Customized auto show, Tokyo Auto Salon. Full of excitement for year 2018!
Tokyo Auto Salon 2018, which is also the largest customized car and dressed up car show in the world, was held for three days from 12th to 14th January 2018. The total exhibited car numbers were about 900 units. Most of them are customized or dressed up extensively, such as tuning up of engines and suspensions, large-sized audio equipment, camping cars, etc. The total number of spectators who gathered to see this exciting car show was 319,000 in total of 3 days. In Japan, there is a Tokyo Motor Show which organized by the automobile industry companies once every two years. However this Tokyo Auto Salon has attract much more attention compare to that motor show. 

Variety of comparable specification such as speed, flashy, luxury
Let us introduce some of the cars exhibited at the Auto Salon. First of all, "180SX" is the light coupe car which is produced by the factory called B-WEST. By expanding the engine displacement from 2 liters to 2.2 liters and setting up a large exhaust turbine, the car is managed to run with the amazing power of 700 ps (515 kW).

Super sports car also been remodeled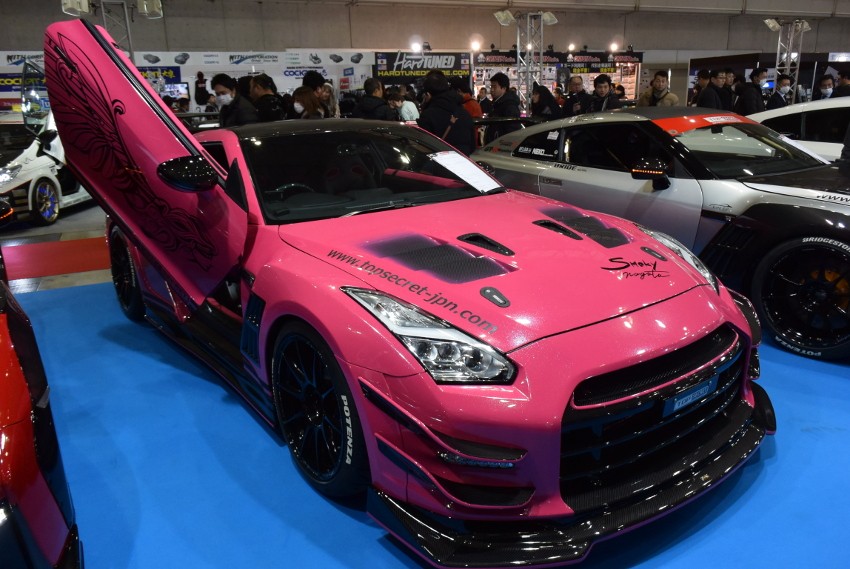 The remodeled car of the super sports car is also taken place at the Tokyo Auto Salon. For example, there is a Nissan 'GT - R' with larger displacement of more than 1000ps exhibited at the stage.

Even the car itself wants to look cool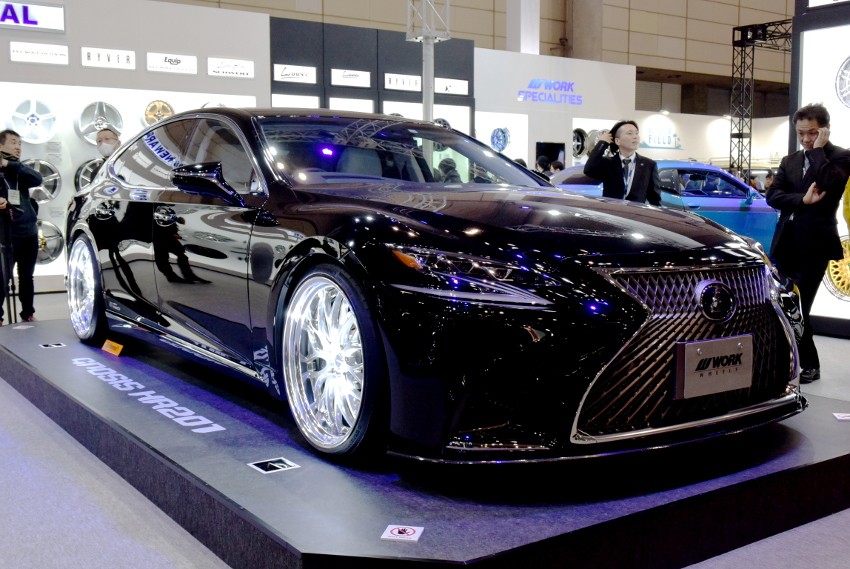 Besides, dressed up cars are also one of the attracting feature in Tokyo Auto Salon. There are various models from the latest model to the older model which has been over 30 years model. For the latest model, the luxury car "Lexus LS" which just debuted during last autumn has been exhibited at the stage. 

Old model Toyota car such as Cresta are also remodeled.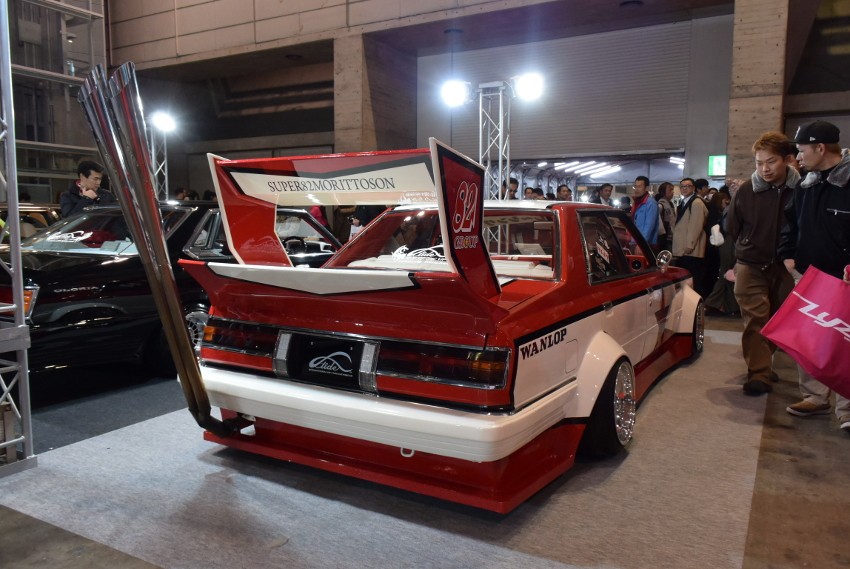 For the older model, Toyota's luxury car "Cresta (CRESTA)" which made in Showa 1982 year also showed up as a dressed up car. Cresta is one of the rare car because it has very limited quantity in the market.

Automobile manufacturers also exhibiting their invested item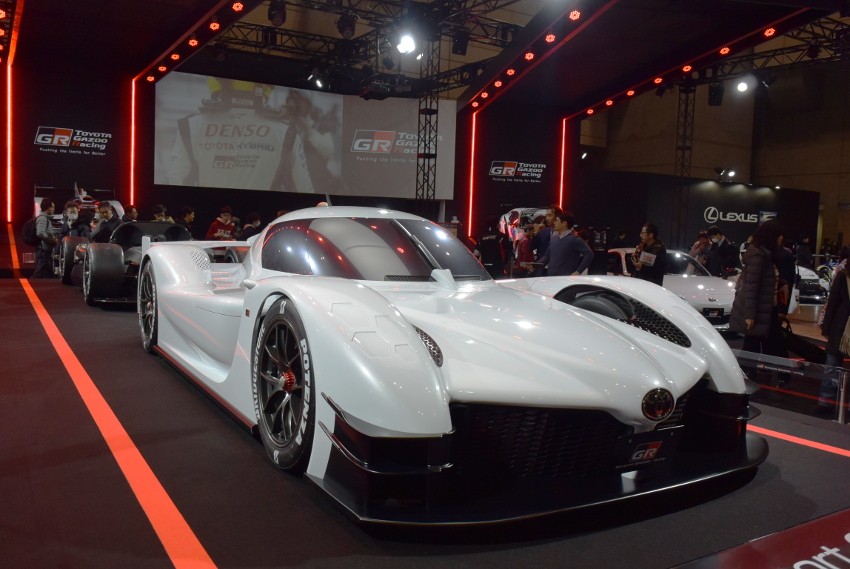 GR Sports Concept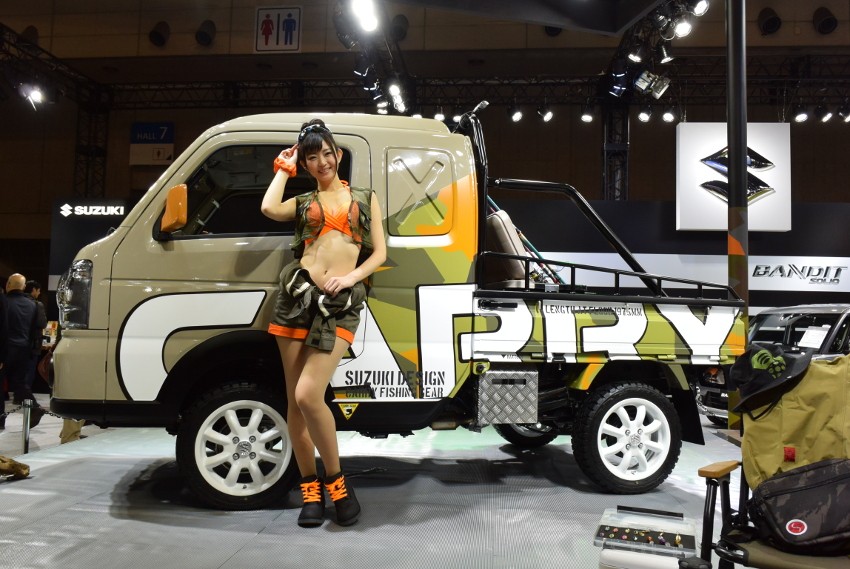 "CARRY", mini truck from Suzuki
Originally, Tokyo Auto Salon was an event which held by remodeling factories to display the modified car, however currently even the automobile manufacturers are actively participating in this show.
Toyota has exhibited the concept car "GR Sports Concept" of ultra-high performance car which they are planning for market sales. It was attracting a lot of attention as it is Japan's first hyper car (commercial car based on racing car design). Suzuki was exhibiting an interesting model. The model been exhibited by Suzuki is the mini truck, "CARRY" which car height could be adjusted for off-road driving and for fishing purpose anywhere.
Unfortunately, we could not introduce all the exhibited car model as there are about 900 exhibition models. Tokyo Auto Salon official authorized custom car events will be held also in Beijing, China, Bangkok, Thailand, for sure there will be plenty of exciting model car being exhibited. What kind of customized car is your favorite?
Recommend