Haven't been there before? Here is my experience for the 4-day Tohoku Bus Tour♪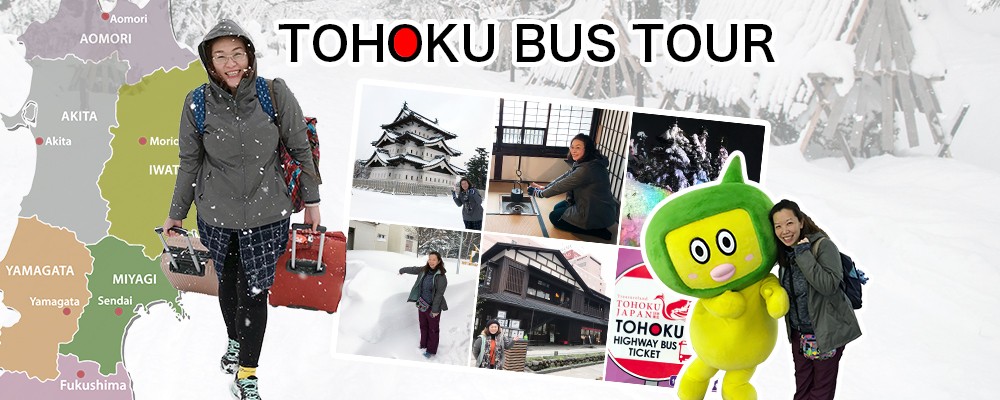 Reported by Patricia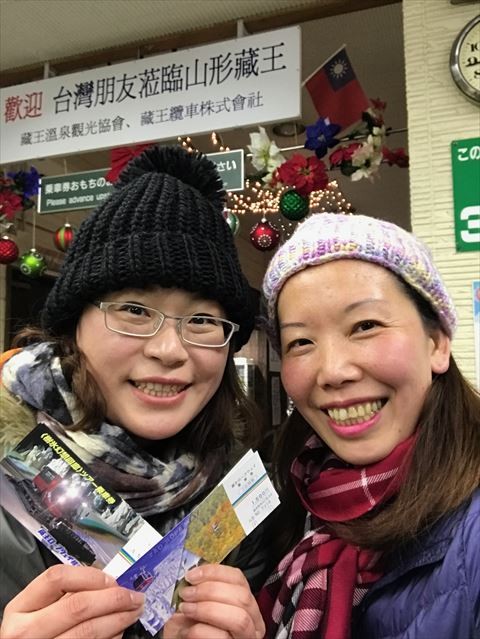 Hi, everyone! This is Patrica. I was really lucky to be one of the first tourists of Fun Japan Taiwan Tohoku 4 days 3 nights individual tour. I always wanted to spend a White Christmas in Japan, so I chose to begin my four-day trip on 12/24. I also invited Cathie, who is really good at planning itineraries, to join me. In order not to waste our time during the trip, we spent a whole day looking up the highway bus timetable and collect information about Tohoku's features before we departed. Besides, we also arrived in Japan one day early, so that we can start our busy schedule in the early morning.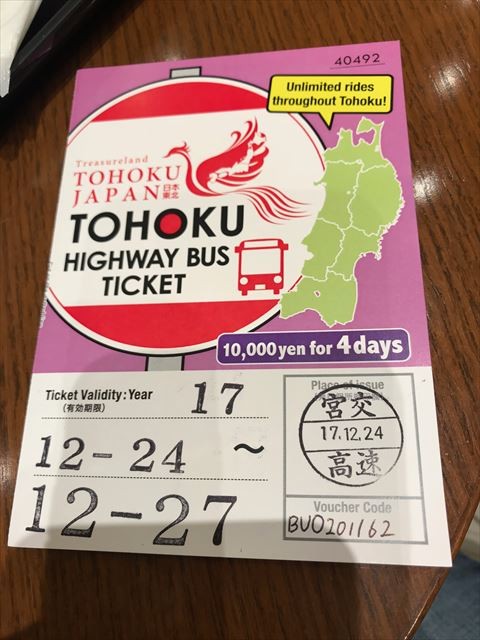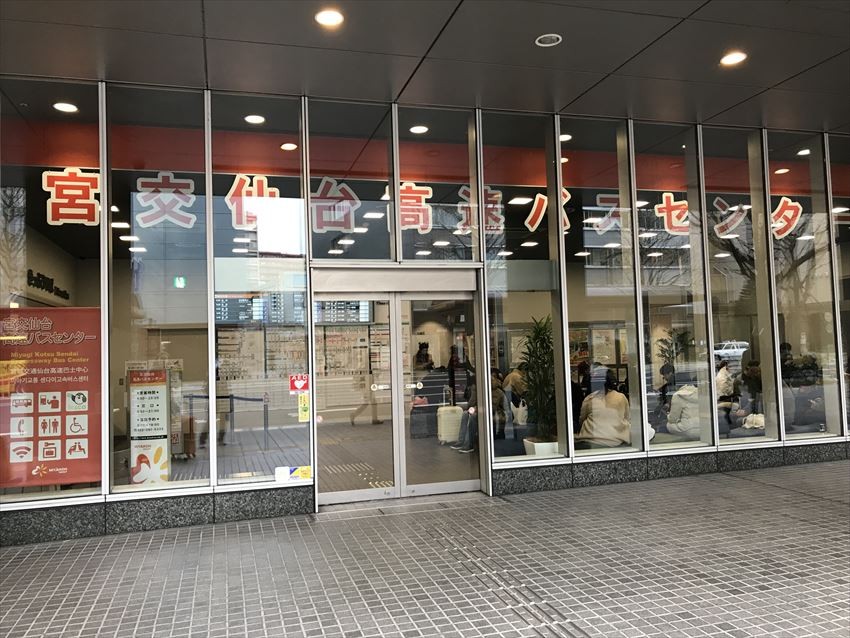 Although we had a little problem getting our tickets, thanks to this incident, we found out there are actually many buses going to Yamagata. You don't have to book a ticket beforehand. Besides, although the official site said that we needed to tranfer to get to Yamagata, there were direct buses as well. As soon as we got to Yamagata Kokusai Hotel, we started our schedule of the day immediately. Firstly, we took Yamagata's 100 Yen tour bus to Nanukamachi Gotenzeki, and then walked to Bunshokan. After visiting Bunshokan, we walked to Kajo Park to take pictures of the city walls. Afterwards, we went back to Yamagata Station, waiting for the bus to Zao to see "Snow Monster"(Juhyo). We have reserved the night cruise beforehand, so we could see Juhyo in close distance.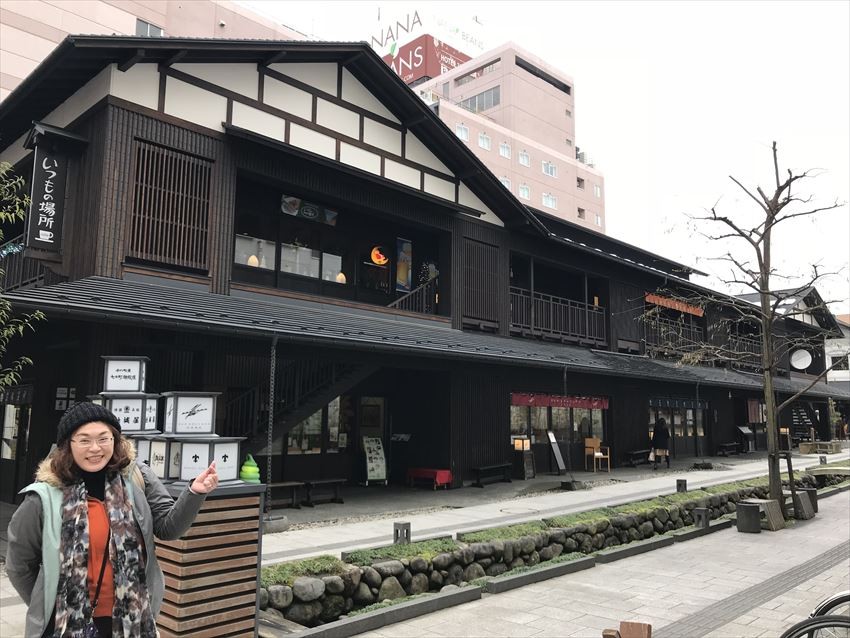 The Juhyo light-up started on 12/23, so the trees were not covered with snow completely. However, some tourists were not able to take the ropeway to go up due to the strong wind. Compared with them, we were lucky enough to have a guide and to be able to see Juhyo in person.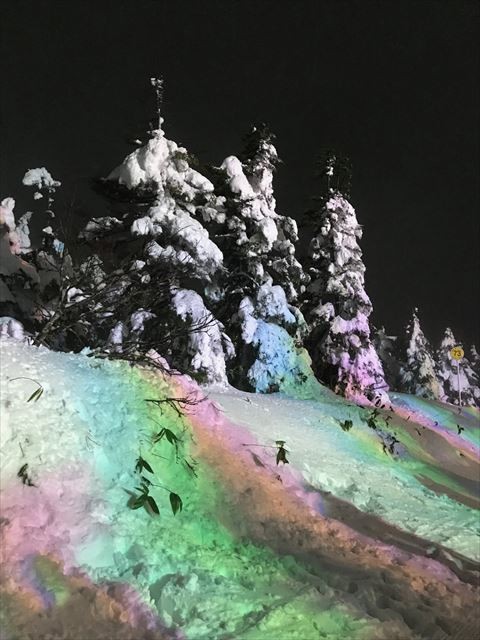 On the second day, in order to visit Morioka, we need to go back to Sendai to transfer. We left as soon as we finished our breakfast. There was a little difference between the timetable of the highway bus and the actual departure time, and the heavy snow also affected road conditions, so there were only 10 minutes left for us to transfer. Luckily enough, we still arrived Morioka without any problem.
However, it was super snowy that day. It was nice to see snow, but it still hurt when hit by it. As usual, we went to our hotel "Hotel Metropolitan Morioka New Wing" to leave luggage before starting our schedule. At first, we thought there was nothing special in Morioka, so we planned to visit Miyazawa Kenji Memorial in Hanamaki. However, bullet trains(Shinkansen) were suspended due to the heavy snow, and we were also afraid that we couldn't come back after visiting Hanamaki. In the end, we decided to spend half day in Morioka City. This time we used Morioka City Loop Bus and the one-day ticket was 300 yen.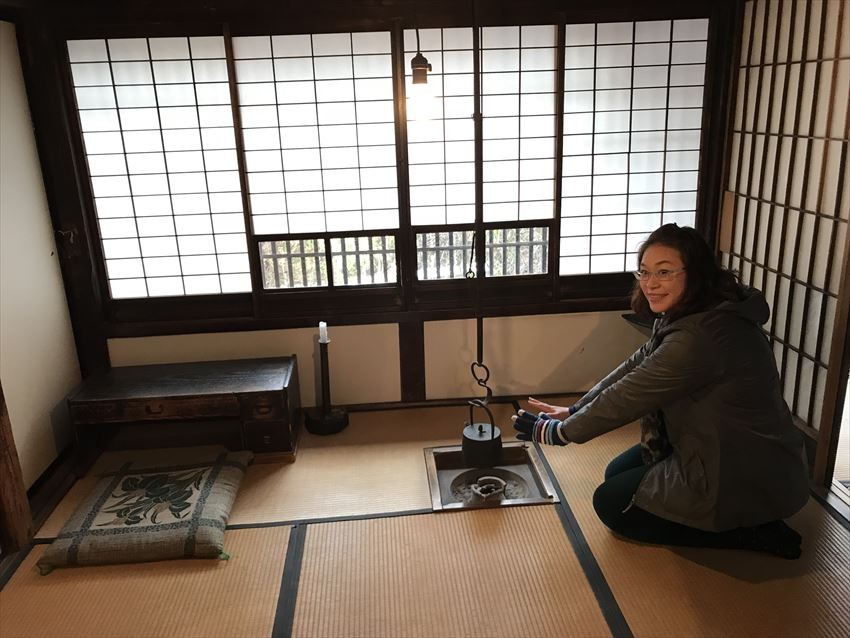 We visited Takuboku Newlyweds house, and saw the Rock-Breaking Cherry Tree in winter. Afterwards, we walked to Sakurayama-jinja. I drew an O-mikuji(fortunes written on strips of paper) and I got a "dai-kichi"( Great blessing)!The lake in Morioka castle site Park was frozen, and we found out the snow was getting heavier. We immediately decided to go to Morioka Takuboku & Kenji Museum to have an afternoon tea. We were the only visitors at that time, so it felt like that we reserved the whole restaurant. The hand punch coffee looked simple, but it made the texture standout. On our way back, we got off the bus at Kaiunbashi Bridge so as to walk through the bridge.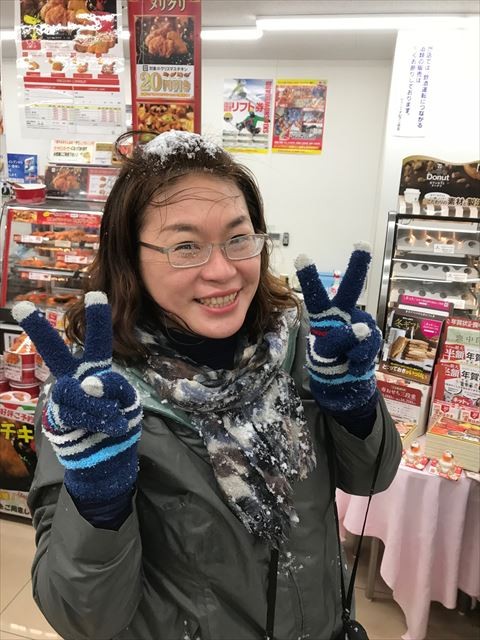 We were frozen after walking on the bridge, so we ran to the convenient store 7-11 on the opposite side, in order to make ourselves warm. Now you can tell how heavy the snow was.
After we got to the hotel, we saw Sobacchi(the mascot of Iwate Prefecture) with a Christmas costume waiting to greet us (the next day he returned to his daily costume again). The snow was so heavy that the way back to hotel seemed much longer. It was definitely an unforgettable Christmas.
On the third day, we took the first highway bus to Hirosaki, but the bus arrived late for 30 minutes due to the bad road condition. The journey was 2 hours on the timetable, but we spent almost 3 hours. However, we still thought that the bus was a good choice because bullet trains were delayed due to the heavy snow. At least we still had some time looking around Hirosaki. Hirosaki was actually the city we looked forward to the most, but without enough time, we could only choose few famous spots to visit. Hirosaki Park Hotel was the farthest hotel from the station among the three hotels we stayed, but we still went to the hotel to leave our luggage first.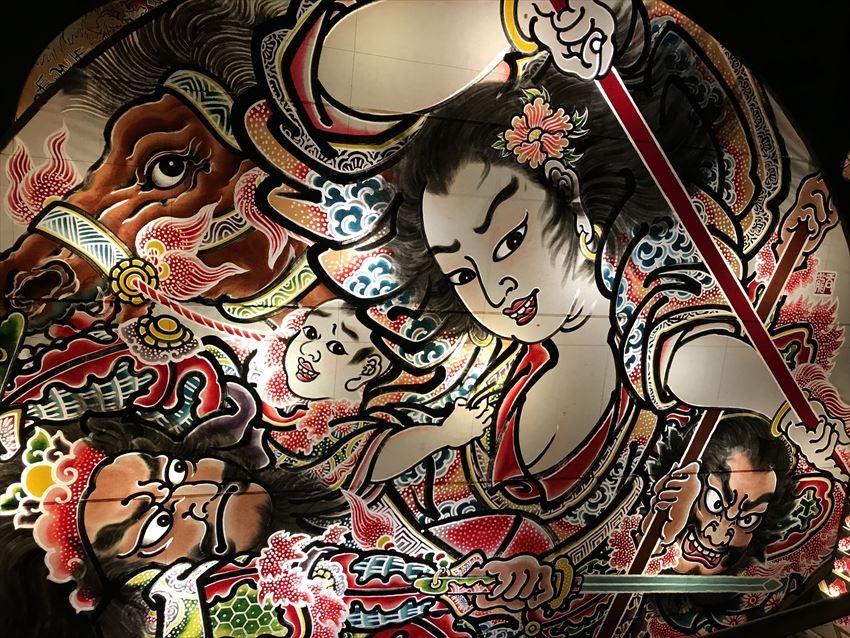 Because the hotel is a little bit far away from Hirosaki station, we decided to explore the city on foot. We went to Aomori Bank Memorial Hall to take some photos first, and then walk to Hirosaki Park. Instead of entering the park immediately, we walked around the outside to see cherry trees covered by snow. After that, we visited Neputa Mura, and we happened to see the Shamisen live performance.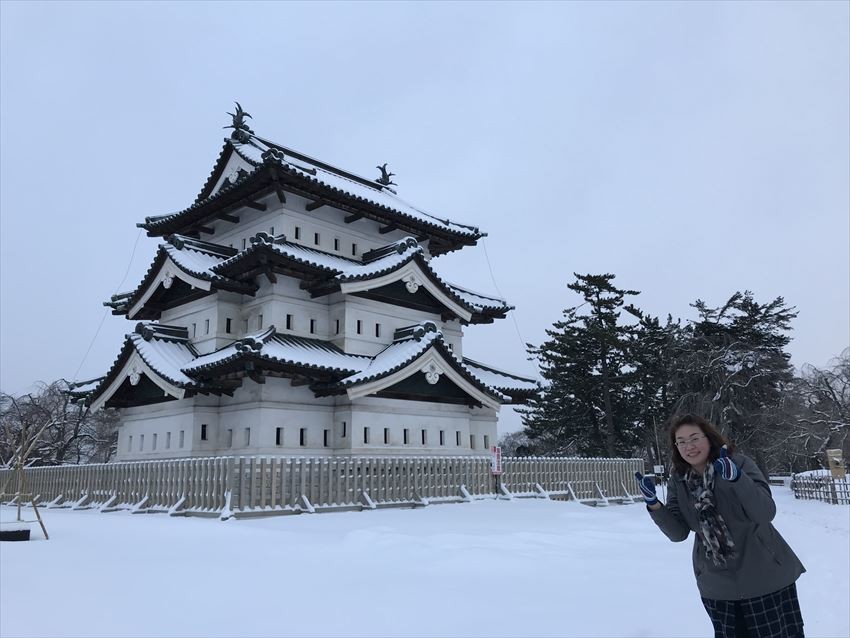 The next thing on our schedule was to visit the most well-known spot "Hirosaki Castle." The stone walls are under renovation until 2021, so we could only take pictures of the castle tower in the inner citadel. They don't charge entry fee in winter. The snow was so thick that we could even throw snowballs and made snow angels.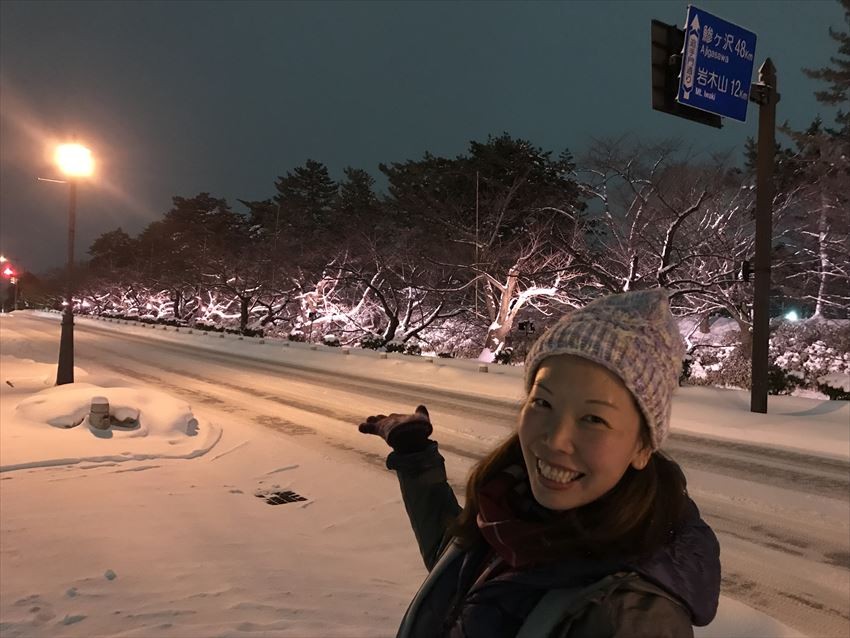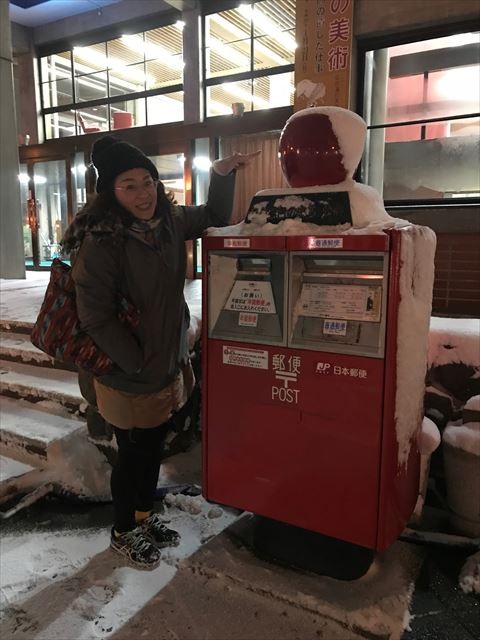 By the end of this day, we went to the most beautiful Starbucks in Japan (selected by Japanese netizens). It is also known as the Daihachi Dancho Kansha, namely the old eighth divisional commander official residence built in 1918, and it is a Tangible Cultural Property in Japan. At night we walked in the freezing and snowy weather to get back to our hotel. The bed in this hotel was the worst during our stay in Tohoku. The spring bed might be a little old so the elasticity was quite poor. I didn't sleep well that night.
We got up early to eat our breakfast and were ready to go back to Sendai. However, as soon as we arrived at the Highway Bus station, we found out that all the buses to Sendai were cancelled due to the snowstorm. The surprise totally disrupted our schedule. With the assistance of the counter staff, we took bus back to Morioka. The bus driver reminded us that the road condition was not good, so he could not tell when the arrival time would be. Also, he couldn't make sure that the transportation would be better in Morioka. Anyway, Morioka was closer to Sendai, and the bus we were supposed to wait only came every one hour.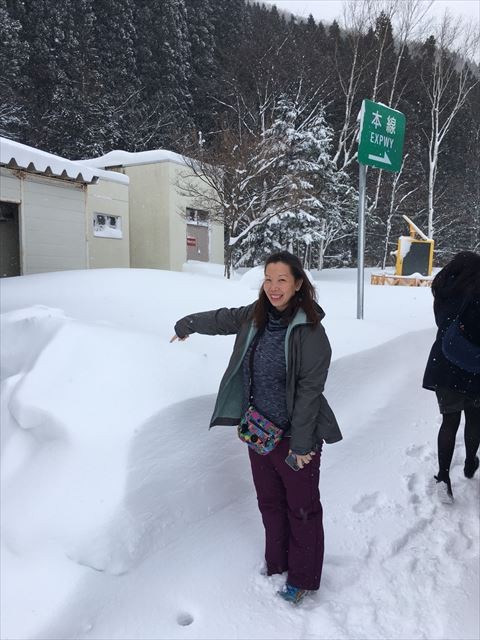 After we arrived in Morioka, we took the bullet train. This let me realize how comfortable and fast the bullet train was. Luckily enough, we still got some time when we arrived in Sendai, so we looked around the shopping street, and bought some local specialty and cosmetics. In the end, we took JR train to Sendai Airport on time. Our four-day trip came to an end.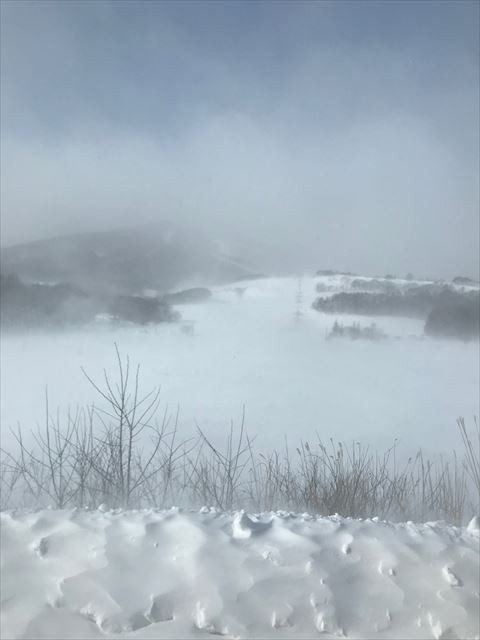 Postscript: Although we arrived and left Japan via Sendai, we didn't have time to enjoy the city. The places we planned are far away from each other, so every time we spent 2 to 3 hours on transportation. Tohoku is really big, and we found a lot places to see when we looked up the sightseeing spots. We recommend everyone to choose 2 neighbor cities to travel. In this way you can have more time to enjoy the local scenery and delicious food.
The highway bus is a good way of transportation. When bullet trains are cancelled, the highway bus will be your best choice. However, we recommend you use both bullet trains and buses, because in this way you can save much time on transportation. There are city loop buses in every city, and they are really convenient. By taking the bus, travelers can walk less, and see more spots.
This time I went to three cities, and I would say that Morioka is my favorite. The city is a mixture of old and modern architectures and art. If you go to Tohoku in Cherry Blossom season, you will definitely see many cherry blossom avenues. If you have a fancy for snow, you will definitely not be disappointed. You can even get a feeling of skating without wearing a pair of skates. For those who are not afraid of falling over, skiing and watching ice monster are good choices!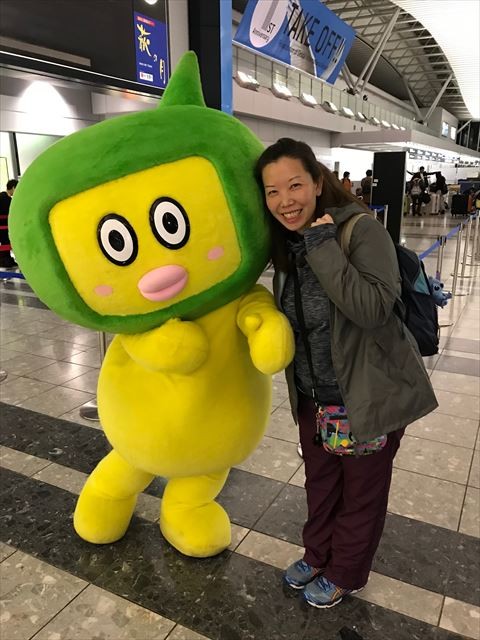 Lastly, we want you to know about this 10,000yen coupon for this Tohoku bus tour. It is only available for a limited of time!! Please check how to use this coupon here, and book you tour ♪
How to use the coupon? ☞☞http://bit.ly/2E2Y03N
Which tour can you book with this coupon? ☞☞http://bit.ly/2G8RRUn
The deadline is 28th February 2018!!! Don't wait♪
Recommend