Travel / Outdoor Activity
The trendy Karaoke Ferris wheel & winter illumination @ Tokyo Dome City
Hello! Fun! Japan friends!
Did you read the article "3 Reasons Why You Should Visit Tokyo Dome City Part 1 and Part 2" written by Cheak. Today, I will introduce the trendy Karaoke Ferris wheel in this Tokyo Dome City Attractions which is an urban amusement park located in the middle of Tokyo center. And also, the winter illumination at Tokyo Dome City. There are also deals with coupons in this article, so please read until the end!
1. The winter illumination: TOKYO DOME CITY WINTER LIGHTS GARDEN
If you come to Tokyo in winter (from November to February), you must watch the winter illumination! A beautiful illumination will appear in Tokyo Dome City this year, the theme is "Tokimeku Sweet (the excited sweet)"! It sounds interesting, right? In the LaQua area, there is a shining sweet home, dome type illumination and so on. You will have the desire to take a picture and upload it to Instagram! Do not forget to add the #tokyodomecity hashtag when you upload it :)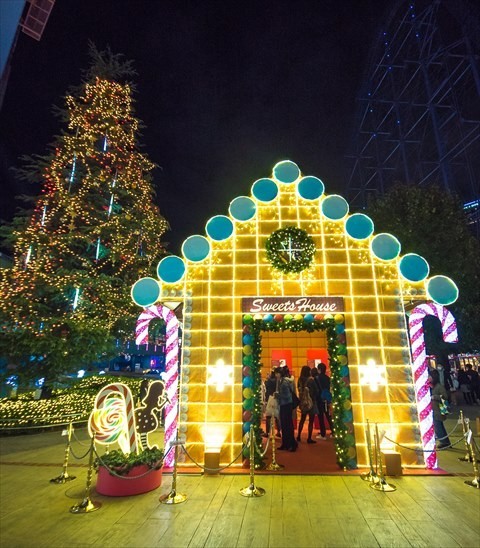 Shining sweet house!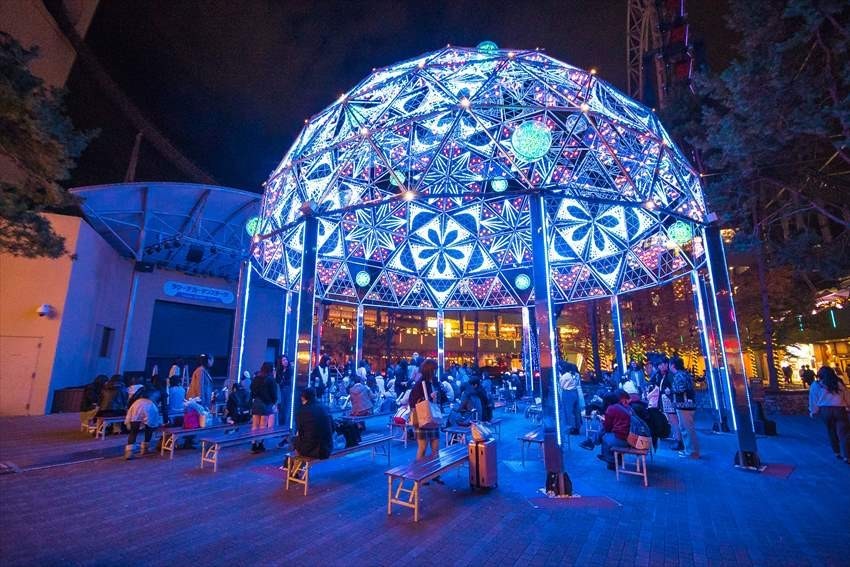 The "Galaxy Dome", a dome type illumination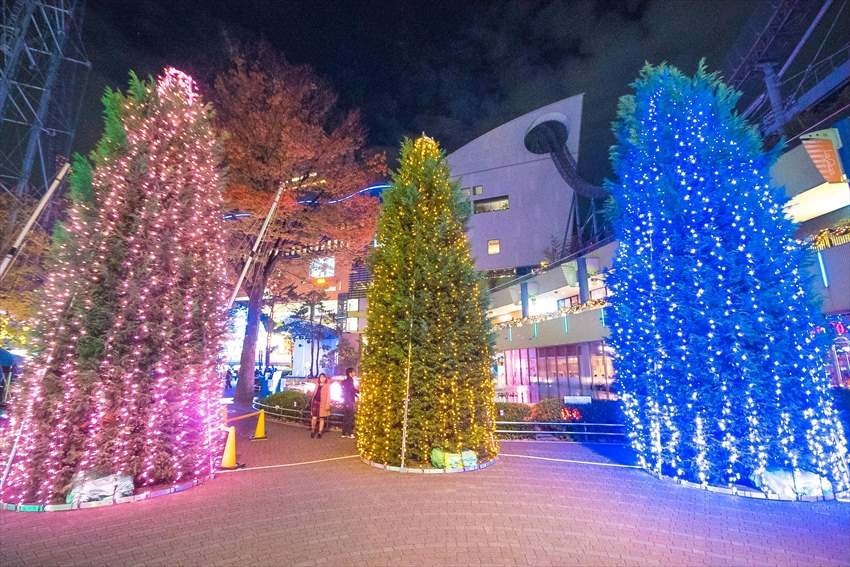 A colourful jewelry tree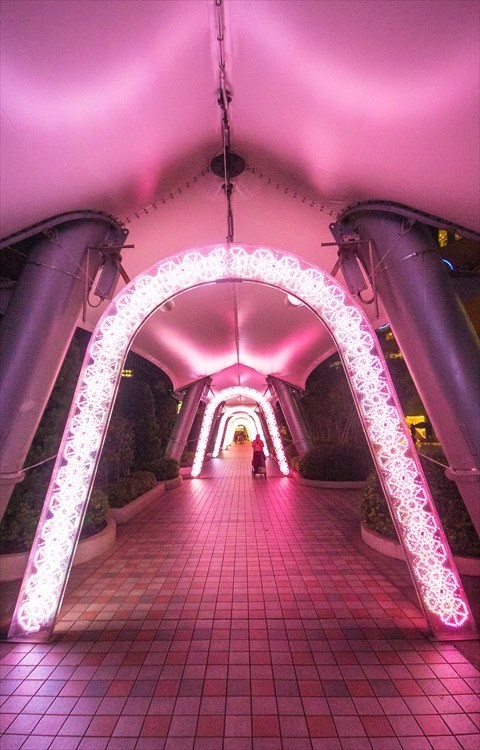 The "Milky Way", a corridor of light about 140 m in length
2. The trendy Karaoke Ferris Wheel
The Big-O Ferris wheel of Tokyo Dome City, has lots of things you can not do in any other Ferris wheel!
1. You can see the city view of Tokyo from 80 meters above the ground
2. Not shaky. You can enjoy the ride with babies, small children, friends who are not comfortable with high places.
3. You can even sing karaoke
Yeah! You are right! With this Ferris wheel, you can even enjoy karaoke while riding! There are two kinds of cabin, the Karaoke Ferris wheel and the normal Ferris wheel (Karaoke equipment is installed in 8 out of 40 cabins). If you want to ride a karaoke Ferris wheel, tell the staff in advance before getting on.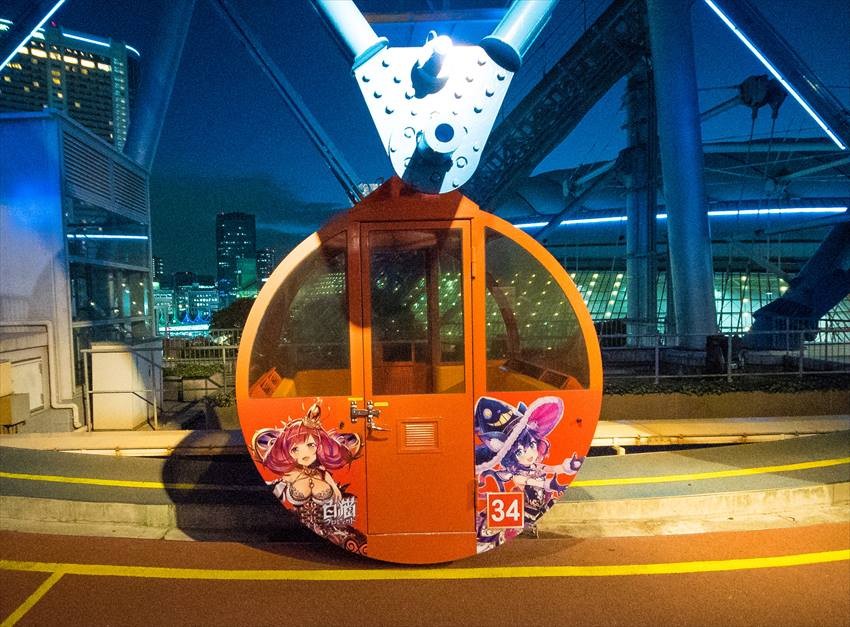 The trendy Karaoke Ferris wheel!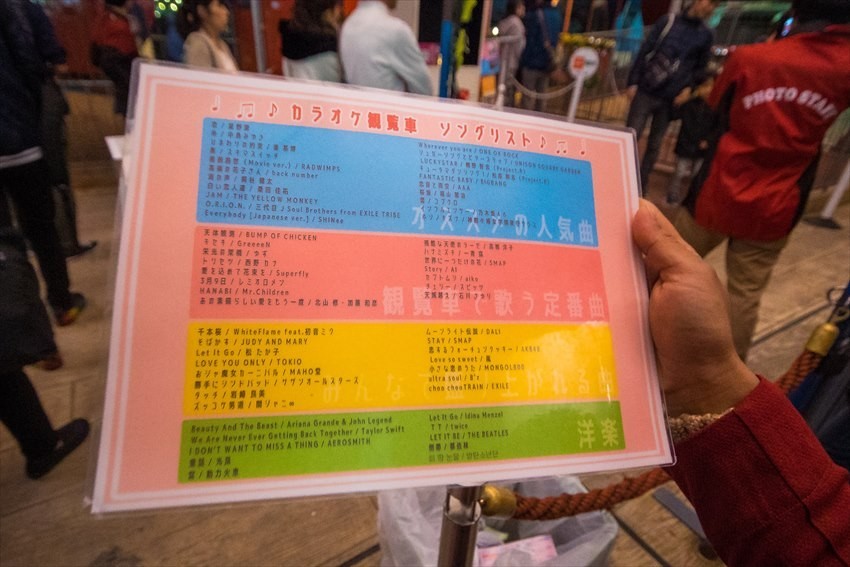 You can sing English songs as well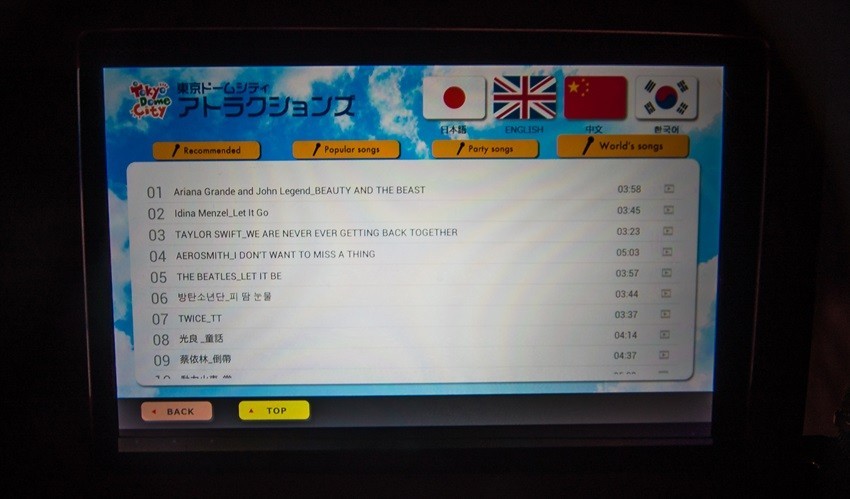 Choose your favorite songs in the English screen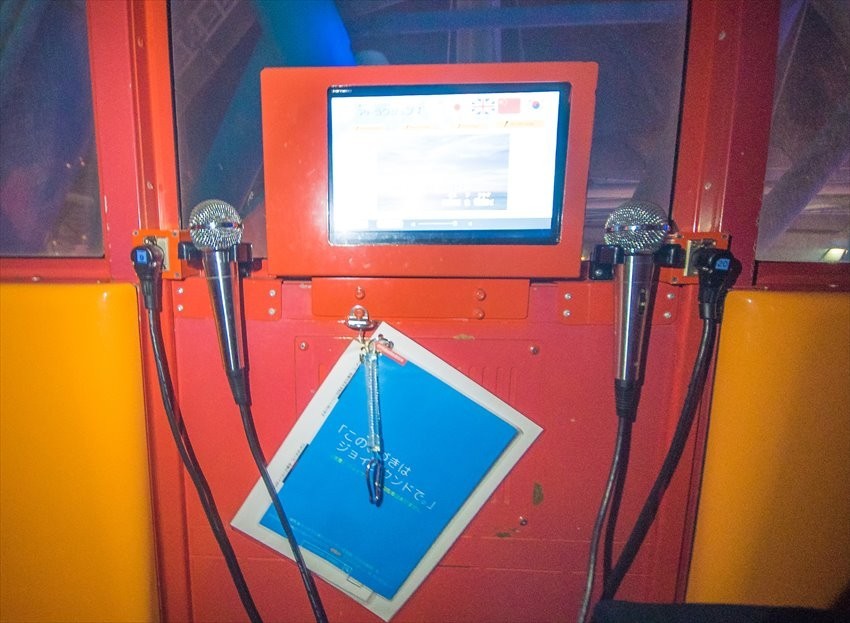 There are two microphones, so several people can sing together!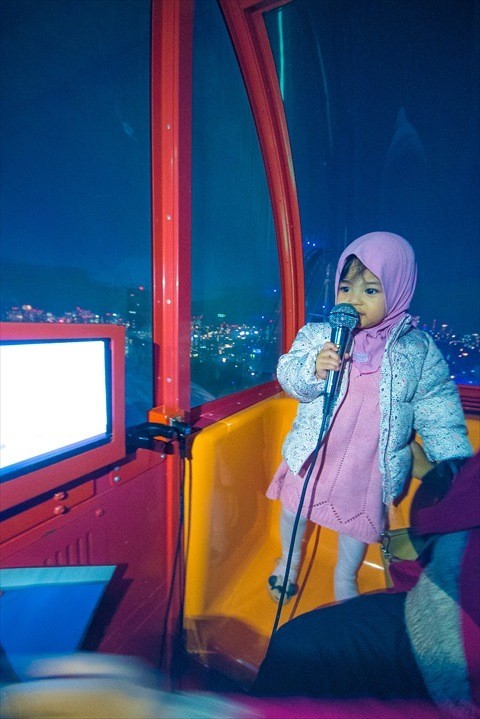 Small children can also enjoy karaoke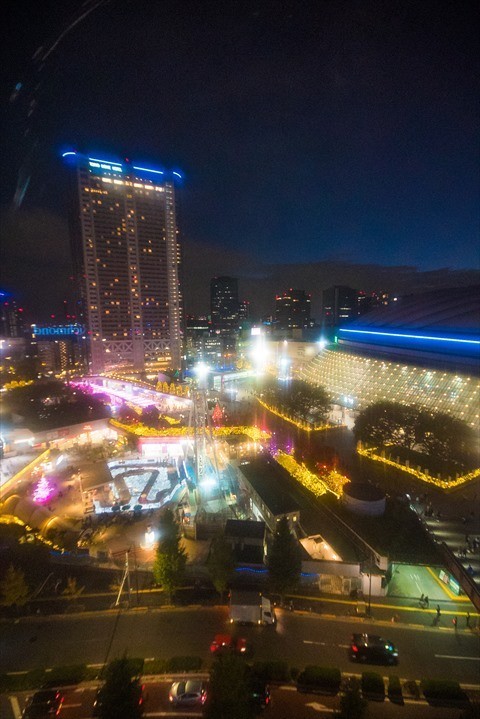 Fabulous view from the ground 80m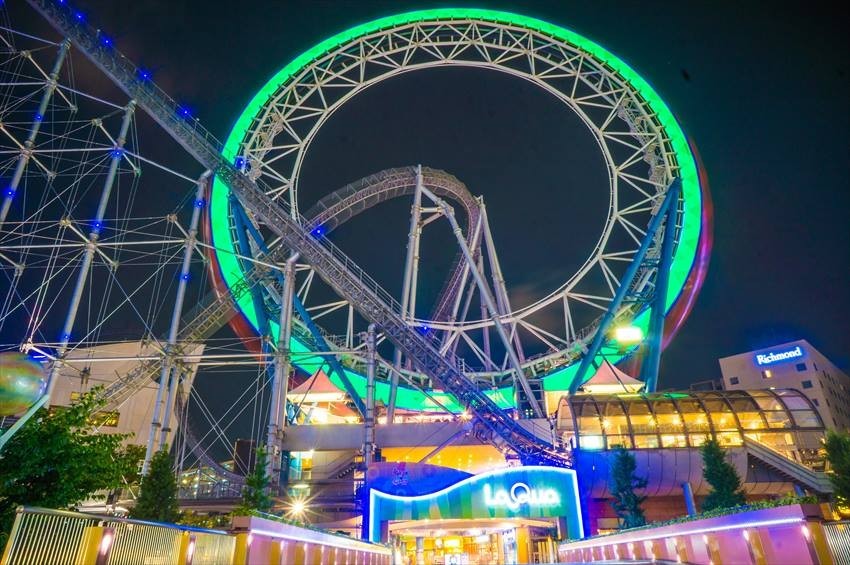 I tried to take a picture of the Big-O from far
There are many other ways to enjoy the Tokyo Dome City!
1. The attractions
You can enjoy more than 20 attractions. You can find all kinds of attractions here, from the "Thunder Dolphin" roller coaster which causes adrenaline rushes, to the "Venus Lagoon" merry-go-round which you can play with small children. For more information please visit this link! → http: //www.tokyo-dome.co.jp/e/attractions/
2. Shopping for souvenir
Souvenir shopping in many duty-free shops is recommended! If you would like to check information on shops and duty-free shops, please see here → https: //www.tokyo-dome.co.jp/e/shopping/
3. Various facilities
Not only riding attractions, but you can also enjoy various facilities in Tokyo Dome City. There is a Space Museum TeNQ that you can have an overwhelming experience about space. There is a Gallery AaMo holding various exhibitions for a limited time. Description and map of each facility can be found here! → https: //www.tokyo-dome.co.jp/e/map/
4. Enjoy events and baseball games
If you come to Tokyo Dome City, you can watch events such as popular artists' concerts and the Yomiuri Giants match of the famous Japanese baseball teams at the Tokyo Dome. (Of course, you need to get tickets in advance)
For those who understand Japanese, please check the schedule of the monthly events here
https://www.tokyo-dome.co.jp/event/
About game schedule, you can check this.
http://www.giants.jp/en/schedule/
Come to Tokyo Dome City, and use the below discount ticket!
How was it? You also feel that you should come to Tokyo Dome City, right? Please use the discount ticket below too!
(1) Tokyo Dome City Discount Coupon
With this coupon you can use attractions and other facilities in Tokyo Dome City at great prices. It is very easy to use. You can access the following links or QR codes, answer simple surveys, and get coupons. On the day you visit Tokyo Dome City, just show it to the staff at the facility where you want to use the coupon, you can use it.
Coupon URL ⇒ http://coupon.tokyo-dome.co.jp/?utm_source=tdc1


(2) JAPANiCAN 's great deals set tickets
There is also a great set ticket at JAPANiCAN website. With this set ticket, you can enjoy 4 attractions and the space museum TeNQ with a maximum of 49% OFF from the list price. Please visit the link below and buy a set ticket!
JAPANiCAN 's great deals with set tickets (http://www.japanican.com/en/tour/detail/TKT1J06304MMB/)
TOKYO DOME CITY WINTER LIGHTS GARDEN Photo
For those who want to see more pictures of illumination.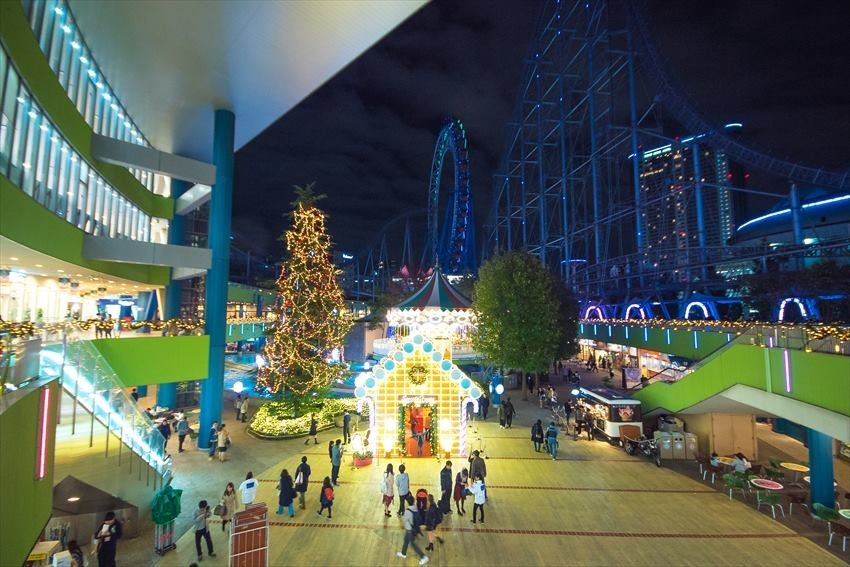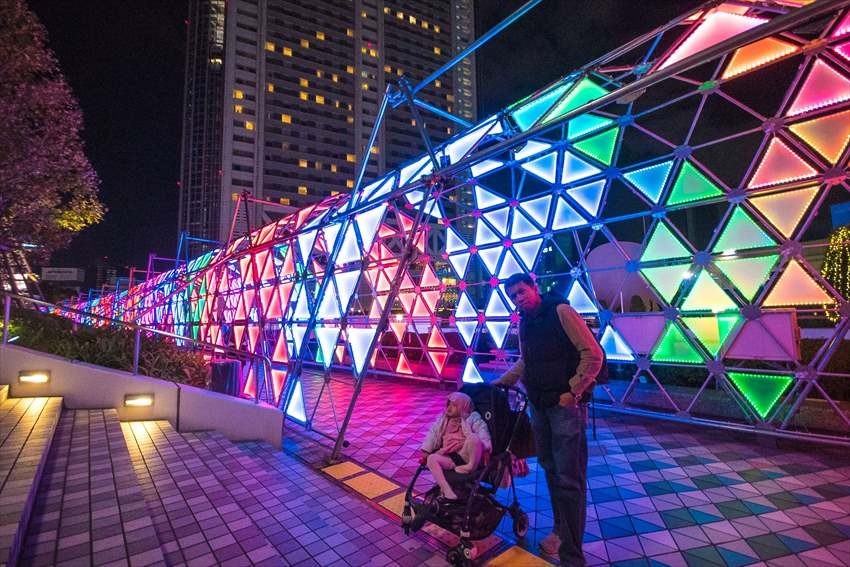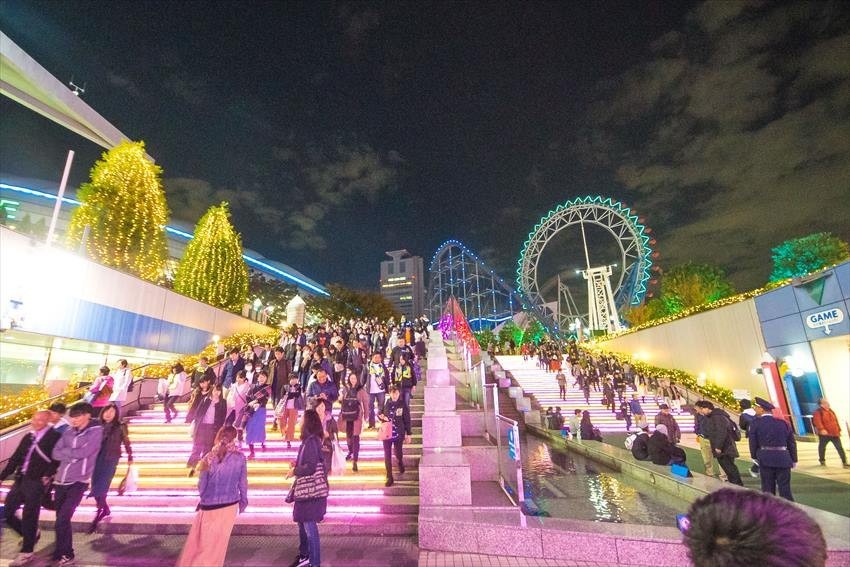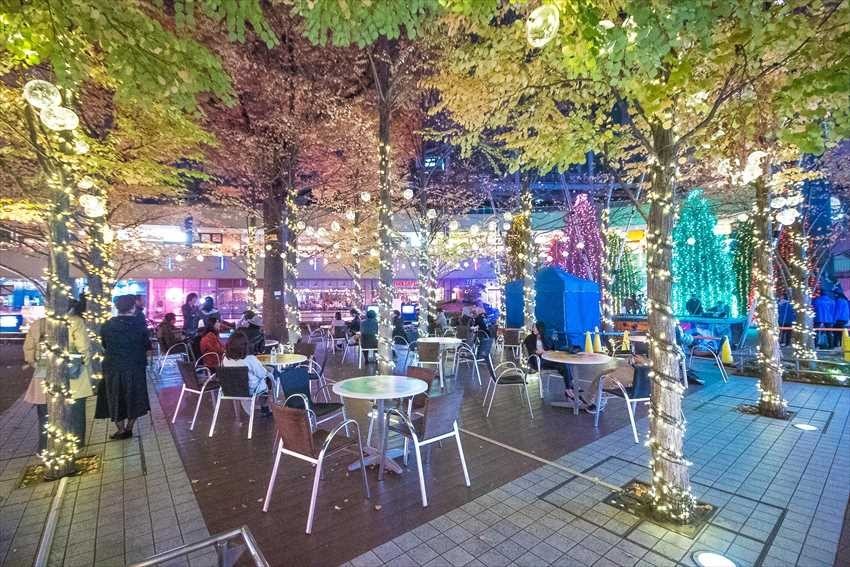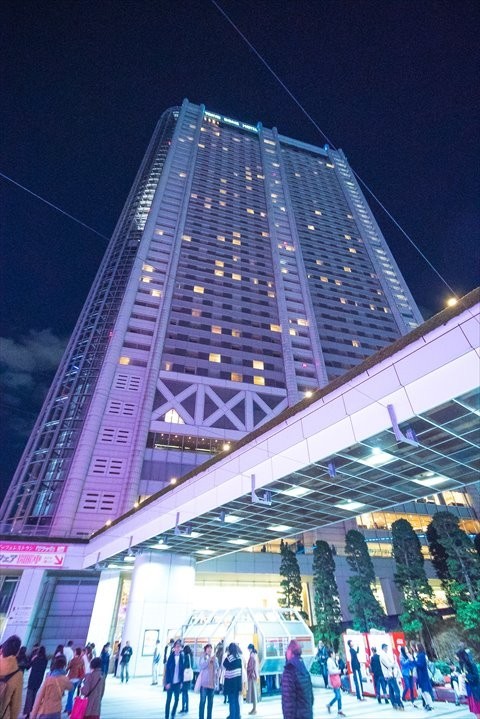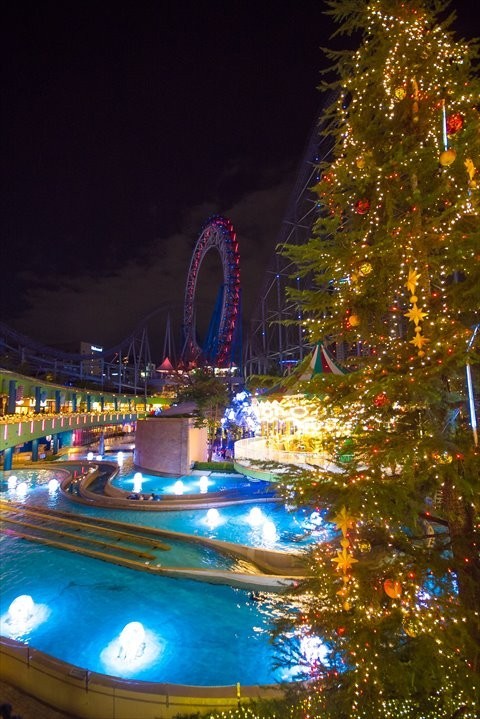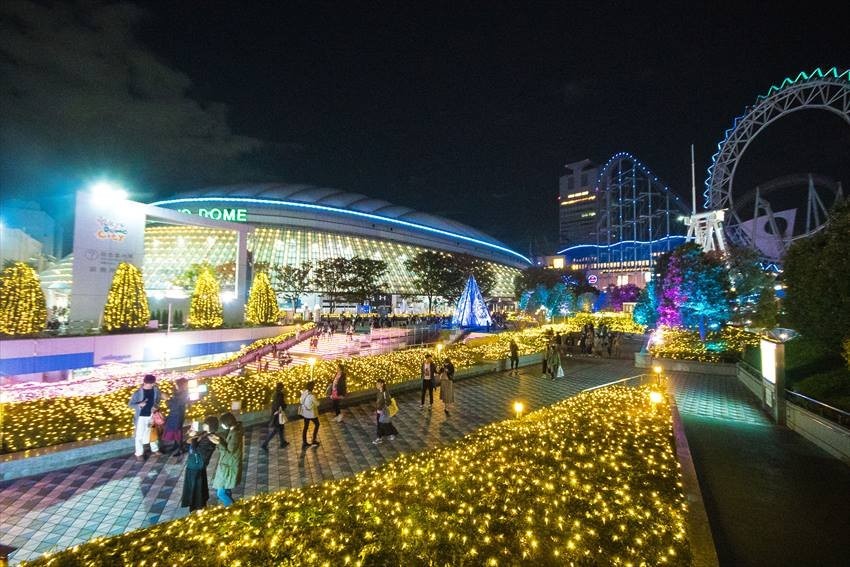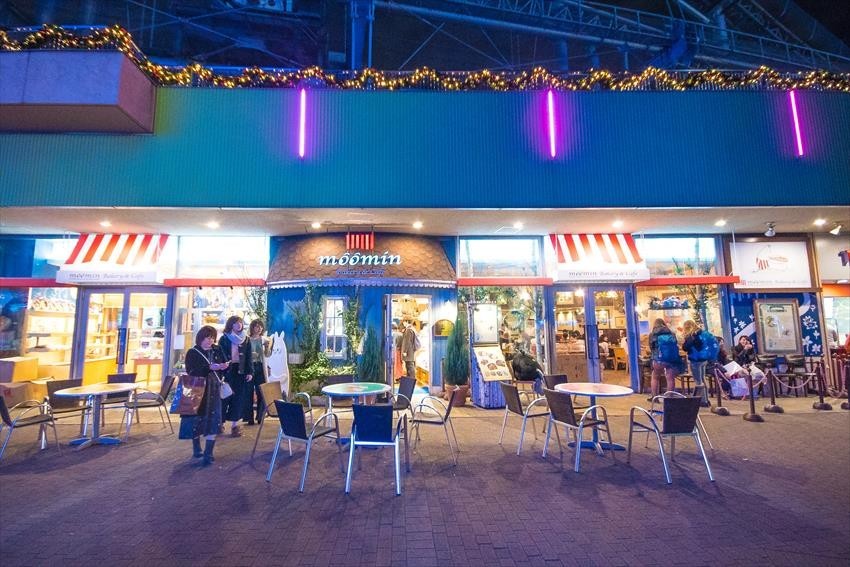 TOKYO DOME CITY WINTER LIGHTS GARDEN video

For those who want to see videos of illumination in Tokyo Dome City.

Business hours
● Tokyo Dome City Attractions 10:00~21:00 *It may change depending on the schedule. Thunder Dolphin ends at 20:00 *There is a possibility that the reception time of the ride ends early due to the status of congestion.
● "TOKYO DOME CITY WINTER LIGHTS GARDEN"
From 16:00~24:00 between 9th (Thu)Nov 2017 ~ 18th (Sun)Feb 2018. * The time might change depending on the day of the week.
Nearest station
● JR Chuo Line & Sobu Line "Suidobashi Station (水道橋駅)"
● Metropolitan Mita Line "Suidobashi Station (水道橋駅)"
● Tokyo Metro Marunouchi Line & Namboku Line "Korakuen Station(後楽園駅)"
● Toei Oedo Line "Kasuga Station(春日駅)"
Attraction price
● Tokyo Dome City Attractions is an amusement park without entrance fee
● You only need to pay when riding any of the attractions, separately. Different kinds of tickets can be purchased, including the one-time passenger tickets and the all-you-can-ride one-day passports. Please see this link for details