A Wadaiko (和太鼓) Entertainment Show Impressed 7 million People! 4 Reasons Why People in The World Are Furious with Their Show.
Konnichiwa everyone, I'm Cheak from Fun! Japan.
I was invited to watch the drum performance, "DRUM TAO". Since I was really enjoyed it, so I'd like to recommend to you to watch "DRUM TAO Mangekyo" which is scheduled in September and October! I am pretty sure that you will enjoy this new style of Japanese drums.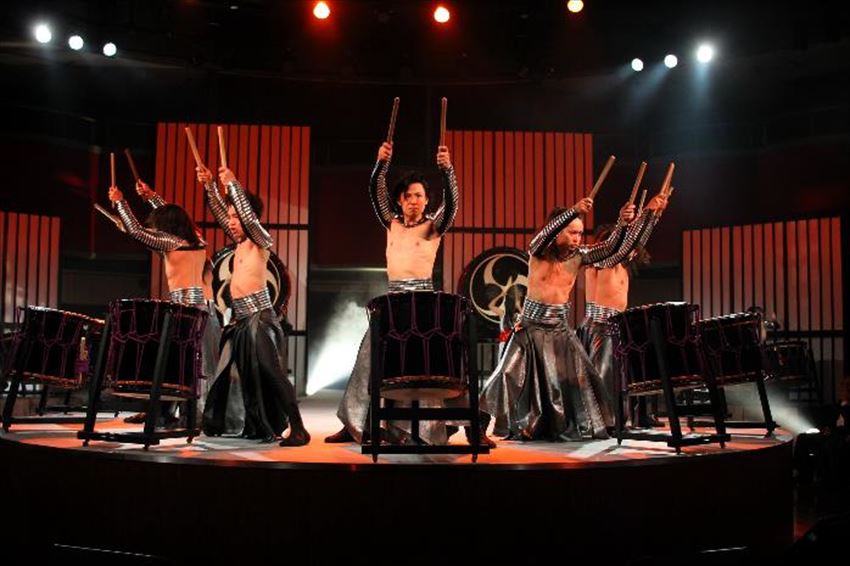 4 reasons that you would definitely want to watch DRUM TAO again and again!

1. Darkness and Light, Abundant of Expression
The show used a great combination of light and dark that you won't feel bored. Also, the performance is fusion with the projection mapping, bringing you a new impression for drum performance.

2. Rock and Traditional Japanese Drum
There are types of Japanese drum with the powerful hit which can vibrate to your heart. Beside Japanese drums, there are some other genre Japanese musical instrument performances such as flutes and Koto(箏), sure you will be impressed by these combinations of instruments!!!

3. Physical Beauty and Action
The most important fact is, the group members are handsome guys! The acrobatic body movement performed by the members who are well trained. You will be definitely impressed with their performance even though you are not lady! After the performance finished, you will have your own favorite performer. So please check the member details before you visit!
4. The Resonance of The Performers and The Audiences


This performance can be enjoyed by everyone among the world, regardless of whether you know Japanese or not. Beside the impressive and stunning performance, there are some comedies included in the performance which unify both the performer and audience.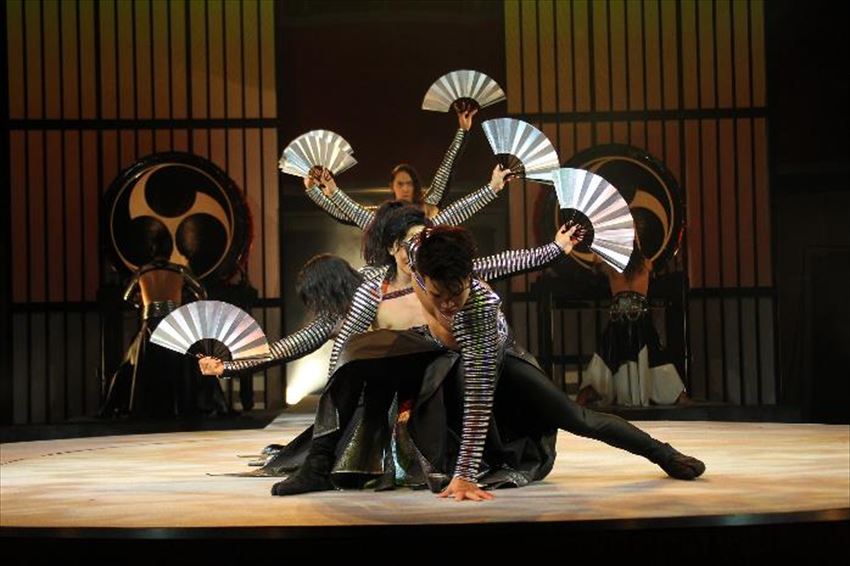 After watching the show, I was really impressed! It was amazing and overwhelming! My heart is full of excitement! It is different from the Japanese drums performance which I ever watched. Now I am interested to see the upcoming performance by this team in another season.
DRUM TAO prepares different performances for each season. The next upcoming performance, "MANGEKYO" will be performed at a circle shape stage located at "Club eX" at Shinagawa Prince Hotel, from 16th September until 29th October. This performance brings you a mysterious feeling by compacting all the beautiful and shining Mangekyo into a cyclinder. Please also take note that the performance uniform is design by world famous designer, "Koshino Junko". Nearby Shinagawa Prince Hotel, you can also find aquarium, restaurant such as sushi and ramen shop, also a lot of Shinagawa limited sweets in Ecute.
[Team Introduction]
The performance team, TAO is an experienced drum entertainment group that has performed in more than 20 countries. The team is formed in Aichi prefecture of Japan in 1993 and its vision is aiming to "entertaining the world". The performance team is based in Oita, Kyushu since 1995. Tao team performed in Malaysia in 2014. They also nominated for 4 consecutive divisions of Broadway Tony Award in 2015, and gain wider recognition in 2016 after the NY Off Broadway performance. Every activity by this team, DRUM TAO is attracting worldwide attention from many media currently.
。


TAO also collaborates with ramen shop "Ippudo" to spread the coolness of Japan to every corner of the world. At this collaborative shop, "IPPUDO TAO", you can eat Ippudo original menu while watching the original live video. There are two stores of "IPPUDO TAO", one in Fukuoka prefecture and the another one in Singapore.


Start from this autumn! MANGEKYO!
Revolutionary New Drumming Entertainment in Tokyo
- MANGEKYO -
Performance schedule: 16th September – 29th October 2017 * 60 performances in total
Venue: Shinagawa Prince Hotel "Club eX" (Address: 4-10-30 Takanawa, Minato-ku, Tokyo)
Official website:
https://mangekyo-tokyo.com/en/
Buy tickets here >>>
https://goo.gl/v12Jpq