[KAWAII – GU Petit Price Coordination] Vol.2 "Is it only ¥5000 for this coordinate? This is how you wear ¥990 navy cropped legging pants"
[KAWAII – GU Petit Price Coordination] Vol.2
GU is a popular fashion brand for the Japanese, because of their affordable price. GU's concept is "Enjoy more fashion for less", and this company is UNIQLO's sister brand. Name of this company comes from freedom. At this time, we met the lady, Alice who wears GU clothes fashionably. She works as a armature model and appears on some magazines. Let's learn fashion techniques to wear GU clothes fashionably!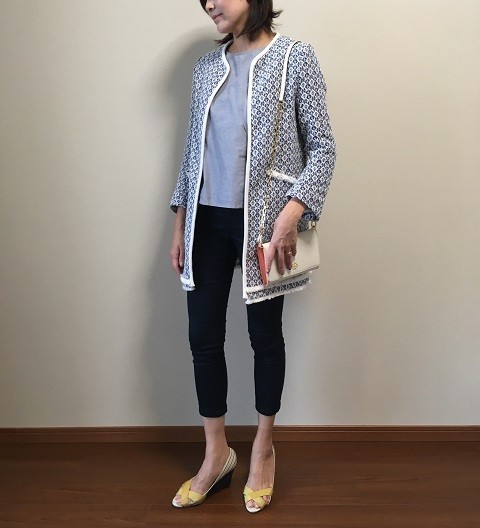 Navy Is The Best Color for The First Item to Buy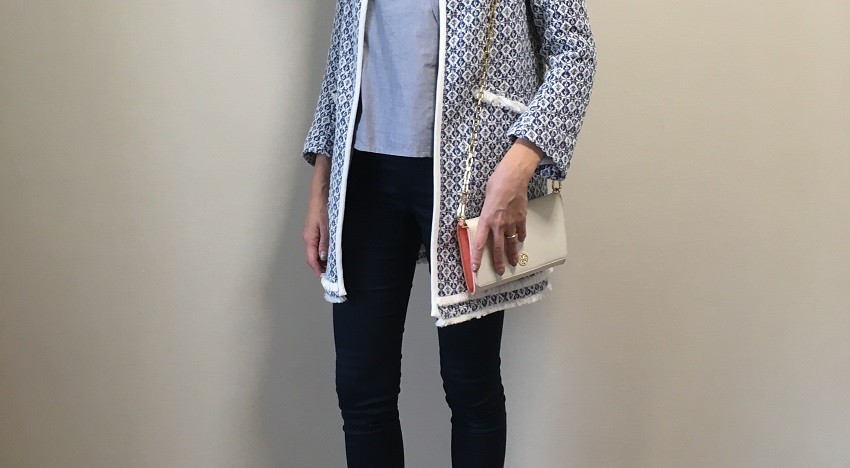 Cropped pants can go with all length of tops, so it can be listed in best five clothes for mix and match. Cropped pants is ¾ length, so you can wear this item in spring, summer and autumn. Especially this pants' waist parts are rubber and using a stretch material, so it is very comfy. They have many colors for these pants, but you wanna check navy for this cropped pants. It can be elegant, or casual depends on tops. At this time, we coordinate this pants with tweed jacket, and there it is! It looks change to be like suit pants.
Wearing Casual and Being Energetic!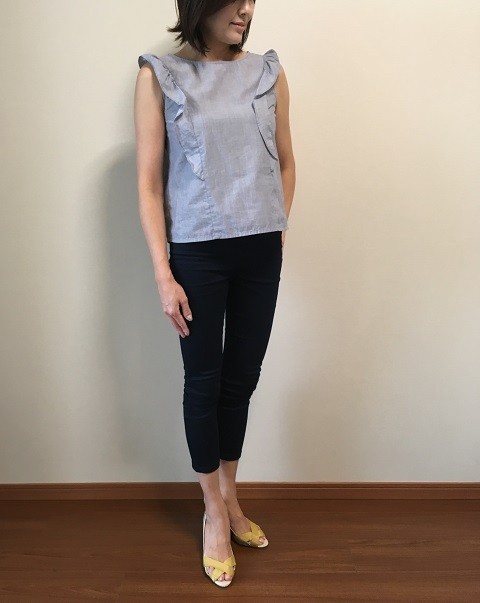 This sky-blue ruffle sleeve blouse with frill is also from GU. This blouse's material is wrinkle-resistant, and length is short, so it can go well with both pants and skirts. Short length tops are very useful cuz they are very easy to coordinate with jacket or cardigan.
And, there's a one-point lesson! The latest trend like frill is changing very quickly, and almost every season has different trending items, so GU is great for getting a trending items because it is cheap!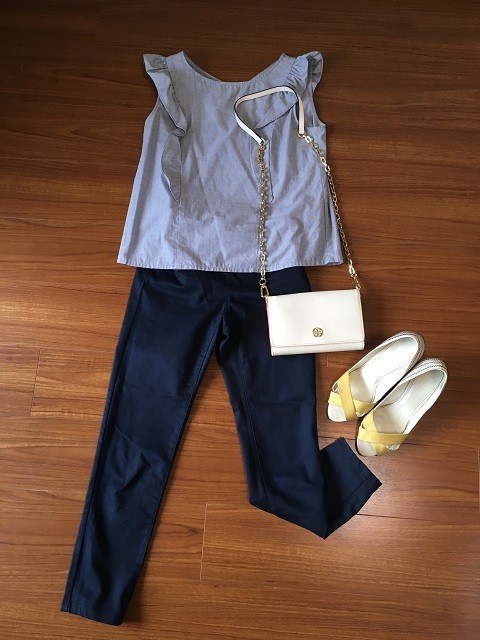 Being a little bit Dressy and Elegant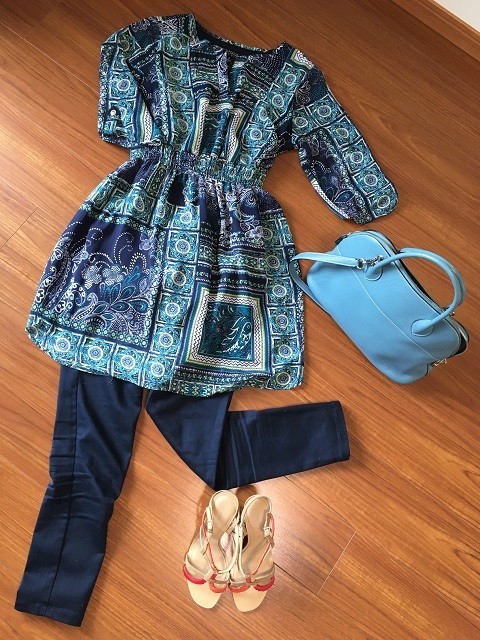 Here is the coordinate which completely change image. Leggings become very cute when you coordinate with tunic. At this time, coordinating these leggings with similar color tunic and bag, and it makes this coordinate dressy and elegant. Also, if you choose bright color, such as red or orange for the sandals, the coordinate will be stylish!
How was it? Cropped legging pants can be used both for daily casual coordinate and elegant coordinate. These pants can be a great item for traveling, too!
Recommend