[KAWAII – GU Petit Price Coordination] Vol.1 Is it only ¥5000 for this coordinate?
[KAWAII – GU Petit Price coordination] Vol.1

GU is a popular fashion brand for the Japanese, because of their affordable price. GU's concept is "Enjoy more fashion for less", and this company is UNIQLO's sister brand. Name of this company comes from freedom. At this time, we met the lady, Alice who wears GU clothes fashionably. She works as a armature model and appears on some magazines. Let's learn fashion techniques to wear GU clothes fashionably!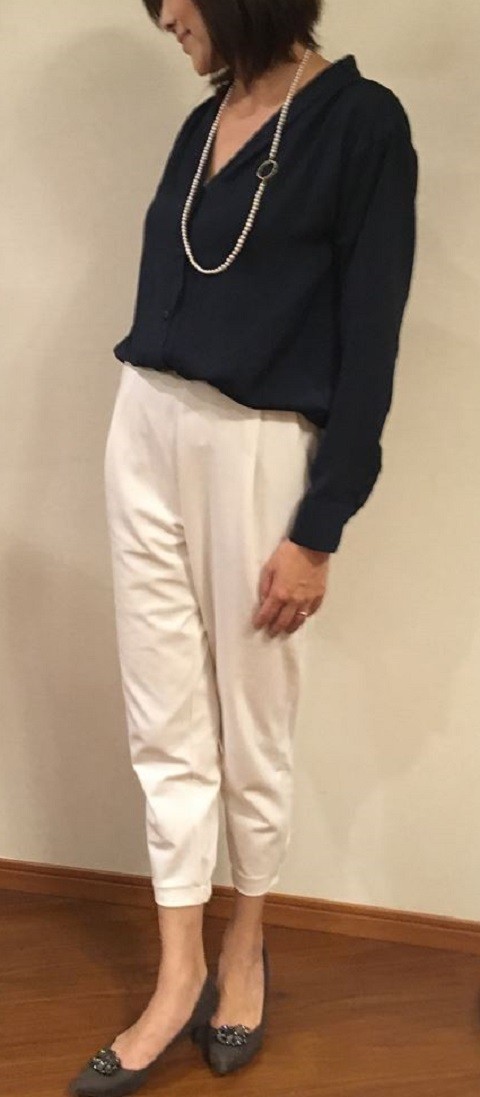 Every Shirt and Blouse She Has is Looking Good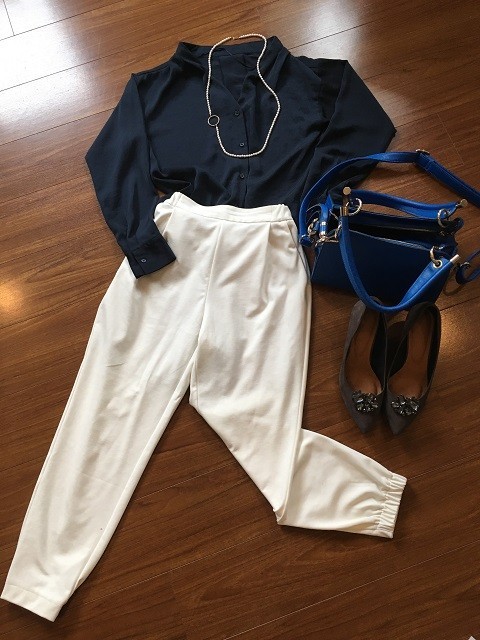 In this coordinate, she picks navy blouse. It makes a coordinate stylish. But, it's a little bit too simple, so adding some accessories to make this look more fashionably. For this coordinate, it's better to choose a vivid color bag than white or black bag cuz it makes look more stylish.

What? Only ¥5000 for These 3 Items?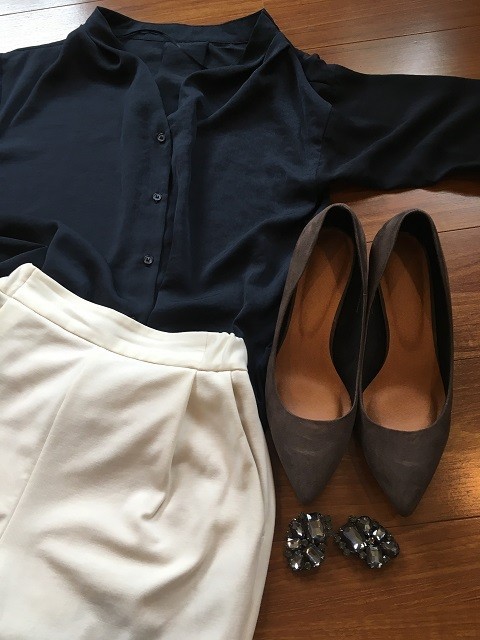 Material of airy blouse is wrinkle-resistant, and you can use your washing machine. White pants' waist parts use rubber, so it's so comfy. And, oh my gosh! This pair of shoes is also from GU, and all of these three items are only ¥5000 in total. The pumps are very simple, so if you put some charms . . . it'll change to gorgeous pumps! It is fun to DIY your clothes like this.

It Can Be Stylish Party Clothes, Too!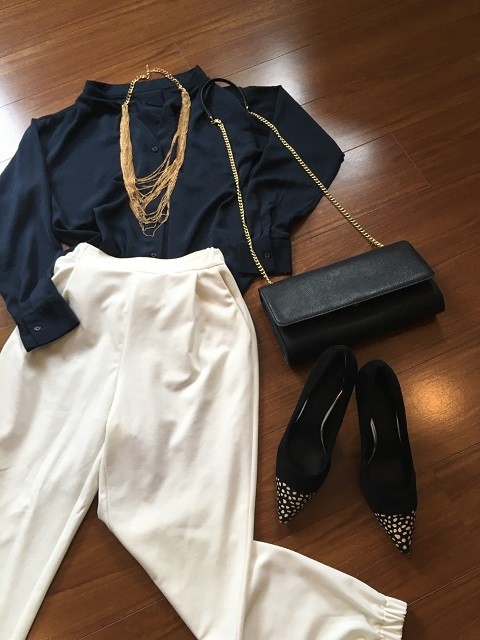 If you change accessories and bag, this coordinate can be a party fashion, too. Changing the accessories color to gold and bring a shoulder bag which also can be a clutch bag, then it'll be a perfect party fashion. You can keep your coordinate stylish and elegant, but you don't need to watch your steps. This is a good coordinate for women who has little kids. 

How was it? If you have any items that you don't know how you can use this item in the coordinate, Then, just write a name of item like "black dress" or "brown skirt" or send us a picture, then Alice will give you somes advice!

Recommend
Read More
---