August Gathering Party in KL (YUKATA & WOAH JAPAN)
Fun! Japan Malaysia has hosted a gathering party at Aragan Yokocho Japanese Restaurant on 19 August 2017. The theme for this gathering party was Japanese traditional summer wear - Yukata and Japan online shopping experience.
Yukata is a Japanese summer wear worn by both men and women. The name of Yukata comes from "yu" (bath) and "katabira" (under clothing) which used to be worn after bath. However, nowadays Japanese like to wear the Yukata to attend the festival especially during summer season.
In addition, we are proud to have WOAH! JAPAN(
http://www.woahjapan.com/
) to support us in this gathering party. They have shipped their Top 10 most sellable items in their online shopping website directly from Japan, especially for this gathering party. We have received very good responses from our Fun! Japan members on their products.
Let's look at these photos taken during our gathering party.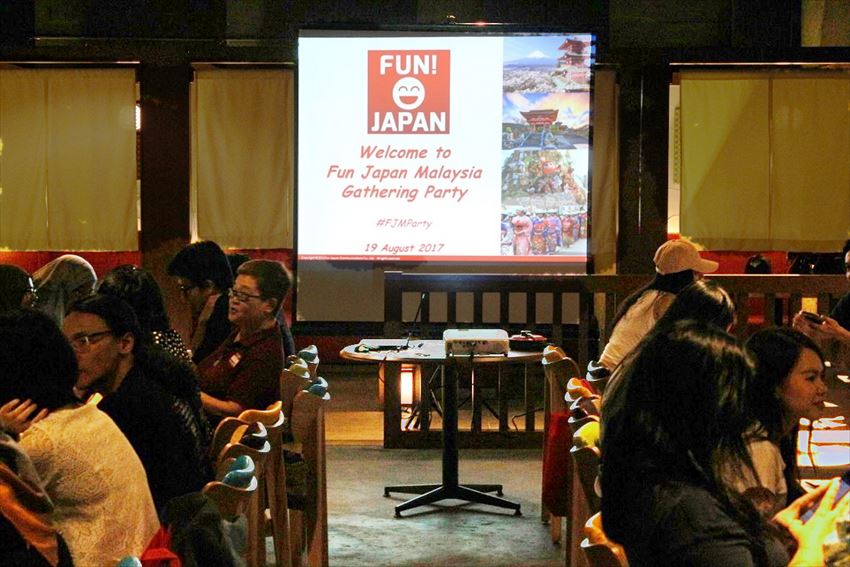 The event started with welcome speech by our Fun Japan staff, Tony-san. Thereafter, we started our first activity, ice breaker session. During this session, our Fun! Japan members were required to introduce themselves in Japanese language and share their topics, such as, favourite Japanese anime, Japanese song or drama, Japanese restaurant, Japanese food, and etc, depending on the Disney biscuit distributed by Fun! Japan staff.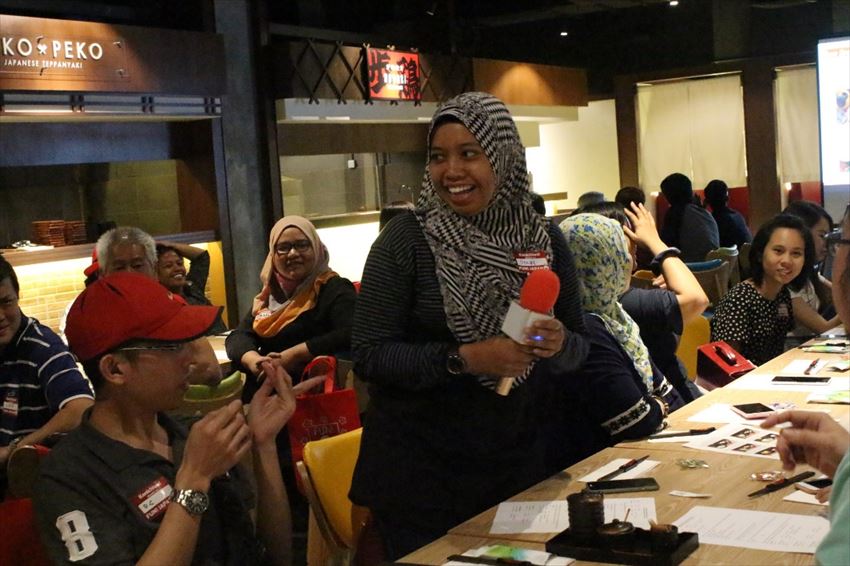 The next session was introduction of Yukata. Fun! Japan staff gave a brief introduction on Yukata and the differences of Yukata and Kimono. We also took this opportunity to brief our members on the correct way to dress Yukata.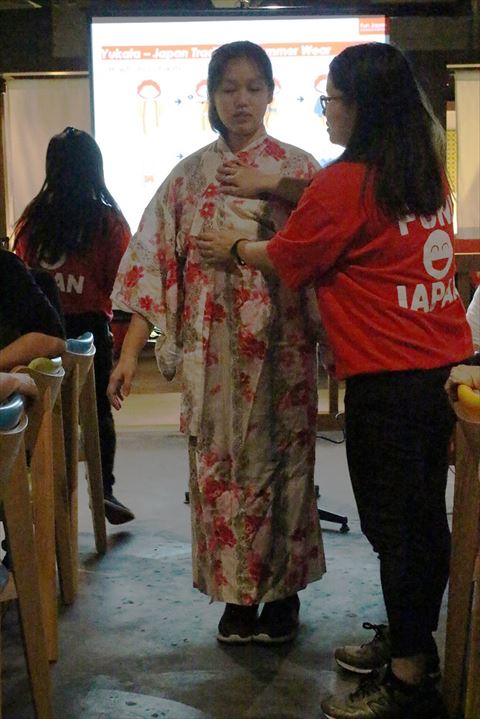 After the Yukata session, the restaurant started to serve our Japanese set lunch. We held our gathering session at Aragan Yokocho, a Japanese Restaurant which gather 10 famous restaurants from Japan local authentic restaurant. The food served by them are ranges from sushi, sashimi, steamboat, okonomiyaki, Saba or Sanma Teriyaki etc. Fun! Japan members are very satisfied with the delicious full course Japanese set lunch and complimentary green tea ice cream were given to all the Fun! Japan members.
While waiting for others member to finish their lunch, some of our members were lead to the WOAH! JAPAN display products corner to view the most sellable products which provided by WOAH! JAPAN. Our members were given the opportunity to see, to touch and to feel the display products, and most importantly, grab their favourite products in their hands and took lots of nice photos.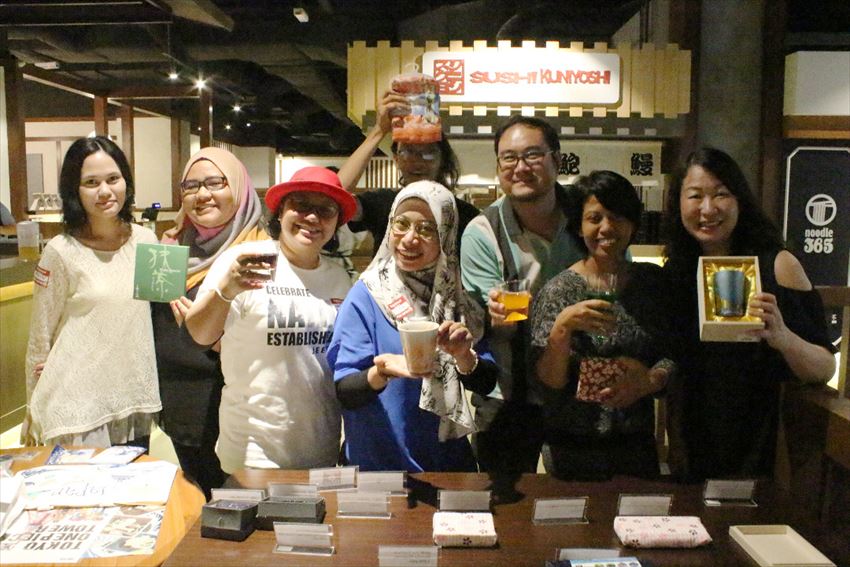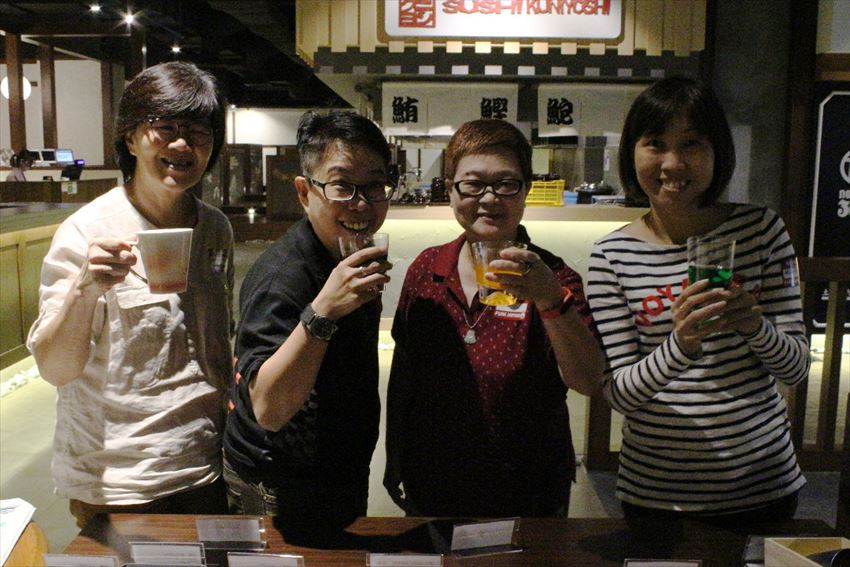 After the satisfying lunch, the next session is the WOAH! JAPAN online shopping experience questionnaire. All Fun! Japan members have provided us with their valuable feedback on the WOAH! JAPAN online shopping website and display products. Thank you to all our beloved members for the valuable feedback! Love you guys >.<
■ Insect Shield. The mysterious cloth that keep mosquitoes away
→
http://www.woahjapan.com/special.asp?id=41
■ The excellent Matcha snack that only available in Japan
→
http://www.woahjapan.com/special.asp?id=matcha01

■ The Fuji rocks glass which turn into colour of the drink
→
http://www.woahjapan.com/special.asp?id=11

■ Craft related to Mount Fuji
→
http://www.woahjapan.com/special.asp?id=32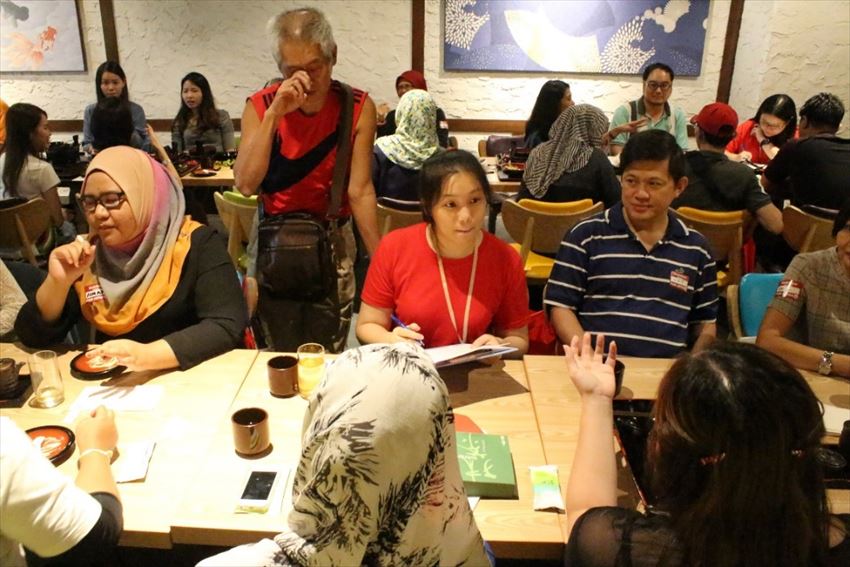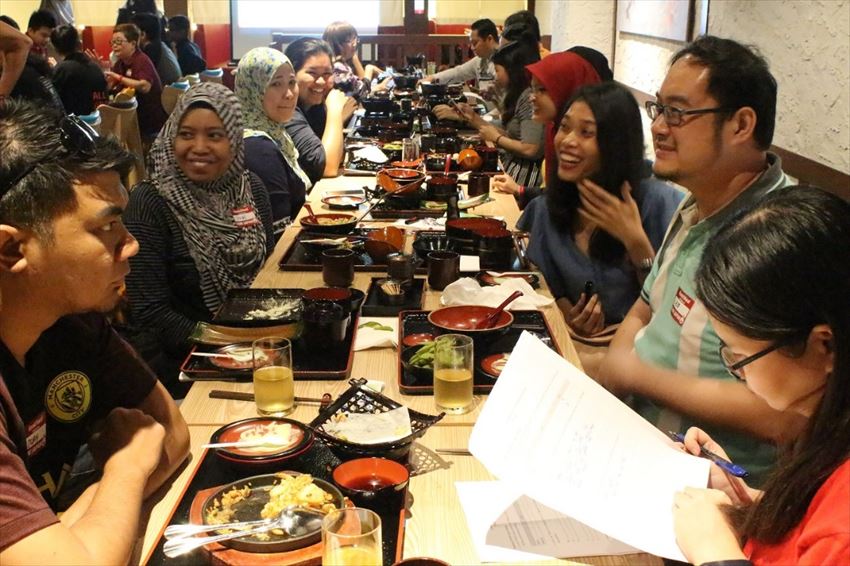 This was followed by BINGO game and there were exciting prizes to be won. The prizes are specially handpicked by our Fun! Japan staff from Japan. The numbers were drawn and announced by our Fun! Japan staff. Our members are extremely excited during this session as everyone shouted for their desired numbers. For the first 30 persons who managed to BINGO were entitled to choose their own favourite prizes.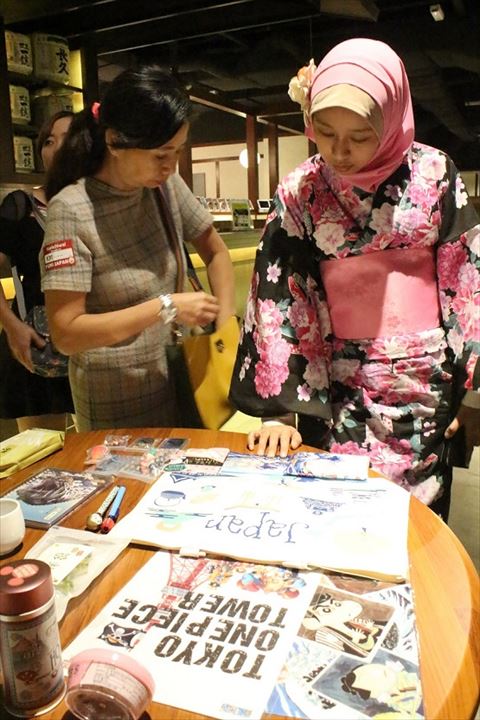 Last but not least, the gathering party ended with Yukata wearing session. With the assistance of our Fun! Japan team and restaurant staff, our members managed to dress on Yukata and took lots of nice photos in the nicely decorated Japanese restaurant.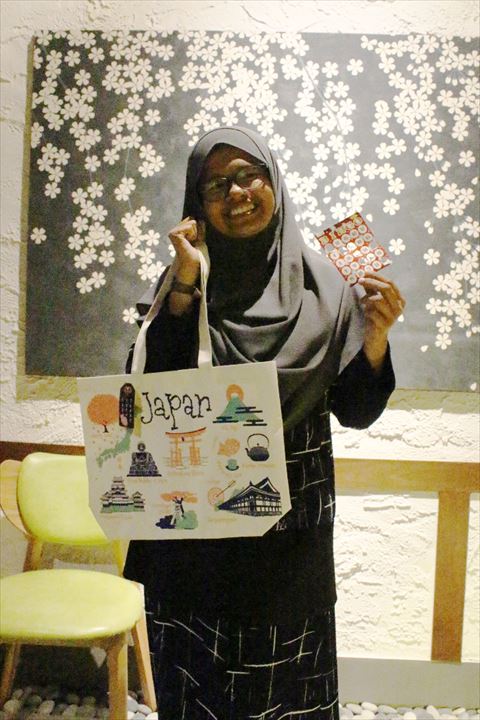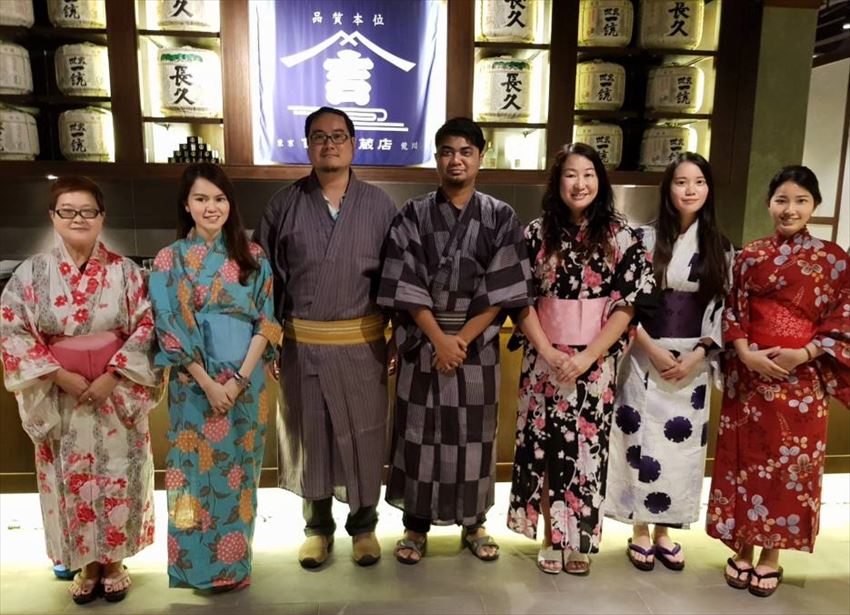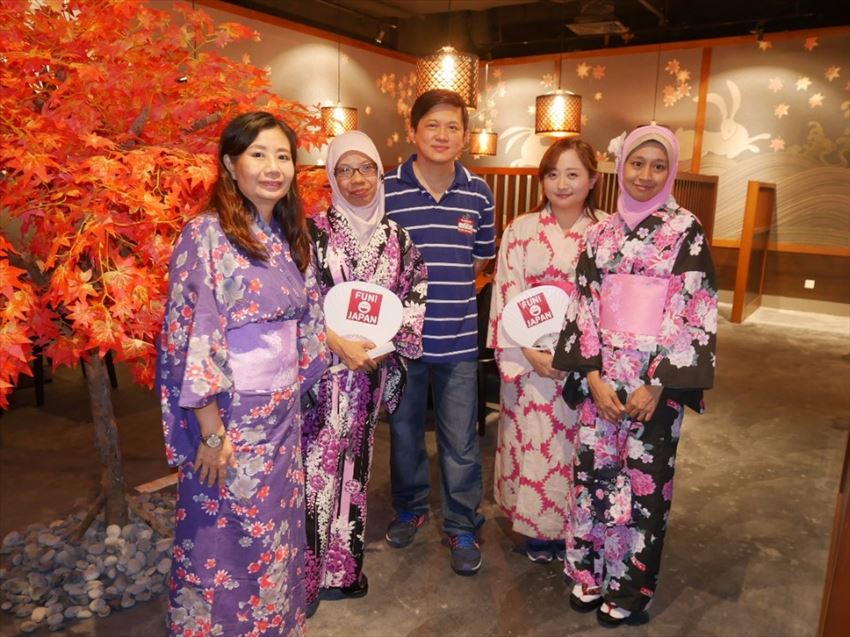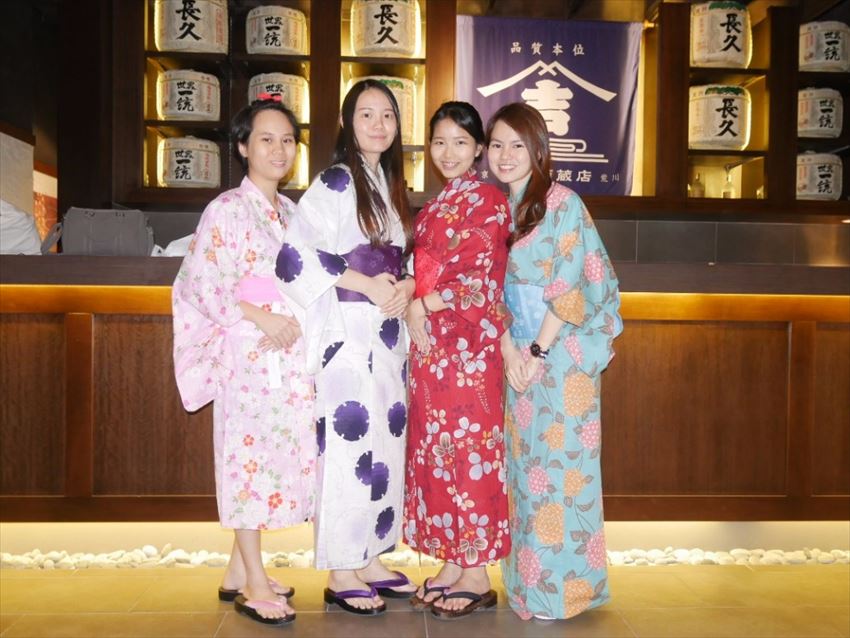 Our group photo of the day by showing LIKE to Fun! Japan Malaysia.
We hope to see you guys on our next upcoming event or gathering party organised by Fun! Japan Malaysia.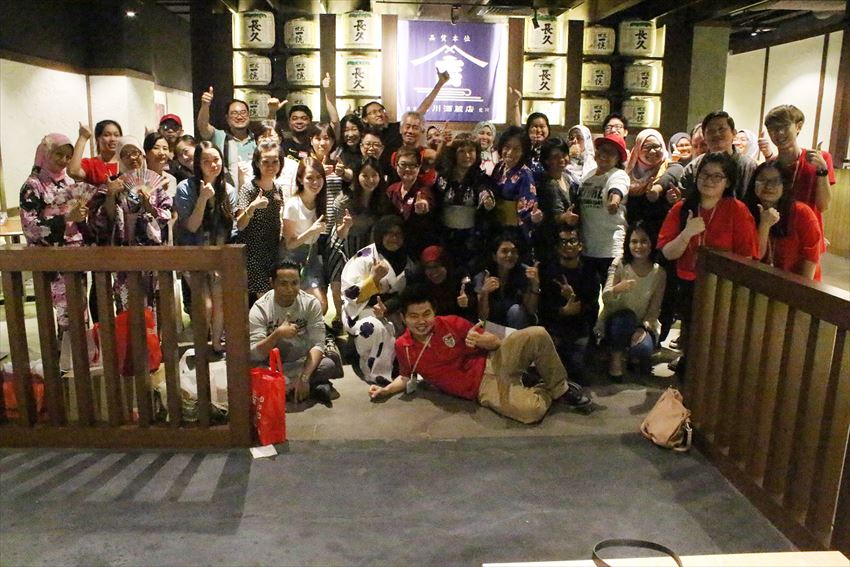 To attend this kind of gathering party, you need to register in our website.
These are pages for registration, for previous gathering party.
[1]
https://malaysia.fun-japan.jp/Articles/2017/07/07/MY_20170707-20-Gathering-Party-August
[2]
https://malaysia.fun-japan.jp/Articles/2017/09/08/MY_20170909-10-Gathering-Party-October
Also, if you want to read more about WOAH! JAPAN.
Please visit:
http://www.woahjapan.com/