Handy Japanese Stationeries: Pens from Japan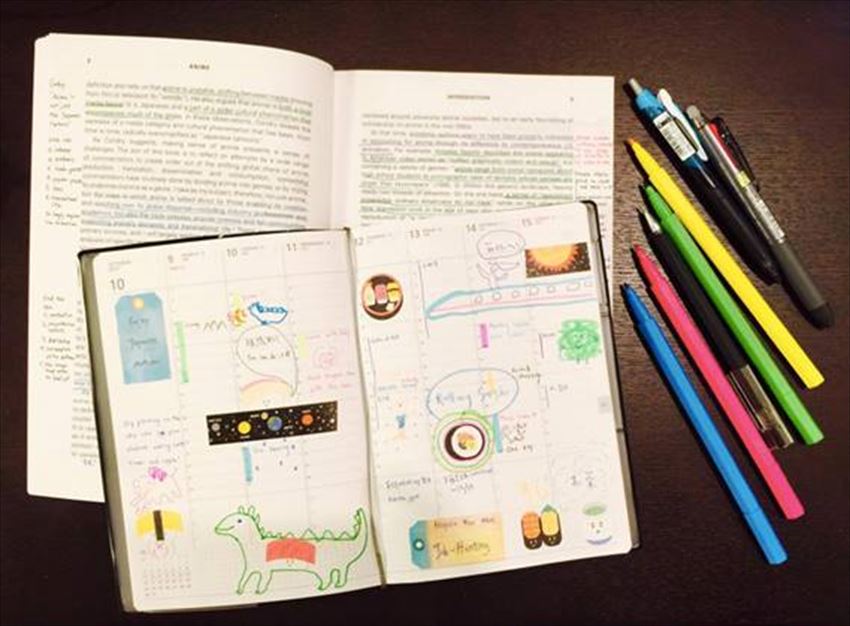 As you know, Japan is a country that makes a lot of innovative and interesting stationeries. Pen is one of the many stationeries, which Japanese spent a lot of efforts on it. The research and development of a better pen has never been stopped. As a result, you can find thousands of pens when you stepped into the stationary corner of a department. You might even get lost on wondering which pen you should get, because there are just too many choices. This time, I am going to introduce some pens that I find interesting and fun to use.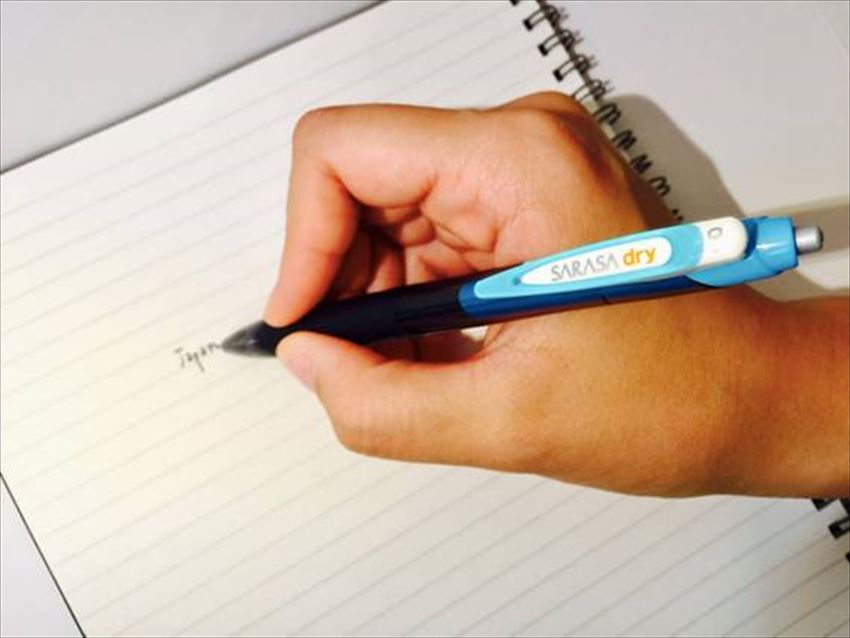 SARASA dry
SARASA is a series of pen from a pen maker called "ZEBRA". The original pen from SARASA series has been the best seller in gel pen for 4 consecutive years. They released this new pen, SARASA dry, this year as their new advanced product. As you can see from its name, the ink dries instantly after you've written something, so you don't accidentally mess up your writings! You can choose between 0.4, 0.5 and 0.7 as there are also many colors to choose from. Each one of them costs around 150 yen + tax. After testing it out, I totally recommend this pen!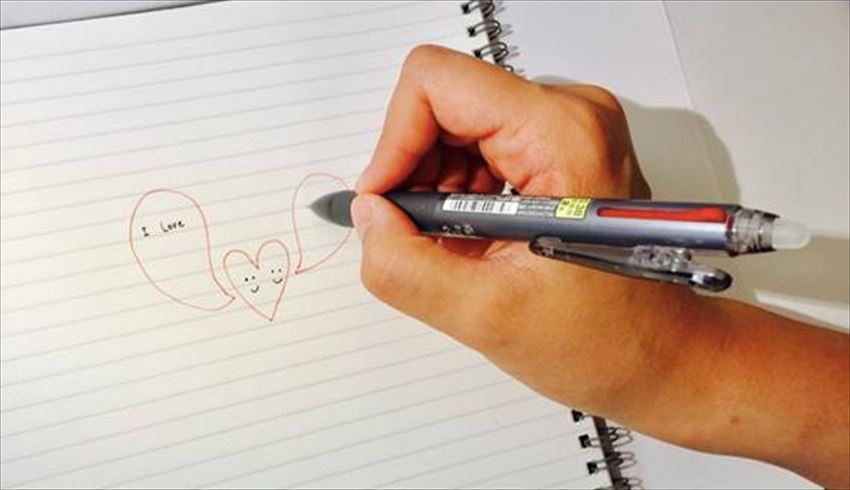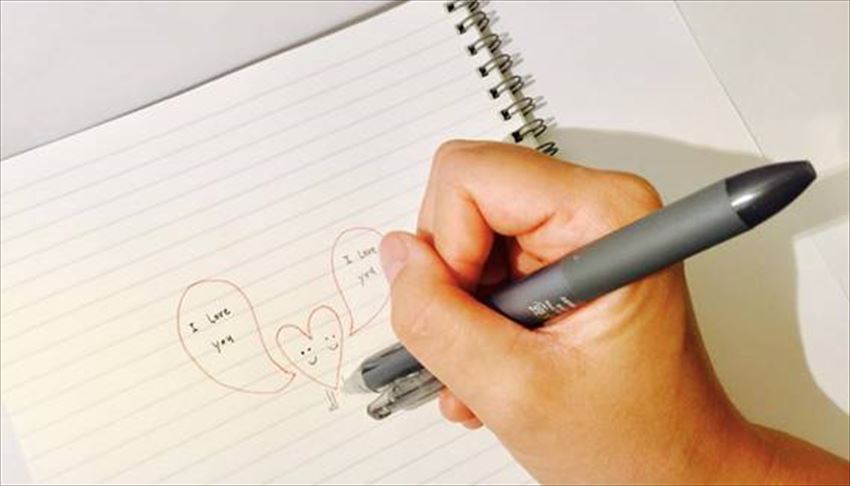 Pilot FRIXION
Pilot FRIXION is a pen series from Pilot, one of the most famous Japanese pen makers. The specialty of this series is that although it is a gel pen, its ink can be erased. As you can see from the picture, just by using the special rubber eraser on the other tip of the pen, the ink can be erased! This is because of the revolutionary heat-sensitive gel ink that they use. When the friction creates heat on the ink, the ink turns out to be invisible. It allows you to erase your mistake without leaving any mess. There are also many color and tip sizes for you to choose from.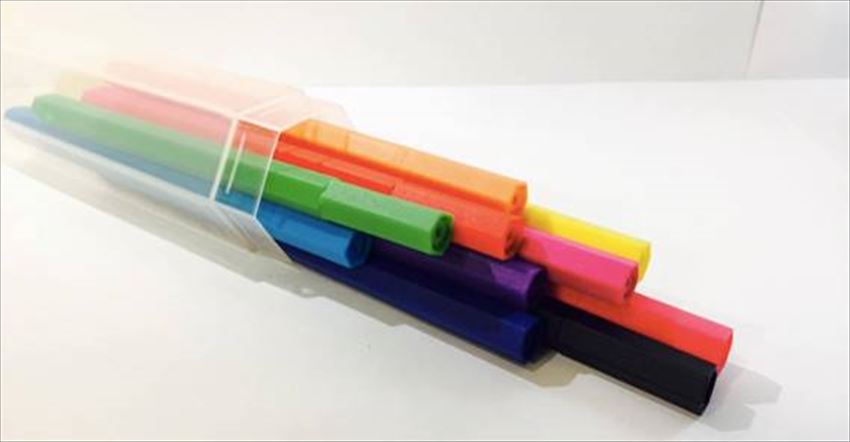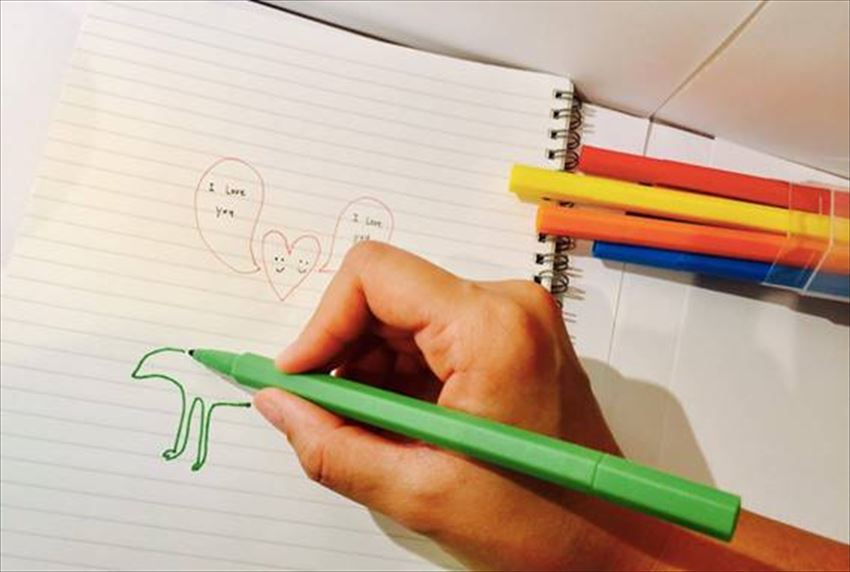 MUJI color pen
Can you believe that this color-pen box that has 10 color-pens and only costs 500 yen? You can get this in MUJI store! I totally recommend this because of its incredible cost performance. You can get a beautifully designed hexagon case that has 10 color pens in it just with 500 yen. It is possible cheaper than the 100 yen shop. With this color-pen box, you can make your notes more energetic. You also can also use it for writing postcards or simply, draw anything you like!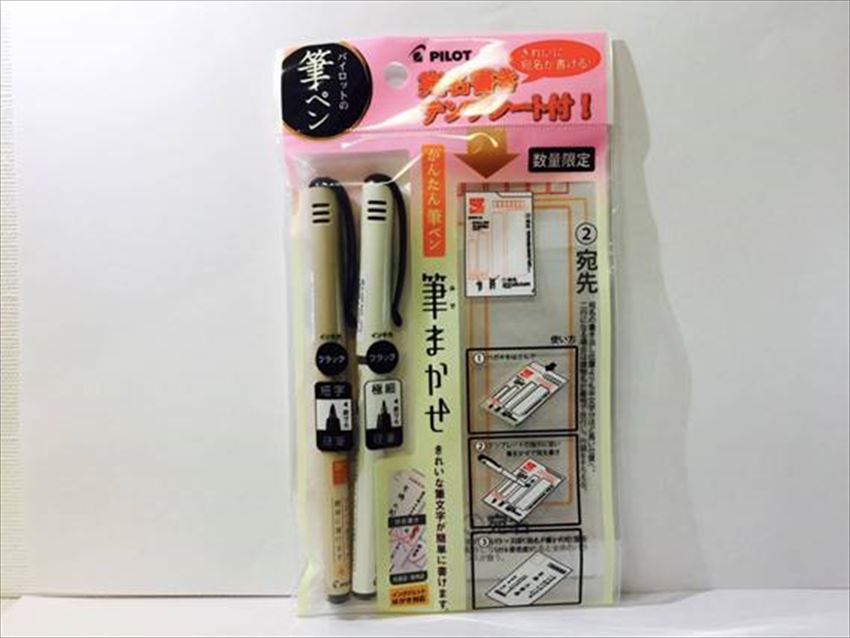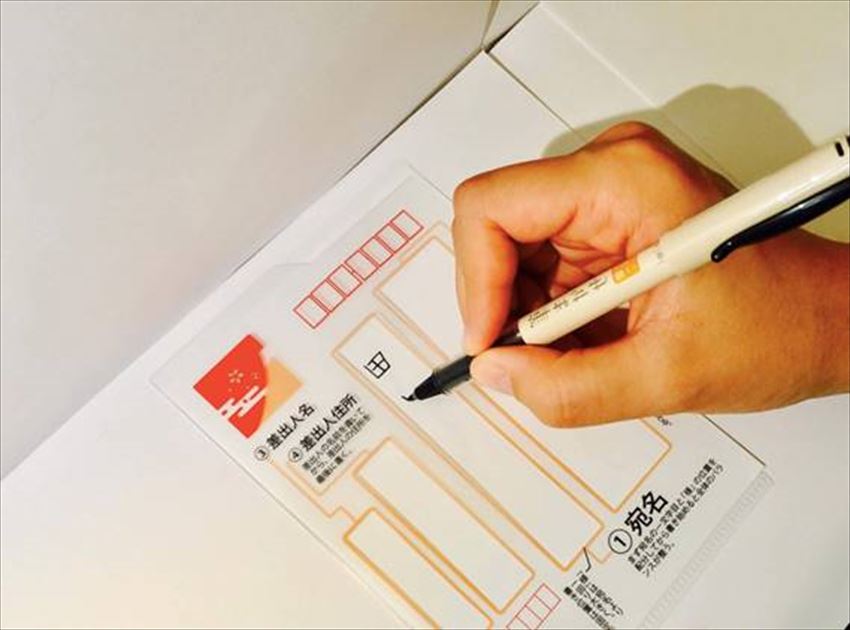 Pilot FudeMakase
In Japan, when you are writing an invitation letter, don't you hesitate over which pen to use? Pilot FudeMakase is here to solve your problem. It is a pen specially made for writing the cover of letter or invitation letter. In this package, there are two pens that you can use, one with sharp pen tip and one with thicker pen tip. The color and the touch of the pen can allow you to write beautiful letters. They even include an indication card that teaches you where to write the address and where to write the name. The price of the package is 432 yen.
Recommend