Where to buy? How to Wear and to Enjoy with Yukata? Let's learn about Japanese Traditional Kimono or Yukata.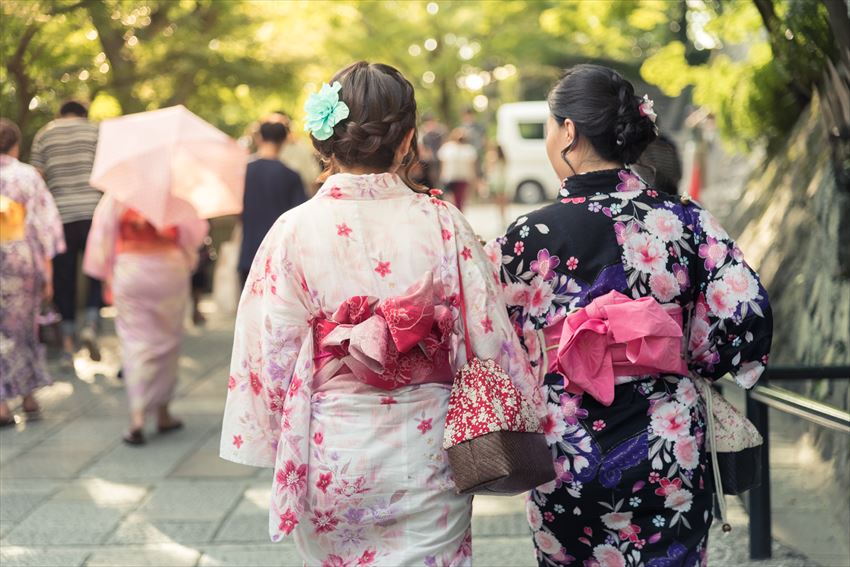 If we were to talk about traditional Japanese summer fashion, Yukata will undeniably be the most attractive item. It is trendy notably for younger generation due to its affordable price, and easier to dress up in contrast to Kimono. On the contrary, Kimono is a formal wear which is same attire equivalent to Tuxedo or evening dress in Europe.
If you visit Japan during summer, is a must to wear Yukata to walk around the streets of Japan and take picture, or buy Yukata as a souvenir. Furthermore, there is a recent yearly increase of percentage of men gowning Yukata. Therefore is also an excellent idea for couples to dress in Yukata while on a wonderful date in Japan. Therefore, we would like to explain the rules you must know when gowning a Yukata.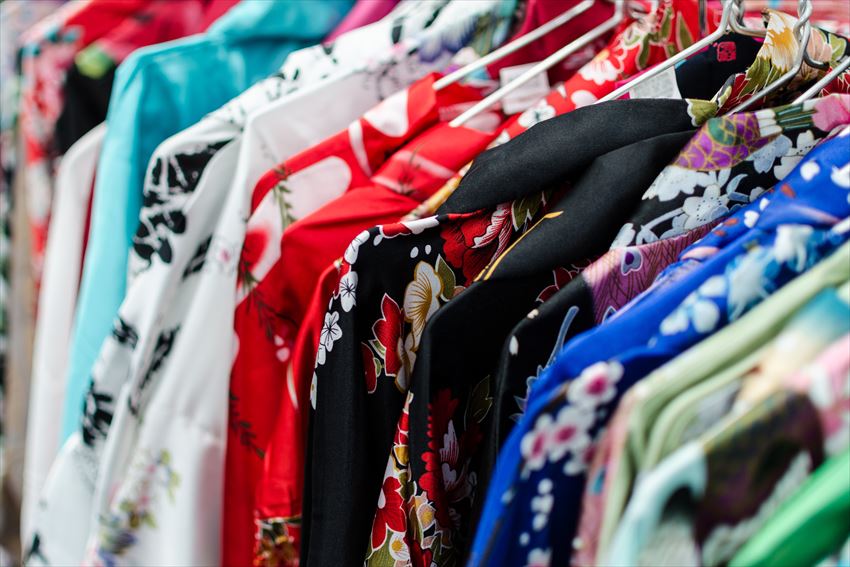 If you wish to buy a yukata, you can get the widest range of choices by shopping at a shopping mall or department store
"Yukata Expo" will be held for many shopping mall and department stores in between May to August. This will be marvelous opportunity. You can choose from the wide range of dazzling lineups of Yukata with various color, pattern, brand and price. The average market price of Yukata is roughly 30,000 yen, and total 60,000~70,000 yen included the accessories like band and geta(Japanese Slipper). Furthermore, it is good to know that Yukata will be sold on the discount price on the end of July at some of the department store.
Recommended Yukata store! Recondition shops and antique shops also are a superb choice to shop for some dazzling Yukata
Some of the recondition shops are selling yukata all the yearlong. It's highly recommended as it would not be high expenditure. Rejoice as you might able to get a fantastic looking Yukata at recondition shop with low price from 1,000~2,000 yen. Nevertheless, you have to take caution that those previously owned Yukata sold at the recondition shop might have some spot and dirt on it.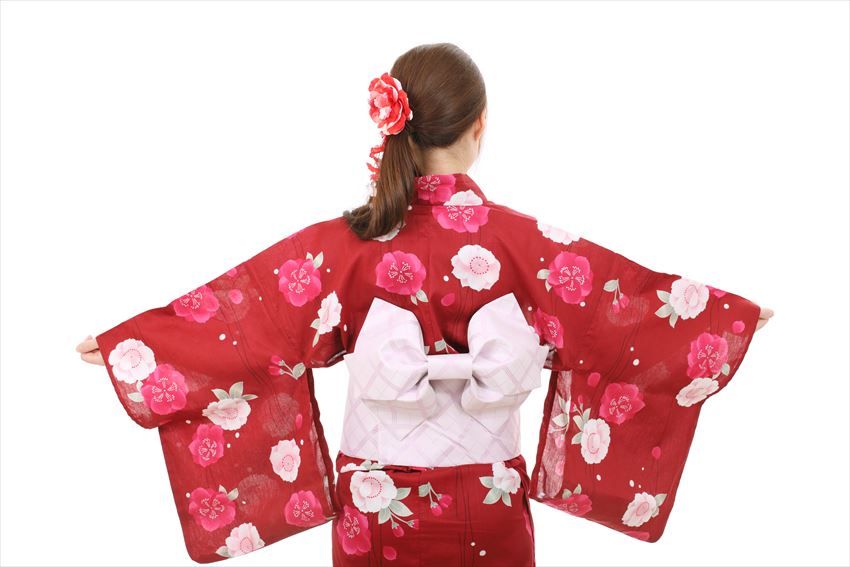 How you ever try dress in a yukata on your own?
After getting your hands on your gorgeous looking Yukata and accessories ready, next we just have to wear it. The best idea is to learn from video downloaded through internet. The method to wear Yukata is much more straightforward compare to Kimono, It is even possible to dress it yourself after a few practice run. In case we want to wear Yukata instantly, where shall we go?
Can we get the assistance service to wear a yukata at the clothes shop, department store, or rental shop?
Some of the shop provides the free service to assist you on gowning the Yukata upon purchase, however is better to verify this with the staff before you purchase the Yukata. Even at the rental shop, you are welcome bring your own Yukata and get some assistance service there. The market price is roughly 3,000 yen. You can also top up 1,000 yen to get a hair set which suit to your Yukata.

There are many shops in tourist spot such as Kyoto and Asakusa provide their service in foreign languages such as English and Mandarin. In addition, it's a good idea also for you to rent the Yukata to experience gowning it prior to purchase it because it's delicate matter when it comes to keep and protecting a set of Yukata. Moreover, it might costly to buy the whole set of Yukata. On the other hand, you will not have such concern if you were to just rent an exquisite Yukata from the rental shops. The market price to rent the whole set of Yukata dress, drawstring, Geta(Japanese slipper), hair set is roughly 15,000 yen. If you just want to experience dressing in Yukata, Yukata rental will be a ideal choice for you.
sanamoo / Shutterstock.com
Places people like to visit with a Yukata, Asakusa
Asakusa in Tokyo is a quintessential match with Yukata. After taking a lovely photo with love ones or family with Raimon as background, you can enjoy a wonderful walk along "Nakamise" where there are plethora of souvenir shops are lined up along the street. The shopping street has had 300 years of history, selling items which has tradition essence of Japan, and is pleasant even you just there to browse and appreciate the environment. After visit the main hall, you can pass through Nitenmon and go to Sumidagawa. It is a perfect spot to snap picture with the new landmarks of Japan, The Tokyo Sky tree.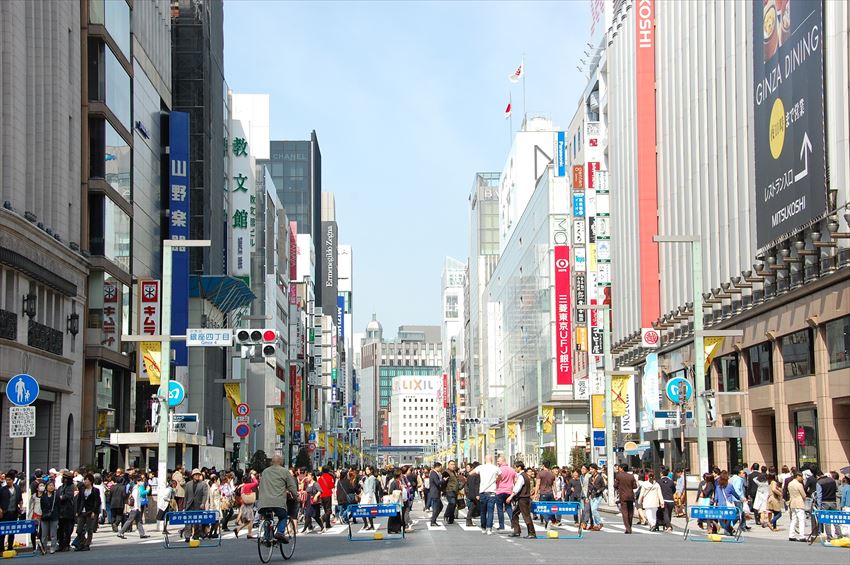 MOTOKO / Shutterstock.com
If you were to explore Ginza area, you can also enjoy Yukata promotion
There are luxury of promotion when you are exploring Ginza in summer with yukata wear. For example, "Bon Odori" is held yearly during the event "Yukata Ginbura" on 6th of August. Rejoice as the participants who is gown in Yukata can join the wind bell drawing experience, Yukata photo shooting, and wadaiko street performance. There is an event "Ginza Yukata Garden 2017" held at Ginza Terrace which located on 8th floor of Ginza Mitsukoshi until 21st August 2017. As a conclusion there are a plethora of events and things to do to color up your Yukata life.
Wearing Yukata to join the fireworks Festival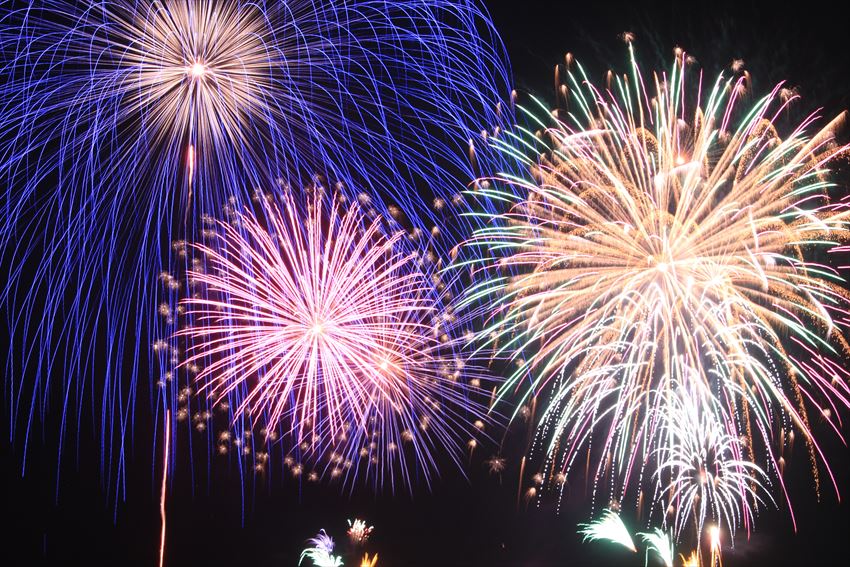 The most noteworthy event for summer in Japan is the Yukata and fireworks festival. There will be firework festival held every day, in whole Japan from July to August. Sumida River fireworks festival and Jingu Gaien fireworks festivals are the most distinguishable fireworks festival in the town area. But be warned, the crowd will be teeming like the fully occupied train.
Click here for the fireworks festival calendar of 2017