[Attractive with photos] Matcha Vol.11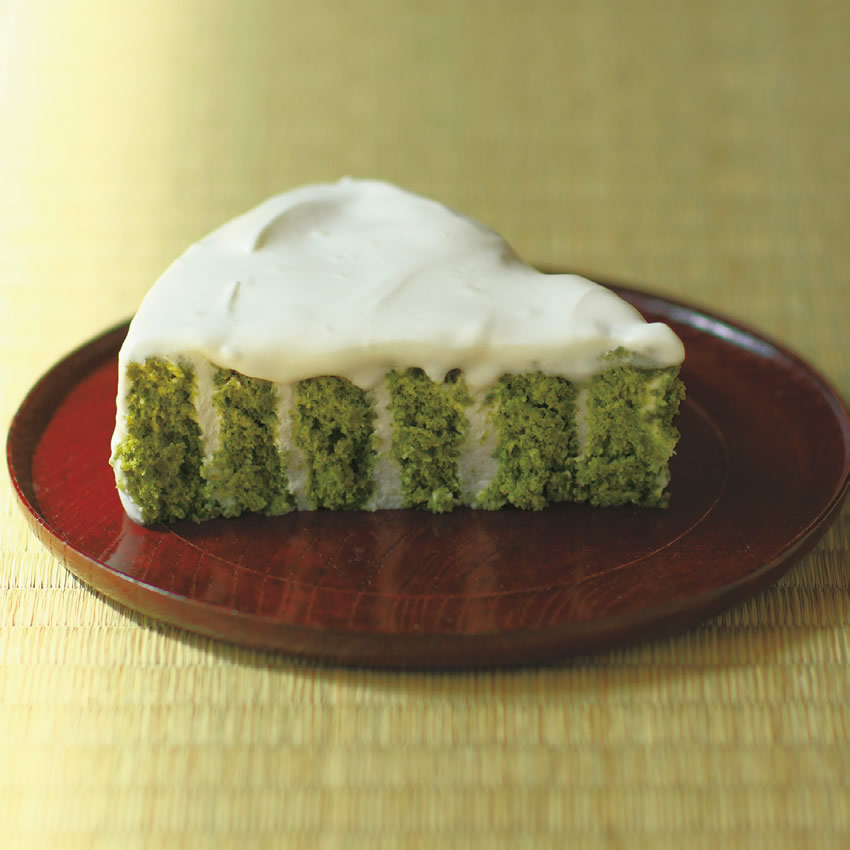 Familiar sweets made special with matcha
Matcha torte
This delicate cake reveals a green-and-white striped pattern when cut for serving. Generously frosted with Cointreau-accented crème Chantilly, it's a perfect accompaniment to a cup of English or Japanese tea.

(Makes 1 torte, 20 cm diameter by 4 cm high)
Sponge cake (30 × 30 cm):
4 eggs
6½ Tbsp sugar
1¾ Tbsp matcha powder
8¾ Tbsp cake flour
20 ml milk
1½ Tbsp unsalted butter, melted
Syrup:
20 ml water
1¼ tsp sugar
1 tsp Cointreau
Crème Chantilly:
300 ml heavy cream
2⅓ Tbsp sugar
1 tsp Cointreau
In advance: Line a baking pan with parchment paper, and preheat oven to 180°C (355°F). Set out a rotating cake-decorating platform.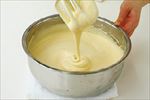 1 Make sponge cake. Place eggs and sugar in a bowl, set it over a bowl of hot water, and whisk until sugar has dissolved. Remove bowl from hot water and beat with an electric mixer until batter turns pale and falls in ribbons.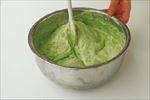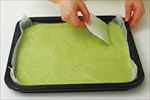 2 Sift together matcha powder and cake flour. Add to eggs in two or three stages, folding thoroughly with a rubber spatula after each addition. Rotate the bowl as you fold to ensure even mixing. When ingredients are well combined, add milk and melted butter in a swirling motion with the edge of a spatula. Fold until well combined. Pour batter into the parchment-lined pan and spread evenly. Bake for 9 to 10 minutes.
3 Make syrup while cake is baking. Place water and sugar in a pan and bring to a boil, stirring to dissolve sugar. Cool slightly and stir in Cointreau.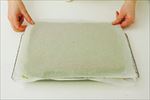 4 Check cake for doneness. When a toothpick comes out clean, take cake out of oven. Remove cake from pan while still warm and place on a wire rack; cover with a piece of parchment slightly larger than the cake.
5 Hold the top and bottom parchment papers together and flip the cake over. (If this is difficult, place another baking pan atop the cake and invert.) Peel off the parchment paper and replace it lightly to cover the cake.
6 Invert the cake once more so the top surface is up, and let cool with parchment paper on. (Do not let cake cool too long, as it may dry out and could crack when rolled.) Trim about 1 cm from cake edges to even the shape; cut into 8 straight strips with the aid of a ruler.
7 Make crème Chantilly. Place cream, sugar, and Cointreau in a bowl and whisk into soft peaks.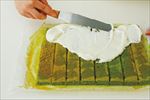 8 Brush cake strips with syrup and cover with half the crème.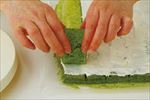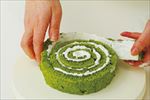 9 Roll up one strip and place in the center of a rotating platform so that the swirl pattern appears clockwise. Wind remaining strips around the first one. It doesn't matter if strips break, as long as the swirl pattern is maintained.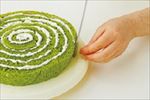 10 After using all strips, cut the end of the last one at a slant to even the outer edge and shape with your hands. Even out the top surface by skimming off any crème that may have squeezed out.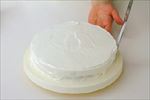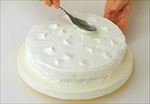 11 Cover the top and sides with the remaining crème. Using the back of a spoon, create peaks on the surface. Chill the cake for half a day to let the crème rest for moist, delicious results.
Source " KATEIGAHO INTERNATIONAL Japan EDITION Spring / Summer 2017 vol.39 "
Special thanks to Marukyu Koyama-en
Photography by Sadaho Naito
Text contributions by Sang Mi Kang and Aki Hirayama
Food preparation by Kyoko Imai, Yuki Uenoyama, and Yuko Koyama
Styling by Yuko Magata