[Attractive with photos] Matcha Vol.7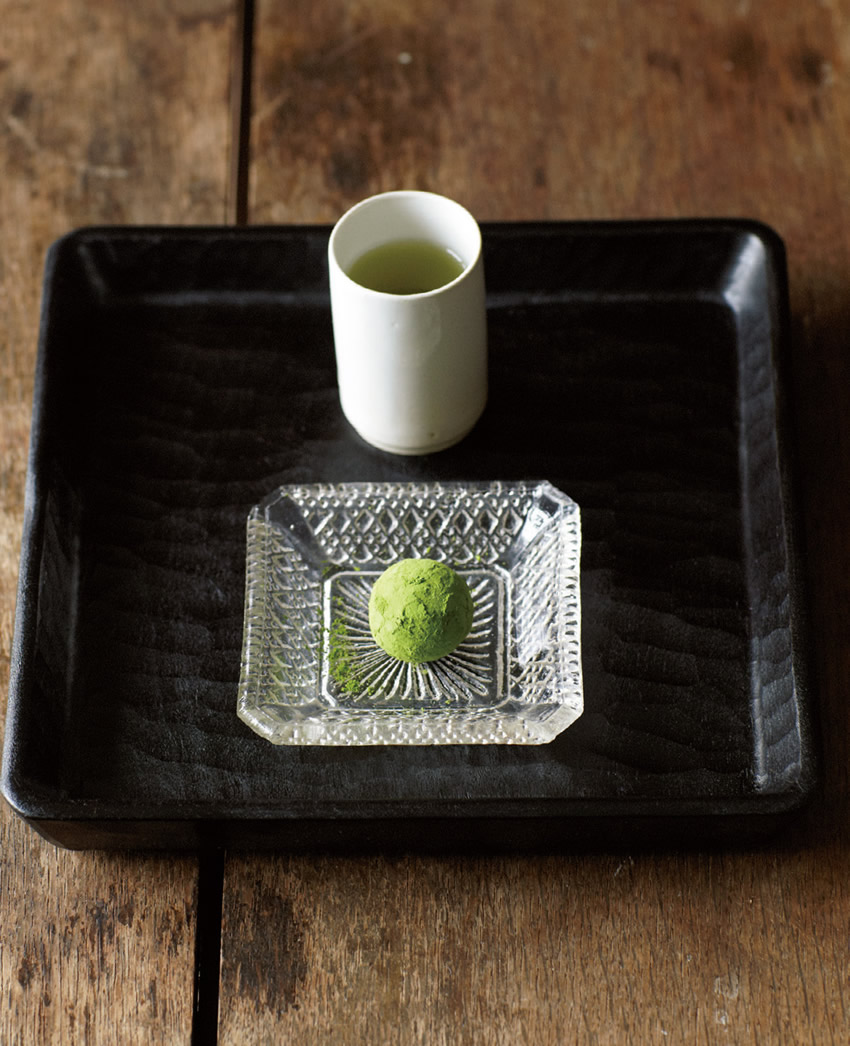 Inventive delights for an elegant teatime
Matcha ganache truffles
These refined chocolate treats, featuring matcha-flavored ganache reminiscent of thick koicha tea, could be a perfect accompaniment to afternoon tea or coffee. Maintaining the right temperature to produce these chocolates is a bit tricky, but once you've mastered the technique, you'll want to share them as home-made gifts.

(Makes about 40 truffles 3 cm in diameter)
400 g white chocolate
100 ml heavy cream
3 Tbsp matcha powder, plus 1½ Tbsp for finishing
1¼ tsp confectioner's sugar for finishing
In advance: Line two baking pans with parchment paper and refrigerate. Have a pair of latex gloves handy.
1 Roughly chop the white chocolate, weigh, and divide equally into two bowls.
2 Make the matcha ganache. Place cream in a pan and warm over low heat. Remove from heat when small bubbles start forming around the sides of the pan. Add 200 g of the chopped white chocolate and mix with a rubber spatula until completely melted.
3 Stir in the 3 Tbsp matcha powder. When mixed well, transfer to a bowl.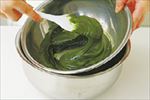 4 Fill another bowl with water and place the bowl of ganache inside it; stir up from the bottom with a rubber spatula to cool.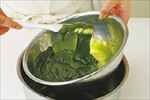 5 Once the ganache has thickened to a syrupy consistency, cover airtight and refrigerate for 15 to 30 minutes.
6 Test the mixture with a rubber spatula and when it forms peaks as shown in the photograph, remove from refrigerator along with one of the chilled pans.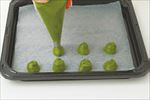 7 Attach a tip with a 1 cm round opening to a pastry bag; fill with the ganache using a rubber spatula. Squeeze ganache into mounds of about 3 cm diameter on the parchment and return pan to refrigerator for 30 minutes.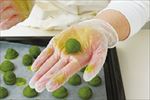 8 Once the ganache has solidified enough to be shaped by hand, remove from refrigerator. Using latex gloves roll each mound into a ball (if ganache starts to melt, cool hands in cold water). Return truffles to the pan and refrigerate again.
9 Make the white chocolate coating. Place the remaining bowl of chopped chocolate over a bowl filled with hot water (50°C to 60°C). With a rubber spatula, mix from the bottom until chocolate is completely melted. Remove from hot water.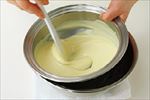 10 Place the bowl of chocolate over a bowl of cold water to cool; mix with a spatula until chocolate has the consistency of mayonnaise.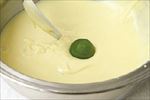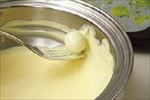 11 Remove both pans from the refrigerator. After checking to see that the truffles have hardened sufficiently, place them in the white chocolate, rotating them with a fork to coat well. Lift out truffles, rolling them against the surface of the bowl with the fork to remove any excess coating.
12 Set truffles on the second pan and refrigerate for 15 minutes.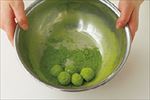 13 To finish the truffles, sift the remaining 1½ Tbsp matcha powder together with the confectioner's sugar in a small bowl. Place truffles into the mixture and shake bowl gently in a rotating motion to coat evenly.
Source " KATEIGAHO INTERNATIONAL Japan EDITION Spring / Summer 2017 vol.39 "
Special thanks to Marukyu Koyama-en
Photography by Nao Shimizu and Sadaho Naito
Text contributions by Sang Mi Kang and Aki Hirayama
Food preparation by Kyoko Imai, Yuki Uenoyama, and Yuko Koyama
Styling by Yuko Magata