At Least 10,000Yen Cheaper! You Should Visit Japan This Year!
What? You can save up to 11,700 Yen! We are going to tell you the secret!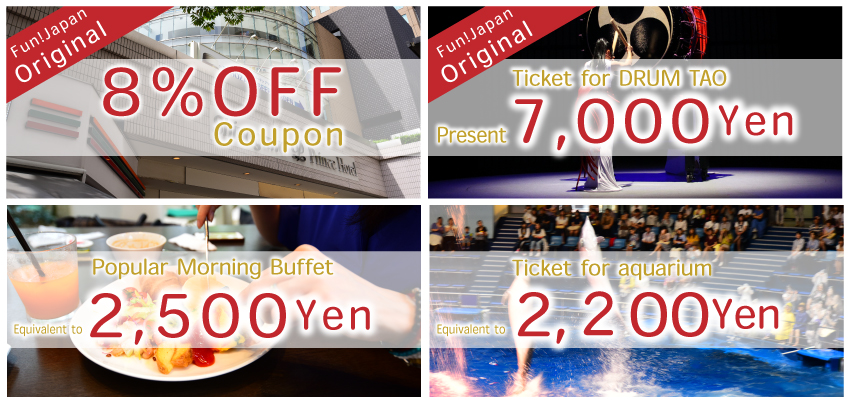 For sightseeing around Tokyo, we recommended Shinagawa Prince Hotel! Why? Because it is very convenient with a reasonable price!
★

8% OFF coupon

for staying at Shinagawa Prince Hotel limited to only
FUN! JAPAN members

(Promo Code:201708RSHI. How to use this code? >>> Click here to know more)
★ A chance to get a free entrance ticket to MANGEKYO, held by world famous performers DRUM TAO which worth

7,000yen

. Please check the end of this article for details.

Only at FUN! JAPAN

(the performance is held between

16th Sep ~ 29th October 2017

)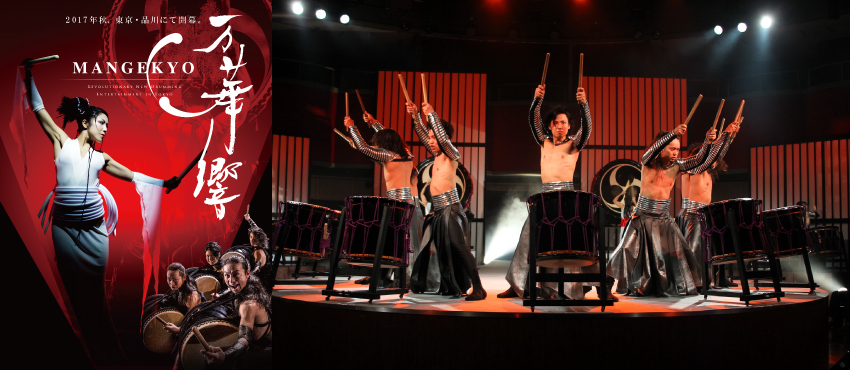 To know more about DRUM TAO, click here>>>https://goo.gl/shmG17

★Get a free entrance ticket worth 2,200yen, by choosing plans from Aqua Park Shinagawa


★Get a free buffet breakfast worth
2,500yen

for LUXE DINING HAPUNA located at Main Tower 1st floor of Shinagawa Prince Hotel


★Furthermore, get an early bird discount for booking 75 days in advance!



(Interior & exterior & rooms layout)
Please click "Book now" to know more about plans available


Good access, within 2-minute walk from the station
Shinagawa Prince Hotel is located just in front of the Shinagawa station. No transfer is needed for access from Haneda Airport or Narita Airport. You can reach popular tourist spots like Shibuya, Shinjuku, Tokyo Tower or Yokohama within 20 minutes directly by train without any transfers! There are shopping malls, supermarkets, pharmacies, 24H duty-free convenient store etc. around the hotel. Just go back and rest in your hotel if you are tired during shopping.



Wide range of hotel facilities

Large hotel like Prince Hotel comes with a wider range of facilities!
Example, there are AQUA PARK Shinagawa Aquarium, indoor swimming pool, outdoor pool, indoor tennis court, gold court, bowling center, cinema, karaoke etc. in that hotel. Free Wi-Fi, free baggage storage service, express check-out service, game center, and even child care service (with a charge) are available too. Of course, there are also many types of restaurants waiting for you to enjoy food from all around the world.


There are nice photo spots for your SNS too!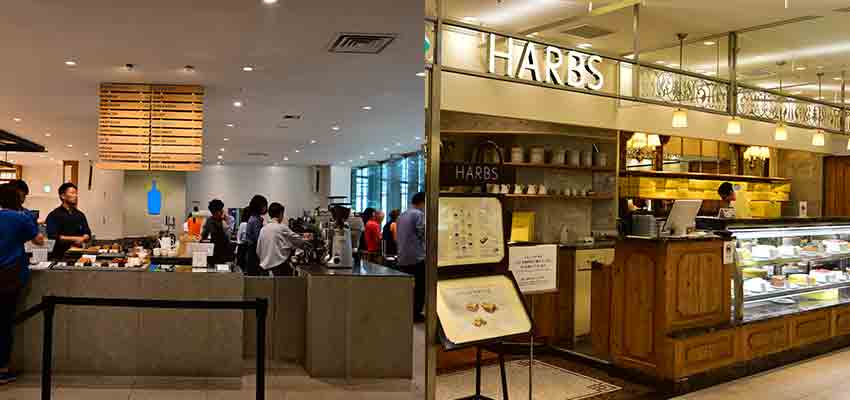 "Blue Bottle Coffee" and "HARBS" provide you a chance to take good Instagram pictures. Also, there are Ramen shops that you just cannot miss. You want to try all of them during your stay in Japan within limited time? Then Shinagawa is your best choice. Why? Because you can have the coffee at "Blue Bottle Coffee" and the cake at "HARBS" inside Shinagawa Station. For Ramen, you can even choose from more than 11 shops nearby. For sure you will find one that suit you. It is a convenient place, right? Well, the list does not end here. There are many limited souvenirs at Ecute Shopping Mall located in the Shinagawa Station. For example, Hatendo's (八天堂) lemon flavor sweet, UKAI cookies set, Little Baum Tree Cake by Nenrinya, all are only available in this station. Check with your own eyes!!





Click "Book now" to see the plans available




Shinagawa Prince Hotel
Address: 4-10-30, Takanawa, Minato-ku, Tokyo, Japan
Phone: + 81-3-3440-1111
Check-in time: 14:00 / Check-out time: 11:00
Credit card accepted: AMEX, VISA, MASTER, JCB, UC, DINERS
Official website: http://www.princehotels.com/shinagawa/

Remarks
・Outdoor pool is seasonal facility
・The promotion for MANGEKYO (万華響) from DRUM TAO is between 16th Sep ~ 29th October 2017
・ 8% OFF coupon only available while stock lasts
Valid for stay with more than 2 nights at Shinagawa Prince Hotel between September 2017 ~ March 2018。
Valid for both Main Tower and N Tower at Shinagawa Prince Hotel
・ "Fireworks Aquarium by NAKED" held at Shinagawa Prince Hotel only available until 1st November 2017

"DRUM TAO MANGEKYO (万華響)" tickets for the 30 first comers
Step 1: Take pictures of Shinagawa Prince Hotel
Step 2: Post in Facebook or Instagram with hashtag #ShinagawaprinceTAO
Step 3: Wait for direct message from FUN! JAPAN. Mention your preferred date in your reply.
You choose your preferable time from [1] 17:00~ or [2] 20:30~
2 shows per day. Between 16th September ~ 29th October

Receive your ticket at "Club eX" at Shinagawa Prince Hotel on that performance date.
While stock lasts.

[Qualification & disclaimer]
You must be a non-Japanese with at least 20 years old
You can post (entry) as many times as you can, but you can only get one ticket per person.
We only cover the ticket for "DRUM TAO MANGEKYO (万華響) ", the winners have to cover expenses other than that. (the flight ticket etc.)
This ticket is not transferable, nor tradable.