Japanese Motorcycle Grand Prix (Japan Grand Prix) Formula One Japanese GrandPrix (F1 Japan Grand Prix) thorough introduction!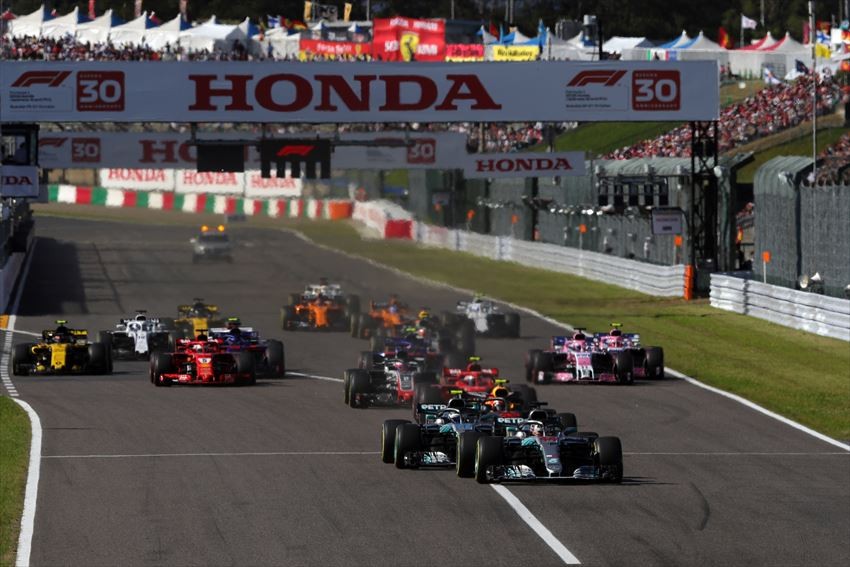 F1 Japanese Grand Prix held in October is the greatest car race to be held in Japan. Twenty top drivers from around the world will compete in cars representing the pinnacle of automotive engine technology.
In 2018, about 165,000 spectators gathered for three days of high-octane excitement. Here's a brief look at the history of the Japanese Grand Prix, where it's hold and more!

  History of Japanese Grand Prix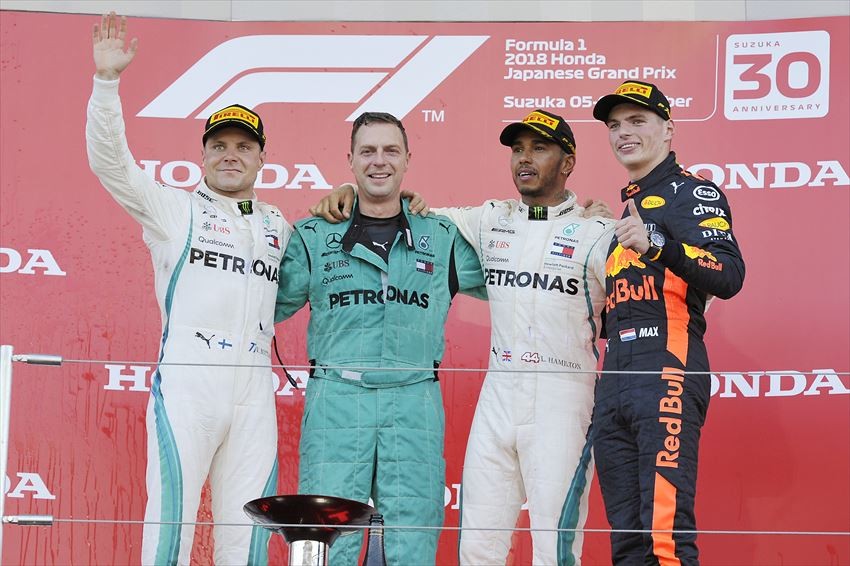 The Japanese Grand Prix was held for the first time in 1987 at the Suzuka Circuit in Mie Prefecture, the same circuit as is used today. The number of F1 fans coming to Japan has increased each year after the success of drivers such as Aryton Senna and Japan's Satoru Nakajima at the start of the 1990s, and other Japanese drivers such as Aguri Suzuki, Takuma Sato and Kamui Kobayashi.
Honda served as the title sponsor in 2018 when the race was won Lewis Hamilton for Mercedes who led from start to finish, all but assuring him of a fifth F1 World Championship title.
Unique features of the Suzuka Circuit, home to the Japanese Grand Prix 
Suzuka Circuit's figure-of-eight layout is one of few such in the world, and features an overpass for the back straight to pass over the front section. There are 18 turns on the full circuit that can be negotiated at speeds varying from low to high and require great driving skill.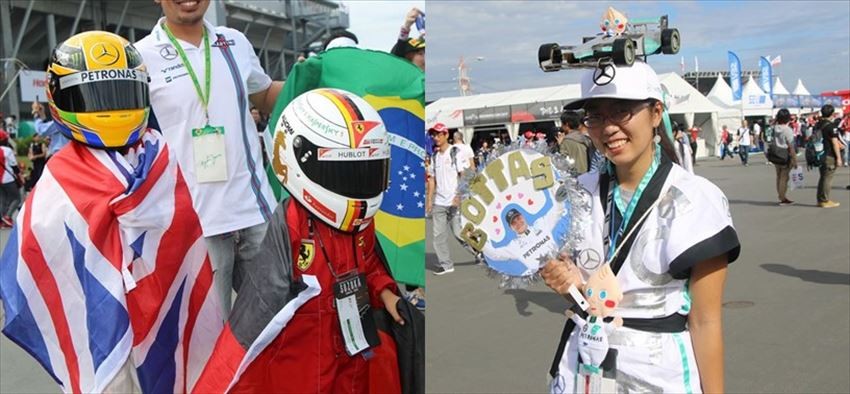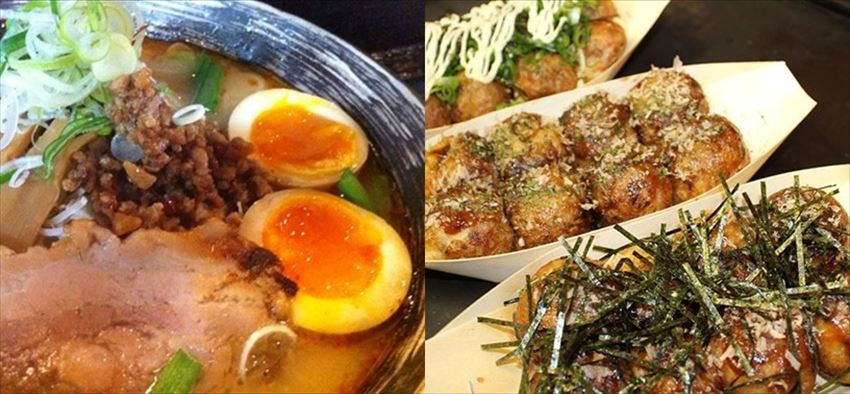 Suzuka Circuit also has some features rarely found at other tracks. For one thing there are many spectators who dress up as cosplayers. As well as the usual supporters' flags and placards, they decorate their hats or dress in the team's colors. A cosplay photo-posting campaign is run through Twitter with many posts attracting a lot of attention. Another feature is food. There are themed zones such as fast food, gourmet meats or desserts, with options ranging from Japanese food such as takoyaki, udon, ramen, and curry to overseas delicacies such as lasagna and kebabs. There's plenty to entertain audiences such as events featuring all the drivers who will race.
How to buy tickets, what to take and how to get there
Tickets
You can purchase online from the official website. The pages are displayed in Japanese, English and Traditional Chinese. When you arrive, you will receive tickets at the reception counter in front of the main gate. There is no commission fee, so there is no need to worry about being short of change on the day.

English: https://online.mobilityland.co.jp/en/SelectCategory.aspx
Traditional Chinese: https://online.mobilityland.co.jp/Cn/SelectCategory.aspx
Ticket prices and recommended viewing area
Ticket prices vary from 3,000 yen (about US$30) for children to more than 78,000 (more than US$700). If you are on a tight budget, the West Area seats cost up to 9,000 yen. S seats are for families, C seats is for those who want to experience the excitement of the the S bends and V2 seats are in the grandstand,  recommended for those who want to enjoy the best overall view.
What to bring
October in Japan is a relatively pleasant climate, but warm clothing is a must because it is quite cold in the morning and evening. It's also advisable to bring rainwear as there are many places in the seating areas that are not under cover. Don't forget your binoculars, and earplugs!
Access
About 20 minutes by direct bus from Shiroko Station on the Kintetsu Nagoya Line: fare about 400 yen one way (Mie Kotsu).
Kintetsu Suzuka Line Hiratacho Station and Ise Railway Suzuka Circuit Inao Station are also nearby, but Hirata Station is approximately 15 minutes by taxi with no bus service, and it takes approximately 30 minutes on foot from Suzuka Circuit Inao Station.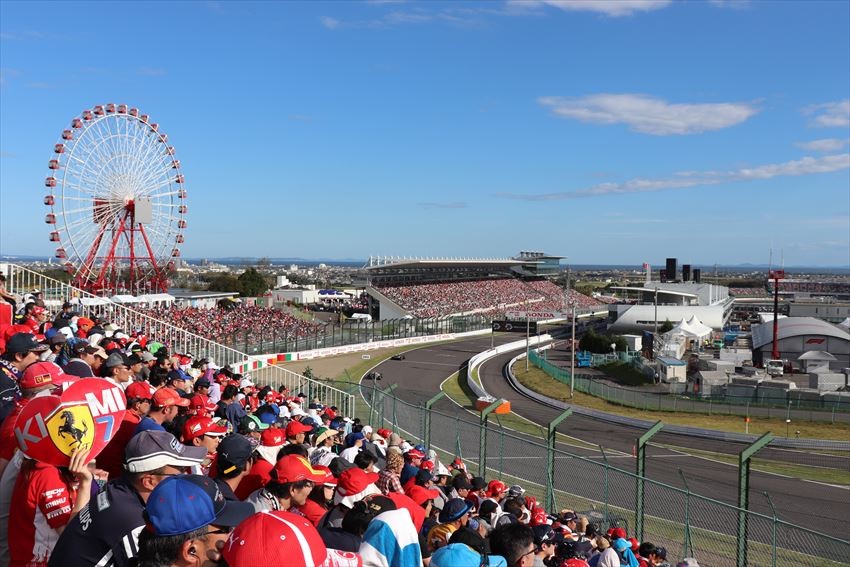 [Survey] Traveling to Japan