Bicycles getting sucked into the ground?! Let's explore the "Hi-Tech" bicycle parking lot!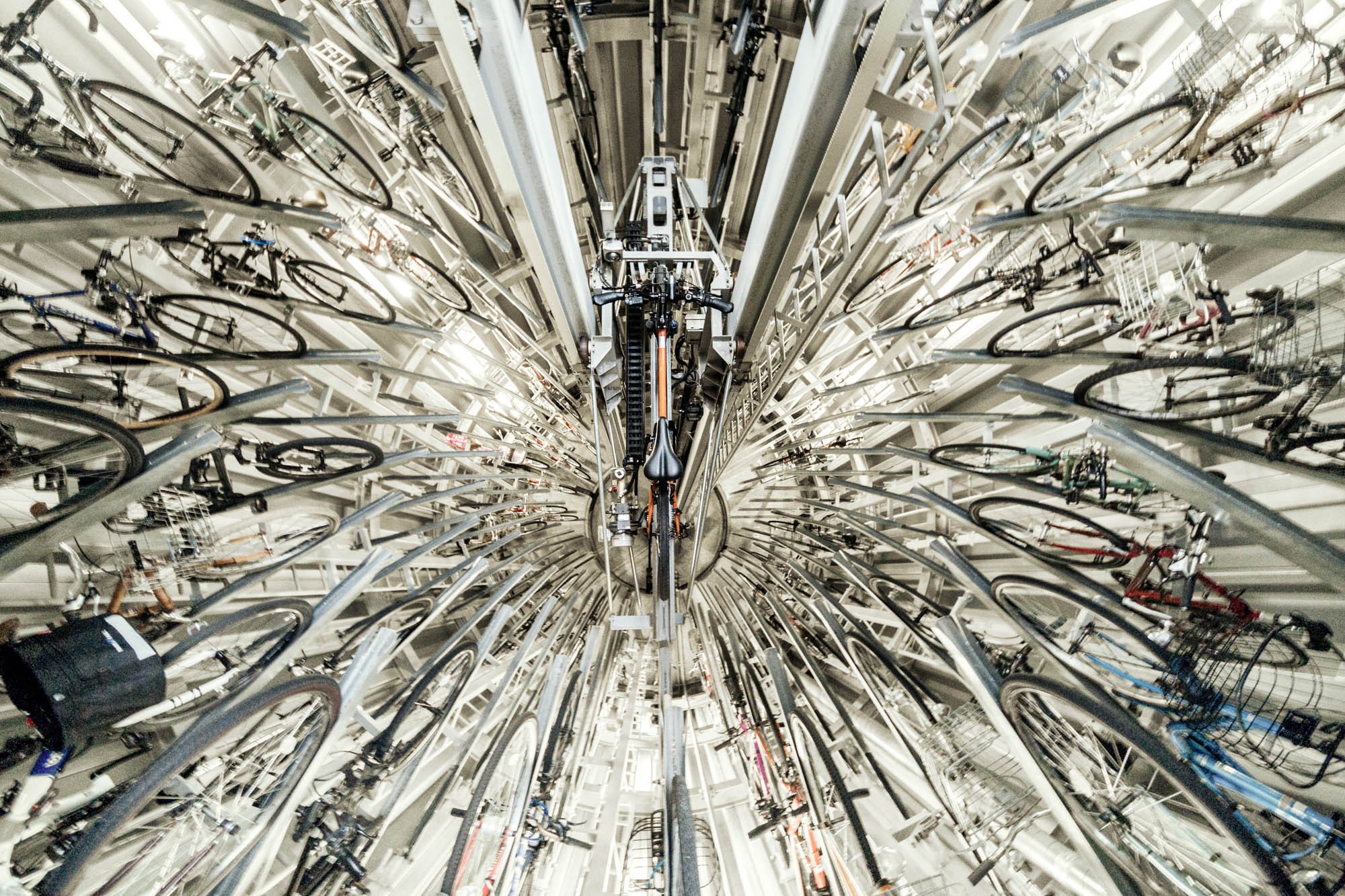 It is always difficult to secure sufficient bicycle parking lots in the vicinity of major stations in highly populated metropolitan cities such as Tokyo and Osaka. "The parking lot is full…" is a frequent encounter by many and illegally parked bicycles have become a problem. What we are going to share with you is a hi-tech parking lot which is designed to solve this problem. "ECO Cycle" is the official name of the automated bicycle parking lot developed by GIKEN LTD. Let's explore this amazing parking system!

Hi-Tech! Point 1: Bicycle is "sucked in" and transported while rotating down to the underground!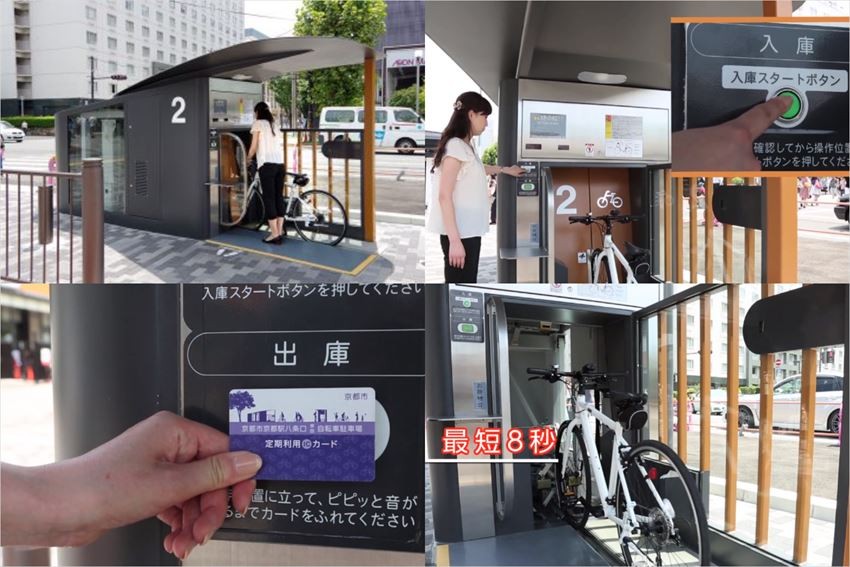 The automated bicycle parking lot "ECO Cycle" is developed based on the concept of "Culture on the ground, function under the ground". When the user places the bicycle at the loading/unloading booth on ground, the bicycle is then sent down while rotating to the underground lot to be stored, just like being sucked into ground. Even if there is no space to park on the ground, there is a huge storage underneath. How the bicycle is transported to the designated space underground while rotating is absolutely awe-inspiring.

Hi-Tech! Point 2: The retrieval process is fast! Shortest 8 seconds and average 13 seconds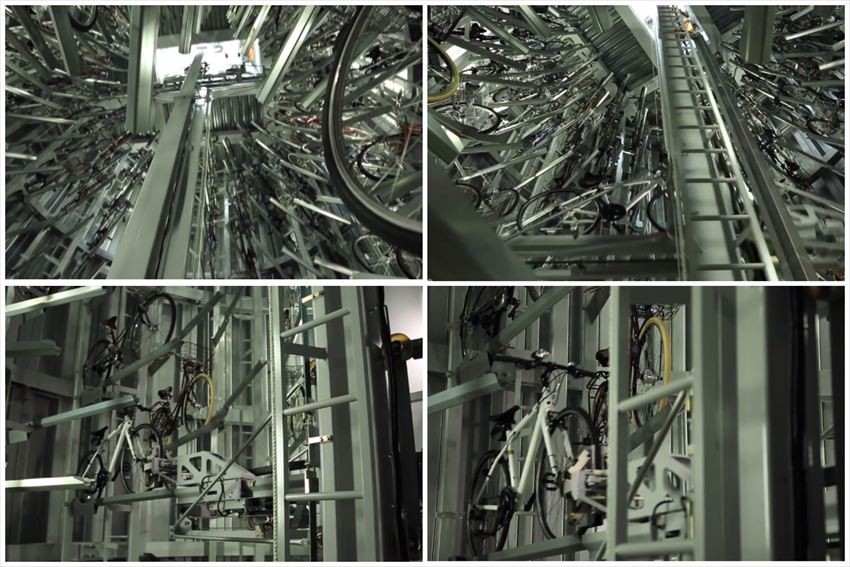 When you retrieve your bicycle from a normal bicycle parking lot, there are many things to do: first you need to look for it. Sometimes it is obstructed by the neighboring bicycles or you accidentally knock the other bicycles over. Various incidents can happen. However, when using ECO Cycle there is no need to worry. Once you scan your card at the reader, the machine will detect your information and at a very high speed, on average thirteen seconds, and sometimes as low as eight seconds, transport your bicycle from underground to in front of you.

Hi-Tech! Point 3: 240 bicycles can be stored in a space size of a household vehicle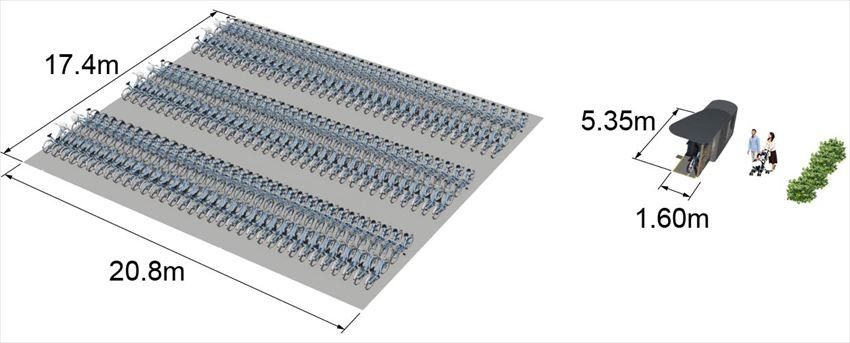 At ECO Cycle, a space size of a household vehicle can be used to store 204 bicycles deep underground. In stark comparison, to park 204 bicycles on ground, it requires a land area of about 17.4m×20.8m. Currently this automated parking lot has been set up in areas such as Roppongi Station, Shinagawa Station and Kyoto Station where there is no space for parking.

Hi-Tech! Point 4: The storage and retrieval process is simple, safe and secure!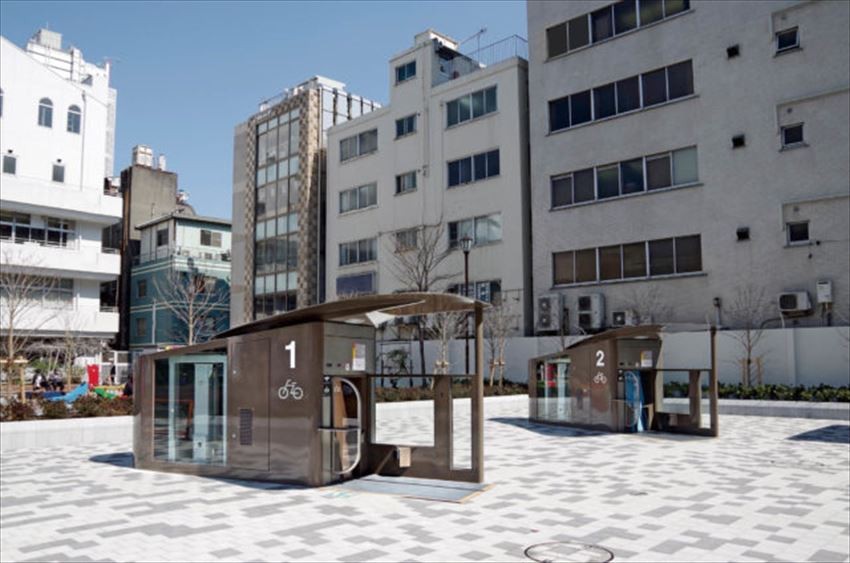 The last noteworthy point is that it is easy to use for storage and retrieval, regardless of age and gender. Simply place your bicycle at the designated slot and the IC tag on the front wheel will be read by the machine. Press the start button and it will be stored. When retrieving your bicycle, you only need to scan your IC card. The door opens and here's your bicycle, ready to pick up.
Furthermore, the safety measures are thoroughly implemented. When storing your bicycle at the booth, the door is opened only to a width of the tire; this means it isn't possible for someone to accidentally intrude into the underground lot nor drop something into it. In addition, there is a guide rail in front of the door to ensure correct setting. When the bicycle is not slotted properly or is locked, it gives an alert announcement for your attention
"ECO Cycle" is an automated bicycle parking lot of the future.
Watch the video and experience the simply amazing advanced technology !
English version:https://vimeo.com/175506712

GIKEN LTD.
English version:https://www.giken.com/en/
[Survey] Traveling to Japan