New Detective Conan Movie Out in Theaters! Discover All the Latest Goods at Anime Japan!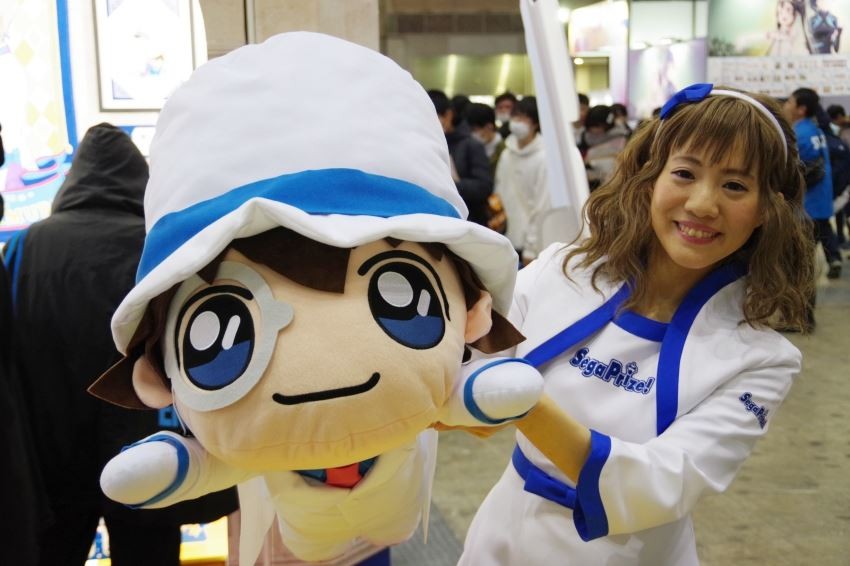 The anime "Detective Conan" has become popular all around the world! In Japan, Detective Conan's 23rd movie titled "Detective Conan: The Fist of Blue Sapphire" began showing in theaters since April and is already a huge hit. With the premiere of the movie, many goods like plushies, figures, watches, and more have been released along with the film. At the event "Anime Japan" we found many of these hot new Detective Conan goods and we're here to present them to you!
Plush Toys of Detective Conan and Phantom Thief Kid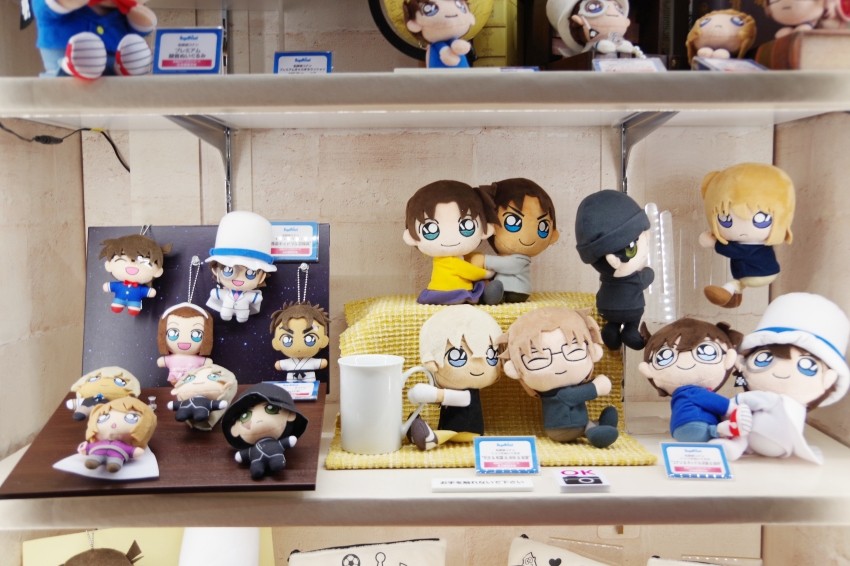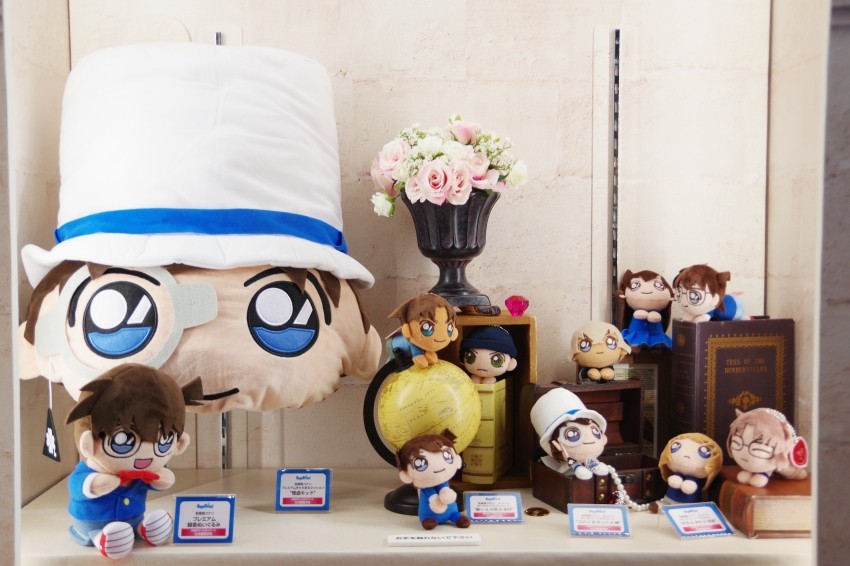 There was a large assortment of plush toys featuring many characters from the movie! At the back was a giant plushie that's part of the "Jumbo Lounging Plush" series (priced at 9720 yen). Phantom Thief Kid plays a huge role in the new movie and now he also joins the line of the Jumbo Plushies.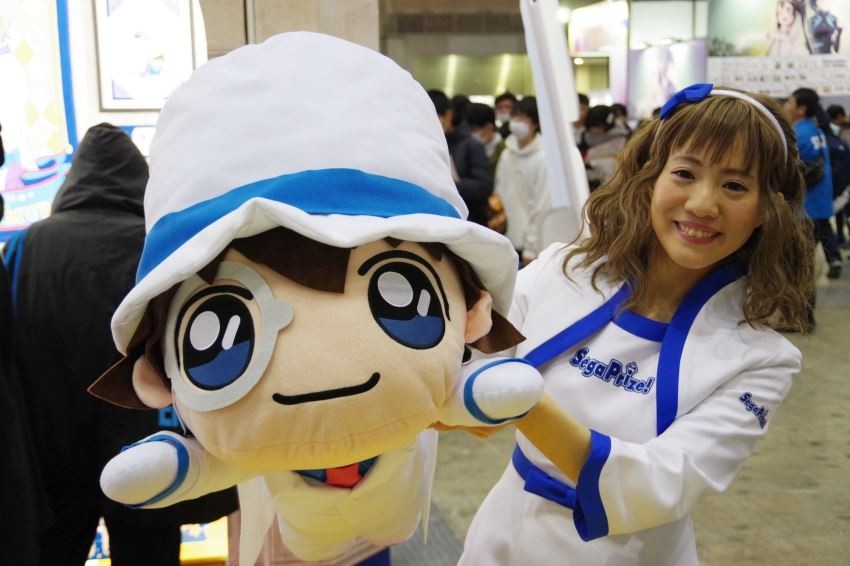 Around 70cm in length, this big phantom is definitely huggable. This series is so popular that the Phantom Thief Kid plush has already sold out... Let's patiently wait for that re-release! 
Toy Figures of Detective Conan and Phantom Thief Kid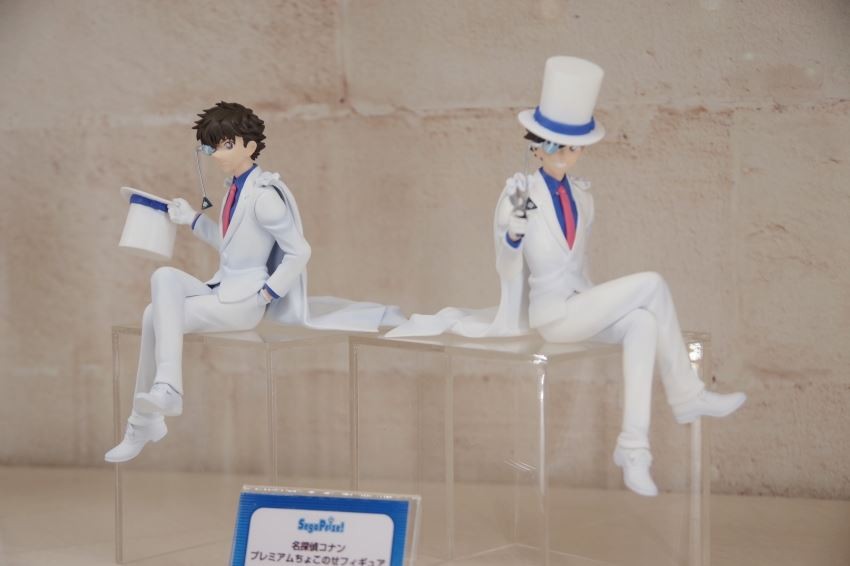 The characters have been brought into reality in figure form! The "Premium Sitting Figure: Phantom Thief Kid" was just released back in May. Put this figure right on your desk and you'll have your little buddy the Phantom Kid always with you! There are two variations of the sitting figure in total.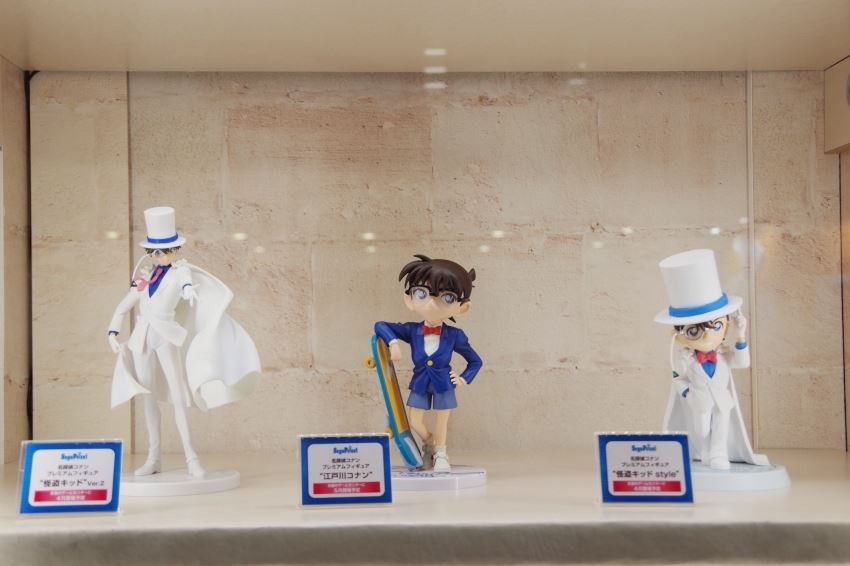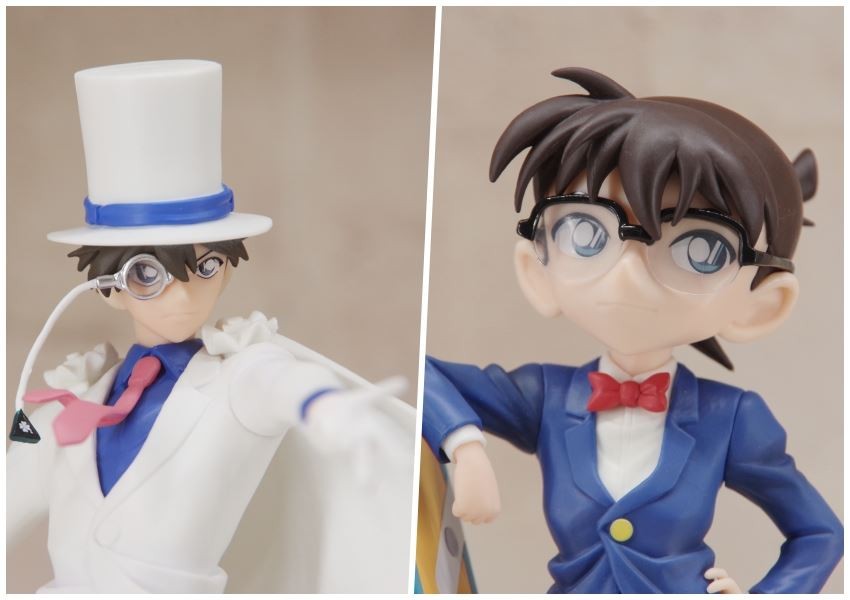 These premium figures have very carefully sculpted faces... So elaborate and detailed that I can just stare at them all day long.

Don't Forget Goods of Detective Conan Himself! Soccer Balls, Watches, and More!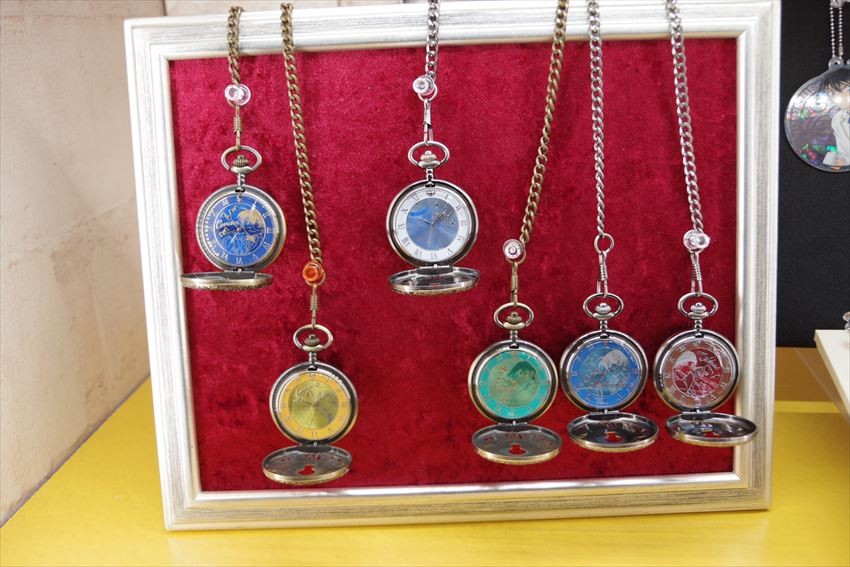 Conan's signature item that he uses to make Kogoro Mouri fall asleep is the "Watch Type Anesthesia Gun!" And because of that, there have been several great looking watches released.   The "Detective Conan Premium Pocket Watches 2019" has 6 different designs. The watches have designs of characters like Makoto Kyogoku who is featured in the movie, along with Phantom Thief Kid, Conan, Shinichi, Tooru Amuro, and Shuichi Akai.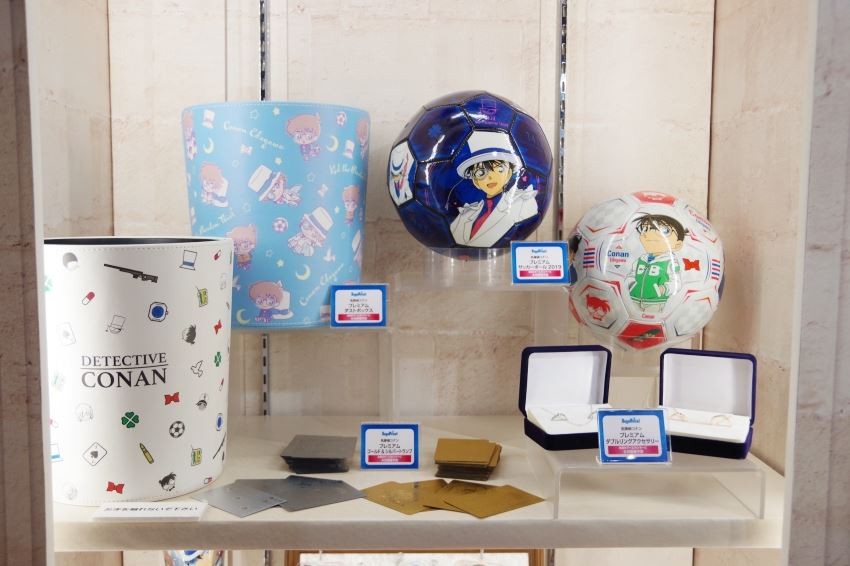 Conan's specialty is soccer! Among the goods were some soccer balls with Conan designs. The "Detective Conan Premium Soccer Ball 2019" has two types, a Conan design and Phantom Thief Kid design.  
Did you see any goods you really want? If you're a fan then surely you want to collect them all!
In Malaysia, Detective Conan: The Fist of Blue Sapphire is slated to open from July 4th! Please look forward to it!
©Gosho Aoyama/Shogakukan・Yomiuri Telecasting Corporation・TMS 1996

[Survey] Traveling to Japan