Kawasaki has updated the Ninja H2 SX Sports Touring series, including the top model Ninja H2 SX SE +
The "Ninja" model family is a series which has been produced by major Japanese motorcycle manufacturer, Kawasaki Heavy Industries for many years. Since its launch in 1984, there have been many model changes and updates for this bike which has achieved worldwide popularity. New models, the Ninja H2 SX, Ninja H2 SX SE and Ninja H2 SX SE + were released on 1st February 2019. Here will will run through the main features and appeal of these Sports Touring versions.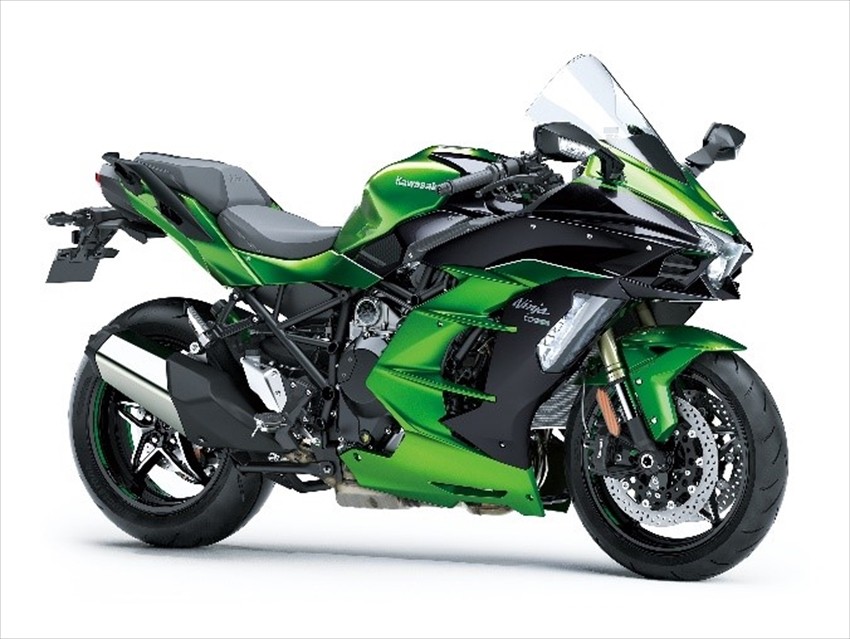 Ninja H2 SX
The model is equipped with a "balanced supercharged engine" that develops 200 horsepower, but can be tuned to the low-to-medium range for either more fuel-efficient everyday driving or to focus on sheer performance that redefines the concept of of sports touring. The supercharger, developed in-house is so efficient at controlling heat gain that there is no need for an intercooler, keeping the engine compact and saving weight. The dedicated trellis frame is also compatible with a pillion passenger seat and pannier cases can be attached.
The onboard technology includes "Electronic Cruise Control" which can keep the bike at a chosen speed (engine speed) by only pushing on a button, and reduces stress on the right hand from constantly applying the throttle over long distances. There is also the Kawasaki Cornering Management Function, which monitors engine and chassis parameters through corners to allow a smooth transition from acceleration to braking and accelerating again. LEDs are used for all lighting from headlights to number plate lights.
Name: Ninja H2 SX
Model: 2BL-ZXT02A
Manufacturer's retail price: 1,998,000 yen
Color: Metallic Carbon Gray × Metallic Matte Carbon Gray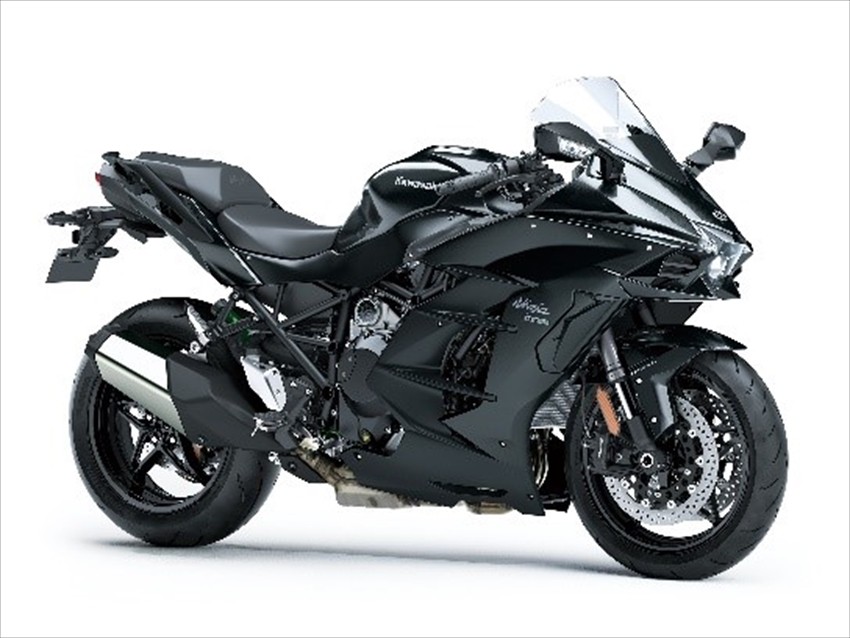 Ninja H2 SX SE
This is a model that combines the powerful acceleration of a supercharged engine with ease of handling. In addition to standard features on the Ninja H2 SX, it is equipped with full-color thin-film transistor LCD instrumentation panel that can display information graphically and LED cornering lights on the fairing that are activated by the lean angle. The body is coated with highly durable paint that self-repairs some small scratches.
Name: Ninja H2 SX SE
Model: 2BL-ZXT02A
Manufacturer retail price: 2,397,600 yen
Color: Emerald Blazed Green x Metallic Diablo Black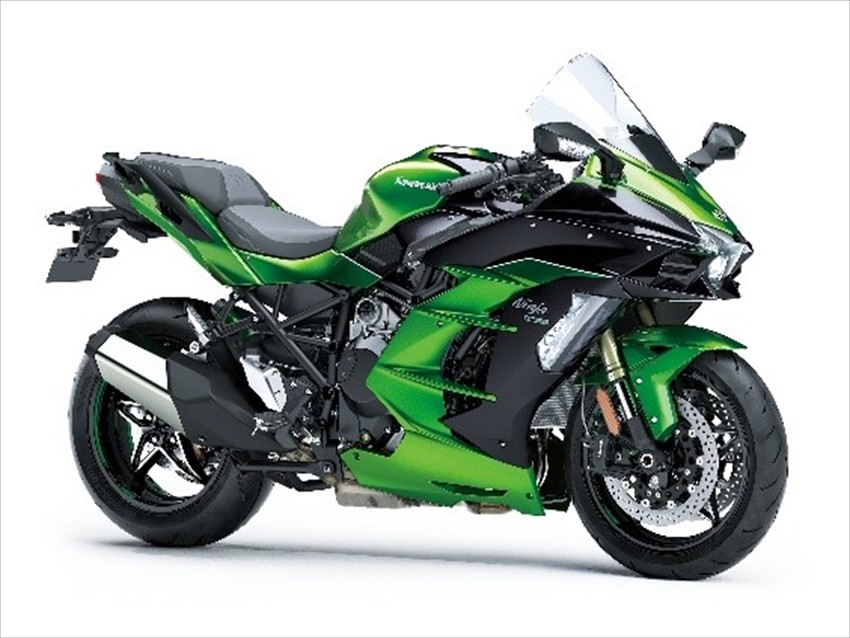 Ninja H2 SX SE+
The Kawasaki Electronic Control Suspension allows for real-time adjustment of damping based on road conditions after selection of the Ride Mode. There are also choose three settings to take into account rear payload weight. The front brakes are fitted with Brembo's top-of-the-line Stylema calipers that are lighter and cool more quickly.  The rider can change the instrument display settings via a smartphone with a dedicated application. There is also a launch control function to prevent wheel-spin and reduce front-wheel lift from a standing start for use on closed courses only.
Name: Ninja H2 SX SE +
Model: 2BL-ZXT02A
Manufacturer retail price: 2,775,600 yen
Color: Metallic Graphite Gray x  Metallic Diablo Black x Emerald Blazed Green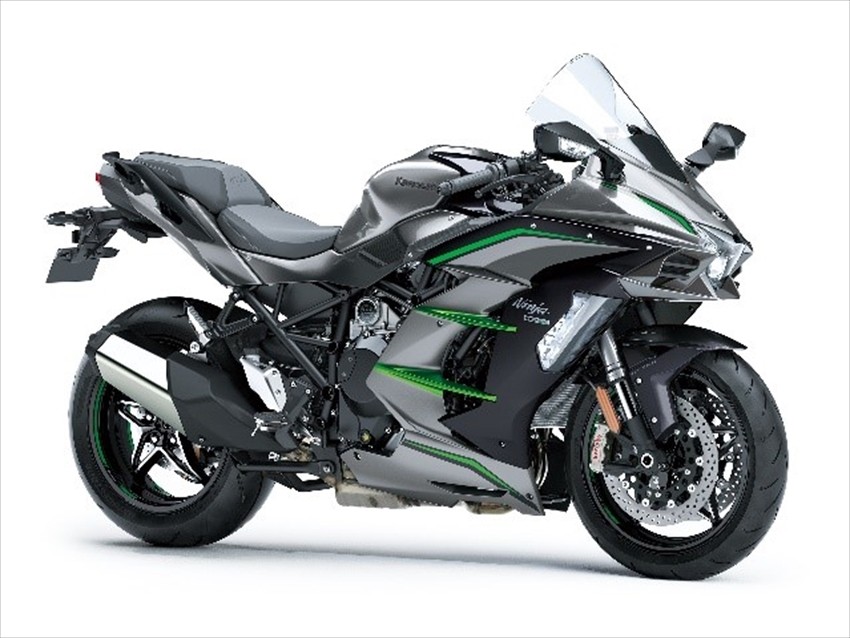 ※Insurance , tax and registration expenses are not included in the above-mentioned prices.
[Survey] Traveling to Japan