Introduction of popular models in the Kawasaki Ninja range; "Ninja H2", "Ninja H2 CARBON" and "Ninja H2R"
The "Ninja" model family is manufactured and sold by major Japanese motorcycle manufacturer, Kawasaki Heavy Industries. It is popular worldwide, and ever since its launch in 1984, KHI has applied its accumulated technology and knowhow in an evolution of the NINJA series with every remodelling. Among the three dozen or models, today we will introduce the Ninja H2 and Ninja H2 CARBON, which are considered the flagship models, and the Ninja H2R, which is only made to order and cannot be ridden on public roads.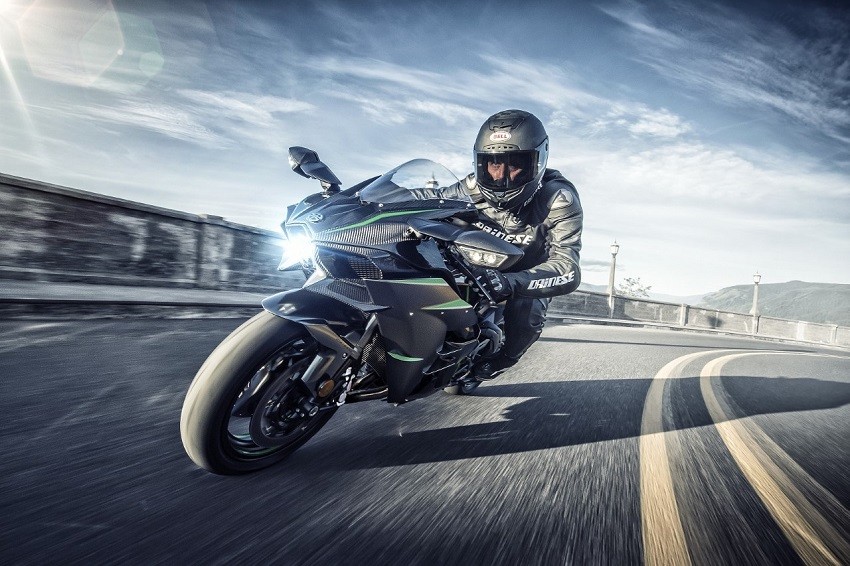 Ninja H2 and Ninja H2 CARBON: "Remarkable acceleration"

The key feature of the flagship Ninja H2 and Ninja H2 CARBON models which were released in August 2018 is that the bikes have a 998cc, 4-stroke supercharged engine fitted with centrifugal-type supercharger developed in-house specially to match the engine. It is characterized by its effortless accelerating power and excellent fuel efficiency. In addition, the front brake is the latest and highest grade model of "Stylema" calipers, made by Italian manufacturer, Brembo, and has achieves significant size and weight reduction.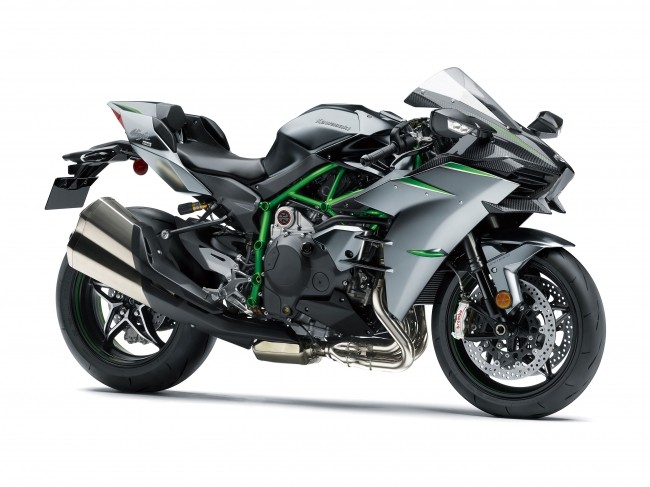 Smartphone connectivity

The next feature which attract attention is the smartphone connectivity. The bike is equipped with Bluetooth and by using the dedicated application, "RIDEOLOGY THE APP", you can check the vehicle information and travel routes as well as display calls and emails on the LCD screen of the instrument panel.

"Self-repairing paint"

The bike features a proprietary special top coat of paint for the non-carbon parts that absorb impact and self-repairs some scratches to preserve the glossy finish. LEDs are used for all number plate light, headlights, taillights, and direction indicator blinkers, etc.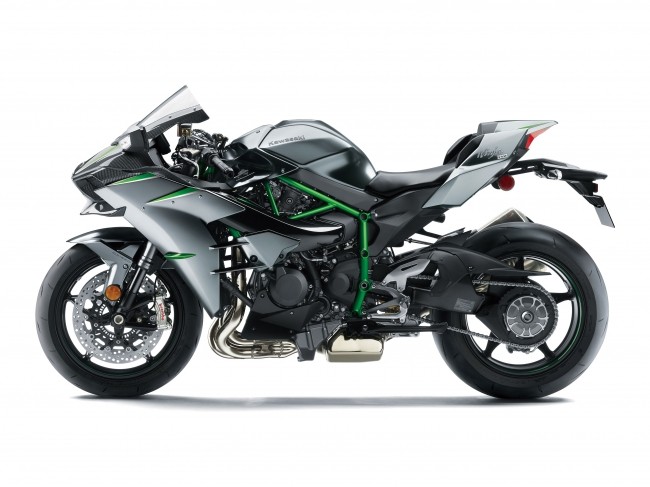 The Ninja H2R: not street-legal!

The Ninja H2R is a closed-course model developed without having to take into account the restrictions of regulations for use on public roads, and is specially developed for races. This made-to-order bike is the dream model of Ninja fans, and sadly, for most, it will remain a dream because the order period has already closed!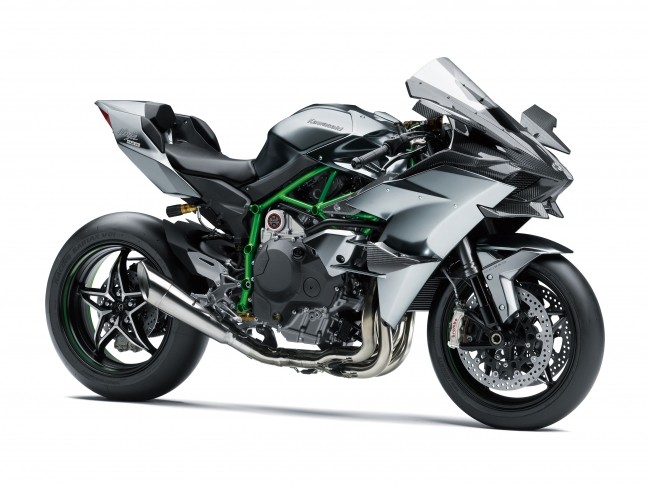 Ninja H2R: Built by craftsmen

Most vehicles, including two-wheelers, are assembled on a production line, but this model is built unit by unit, by the same skilled worker or a small group of skilled workers from start to finish. The aerodynamic styling embodies Kawasaki's craftsmanship, which emphasizes functional beauty, and uses the industry's first mirror-coated paint on the tank, fairing and seat that creates a 3D effect in the shade and brilliant silver gleam in sunlight.

Aerospace technology

This model develops over 300 horsepower, which provides an estimated maximum speed of 336kph! In order to prevent the front wheel from lifting off due to the ultra-high-speed, it is fitted with carbon-fiber "vortex down control" winglets developed by KHI's aerospace division to increase downforce.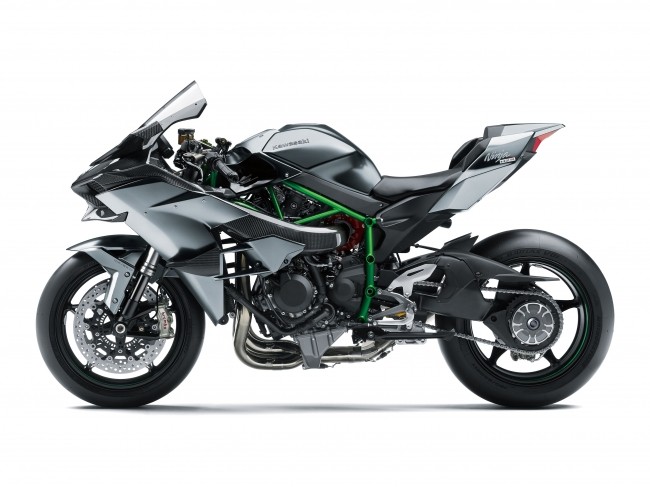 Ninja H2R engine: Back to the drawing board 

The liquid-cooled, in-line four engine was designed from scratch for the H2R. The combustion chamber features a flat piston crown using KHI's gas turbine division technology to help prevent detonation. The 998cc engine is relatively compact yet takes acceleration performance to different level with 310 horsepower!

Name: Ninja H2R
Manufacturer' suggested retail price: 5,940,000 yen excluding consumption tax
Color: Mirror Coat Matte Spark Black
※ Made-to-order sales only (order period has closed) 
"Kawasaki World", the company museum in Hyogo Prefecture, exhibits various generations of bike including the Ninja series. Do visit if you have the opportunity! 

Kawasaki World
Address: 650-0042, 2-2, Hatoba-cho, Chuo-ku, Kobe-shi, Hyogo Prefecture (in Kobe Maritime Museum)
Admission Fee: 600 yen
Opening hours: 10:00 to 17:00 (last admission 16:30)
Closed: Every Monday (If Monday is a public holiday, will be closed on Tuesday)


New Year (29th December-3rd January)
[Survey] Traveling to Japan