KAMEN Riders or Masked Riders are also using HONDA bikes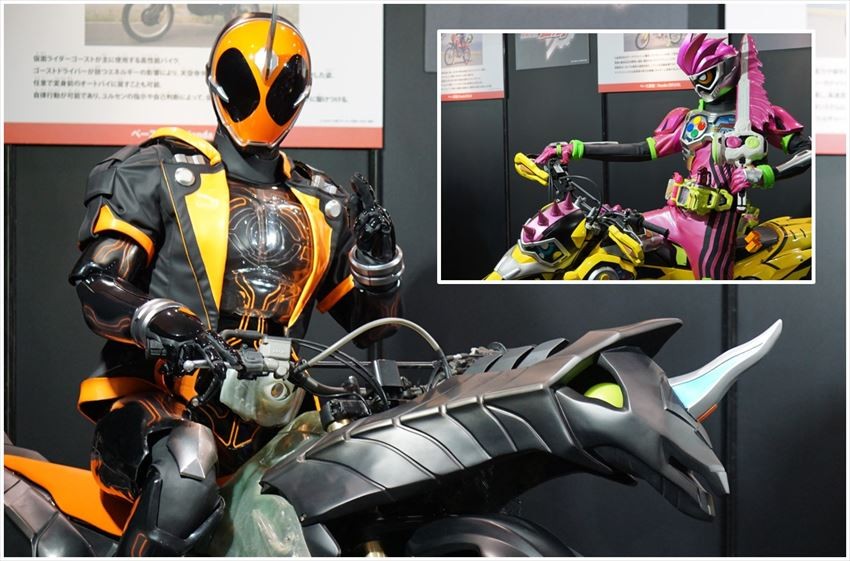 Did you even wonder what make of motorbike Kamen Riders use? Did you know they are actually Hondas? I found out about this at the Tokyo Motorcycle Show 2019, and want to share this interesting stuff with all of you Kamen Rider fans.

The Ghost's Machine Ghostriker is based on a Honda CRF250X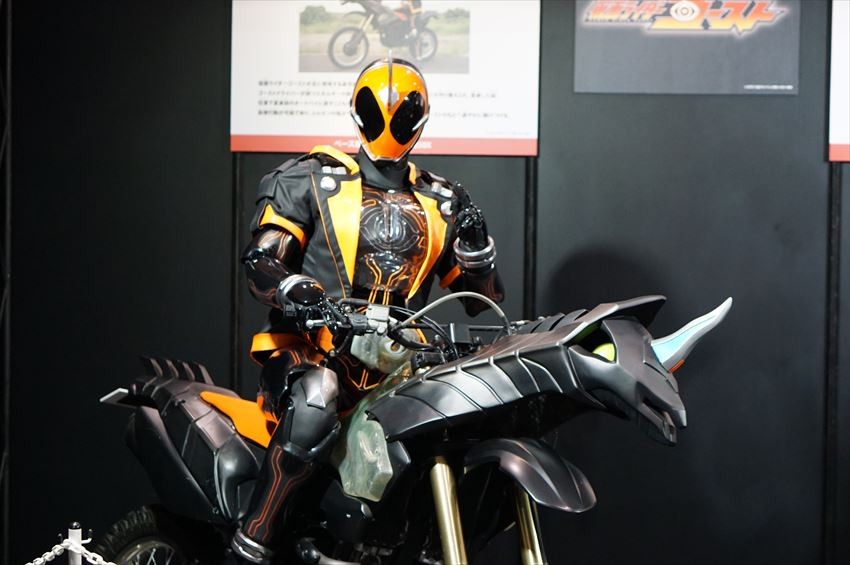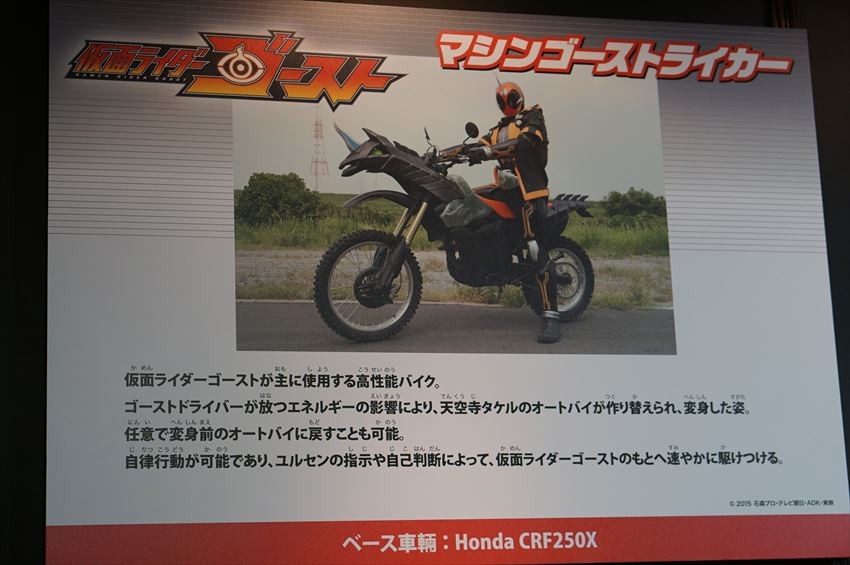 When commanded by the phantasm Yurusen and with its consciousness of a horse, the bike can self-drive to the Ghost's location. (Display at Tokyo Motorcycle Show 2019)
The Lazer Bike Gamer Level 2 is based on a Honda CRF250L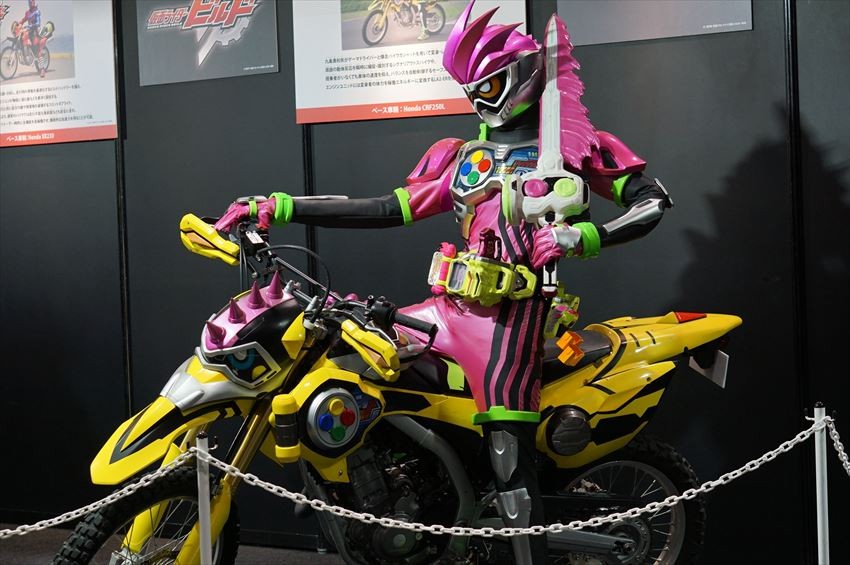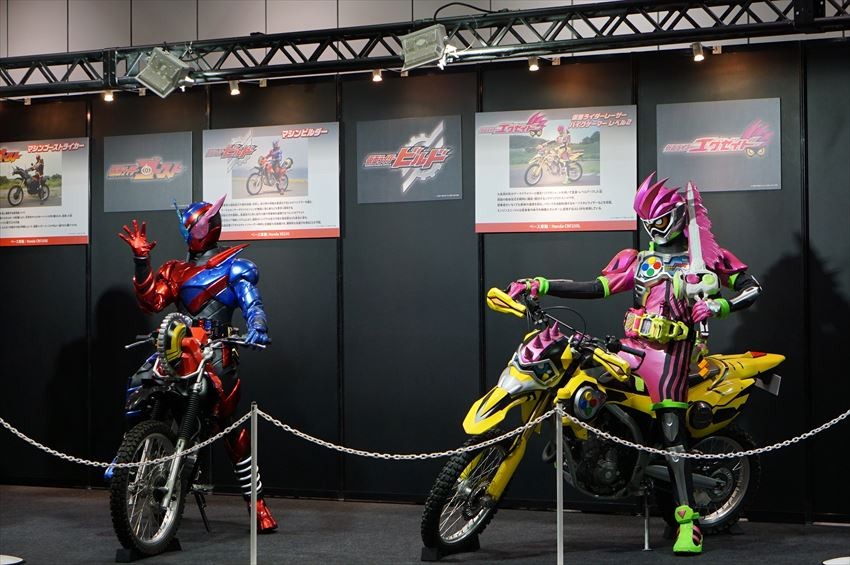 "Even though there are no passengers, the bike is able to stabilize its speed, and is also equipped with an automatic balance-control function" (Display at Tokyo Motorcycle Show 2019)
Kamen Rider Build's Machine Builder is based on the Honda XR230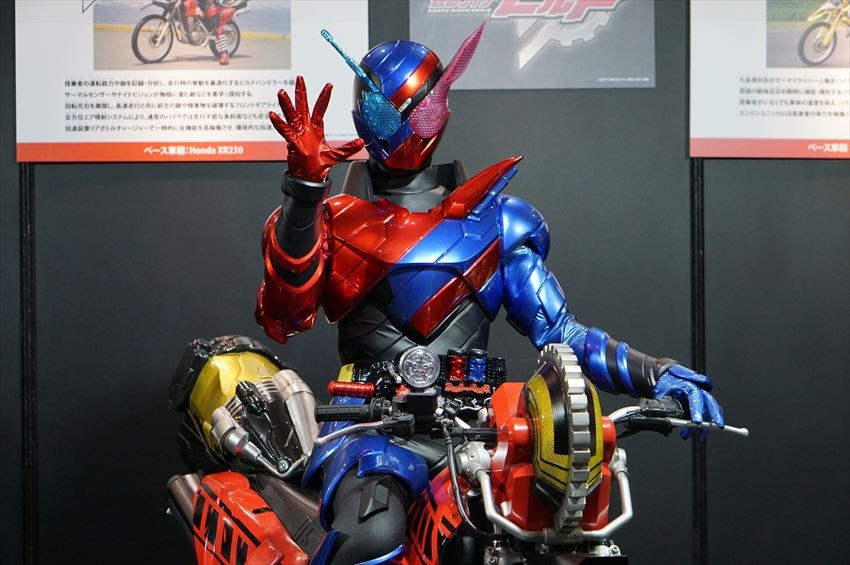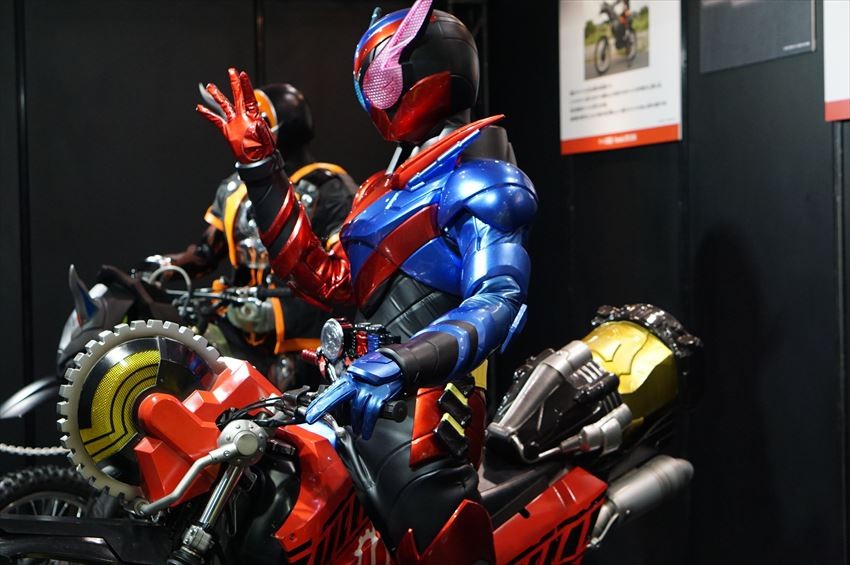 "The omnidirectional air injection system allows the rider to run safely on steep slopes, etc. which an ordinary bike cannot handle."
What do you think of the Rider Machines I introduced above? 
* Please note that bikes with the features described in this article are not for sale. 
Related Article:
・10 Highlights of Tokyo Motorcycle Show 2019 

[Survey] Traveling to Japan