Quick Cook Recipe Series ~ Little spicy cucumber by just rubbing it lightly in plastic bag ~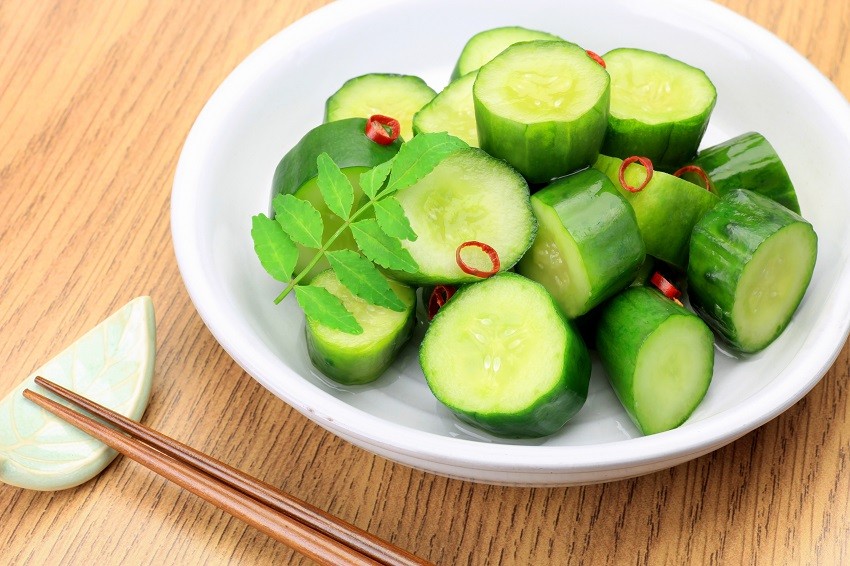 It is such a simple dishes which you just need to put the seasoning and ingredients into a plastic bag and rub it. The longer time you keep in the refrigerator, it becomes spicier.
Ingredients:
2 cucumbers

Appropriate sliced cut chili

1 tablespoon soy sauce

1 tablespoon vinegar

2 teaspoons sesame oil

Pinch of salt and sugar

White sesame (for decoration)

Steps:
Peel off some cucumber skin moderately with a skin peeler. Cut off the cucumber stem. Then, cut the cucumber into easy-to-eat size, and hit it with a stick or other tools.

Put cucumber, sliced cut chili and all seasoning in a plastic bag and rub the mixture gently.

Remove air from the plastic bag, tie it up and keep in the refrigerator for more than 15 minutes.

Extra Tips:
Peel off some of the cucumber skin will improve your mouthfeel.
Video:
[Survey] Traveling to Japan