Currency Exchange, International Remittance, Ticket Reservation, All at Convenience Store
A lot of you might know that you can buy all kinds of foods and drinks from convenience stores, but do you know that you can do currency exchange, international remittance and ticket reservation at convenience stores? Yes, it is absolutely amazing and convenient that you can do these things at convenience stores, since they are everywhere and open 24 hours a day!

Currency Exchange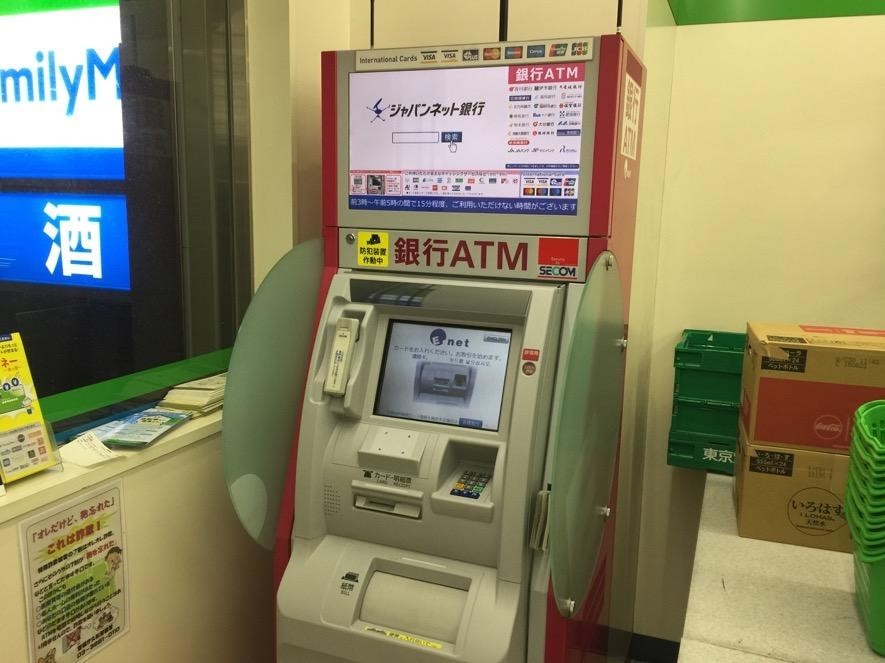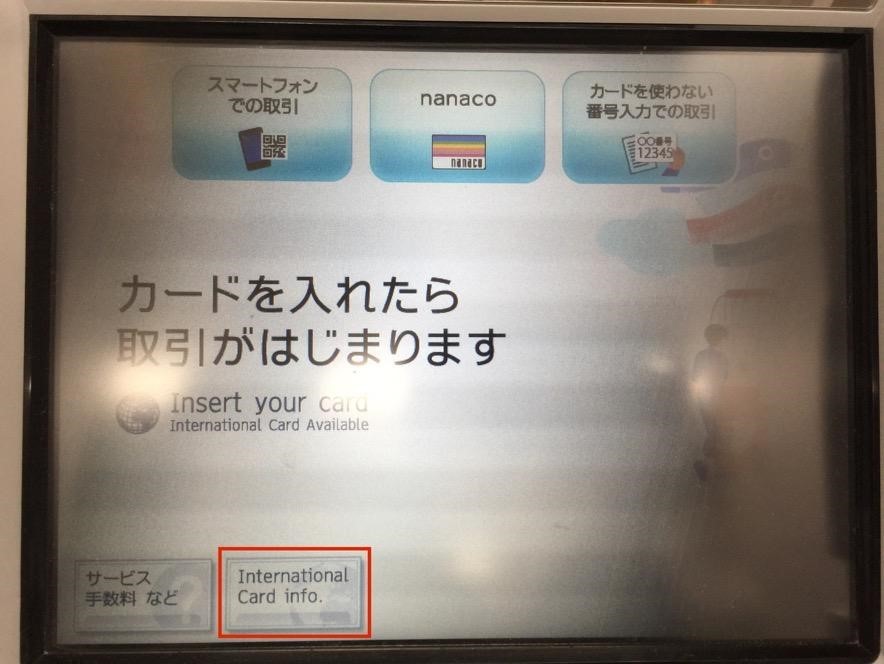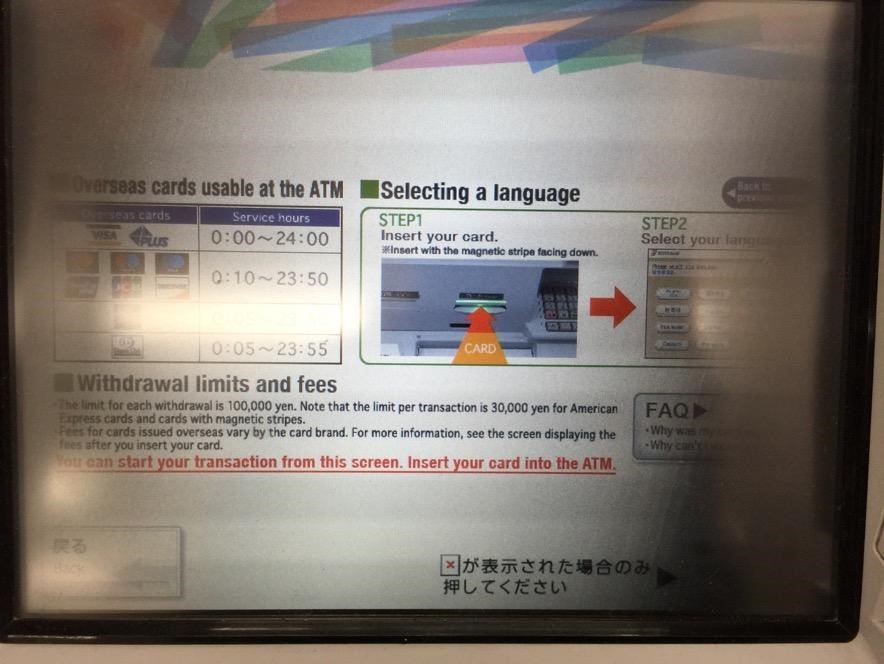 Technically, the currency exchange in convenience stores is not physical. It is a way that you withdraw Japanese yen from your credit card and pay it with your countries' currencies. The currency exchange is really simple. You can just enter a convenience store and find an ATM. Then check the "International Card info." to see whether if your credit card can be used or not. If your credit card is usable, just insert the card, pick a language and enter the amount of money that you want to withdraw. Please note that you might need to activate the international usage of your credit card.
International Remittance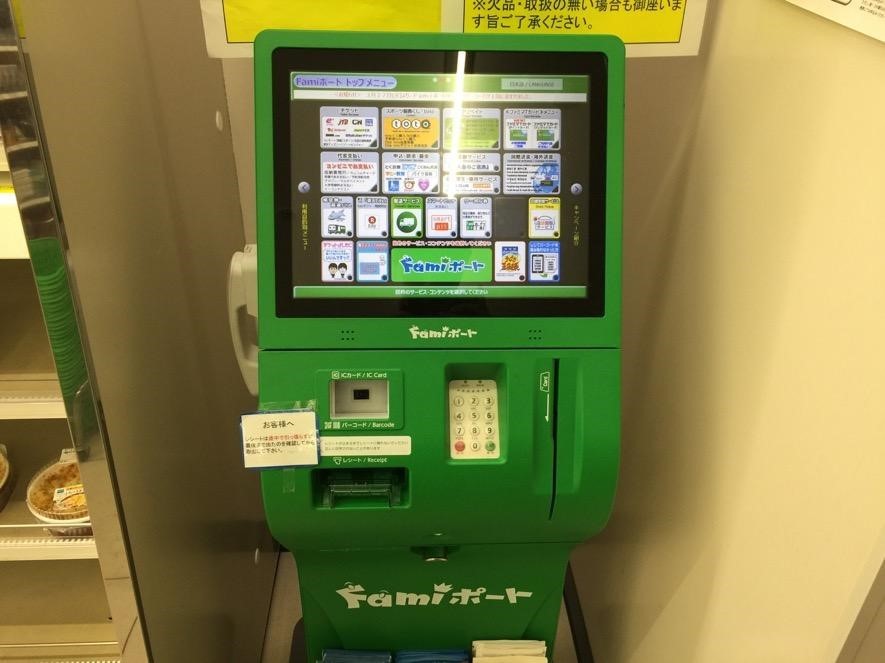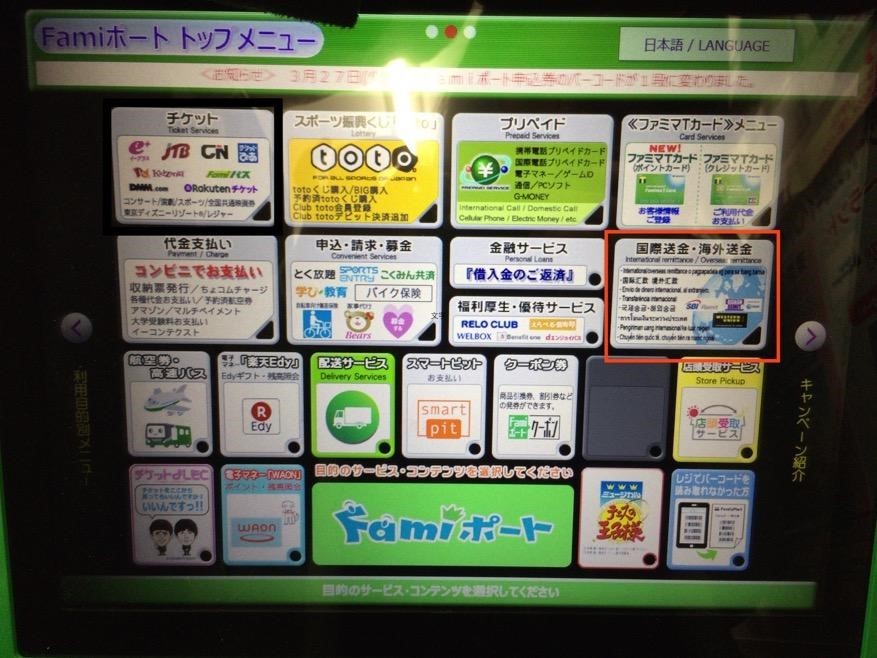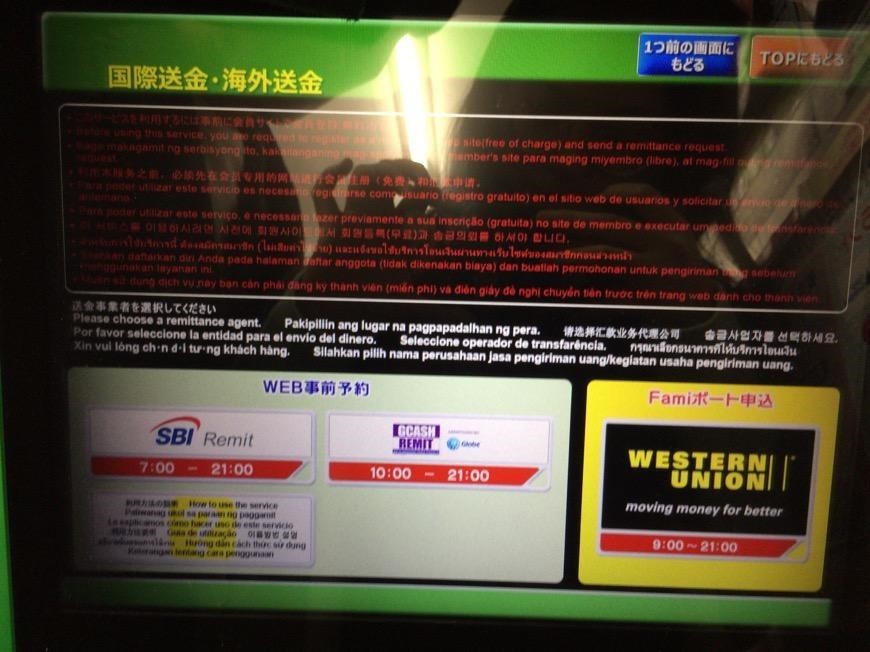 Firstly, you need to find this all-in-one machine in the convenience store. In the picture, that is the machine in Family Mart. In the second picture, you can see that in the red box, there is a button for international remittance and overseas remittance. By using this service, you need to register an account for SBI Remit or GCASH Remit. Registering account is free. After you finish registering the account, you can reserve an international remittance and pay at the convenience store.
Ticket Reservation & Purchase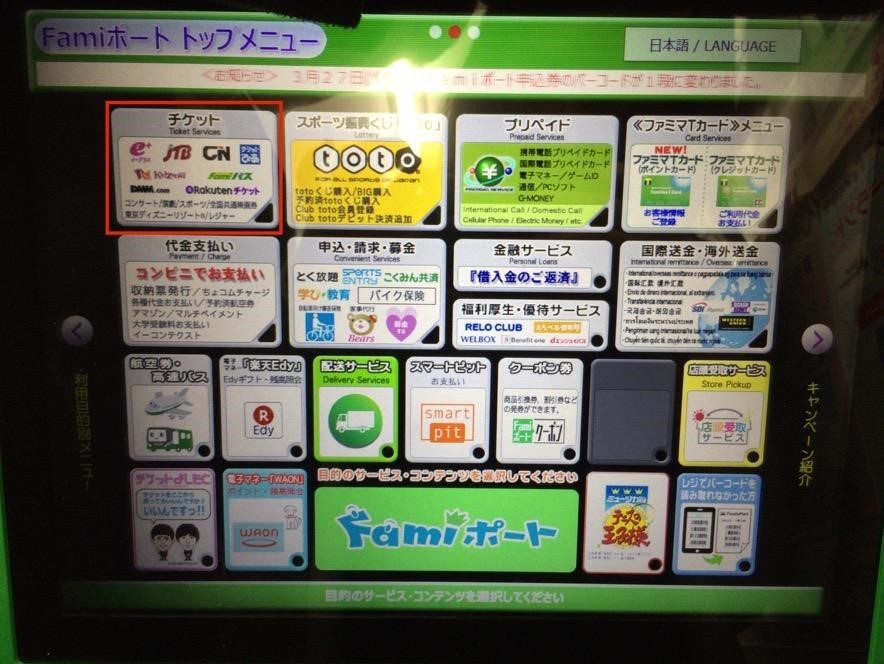 You can also buy tickets for concerts, performances, musicals, movies, sports games, events, amusement parks, transportations, etc. from this all-in-one machine! Firstly, tap "Ticket Services" on the left top of the screen. Then you will move on to the next page and to be able to buy all kinds of tickets.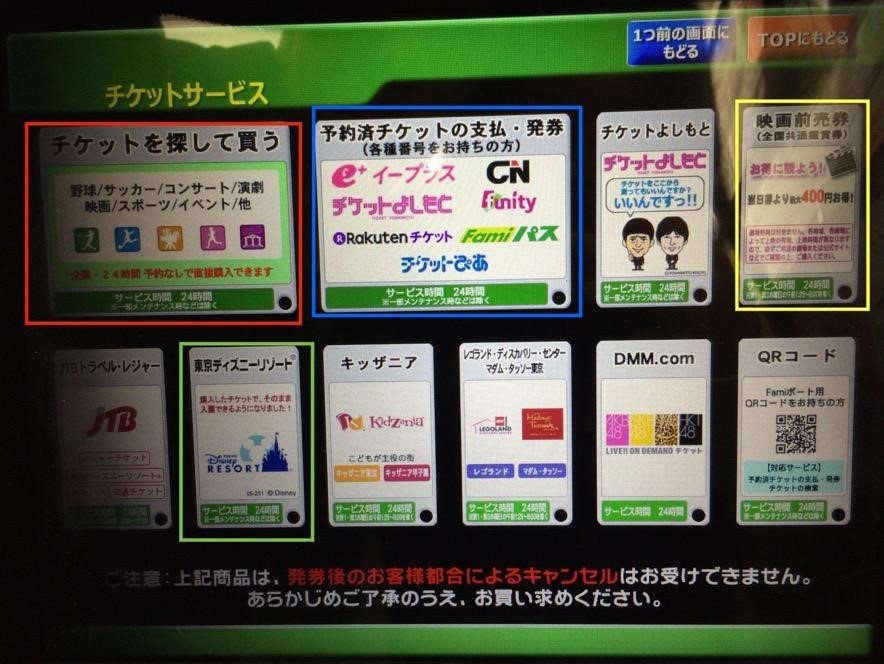 The button in the red box is "Finding tickets"; usually you can find the tickets of the shows that you to watch here. The button in the blue box is "Paying for your online ticket reservation"; so, if you have reserved tickets online, you'll be able to pay at the convenience store and get your tickets. The button in the yellow box is for "movie tickets". The button in the green box is "Disneyland Tickets"; if you are going to Disneyland, you can purchase the ticket at convenience stores before, so you don't need to line up there! These are the buttons that you would commonly use.
[Survey] Traveling to Japan