The 3 most convenient kitchen goods in "The Daiso" 100-yen shop
"The Daiso" 100 yen shop has about 3,300 stores throughout Japan including branches in Tokyo, Osaka and most prefectures. The company has also expanded its business with almost 2,000 stores in 26 countries and regions (as of March 2018).  "The Daiso" is always releasing new seasonal items such as cherry blossom-related goods in spring, beach products during summer, etc and is popular across all age ranges. Today, we are going to highlight the most useful "The Daiso" goods for the kitchen.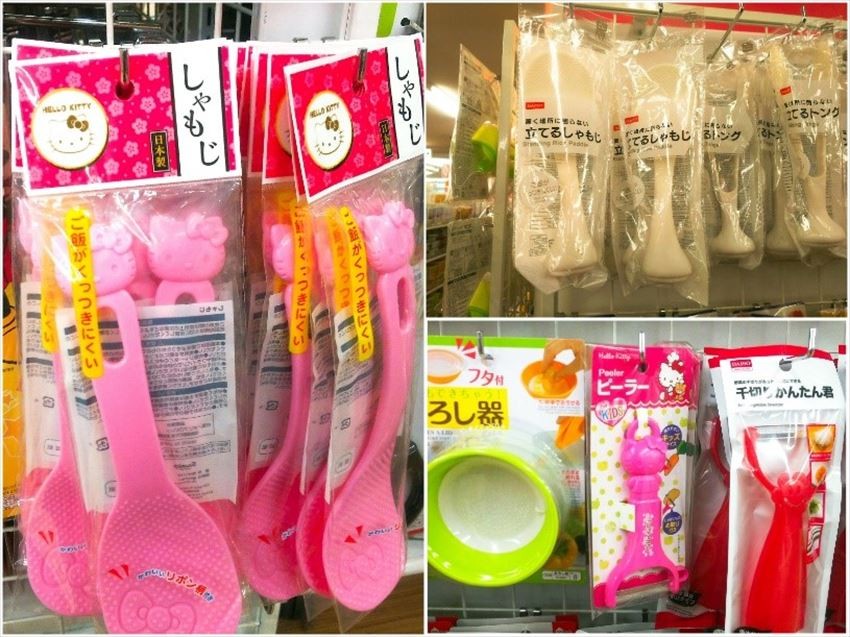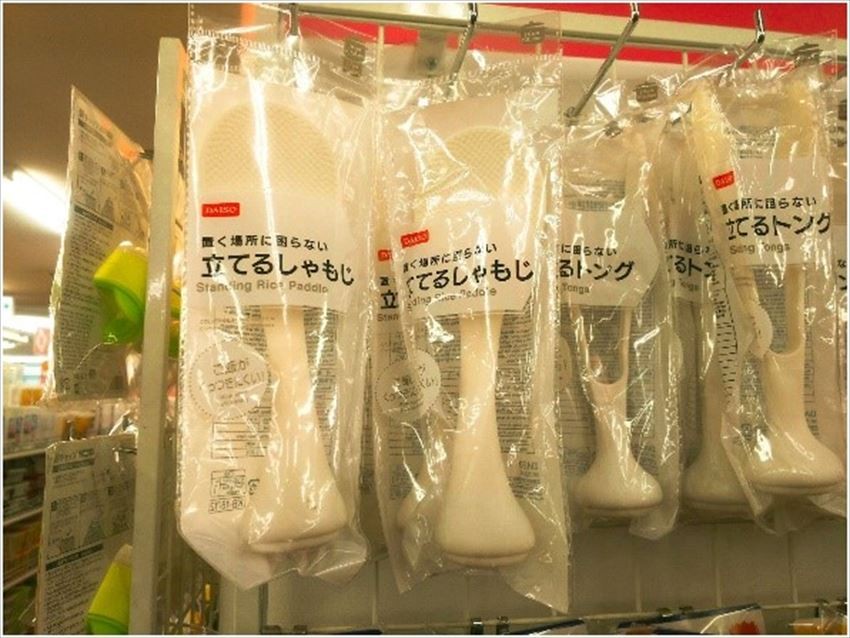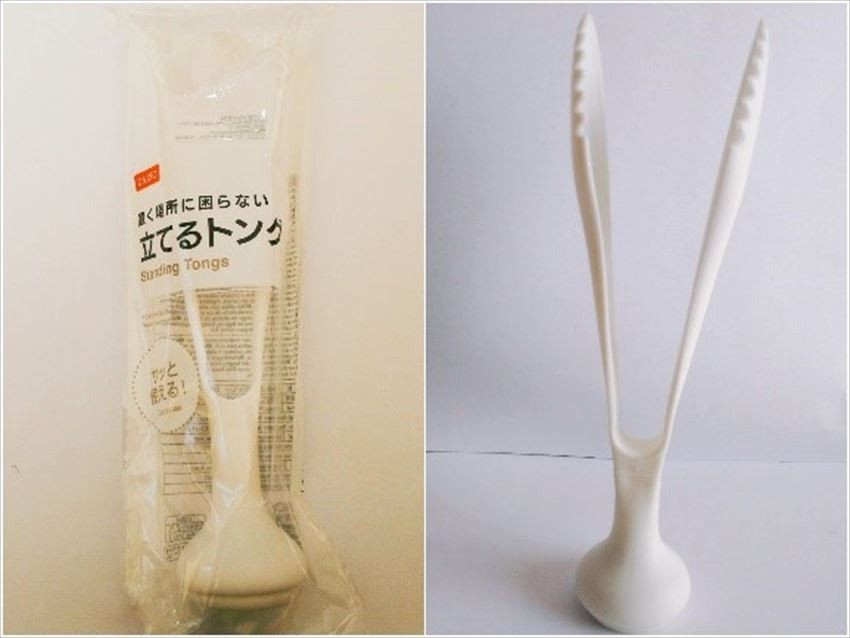 Standing tongs - no need for a hook to hang them up
A set of tongs, such as used when grilling meat or cooking pasta. They are great for picking things up delicately and precisely or taking a whole serving in one go. But have you ever felt irritated when you need to find a place to put them while in the middle of cooking? Since the tips that grip the food need to be kept clean, many people tend to rest them on a small plate. In this case these "Standing Tongs" are recommended for you! You can stand them just beside the frying pan or pot, and they only take up a small amount of space. The weight and the size is perfect for kitchen use.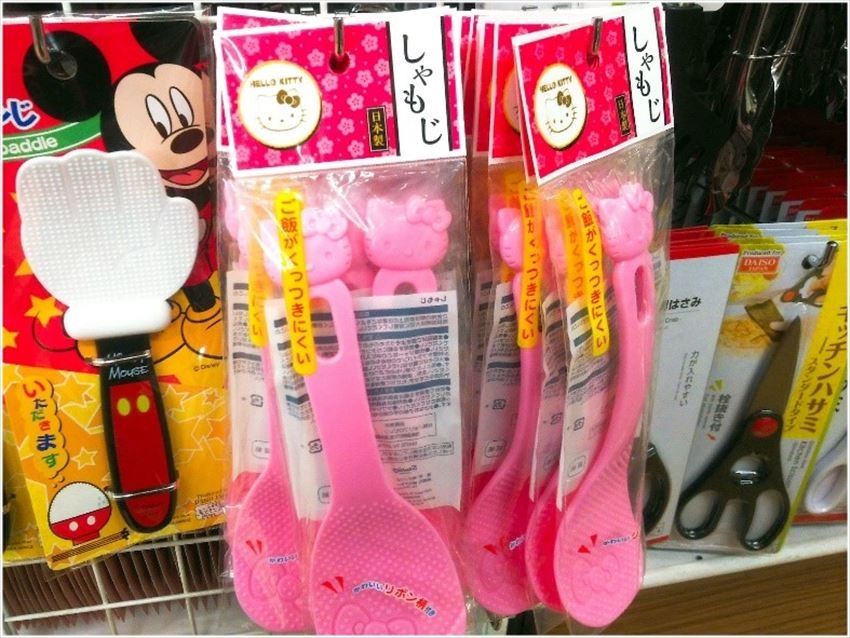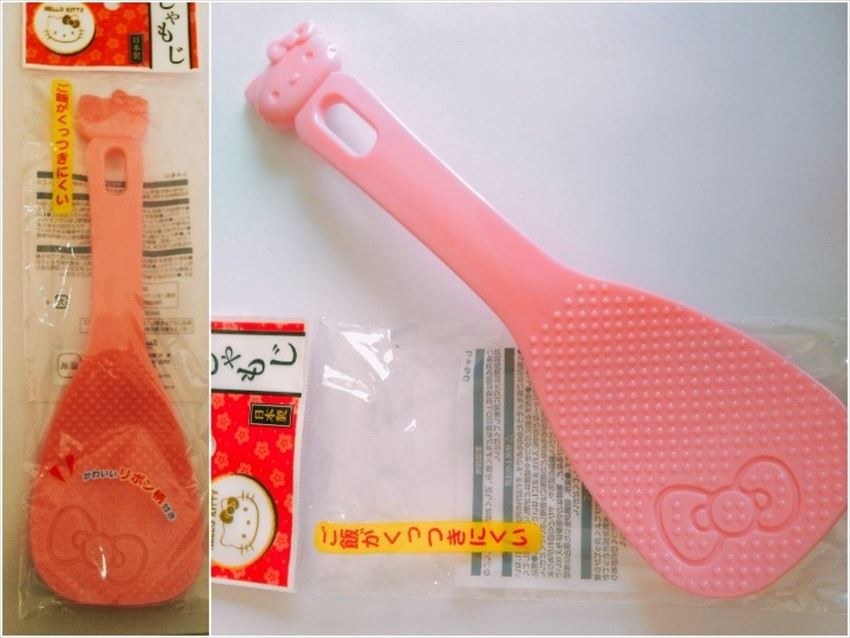 Made in Japan Hello Kitty rice scoop
This rice scoop is a spatula to scoop the cooked rice from a rice cooker or pot. The problem with many such utensils is that the rice sticks to them, making it hard to scoop up and serve the rice. However, you won't have this problem with this item. The surface of paddle has a bumpy surface that prevents the rice to sticking to it. In addition, the upper part of the rice scoop is decorated with the head of Kitty White, while the paddle is decorated with a cute Kitty's ribbon. Since it's a Made in Japan product, light and space saving, you can easily carry them in your suitcase. Strongly recommended as a souvenir gift.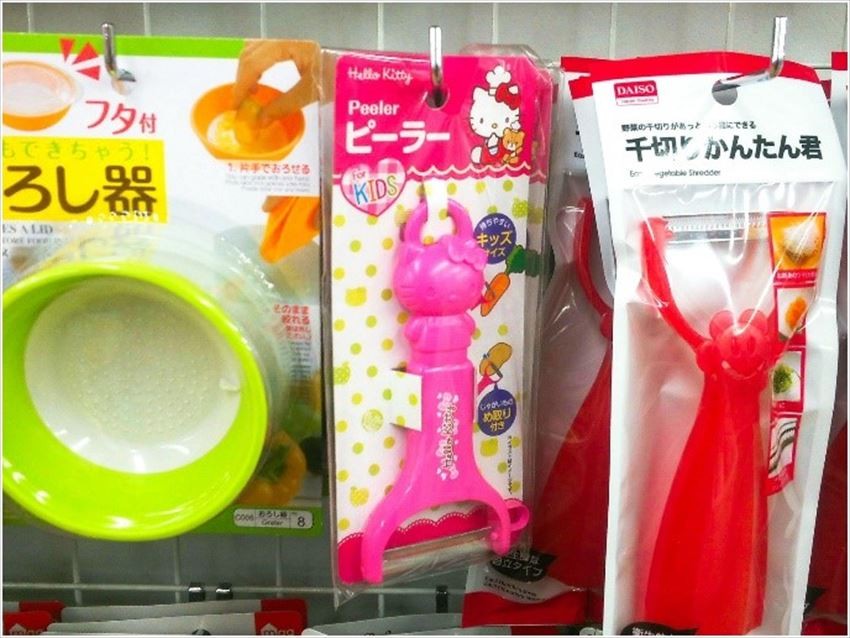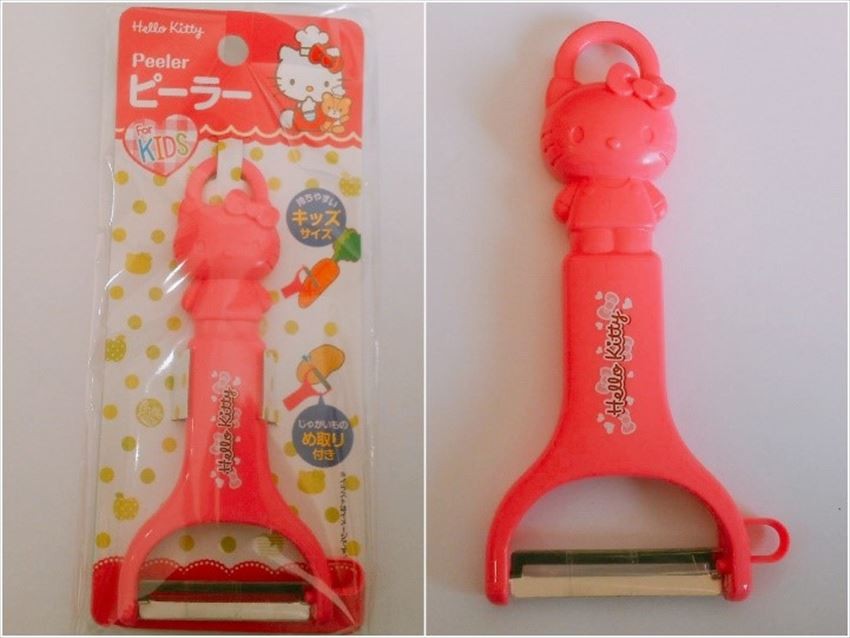 Hello Kitty – Peeler for Kids
Many kids want to help their parents do the cooking, but using a knife is too dangerous for them. This peeler is recommended as an alternative for them because it's specially designed for kids to use, and is slightly bigger so it's easier to grip. It includes a potato sprout remover next to the blade. The handle is also looped at the end for hanging it on a hook. 
Are you interested in the above items? If you have any convenient 100 yen products for kitchen use that you would like to recommend, please share with us in the comments column!
[Survey] Traveling to Japan