Easy Toasted Bread Recipe With Some Japanese Food Ingredients Vol.4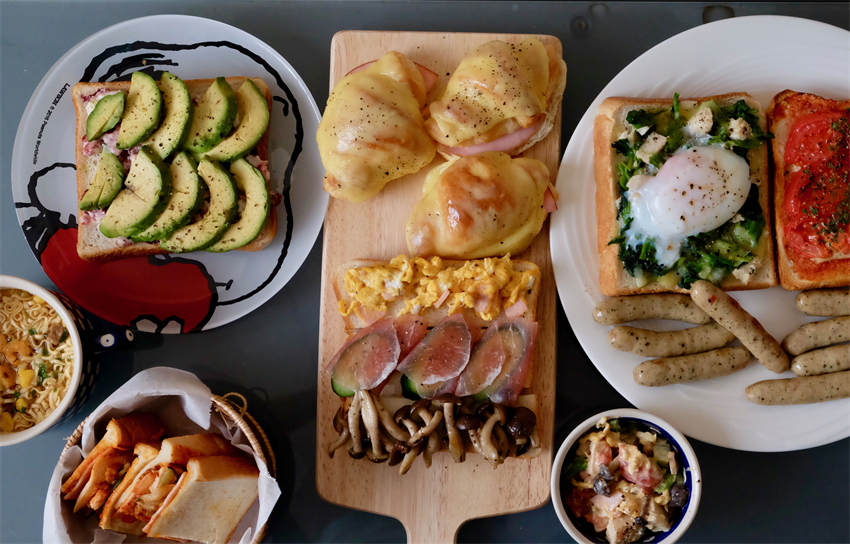 Start your day with delicious toast to UP your power and tension! Do you however sometimes find no new idea and end up with the same recipe all the time? If so, here we are going to introduce delicious toast recipes that can be prepared very easily. Let's try them from tomorrow morning!

1. Toast with spinach and poached egg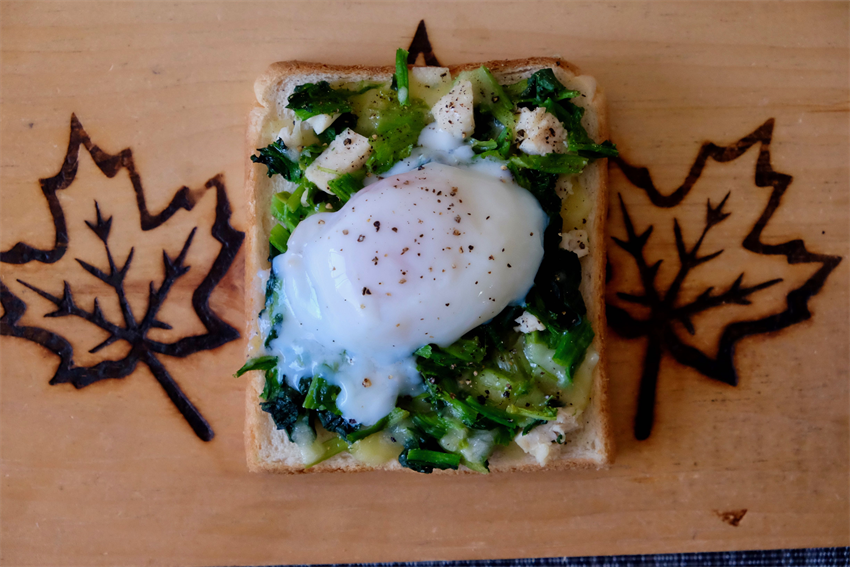 First, cut finely the spinach and add a little salt and dry out the water. Add cheese and ham and mix together. Next put them on the bread and sprinkle pepper and olive oil. Toast for about 5 to 7 minutes. This alone is delicious, but you can also top with a poached egg and black pepper to make it more gorgeous!
You can also use broccoli instead of spinach. 
2. Tomato cheese toast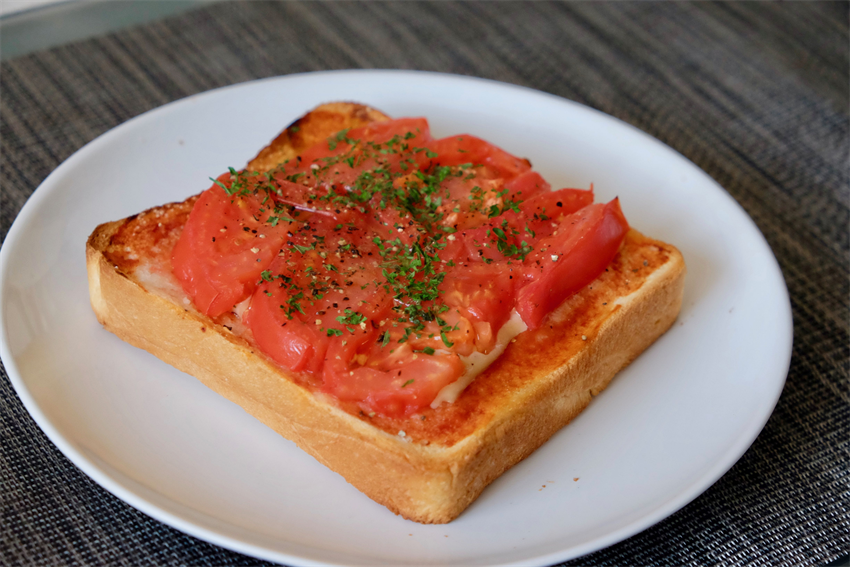 First, apply ketchup to the bread and top with salt and cheese. Next, place the sliced tomatoes on it and toast the bread until it gets a little bit burned (about 5-7 minutes). Then, apply extra virgin olive oil and sprinkle black pepper and parsley, and it is ready to be served.
Cut it into small piece and make into Canapé style, it is perfect for hospitality when your friends come to visit you and it suits well with wine too!  
3. Stick open sandwich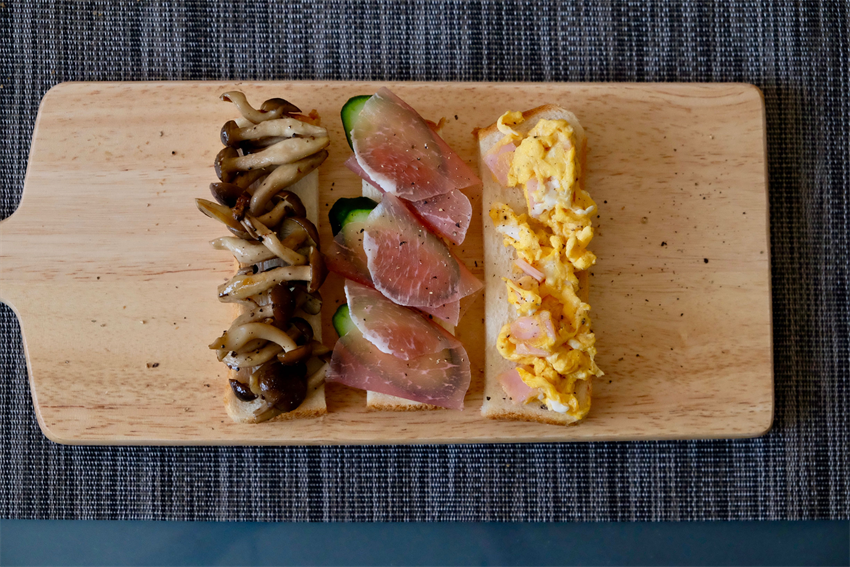 First, cut the bread into 3 equal sizes and apply mayonnaise. Then layer with whatever ingredients you like! From the left of the photo are the stir-fried mushroom with olive oil, cucumber and raw ham and scrambled egg with ham. These make the "colourful" breakfast, and your family will be excited! 

4. Toast with cream cheese, avocado and raw ham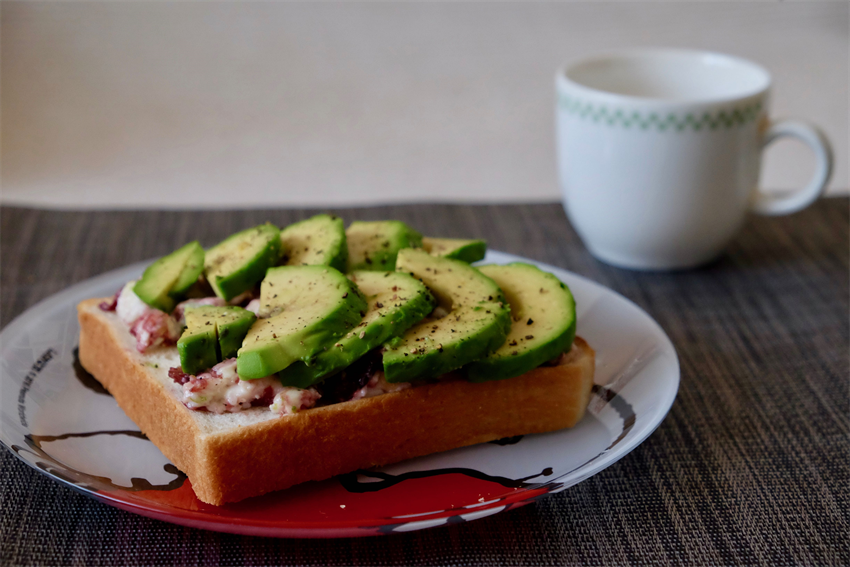 First, put the cream cheese at room temperature and make sure it becomes soft. Apply the cream cheese onto the bread and top with avocado slices and sprinkle salt and pepper. Toast in oven toaster (1000W) for about 5 minutes.
As it can be hard to eat as it is thick, cut the bread into half and it is ready to be served
5. Kimchi sandwich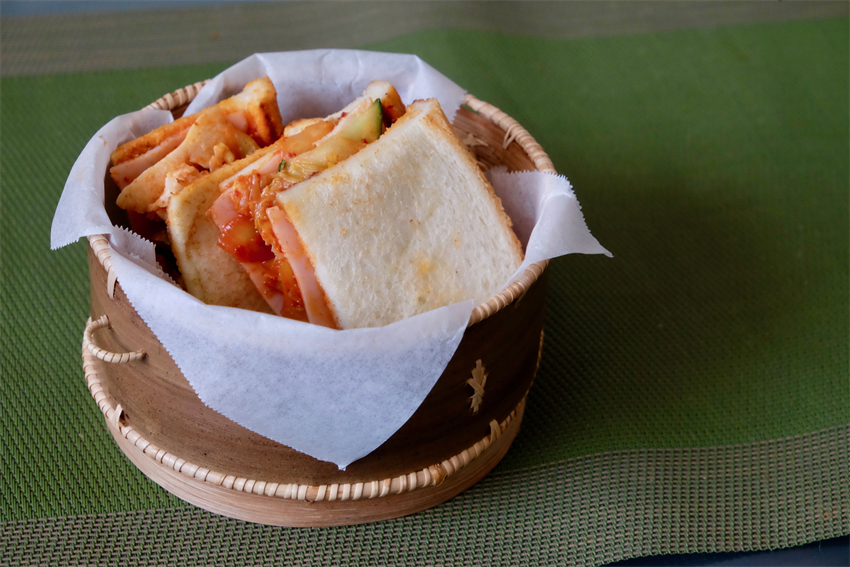 First, toast the bread slightly. Apply mayonnaise to the toasted bread. Then, sandwich with the well-chopped kimchi, ham and cucumber.
The "piri-piri" spiciness of kimchi surprisingly matches so well with western bread! 
6. Croissant with ham cheese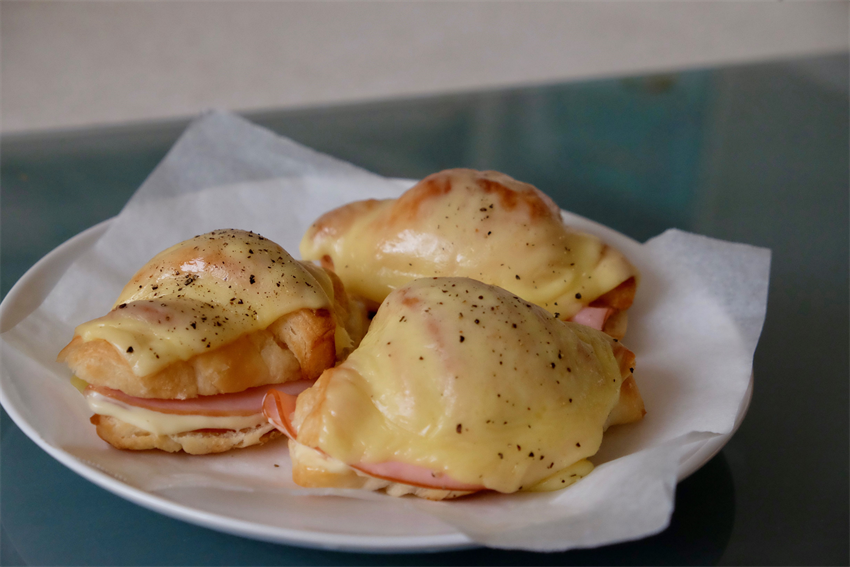 Though it is not bread, but we really want to introduce this croissant recipe. Normally ingredients are sandwiched in between, but what is special here is they are also added on top of croissant.
First, cut the croissant into the half. Apply mayonnaise to ham and sandwich them into the cut croissant. Place a slice of cheese on the croissant, and bake till the cheese melt. Sprinkle pepper after toasting. 
[Survey] Traveling to Japan