Easy lever, steam-less, and ...? Reflection of voice from the person using Electric Thermos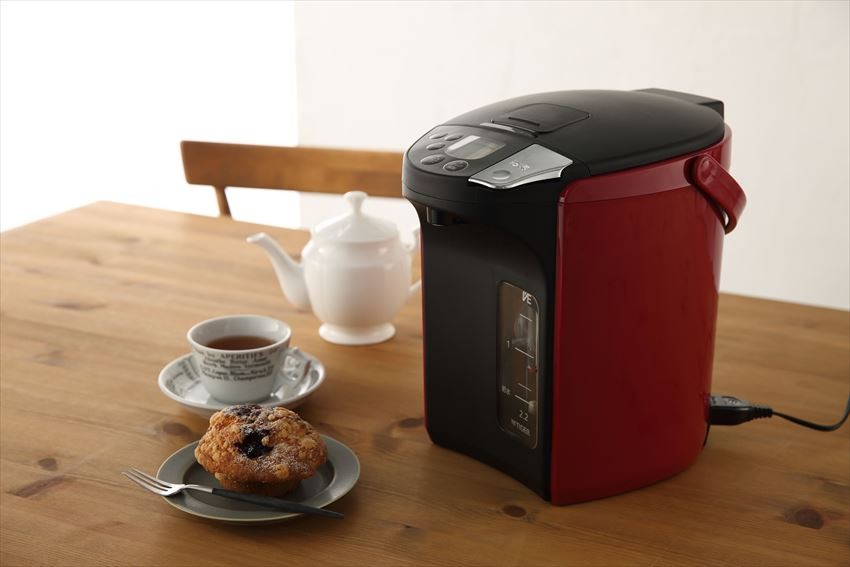 Electric kettle is where you can immediately get hot water when necessary. "Steam-less VE electric thermos PIP-A 220" is a flagship model of Tiger's thermos that worked on their predecessor thermos and from earlier electric pot.

It features a combination of black and red catching design. Besides capacity 2.2 L, it is also available with 3.0 L model. Besides being a simple function product, but among them, it has multiple functions including steam-less.
Easy lever so it can be pushed with light force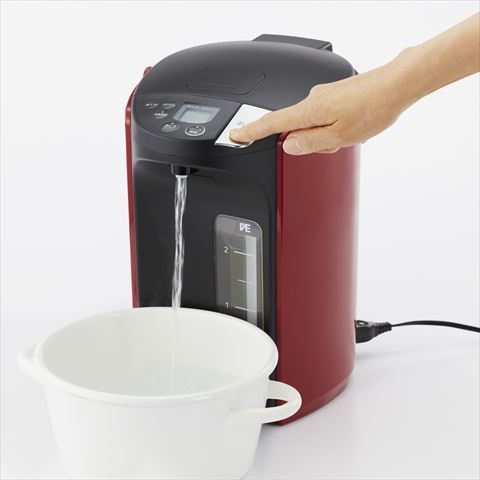 Speaking of electric pot, it has an impression that it needs a strong force to push the big button at the upper lid in order to get hot water. However, this model has adopted an "easy lever type electric hot water supply" system where hot water can be extracted simply by pressing the lever with a light force. You can get the necessary amount of hot water just by pressing with light force.
Various function such as time display and power saving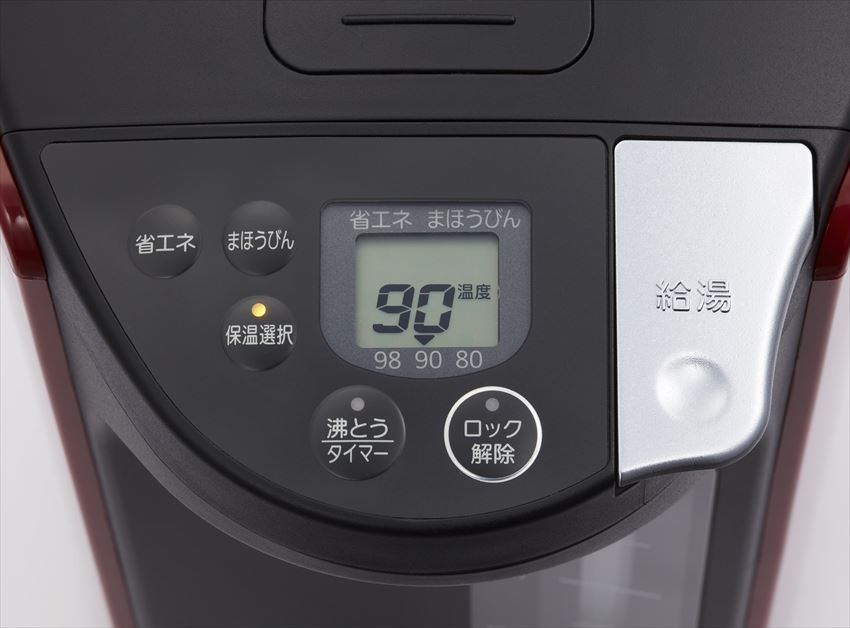 On the upper part of the main unit, it has layout of LCD screen for temperature display and various button. In addition to heat retention temperature setting, it also has timer and reheat function. This product also has the function to keep the water inside above 90% for 2 hours even without the power supply.
It's easy to see the remaining amount because there is a red ball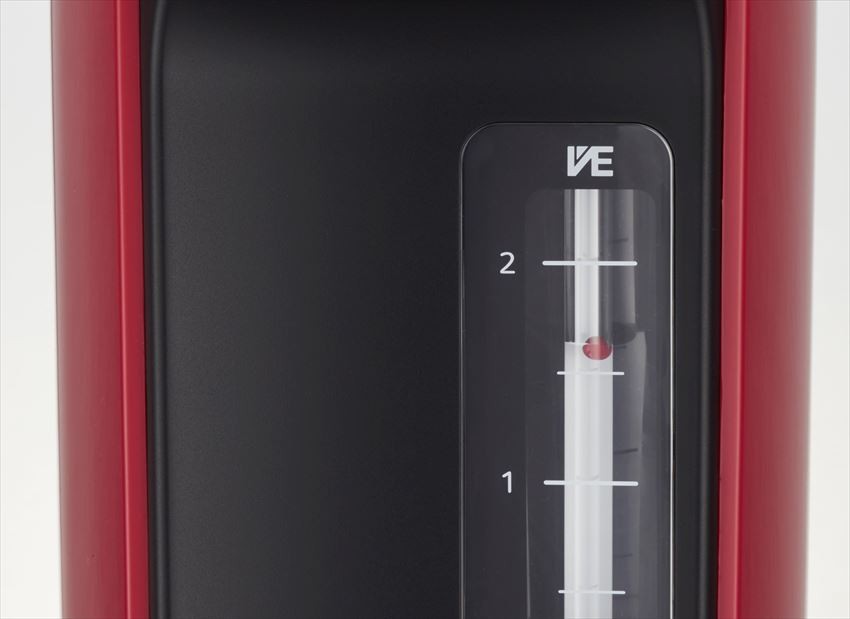 Speaking of electric pot, there is a scale on the front indicating the amount of warm water. In this electric pot, it is a mechanism to know the remaining amount of hot water even at a glance since the red ball floats on the scale part.
It is steam-less so it can be put anywhere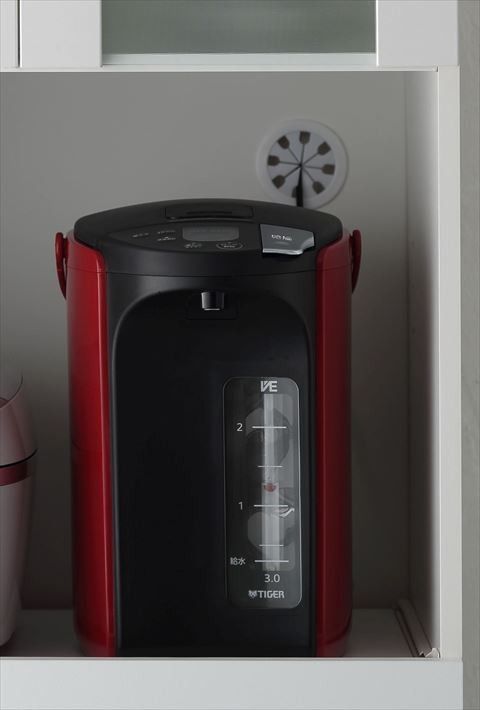 Steam does not come out even at boiling point because the steam catcher structure is mounted inside the body, which makes it convenient to be placed at any place. For example, you can place it at kitchen shelf because the condensation does not occur at the top of the shelf. Similarly, there is no worry that your child will get burned because there is no steam. Besides this, it is safe to use because it has fire-prevention function and difficult to spill even when leaning or falling.
Product Overview
[Steam-less VE Electric Thermos PIP-A220]

Maker:Tiger

Price:Open

Size: W217×D282×H278mm Weight:about2.5kg

Capacity:2.2L

Power consumption: 700W (boiling time)

Annual power consumption: 232kWh

Phone and text prepared by Takahiro Koyama
[Survey] Traveling to Japan