How Adventurous to Drive to Mount Kusatsu-Shirane?!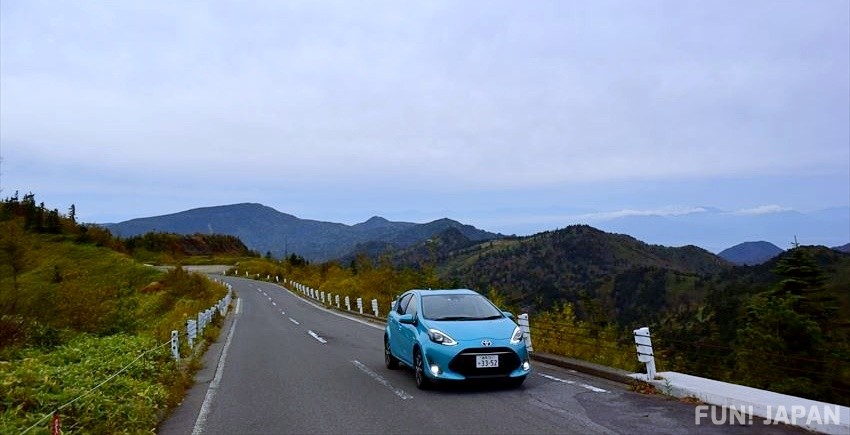 Hybrid cars running with both engines and electric motors are very popular in Japan. In the drive in the town the car stops the engine about half for the running time, and run only with the electric motor. During that period, it's as quiet as an EV (Electrical Vehicle). Moreover, because fuel efficiency is very good, the car can travel far away with just very little petrol. 
During Japan's autumn, if you go to the mountain at sunrise time, you can see the beautiful sea of clouds if you are lucky. With the Toyota's popular hybrid car "Aqua", I will bring you to see a beautiful mountain highland road called Mount Kusatsu-Shirane.
Car Acceleration is Good Enough to Climb up to Mount Kusatsu-Shirane!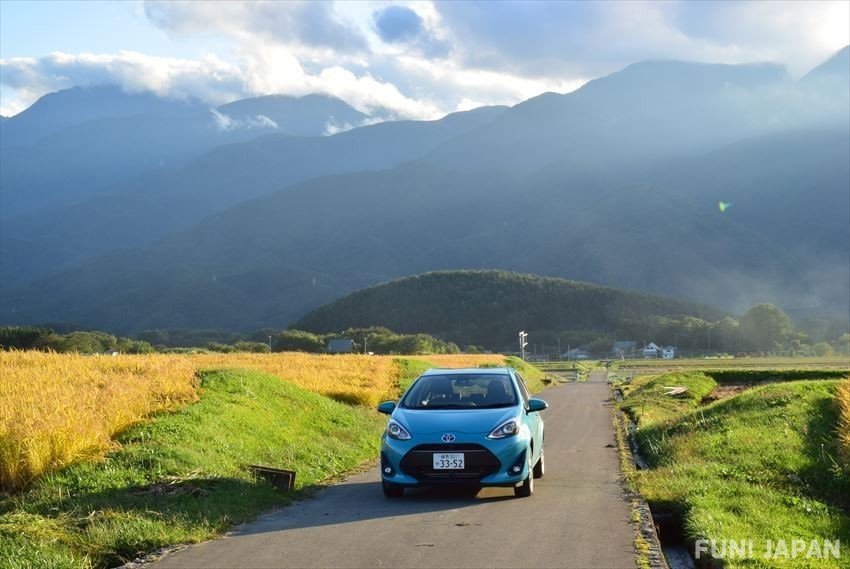 It is about 200 km from Tokyo to Mount Kusatsu-Shirane. There is a highway until half of the journey. However, to go to the top of the mountain, I had to run a steep highland road. Although Aqua has a maximum output of 100 horsepower, because hybrid cars can deliver strong power from low speed range, so the acceleration is very good as compared with ordinary 100 horsepower cars.
Reach the Sea of Clouds from Mount Kusatsu-Shirane!

Departing Tokyo from midnight, the surroundings gradually became bright at half way at Mount Kusatsu-Shirane, at altitude of 1,800 meters, so I stopped the car in the parking lot and looked at the sky. The stunning sea of clouds was spreading. In such steep mountains, cars usually consume more and more fuel, but Aqua was surprised to run at 25 kilometers per liter of petrol. 
Good fuel efficient! One liter for 35 km!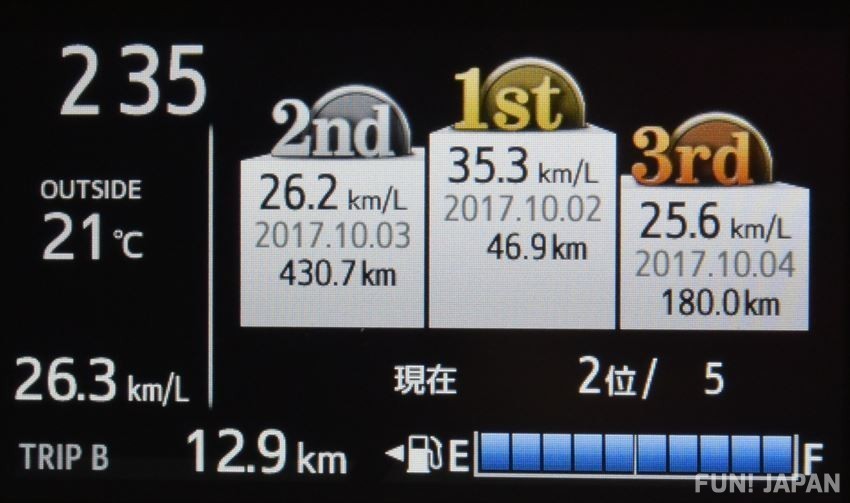 For reference, when the car runs saving fuel on a flatland, fuel consumption only one liter for more than 35 km. The calculation is 3 liters of petrol for a drive of 100 km. Don't you all want to enjoy driving with such a fuel-efficient car?
[Survey] Traveling to Japan
Recommend