First time "Zazen (座禅) " experience in Tokyo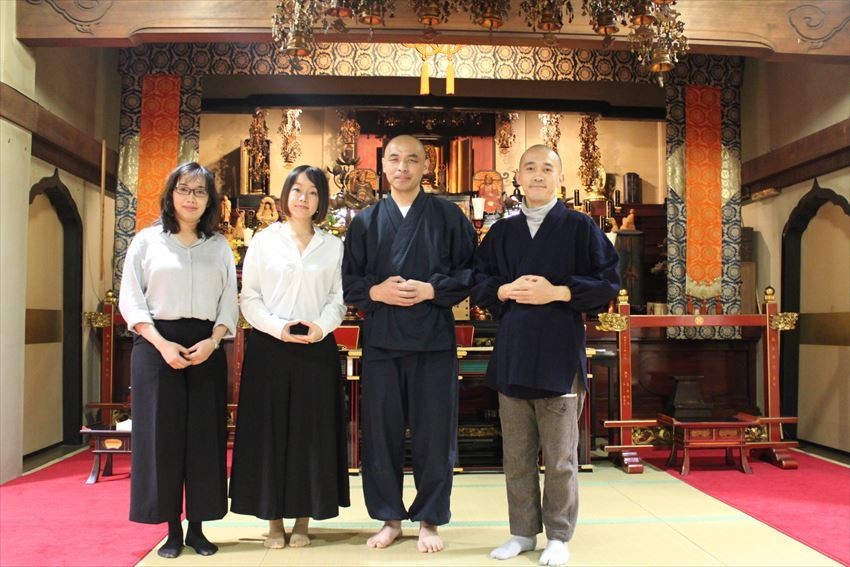 In Buddhism, Zazen (座禅) is the basic practice of Zen where one correcting their posture of sitting while unite their own spirit.
Zazen may be translated as meditation in some situation, but actually meditation is another concept which one closes their eyes and having deep thinking.

Discover the new experience in Japan
This time, FUN! JAPAN team visited a place for Zazen in Tokyo.
We are welcomed by Mr. Fujii and Mr. Mukai when we arrived at the destination. 
We start our Zazen session after the explanation from Mr. Fujii.
The monk prayed to Buddha before starting our Zazen.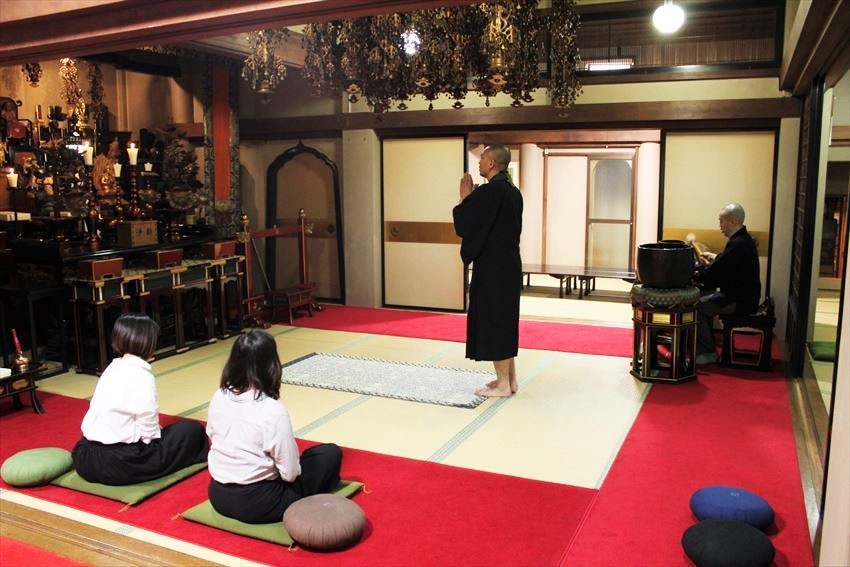 After that, we have been taught about the sitting method on the zabuton (座布団) and zafu (座布). And then we learnt on how to do zazen.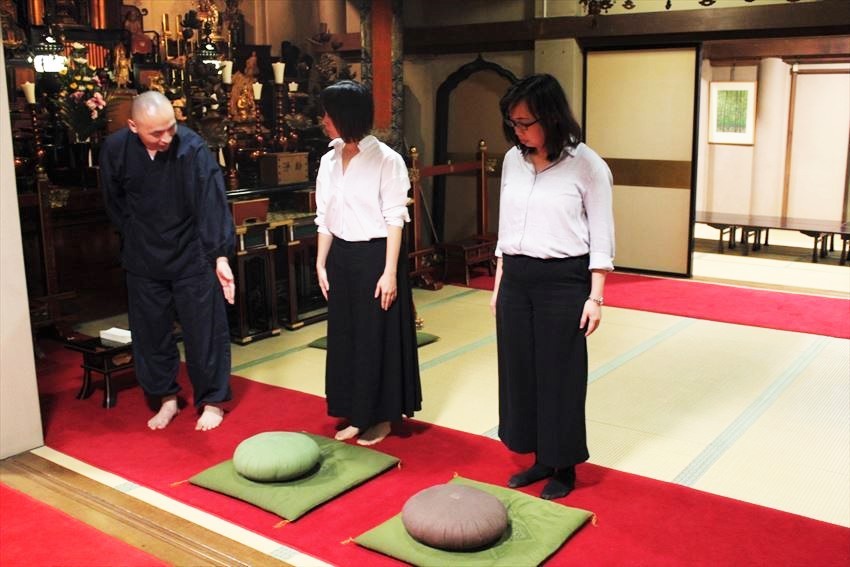 Shake like a leaf which could be moved by a gentle wind
We tried to move the body before we start zazen as per instructed by Mr. Fujii. We tried to move the body as like being shaken by the wind in purpose to relax our body.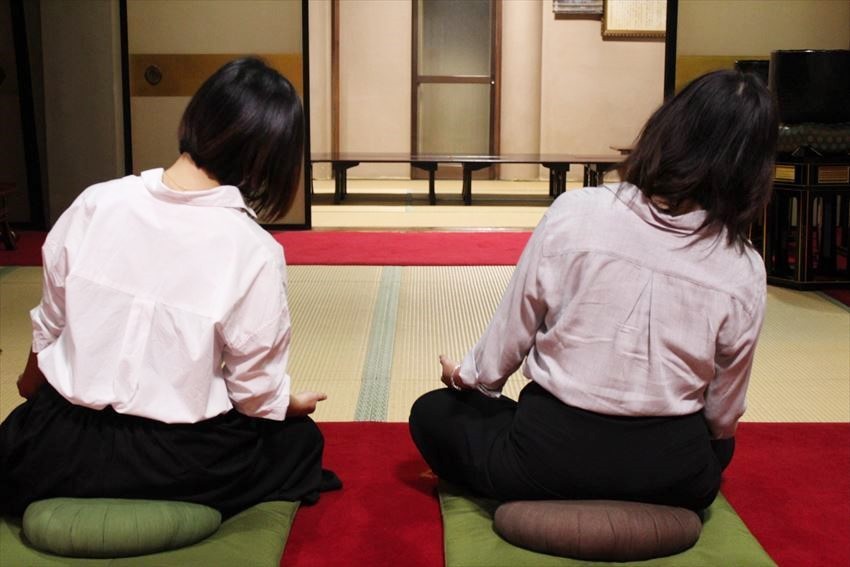 At first, we tried to train for choshin(keep our posture), and then chosoku (breathing steadily) , after that we train choshin(stabilize our heart and thinking). It might be difficult at first, but after a while I can feel that my sense to the surrounding is getting sharper. 
To meet with myself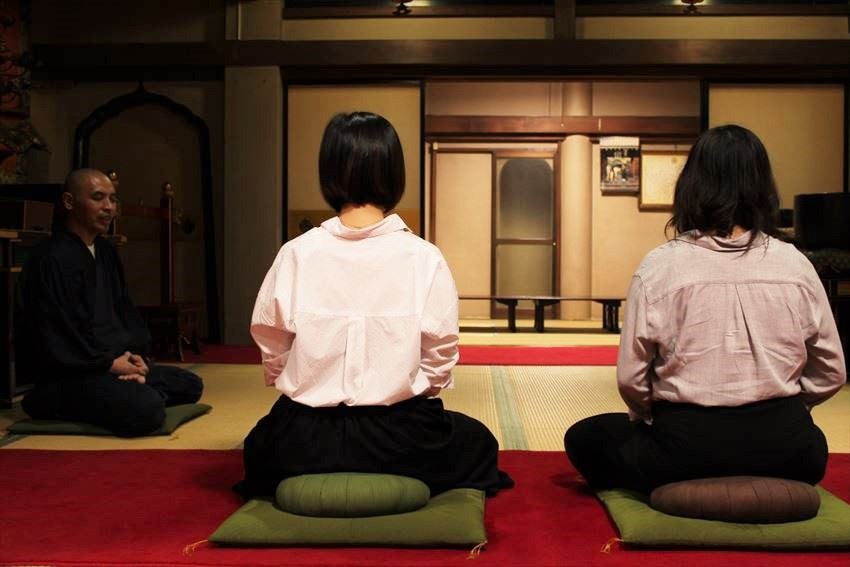 We continued zazen for more than 20 minutes. After that I could feel that I'm facing to myself, and the rough feeling have disappeared and my heart is gradually getting calm when time pass. The peace is continued and I feel sleepy after approximately 10 minutes.
I was hit by a stick to my shoulder. As you might know the trainer will hit the zazen trainee's shoulder or back when they getting sleepy during zazen, as a courage to them. I thought the hit will be very pain but it wasn't as pain as my imagination.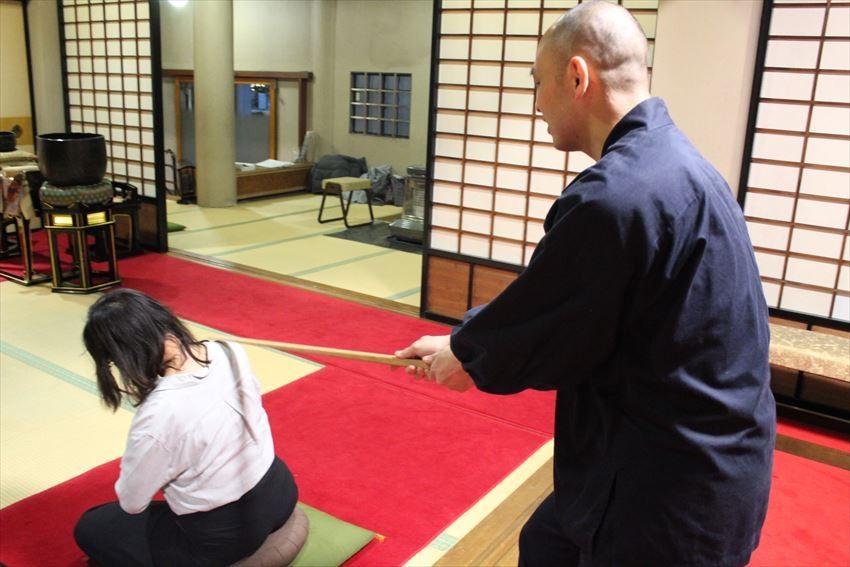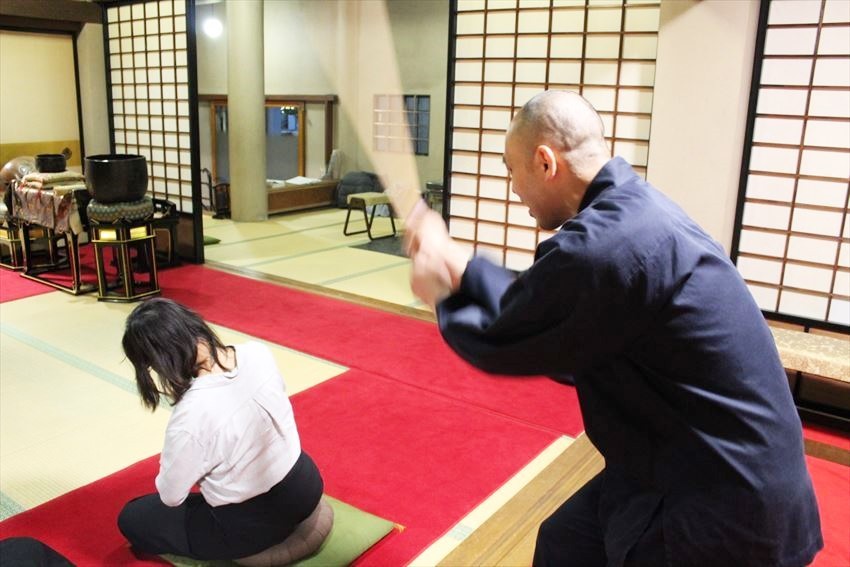 After the hit, my sleepy feeling totally disappeared.

The reason we recommend to do Zazen are as below:
System or posture of the body, movement of the body will be getting better.

You can focus and concentrate better.

You can forget the bad memories.

You will learn to caring.

You can live a better life.

You can become a wiser man/woman

You able to handle good things or unhappy trouble maturely.
Recently zazen is popular among European and American tourists. It is quite common for them to experience zazen during their visit to Tokyo.
You need no worries for language barrier as they have English trainer to lecture you for zazen practice.
If you are interested, please experience zazen when you traveling to Tokyo.

INFORMATION:
Place name: Yougakuji

Open Hours: 19:30 ~ 21:30

【Address】2-16-27, Fukagawa, Koto-ku, Tokyo 135-0033

【TEL】 03-3641-1580
〇 English Zazen Class Contact:

Zafu Project (in charge: Mr. Ryuei Fujii)

【TEL】 090-8199-1476

【Email Address】 [email protected]
Nearest station/exit:
Monzennakacho Station of Metro Subway Tozai Line or Toei Oedo Line

Monzennakacho, direction to traffic light · · · Approximately 5 minutes' walk from Tozai line exit 3 or 5 (Kayabacho station's exit gate)

Akafudado· · · Approximately 3 minutes' walk from Oedo Line Exit 6 (Only one exit gate at this station)

From the above exit, walk towards Shutoko through the tunnel, you will see it at the corner of the first and biggest traffic light.

(Approximately 15minutes walk from Echujima Station of JR Keiba Line or Kiyosumi-shirakawa of Hanzomon Line)
MAP

[Survey] Traveling to Japan