What Japanese Women Have in Their Cosmetic Pouch! Vol.2 - 20's OL Working in Shibuya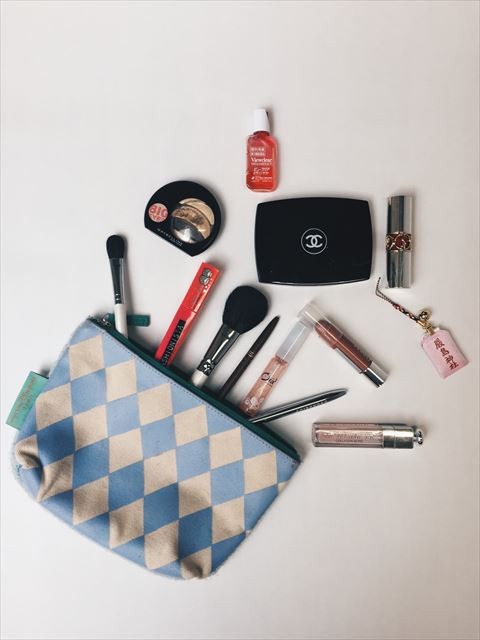 Hi everyone, My name is Akari and I am 26 years old. I am currently working in Shibuya and if you think everyone has crazy makeup in the Shibuya district, that is not always the case. If you have read my previous article on my daily working bag essential, you should know that I always seek for simplicity in many aspects. Just like last time, I would like to walk you through my makeup bag in a similar fashion and hope you will have a better understanding of what's inside the makeup bag of an ordinary OL like me.
Just like everyone else, my makeup bag consist of the most basic cosmetic items for every procedure. I only carry one of each item because that's all I need and I can keep everything simple while minimizing my bag's weight as much as possible.
Chanel Double Perfection Lumiere Powder Foundation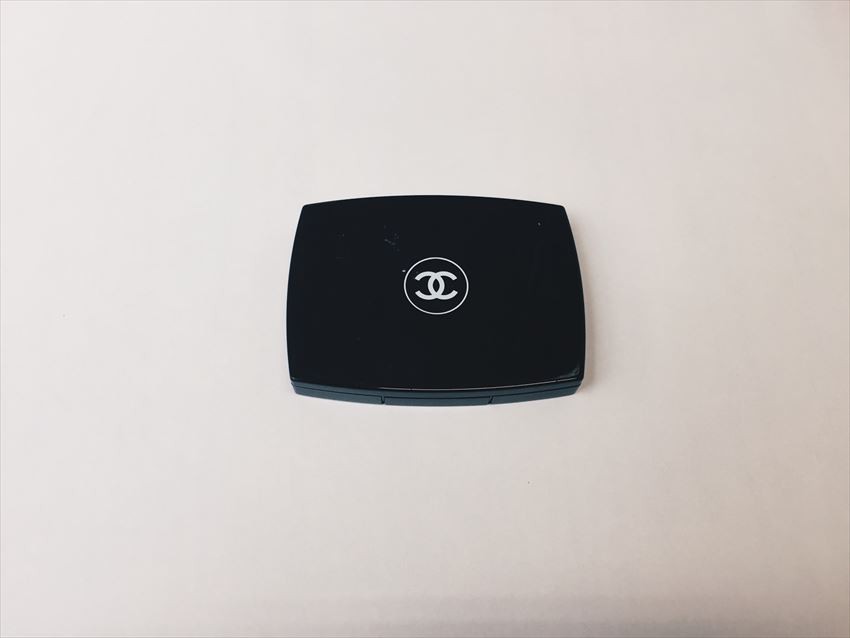 I am using Chanel Double Perfection Lumiere Powder Foundation and this is by far my favourite. I like to have better shades on my makeup and it does the perfect job for it. The case does feel a bit bulky because of the size and it's rectangular shape comparing to other foundation that settles rounder in shape. But in exchange, the mirror is big enough for anything and I am definitely loving it.
Maybelline Big Eyes Eyeshadow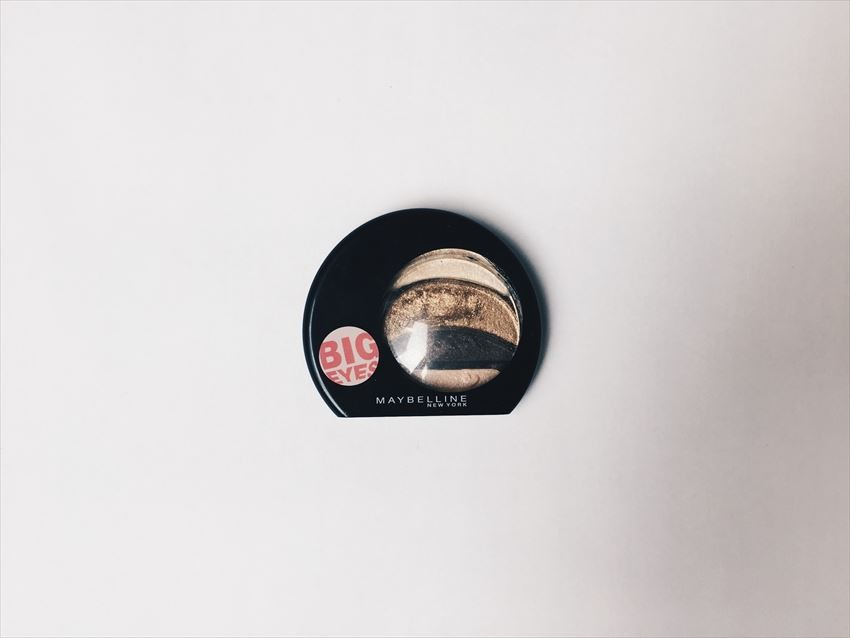 Then, I have my Maybelline Big Eyes Eyeshadow. I have it in the shadow smoky brown colour to match my slightly tanned skin tone. Everything are compacted in this tiny-round eyeshadow case, it basically resembles the eyelid and directs you on where should place the shadow. It also comes with a tiny applicator inside this tiny and compact case. Some people do find it a bit small and hard to use. I did have this concern at first but after a couple trial and adaptation on the ways to apply it, I don't see it as a big problem anymore.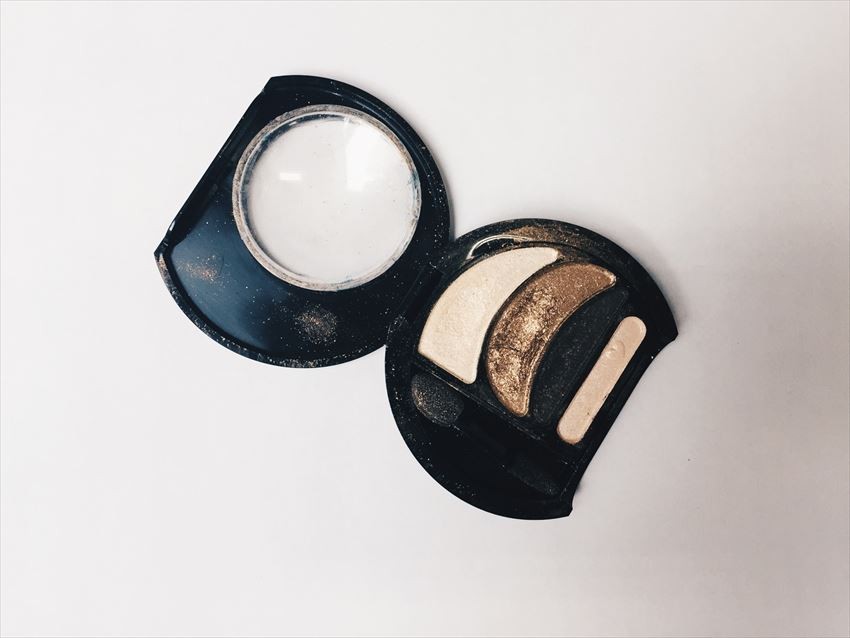 The 4 parts of the shadows indicates different area of where you should apply it.
Lashionista Mascara from Maybelline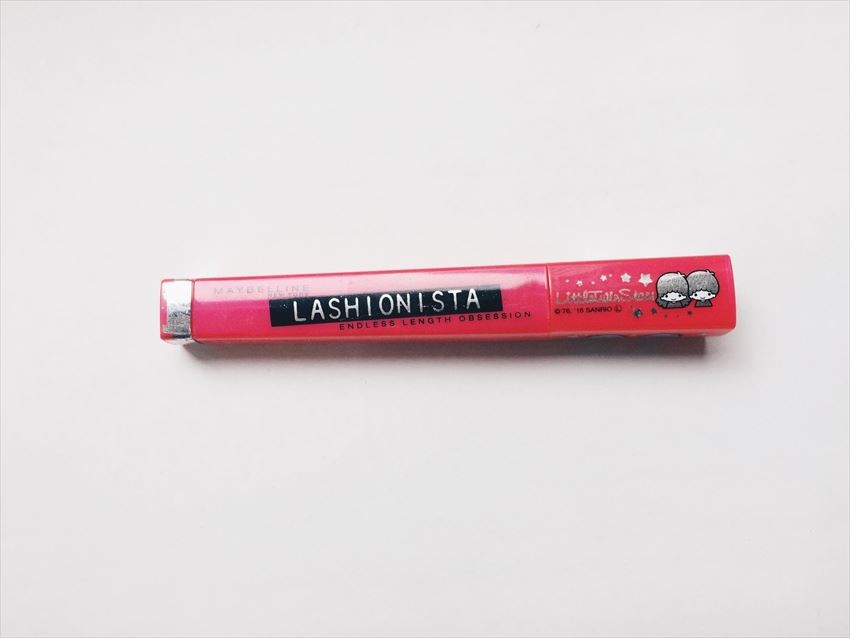 Here is the Lashionista Mascara from Maybelline with my all-time favourite character- Twin Little Star.
It is my daily to-go mascara as it gives my lashes the right touch or length without making them too exaggerated. If you are looking for something natural looking and long lasting, the Lashionista is a good choice.
Makeup brushes from Chikuhodo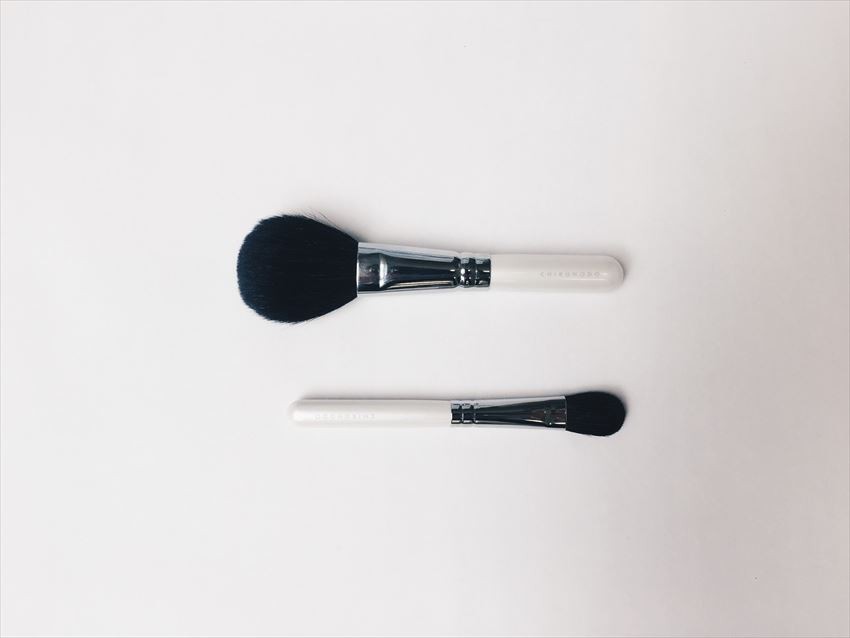 These are two makeup brushes from Chikuhodo, a famous makeup brush brand in Japan. The brand is originated in Kumao-cho, Hiroshima, as the town is well-known for their traditional brush product. Utilizing their traditional skill on brush making, Chikuhodo then fully expanded its business into the cosmetic brush industry.
I usually use the upper brush for the powder and the lower one for cheek. These brushes are a little bit pricey comparing to other brands out there, but you will know the difference instantly once you pick it up.
Oral freshener after lunch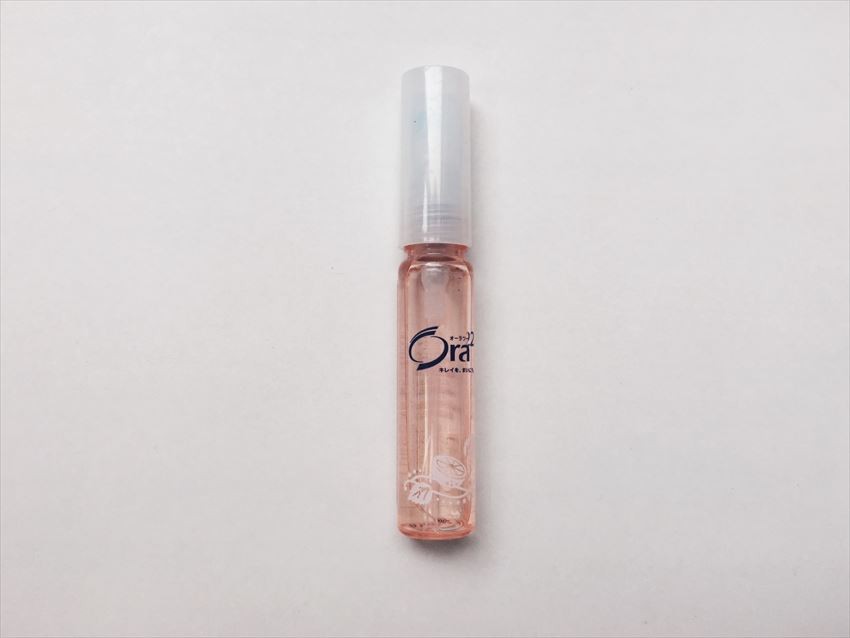 I was struggling between whether or not to include the above product into this article since it does not necessarily fall under the cosmetic item category. By simply looking at it, you might guess this pinkish plastic bottle is some sort of spray which is absolutely right. It is an oral freshener which I would use after lunch and most importantly, before any client meetings.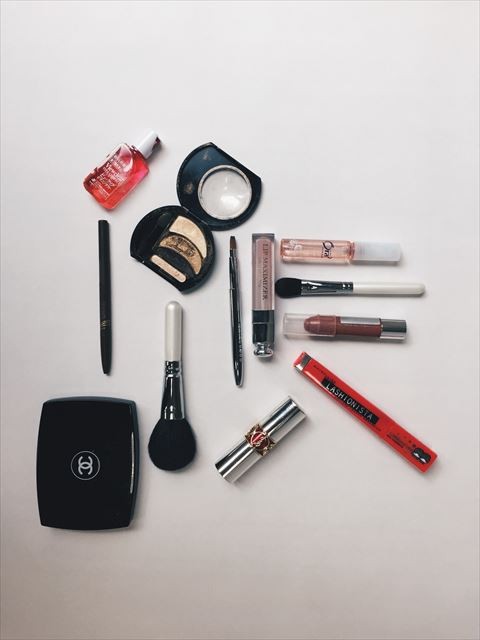 There are also other cosmetic items inside my makeup bag such as eyeliner, lipstick and blush. But they are all not as special so I've decide to share with you my "more special" collections. Hope you'd enjoy or maybe be inspired by it. 
[Survey] Traveling to Japan