What Japanese Women Have in Their Business Bag!? Vol.2 - 20's OL Working in Shibuya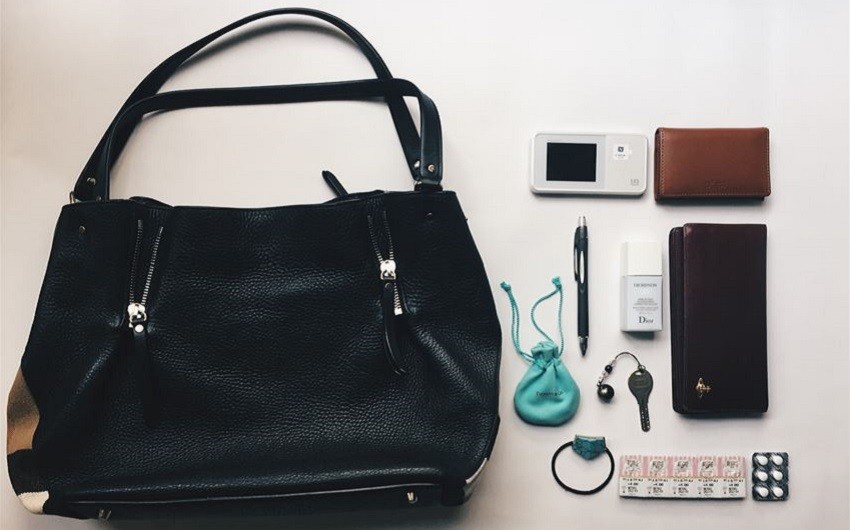 My name is Akari and I am 26 years old. I am currently working in Shibuya, as most of you know as the street of glamourous and fashionable youth culture, the crowded crossing where hordes of people try to cross from each direction with an unpredictable route and born place of the infamous Ganguro. There are always two sides to things and the same applies for Shibuya, I work at the quieter side of the town where things are lot more calm and less packed when you want to cross the road.\
As light as possible
I guess working at the other end of Shibuya sculpted my personality towards my attitude for work as well as how I prepare for it each day. For a lot of working woman or some called OL in this big city, they stuff in a lot of things into their working bag yet for me, I'd rather keep it simple and as minimal as possible. As you can see from above, there aren't really much inside my bag since I put most of the work-related things like my notes and laptop in the office. Doing so not only keep my bag as light as possible, it also allows me to have a balanced work- life ratio as I don't need to worry about work once I stepped out of my office.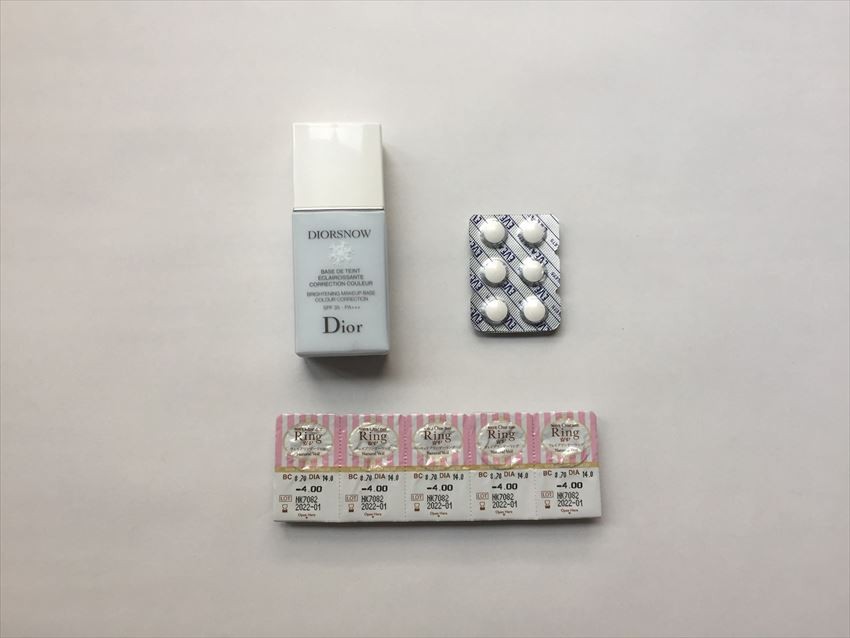 To go inside my bag, one of the most important item is the sunscreen! I have it in my bag 24/7 because for us ladies, sun burnt is extremely threatful and I believe you all will agree with me. I also have some painkiller in-case for sudden headache. The disposable contact lenses in the picture are all prescription to my eyesight and trust me, they really come in handy!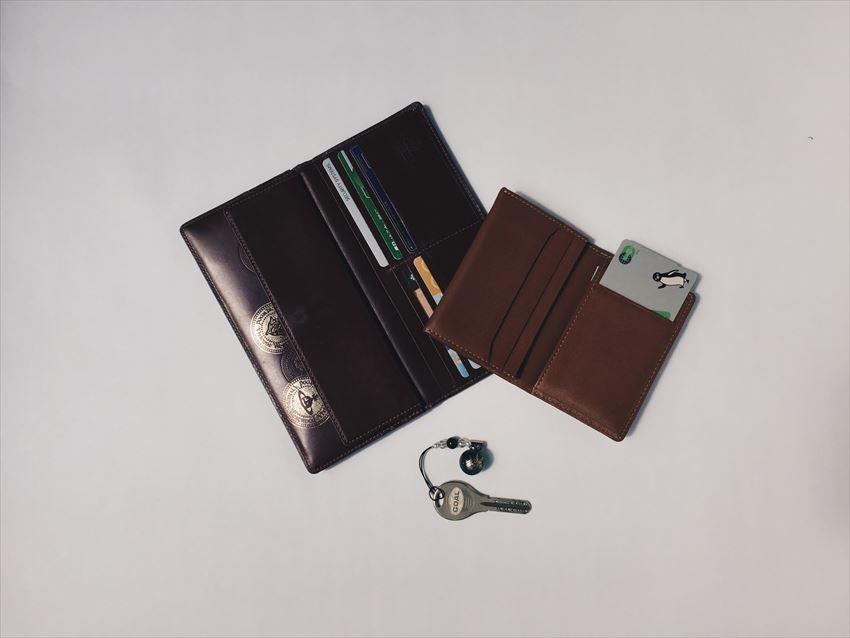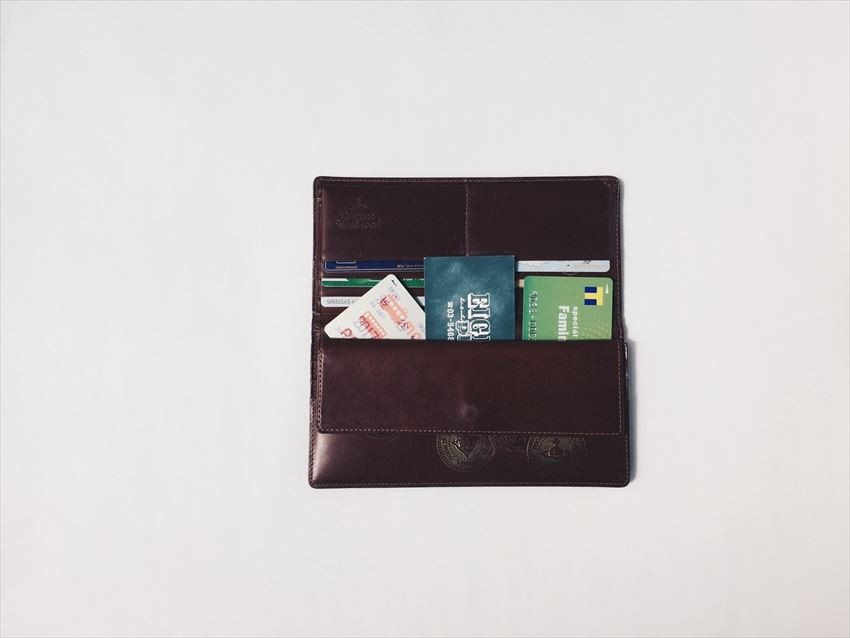 Then I have my wallet which I have been using for more than 4 years. I like it because the elongated design gives me a lot of storage for different cards. Especially when you live in a big city like Tokyo, points saving for different store is one good strategy to survive when the commodities are relatively expensive.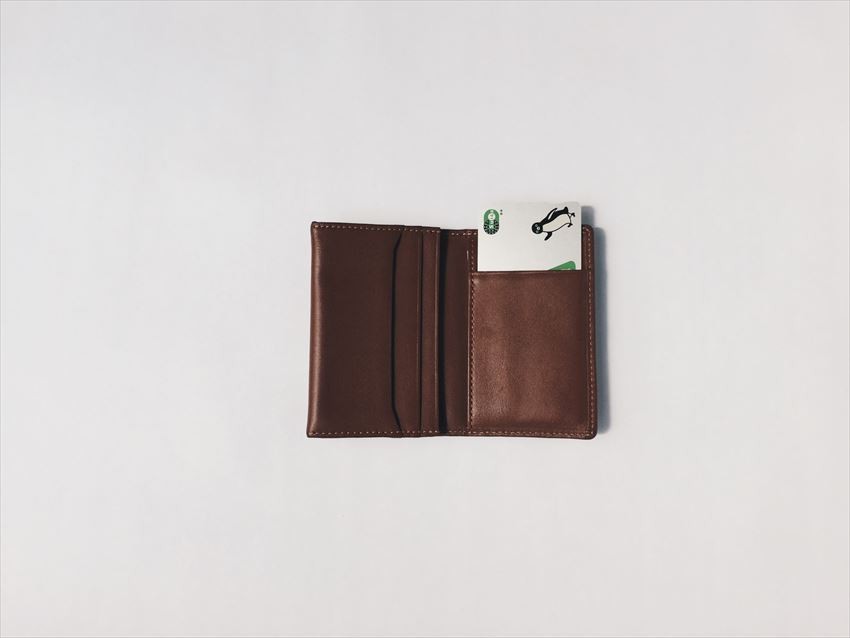 Business card holder
In Japanese working culture, exchanging business cards has been a well practiced business etiquette and some say it has instant impact to your business as some people would decide how good of a worker by the way you exchange and handle the cards. To a certain extend, Japanese sees business cards as a person's "face" and one shall respect their own and other's "face" by keep it in a sacred and safe storage. Well, after a long explanation of this cultural phenomenon, it is the business card holder that I am trying to talk about. Of course the main usage is as obvious as it is, to keep business cards of your own or from your business encounters. For me, I also use it for my IC card whenever I need to commute to other clients for business meetings.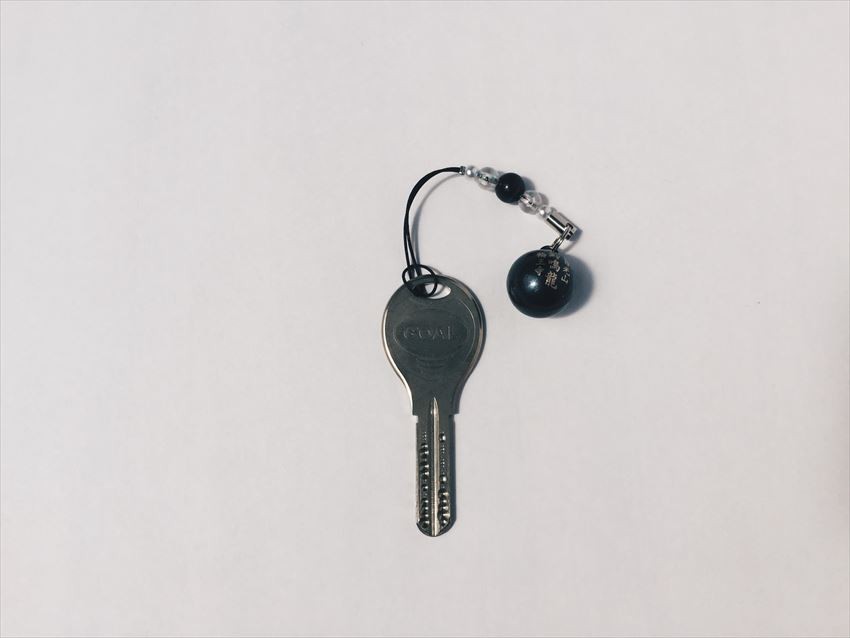 Last but not least, my key. The keychain-looking decoration is actually a small suzu that I got from Nikko Toshogu. The suzu mimics the sound of Nakiryu (Dragon's Roar), a well-known attraction where a painting of dragon on the ceiling would reflects special sounds. The suzu protects me as a lucky charm by keeping away bad spirits.
What's in my bag might not be as fun to see comparing to other working ladies here in Tokyo. But it is doing a great job for providing what I need and after all, "Less is More".
[Survey] Traveling to Japan