Vanessa here.
Today I want to share with you guys my first experience bowling here in Japan.
CopaBowl
I went to a Bowling Alley called CopaBowl (
http://hmx-entame.com/copa/shinjuku/
) which is located near the busiest train station in the world, Shinjuku.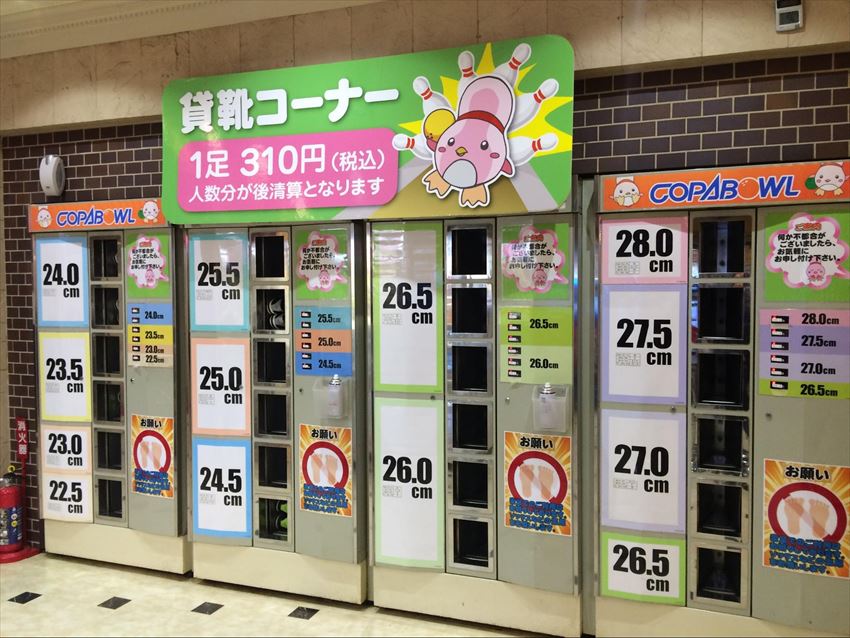 1 game ranges from 360yen-670yen. In addition, we have to rent our shoes for 310 yen (unless you bring your own shoes, that is). 
We get our shoes from this vending machine!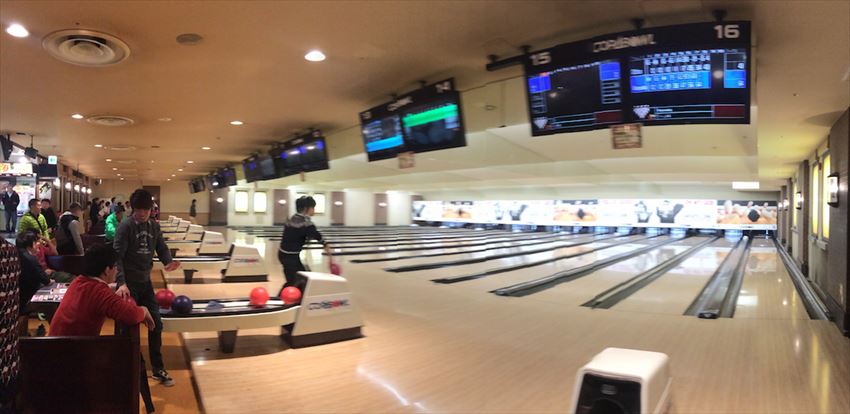 The surprising thing about bowling in Japan, and as it is the case for many other services, is that they are open 24-7.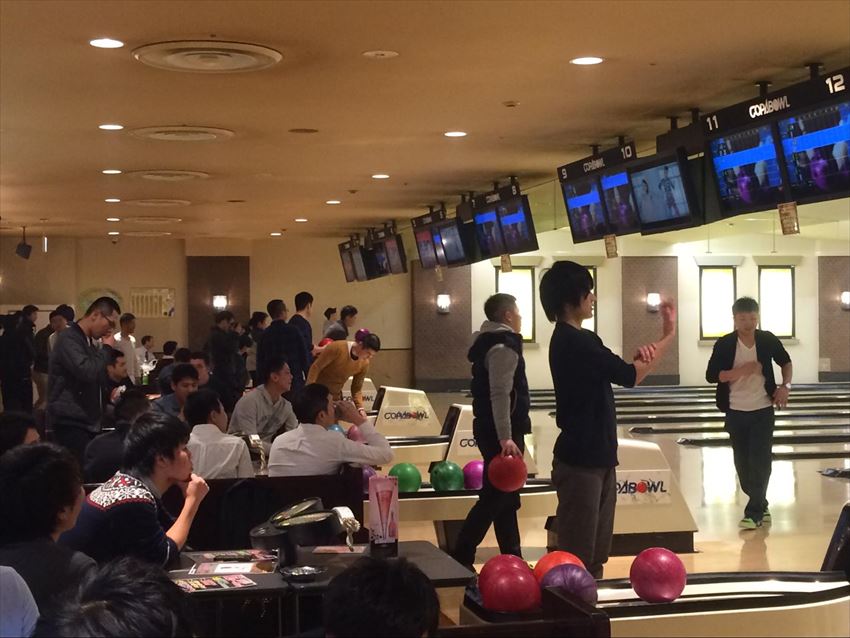 You can see that almost all the players are men! 
This day, I was the only girl there...
Popular activitiy
What is also surprising, is that there are a lot of people (about 10 groups) bowling even after 2am! 
You don't expect many people to bowl all night unless they are professionals, but the thing about Japan is that people use trains as their primary means of transportation. 
Once they miss the last train, which is typically around midnight, they either take a cab back home or spend time doing something else until the trains start moving. 
Apparently, bowling is one of the popular activities.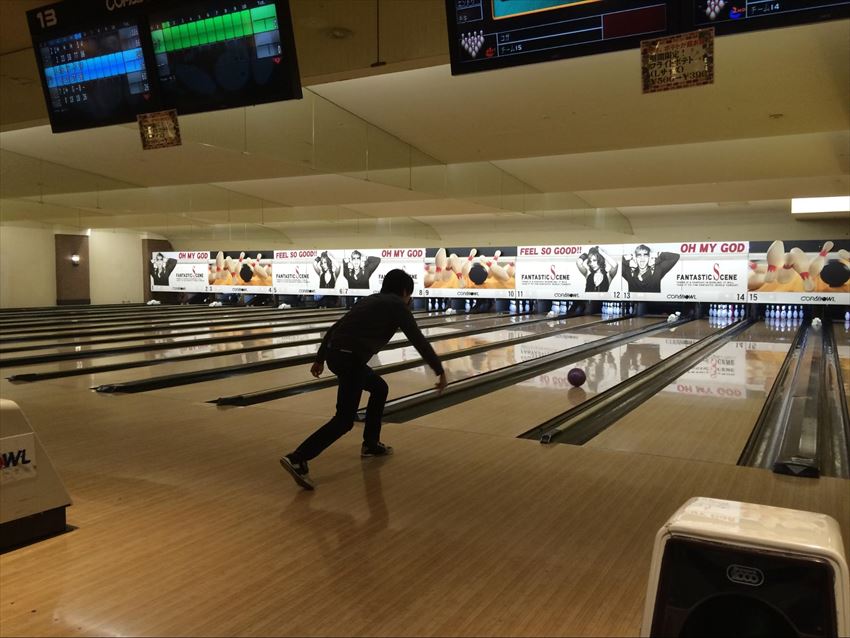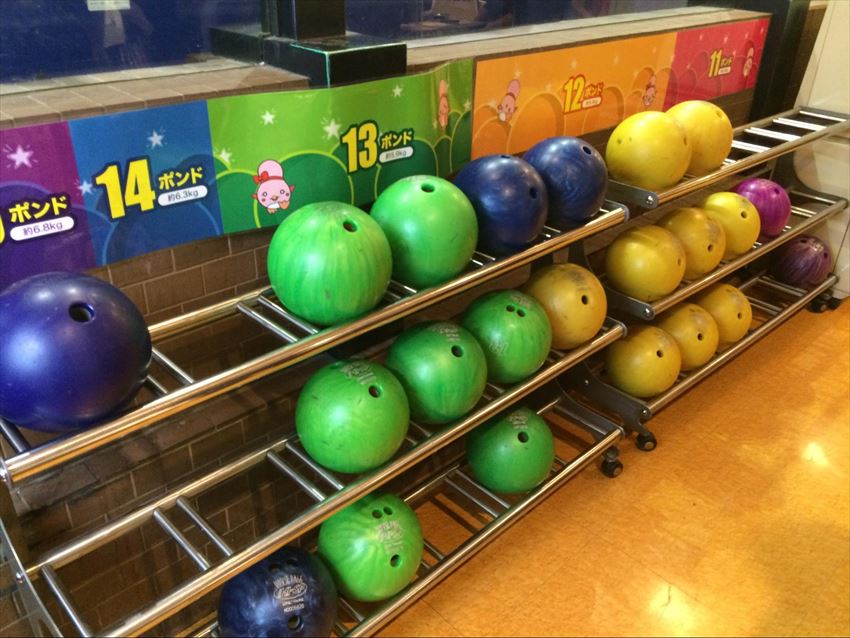 Because this Bowling Alley is open 24 hours, there is a "bowling hodai" (all you can bowl) package where you can play all night as many games as you want at a very cheap price. 
For you night owls out there, you should definitely give an "all night bowling party" a try!

[Survey] Traveling to Japan