~ Japanese Culture thru Japanese Stationery ~ Make Your Life More "Kawaii" with Japanese Stickers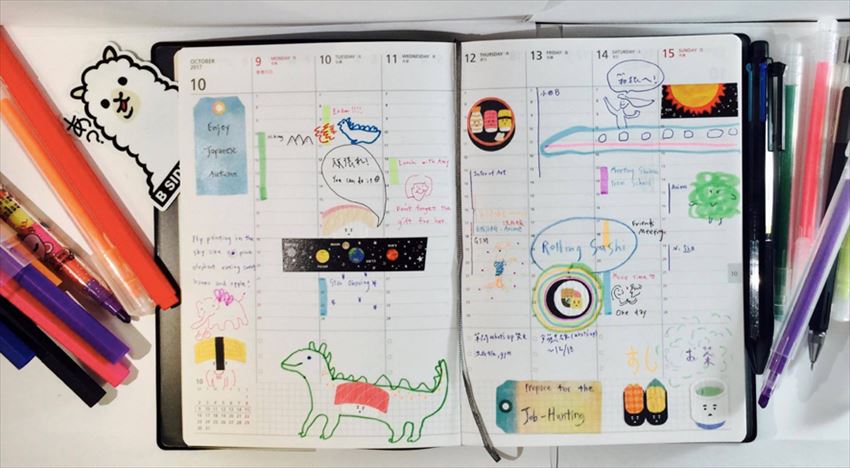 When you walk into a stationery shop in Japan, you are likely to see a space that is dedicated for stickers. Because stickers culture is one of the most important elements in Japan that represents Kawaii, or cuteness! Japanese, especially the high school girl students, use these stickers on notebooks, schedules, phone case,... etc. to make their belongings special and stylish! This time, I am going to introduce you some of the cute trendy stickers from Japan! You can get all of them from Tokyu Hands, which is a Japanese department store located in many place in Japan.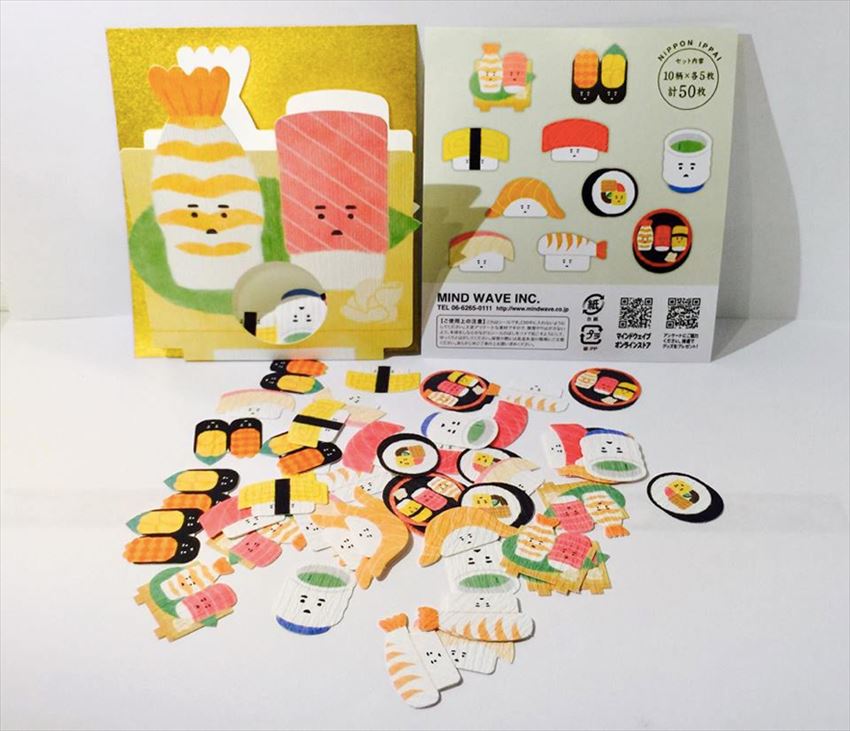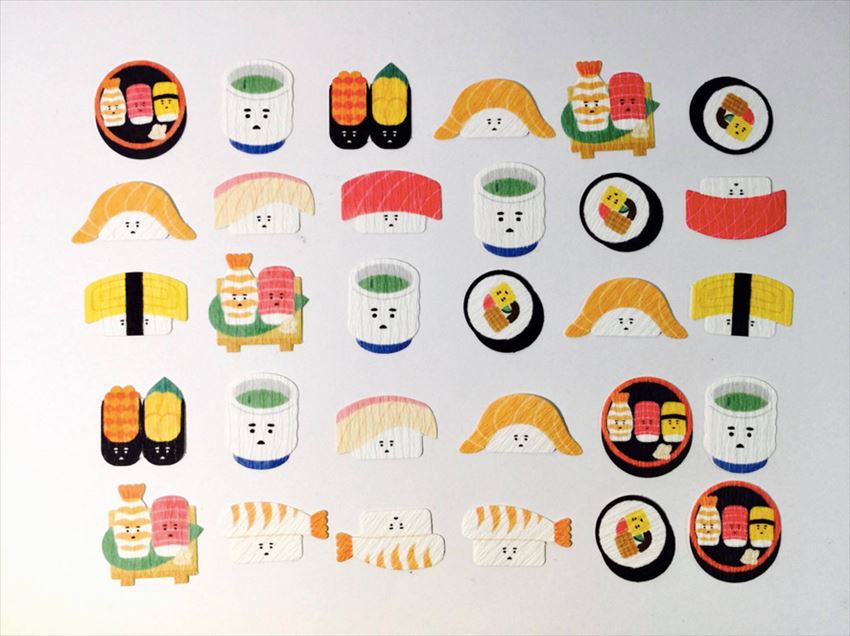 Washi Sushi Stickers: the Sushi & the Washi! 2 Japanese Cultures in 1 Package! 
This is a pack of stickers that can be one of the best souvenirs from Japan! Through this package of sticker, you can see two elements from Japanese culture, sushi and washi (Japanese traditional paper). When you open the package, you will feel like the sushi that you've ordered has delivered; and you are starting your meal with a cup of green tea! There are 10 kinds of designs and 5 pieces for each design. How satisfying is that! And it only costs 350 yen (+tax)!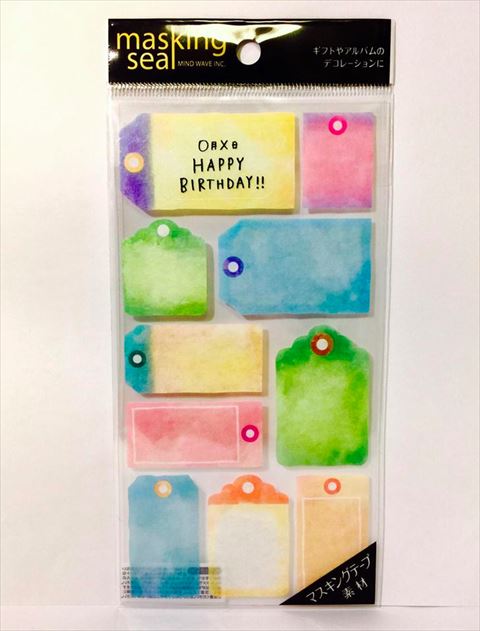 Tag Stickers: Make your survenir from Japan even better, with a Message
The coloring of this package of stickers is simply attractive! This is a sticker tag, which you can write whatever you want and stick it onto something. In my opinion, it is extremely suitable when you are giving someone a present! For example, you can write "Dear XX, this is for you!" and stick it onto the present, and that would definitely be very heartwarming! Using this sticker on photo albums is also a great idea. You can note the date and the things that you've done on that day on it! The price of this sticker is 220 yen + tax.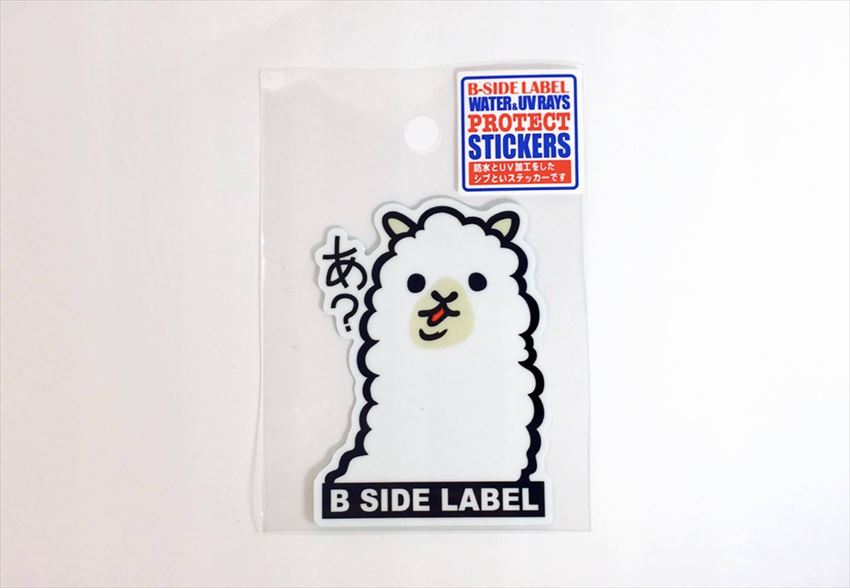 B-SIDE LABEL: A Wide Selection of Characters & Designs, like an Art Museum. 
"B-SIDE LABEL" is famous sticker maker in Japan. They have a wide variety of stickers from cute to surreal. Talking about the cute one, it would just be like the alpaca sticker above (324 yen)! You can stick it onto your phone case, bag, notebook, etc. to make your things more interesting and more original. Overall, the genre of the stickers that they made can be considered as pop-art. There are also some stylish ones available too! You can find them at Tokyu Hands as mentioned above as well as the B-Side Label stores around Japan.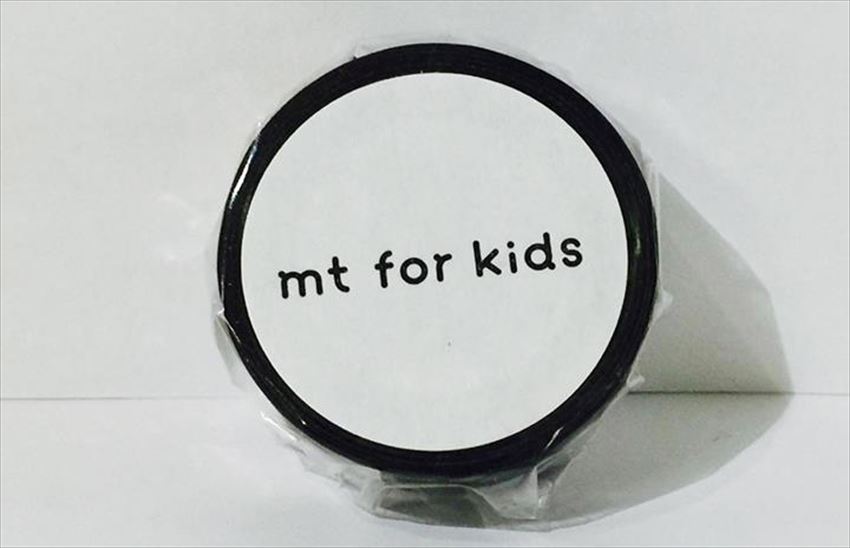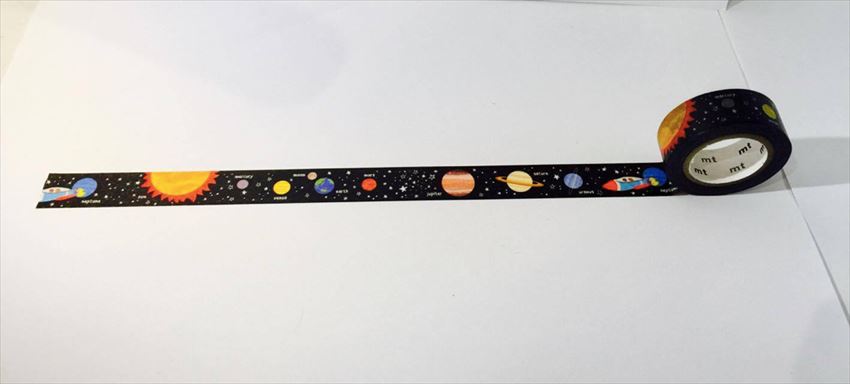 MT: The Masking Tape that Change the Appearance of Everything, the Japanese Way
When we are talking about sticker tapes, one recent game changer we cannot miss to mention is the brand "MT". "MT" stands for "masking tape", which is also the name of the brand. It is a famous tape maker that makes a lot of interesting tapes. The tapes are made out of paper, so it is not too sticky. And that is a good thing, because you don't have to worry about making a mess after you remove the tape. In my opinion, these tapes are amazing for decorations. For example, when you want to stick your postcards or photos onto the wall, you can use these tapes!
[Survey] Traveling to Japan