The Best Japanese Traditional Desserts to Cool Down with in Summer!
Many people visit Japan during the hot summer season. Although Japan is located further north than South-East Asia, summer here keeps getting hotter and hotter each year!
Walking around outside can be tough, but this weather is also the perfect time to enjoy some delicious Japanese traditional desserts!
Kakigori or Shaved Ice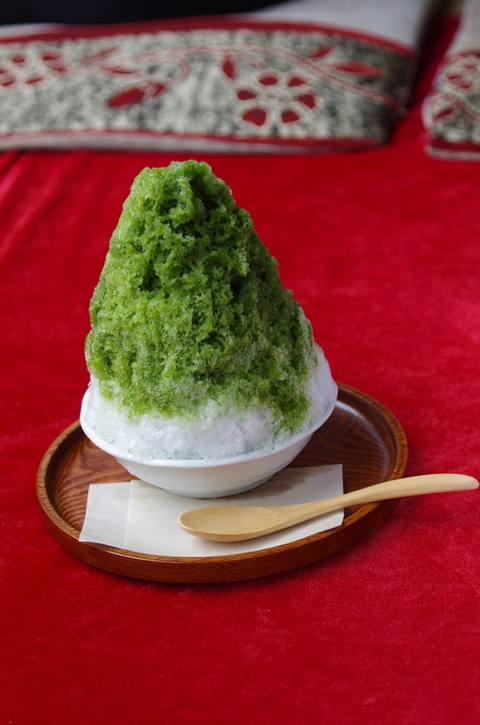 Kakigori (Snow cones or Shaved Ice) are the most popular Japanese summer snack and is considered a main Japanese summer festival food! Kakigori shaved ice have become very popular in Japan recently, and the most popular is a softly shaved ice with special syrup poured on top!

As well as fruit-flavored syrups, the uniquely Japanese Matcha flavor turns Kakigori into a kind of Japanese traditional dessert.

Kakigori goes great with shiratama (sweet rice dumplings) or adzuki beans. I'd also recommend pouring condensed milk on top for a delicious treat!

Japanese Jelly, Mitsumame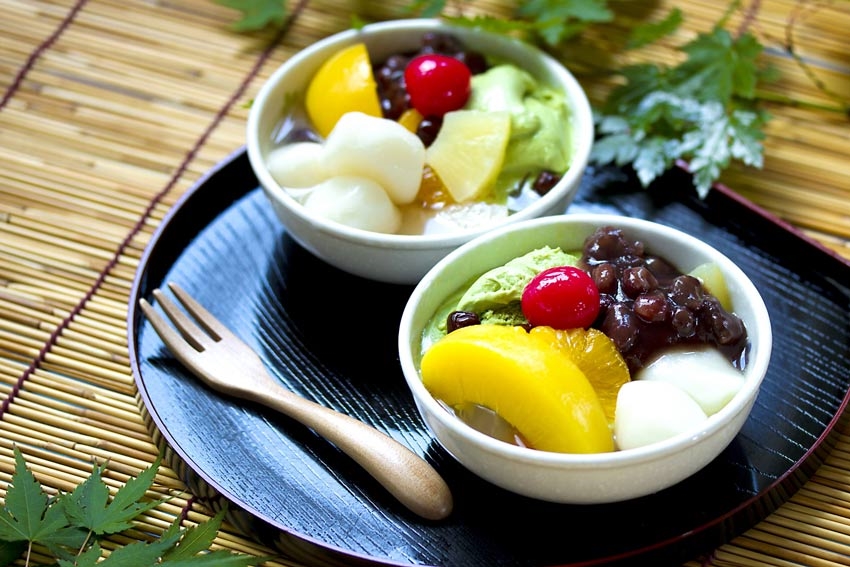 Another famous Japanese seasonal food in summer is Mitsumame! Mitsumame is agar jelly with fruit, shiratama, anko (adzuki bean paste), and red kidney beans with syrup poured on top. Ones called "Cream Anmitsu" are made with ice cream and are a delicious part of Japanese food culture in summer!

"Warabi-mochi", Popular Among the Foreign Tourists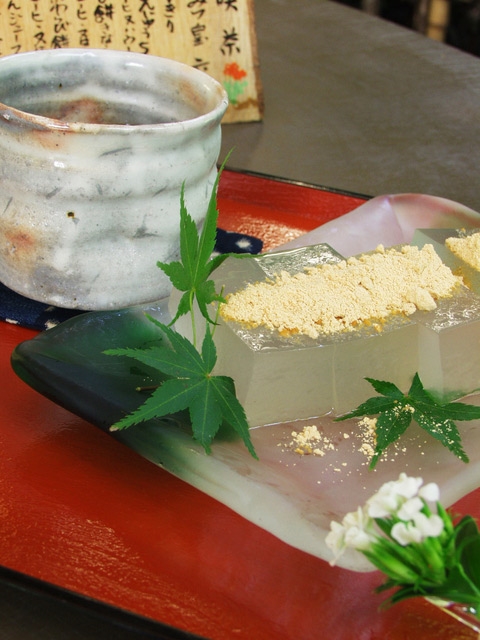 The next Japanese traditional dessert is Warabi-mochi. Warabi-mochi are yummy sweets made from vegetable starch.
Their semi-translucent appearance and jellylike texture make them perfect to eat and stay cool during summer.
They're usually eaten with kinako (roasted soybean flour) and kuromitsu (brown sugar syrup).
Mizu-Yokan, red beans jelly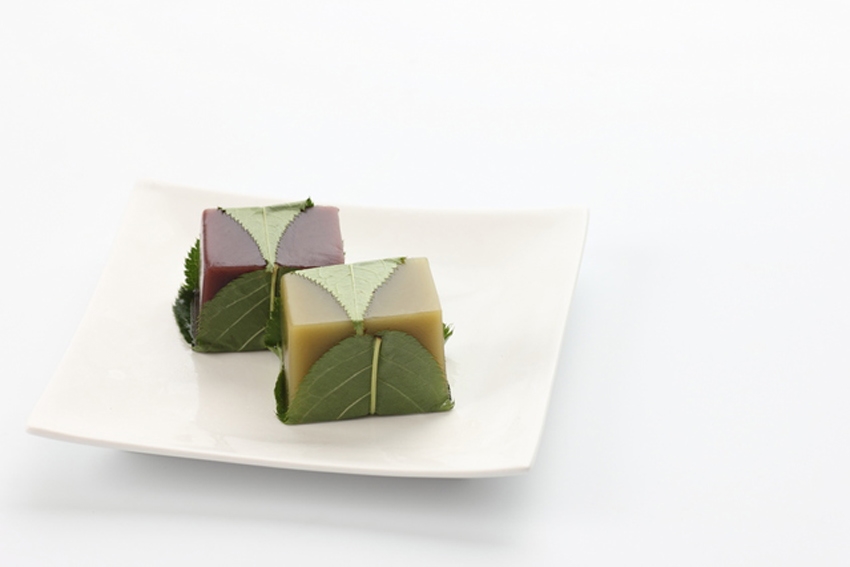 Made from adzuki beans and agar jelly, Yokan are another famous Japanese traditional dessert.
They're eaten all-year-round, but mizu-yokan, which contain a lot of agar jelly and have a smoother texture, are considered a popular and favorite Japanese summer snack!
Mizu-yokan are less sweet than regular yokan, which is another reason why they are a popular Japanese seasonal food during warm summer weather.
However, in the Hokuriku region, mizu-yokan are usually eaten during the winter.

Matcha Dessert that Everyone Loves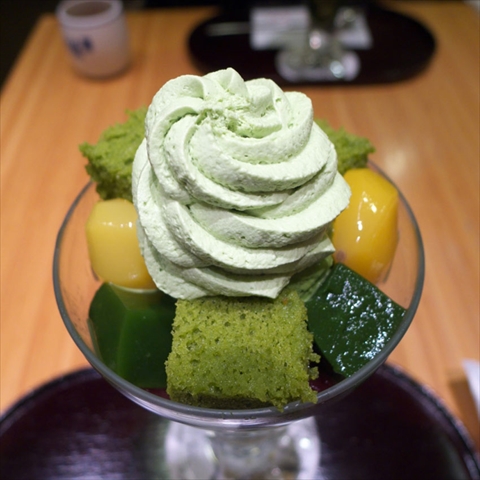 Parfaits made with Japanese ingredients are also popular Japanese summertime snacks!
You can find ones made with ingredients such as matcha, hojicha (roasted tea), kinako, and chestnuts.
These Japanese parfaits are a totally different experience to Western ones made with chocolate and such, so make sure to give them a try!
Summer in Japan is the perfect time to enjoy some cool, delicious Japanese deserts and sweets and to experience what Japanese food culture is all about!
Be sure to try some when you are taking a break from sightseeing!


[Survey] Traveling to Japan