[Special Issue: Shinkansen] Tokaido Shinkansen Connecting Tokyo and Shin-Osaka
About Tokaido Shinkansen
The Tokaido Shinkansen (bullet train) was opened in October of the year 1964. It was the first route in Japan that connected Tokyo with Shin-Osaka.
Tokaido Shinkansen Trains
The name of the three types of trains which run on this line are Nozomi (のぞみ), Hikari (ひかり), and Kodama (こだま).
Nozomi
The Nozomi is the train which is the fastest of the three and runs a direct line from Tokyo to Shin-Osaka. You can reach Shin-Osaka in approximately 2 hours and 30 minutes using this train. The stations the train stops at are Shinagawa, Shin-Yokohama, Nagoya, and Kyoto making six if you include Tokyo and Shin-Osaka. Reserved seats are a little more expensive than the other two trains costing you around 210-620 yen more.
Hikari
The picture below is of the Hikari train.
This Shinkansen is bound for Kyoto and Osaka (west side of Tokyo) . This train boasts a top speed of 300 km per hour!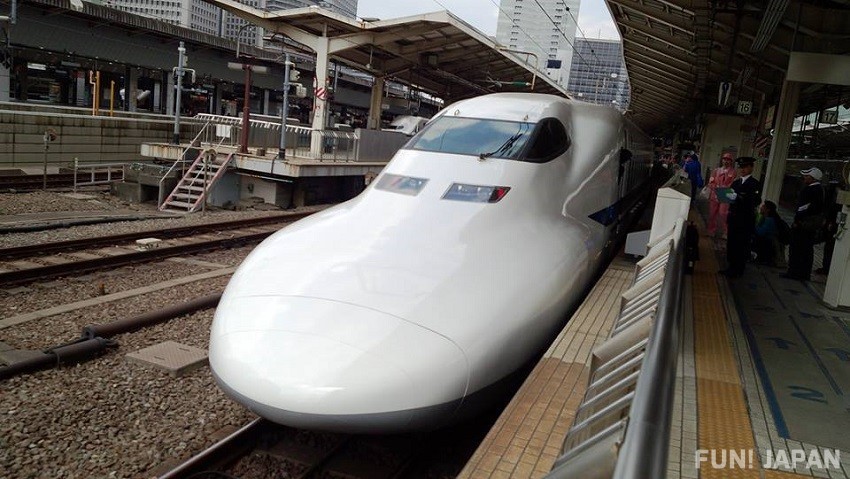 Kodama
Kodama is the train that has the most stops out of the three with 17 different stops. This train takes 4 hours to reach Shin-Osaka. However, while the fees for this train do not differ from the other two, there is a special discount plan specifically for this train which you can make use of to get a better deal.
[Survey] Traveling to Japan