Saga Prefecture
Saga Prefecture is one of the smaller Japanese prefectures located on the scenic island of Kyushu. The capital of the prefecture is Saga City although the region is more widely known thanks to its gorgeous ceramics which are made in towns such as Arita.
Although Saga is smaller than some other areas in Kyushu, you will still find a range of activities to enjoy here. Any history buffs mustn't miss the chance to enjoy one of the premium archaeological sites in Japan in the Saga Prefecture, and you will also find spa towns dotted with pretty little onsen if you want to relax. There are also a range of shrines and temples to enjoy here and Kyushu generally has a different atmosphere to much of the rest of Japan and you will find a slower pace of life here as well as the chance to visit some rural sights that are not common in other parts of Japan.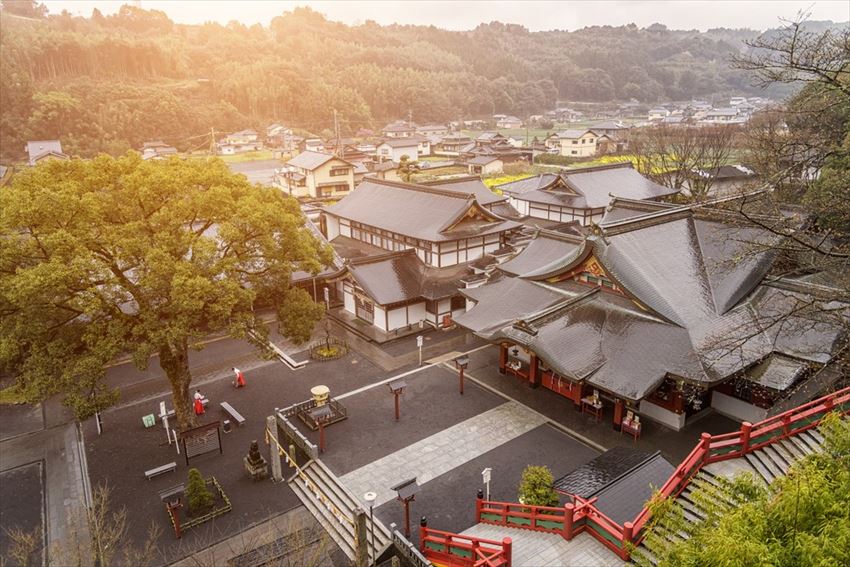 Getting to Saga:
By plane:
Saga has a small airport which has flights to Tokyo Haneda as well as Osaka Itami. There are also some international flights to Shanghai. From Saga Airport to the center of the city you can take a bus that will take 30 minutes at a cost of ¥600. Buses also run to Fukuoka Airport and take 70 minutes and cost ¥1,000.
By train:
Saga City is located on the JR Nagasaki Line and you can get a train from Hakata to Saga City using either the Kamome or Midori services. These trains cost ¥2,300 and the journey takes around 40 minutes. There are also trains from Nagasaki to Saga which take between 75 and 90 minutes and cost around ¥3,740 or a service from Sasebo which takes 65 minutes and costs ¥2,470.
Tourist Attractions:
Yoshinogari Park:
The Yoshinogari Park is known for being the prime archaeological site in the Saga Prefecture. The park contains what is thought to be a settlement that dates from the Yayoi Period which would have existed from 300 BC to 300 AD and you will find a range of ancient sites here. Some of these include pit dwellings as well as store rooms and some 2,000 tombs. Due to its size and the wealth of artifacts found here, this is considered to be one of the best depictions of the Yayoi period in modern day Japan. As a result, any history buffs should make sure not to miss this spot off their itinerary.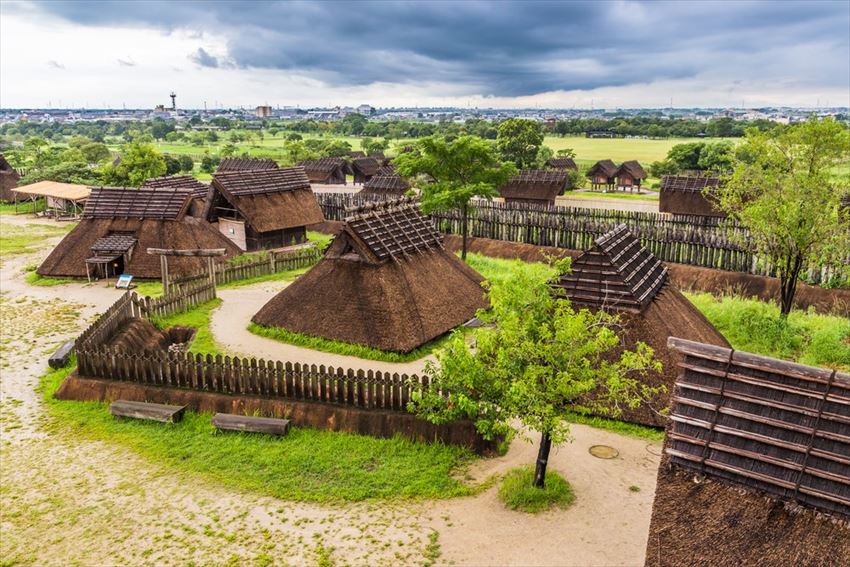 Yutoku Inari Shrine:
Yutoku Inari Shrine sits in Kashima City in the south of Saga Prefecture and is famous for being one of the top three Inari shrines in the whole of Japan. The shrine is dedicated to the Shinto deity called Inari who is closely linked to rice, foxes, and prosperity. The shrine dates from 1687 and is constructed on the side of a hill in a lush valley. The main hall is an amazing feat of engineering as it is made with wooden beams that tower some 18 meters above the floor of the valley and you need to walk along a scenic wooden path to get to the shrine which is studded with torii gates.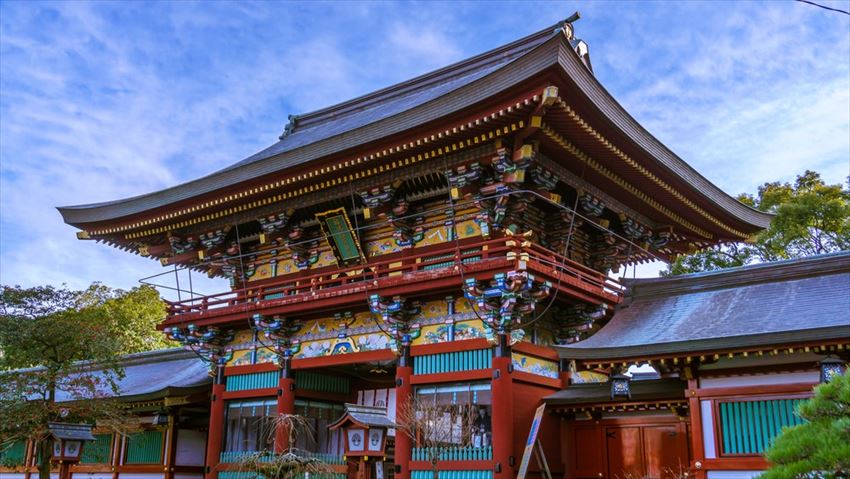 Arita and Imari:

Saga Prefecture is known for its pottery ware and the two most famous towns if you want to check out some of the handicrafts here are Arita and Imari. It is here that porcelain was first made in Japan some 400 years after the mineral kaolin was found in the surrounding area and Korean craftsmen were the first people to fashion pottery items. Nowadays you can visit both towns and learn about the history of pottery in the region as well as pick up a range of ceramic pieces for your own collection.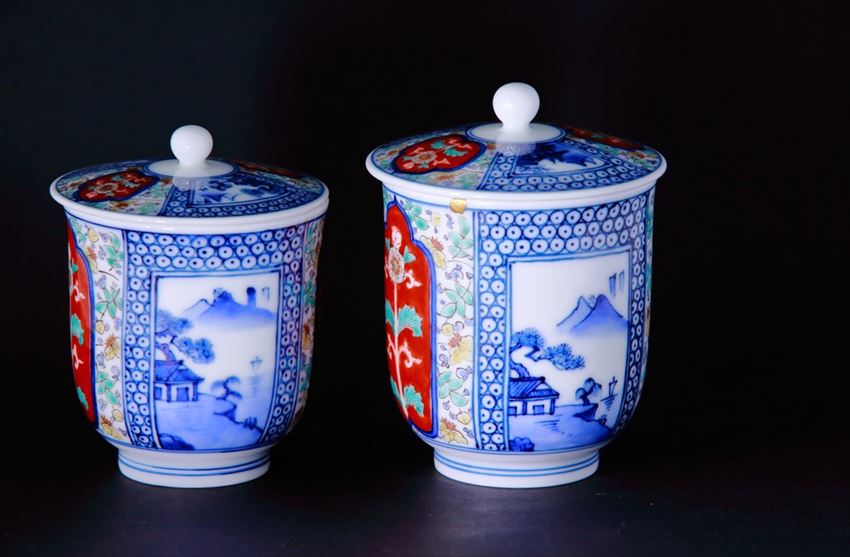 Shopping and Duty Free:
Tosu Premium Outlets:
Tosu Premium Outlets is an outlet retail venue located in Tosu in the wider Saga Prefecture. Here you will find some 150 different stores which sell everything from clothes to watches, and home furnishings to books. A range of duty free shops are also available here so this makes a great spot to stock up on some bargains.
Takeo Onsen Museum:
The Takeo Onsen Museum is a great place to come in Saga and Western Kyushu if you want to pick up some souvenirs from the region. These include a range of popular snacks that are sold across Kyushu such as puddings, cakes, and ohagi as well as other souvenir items like handicrafts.
Ureshino Tea Village:
Many people may not realize that Saga is also famous for its tea so with that in mind head to the Ureshino Tea Village where you can tour a tea plantation. The big draw here however is that you can also sample and buy an array of different delicious tea products including tea bags and loose tea leaves.
Deals:
If you are in Saga City proper and want to explore then consider renting a bicycle. There are a range of places to do this around the Saga Station and you can then follow a scenic tour which runs along the ruins of the JR Saga Line. Not only is this one of the cheapest ways to check out the city but it will also take you to some of the most scenic and less visited spots across Saga.
Recommended times to visit:
The best time of year to visit Saga Prefecture is either from October to November or in April or May. At this time the weather is pleasant and cool with less chance of rain. In the autumn you can take in the beautiful autumn colors in the parks around Saga and in the spring you can explore this prefecture and take in the beautiful cherry blossom that blooms in all the parks. The summer months of June to August see the most rain here and it can also be very humid so if you don't enjoy hot weather then it is best to give these months a miss.
[Survey] Traveling to Japan