FUN! JAPAN PR
Discover the world-class powder snow paradise of Niseko, Hokkaido! Popular Resort Hotels and Gourmet Food!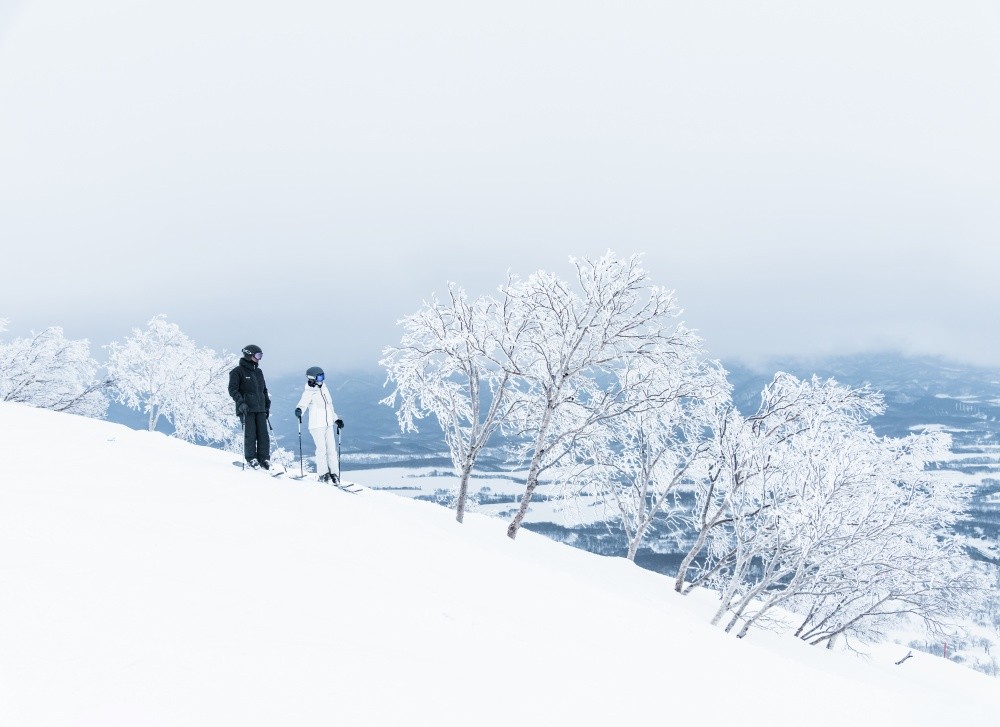 Niseko, nicknamed 'Japow', boasts a high-quality powder snowfall that attracts skiers and snowboarders from all over the world. However, Niseko is not only a once-in-a-lifetime skiing paradise, but also a world-class resort and a gourmet destination not to be missed by both ski enthusiasts and those planning a magical winter getaway!
Where is the powder snow paradise of Niseko? What makes it so great?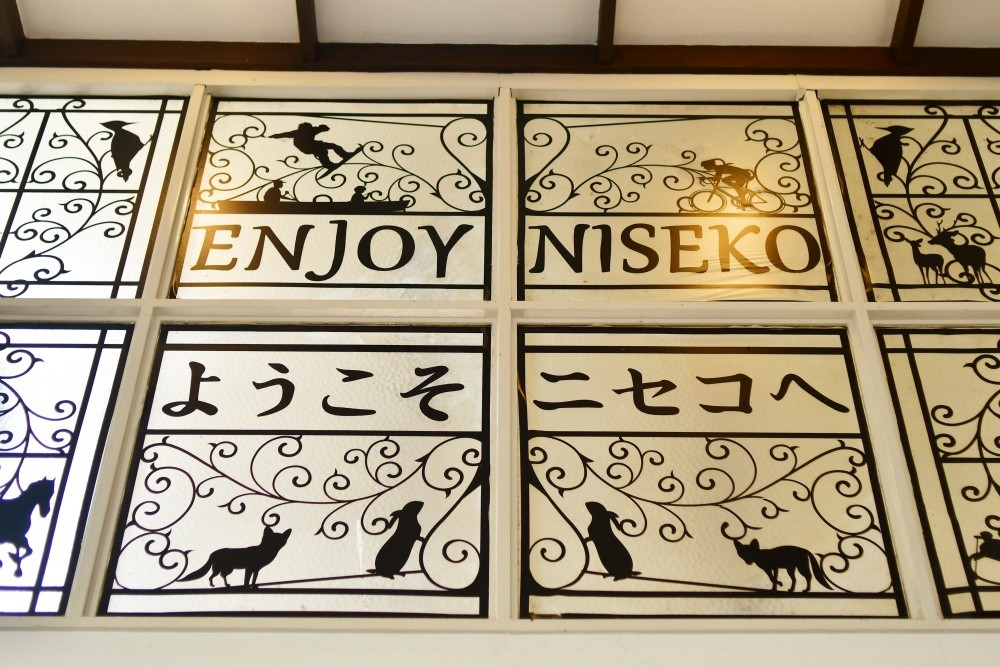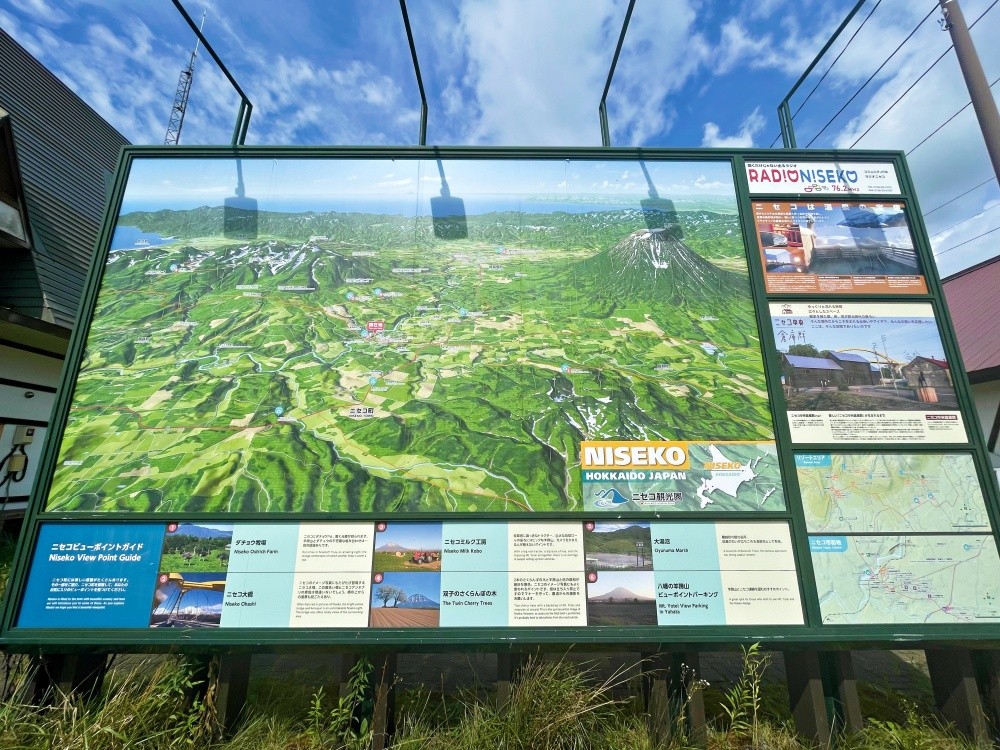 Niseko is one of the most cosmopolitan resort areas in Japan. Located in the western part of Hokkaido, it takes about 2 hours to reach by car from Sapporo City or New Chitose Airport, about 3 hours by express bus direct from Sapporo Station or New Chitose Airport, or about 2 hours and 50 minutes by train (take the JR rapid train from New Chitose Airport to Otaru, then transfer to the JR Hakodate Line to Kutchan, the nearest station to Niseko HANAZONO area). From Sapporo, the same route takes about 2 hours by train. However, public transportation is relatively scarce in Niseko itself, so it is best to use cabs or hotel shuttle buses for transportation around the area.

Niseko is surrounded by abundant nature and offers scenic beauty throughout the four seasons, with Mount Yotei, also known as "Ezo Fuji", standing tall as its centerpiece. From spring to summer, outdoor activities such as rafting and trekking can be enjoyed, and in winter, winter sports such as snowboarding and skiing are not to be missed. Niseko's unique terrain and climate means that there is always plenty of powder snow, and Niseko United's four ski resorts boast a variety of courses suitable for skiers and snowboarders of all skill levels. Niseko is also a treasure trove of onsen hot springs and gourmet food, so guests can enjoy themselves to the full off the slopes too!

Experience a luxurious stay at the Park Hyatt Niseko Hanazono, a ski-in, ski-out luxury hotel!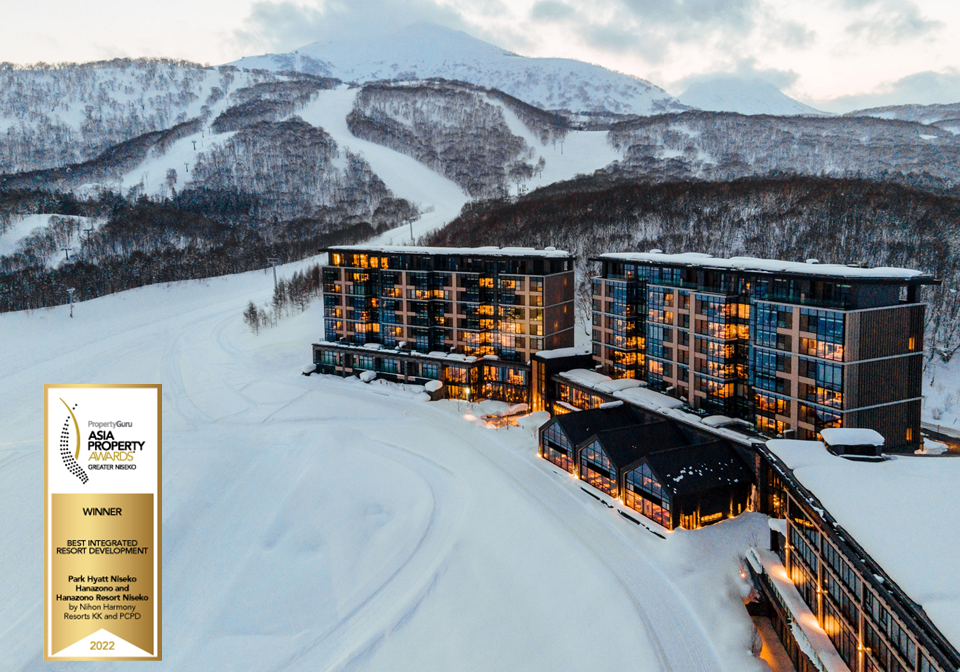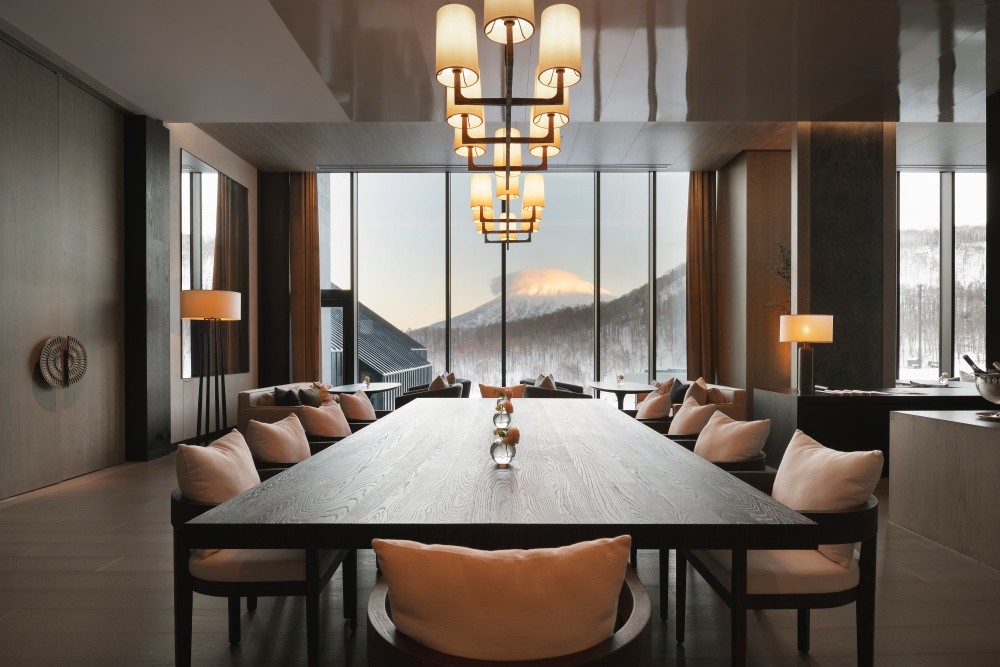 Five-star luxury hotel, Park Hyatt Niseko Hanazono, opened on the ski slopes of the Niseko Hanazono Resort in 2020. As part of the Hyatt Group's premier brand, this dazzling hotel boasts a sophisticated and contemporary design that is guaranteed to wow. From the lobby to the guest rooms, the hotel's fashionable aesthetic embodies warmth, comfort, and a distinct fusion with nature.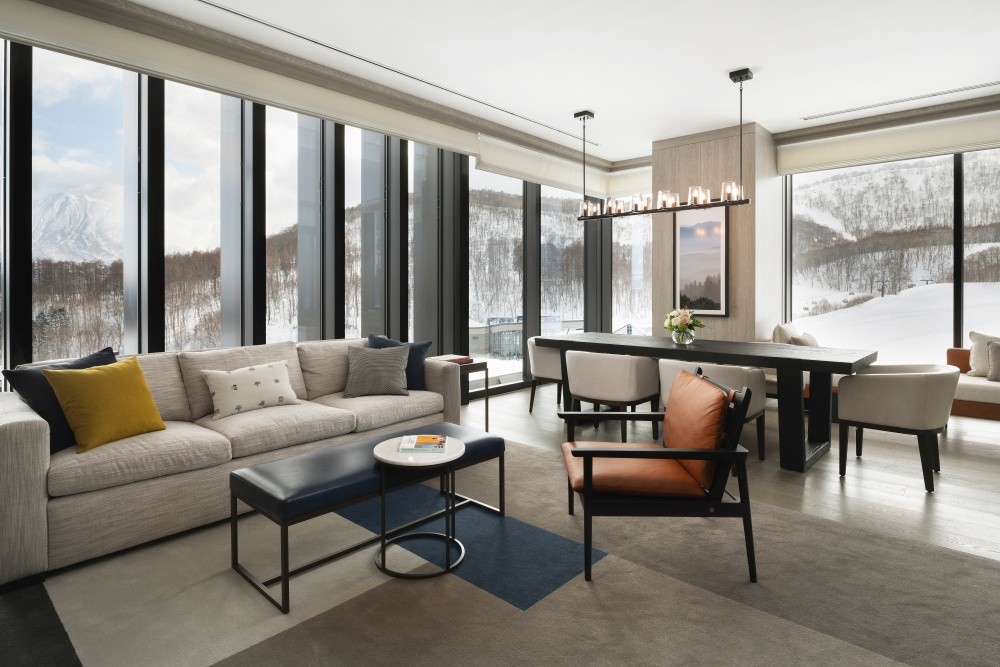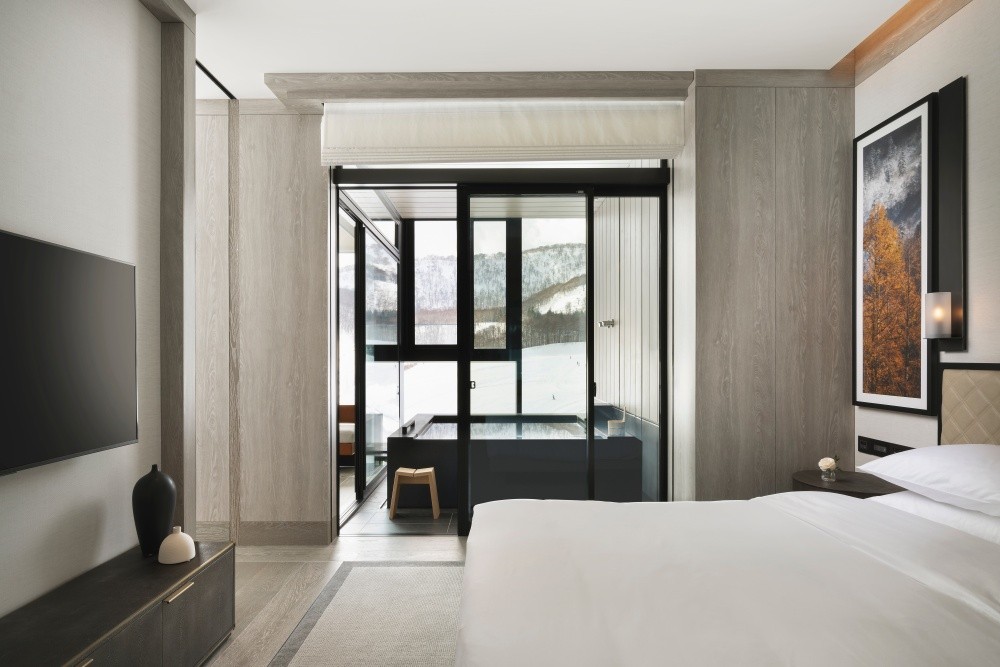 The hotel has a total of 100 rooms, all measuring a roomy 65 square meters in size. Whether you choose a room equipped with stunning mountain views of Mount Yotei or a suite with a private hot spring, there is something for everybody. To meet the needs of skiers, each room is equipped with a spacious walk-in closet for luggage storage. Park Hyatt Niseko Hanazono also offers a convenient ski valet service to ensure a luxurious and comfortable ski experience. With state-of-the-art heated lockers and an exclusive ski valet counter on the spacious first floor of the hotel, guests can easily rent ski and snowboard equipment, purchase lift tickets, and book ski schools and activities, as well as take advantage of the hotel's prime position to ski directly out onto the slopes!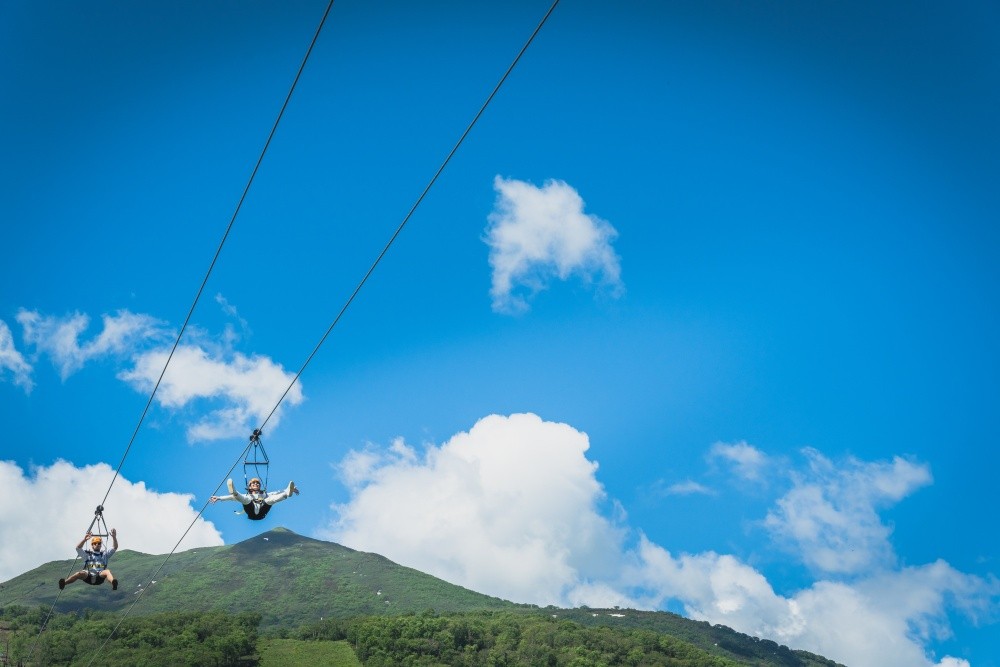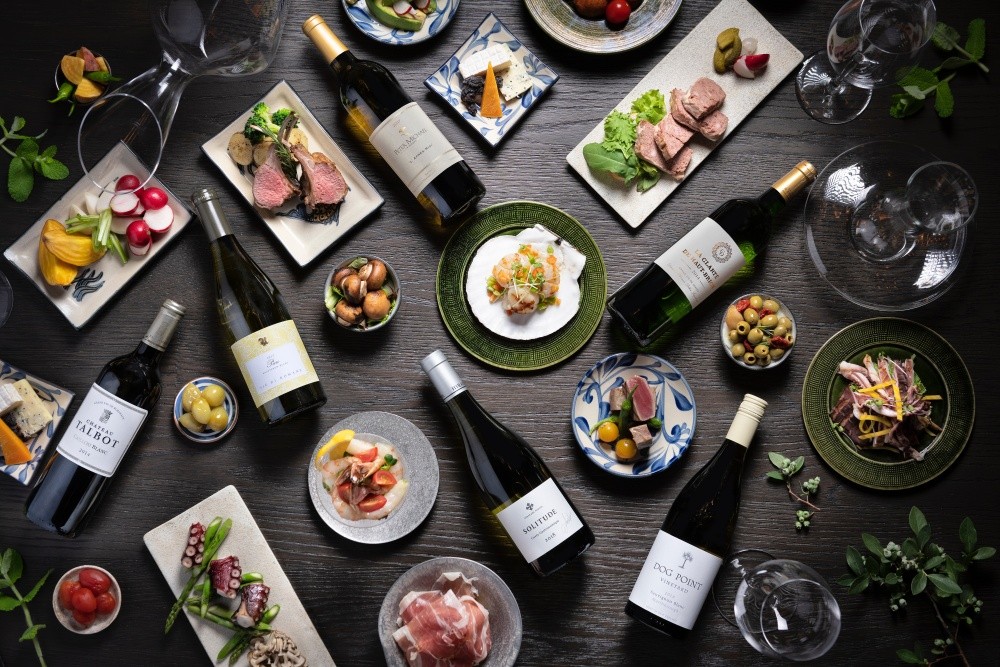 The hotel also offers extensive wellness facilities for those who wish to enjoy activities other than skiing. There is a large onsen hot spring facility, a 25-meter indoor heated swimming pool, a fitness center, and a spa that also offers luxurious and relaxing couples treatments. Around the resort, from spring to fall, guests can enjoy ziplining, rafting, and horseback riding, and there are also a variety of interesting one-off events, such as fireworks and light art installations. Foodies will be spoilt for choice with the ten restaurants, lounges, and bars in the hotel, including French, Italian, and teppanyaki. Enjoy exquisite cuisine made with fresh Hokkaido ingredients as you sip on expertly-selected wine and locally brewed sake.

Park Hyatt Niseko Hanazono

Address: 328-47 Aza-Iwaobetsu, Kutchan-cho, Abuta-gun, Hokkaido
Enjoy powder snow even if you have no ski gear at Winter Sports Shop "RHYTHM BASE"!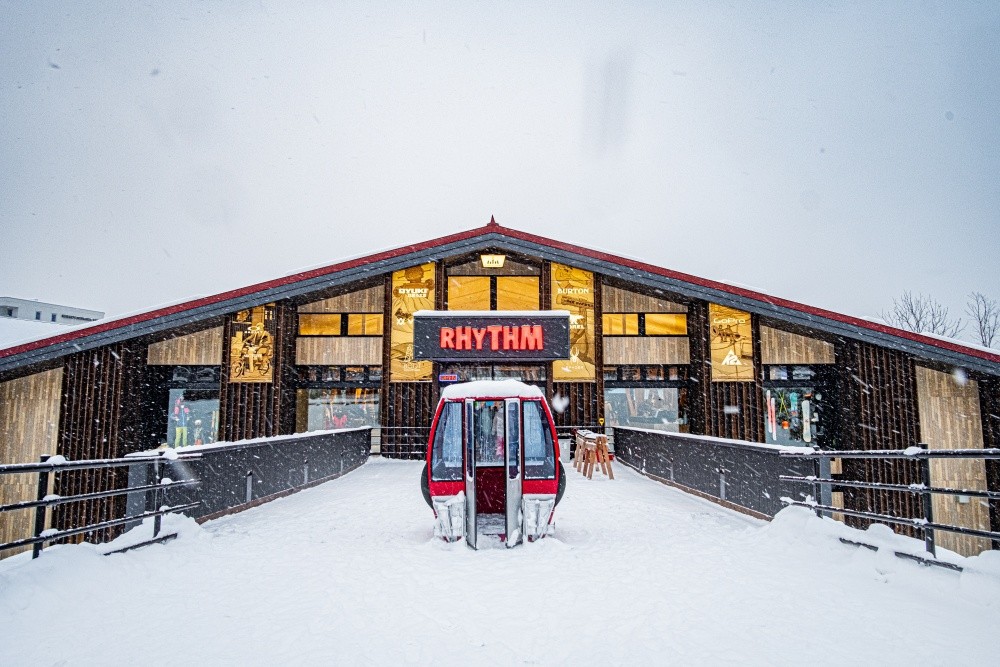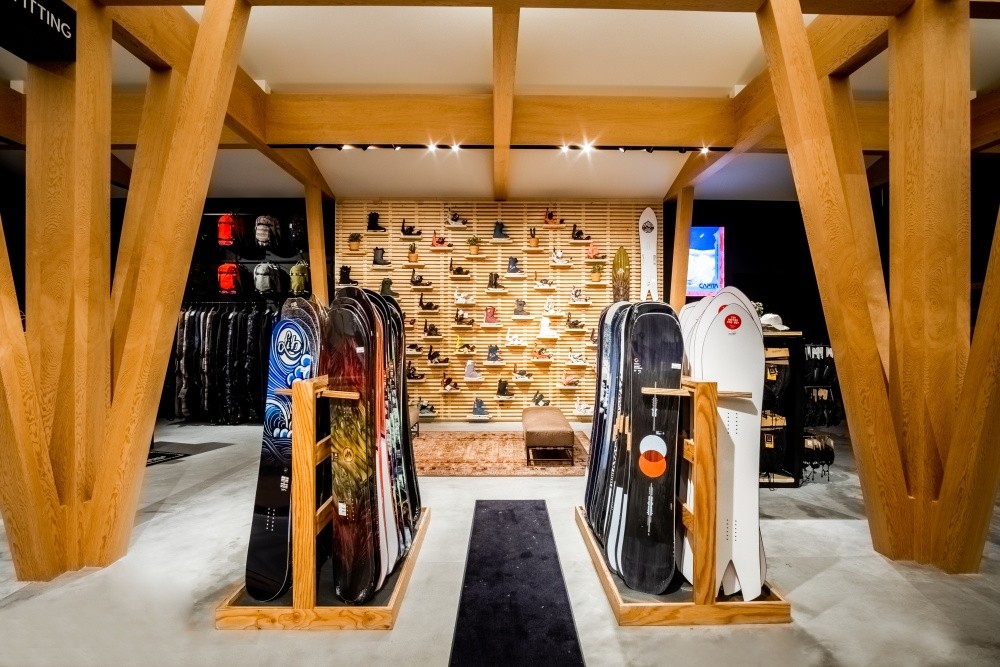 For first-time visitors to Niseko or skiing beginners, assembling all the necessary gear may seem like a daunting task. That's where "RHYTHM BASE" can help! RHYTHM BASE, which originated in Australia, opened its first store in Niseko in 2005, and now has stores in Furano in Hokkaido and Hakuba in Nagano, making it the leading winter sports goods store in each of Japan's major ski areas.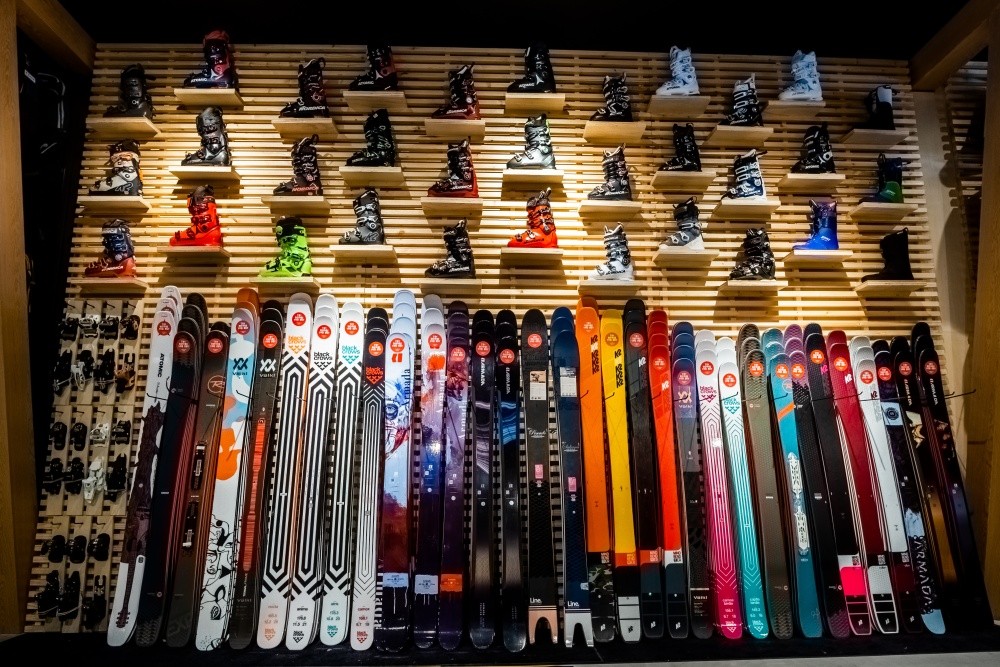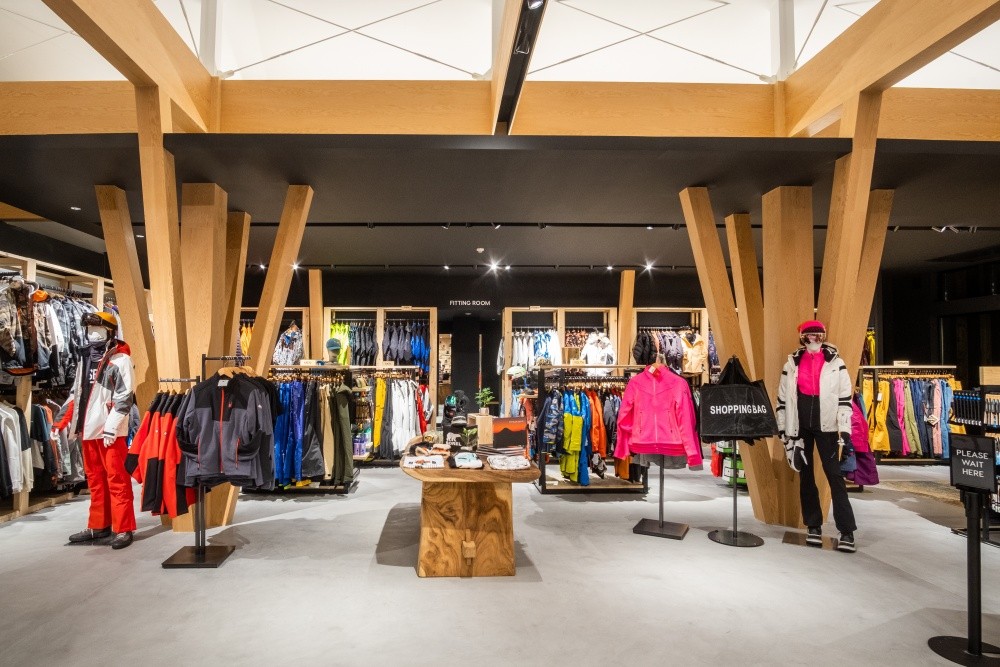 RHYTHM BASE rental packages are divided into two plans: Standard and Premium. With over 5,000 pieces of gear from more than 200 brands from around the world, you can find the right set-up for your gender, age, level, terrain, and other needs. The best part is that you can exchange your rental gear as often as you like, and if you find something you particularly like and want to use for yourself, you can buy it directly from the store. This is a great option for those who do not yet own their own gear or for those who want to make family trips easier.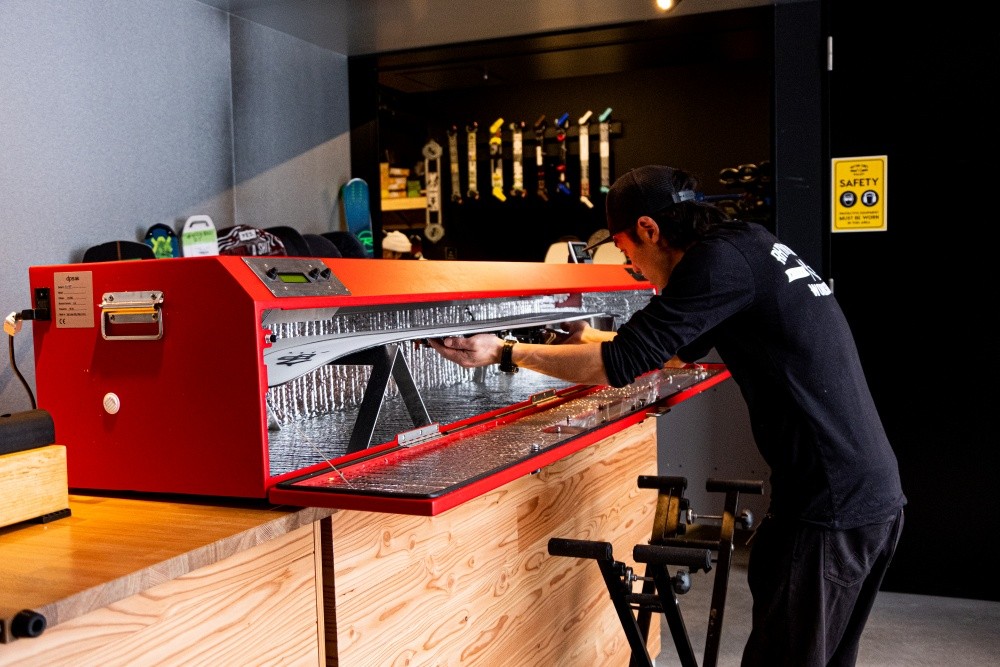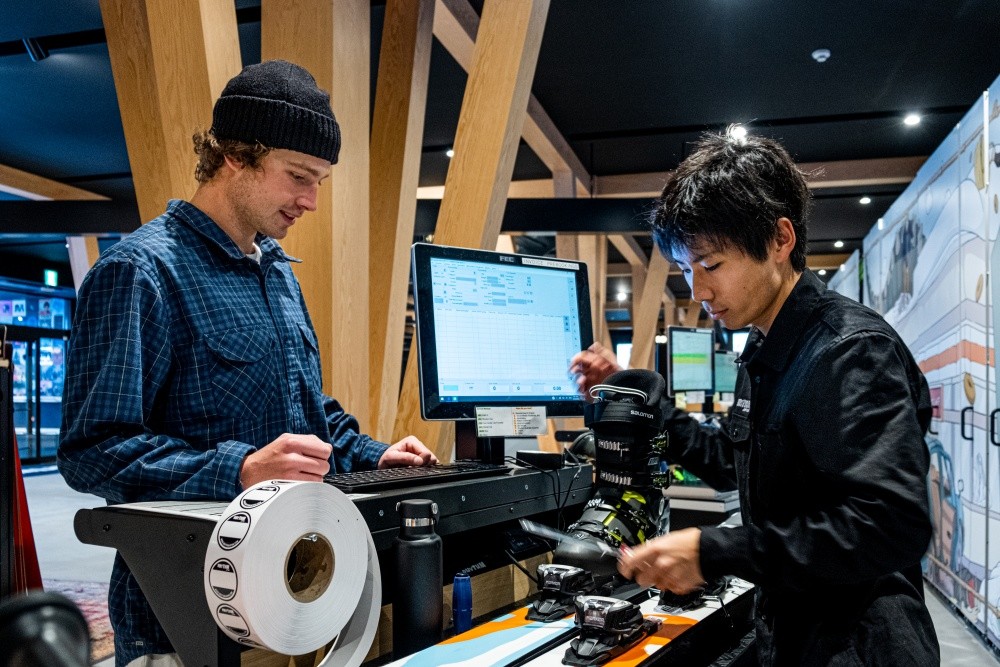 RHYTHM BASE is located right next to the Niseko Tokyu Grand Hirafu ski resort, just a 5-minute walk from the store to the lift station. The store also offers a shuttle service to and from your hotel at the start and end of your rental day. 2023 will see the launch of a new travel package called "Trips" that includes equipment rental, coaching, lodging, and a shuttle service, so all you need is an airline ticket to New Chitose. If you like to stay active and take on new challenges, you will definitely love this powder snow paradise.

RHYTHM BASE

Loved by locals! Three delicious gourmet eats in Niseko
Sushi Hanayoshi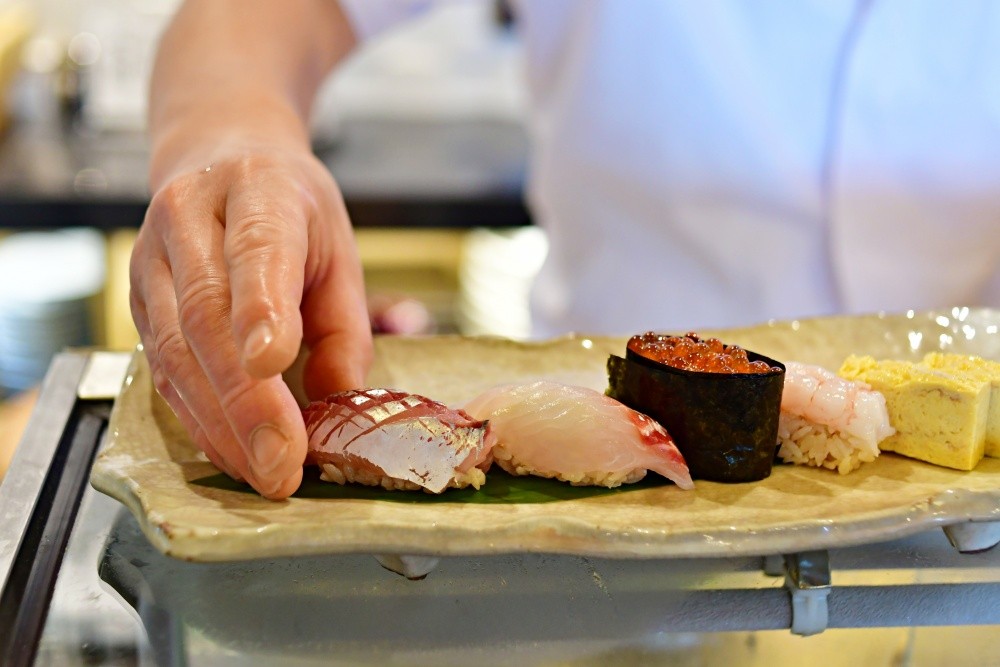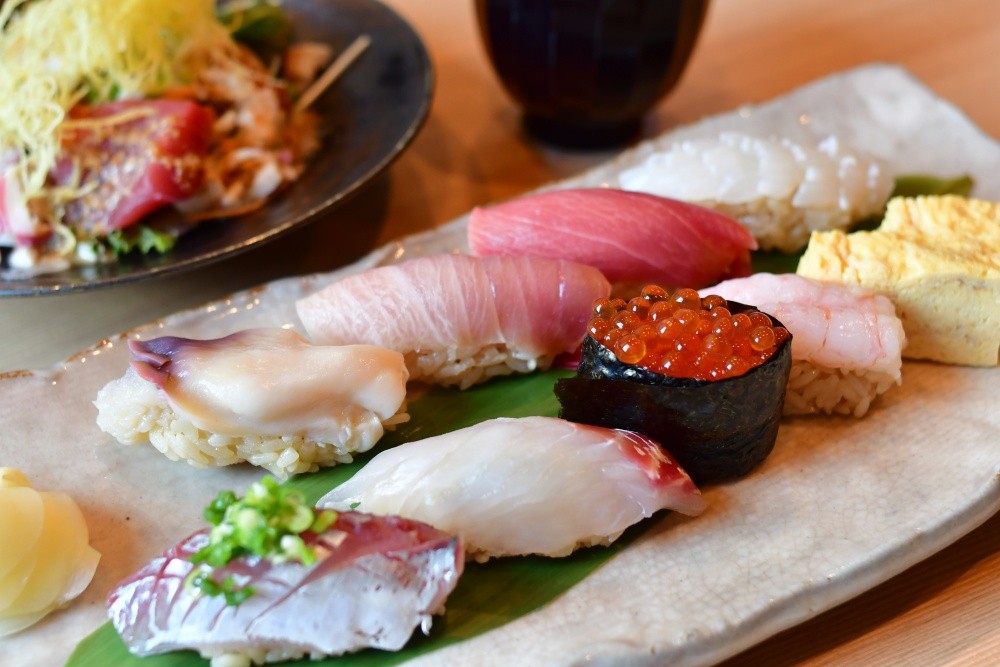 Located near JR Niseko Station, Hanayoshi uses the finest ingredients imported from all over Japan so that you can enjoy seafood all year round. The lunchtime bara-chirashi and eight- and ten-piece sushi set menus (with salad and soup) are fresh, delicious, and filling! Reservations are required for lunch and dinner omakase courses. Reservations during the annual snow season fill up early in July and August, so if you are planning to visit, make your reservations as soon as possible!

Sushi Hanayoshi

Genghis Khan Eijin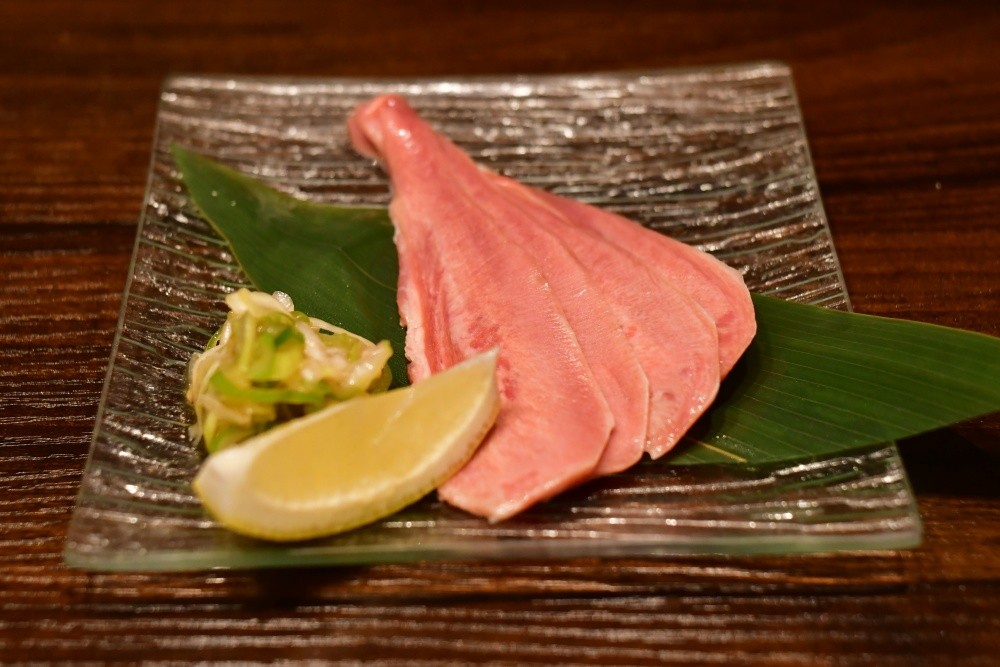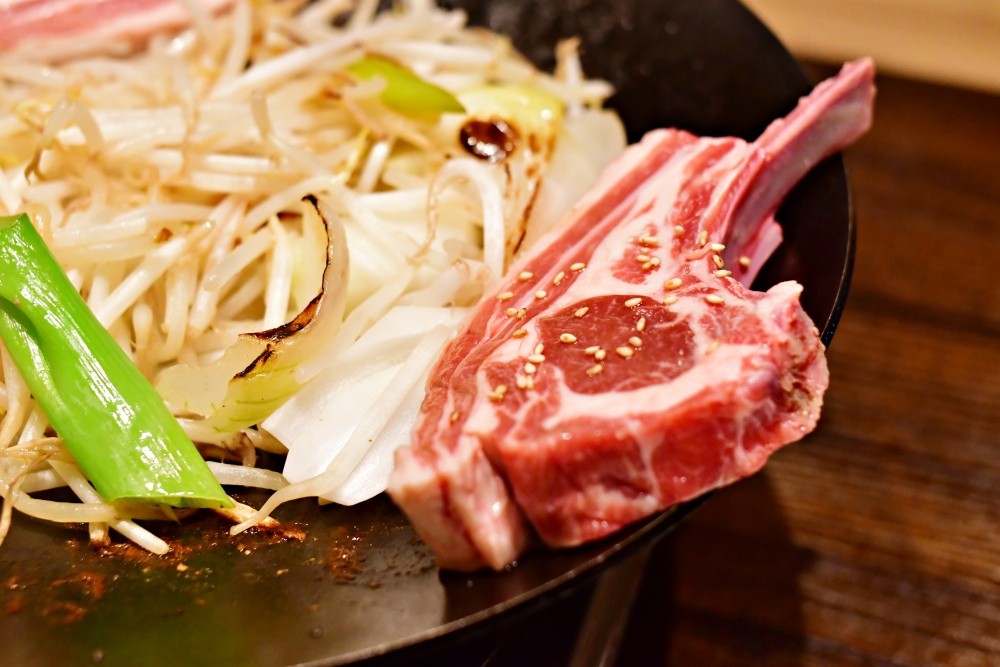 Eijin's Genghis Khan is different from other establishments. The iron pot used in this top gourmet spot is shaped like a wok, utilizing the concave design so that the oils and juices flow into the vegetables while the meat is cooking, allowing you to fully enjoy the flavor of the rich and juicy lamb. The deep flavor of the meat, delivered fresh every morning, creates a tantilizing, melt-in-the-mouth sensation! You can also enjoy rare parts of lamb, such as lamb tongue, thick-cut lamb chops, and lamb fingers, which are hard to find at other restaurants!

Genghis Khan Eijin

Address: 1-11-4, Kita 3-jo Nishi, Kutchan-cho, Abuta-gun, Hokkaido
La villa LUPICIA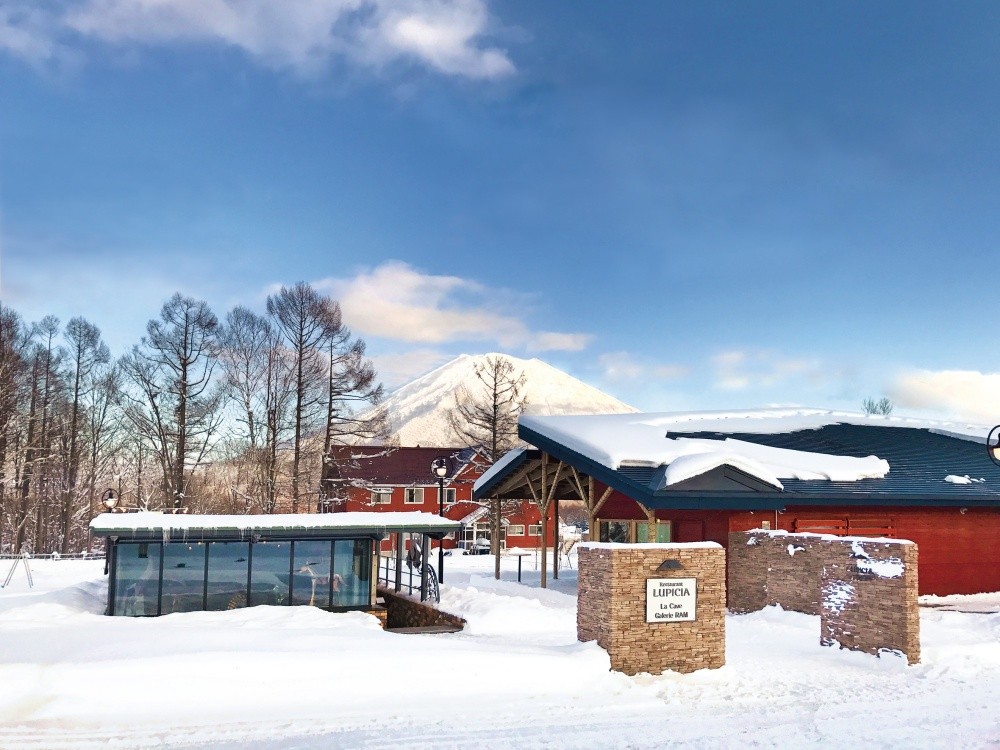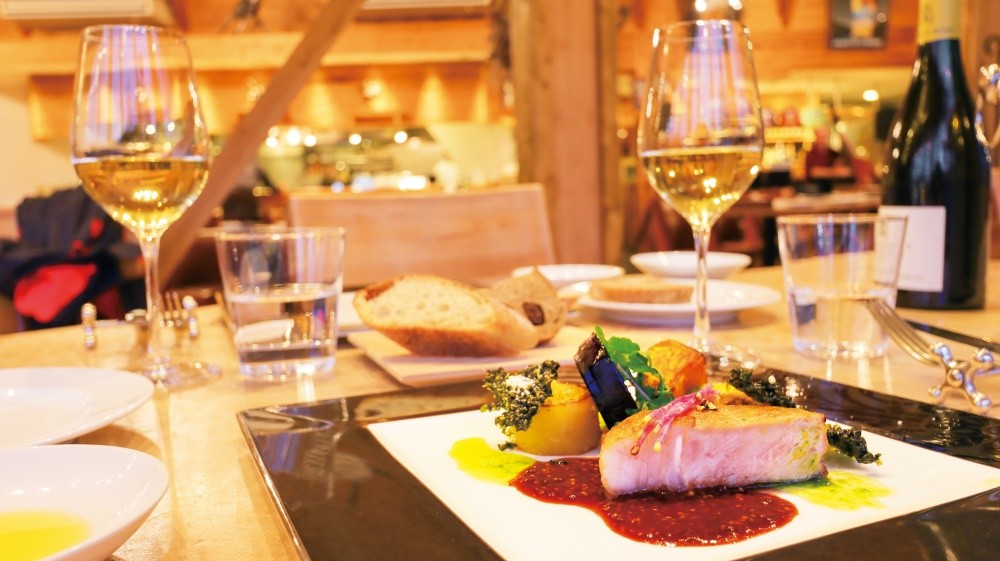 La villa LUPICIA boasts a relaxed and elegant atmosphere, perfect for a post-ski treat. This tasty spot was established by LUPICIA, a tea store specializing in teas from around the world, which operates stores throughout Japan. The western-style menu is authentic and diverse, utilizing fresh local ingredients from Hokkaido and Niseko. From spring through fall, the lunch menu includes steak, curry and rice, and all-you-can-drink LUPICIA tea! In winter, the dinner menu includes appetizers, pasta, fish and meat dishes that will warm and soothe you after a long day of skiing. Tuck into Niseko's best gourmet delights with carefully selected wines and home-brewed craft beers from around the world!

La villa LUPICIA

Whether you have been to Hokkaido before or not, or whether you like skiing or not, Niseko is a place where you can fully enjoy your holiday 100%! In addition to the charm of Niseko's powdery snow in winter, there are many other interesting experiences and gourmet foods to be enjoyed during every season, making it a great choice for those who want to indulge in a relaxing vacation. Add it to your Japan vacation bucket list now!