Enjoy the individuality and charm of Nagasaki, a port city with one of the world's top three greatest nightscapes, plenty of amazing tourist attractions and tasty gourmet cuisine!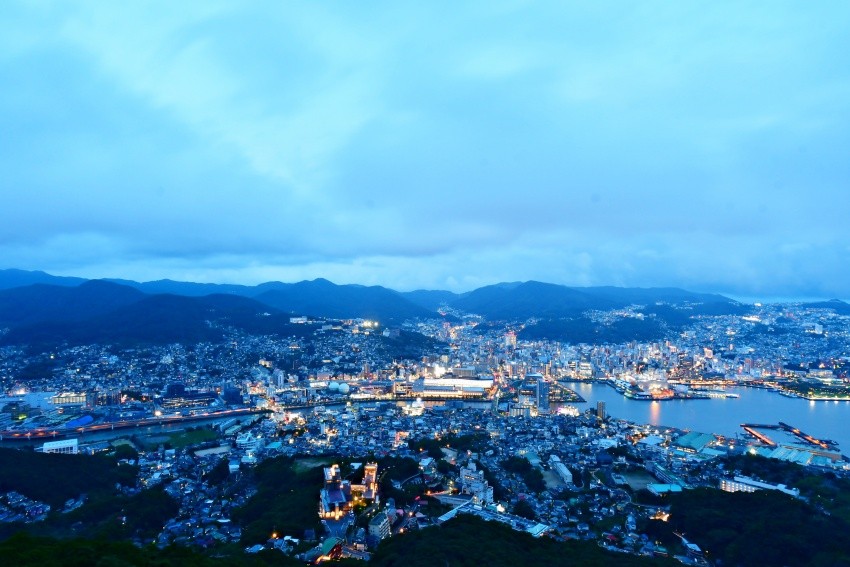 Nagasaki was the only port in Japan open for Western trade during the Edo period (1603-1867) when the country was otherwise closed to the outside world. The city absorbed a great deal of Western culture and still to this day retains an exotic atmosphere that can be seen in everything from its architecture to its cuisine. So, let's dive into the unique charm of Nagasaki and check out its incredible fusion of different cultures!
Must-see sightseeing spots in Nagasaki City

Mount Inasa-yama Night Views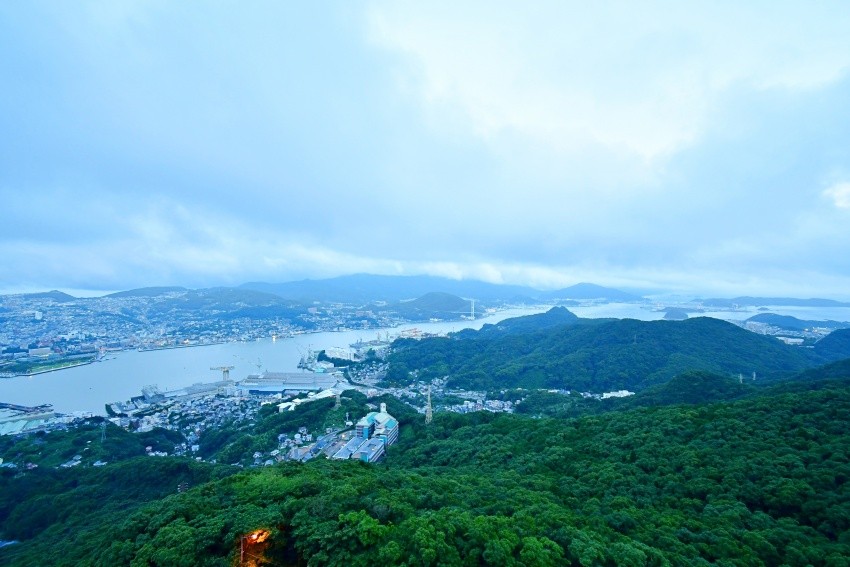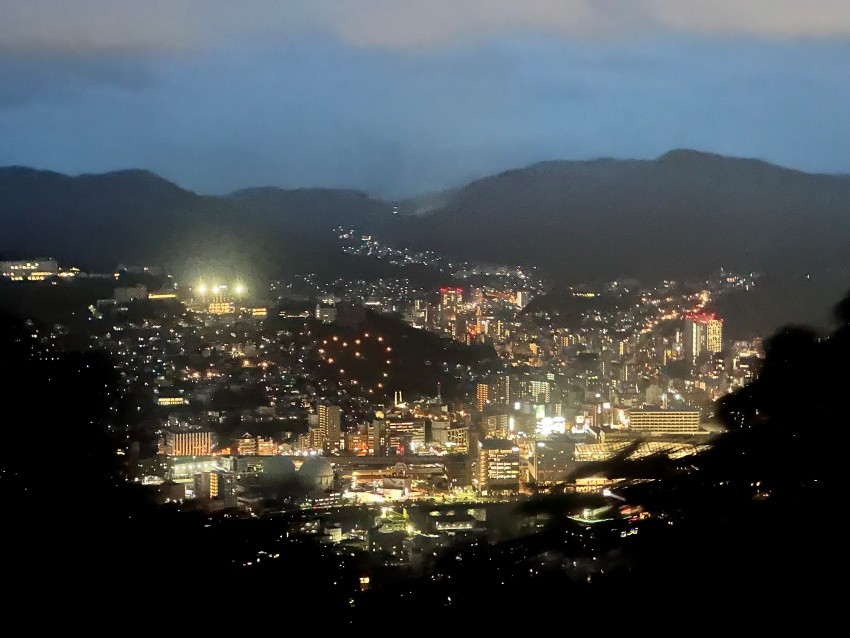 There are many epic nightscapes in Japan. Among them, the night view of Nagasaki is recognized as one of the "World's New Three Greatest Night Views" and "Japan's New Three Greatest Night Views," and is often touted as a "Ten Million Dollar Night View". The best place to view Nagasaki's renowned nightscape is Mount Inasa-yama, which stands 333 meters above sea level. Once you arrive at Inasa-yama Park by bus from Nagasaki Station, you can take the slope car or walk (about 15 minutes) to the observatory at the top of the mountain. Another recommended route would be to take the bus from Nagasaki Station to Fuchi Shrine Station, where you can then take a ropeway to the top of the mountain.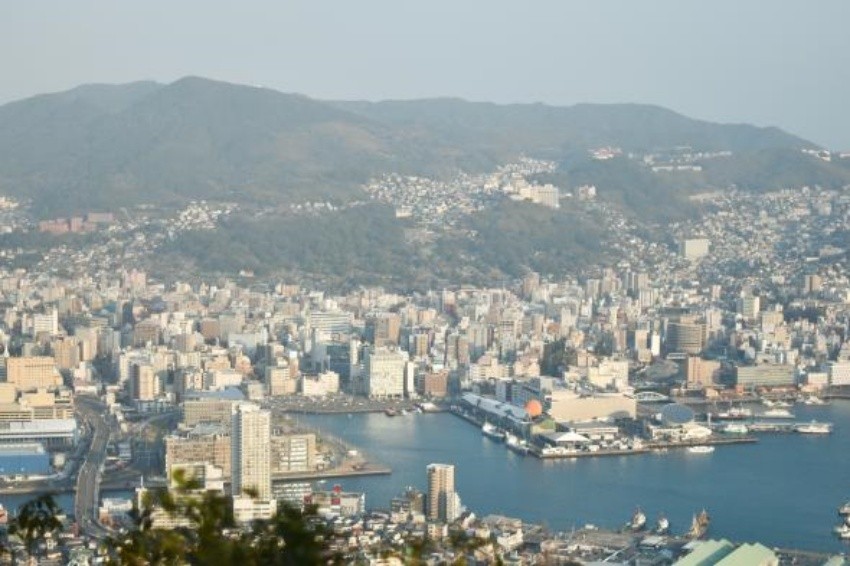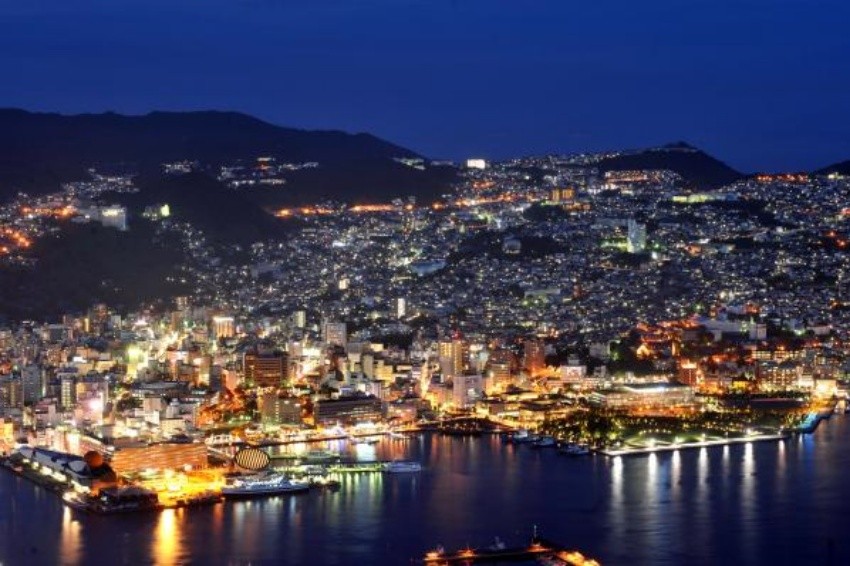 Surrounded by mountains, Nagasaki is characterized by its bowl-like topography with few flat areas and many slopes. This feature gives the nightscape a three-dimensional effect. The entire town of Nagasaki shines with twinkling city lights that roll down from the slopes of the mountains towards the port. It is like a jewelry box bursting with gems, filled with vitality and movement. The brilliant lights will leave you entranced - it is most definitely a "ten million dollar" night view! Of course, the scenery during the day is also very beautiful. If the weather permits, you can see as far as the Goto Islands, Unzen, Gunkanjima, and Amakusa in Kumamoto!

Mount Inasa-yama Summit Observation Deck
Address: 364 Inasa-machi, Nagasaki City, Nagasaki Prefecture
Access:
(1) For the Ropeway: Take a bus from Nagasaki Station and get off at 'Ropeway-mae'. Board the ropeway at Fuchi Jinja Ropeway Station.
(2) For the Slope Car: Take a bus from Nagasaki Station and get off at 'Inasa-yama Koen'. Board the slope car at Inasa-yama Slope Car Chufuku Station.
Meganebashi Bridge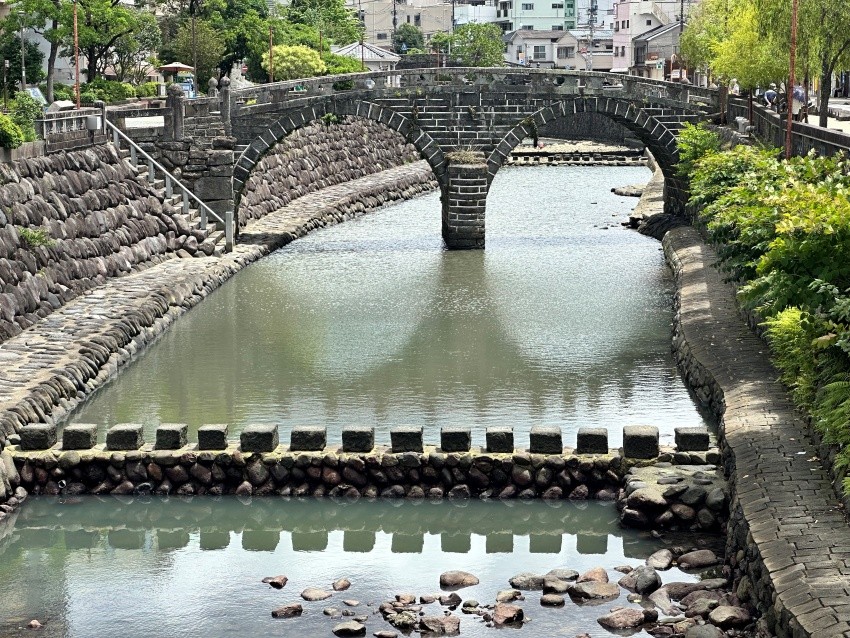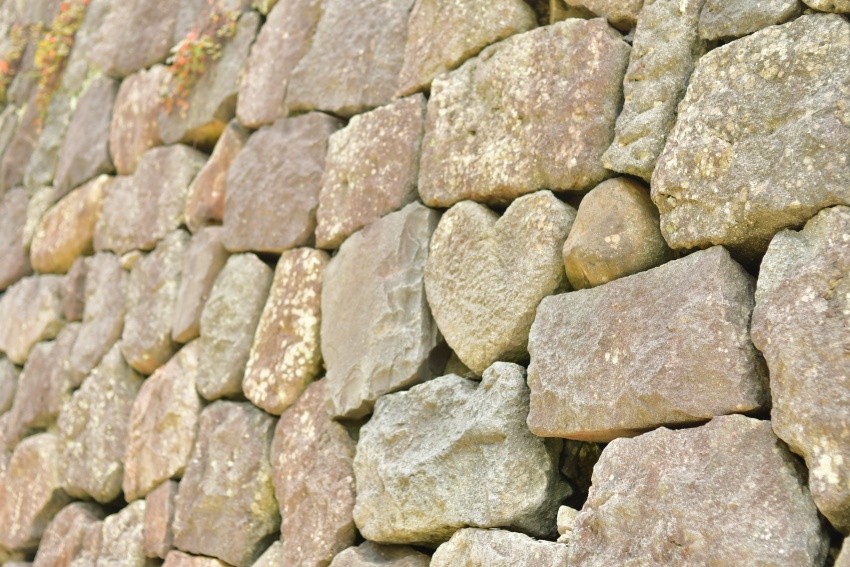 Meganebashi Bridge in Nagasaki is one of the "Three Famous Bridges in Japan". It is one of the oldest existing arched stone bridges in the country and is designated as a National Important Cultural Property. It is said to have been built by Zen monk Mokusu-nyojyo of Kofuku-ji Temple.
It's thrilling to see Meganebashi Bridge from different perspectives: from above and below, from afar and close-up. When the sunlight shines on the bridge, the two semicircles reflect the surface of the river and form round circles like a pair of glasses. This is the origin of the name "Meganebashi", which means "glasses bridge" in Japanese. Another way to enjoy the bridge is to look for the heart-shaped stone hidden within the structure. It is said to bring good luck to those that can find it!
Meganebashi Bridge
Address: Between Uonomachi and Suwamachi, Nagasaki City, Nagasaki Prefecture
Access: Take the streetcar from Nagasaki Station, get off at Meganebashi Station, and walk about 2 minutes.
Recommended Gourmet in Nagasaki
Nagasaki Specialties 'Champon' and 'Sara Udon'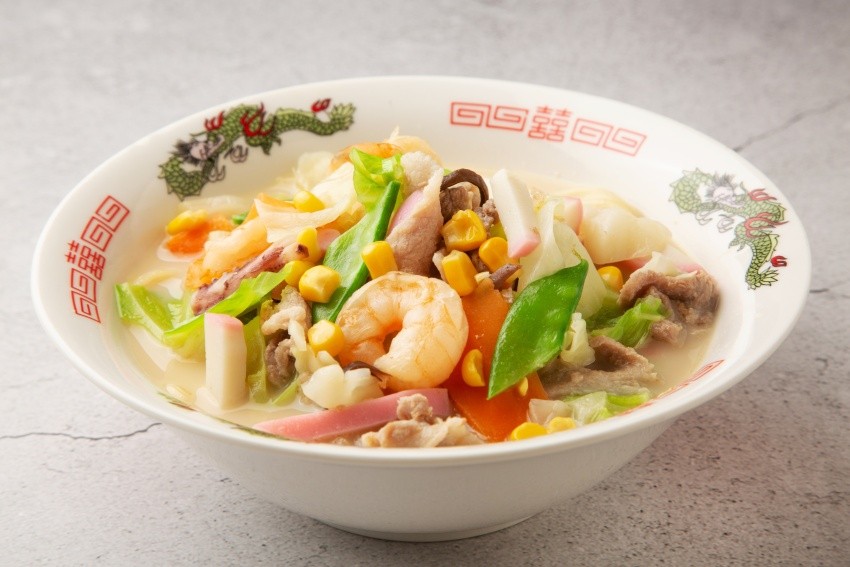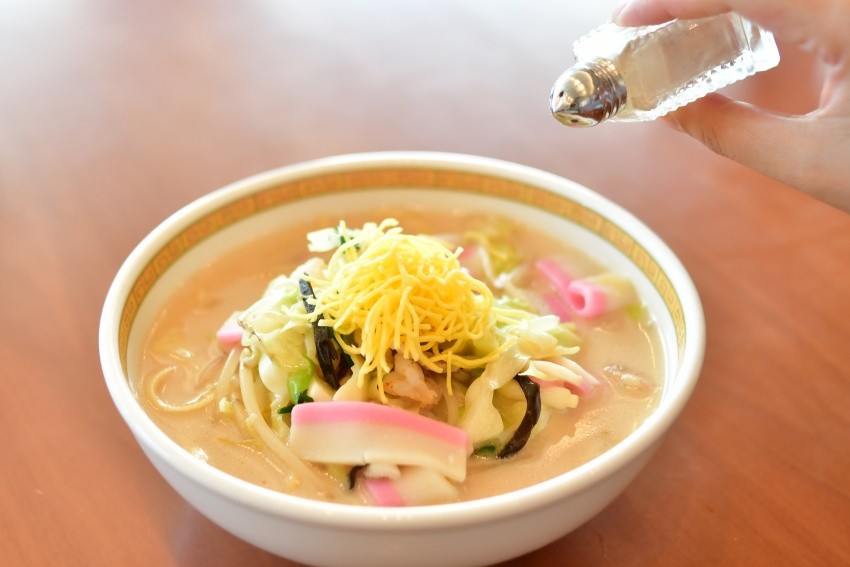 When it comes to Nagasaki gourmet food, Champon and Sara Udon are a must-try. Champon is said to have been invented in the 1900s by a Chinese restaurant in Nagasaki City. This tasty dish contains various ingredients such as seafood, meat, vegetables, and fish paste. The most distinctive feature is the thick, chewy noodles. The soup is made mainly from chicken and pork bones, and when a little pepper is added, the deep sweetness of the soup becomes more pronounced.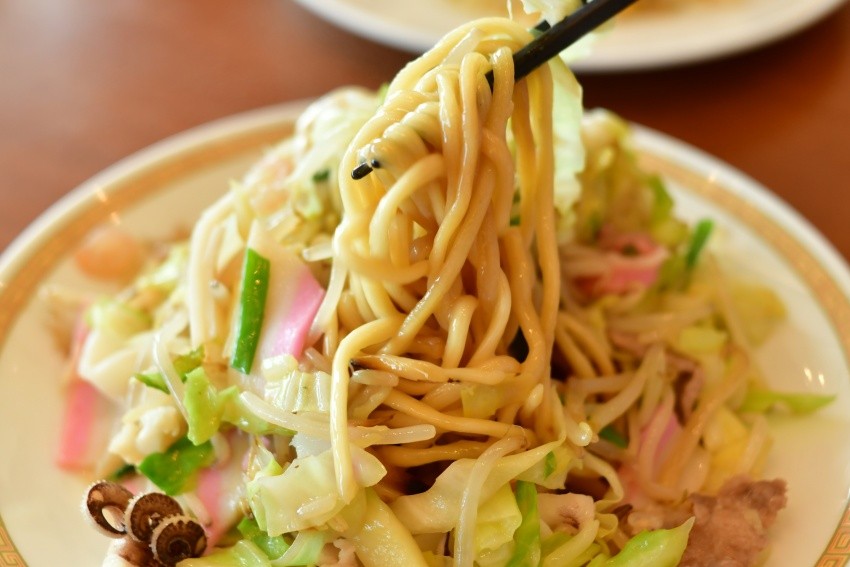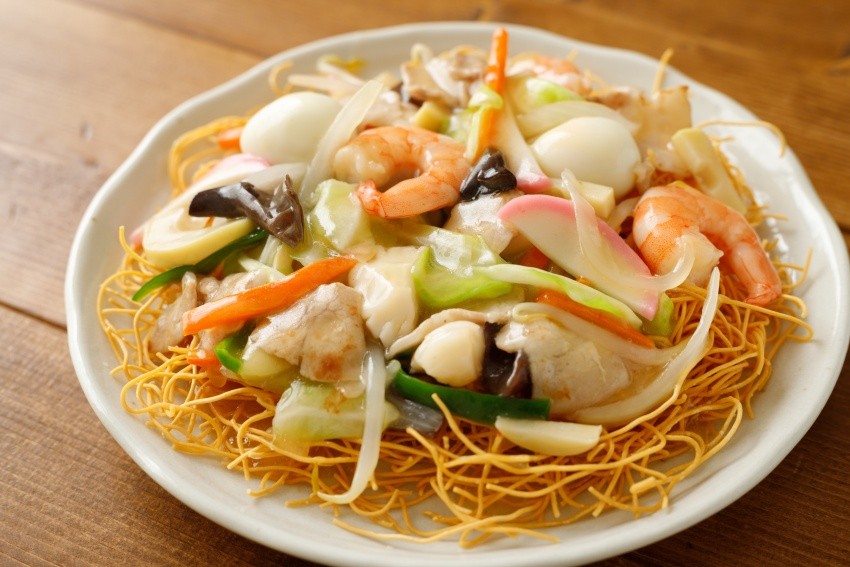 The ingredients used for Sara Udon are very similar to those used for Champon. Nowadays, there are two types of noodles: one made with the same thick noodles as Champon, and the other with thin, crispy noodles that are lightly fried. The crispy texture of the thin noodles is truly heavenly. Both adults and children alike are sure to love this dish.
Milkshakes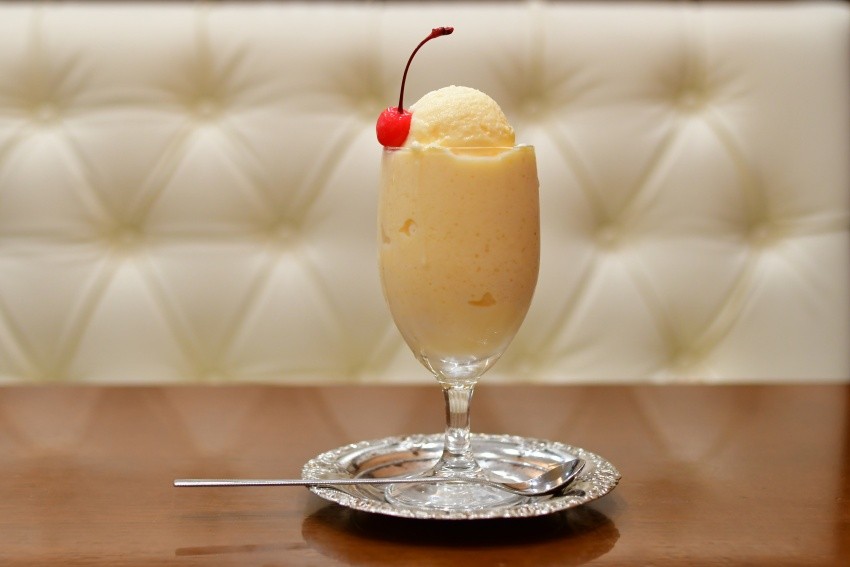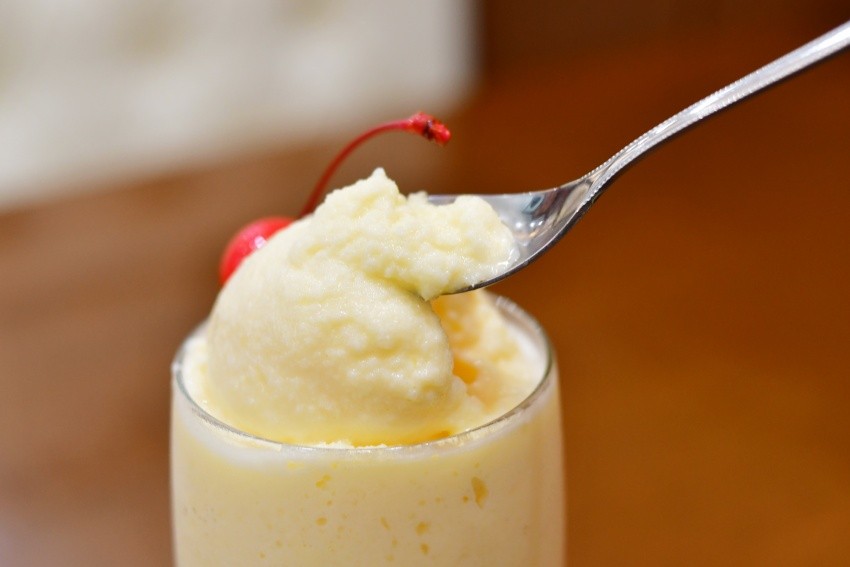 Milkshakes became popular in Nagasaki during the late Taisho (1912 - 1926) to early Showa (1926 - 1989) period. However, this city's milkshakes come with a twist - the most common recipe is an 'edible milkshake', which can be enjoyed like a dessert. It is made simply with milk, eggs, sugar, condensed milk, and ice. The nostalgic, yet refreshing taste is perfect for a hot day!
Turkish Rice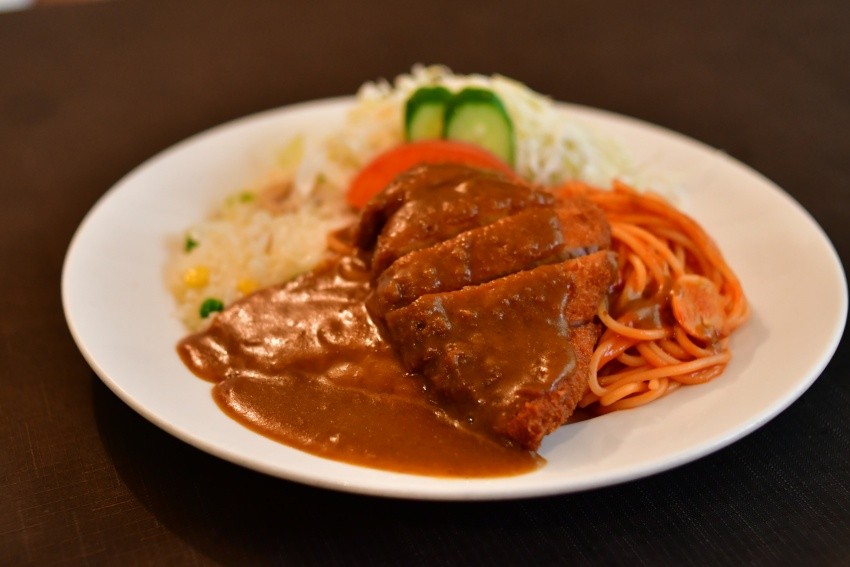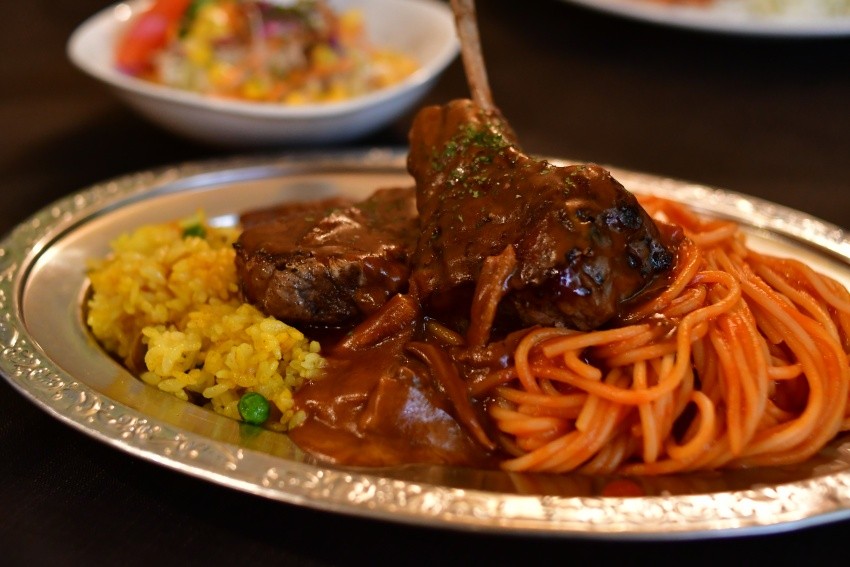 Despite its namesake, Turkish Rice is actually a Japanese-Western fusion dish that originated in Japan. It usually combines pork cutlets, pasta flavored with ketchup and pilaf rice in a strange, yet tasty mix of food that seems almost like a children's lunch for adults! This moreish and decadent dish is satisfying and well-loved among gourmet foodies. Depending on the restaurant, the cutlet may be fried shrimp or steak, or the pilaf may be curry-flavored, as well as countless other variations.
Recommended Shopping Spot 'Youme Town Yumesaito'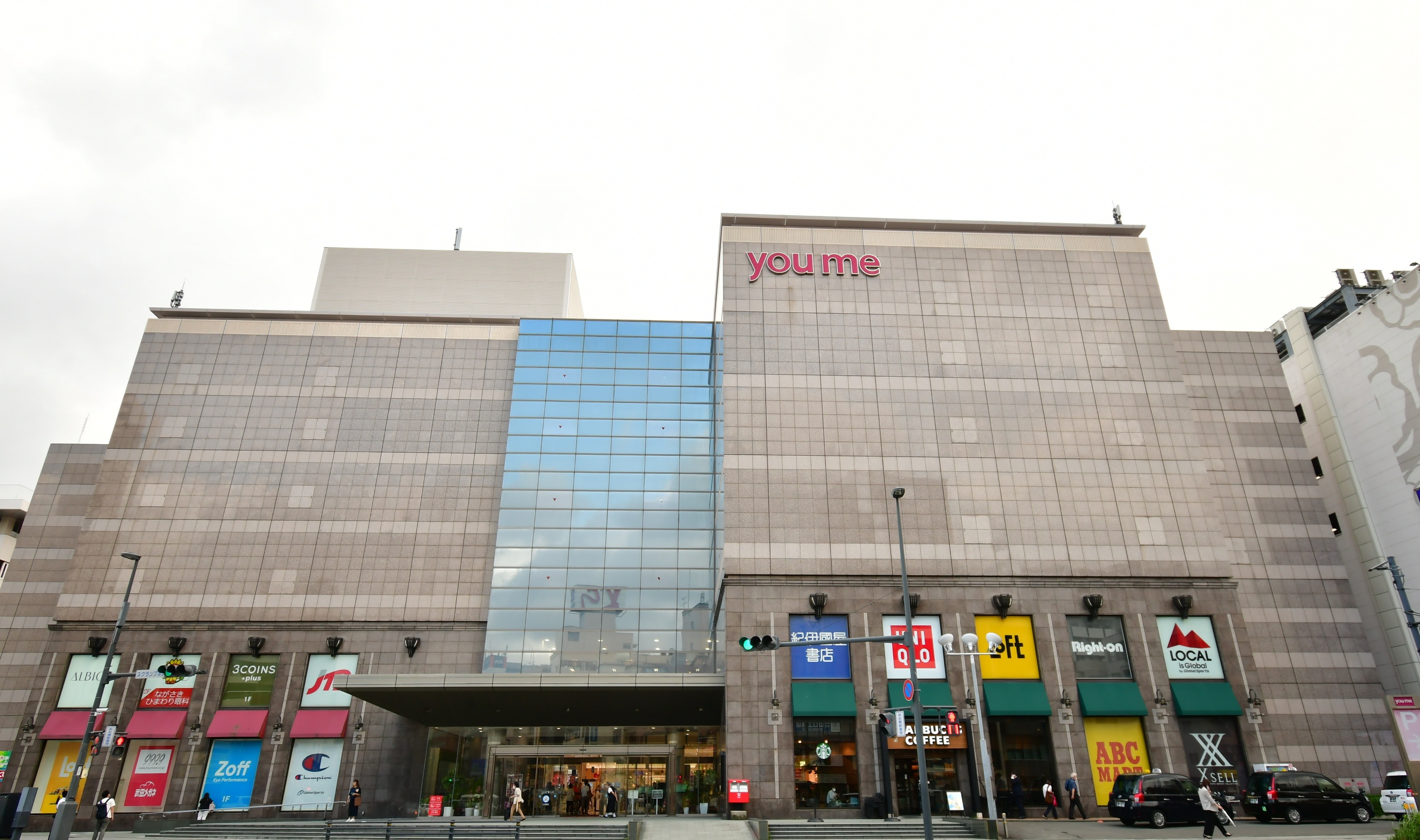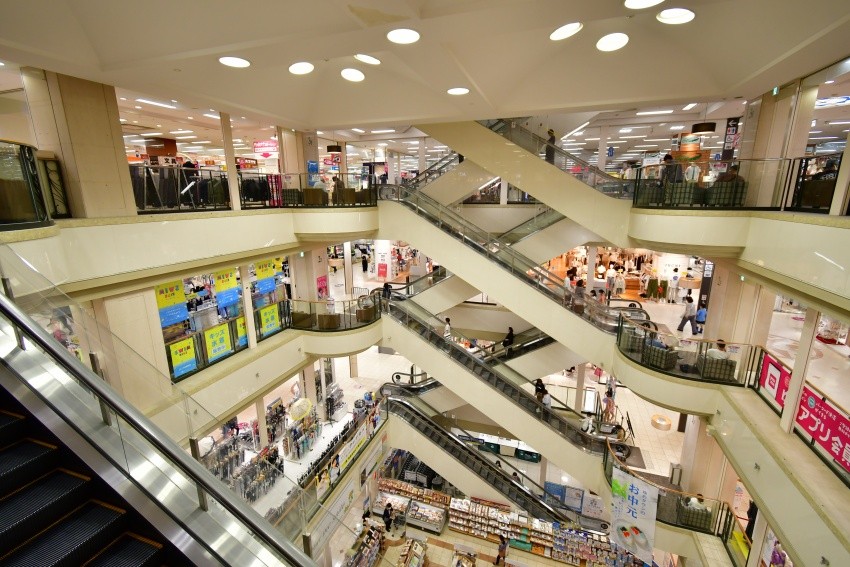 When you come to Nagasaki City, don't forget to shop 'til you drop! 'Youme Town Yumesaito' is a large commercial facility that is popular among both locals and tourists visiting Japan, conveniently located a 10-minute walk from Nagasaki Station. This five-story shopping mall offers everything from restaurants, household and lifestyle goods, fashion, anime toys, and luxury brand goods.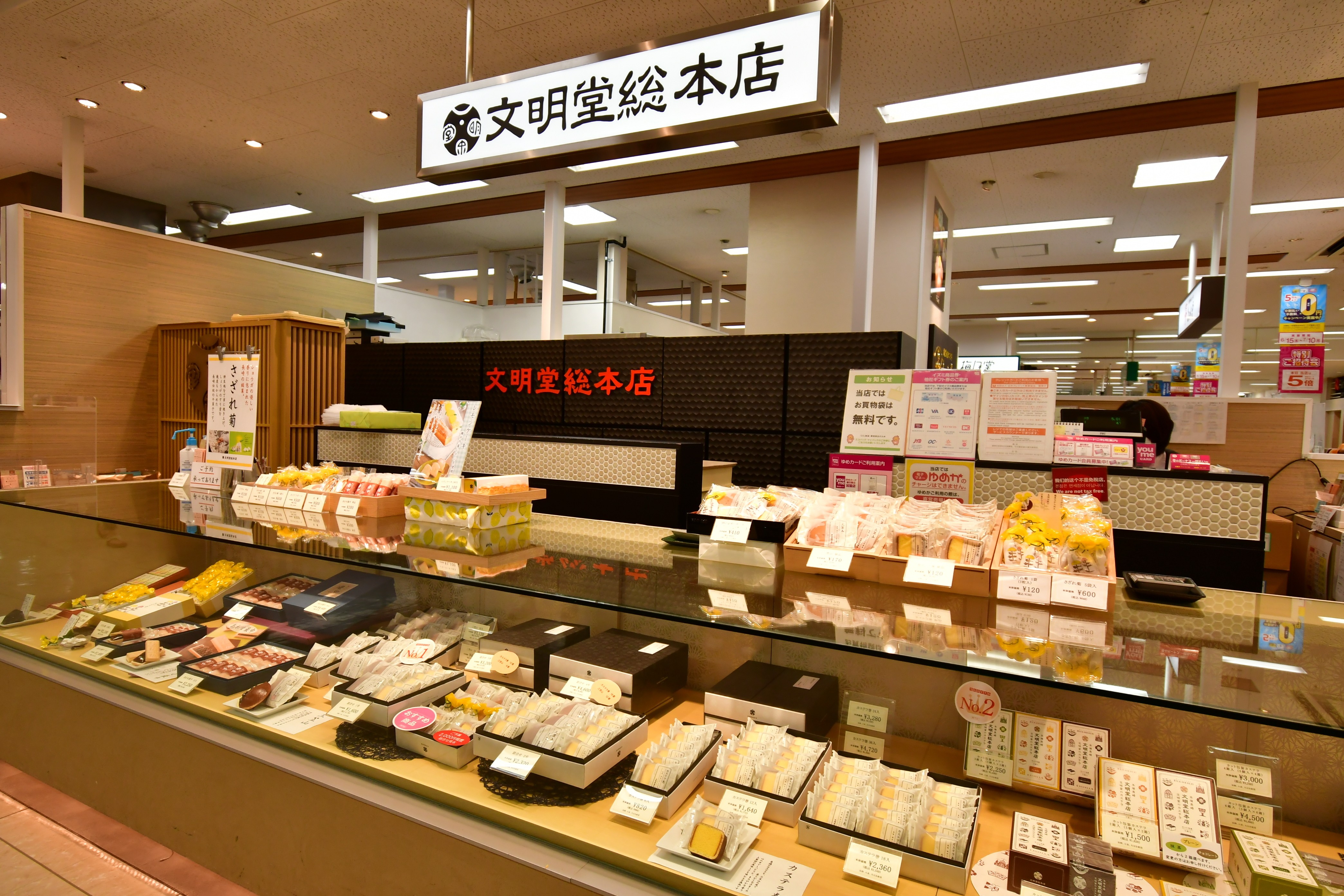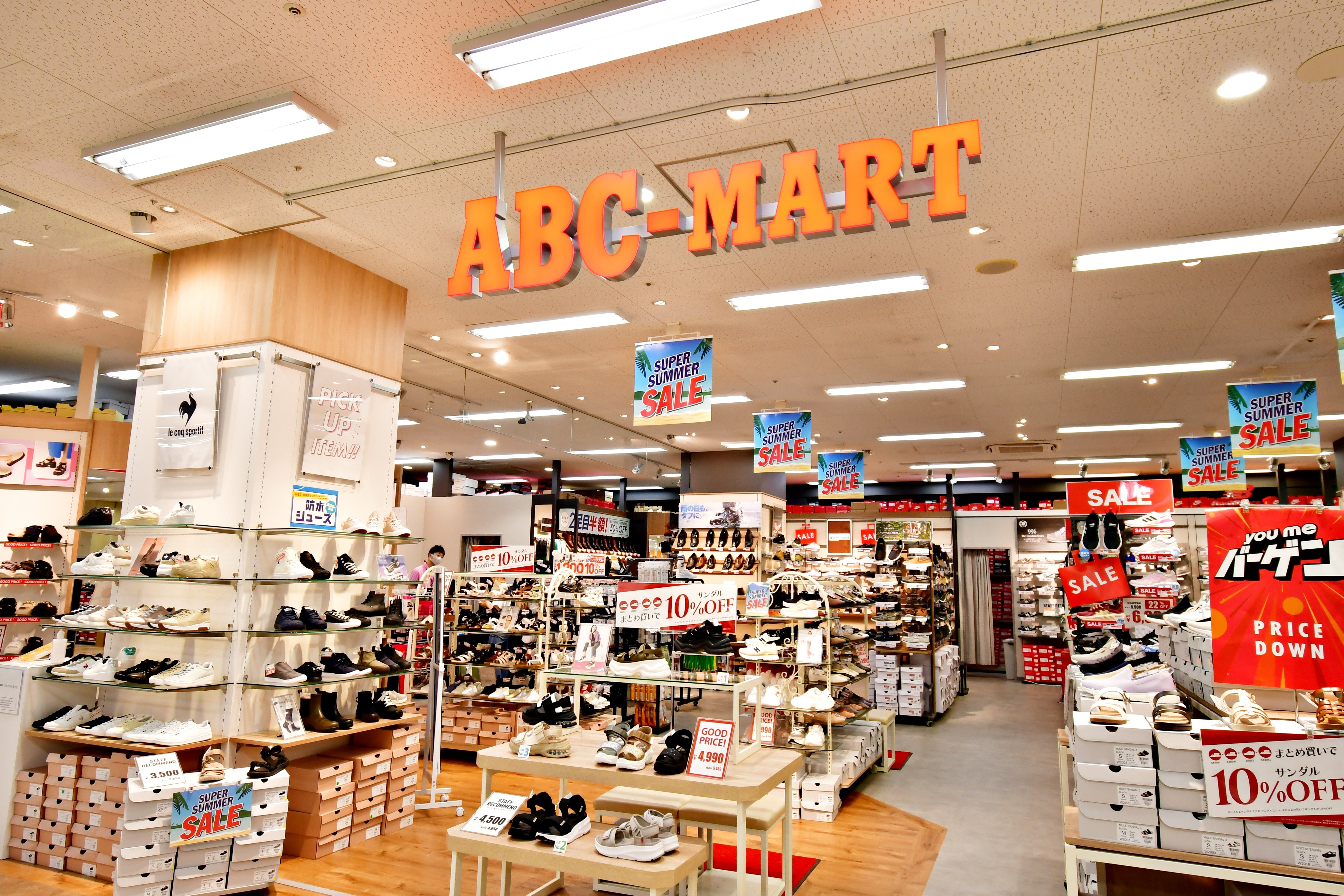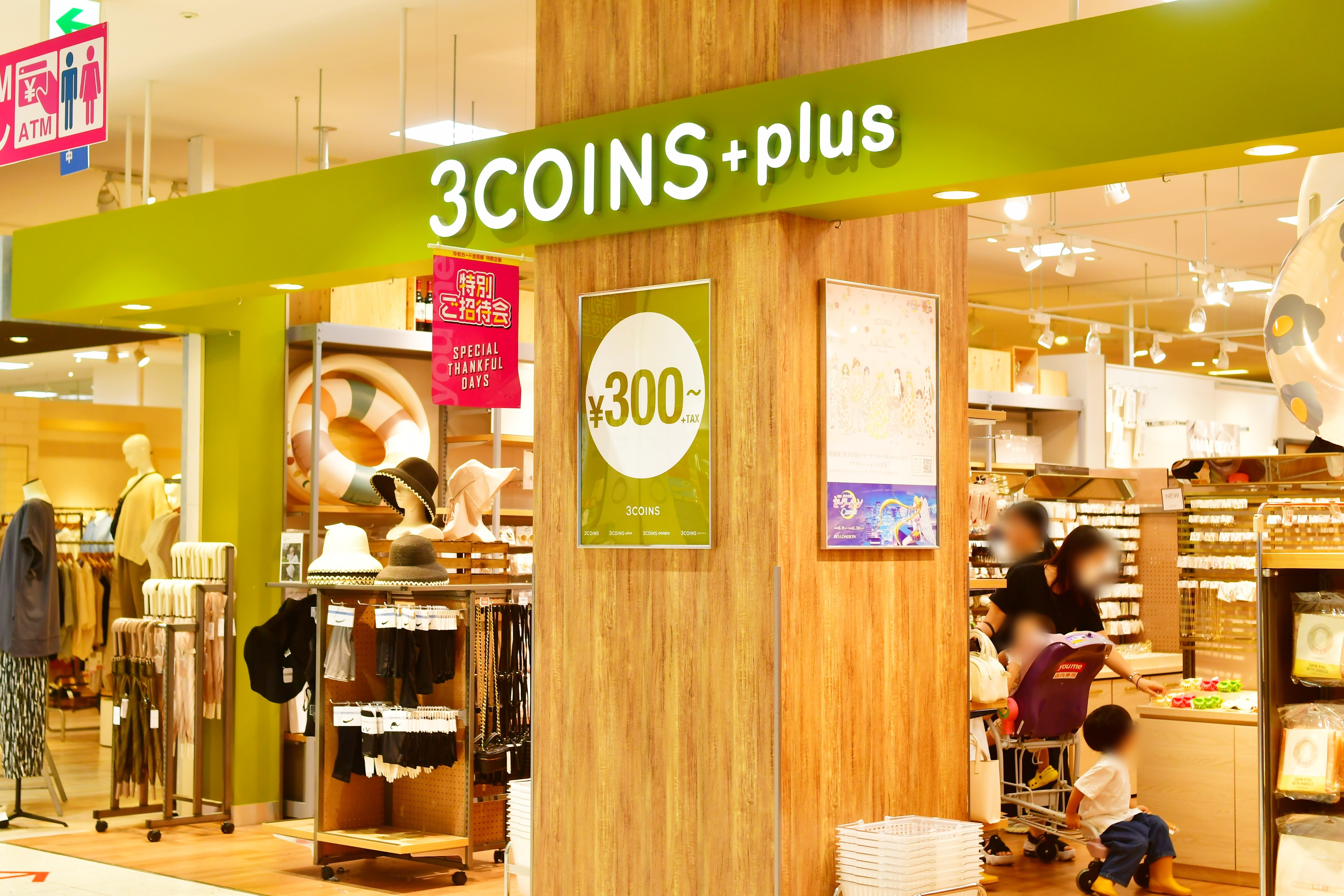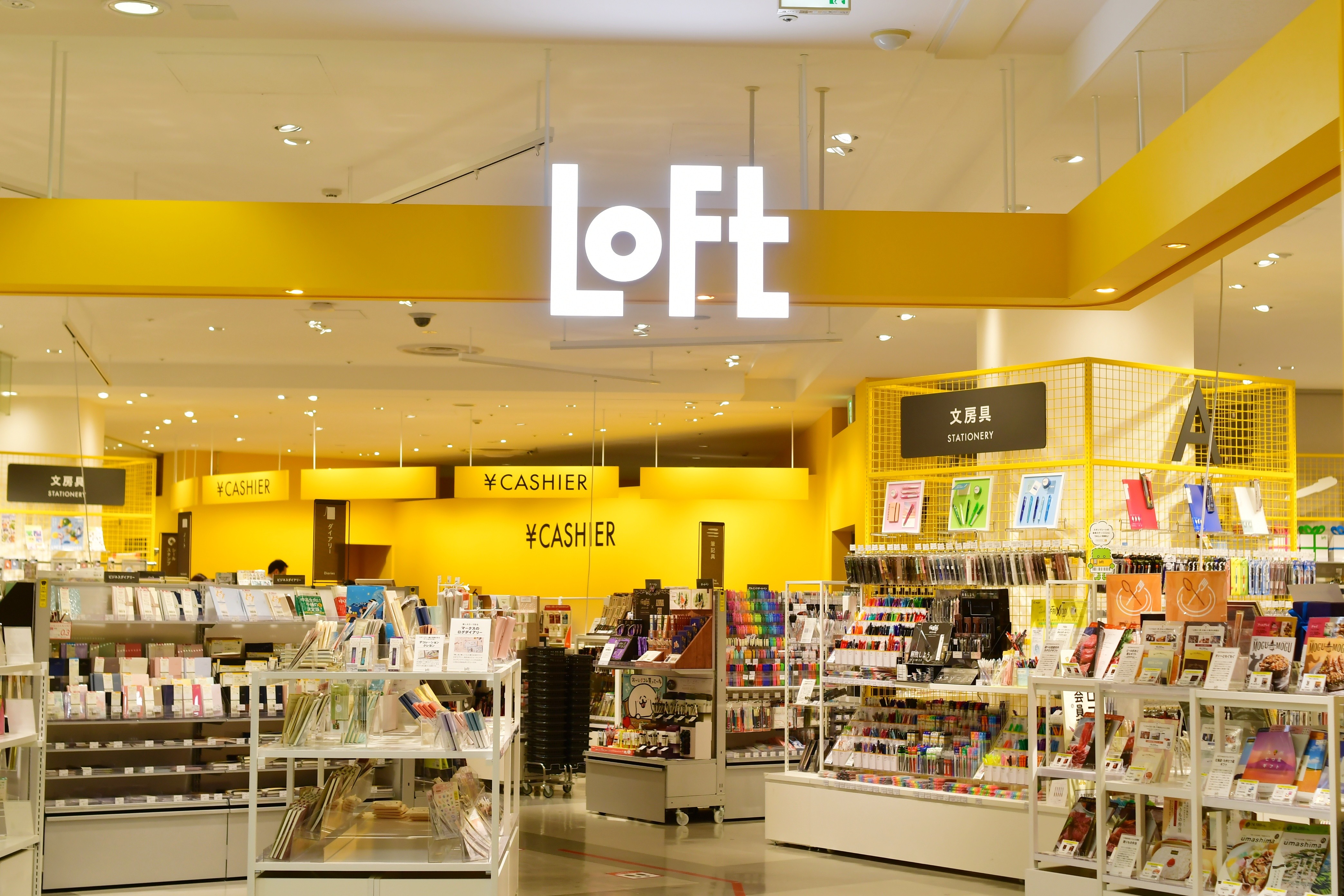 There are even exclusive Japanese clothing stores and a famous Nagasaki sponge cake store that are all highly recommended for anybody visiting Japan. There are also general stores, 100 yen stores, 300 yen stores, and more, so you can find everything you need here.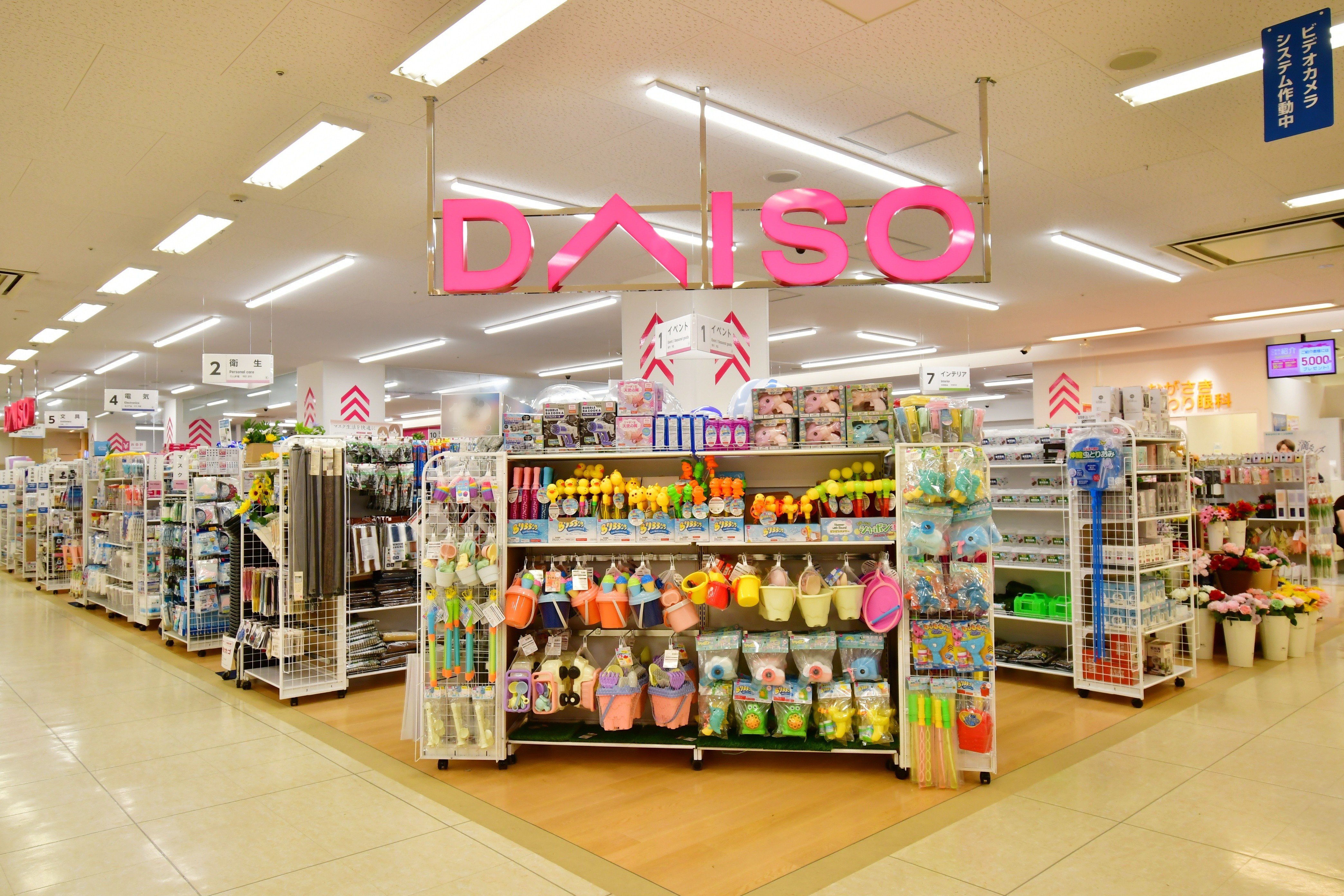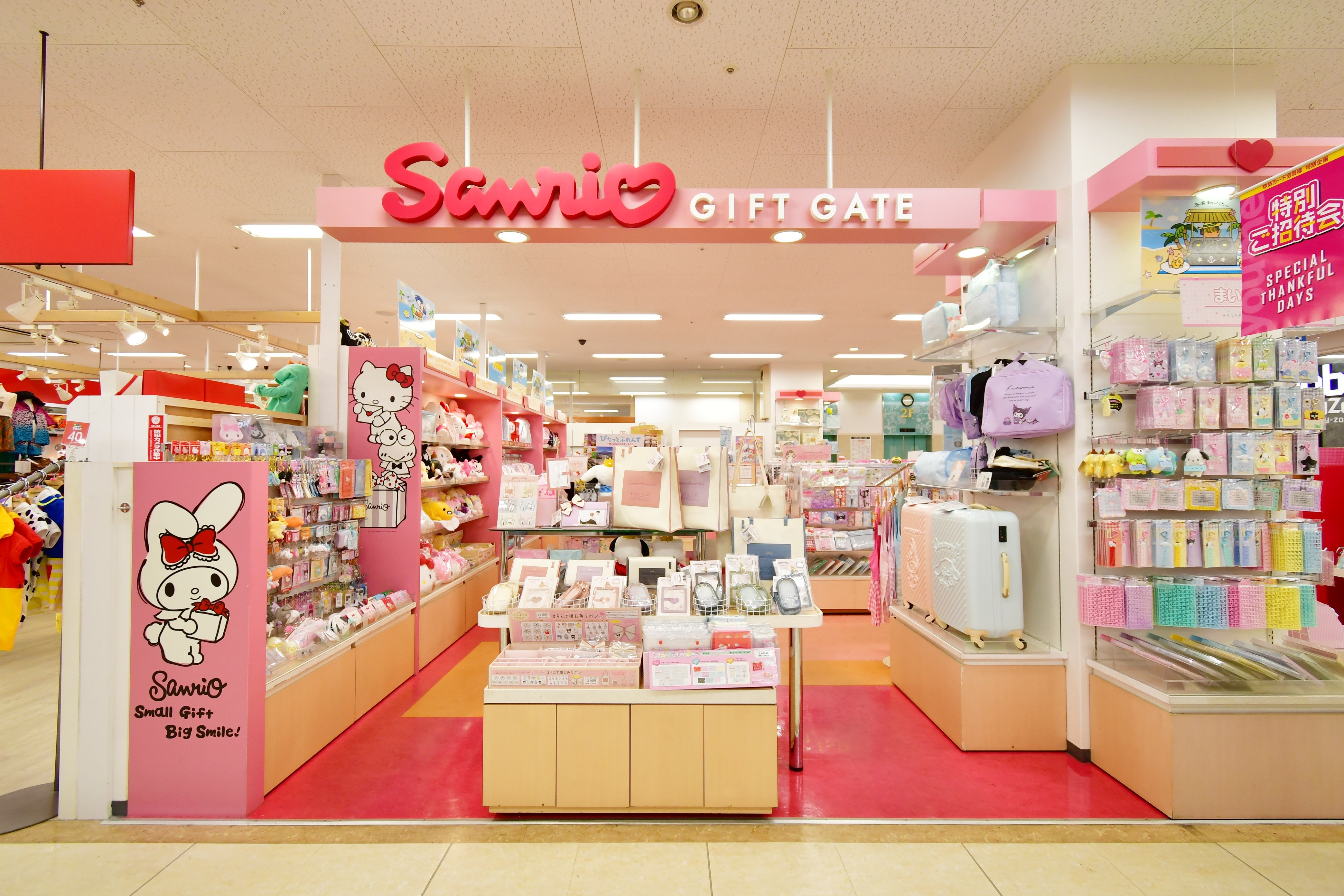 If you want to buy some souvenirs before returning home, 'Youme Town Yumesaito' also has a drugstore and a supermarket. You can buy Nagasaki's most popular souvenirs, as well as must-buy Japanese medicines and cosmetics, all at one place. Don't forget to bring all your purchases to the service center on the third floor after shopping to complete the duty-free procedure!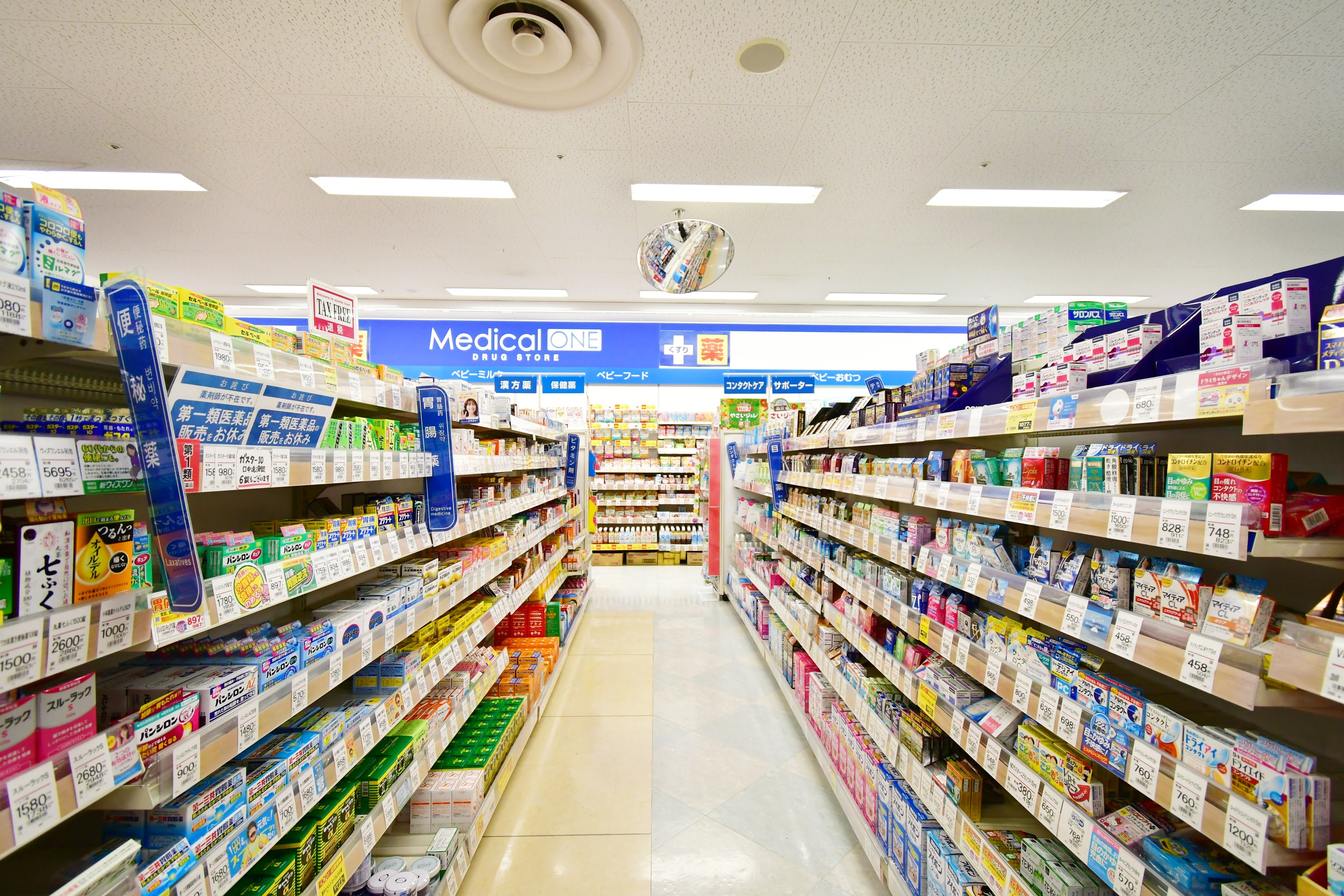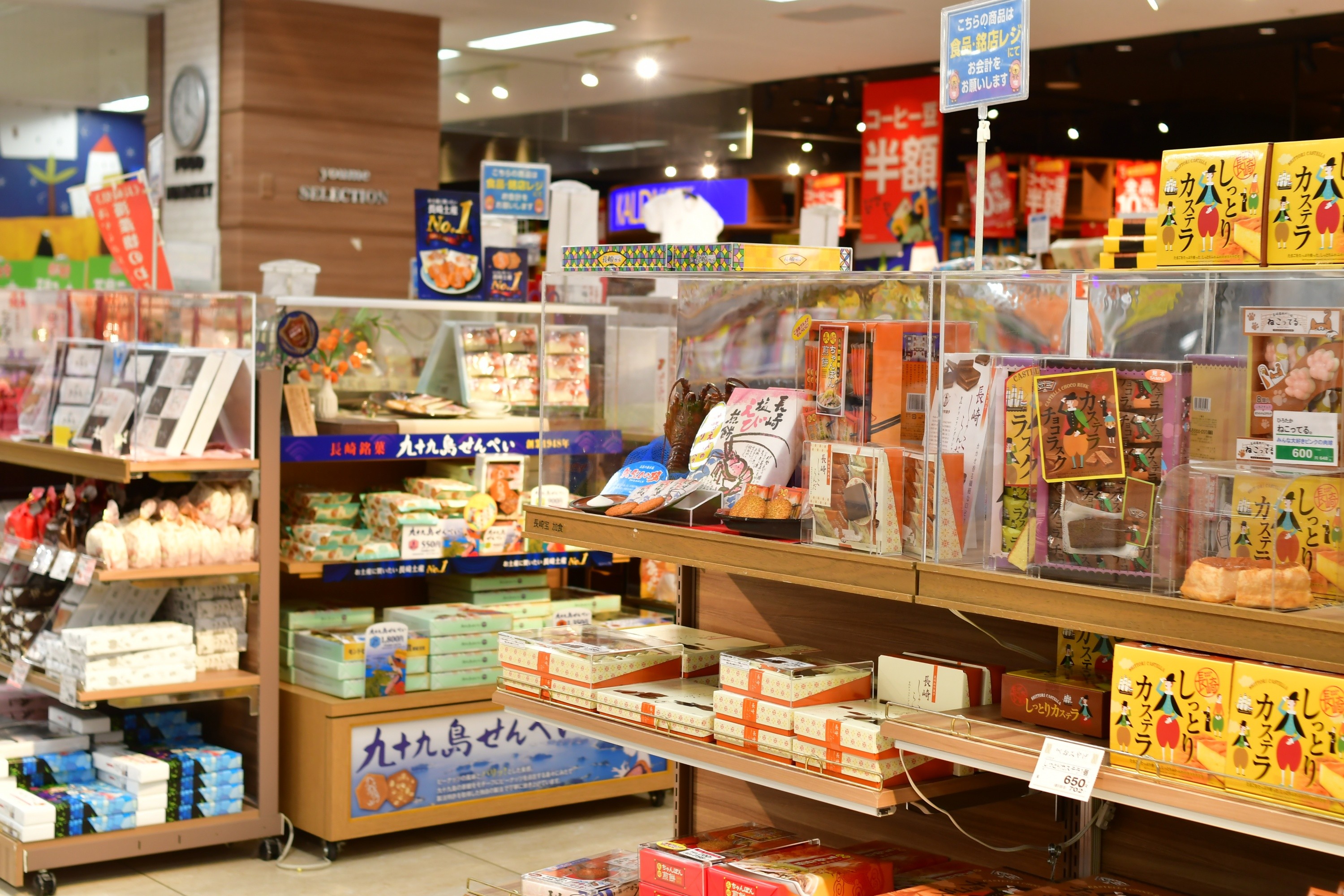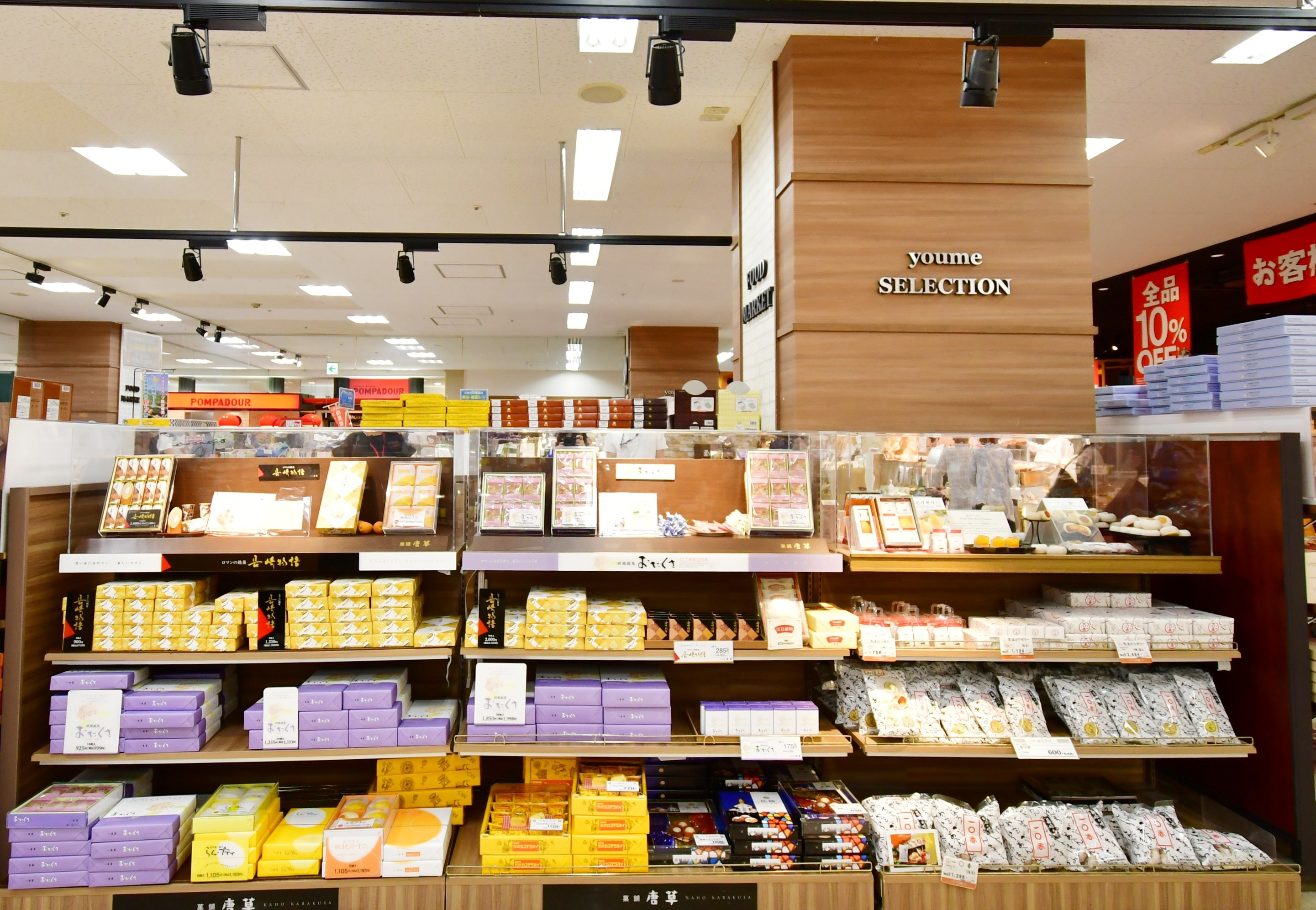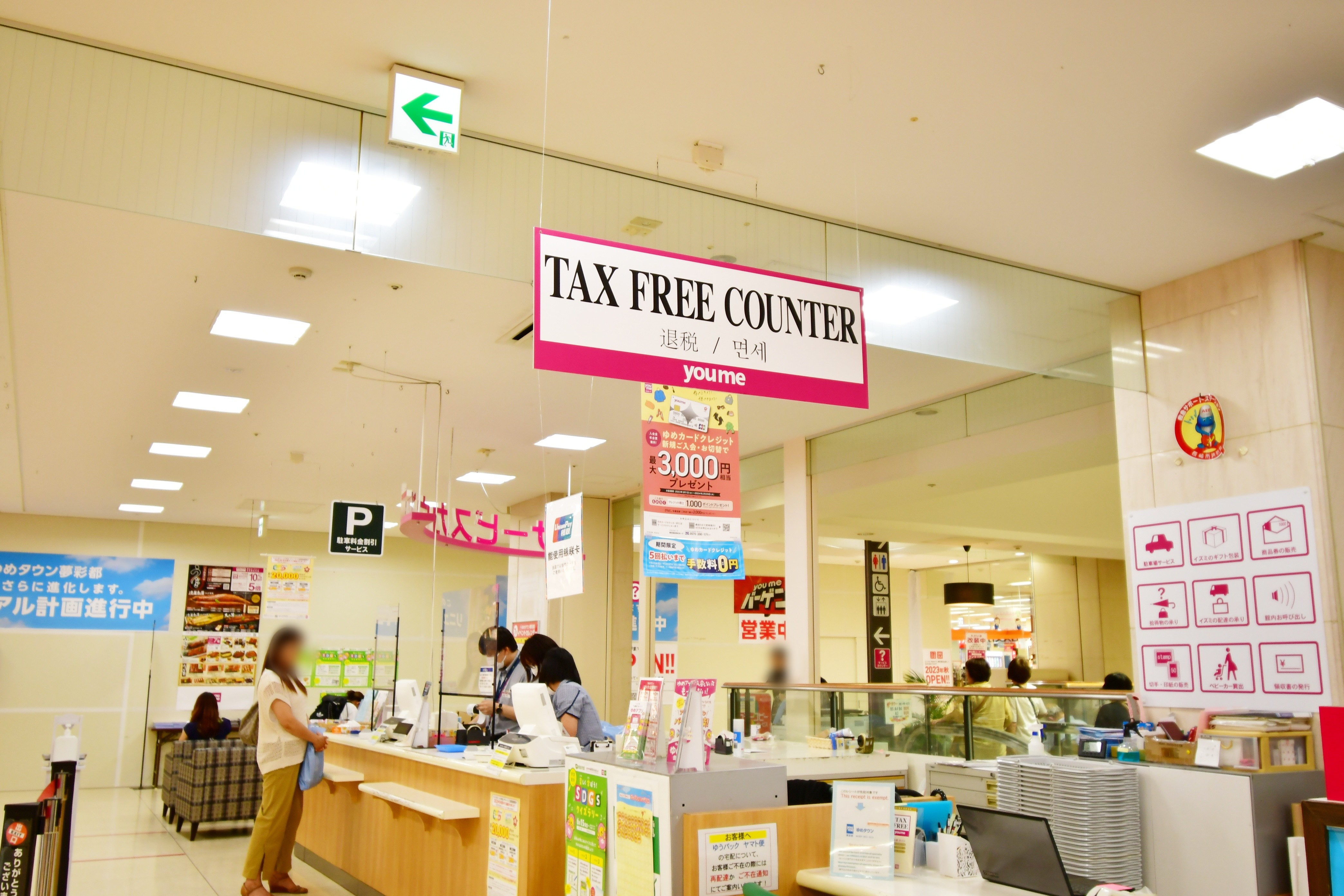 The best place to shop is XSELL, a brand store that can be seen as soon as you enter the mall from the main entrance on the first floor. You can browse everything XSELL, including fashion, bags, jewelry, sunglasses and perfumes from a huge variety of top brands, all conveniently located in one store!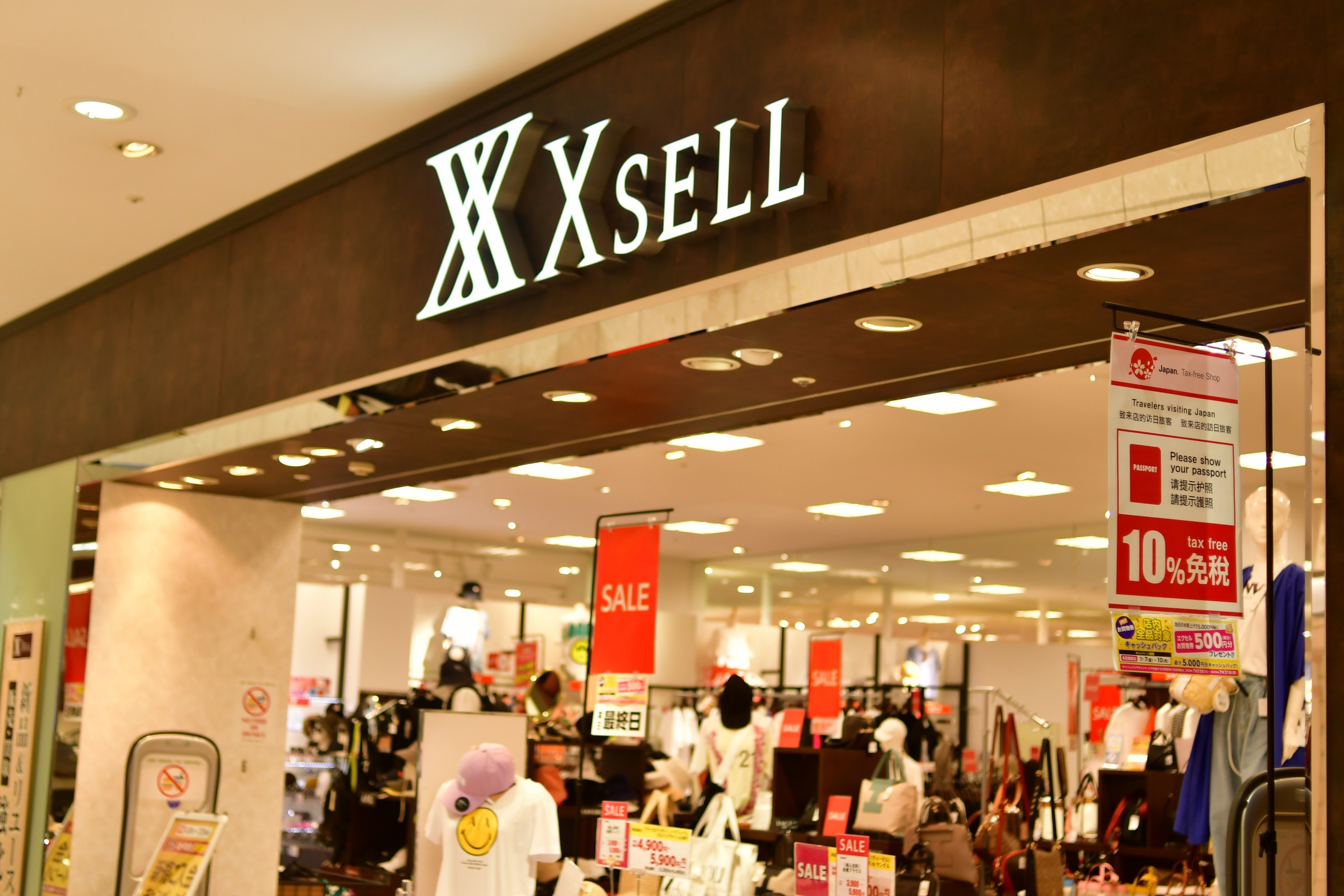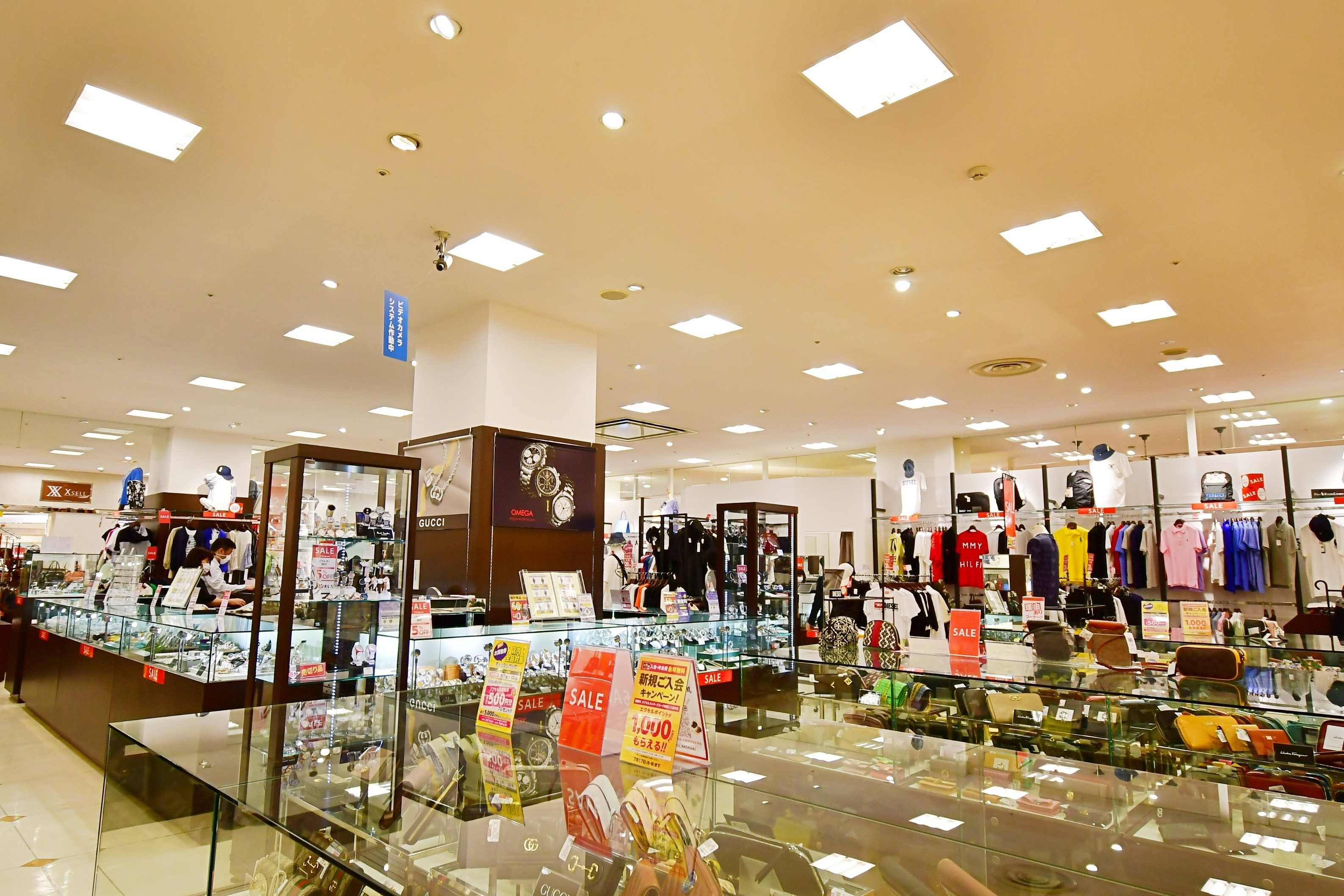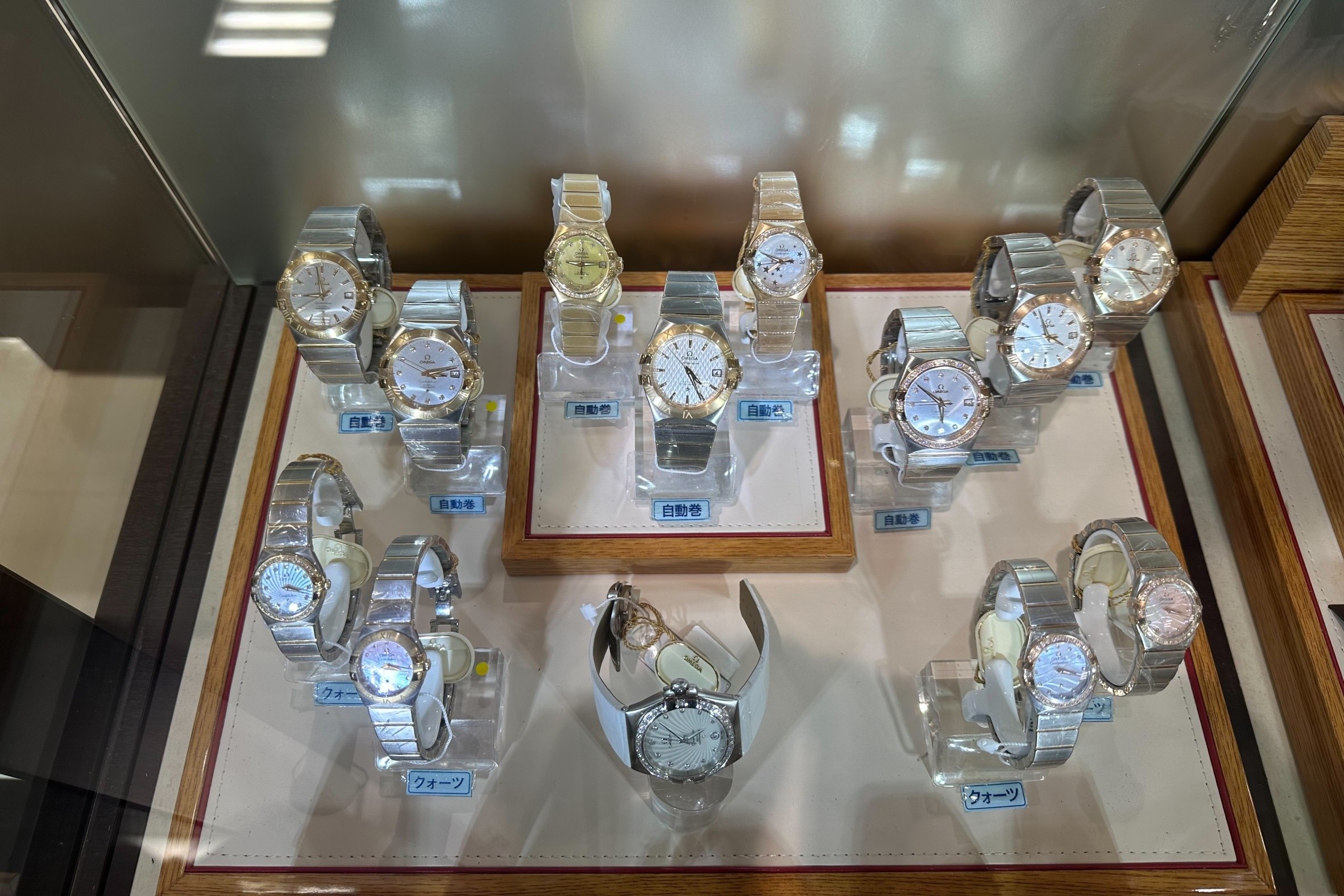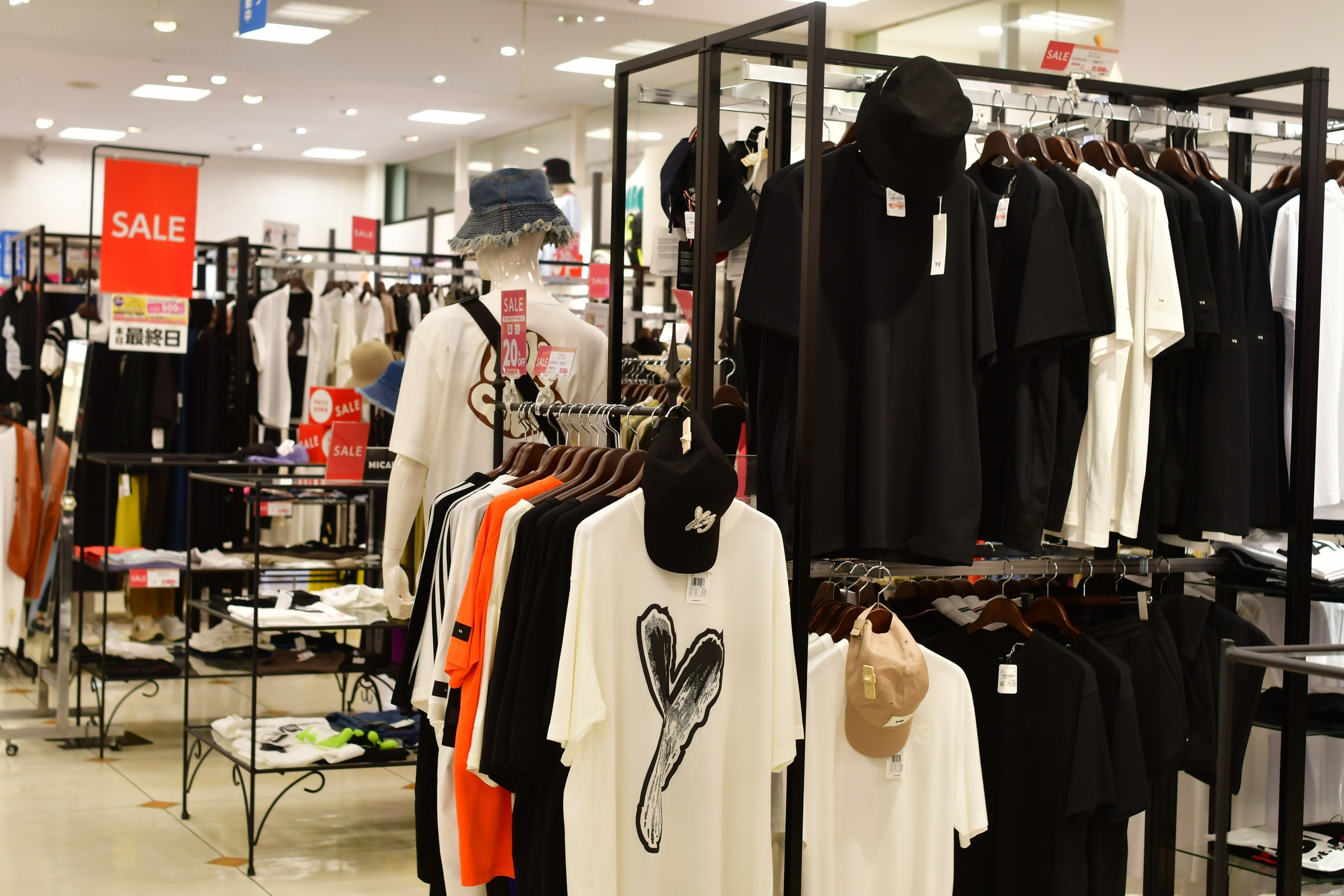 All the best brand-name products are available - perfect if you feel like treating yourself to a luxury bag or fancy splurging on some stylish sunglasses or a watch. The store has a second-hand area as well as brand new items, so you can get what you want at a reasonable price!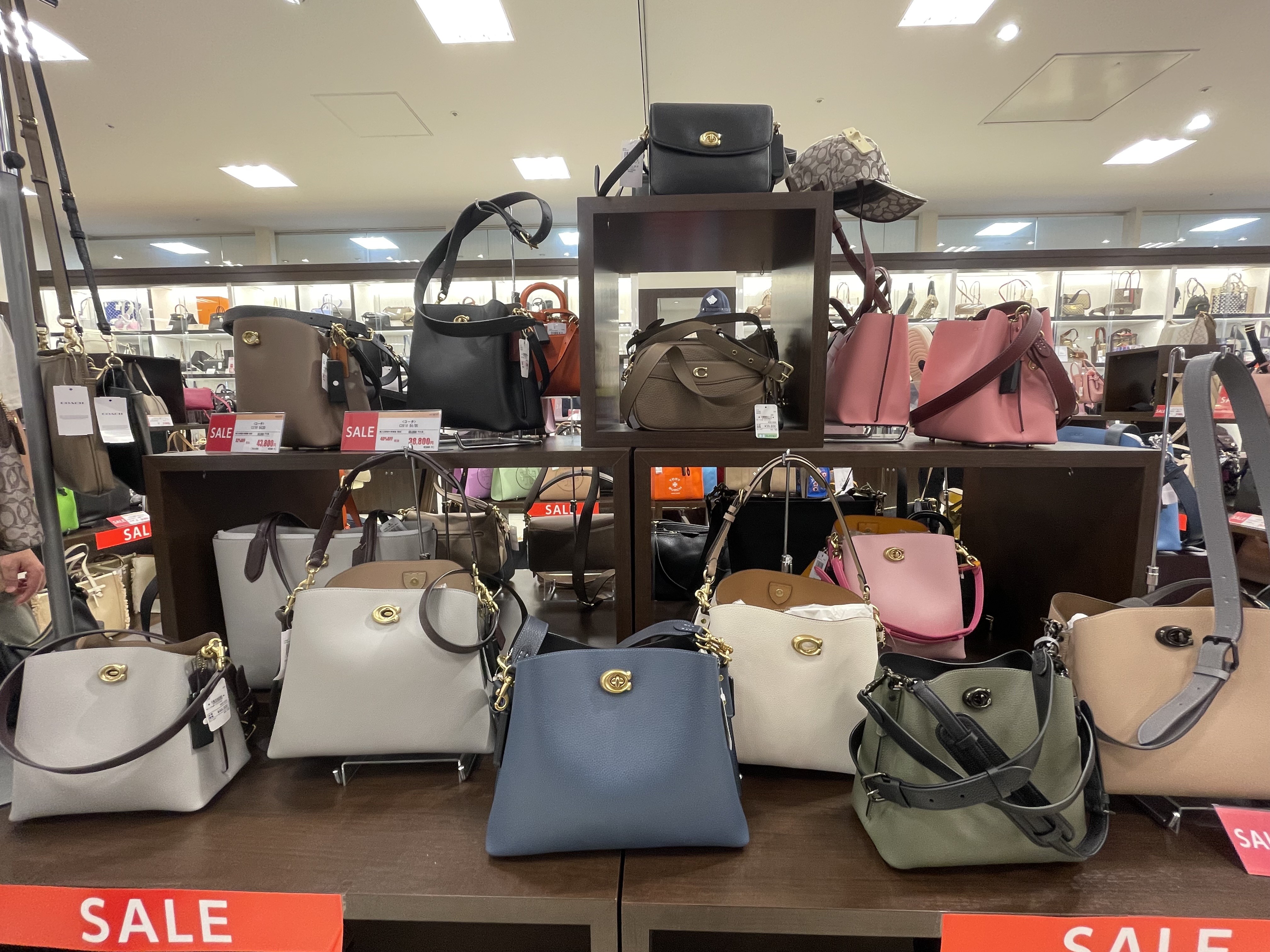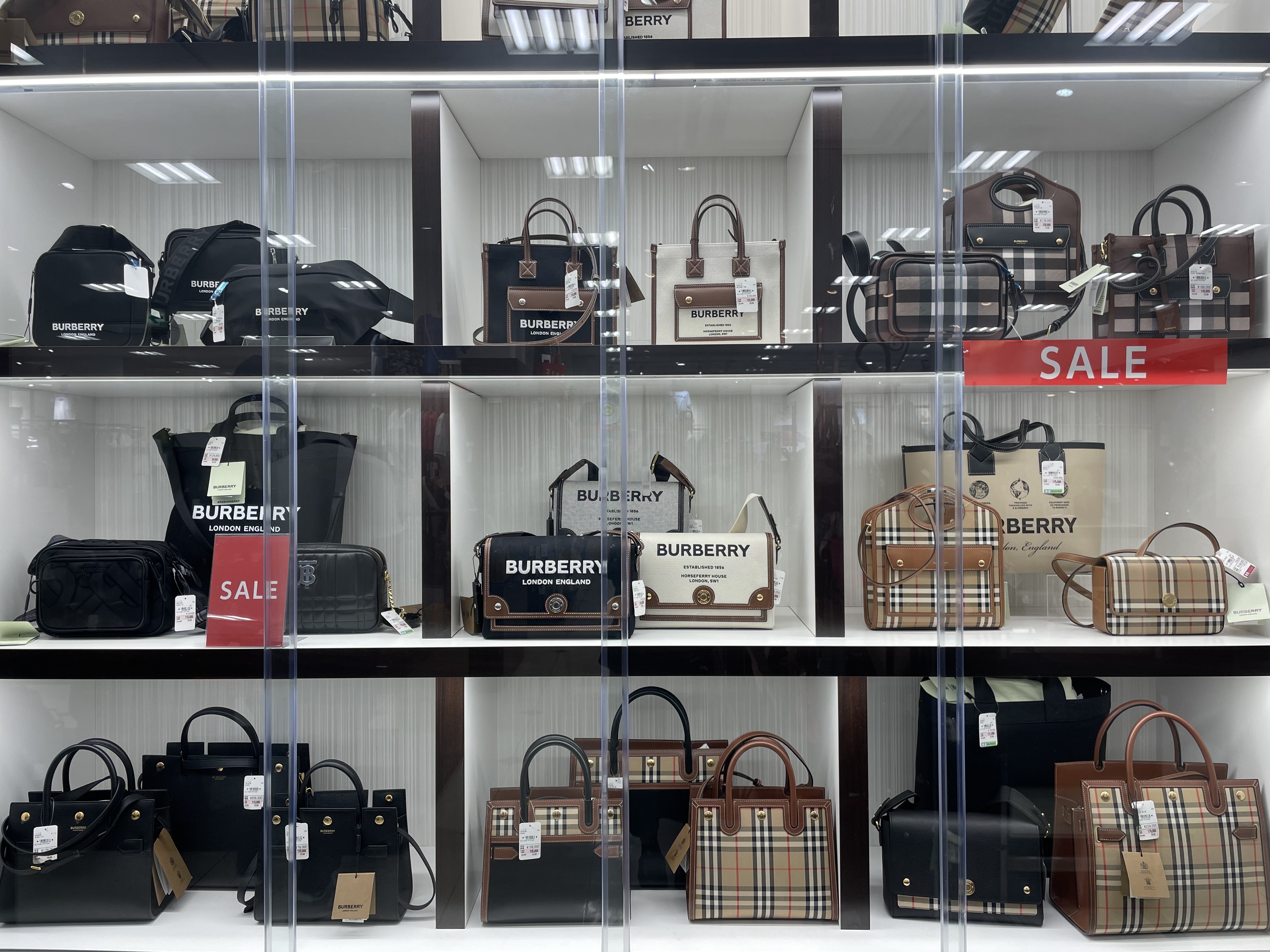 Youme Town Yumesaito
Address: 10-1 Motofunamachi, Nagasaki City, Nagasaki Prefecture
Access: 10-minute walk from Nagasaki Station or 2-minute walk from Ohhato Streetcar Station
Official Website: https://www.izumi.jp/tenpo/yume-saito
With its unique history and geography, Nagasaki is a city with a charm unlike any other. When you come to Nagasaki, rather than going on a busy sightseeing tour, take your time to leisurely explore the city's distinctive architecture and indulge in gourmet delicacies that you cannot find anywhere else.