FUN! JAPAN PR
New and Exclusive JCB Platinum Restaurant Service! Enjoy the taste of fine dining, exclusively for Platinum rank members and above.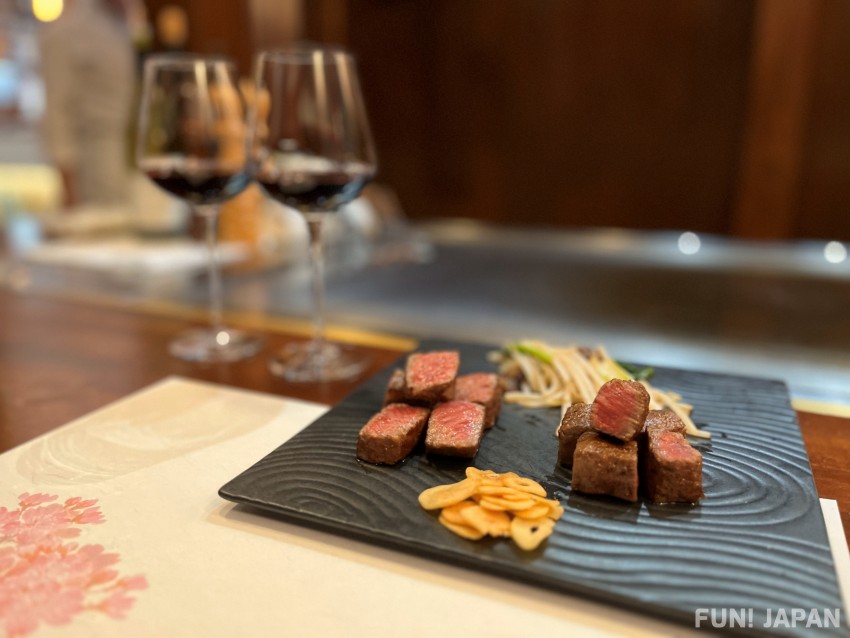 Introducing the brand new JCB Platinum Restaurant Service, a recently launched initiative for JCB members ranked Platinum or above. This amazing offer allows members reserving a course meal for two or more people to get one person's meal completely free! We visited the teppan-yaki restaurant 'Bonte', which is available through this service, to see what kind of delicious course meal we could enjoy!
Amazing offer means one person dines for free with JCB Platinum Restaurant Service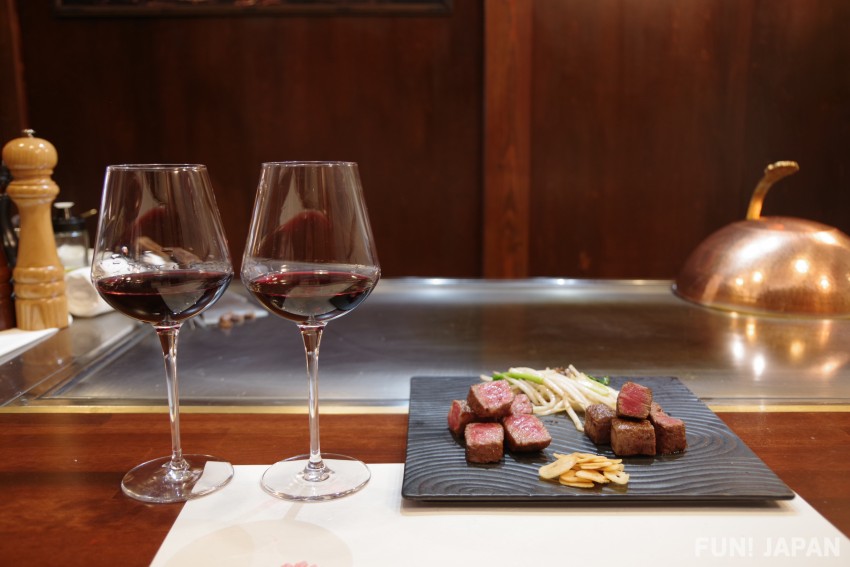 JCB Platinum members can already enjoy a luxurious range of benefits, including airport lounge service, golf course privileges, and a concierge desk. In addition to this, 'JCB Platinum Restaurant Service by SYOTAI BIYORI' has just been launched as an extra service for JCB members ranked Platinum and above! When two or more adults make a reservation for a set course at a designated restaurant in Japan, one adult can dine free of charge. (At least two adults (18 years or older) must be in attendance.)
The service is available at more than 100 incredible restaurants, with gourmet including sushi, teppanyaki, French cuisine, and more. Participating members can choose from restaurants in Tokyo, Osaka, Nagoya, Fukuoka, and other urban areas throughout Japan. Every foodie knows that high-end specialty restaurants are the best places to taste authentic seasonal cuisine, and now with this service, you can make reservations at JCB-approved restaurants and get one person's meal completely free!
Fine dining at 'Teppan-yaki Steak Bonte' using JCB Platinum Restaurant Service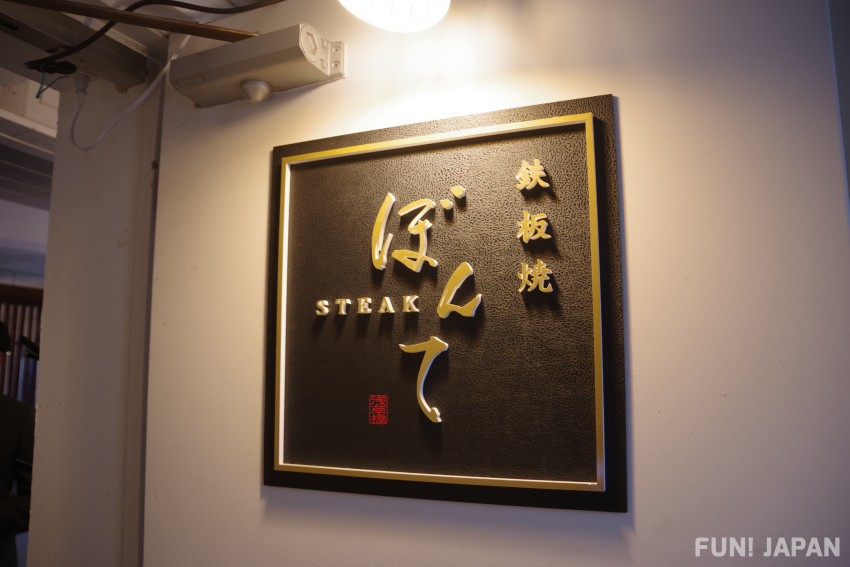 Today we visited 'Teppan-yaki Steak Bonte' restaurant in Tokyo, located just a two-minute walk from JR Asakusa-bashi Station, within walking distance of Akihabara and close to Ueno and Tokyo Station.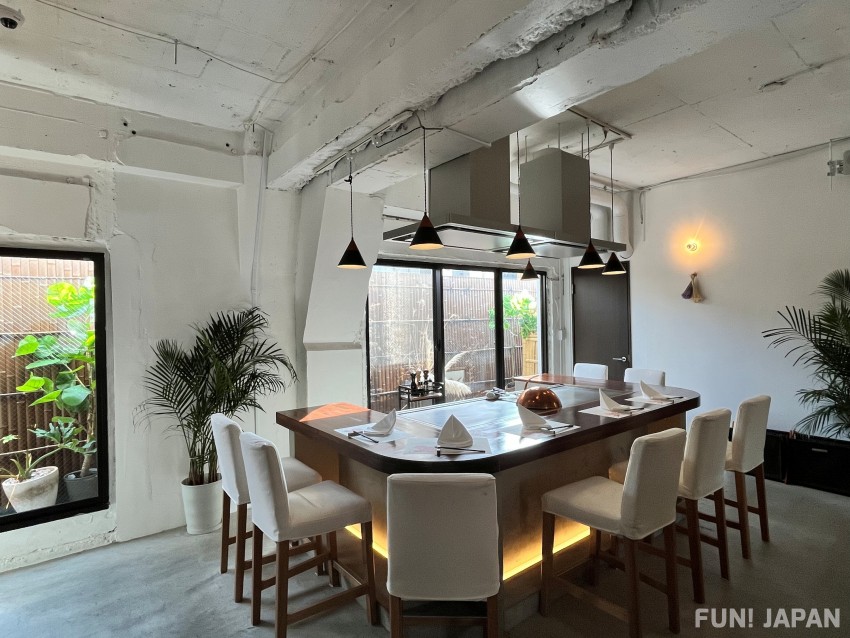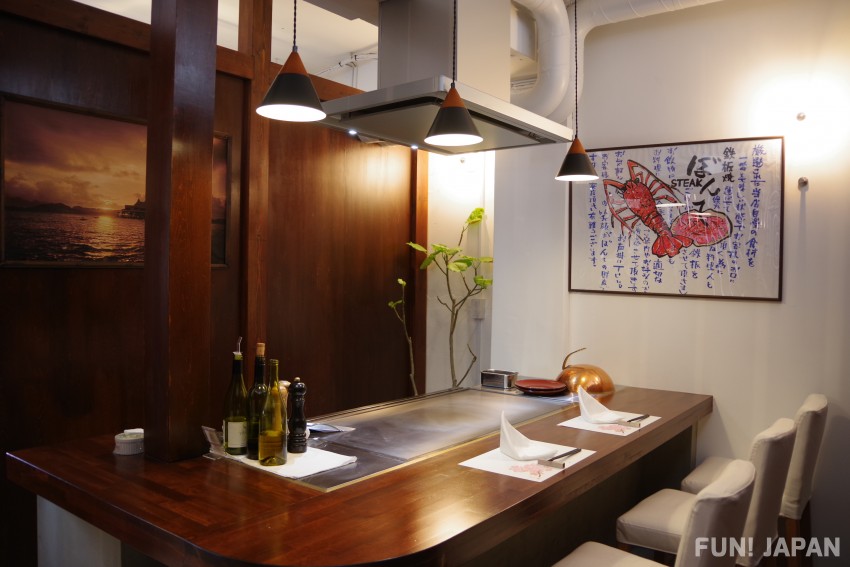 This stylish restaurant has one main counter and two semi-private counter rooms (private room fee: 3,630 yen per room, tax included). The whitewashed walls and chic interior create a modern and fresh atmosphere – no doubt one of the many reasons why Bonte is often used for special occasions such as anniversaries and dates. This luxurious space feels worlds away from the hustle and bustle of the Tokyo streets.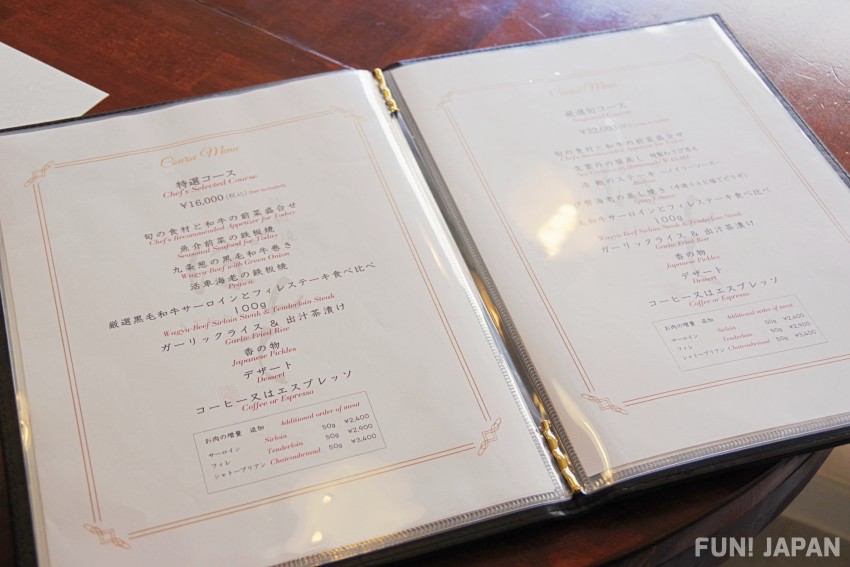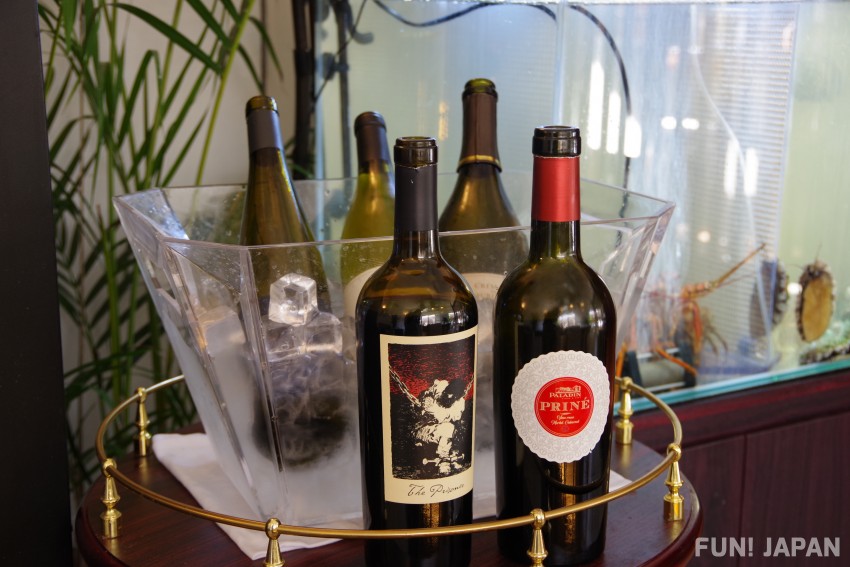 The 'Selected Seasonal Course' (22,000 yen per person including tax and 10% service charge) is offered as part of the JCB Platinum Restaurant Service. This luxurious full course includes not only steak, but also fresh sea urchin, abalone, lobster, and other high quality seasonal ingredients. Bonte, which always has 80 varieties of wine on hand, also offers a popular set wine menu (3 glasses for 4,800 yen, 5 glasses for 6,800 yen, tax included) in which the sommelier will introduce the perfect wine pairings for your delicious course meal.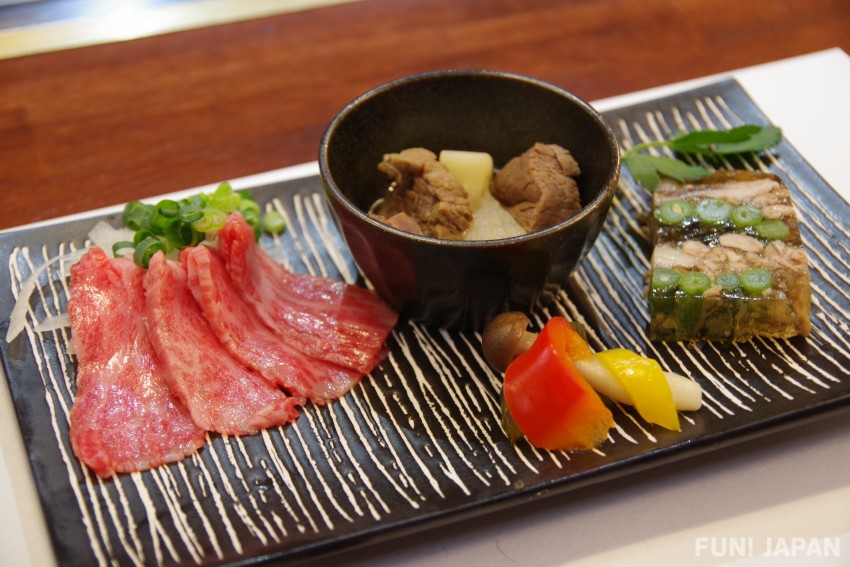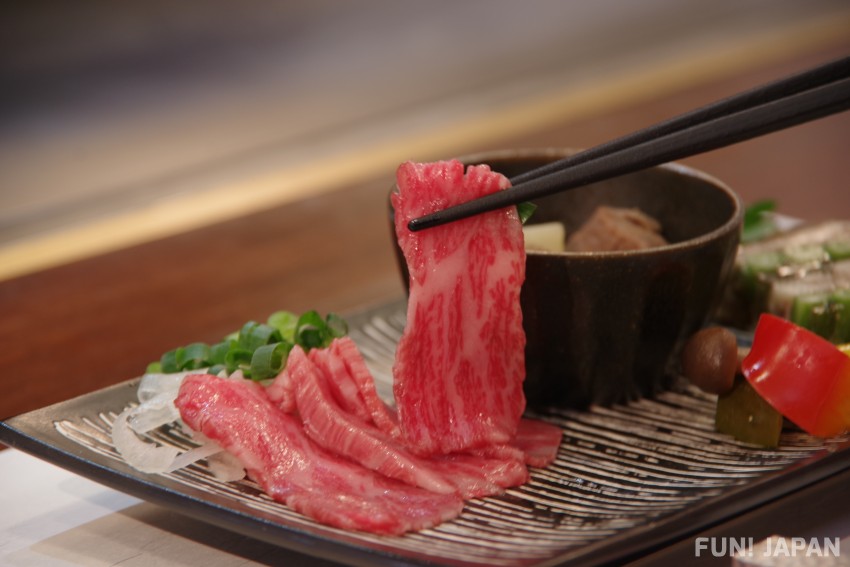 The course appetizer is an 'Appetizer Assortment of Seasonal Ingredients and Wagyu Beef'. On the day we visited, this included tantalizingly tasty A5 Wagyu beef sashimi. The menu changes frequently, and the expert chef will serve you a tailormade dish based on the specific flavor profile of the Wagyu beef he has been supplied that day.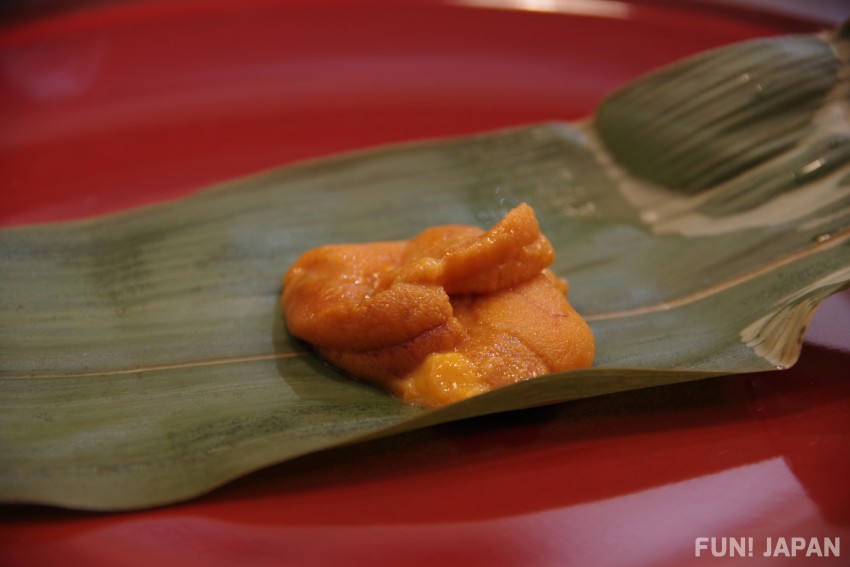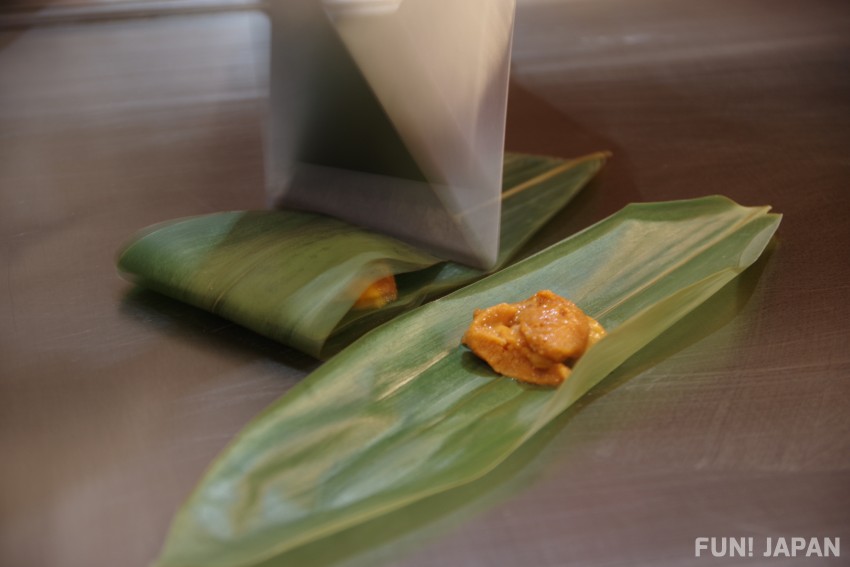 At Bonte, the fresh sea urchin is always lightly steamed in a bamboo steamer to accentuate the natural seafood sweetness and richness.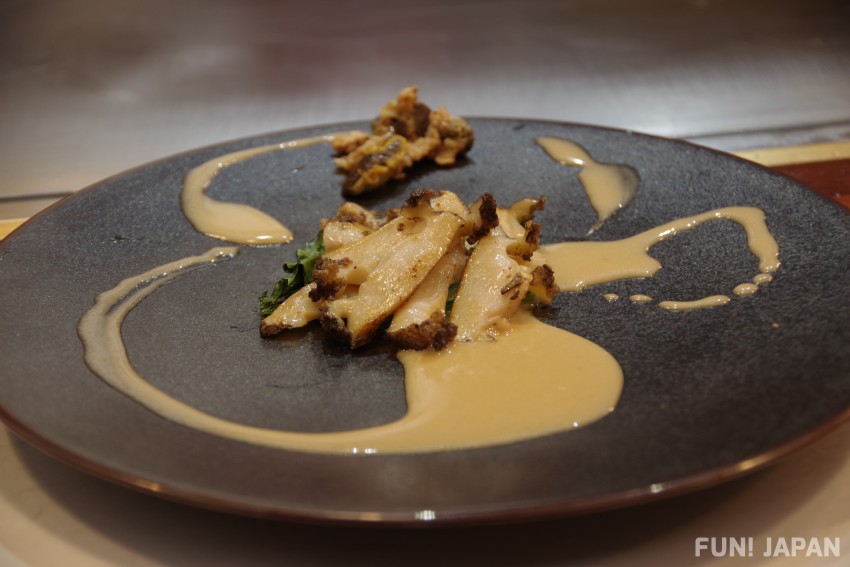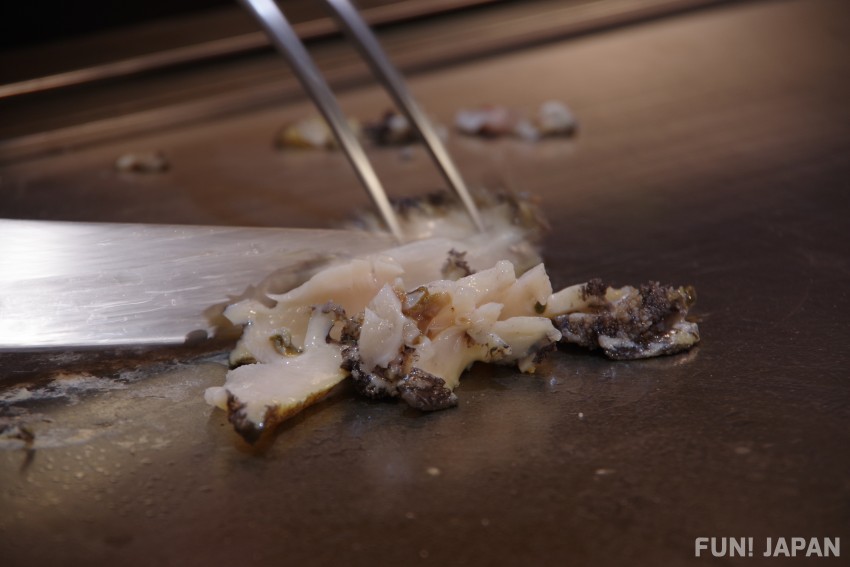 Then comes the 'Live Abalone Steak' - a dish of raw abalone seasoned sparingly with salt and pepper and served with komatsuna greens and a sumptuous Vermouth Jus.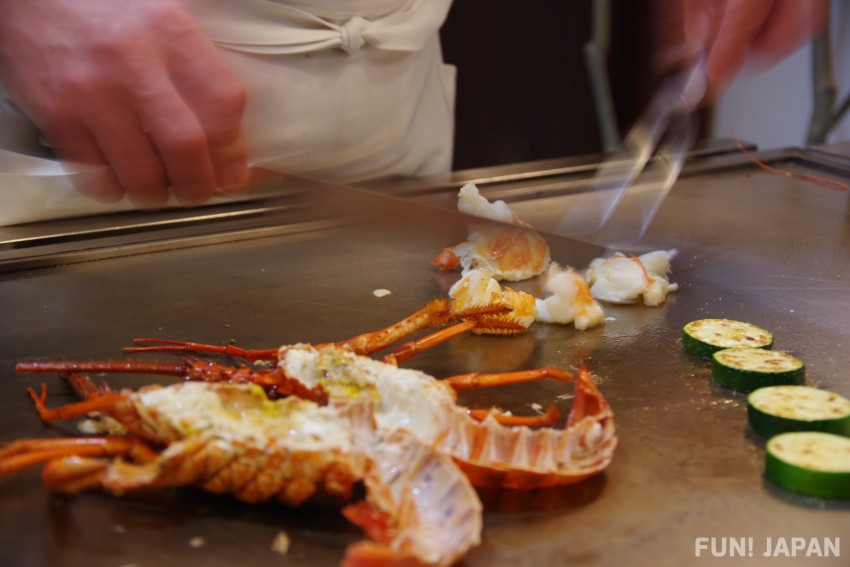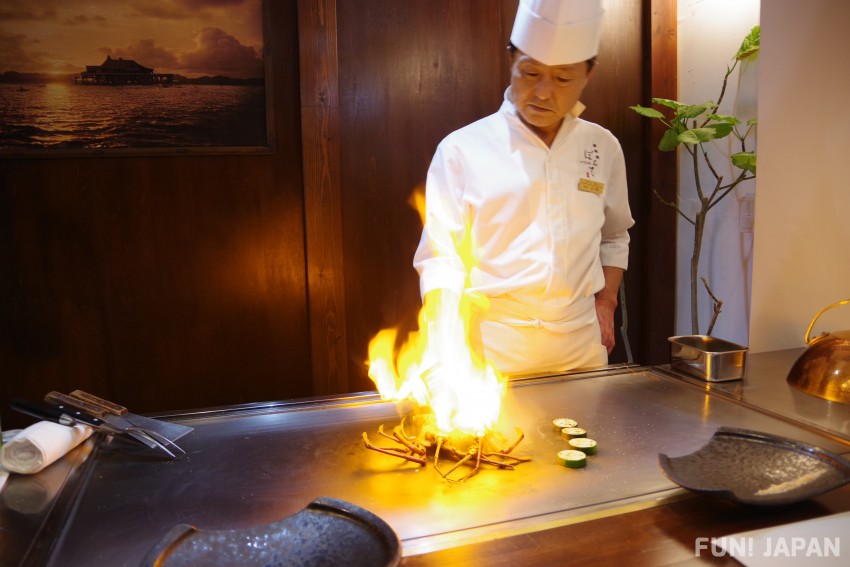 Next is the 'Steamed and Grilled Live Lobster' - a decadent shared dish for two that uses lobster from Mie Prefecture, Chiba Prefecture, and other areas in Japan. Watch the entertaining flourish of flames as the chefs showcase their flambé skills, then dig into the tender, juicy, melt-in-the-mouth lobster.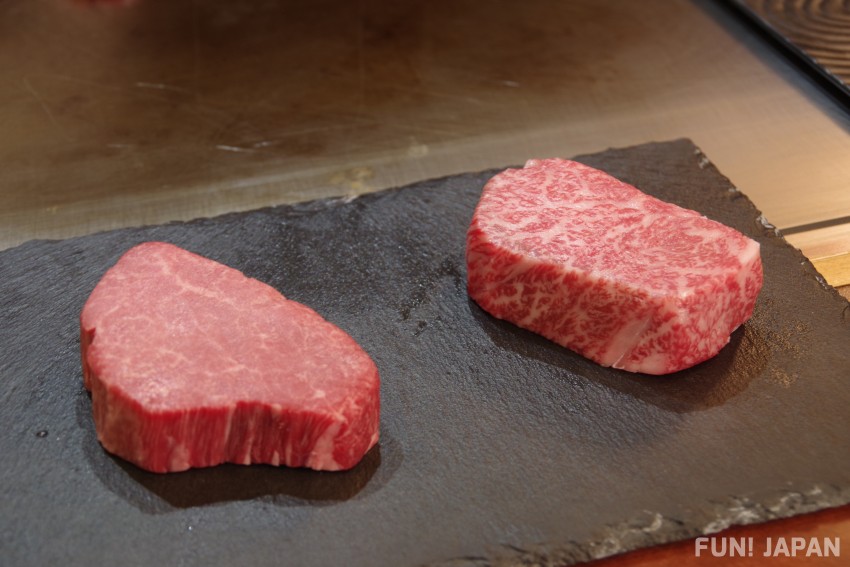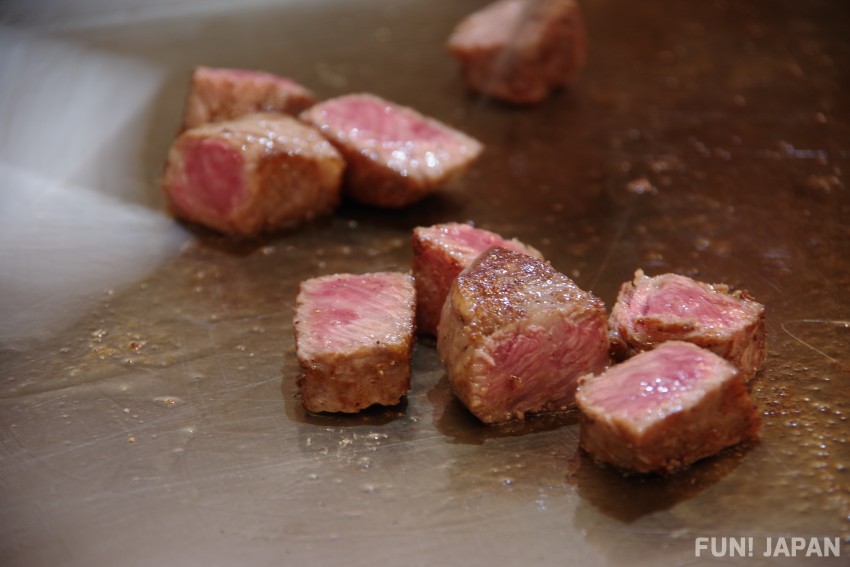 Now for the main dish – carefully selected A5 rank Japanese black beef, served as both sirloin and fillet steak. Each thick cut weighs 50 grams, and the beautiful, marbled texture is an enchanting sight only seen in authentic Japanese wagyu.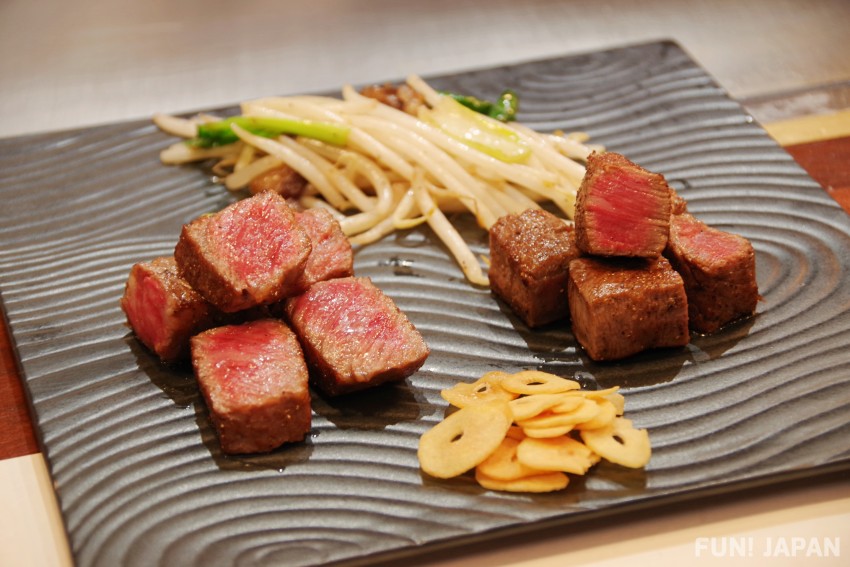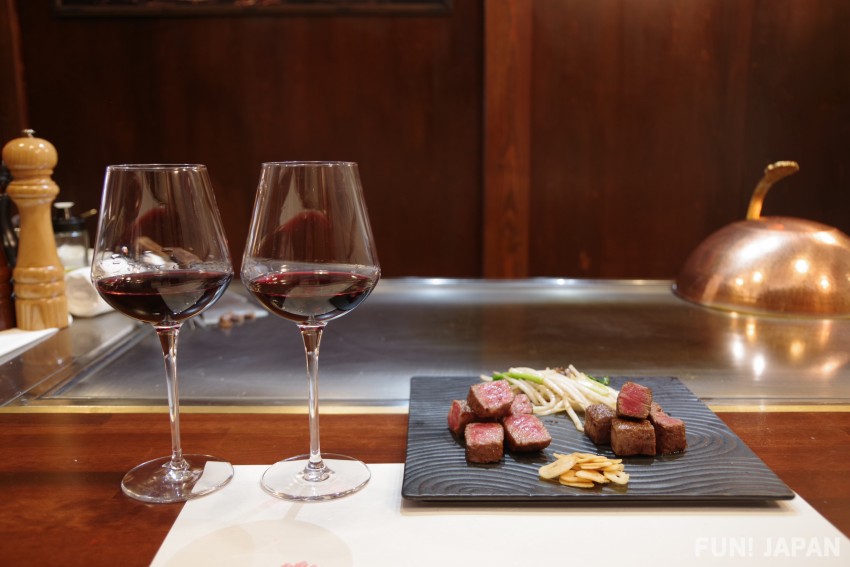 The sirloin was tender and buttery, while the filet was rich and meaty. Both cuts were irresistibly delicious and paired perfectly with red wine (extra charge).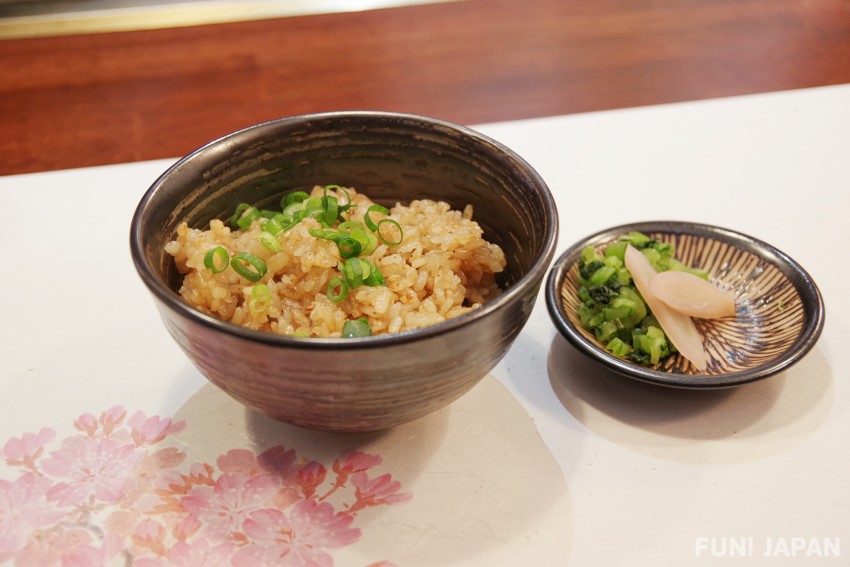 The set course menu also includes garlic rice, pistachio ice cream, assorted cakes, and an after-dinner drink. With so much volume and flavor, it's the perfect dinner to satisfy any foodie.
Make a reservation now! Register on the JCB Platinum Restaurant Service website.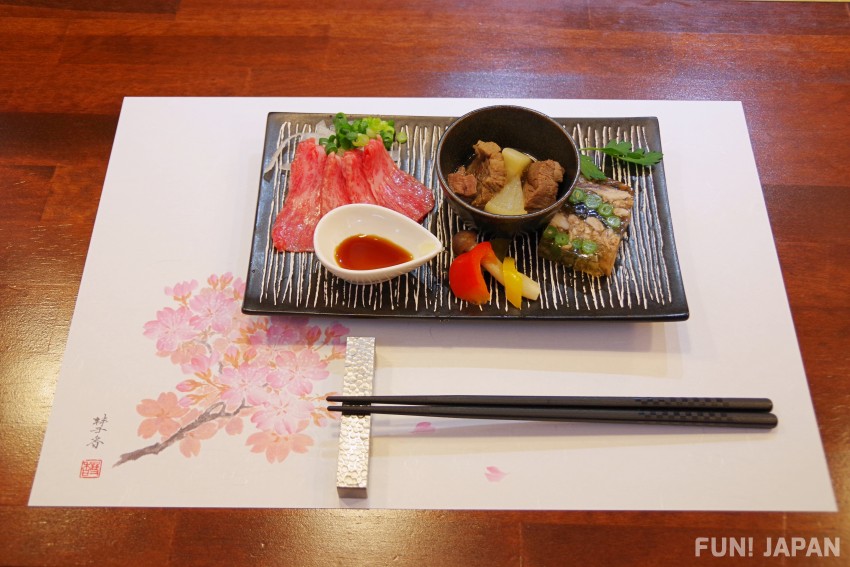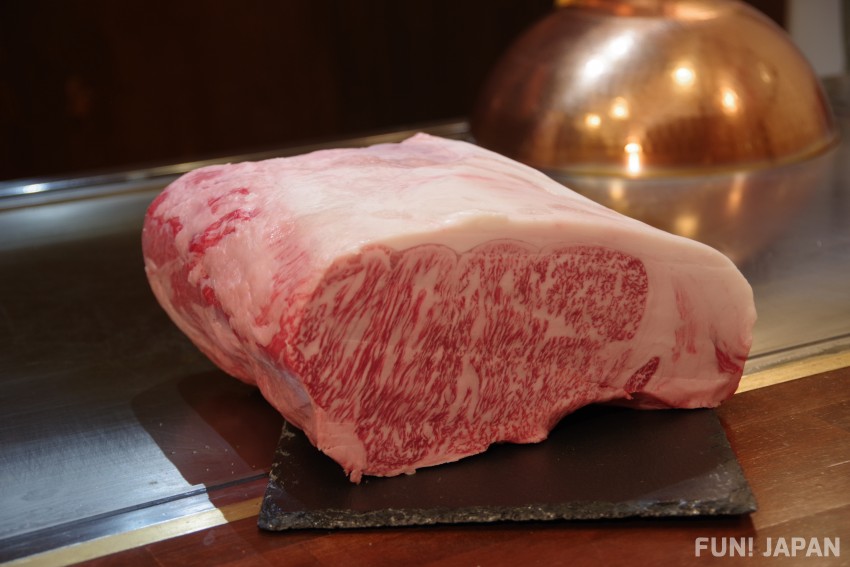 Reservations can be made for fine dining establishments like Bonte through the JCB Platinum Restaurant Service Exclusive Website. A list of participating restaurants can be seen by all, but only JCB members ranked Platinum can make reservations. Get your JCB Platinum card ready before you travel to Japan!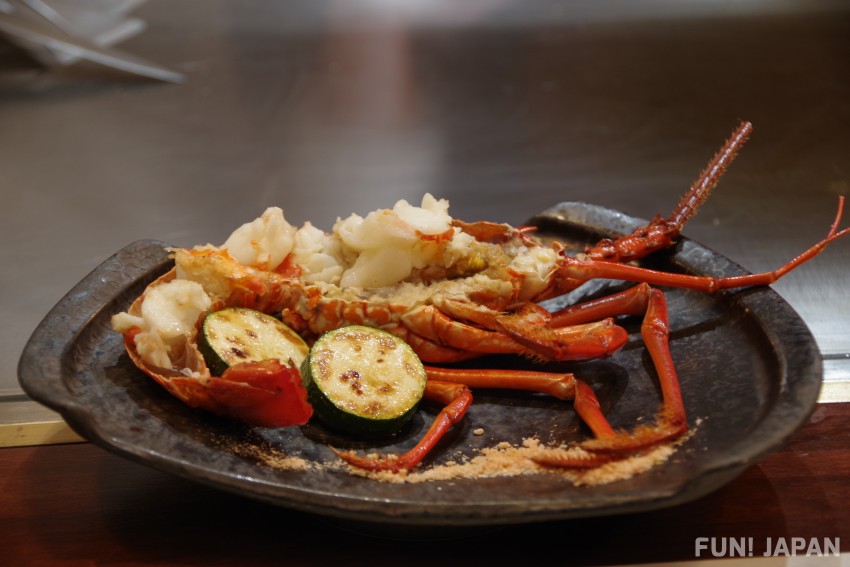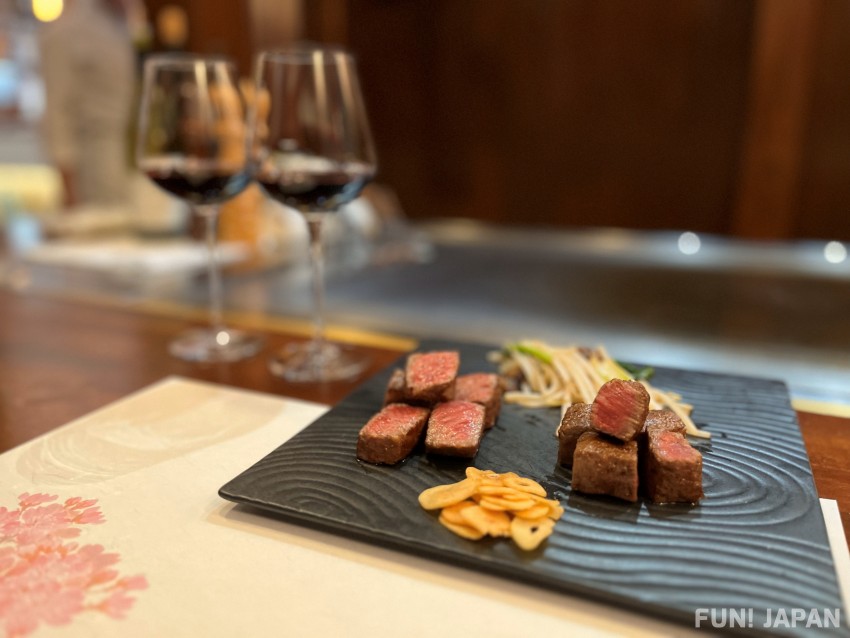 The most appealing part of this service is that if two or more adults make reservations for a course meal at participating restaurants, one person gets to dine for free! Since the course dinner price at Bonte is 22,000 yen per person, participating members will make a massive saving of 22,000 yen off the total bill. If you book every dinner through this service, you could save tens of thousands of yen! Make the switch to Platinum or higher membership and reap the benefits of JCB's special offers during your trip to Japan.
If you are already a Platinum or higher member, enter the last 10 digits of your card number at the website below, click the ""Verify"" button, and follow the instructions to register. Reservations are recommended prior to departure, as popular restaurants may be booked up in advance.
URL  :https://syotaibiyori.com/cgi-bin/chkjcb.cgi?SF=jcb_platinum_en