FUN! JAPAN PR
The ultimate gateway to Asia: Fukuoka! Check out the best shops and restaurants in Kyushu's iconic city.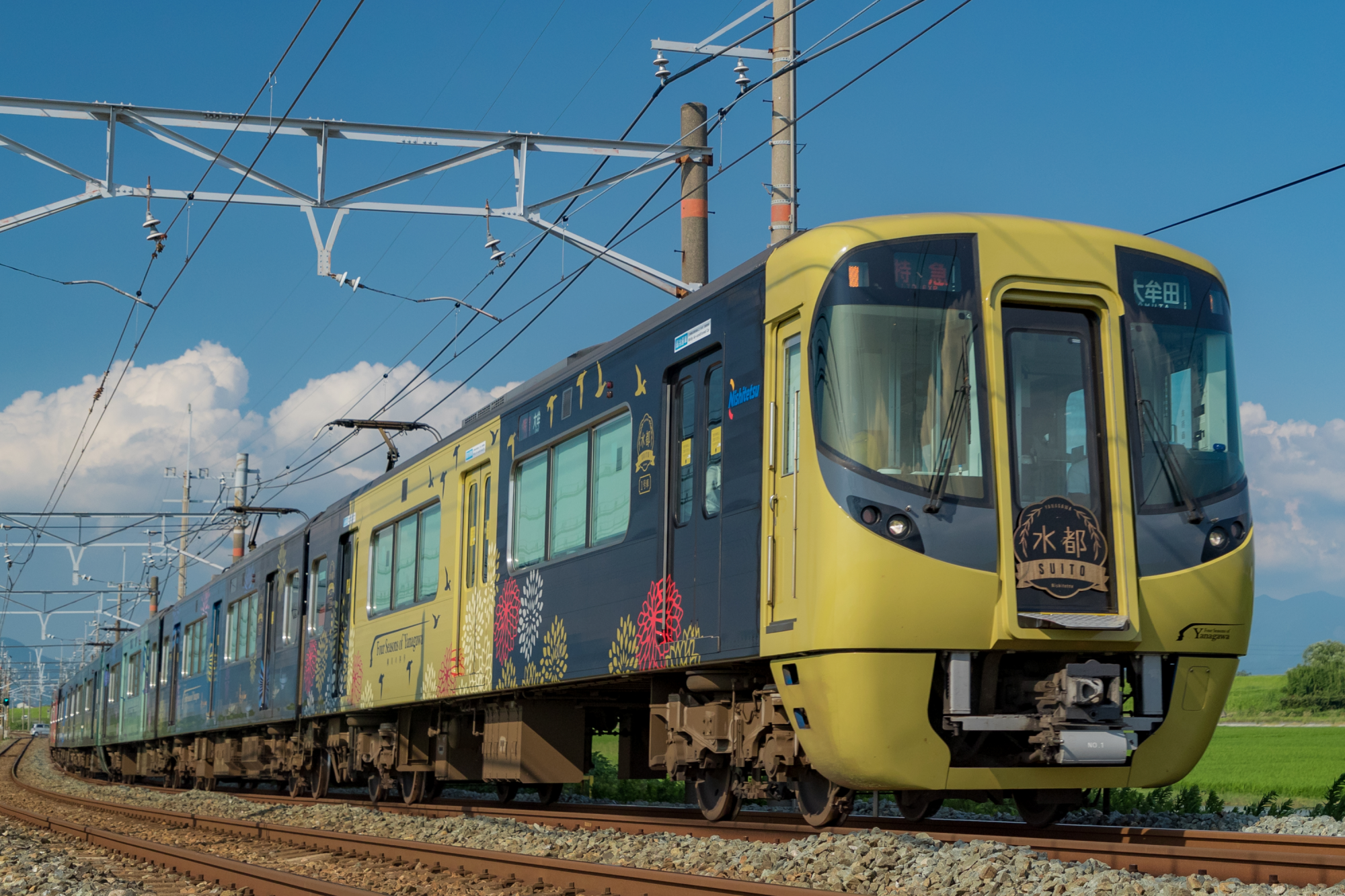 The buzzing city of Fukuoka boasts the highest population of Japan's southern Kyushu island. Known as the "gateway to Asia", the city enjoys close proximity to the Asian mainland and the high number of international flights and high speed ferries that come with it. The city is highly compact and convenient - the main Hakata station is situatated just five minutes away from Fukuoka airport, and there are plenty of bus and train connections that make it easy to explore the rest of Kyushu from the city. The trendy Tenjin district of Fukuoka is currently undergoing redevelopment, with many exciting projects underway. Read on to get up to speed with the hottest popular sightseeing trains, souvenirs, restaurants, and hotels available in Fukuoka right now!
Fukuoka, the land of the sightseeing train! The best 4 trains to try.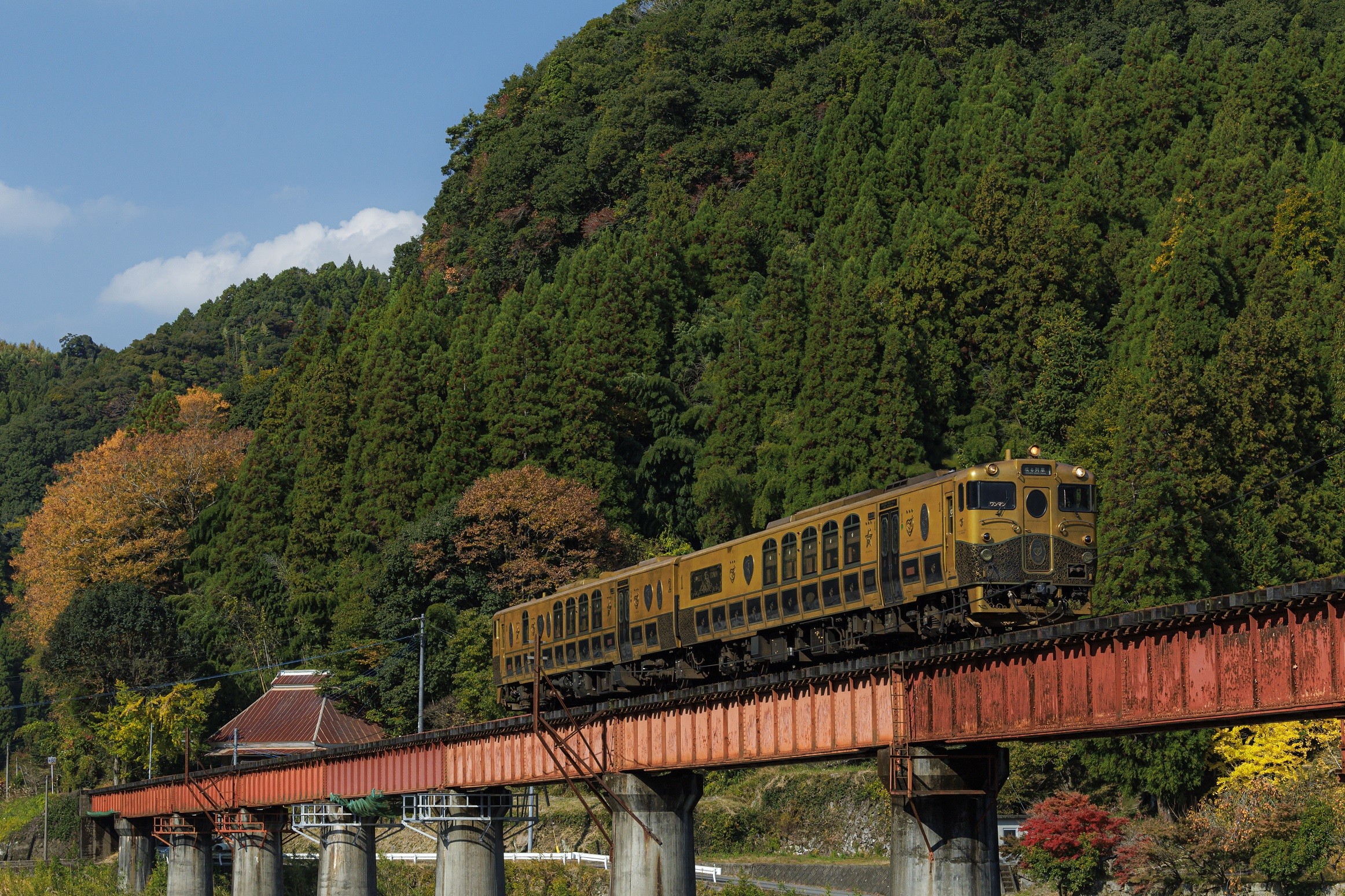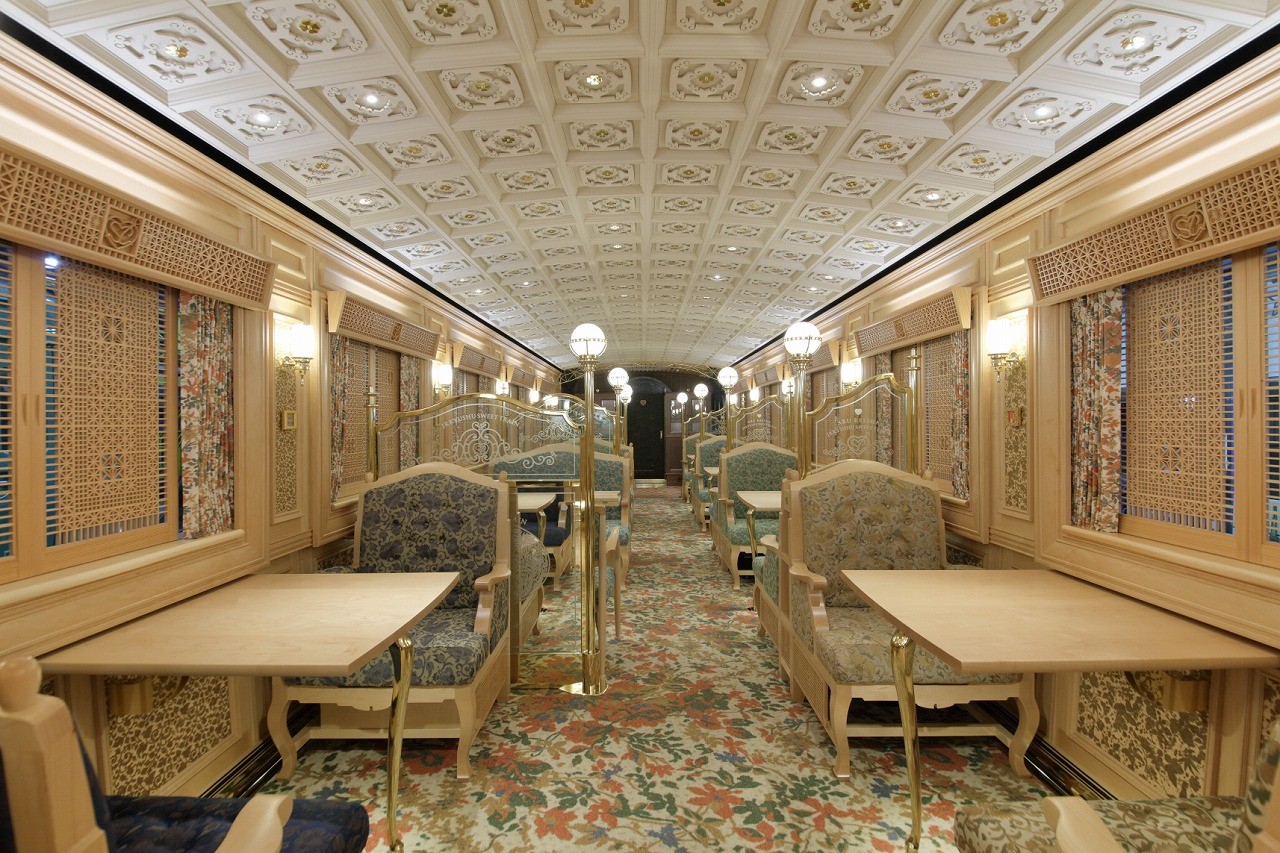 Popular tourist destinations in Fukuoka are mostly concentrated in areas within an hour's travel from the city's major areas and are easily accessible by train or bus. But why go by ordinary train or bus, when you could go by sightseeing train and enjoy the journey as much as the destination? Check out these breathtaking Fukuoka sightseeing trains that are all easily accessible from the city's main stations.
①Yufuin no Mori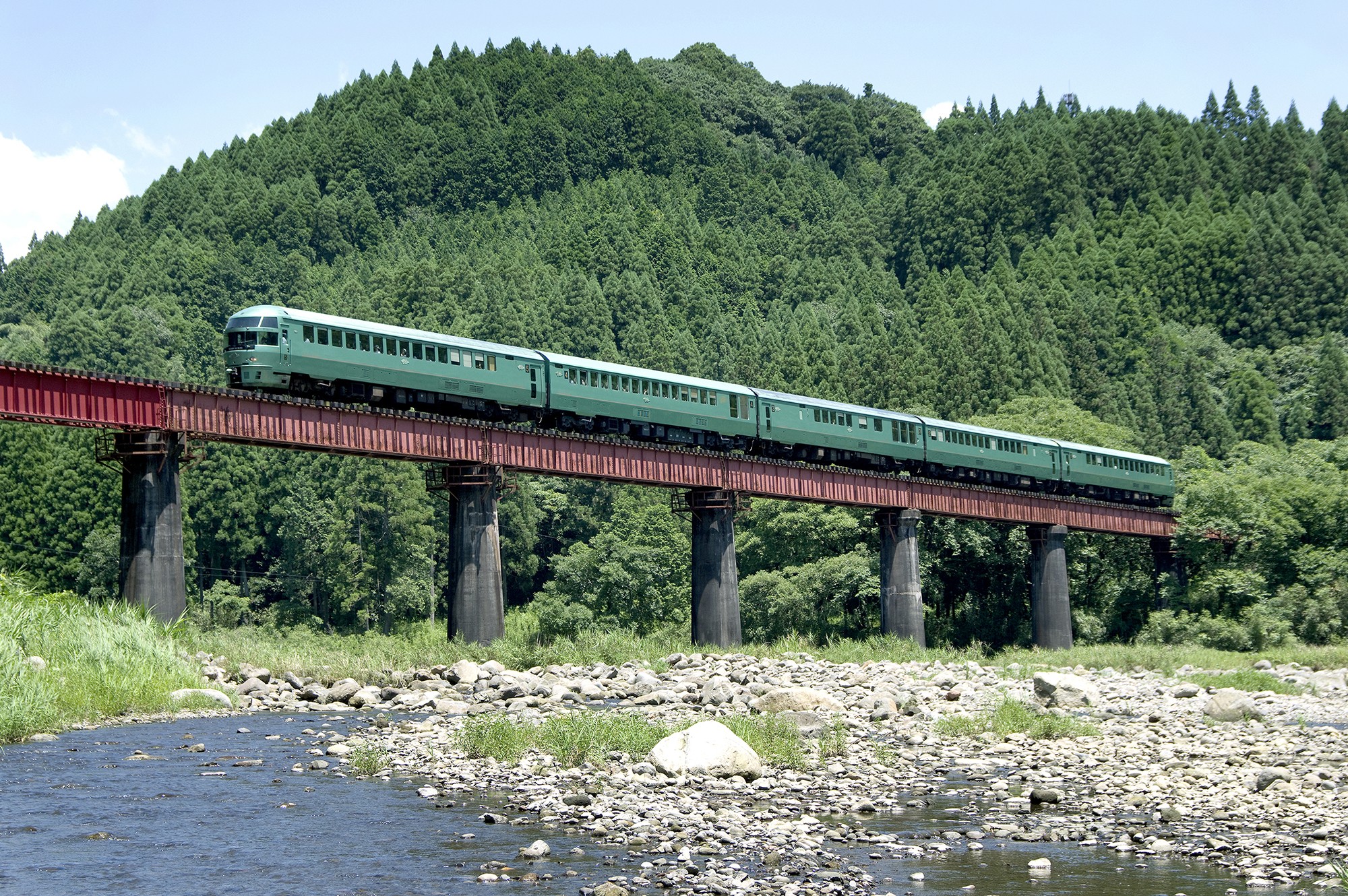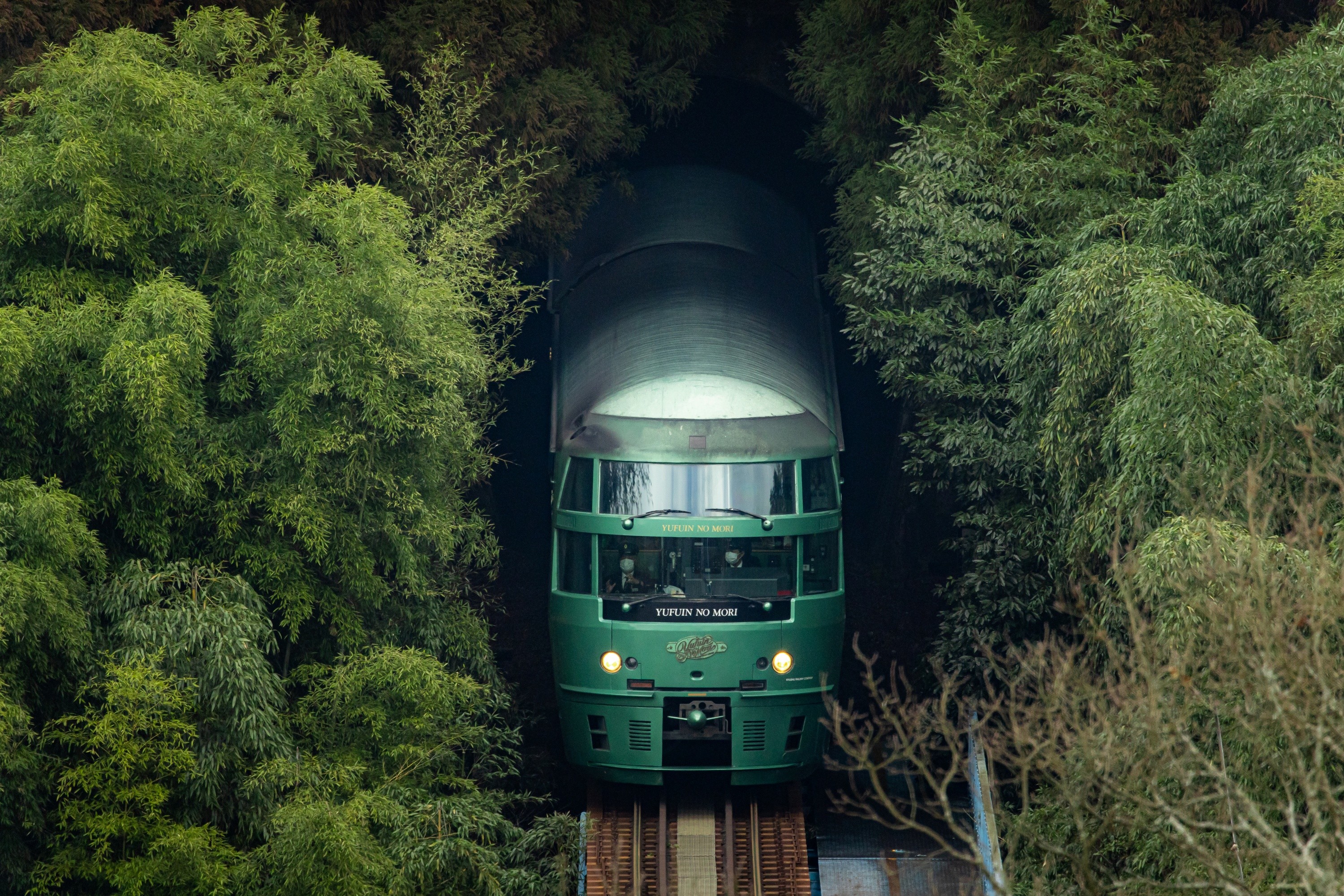 This JR Kyushu sightseeing train runs between Hakata and Yufuin/Beppu in Oita Prefecture, with a journey time of approximately 2 hours and 15 minutes. The train features a beautiful green body that looks even more beautiful juxtaposed against the richly forested scenery.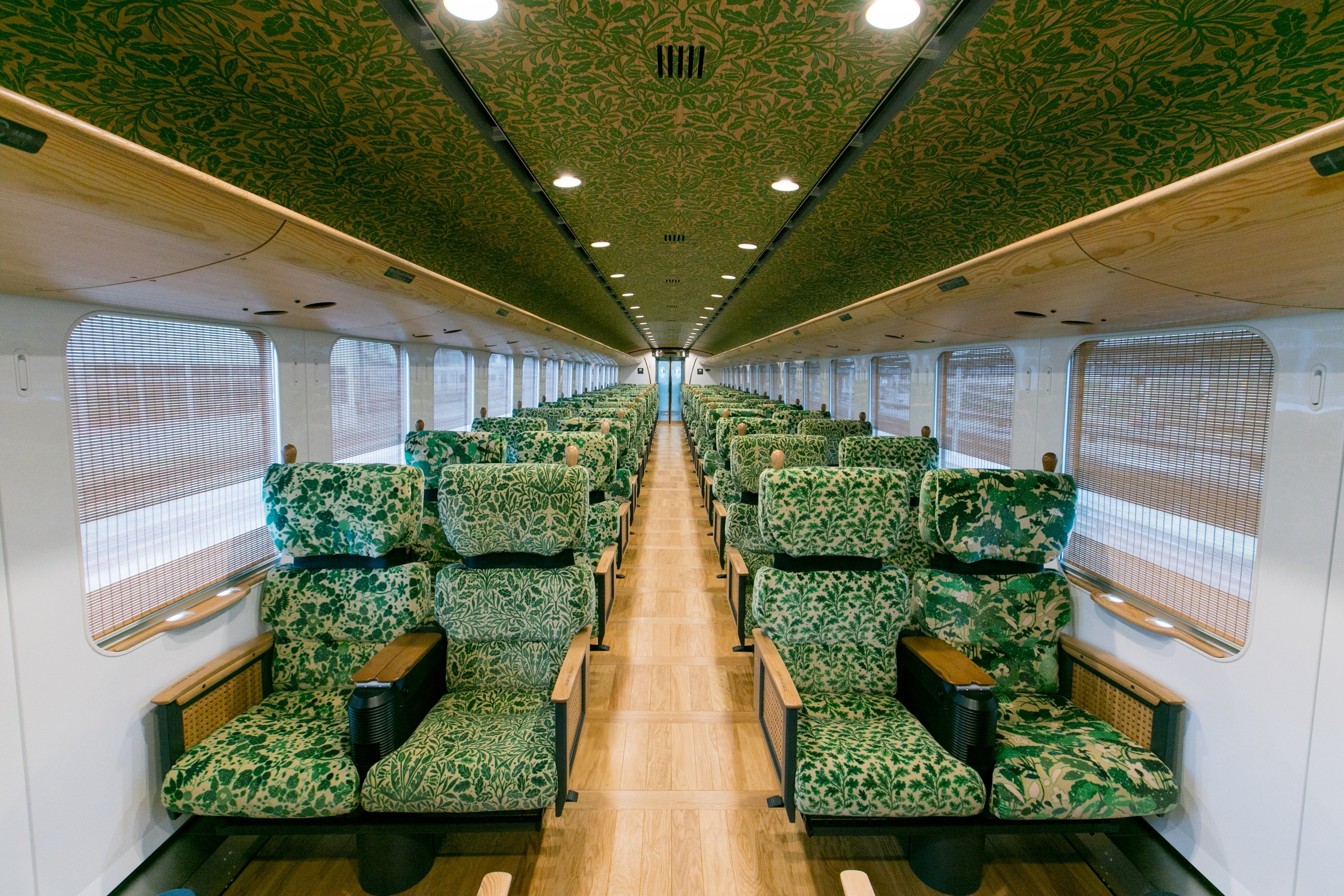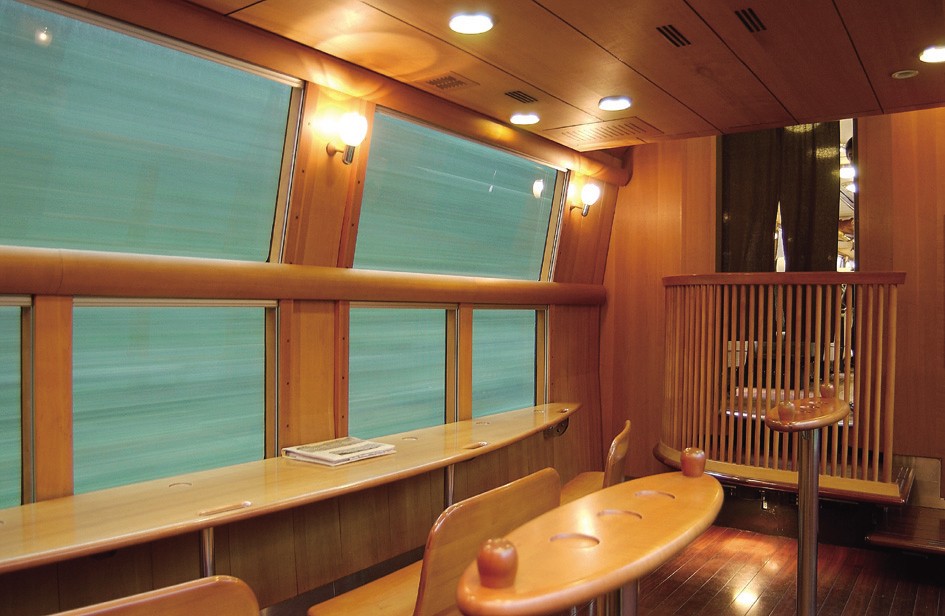 The interior is decorated in a classic, whimsical style inspired by a highland resort. In the lounge cabin, passengers are greeted by dramatic panoramic windows that look out onto sprawling forest views, complete with luxurious wooden floors and tables.
https://www.jrkyushu.co.jp/english/train/yufuin_no_mori.html
② Aru Ressha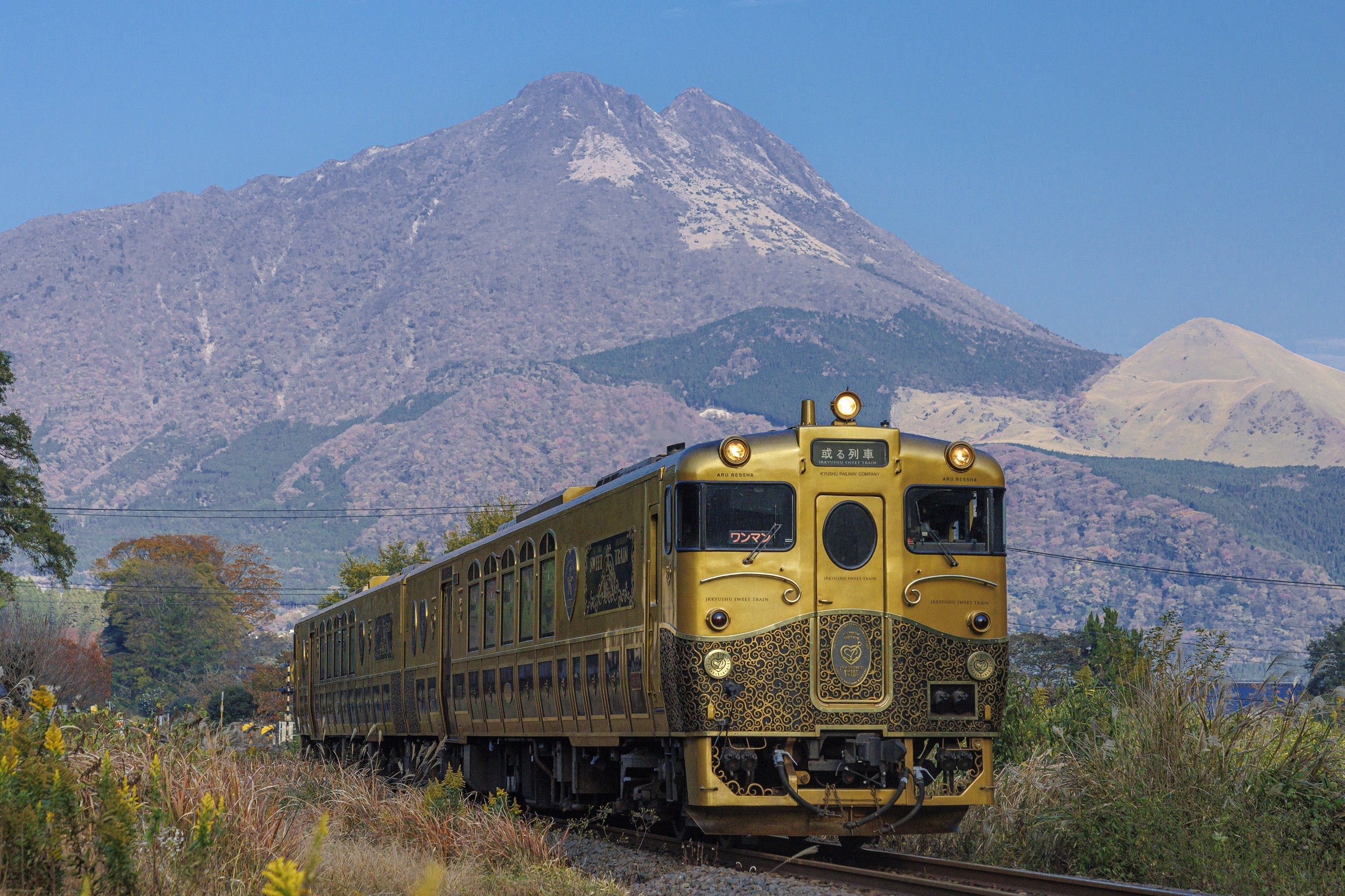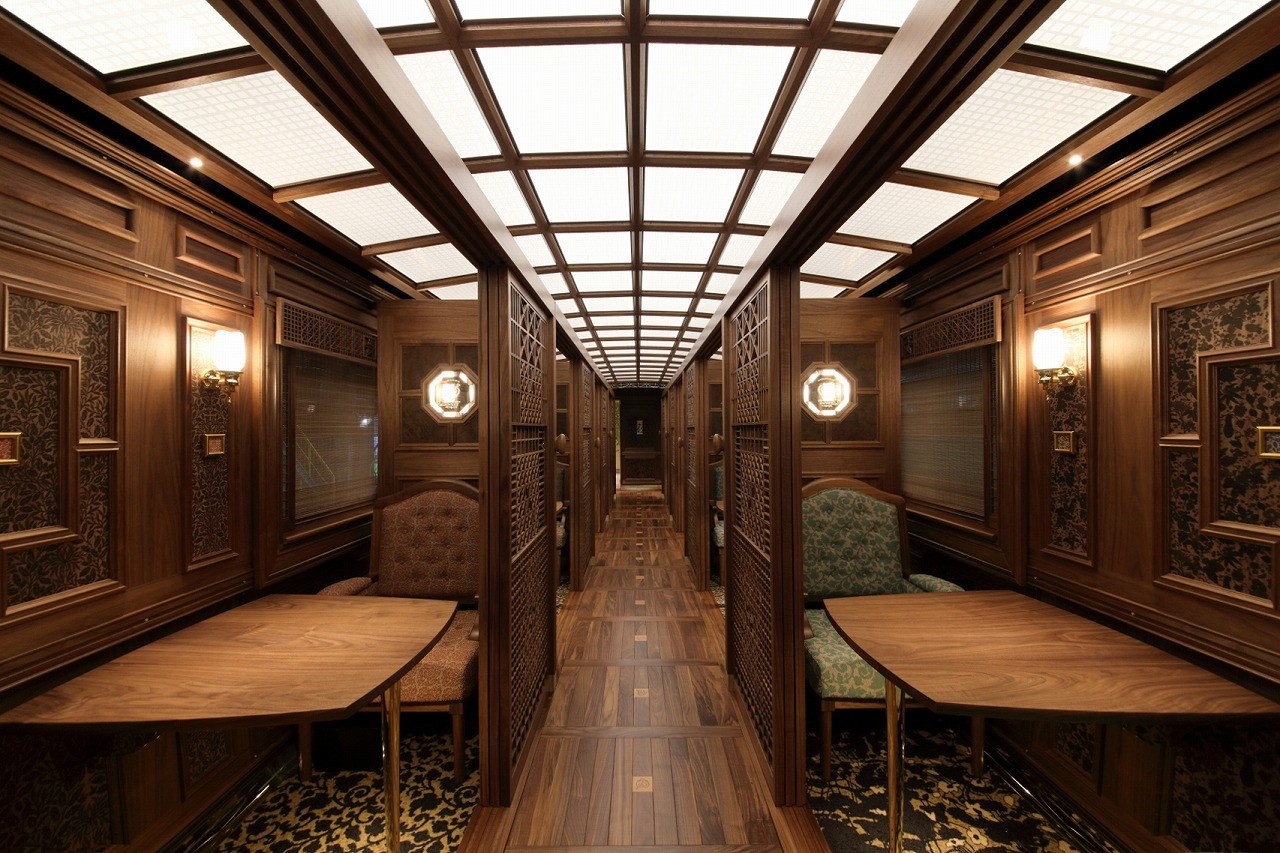 This JR Kyushu sightseeing train runs between Hakata and Yufuin in Oita Prefecture, with a journey time of approximately 3 hours and 10 minutes. The elegant gold and black locomotive is inspired by the extravagant carriages of the Kyushu Railway Company that were in circulation over one-hundred years ago.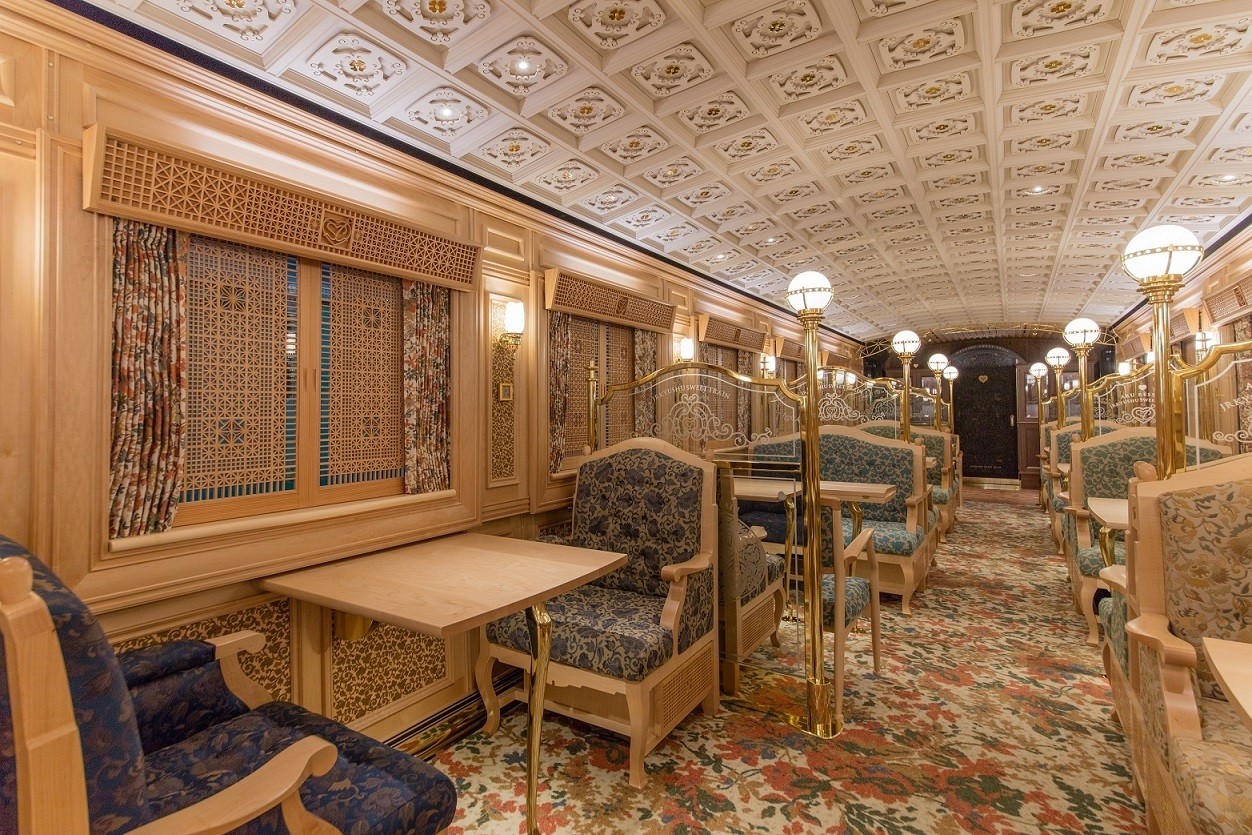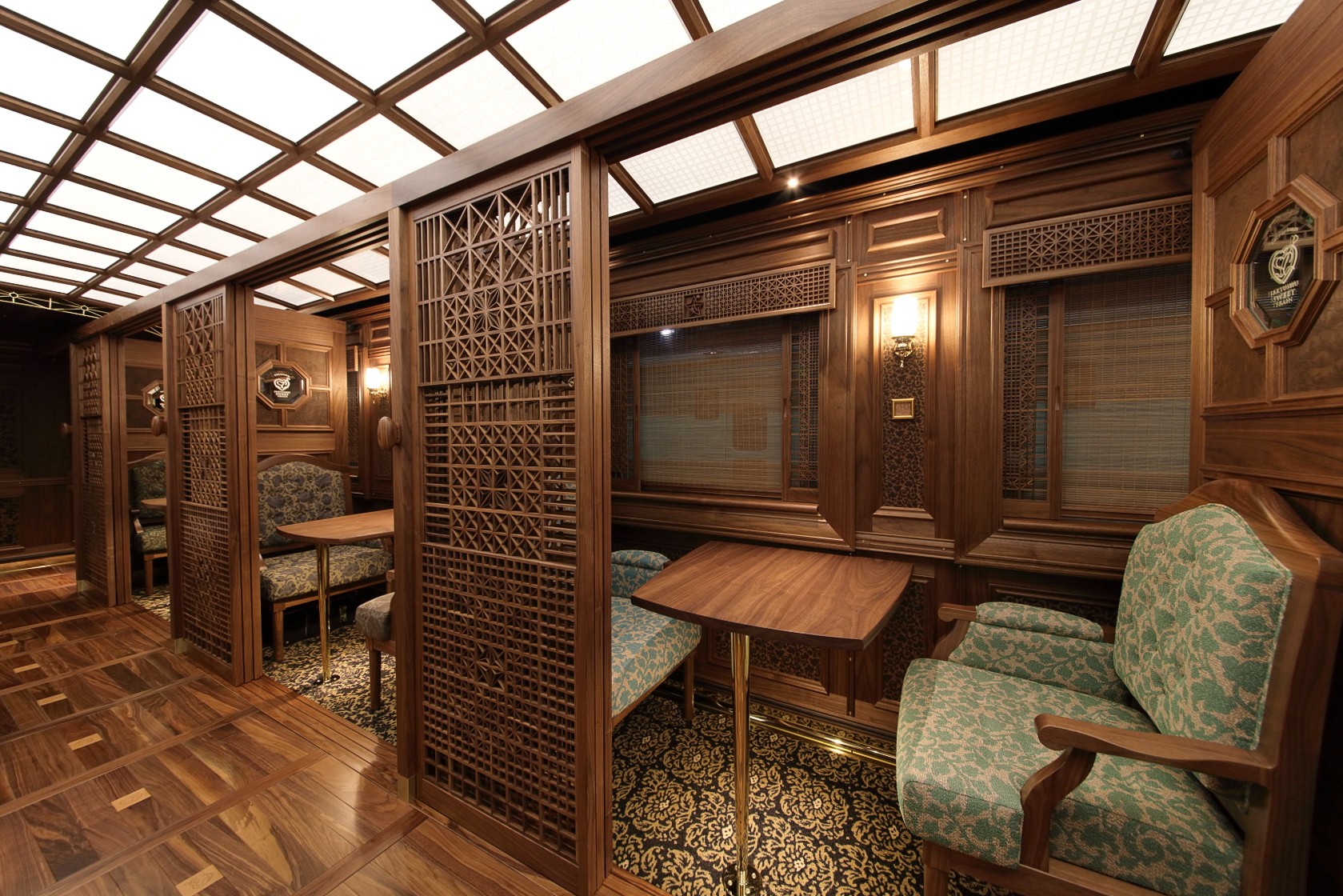 The atmosphere of the first car is dreamy and romantic, with bright, gentle maple wood panelling and gorgeous carpets and sofas. The second car has a more relaxed and private feel with calm walnut wood colors and intricate woodcrafted screens. Wherever you sit on this train, you are guaranteed stunningly beautiful scenery perfect for snapping a trip photo.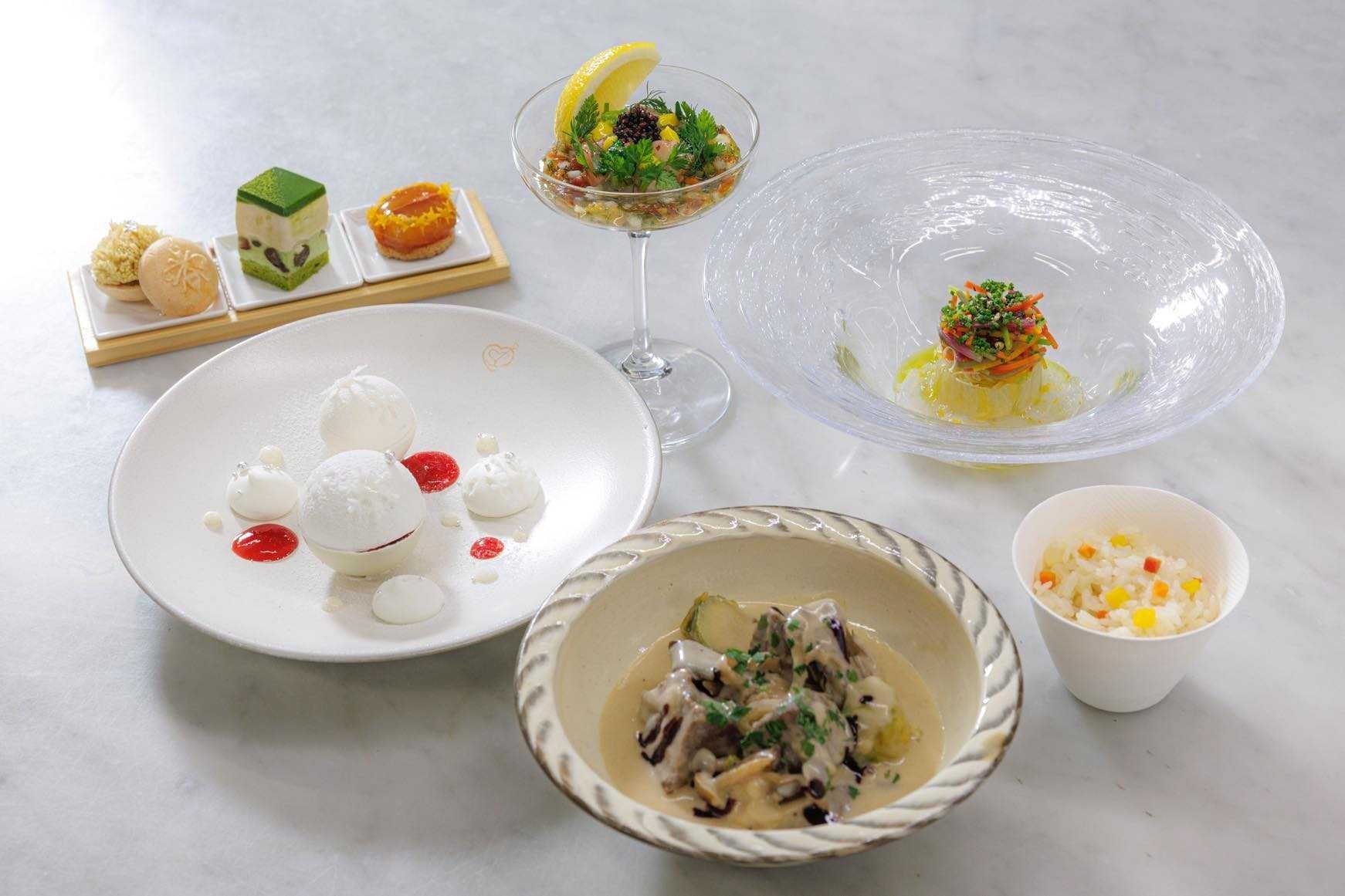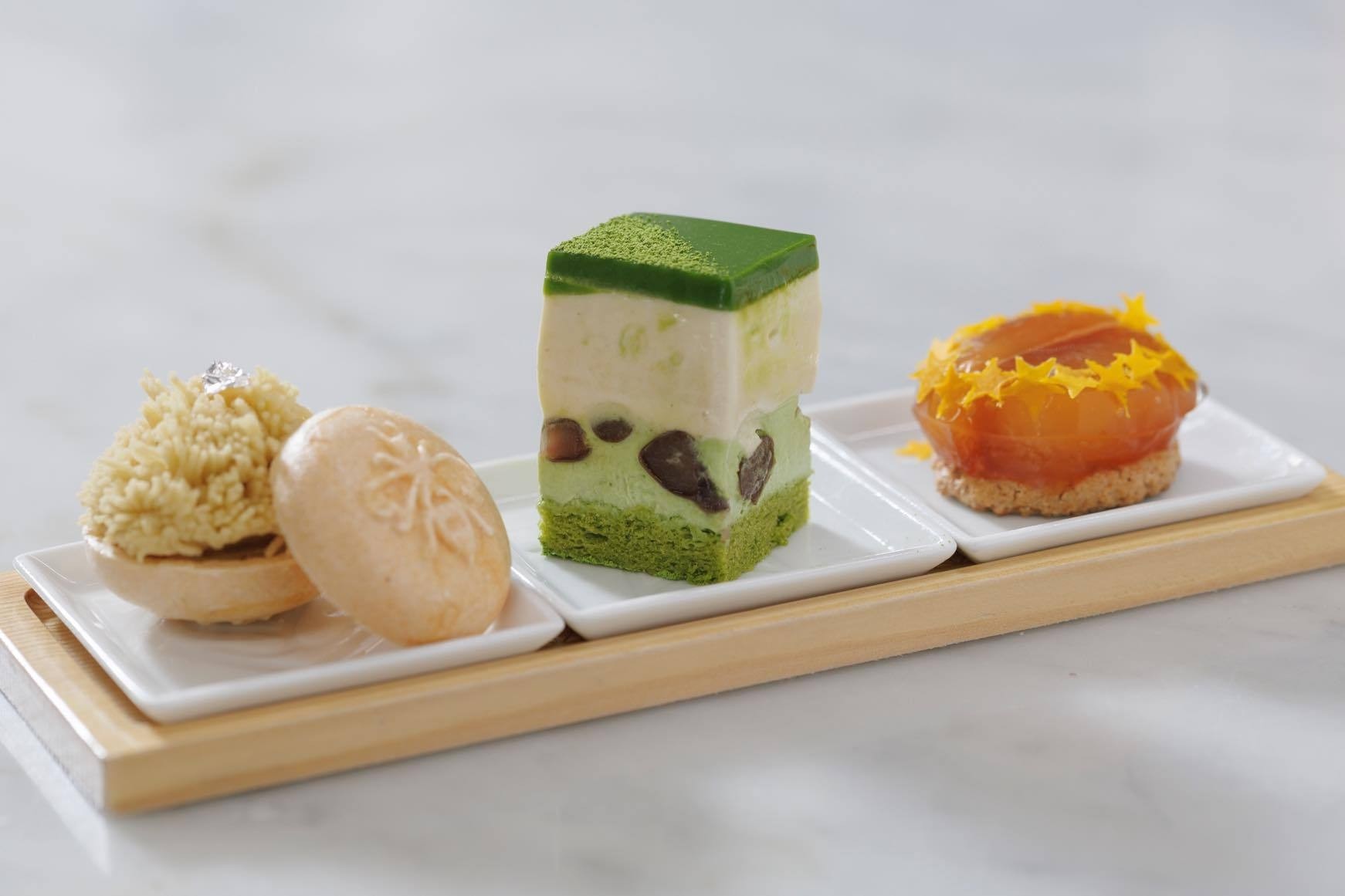 The train offers an original menu of dishes using local ingredients produced in Kyushu. The menu changes with the seasons, so no matter when you board, you can enjoy the seasonal tastes of Japan.
https://www.jrkyushu-aruressha.jp/en/
③ Yanagawa sightseeing train "Suito"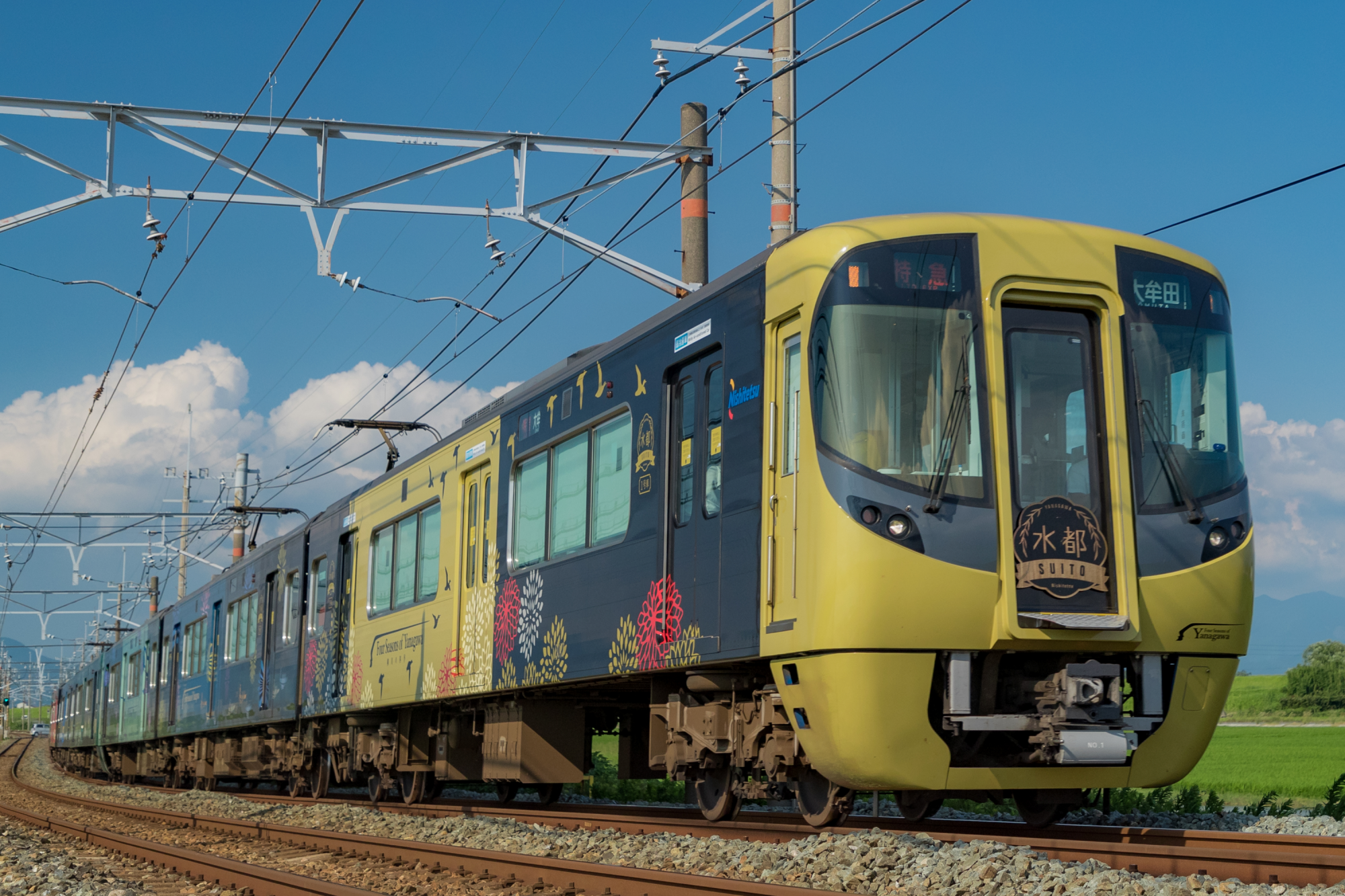 Nishitetsu Railways operates this service between Tenjin, Yanagawa and Omuta Stations. The best thing about this sightseeing train is no reservations are required and no special fare is charged. All six cars have different designs that show off some of the city's famous tourist attractions. Car two depicts Yanagawa's glorious biannual fireworks display and car three depicts the iris - Yanagawa city's representative flower.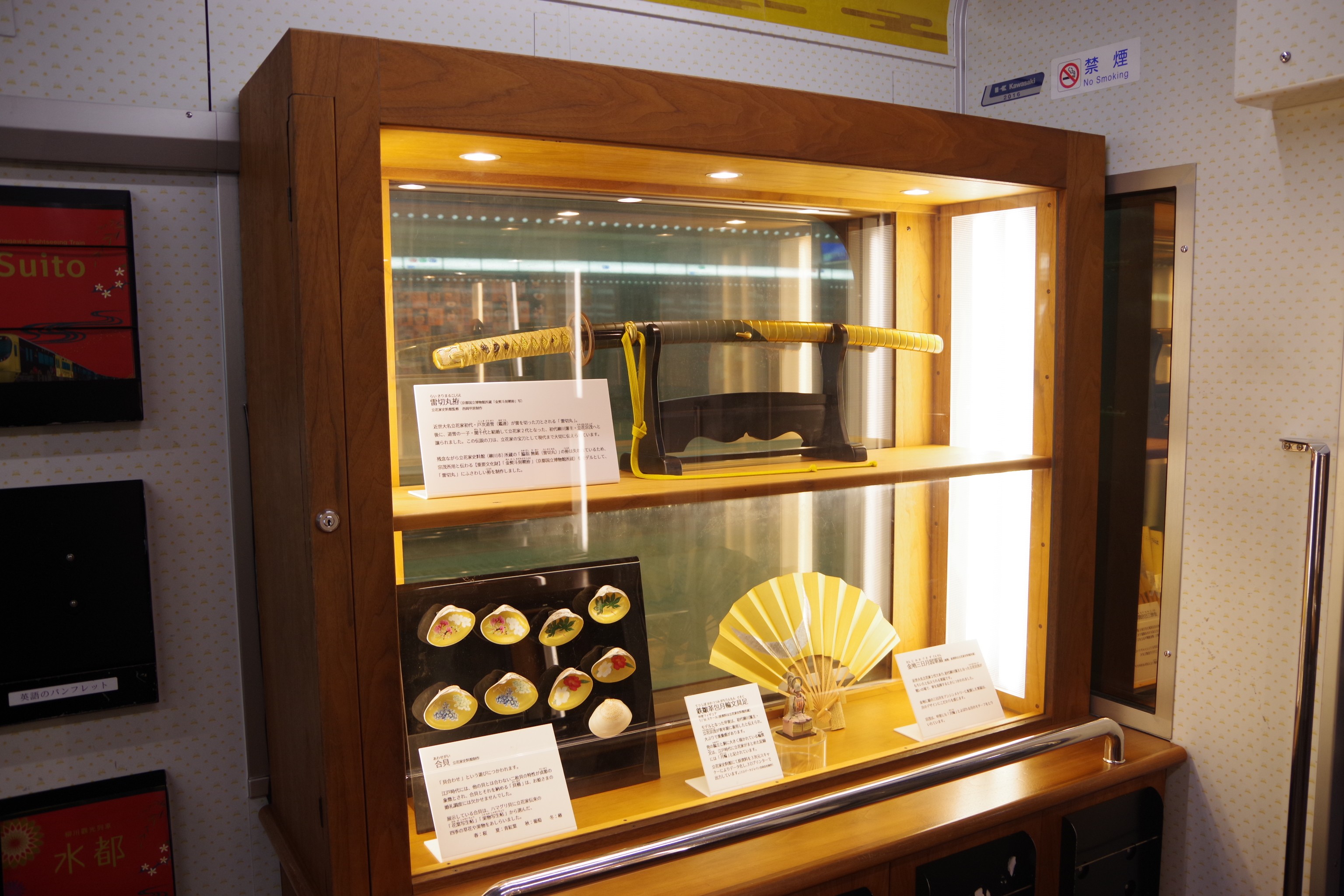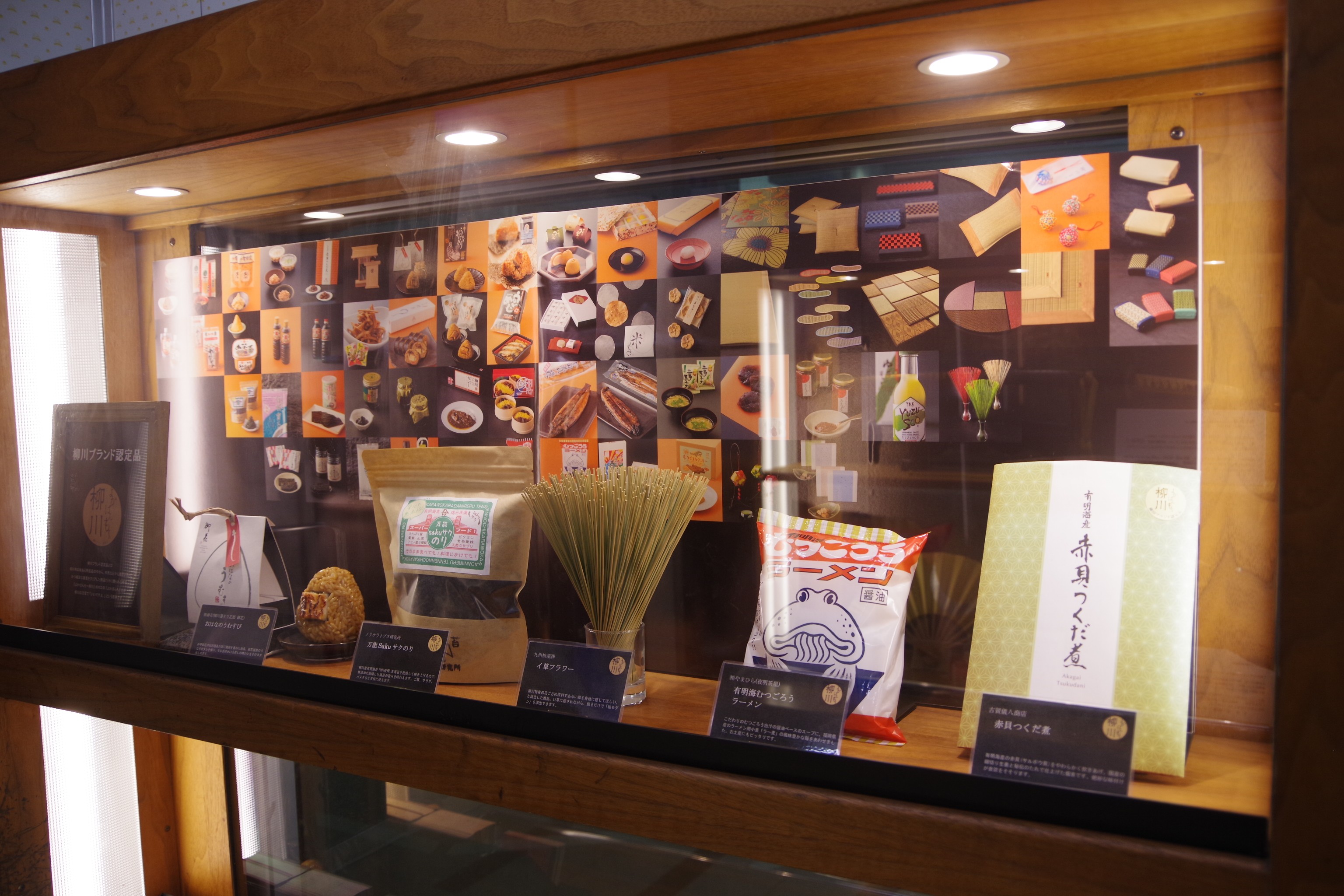 Inside the car, replicas of antiques related to Yanagawa and specialty products of Yanagawa are displayed with taste and style.
http://inf.nishitetsu.jp/train/suito/index_en.html
④ Dazaifu sightseeing train "Tabito"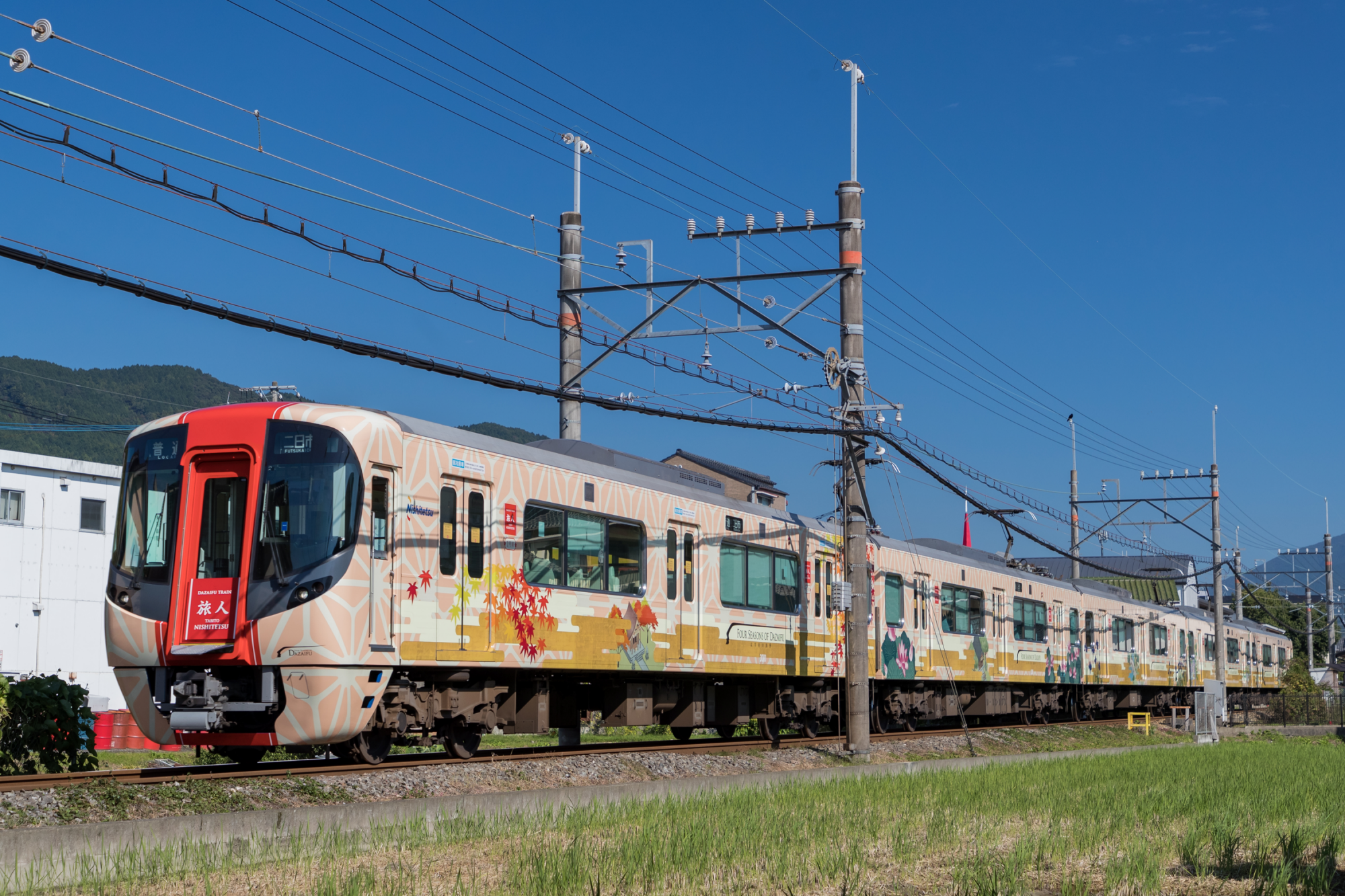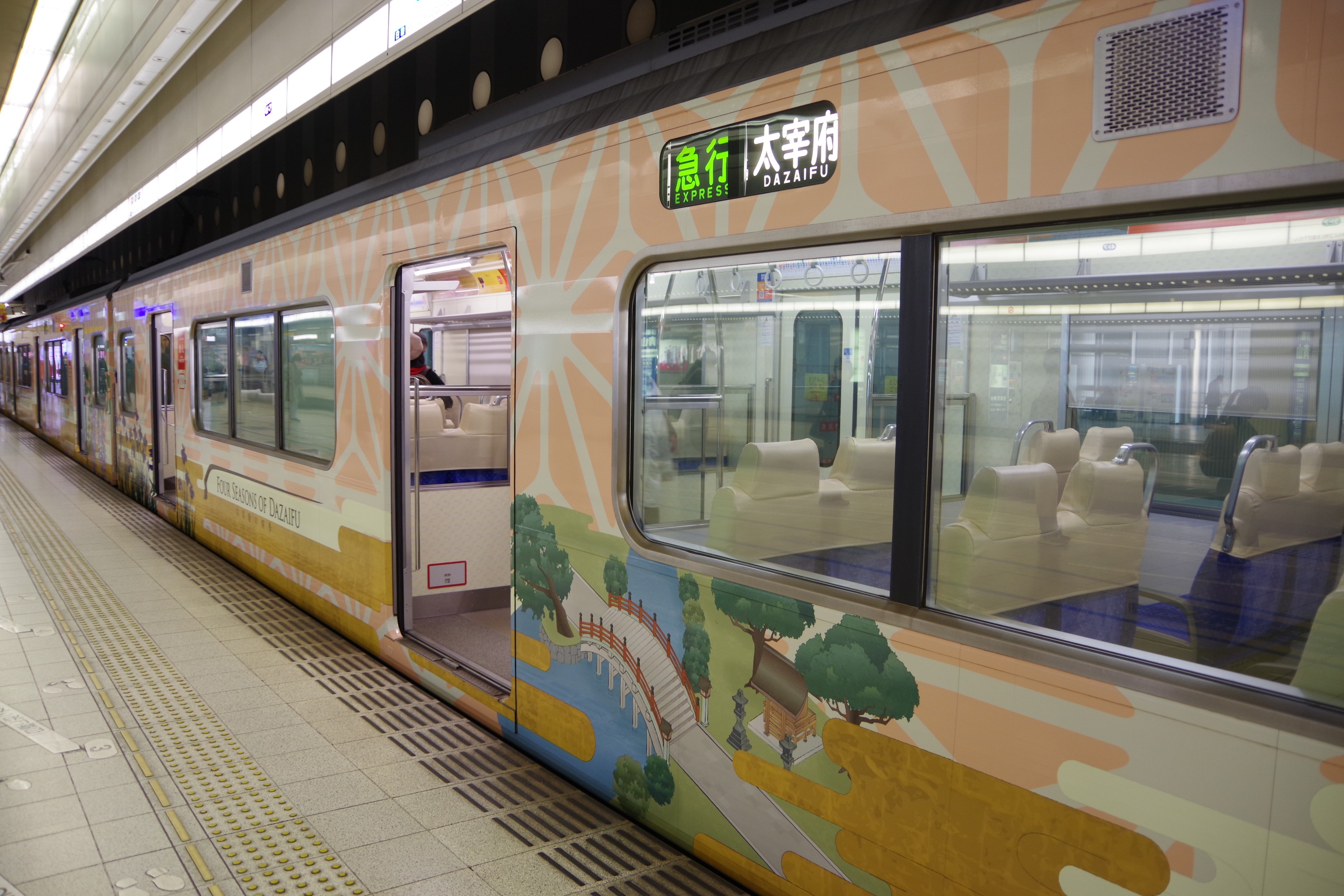 Nishitetsu Railways operates this service between Tenjin and Dazaifu Stations. Just like the Yanagawa "Suito" train, no reservation is required, and no special fare is charged. On "Tabito", each train car is intricately wrapped in a different "good-luck" design representing Dazaifu Tenmangu Shrine and other tourist attractions.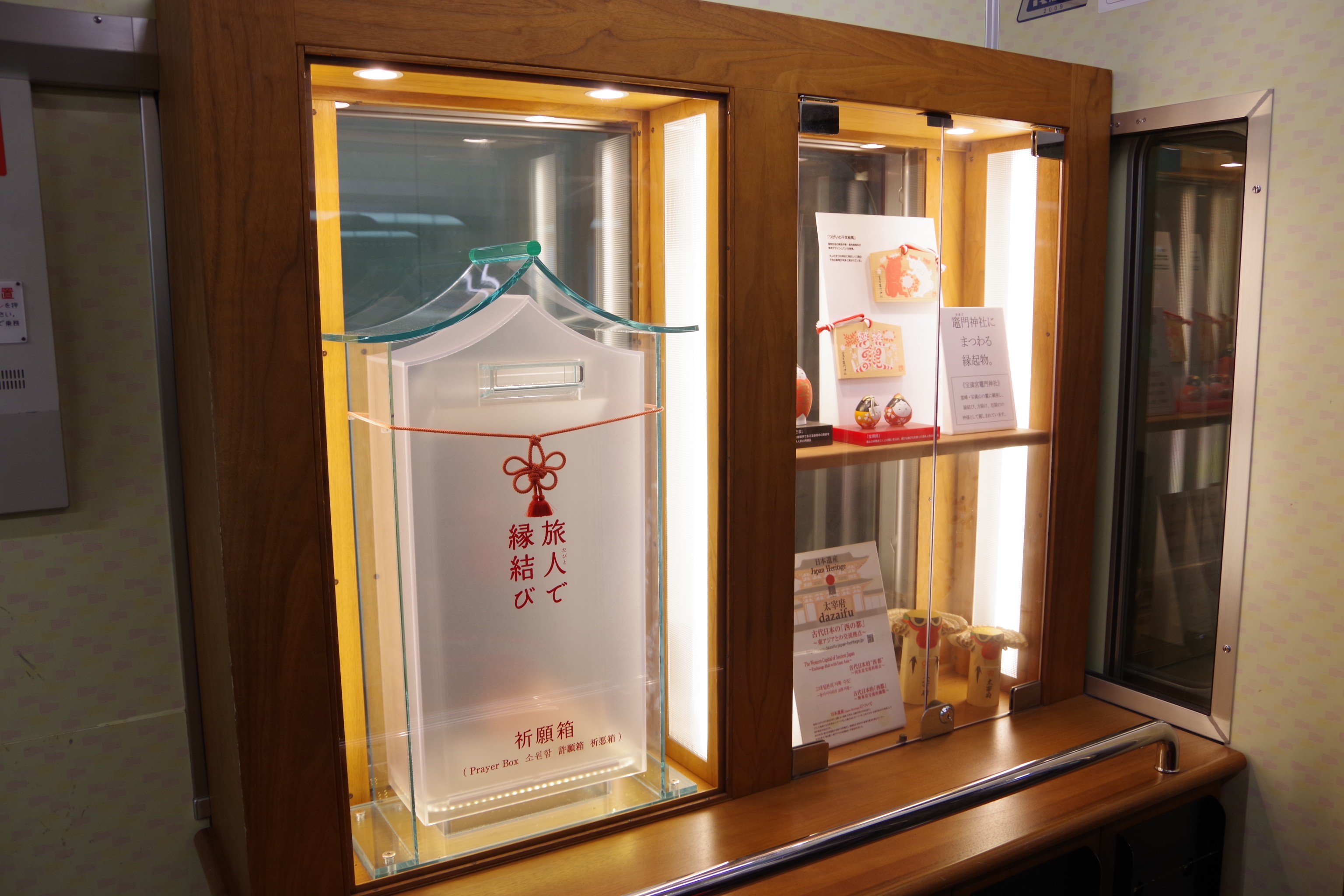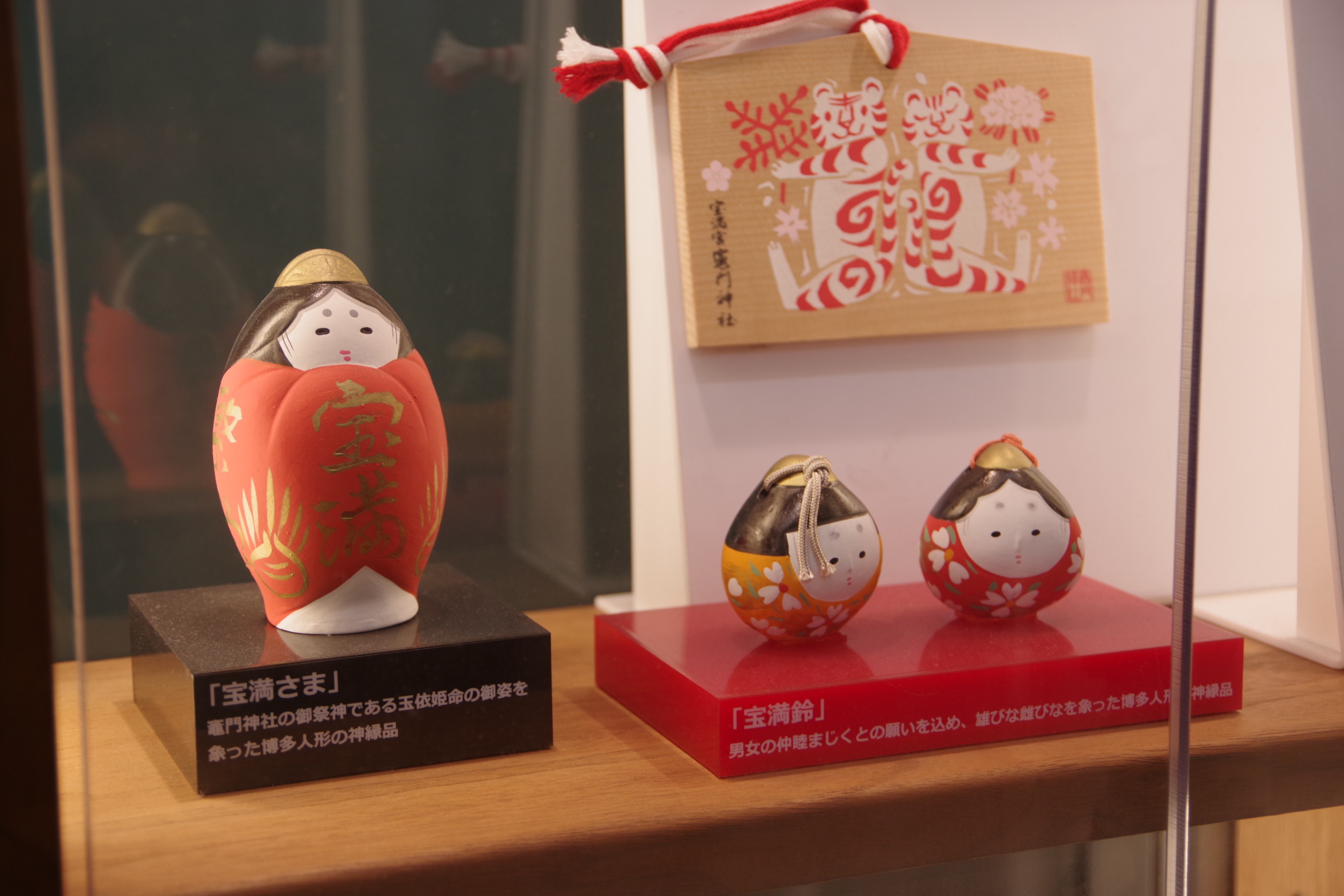 Inside the car there is also a prayer box for the famed Kamado Shrine, where the "God of Marriage" is enshrined. Write your wish the supplied prayer sheets and drop it in the box, then Nishitetsu will deliver your wish directly to Kamado Shrine for you.
http://inf.nishitetsu.jp/train/tabito/index_en.html
JR Hakata City – The best hub for travel, shopping and gourmet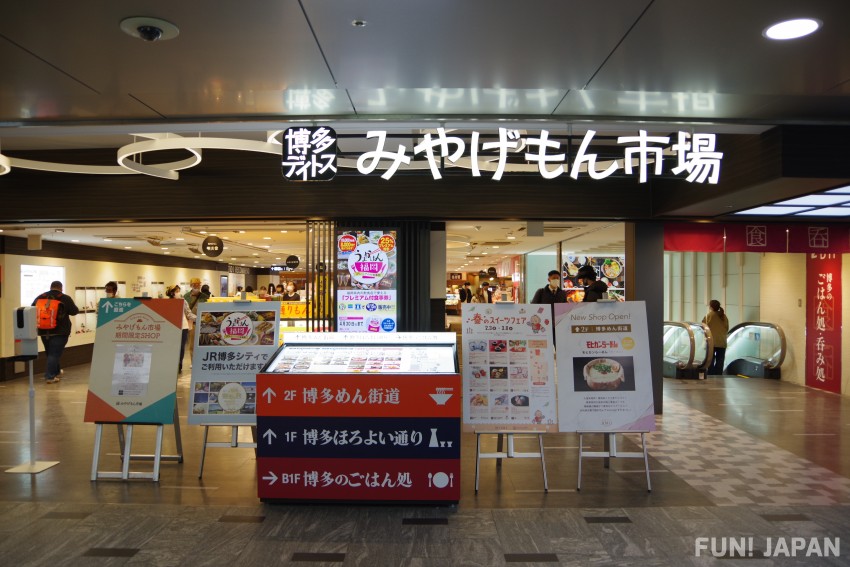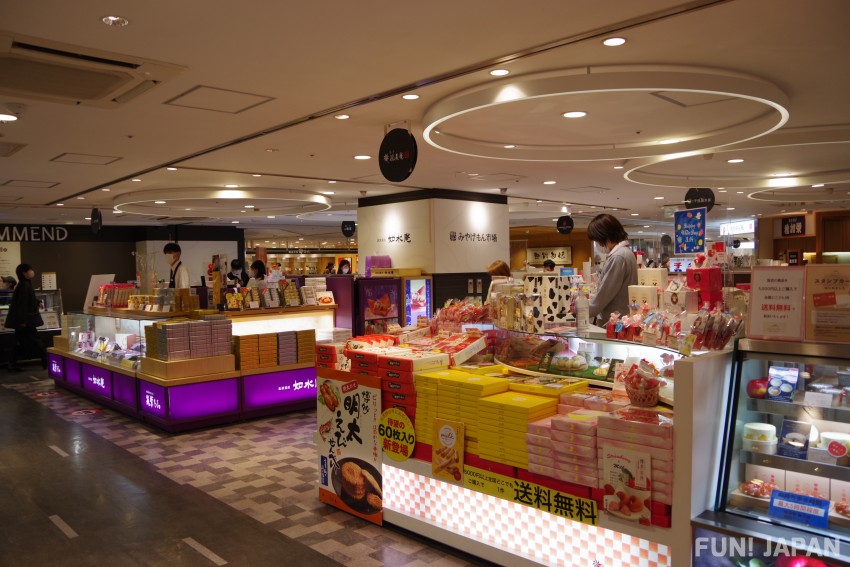 Using Hakata station as a starting point for journeys around Kyushu certainly has its perks – mainly in the form of the JR Hakata City, a jam-packed commercial complex directly connected to Hakata Station. The "Hakata Deitos Annex" souvenir and dining zone is situated close by the station's Chikushi Exit, perfect for a spot of retail therapy. Of the many facilities inside, "Miyagemon Ichiba" is particularly recommended. This unique area is conveniently located just in front of the Shinkansen ticket gates and features souvenir stores by over twenty of Fukuoka's best retailers.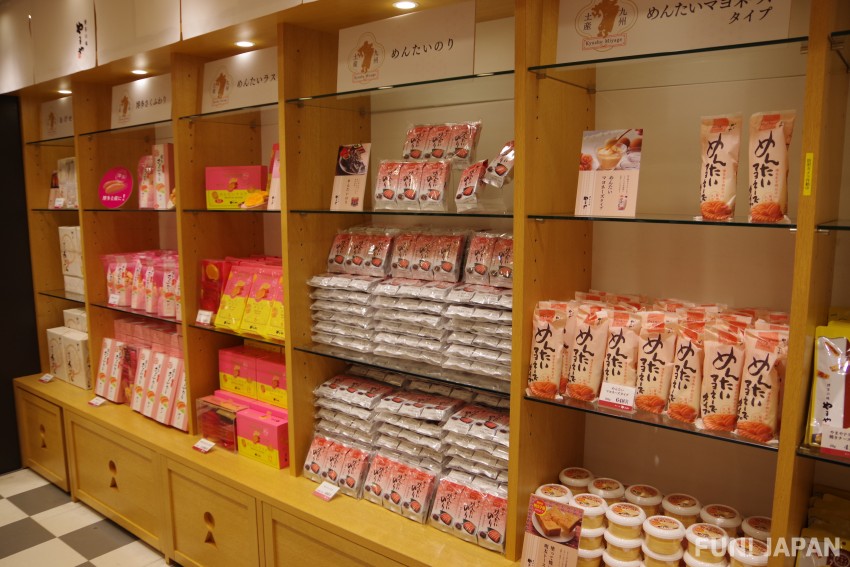 Hakata no Aji Yamaya, a famous mentaiko (cod roe) store is one of the classic Fukuoka souvenir pitstops. They offer not only mentaiko but also a wide variety of gourmet delicacies made from mentaiko. Hard-to-find products foods such as mentaiko seaweed and mentaiko rusks are also available.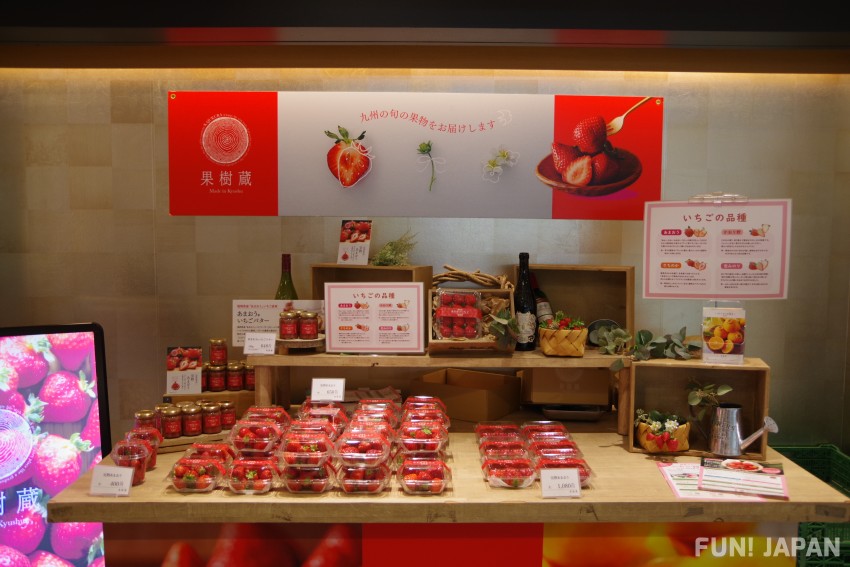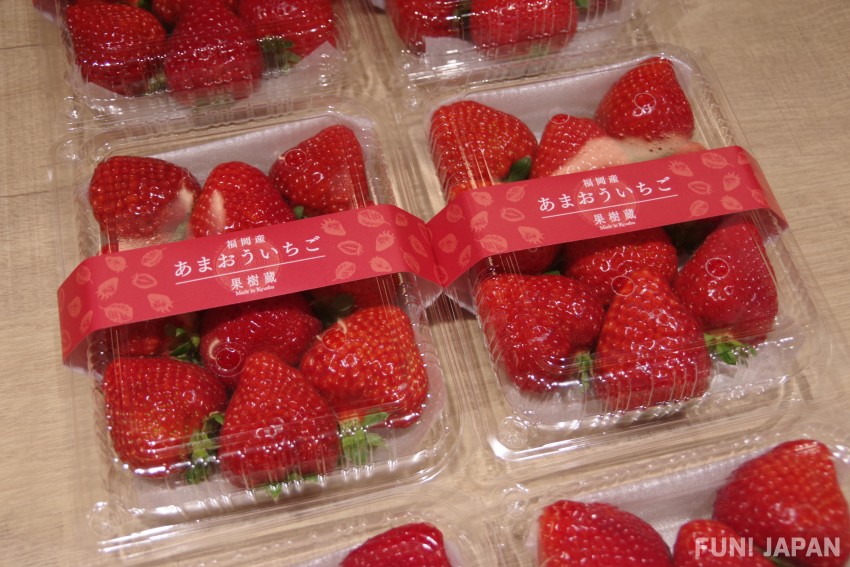 Amaou strawberries produced by Yamaya's agricultural-business brand "Kajukura" are also sold in the complex. The tantalizingly sweet aroma of Japan's most premium strawberries wafting throughout the sales floor is enough to make anyone stop in their tracks. The price is also highly tempting, starting at 400 yen for a small punnet. Take a few back to your hotel to enjoy as a delicious, healthy snack.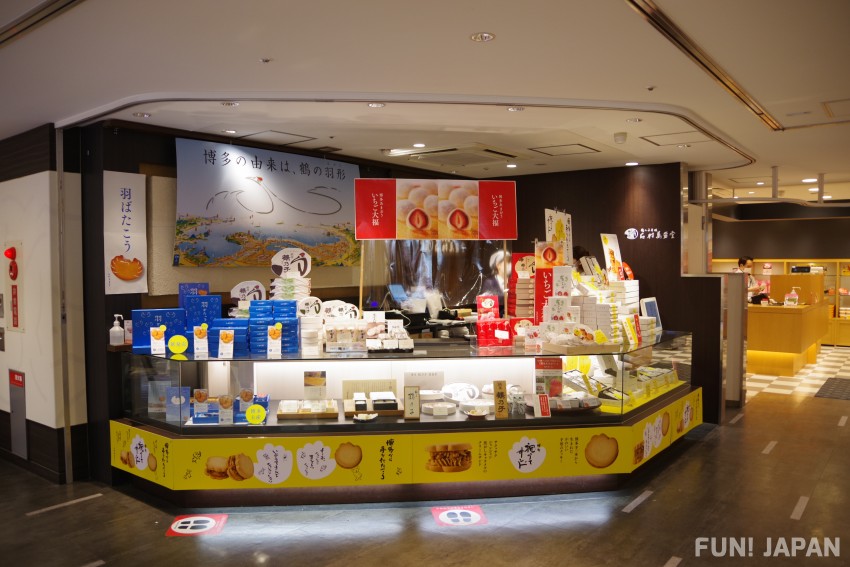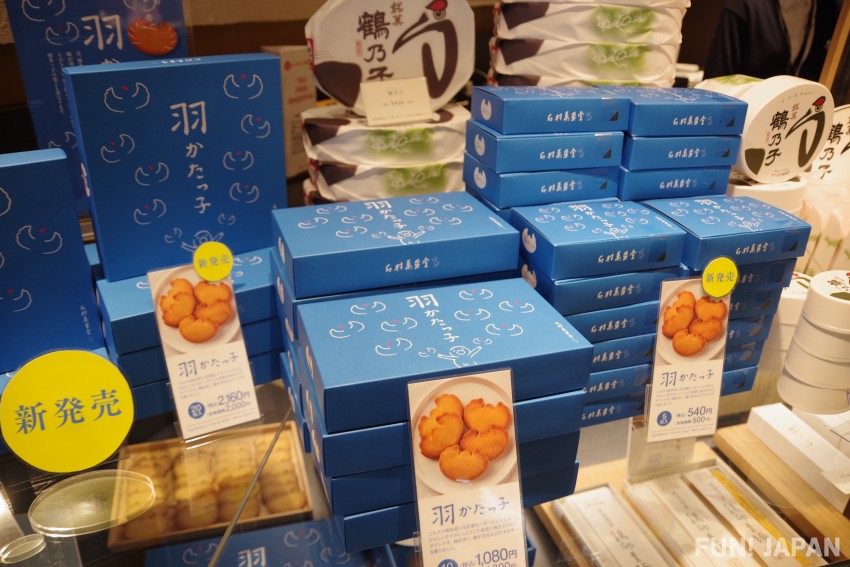 Ishimura Manseido is a legendary Fukuoka-born confectionery store responsible for inventing the tradition of "White Day" in Japan – a holiday celebrated on March 14th as a way for men to give back to women for the Valentines chocolates given a month earlier. There are plenty of beautiful wagashi (Japanese sweets) available here, including the most popular of all, the "Hakatakko". This buttery sweet sable biscuit is made to resemble Hakata Bay, which many believe looks like a crane spreading its wings. 
Hakata-men Kaido - A Hakata ramen bonanza!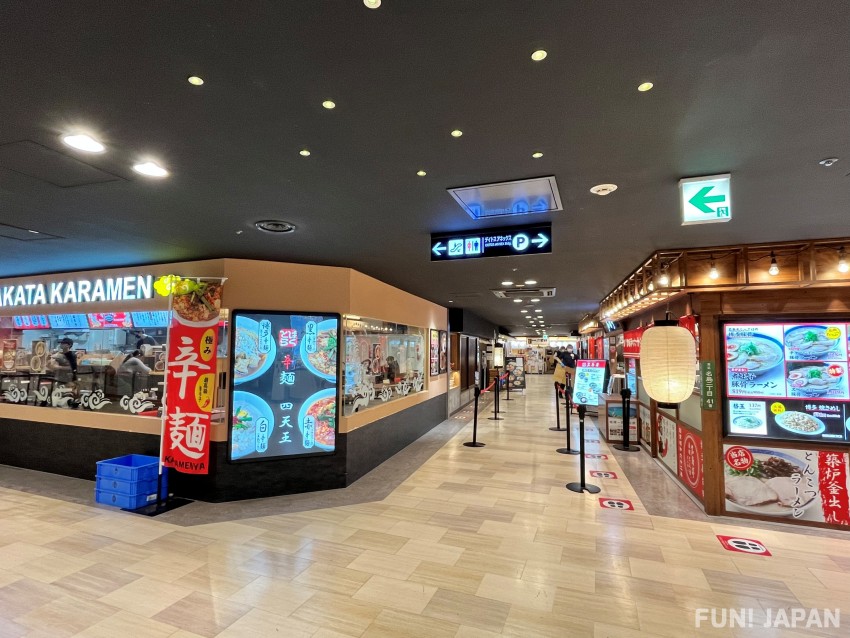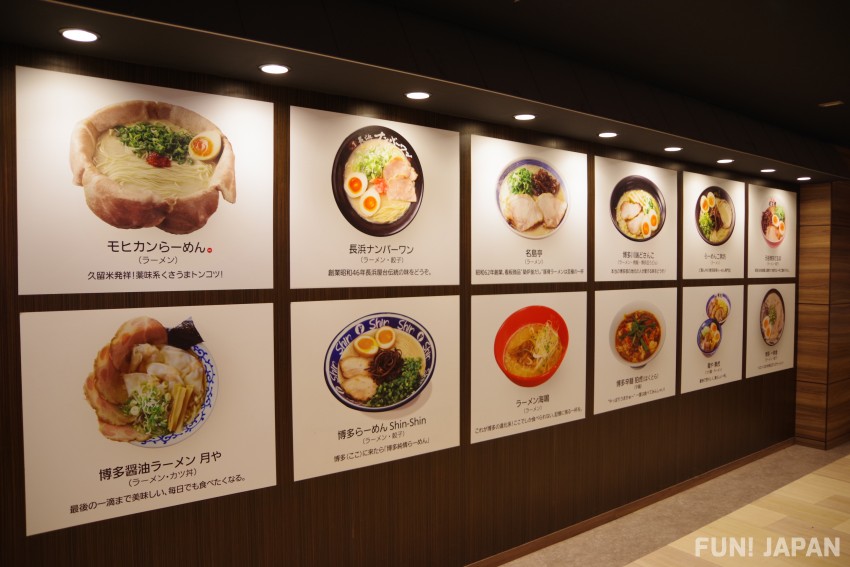 Fukuoka is known for good ramen, and Hakata-men Kaido (lit. "Hakata Ramen Road"), located on the second floor of Hakata Deitos, is home to many of Fukuoka's leading ramen stores. Japanese people often like to dine out on ramen after a night of drinking or partying, so most of the restaurants stay open until around 11PM. It's an ideal spot for those arriving to the city late at night to grab a tasty bite.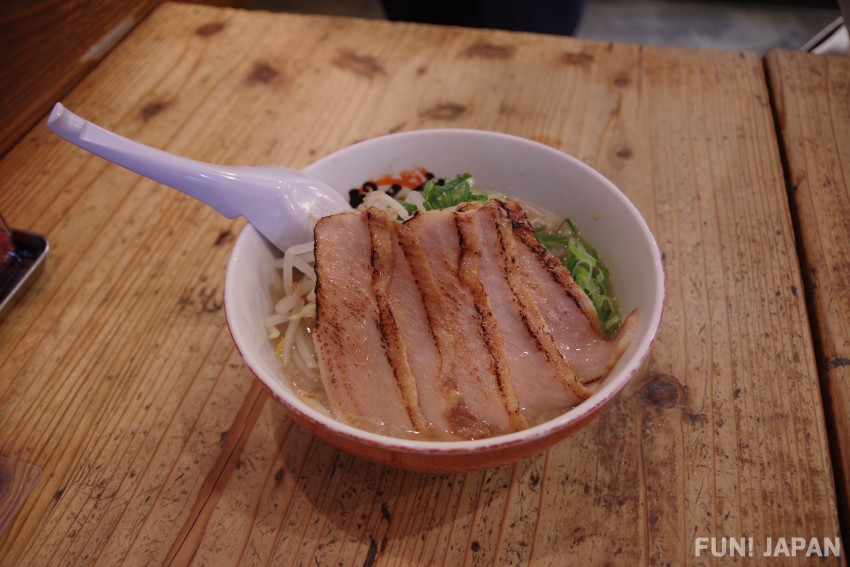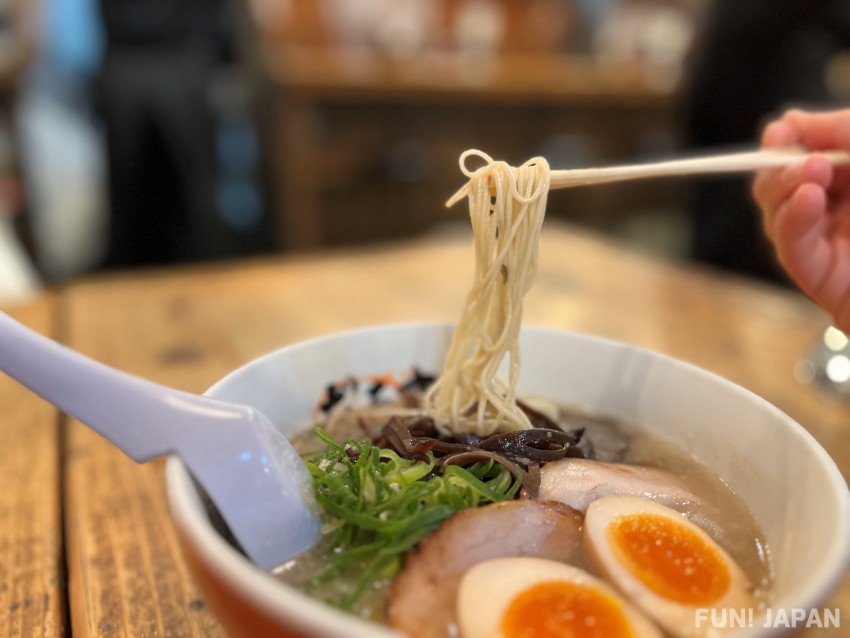 One of the most popular restaurants on the Hakata-men Kaido is the original Hakata Daruma, established in 1963. Their most popular dish is Seared Toro-meat Chashu-men (1,300 yen), which is heaped with a giant mountain of melt-in-your-mouth chashu pork. The ramen with egg (900 yen) is a simple yet satisfying bowl of ramen topped with – you guessed it - an egg – a recipe which has remained unchanged since the restaurant first opened. Daruma's rich tonkotsu (pork bone broth) and ultra-thin noodles combine perfectly for irresistible flavor, texture and depth. Be prepared to wait in line to try this delicacy. 
Another convenient travel hub brimming with delicious gourmet establishments - Solaria Stage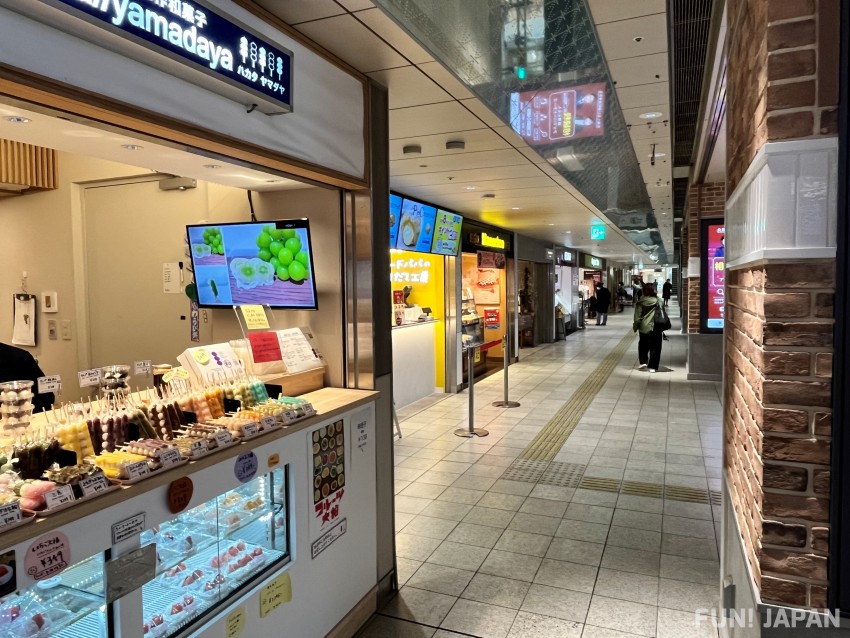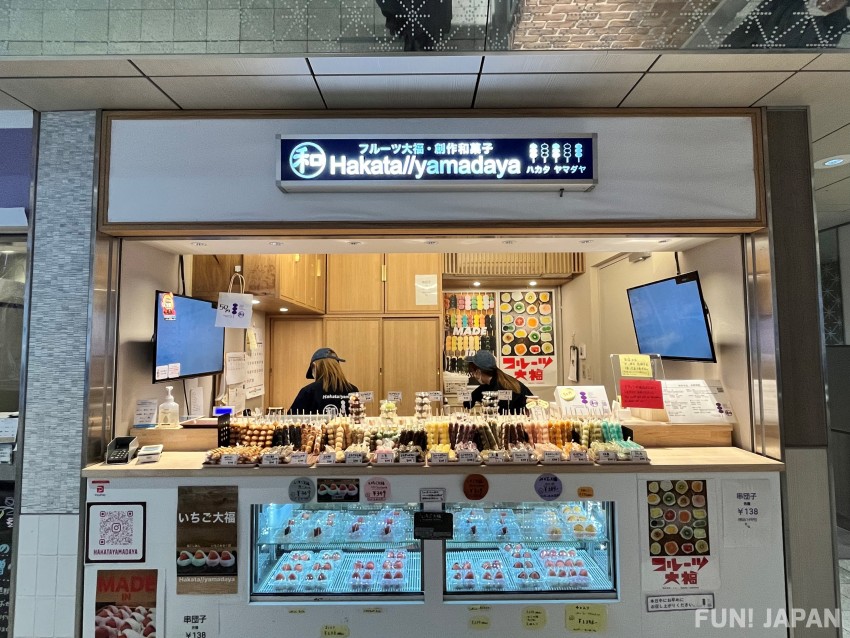 If you are traveling by train or bus from the Tenjin area, be sure to stop by Solaria Stage. This commercial facility is directly connected to Nishitetsu Fukuoka Tenjin Station and offers all the latest fashions and cosmetics, as well as popular gourmet restaurants such as Hakata Udon noodles and conveyor-belt sushi.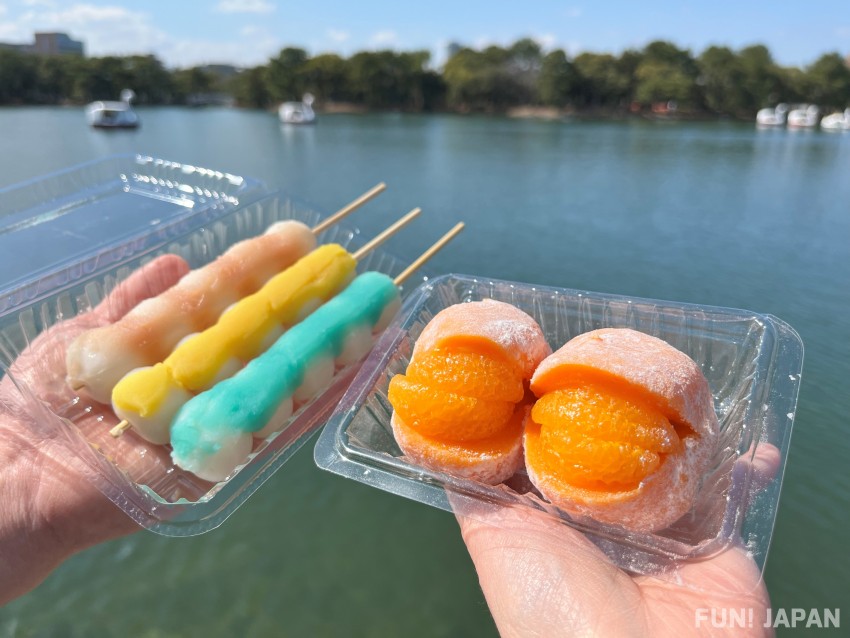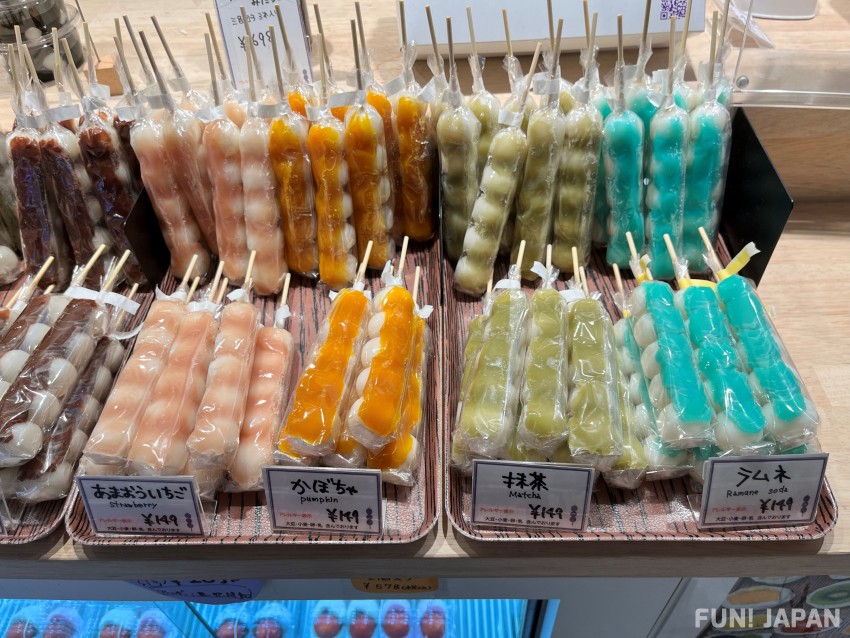 Hakata//yamadaya is a creative handmade wagashi store inside the complex that is gaining plenty of attention from both domestic and international visitors. The shop offers a variety of delicious and aesthetically appealing wagashi, such as colorful dango dumplings and scrumptious daifuku sweet rice cakes. Buy a selection and be sure to snap a photo.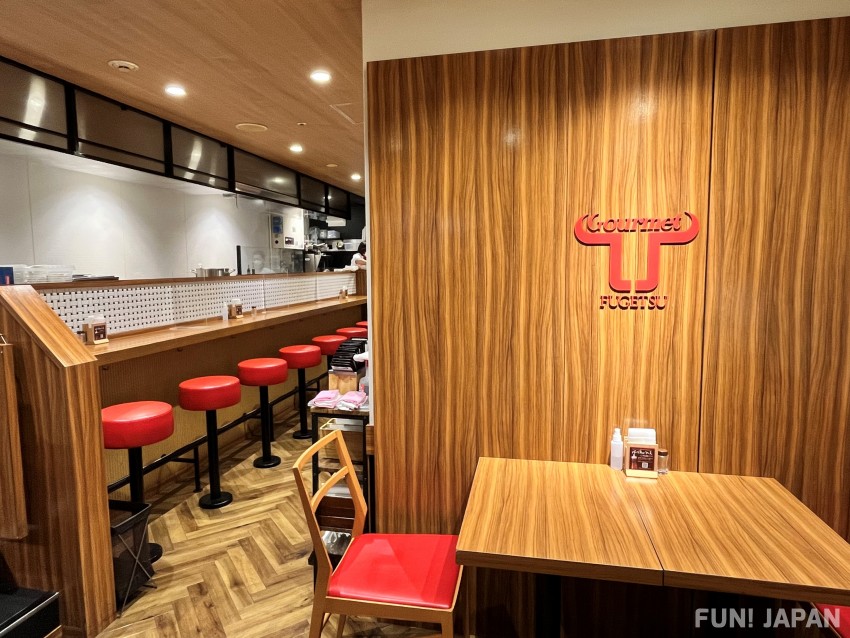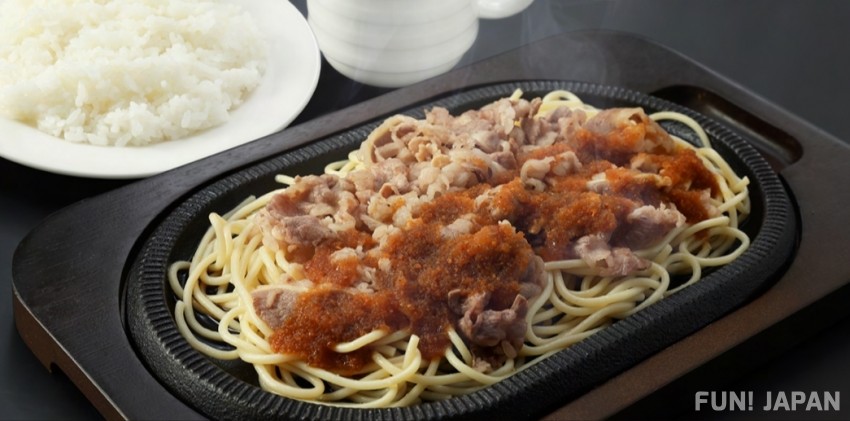 For savory delights, visit Solaria Stage's "Gourmet Fugetsu". Their specialty "Beef Butter Yaki" (M-set from 1,180 yen) is a well-loved local delicacy of tender sautéed beef and pasta on a hot teppan plate, covered in delicious barbecue sauce. Don't miss this classic Fukuoka dish.
Teppan-yaki Asagi: A luxury restaurant offering fine dining and scenic views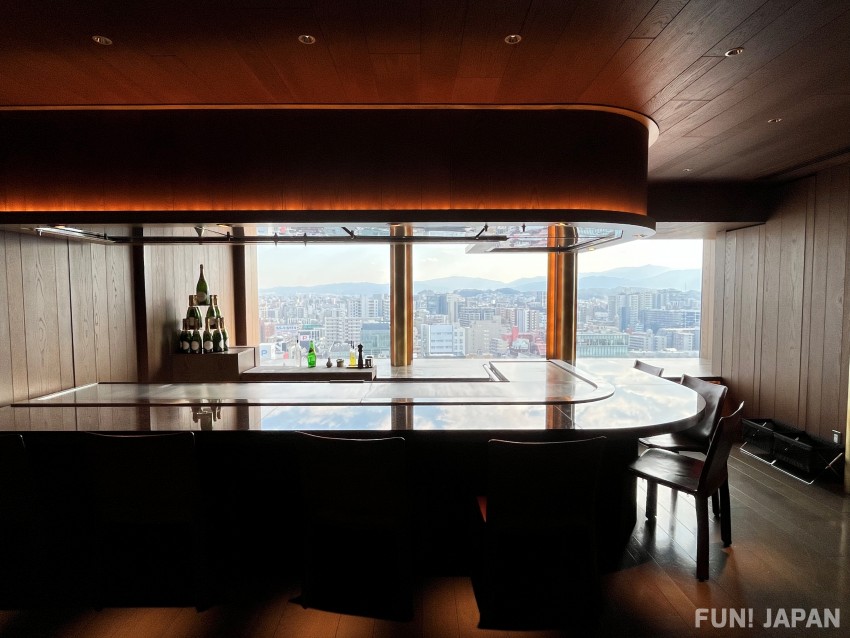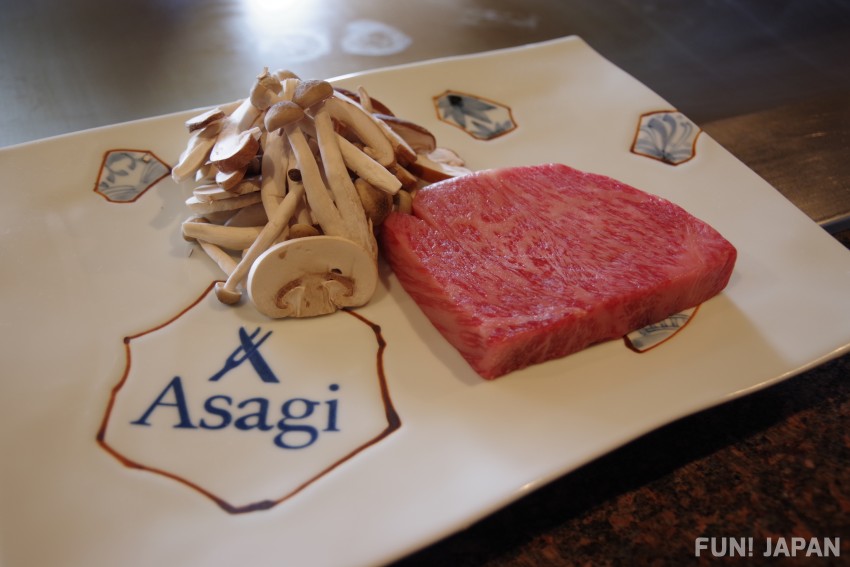 Fukuoka is of course famed for its yatai stalls and ramen noodles, but its luxury establishments also come highly recommended. Teppan-yaki Asagi in the Solaria Nishitetsu Hotel, directly connected to Nishitetsu Fukuoka Tenjin Station, is a stunning open-air restaurant on the 17th floor with a panoramic view of Fukuoka City.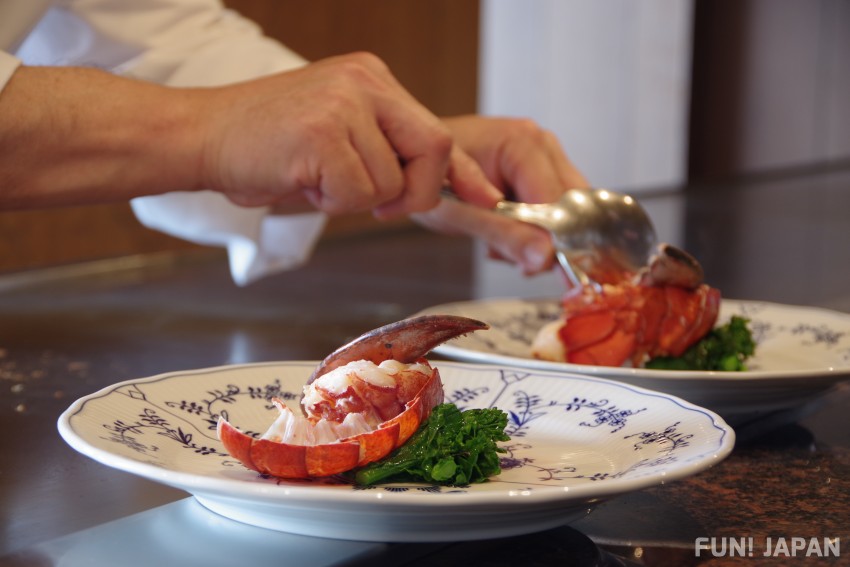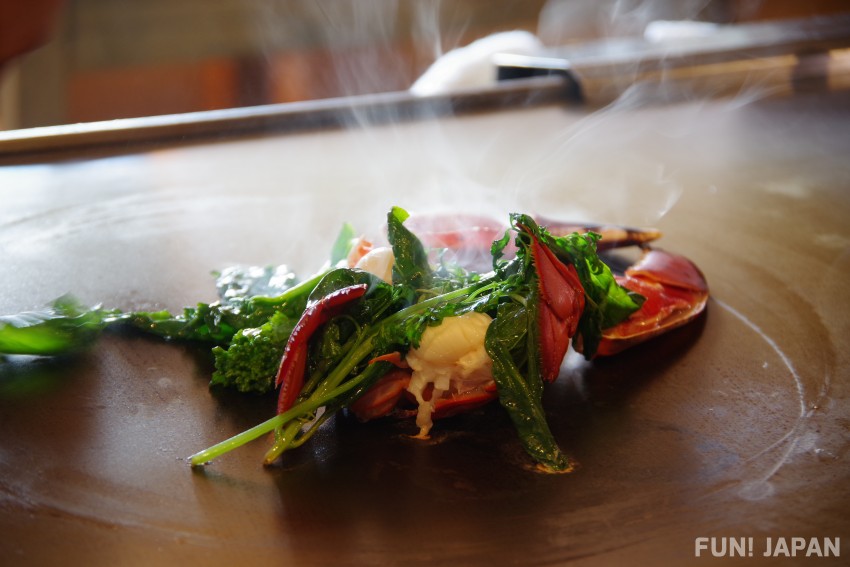 The popular "Lobster Lunch Course" (10,285 yen) is made by steaming carefully selected lobster on an iron plate, resulting in plump, tender and flavorful meat. The chefs prepare the dish on the griddle directly in front of customers in a dynamic show of skill.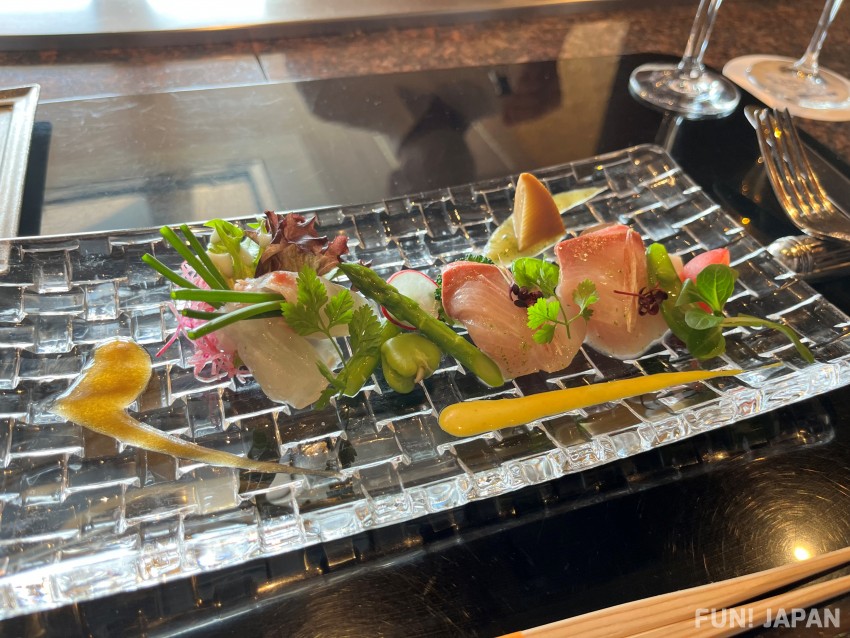 The lunchtime "Special Course" (6,655 yen) features a Kyushu Wagyu sirloin as the main course and seasonal seafood and vegetables. The beef is grilled to perfection, with rich flavor and incredible aroma.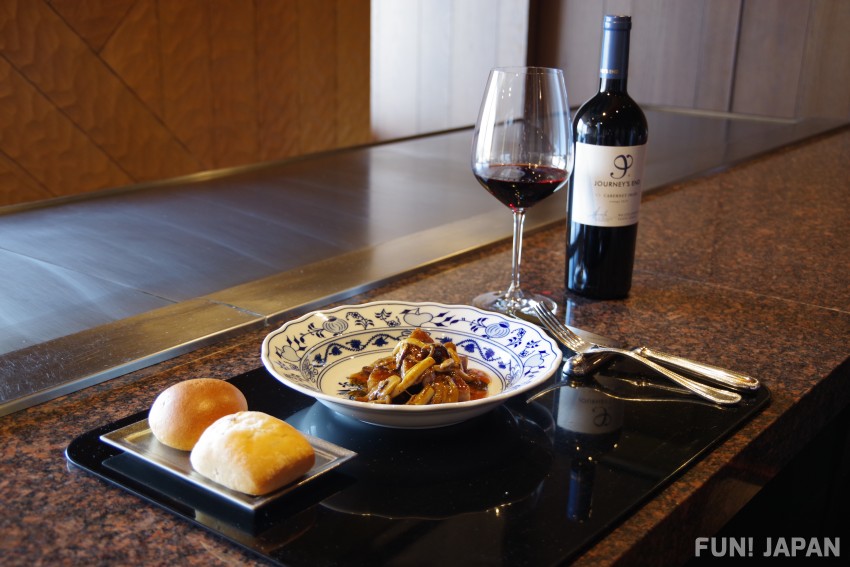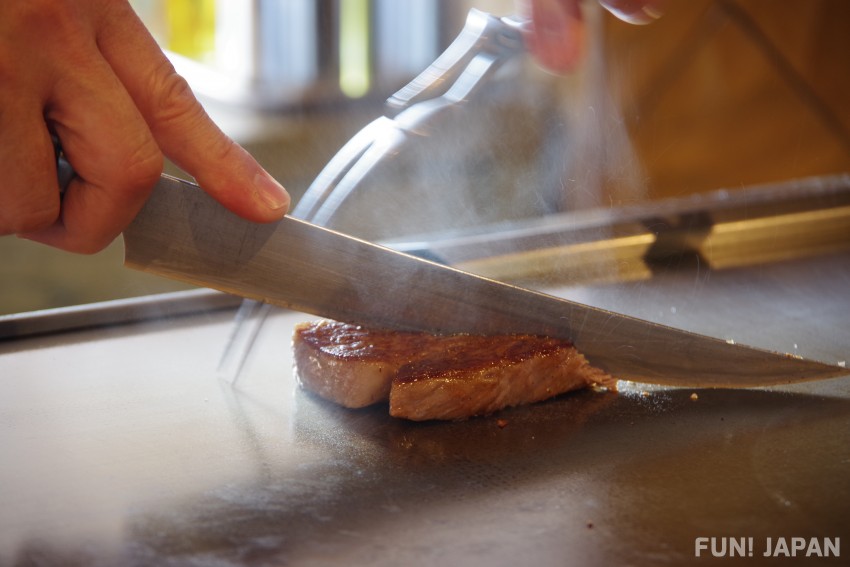 The main dish of Wagyu beef is elaborately prepared directly in front of customers, starting from the homemade mushroom sauce. The Wagyu beef is so tender that it easily slips under the knife and melts on the tongue, pairing perfectly with the flavorful sauce in a stunning show of Japanese culinary dexterity. Wagyu beef is a must-try for all those visiting Japan, and what better place to try it than the most highly rated restaurant in town?
URL:https://nnr-h.com/solaria/fukuoka/restaurant/asagi/
Reservations:https://www.tablecheck.com/en/shops/solariaasagi/reserve
Stay at a hotel right next to a brand new subway station!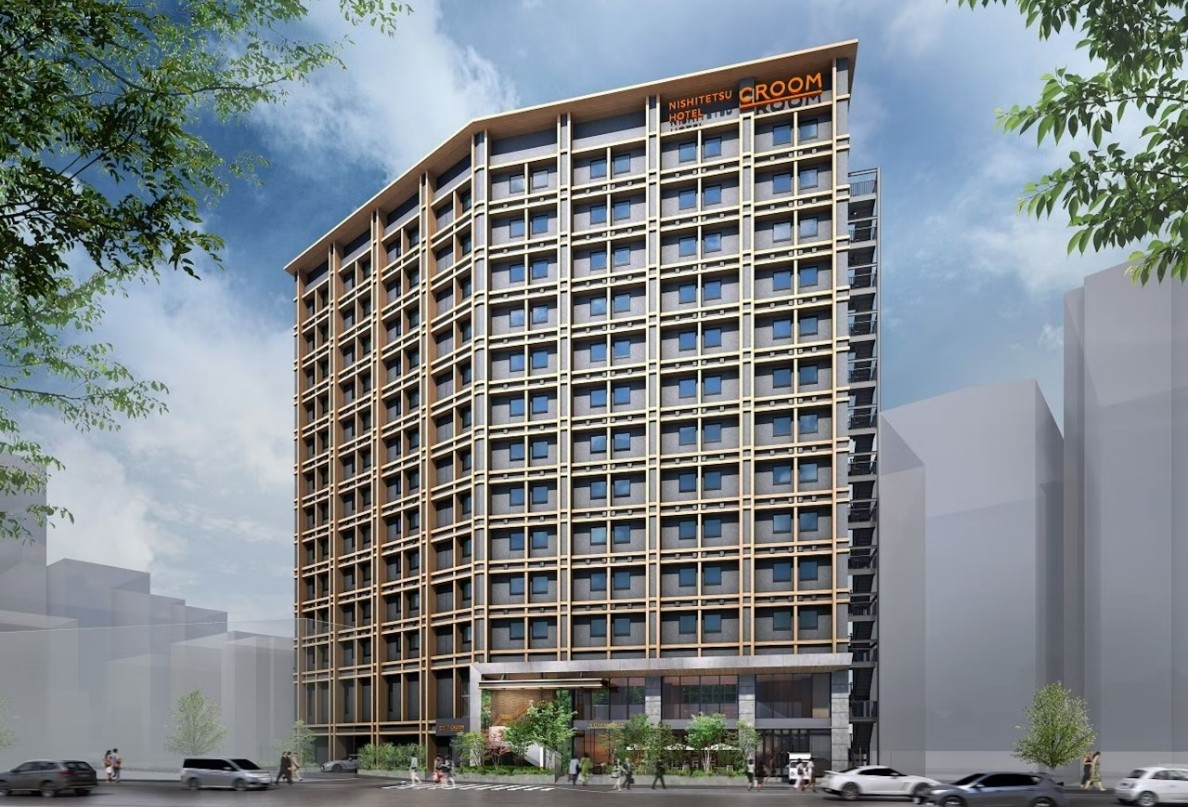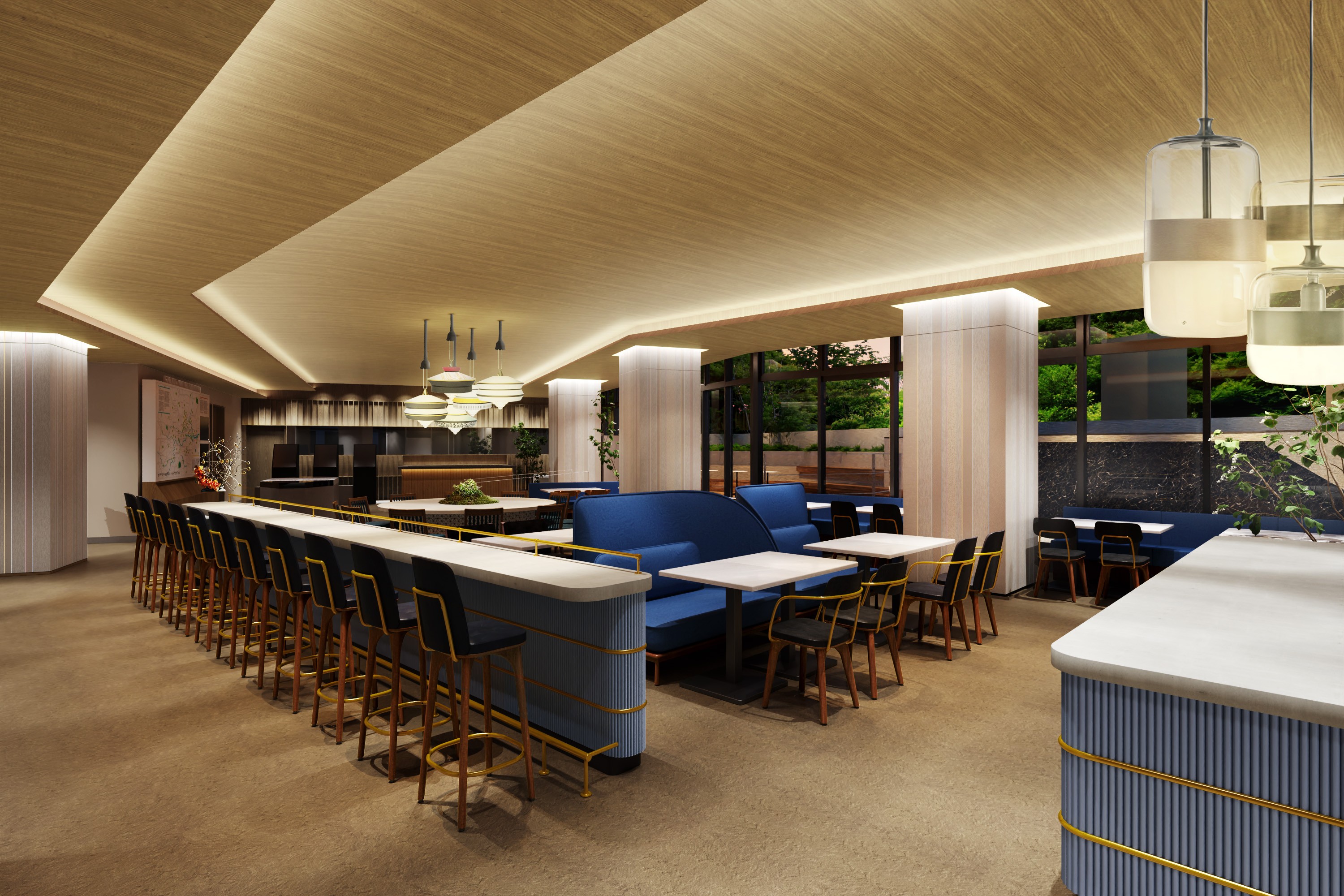 In March 2023, Kushida Shrine Station will open on the Fukuoka City Subway Nanakuma Line. This incredibly convenient location lies right between Hakata Station and Tenjin-minami Station, with major tourist attractions such as Hakata Gion Yamakasa festival's resident shrine, Kushida Shrine and Canal City Hakata within walking distance. A new hotel, "Nishitetsu Hotel Croom Hakata Gion" just opened one minue walk away from Kushida Shrine Station. This cozy hotel aims to create maximum relaxation for its guests, like a home from home with luxury perks, such as the resort-style breakfast room and reception area.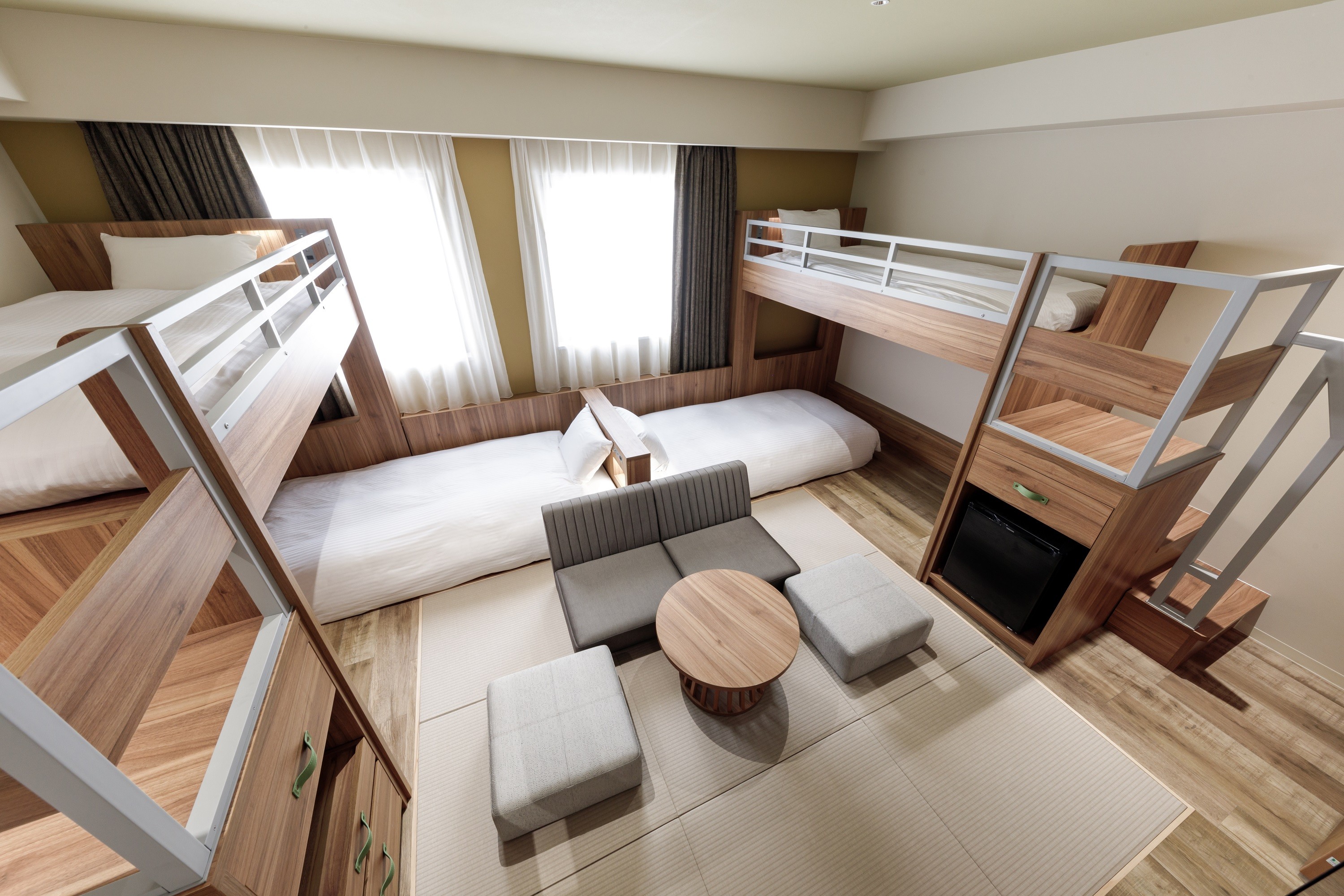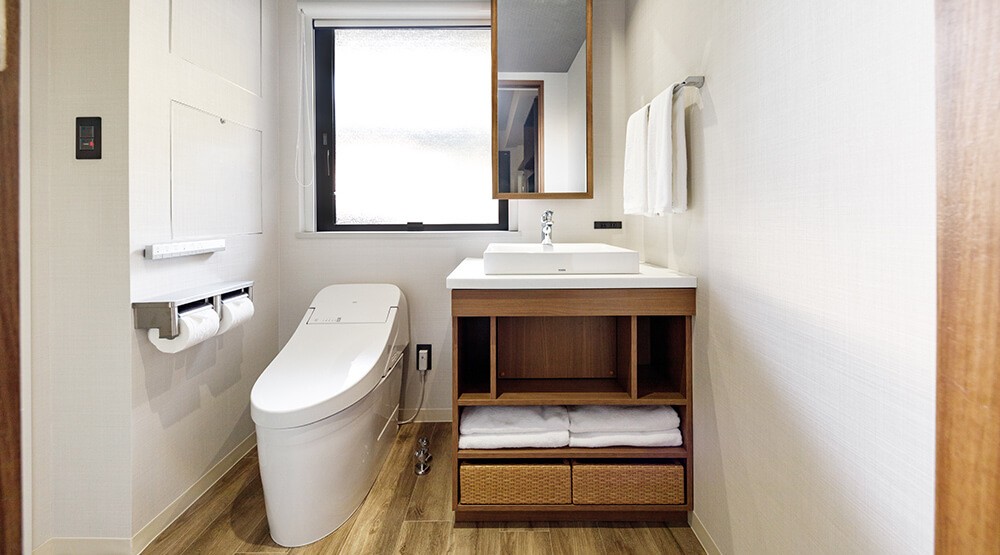 Many of the rooms include a raised floor, where you can remove your shoes and get cozy. The four people rooms are spacious and maximize the use of space, with plenty of space to gather in the middle to chat and relax. The stay-type rooms have a washing machine in the room, making them ideal for long-term stays.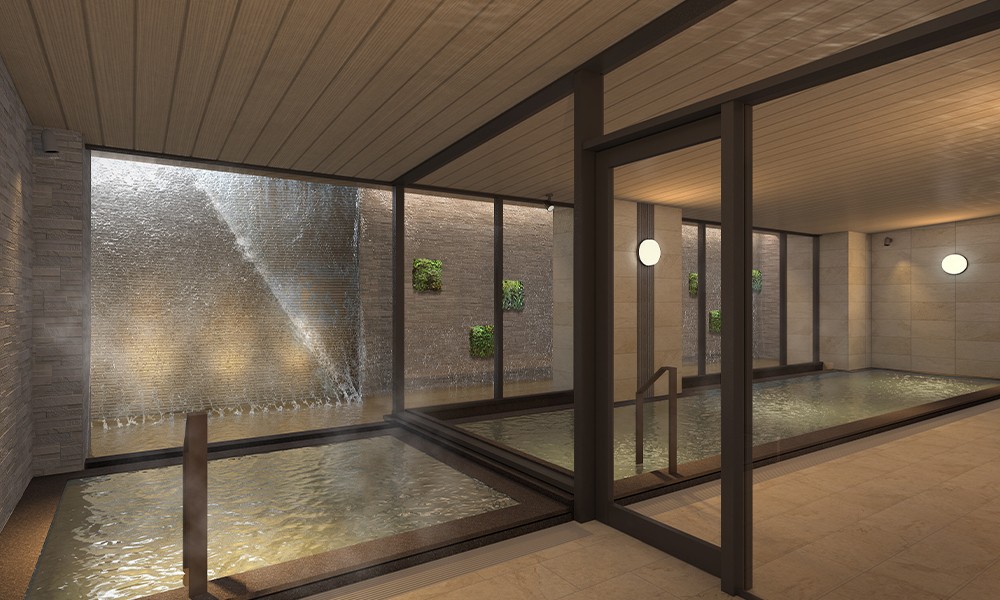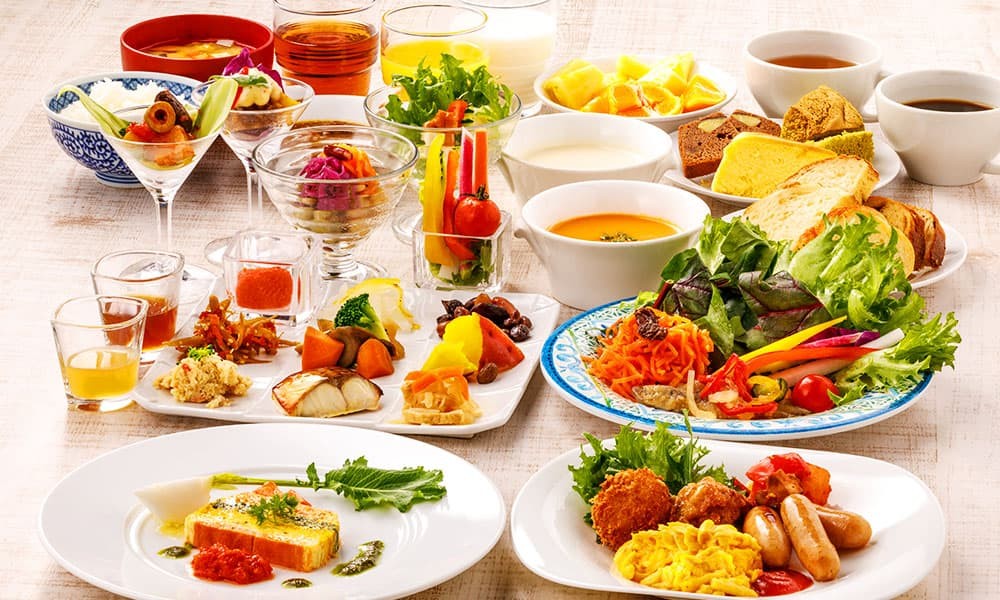 A huge open-air bath is located on the first floor, open from 6am to 1am. For breakfast, a tasty fresh buffet is served, focusing on local ingredients from Fukuoka Prefecture. Rare vegetables that are hard to find in supermarkets are served in soups and other dishes, in an effort to promote sustainable local production and consumption.