Unveiling a New Japan | Captivating Experiences — A 5-day & 4-night course around the Kanto area's most recommended spots: view Nikko's stunning autumn leaves and enjoy a tea ceremony while wearing traditional kimono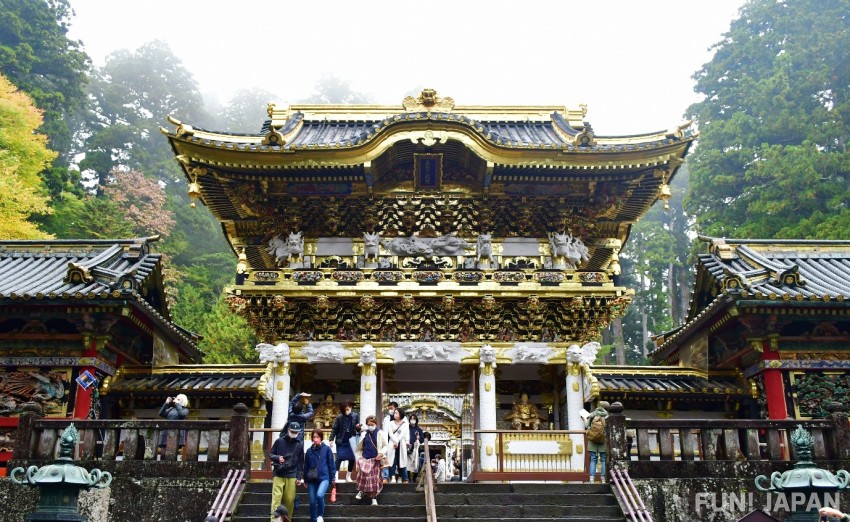 Filled with plenty of sightseeing spots and landmarks, Japan's buzzing capital city of Tokyo is one of the first places foreign tourists may visit on a trip to the land of the rising sun. However, there are still plenty of hidden treasures dotted throughout the capital and the surrounding Kanto region: the UNESCO World Heritage Site Nikko Toshogu Shrine located in Tochigi Prefecture in eastern Kanto; the autumn leaves and hot springs hotspot, Kinugawa Onsen; the historical theme park, Edo Wonderland and more. In Tokyo, there are also unique kimono and tea ceremony experiences and a chance to view the dazzling nighttime cityscape from a helicopter. Enjoy a jam-packed trip on the Tokyo and Kanto area course in this exciting instalment of the Japan National Tourism Organization's Unveiling a New Japan | Captivating Experiences series, bringing you the best vacation itineraries to make the most of your trip to Japan, whether it's your first time in the country or a repeat visit.

Kanto area recommended itinerary
| | |
| --- | --- |
| Day 1 | Tokyo Station ⇒ Utsunomiya ⇒ Mobility Resort Motegi ⇒ Taste Utsunomiya gyoza ⇒ Stay the night in Utsunomiya |
| Day 2 | Utsunomiya Station ⇒ Shimo-Imaichi Station ⇒ SL Taiju ⇒ Walk around Kinugawa Onsen ⇒ Stay the night at Kinugawa Onsen |
| Day 3 | Nikko Toshogu Shrine ⇒ Edo Wonderland Nikko Edomura theme park ⇒ Stay the night at Kinugawa Onsen |
| Day 4 | Kinugawa Onsen Station ⇒ Shinjuku Station ⇒ Ginza Station ⇒ Kimono wearing and tea ceremony experience ⇒ Stay the night in the Shinjuku area |
| Day 5 | Shinjuku Station ⇒ Toyosu Market ⇒ Funabashi helicopter ride ⇒ Shinjuku Station area |
Take an aerial walk to appreciate the beauty of red leaves! 

Singapore: https://www.japan.travel/en/sg/japan-activities/kanto/itineraries-3/
Philippines: https://www.japan.travel/en/ph/japan-activities/kanto/itineraries-3/
Feel the rush of the wind against your skin: Mobility Resort Motegi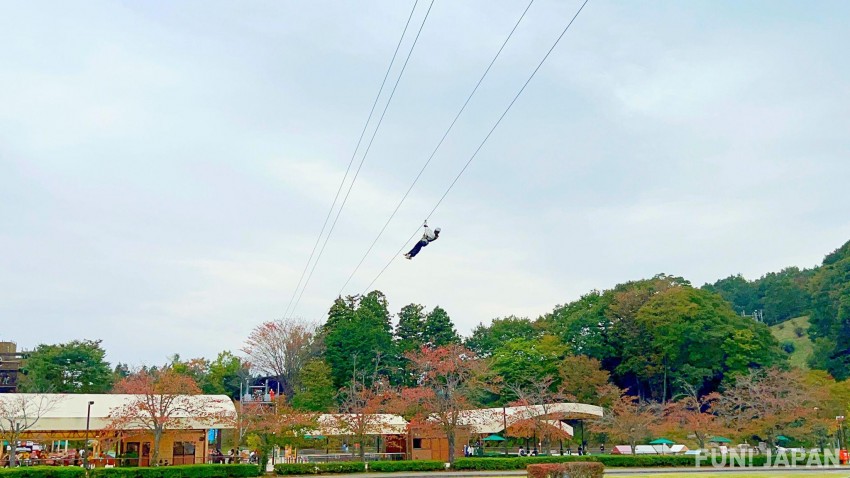 Mobility Resort Motegi is a unique outdoor activity amusement park for both children and adults. Located deep within a tranquil forest, the resort offers a variety of exciting facilities that can be enjoyed by both individuals and families, including a scenic zip line that winds its way through the trees.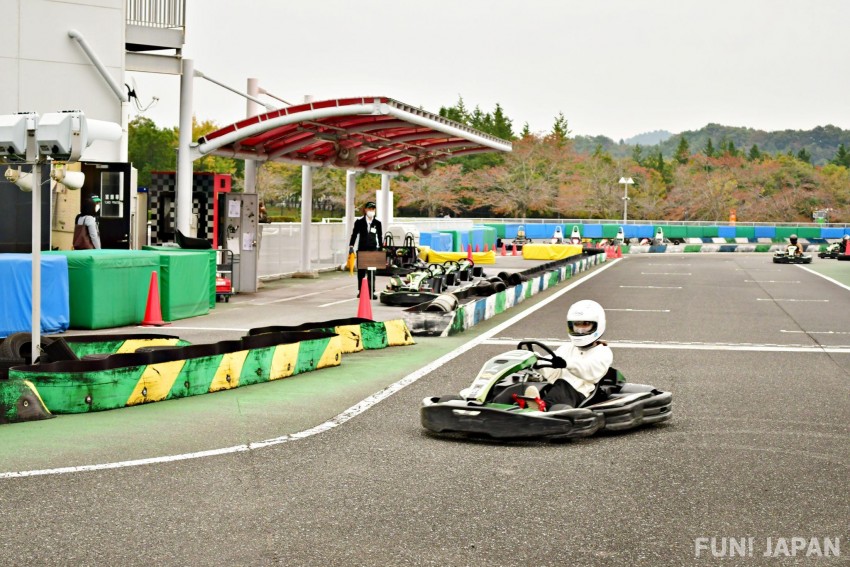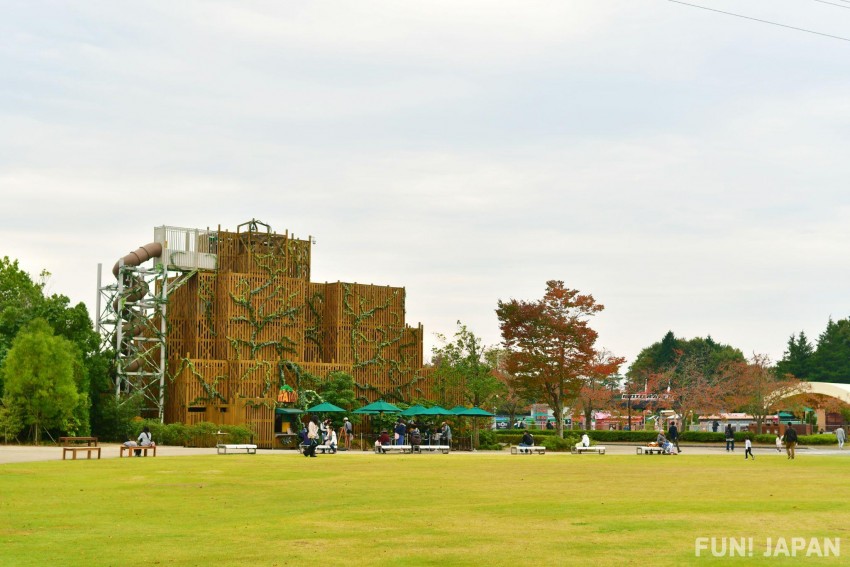 There are racing karts available that don't require a driver's license. Children aged ten and over can also enjoy the karts as long as they are at least 140cm tall and can pass a simple kart driving test. Two-seater karts are also available for families and friends to enjoy together. Get behind the wheel and enjoy zipping around the track at thrilling speed!
Mobility Resort Motegi
Address: 120-1 Hiyama, Motegi-machi, Haga-gun, Tochigi Prefecture 
Access: By bus from bus stop number 3 at JR Utsunomiya Station West Exit (runs on weekends only)
Gyoza galore at Utsunomiya's Kirasse Honten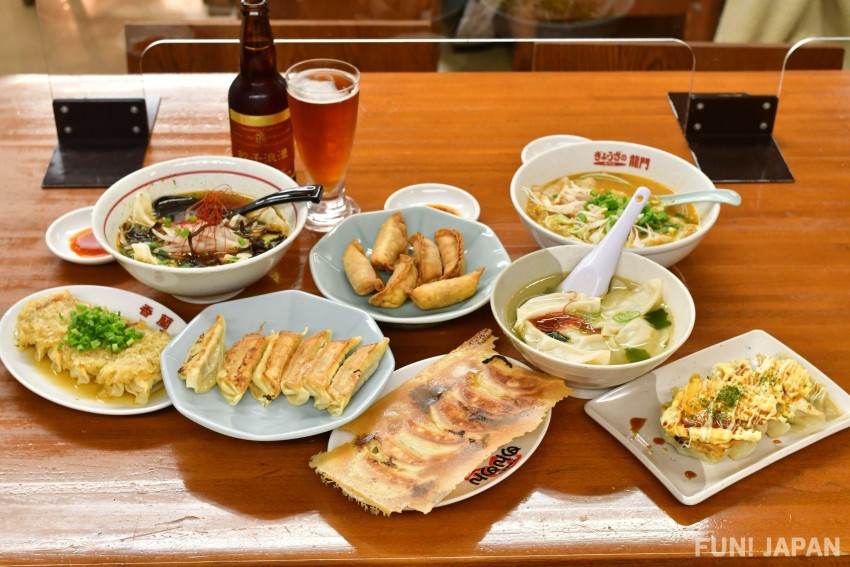 Utsunomiya in Tochigi Prefecture is so famous for gyoza dumplings that many tourists visit the city just to get a taste. But with so many renowned gyoza restaurants throughout the city, the choice can be overwhelming. For unbeatable variety and superior quality, go straight to Kirasse Honten – a dining complex developed by the Utsunomiya Gyoza Association. This gyoza haven holds two eating spaces – one is a food court with gyoza booths by famous independent stores, and the other is a restaurant where you can try over thirty different types of gyoza from their menu that changes daily. Enjoy sampling all the best Utsunomiya gyoza in this gourmet paradise.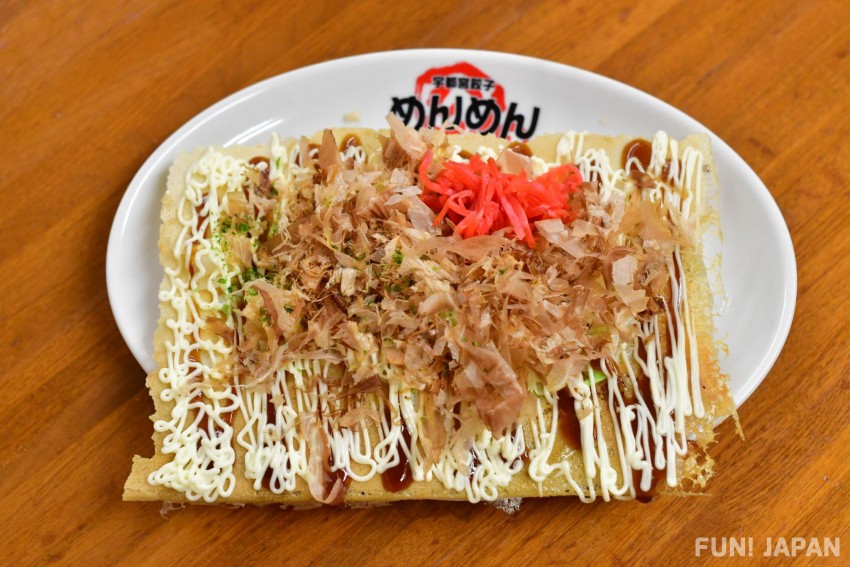 The sheer variety of gyoza on offer extends far beyond anything you can imagine. There are "okonomiyaki-style" gyoza served with a rich, tasty sauce, and chicken tantan soup gyoza and wakame soup gyoza that allow you to enjoy deliciously warming soup. Not to mention the many different types of fried and boiled gyoza that come with various unique toppings, such as tangy tartar sauce. Even if you aren't a big gyoza fan, Kirasse Honten will definitely have something to suit your tastebuds!
Kirasse Honten
Address: MEGA Don Quijote, B1F Lapark Utsunomiya, 2-3-12 Baba-dori, Utsunomiya-shi, Tochigi Prefecture
Access: 10 minutes' walk from Tobu Utsunomiya Station (Tobu-Utsunomiya Line)
Back to the good old days: revel in nostalgia on SL Taiju, the steam locomotive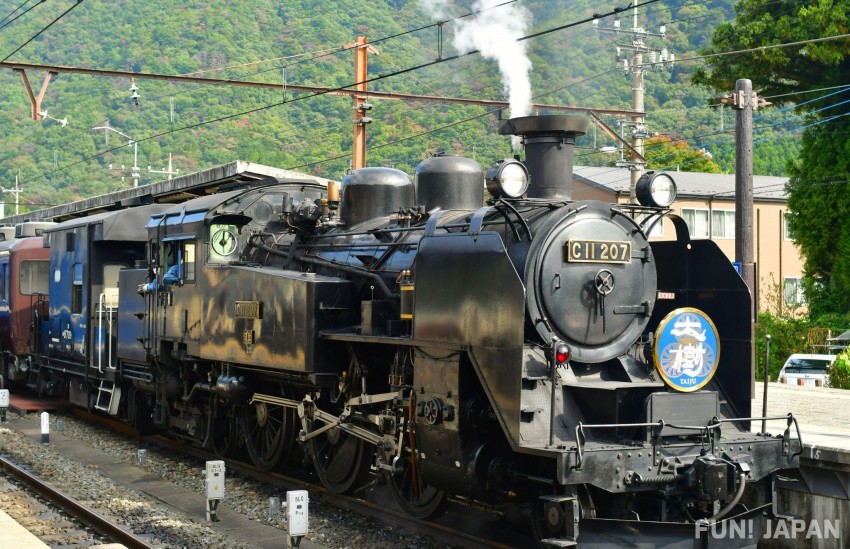 The majestic SL Taiju steam locomotive acts as a unique link between Shimo-Imaichi and Kinugawa Onsen stations, allowing travellers to enjoy their journey as much as their destination. More than fifty years ago, it was common to see steam locomotives passing through the area, but in the decades since, most have been retired and replaced by modern trains. Fortunately, in the summer of 2017, the decision was made to revive the SL Taiju as a special sightseeing service, painting a spectacular picture as it glides through the scenic Japanese landscape.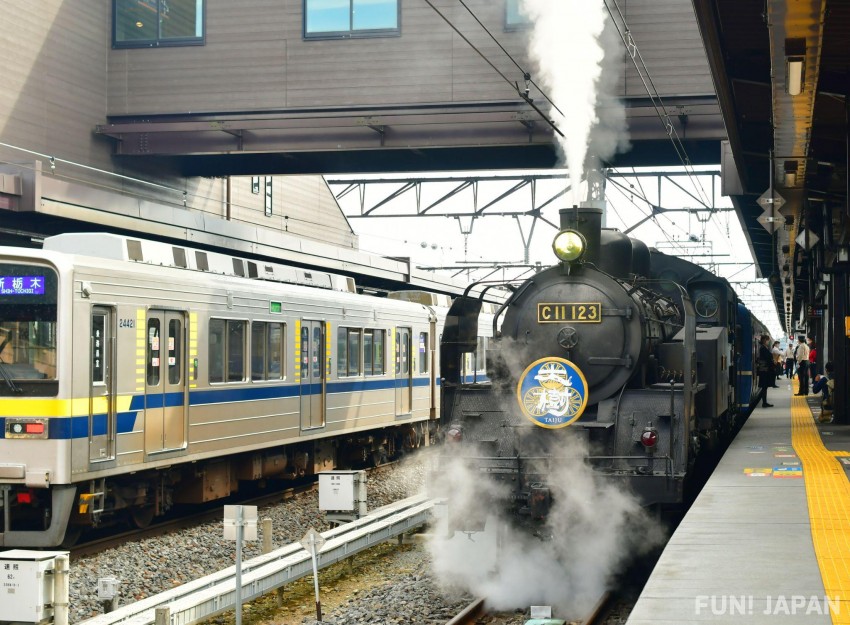 The steam, the whistle and the chugging of the train as it runs are all a real blast from the past and truly wonderful to experience in this modern day. Sit back and enjoy the spectacular view from your vintage carriage.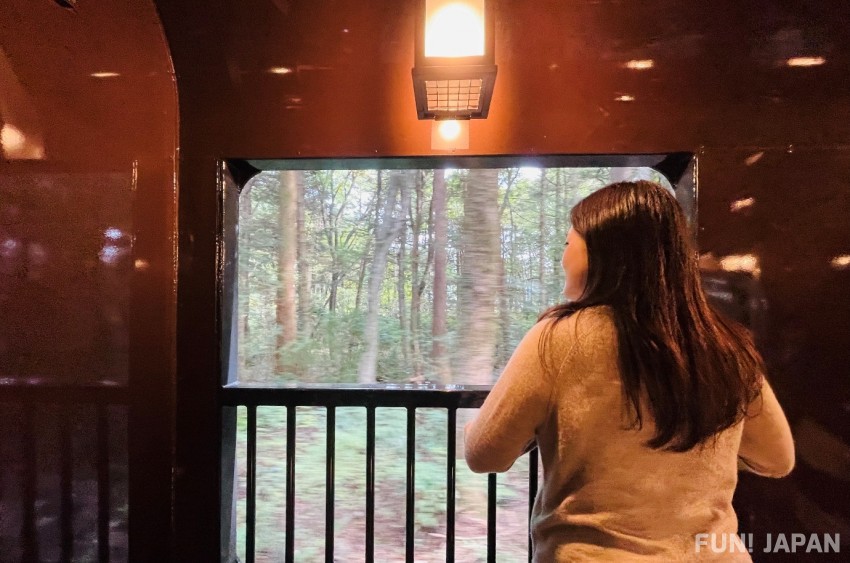 Bathe in nature's healing power with a stroll around Kinugawa Onsen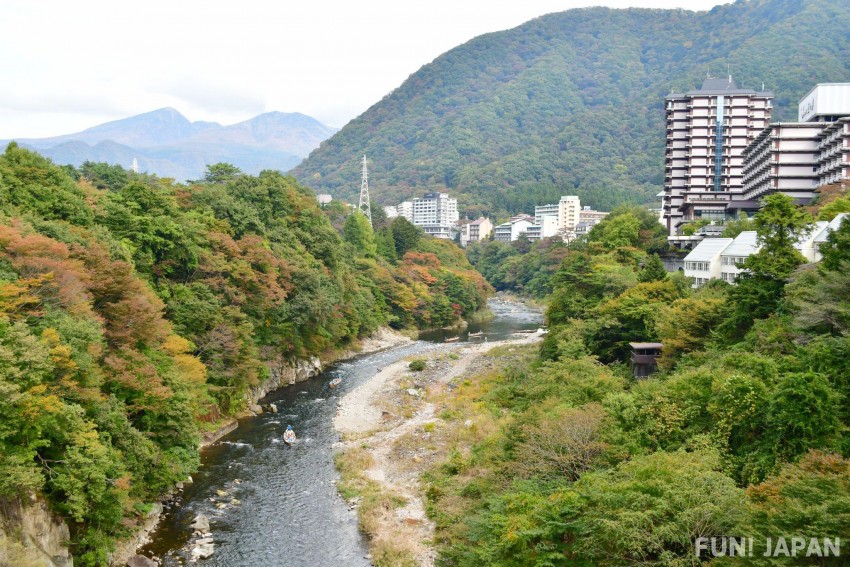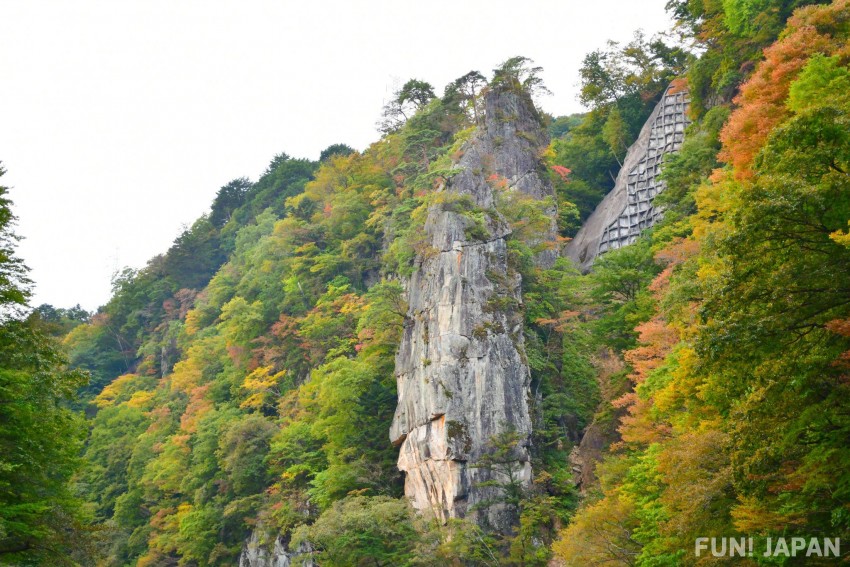 Kinugawa Onsen is one of Kanto's most famous areas for viewing autumn foliage, and it is frequently ranked as Kanto's most scenic autumn travel spot. The nearby Kinugawa Tateiwa Osturibashi suspension bridge is a grand spectacle, standing 37m tall and 140m long and open for pedestrians only. The bridge can be reached on foot from Kinugawa Onsen and is certainly worth the walk - the panoramic views of the dynamic rapids of the Kinugawa River juxtaposed against the mountainous backdrop are breathtaking. Walking trails from the bridge lead up to the Tateiwa observatory, where you can enjoy a bird's-eye view of the pretty onsen town below.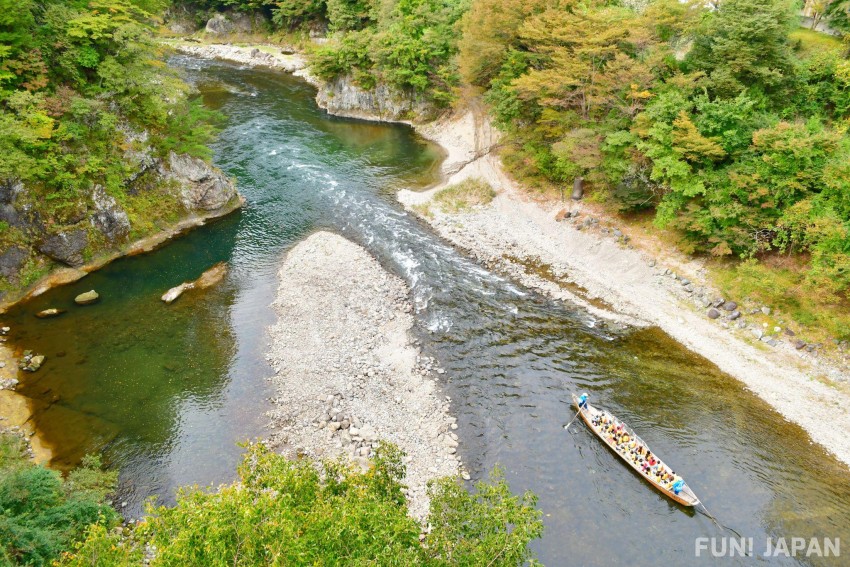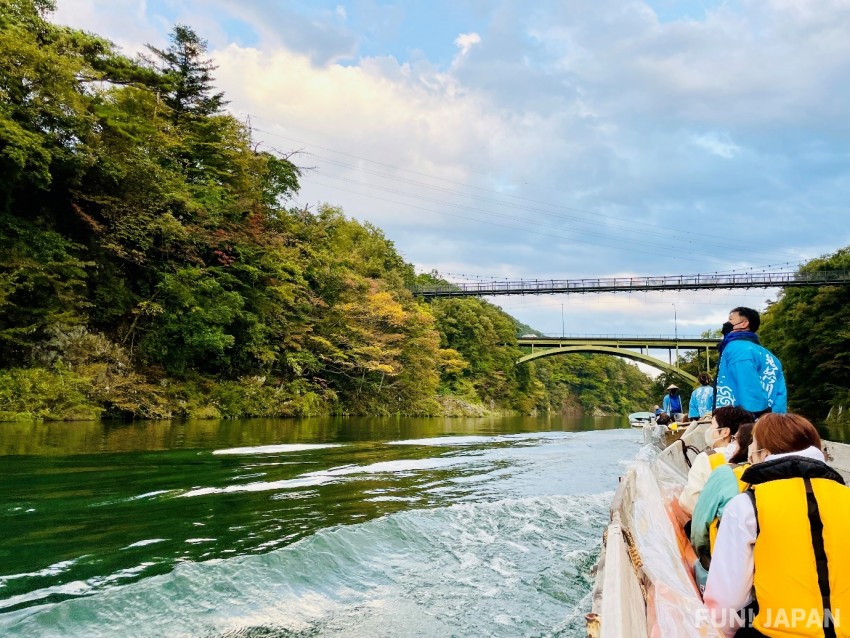 For another enjoyable way to experience the autumn foliage, try a cruise down the Kinugawa River itself. Carried along by the fast current, you can admire the spectacular view of the autumn leaves from a different angle, contrasted against grand rockfaces and bare pebbled riverbanks.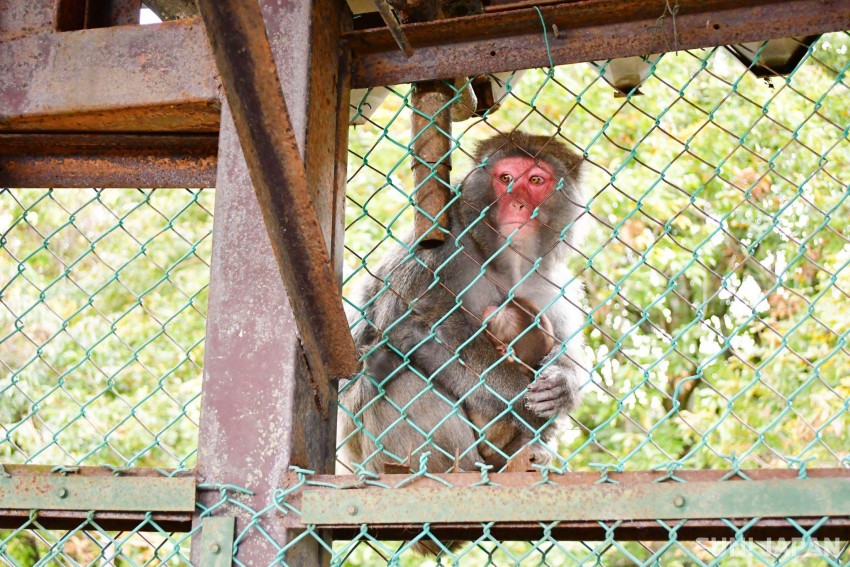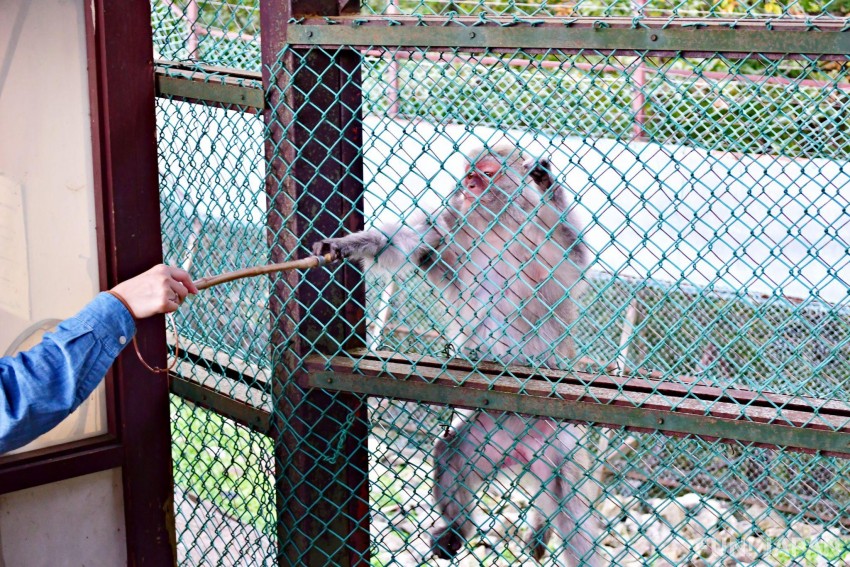 After the thrilling river cruise, take the Kinugawa Onsen Ropeway to Osaru no Yama – a beautiful mountaintop observatory where it's possible to see many wild monkeys.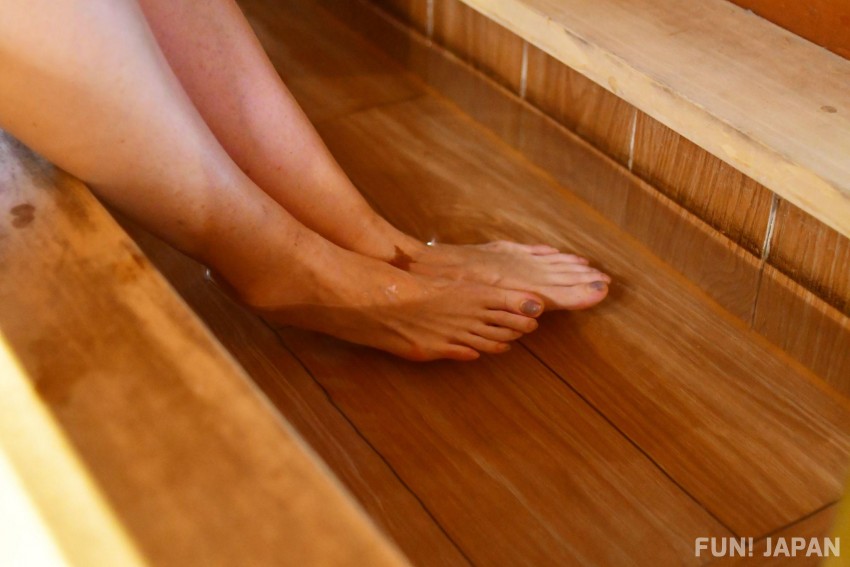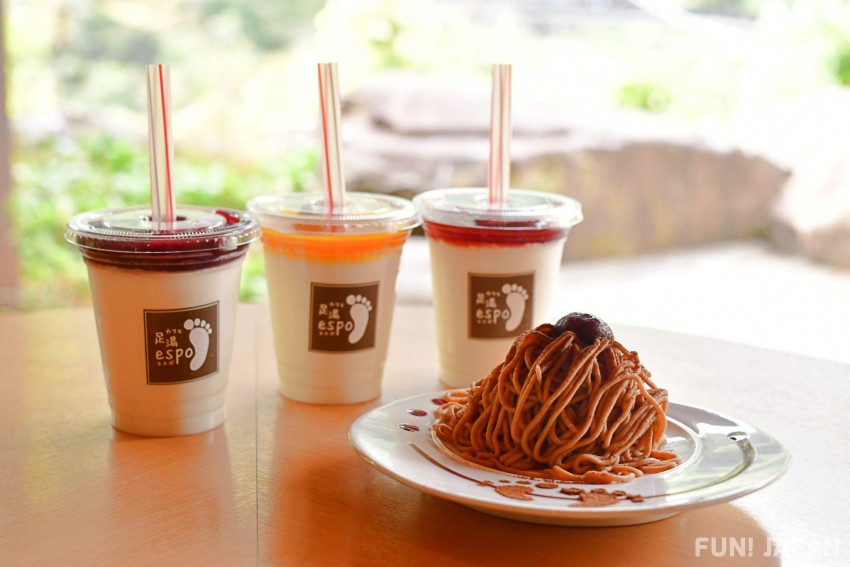 During the colder seasons, warm up with a traditional footbath as you enjoy amazing views and eat delicious dessert at Ashiyu Espo. Their naturally sweet Mont Blanc is made with aromatic homemade coffee jelly and makes for a refreshing and satisfying winter treat.
Kinugawa Line Kudari
Address: 1414 Ohara, Kinugawa Onsen, Nikko-shi, Tochigi Prefecture
Access: 4 minutes' walk from Tobu Kinugawa Onsen Station
Kinugawa Onsen Ropeway
Address: 834 Kinugawa Onsentaki, Nikko-shi, Tochigi Prefecture
Access: 5 minutes by taxi from Tobu Kinugawa Onsen Station
Ashiyu Espo
Address: 1F, Hotel Sunshine Kinugawa, 1437-1 Ohara, Kinugawa Onsen, Nikko-shi, Tochigi Prefecture
Access: 10 minutes' walk from Tobu Kinugawa Onsen Station
The jewel of Nikko: Nikko Toshogu Shrine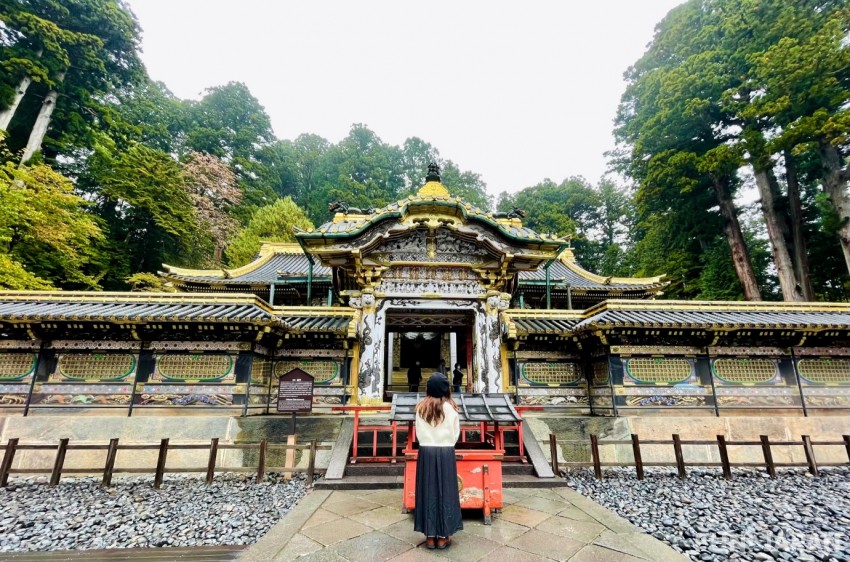 Nikko is most well-known for being home to the famous UNESCO World Heritage Site, Nikko Toshogu Shrine. Built in 1617 as a dedication to the founder of the Tokugawa Shogunate, Tokugawa Ieyasu, the Toshogu Shrine complex is not only an important artefact of Japanese history but a breathtakingly beautiful work of art. With plenty of buildings designated as national treasures or important cultural properties, there are so many amazing highlights to see. Don't miss the Five-Story Pagoda, the Yomeimon Gate, or the famous sculptures of "three wise monkeys" and the "sleeping cat". Enjoy exploring and taking in the many incredible sights.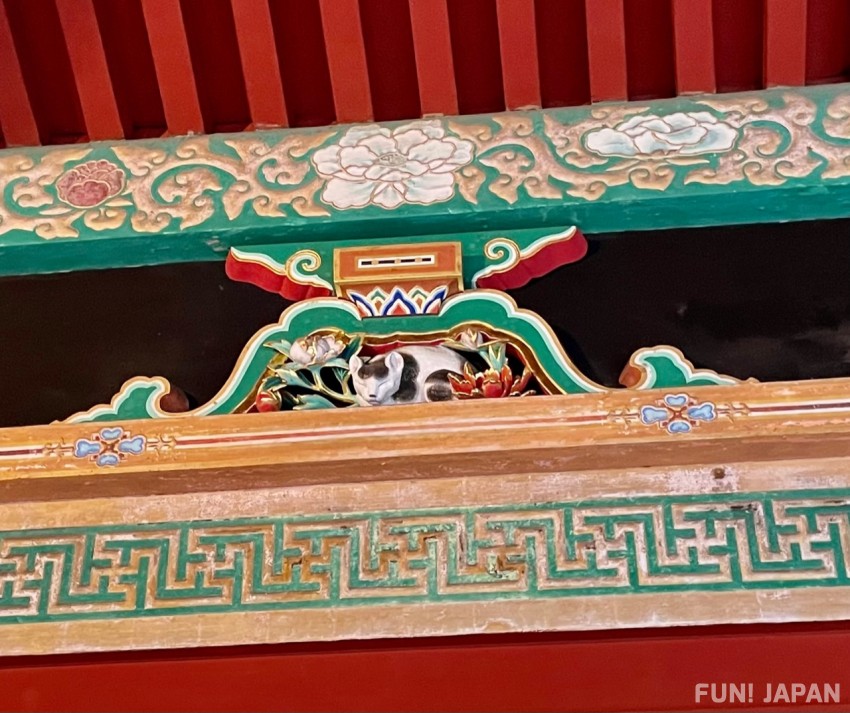 Nikko Toshogu Shrine
Address: 2301 Sannai, Nikko-shi, Tochigi Prefecture
Access: From JR Nikko Station or Tobu Nikko Station, take the Tobu Bus Nikko bound for 'Chuzenji Onsen' or 'Yumoto Onsen' for 5 minutes, get off at 'Shinkyo Bridge' and walk for 8 minutes. Or 8 minutes by bus to 'Omotesando', then 2 minutes' walk from 'Omotesando' bus stop.
Go back in time to ancient Japan at Edo Wonderland Nikko Edomura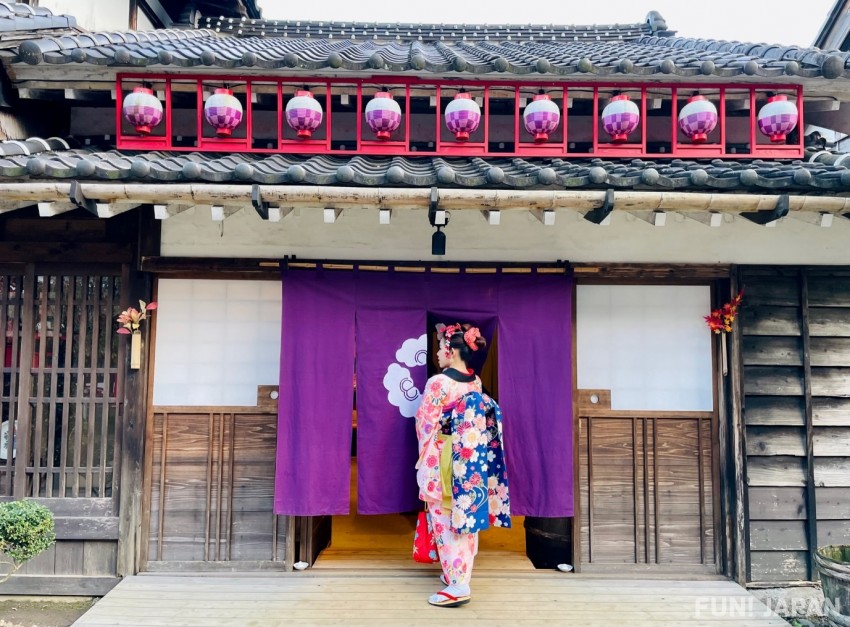 Enjoy a fully immersive traditional Japanese culture experience as you travel back in time to the Edo period! As the name suggests, Edo Wonderland Nikko Edomura is an Edo period-inspired theme park. Not only are all the buildings in the park decorated in authentic Edo style, but all the staff members are dressed in old-fashioned costumes. As soon as you enter the park, you will feel as if you have stepped back in time to 1600s Edo Japan.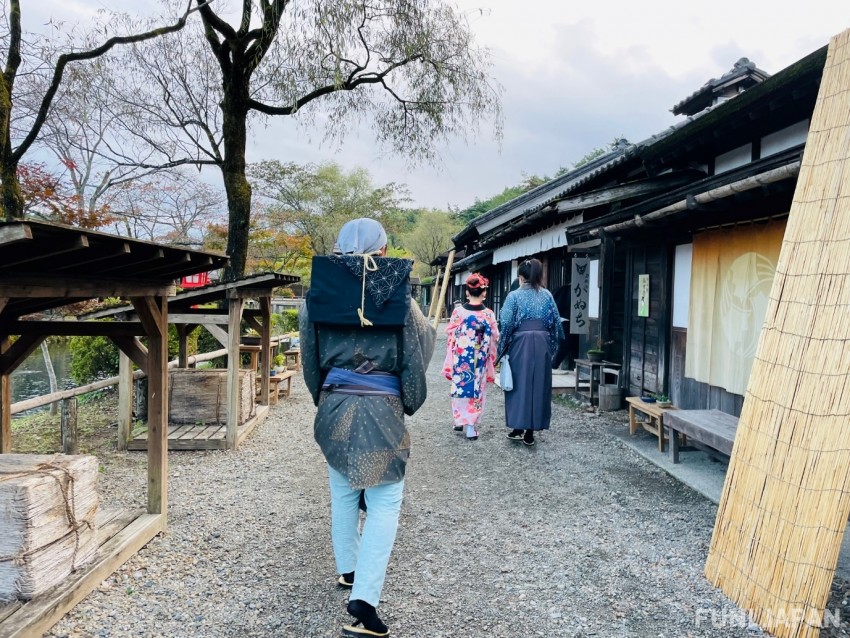 With amazing ninja mazes, samurai sword workshops, performances of oiran courtesan processions and historical theatre shows, there is plenty to see and do. The whole family can dress up in authentic Edo-style clothes – choose from a wide range of costumes, such as a lord, princess, merchant, samurai, ninja and more! Snap some professional photos as a souvenir to take back with you to the modern world.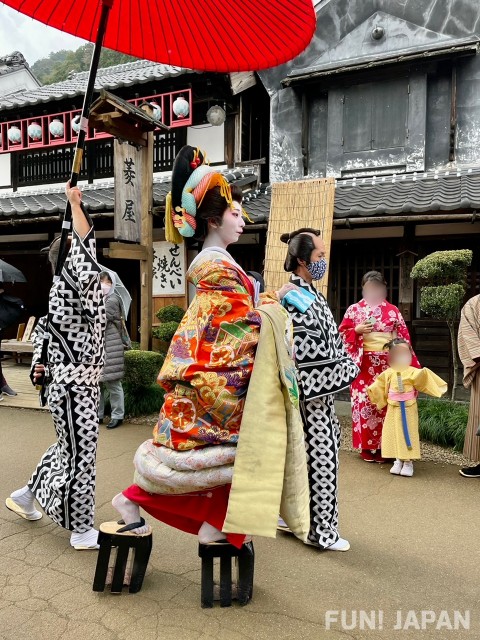 Edo Wonderland Nikko Edomura
Address: 470-2 Karakura, Nikko-shi, Tochigi Prefecture
Access: Local bus from bus stop 3 at Tobu Kinugawa Onsen Station or free shuttle bus from Nikko Toshogu Shrine
Feast on the freshest sushi: Toyosu Market tour and sushi brunch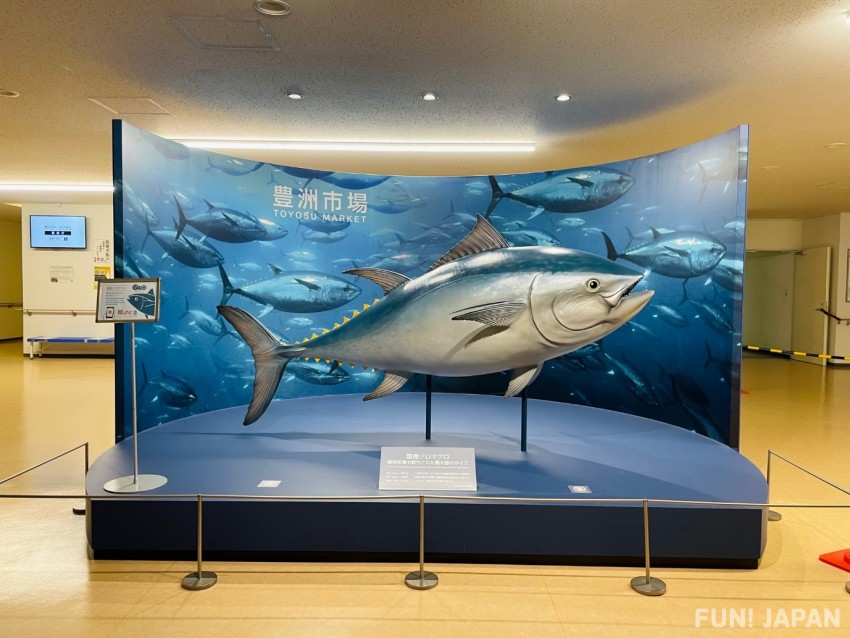 Don't miss your chance to taste the freshest sushi in Japan! Opened in 2018, the Toyosu Market is Japan's largest market for fish and seafood from all over the country. Fish auctions start early in the morning, with gourmet tuna, sea urchin and other luxury seafood laid out in huge quantities on each lively sales floor. If you can wake up early enough for the daily 5:30 am auction, you will be able to catch a rare glimpse of what goes on behind the scenes of Japan's amazing seafood trade.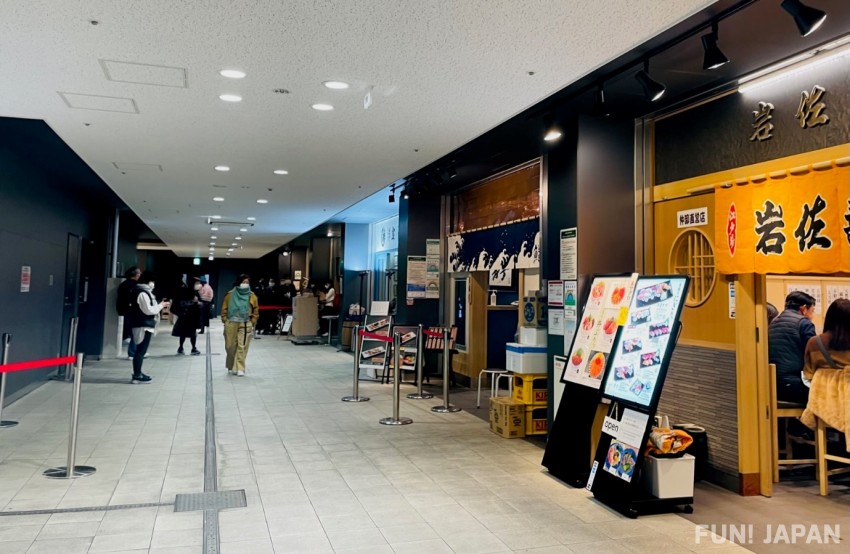 Amongst the hustle and bustle of the market are many small eateries and fish restaurants that use the ultra-fresh fish from the market in their delicious dishes. The popular Daiwa Sushi restaurant serves an amazing daily lunch selected by the chef, brimming with delicacies such as melt-in-the-mouth tuna, tender shrimp and buttery smooth sea urchin. Many restaurants in the market are open from early morning and close by noon, so enjoy a delicious Japanese-style rice bowl topped with fish for brunch after a morning tour around the market. Regardless of where you decide to eat, it's best to come extra early and wait in line or get a numbered ticket, as many places get crowded later on.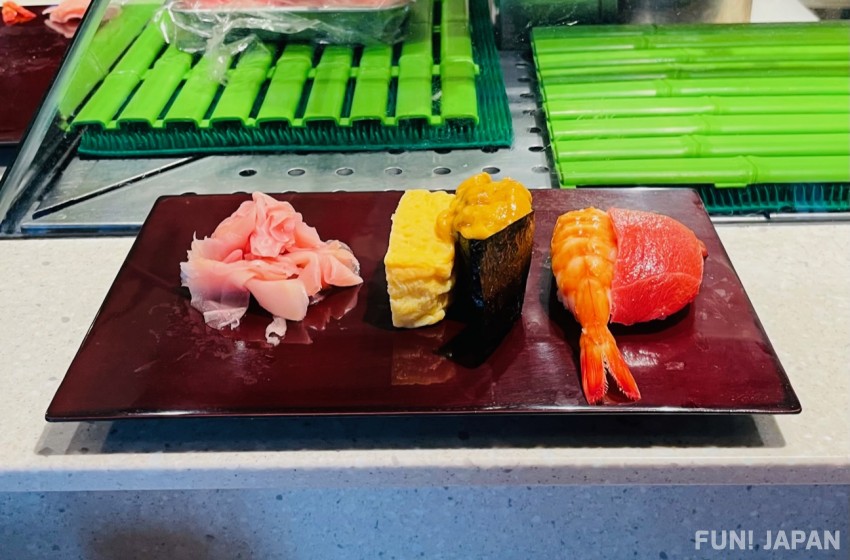 Toyosu Market
Fisheries Wholesale Market Building (Block 7): 6-6-2 Toyosu, Koto-ku, Tokyo
Fisheries Intermediate Wholesale Market Building (Block 6): 6-5-1 Toyosu, Koto-ku, Tokyo
Fruit and Vegetables Building (Block 5): 6-3-1 Toyosu, Koto-ku, Tokyo
Access: A short walk from Ichiba-mae Station on the New Transit Yurikamome Line (Yurikamome)
Chazen: enjoy a tea ceremony in kimono for the ultimate experience of traditional Japanese aesthetics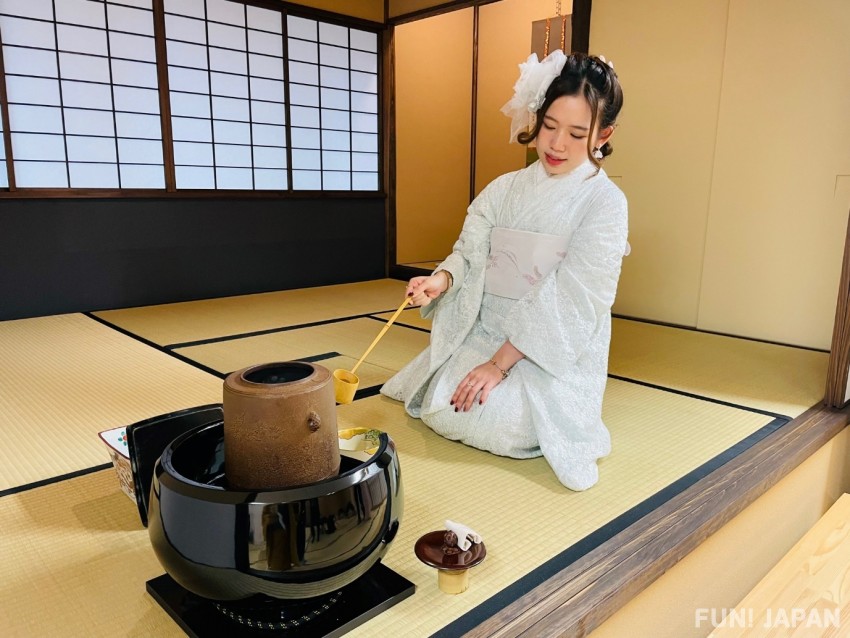 Anybody interested in Japan will have heard of the rich green powdered tea matcha. But this traditional Japanese tea ceremony experience will teach you to appreciate tea as a true art form. Ginza Chazen is a traditional tearoom hidden within the shopping district of Ginza.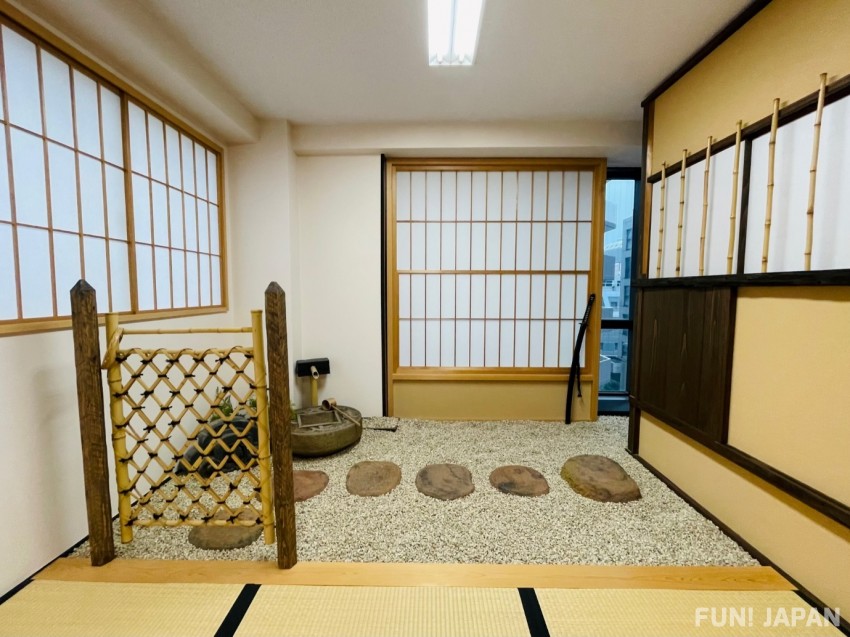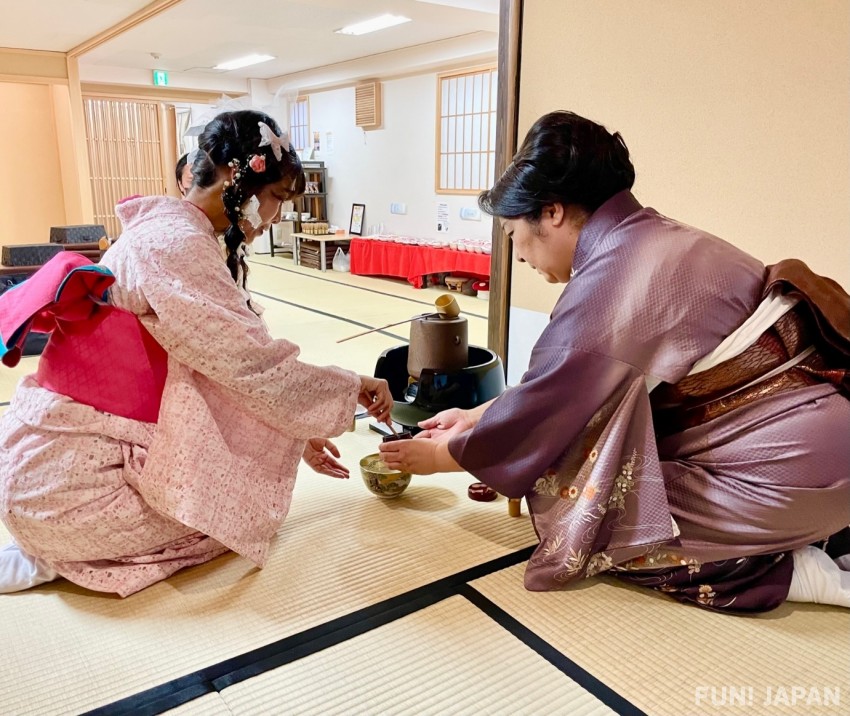 As soon as you enter this quiet establishment, you will notice the traditional garden area for washing your hands and the classic, low entrance to the tearoom that makes visitors bend down to enter. This immerses visitors in the world of "wa," harmonious Japanese aesthetics. The tea ceremony instructor will demonstrate how to make tea in the traditional Japanese way, after which you can try your hand at making your own cup of matcha to enjoy with traditional Japanese sweets.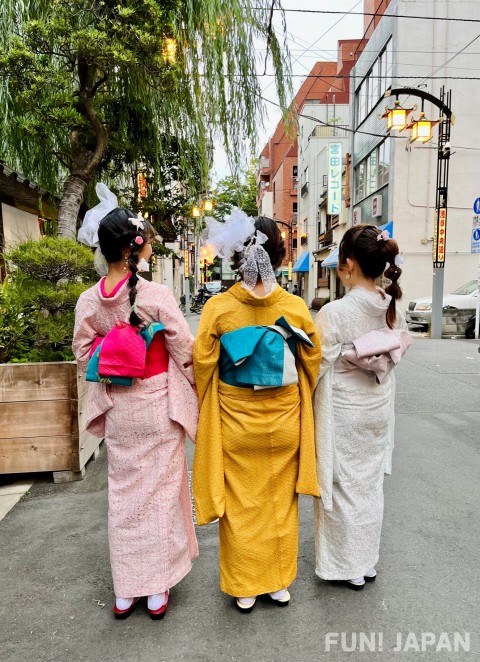 If you would like to further immerse yourself in the traditional Japanese culture experience, there is a kimono shop a short distance away where you can rent a kimono for the day. Enjoy your tea ceremony class and a stroll around the neighbourhood while wearing beautiful Japanese kimono.

Chazen
Address: 5F, Ginza Apollo Building, 4-12-17 Ginza, Chuo-ku, Tokyo
Access: 1 minute's walk from Higashi-Ginza Subway Station
Website(Japanese): https://www.chazen-co.jp/
The hidden elegance of Ginza Chazen 

Singapore: https://www.japan.travel/en/sg/japan-activities/activities/461/
Philippines: https://www.japan.travel/en/ph/japan-activities/activities/461/
Gaze upon the grand night view of Tokyo from above: Funabashi Heliport
The nighttime view of Tokyo is something else. Bright lights from skyscraper windows stretching out endlessly into the horizon makes for a truly breathtaking sight. For a next-level view of Tokyo's famous cityscape, board a helicopter at Funabashi Heliport for an amazing 30-minute tour of the capital's skies.
Departing from Funabashi City in Chiba, the helicopter will pass over landmarks such as Shinjuku, Shibuya, Tokyo Sky Tree and Tokyo Tower. Enjoy incredible bird's-eye views of the metropolis from heights above the 634m-tall Sky Tree. But don't worry, it's still lower than a plane, so everything is easy to see. The dazzling city lights look like a swirling galaxy beneath the helicopter, and these unforgettable panoramic views will no doubt be the highlight of your trip.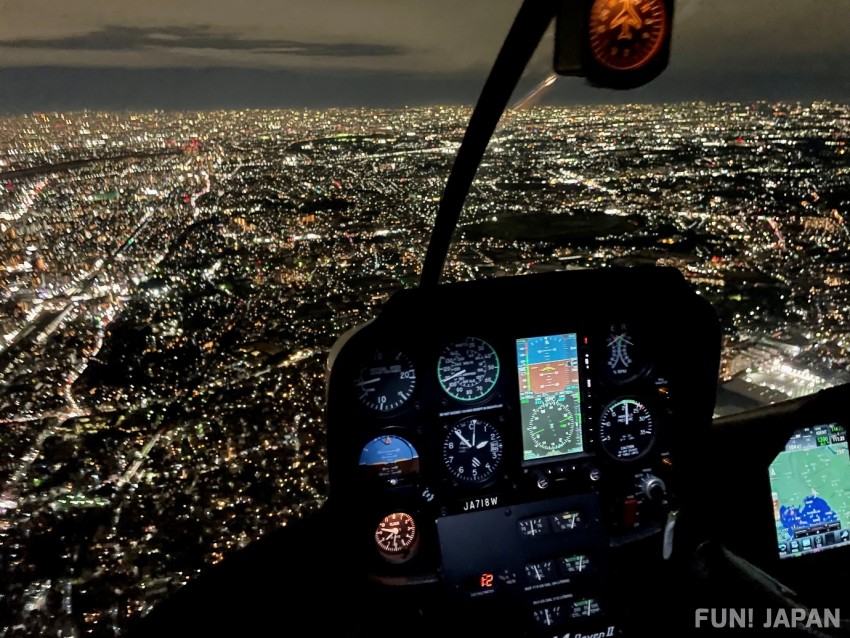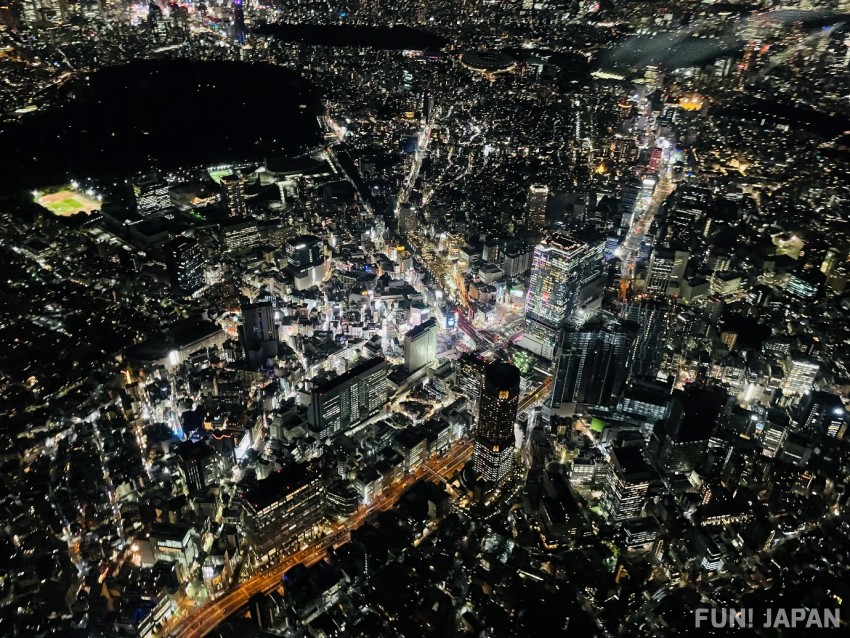 Funabashi Heliport
Address: 1-44 Kanasugi, Funabashi, Chiba, Japan
Access: 15 minutes by taxi from JR Funabashi Station or Keisei Funabashi Station
An aerial night tour of Tokyo's metropolis
Singapore: https://www.japan.travel/en/sg/japan-activities/activities/449/
Philippines: https://www.japan.travel/en/ph/japan-activities/activities/449/
The Japan National Tourism Organization's Unveiling a New Japan | Captivating Experience project introduces exciting hands-on activities from regions around Japan. For all of you eagerly awaiting a return visit to Japan, don't forget to check out their website!
Take an aerial walk to appreciate the beauty of red leaves! 

Singapore: https://www.japan.travel/en/sg/japan-activities/kanto/itineraries-3/
Philippines: https://www.japan.travel/en/ph/japan-activities/kanto/itineraries-3/
Unveiling a New Japan | Captivating Experiences 

Singapore: https://www.japan.travel/en/sg/japan-activities/
Philippines: https://www.japan.travel/en/ph/japan-activities/