All-You-Can-Eat Wagyu Beef? You Can Even Pour the Lemon Sour Yourself? 4 Recommended Hot-Topic Yakiniku Restaurants in Tokyo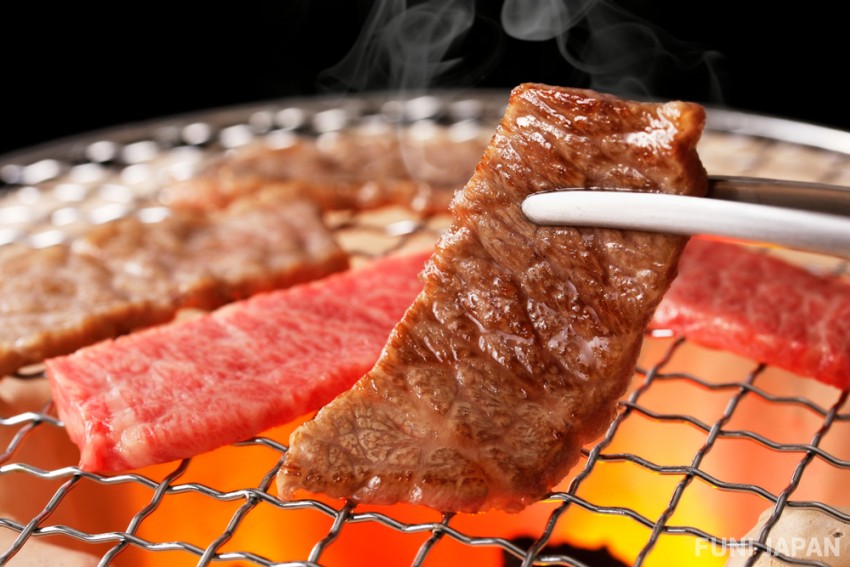 There are many delicious yakiniku restaurants in Tokyo. From long-established restaurants that constantly evolve to be first-class, dinings that offer affordable A5 rank high-class meat, or those with all-you-can-eat deals, etc. There are so many that you might be wondering which one to choose! Therefore, this time, the FUN JAPAN editorial department will introduce 4 recommended yakiniku restaurants that are likely to be hot-topics in Tokyo.

Yakiniku for Single Individuals "Yakiniku Like"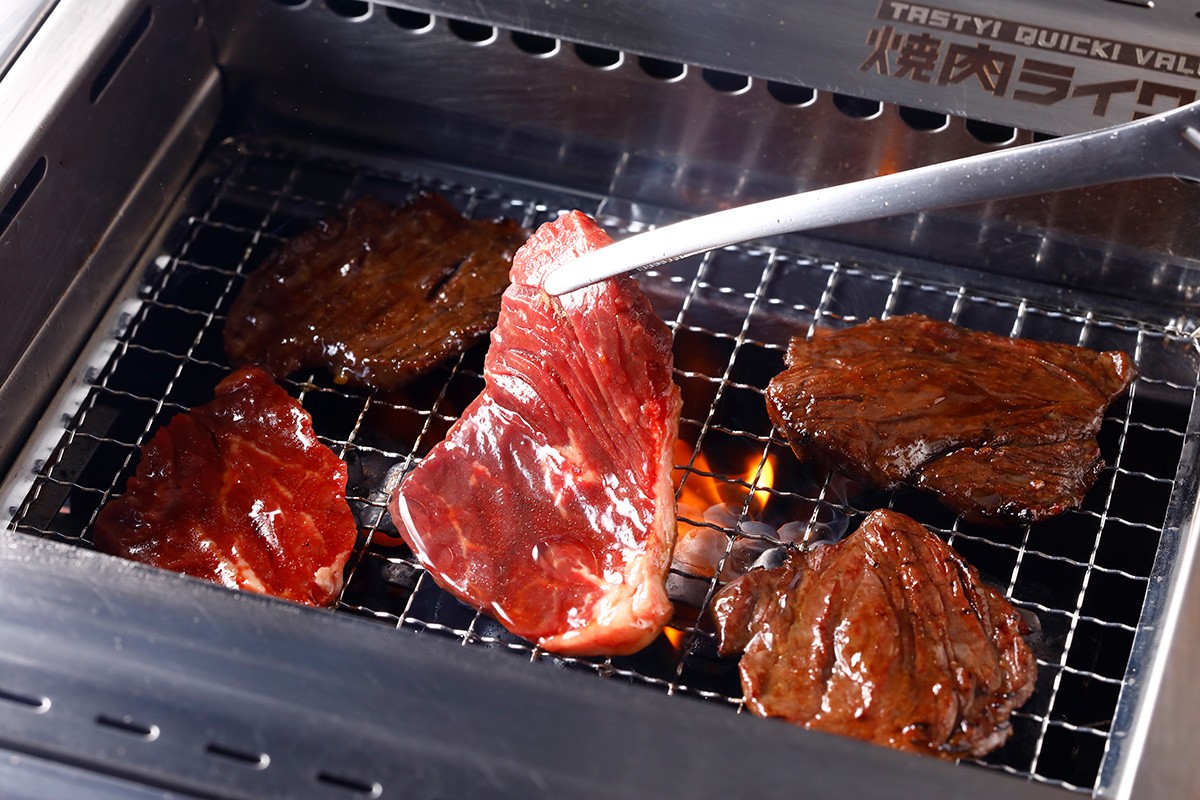 "Yakiniku Like" where even solo female can easily eat yakiniku with one smokeless roaster per person. The most popular menu at the store is "Premium Short Ribs & Skirt Set 200g" using chilled beef. The taste of Premium Short Ribs (Takumi Karubi), a rare part that can only be taken just a few kilograms per one animal, spreads in your mouth as you take a bit.


On the other hand, the strongest great budget menu is "Beef / Pork Short Rib Set 100g" for 580 yen. Add "Wagyu Short Ribs 50g" to make it a little more luxurious! It is a yakiniku restaurant where you can enjoy your favorite parts at your own pace with a budget of just 1,000 yen to 2,000 yen.

Spot Information
Shinjuku luxury all-you-can-eat yakiniku "Rokkasen"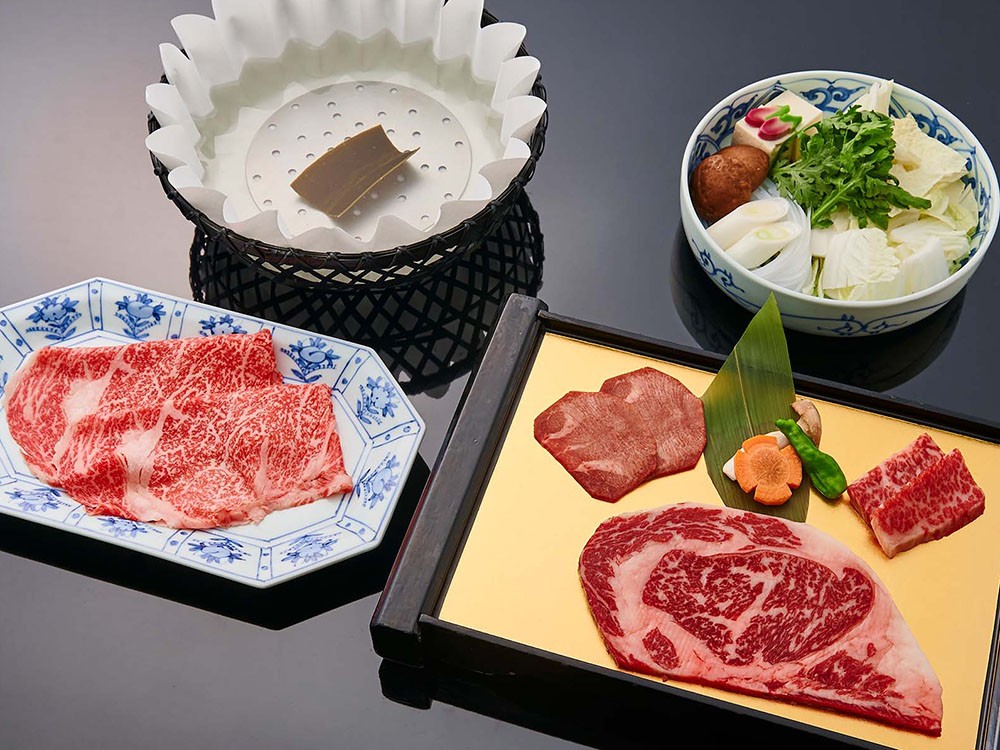 "Rokkasen" where you can enjoy the highest quality Japanese black wagyu beef. We recommend the "YUKI" (8,250 yen), where you can have an all-you-can-eat for 90 minutes with 17 types of grilled meat such as salted tongue, ribs and plenty of side menus. You can choose your favorite combination from "Yakiniku", "Yakiniku & Shabu-shabu", and "Yakiniku & Suki-nabe". The gorgeous course "TSUKI" that adds boiled crab, lobster, and special yakiniku to this all-you-can-eat menu is also popular (starting at 12,600 yen).


On the other hand, if you want to enjoy it at a great price, we recommend the lunch set where you can enjoy high-quality yakiniku. The price starts from 1,300 yen. It is a yakiniku restaurant where you can fully enjoy the premium meat.

Spot Information
Yakiniku restaurant "Yakiniku Horumon Takeda" where lemon sour comes out from the faucet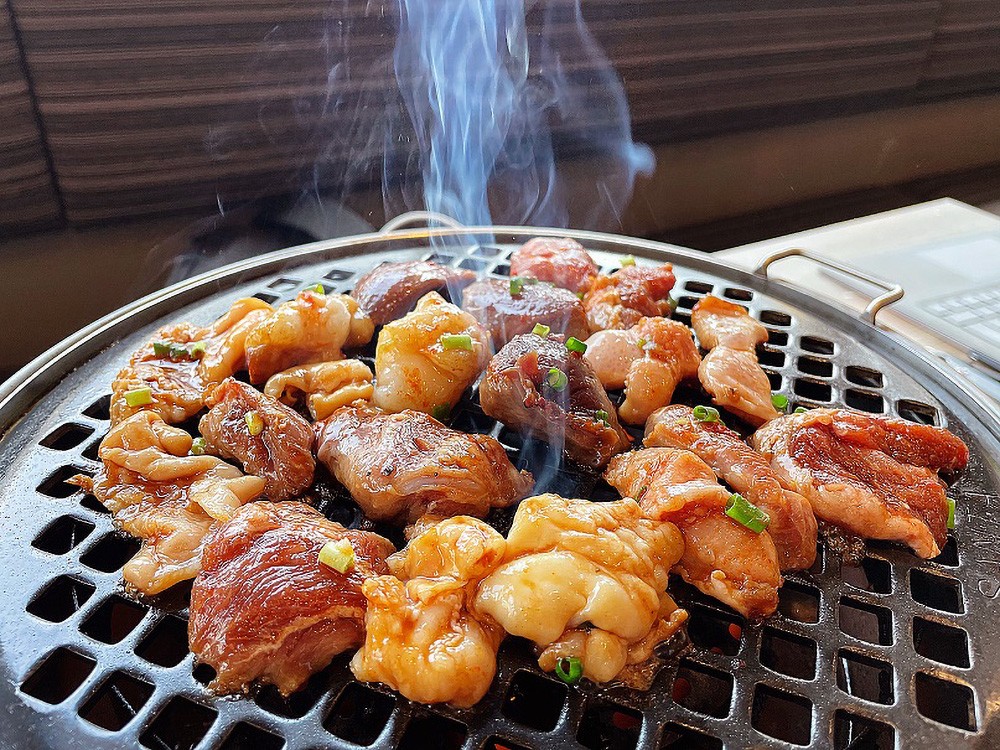 "Yakiniku Horumon Takeda" is a great place to enjoy high quality meat and horumon (innards) purchased directly from the producer. 80% of the single dish meat menu is 380 yen (418 yen including tax). And directly from the faucet installed on each table is the all-you-can-drink "Jaguchi Lemon Sour ®" for only 550 yen per 60 minute. It is a menu full of entertainment that you can change the taste with 7 kinds of syrup.


In addition, "Honki no Takeda Jo-Karubi", which is carefully selected from the best quality meat of the time, and marbled wagyu beef are also popular. It is a yakiniku restaurant where you can get your belly full with an average budget of 2,000-3,000 yen.

Spot Information
All-you-can-eat wagyu beef hall, "Nikuya Yokocho"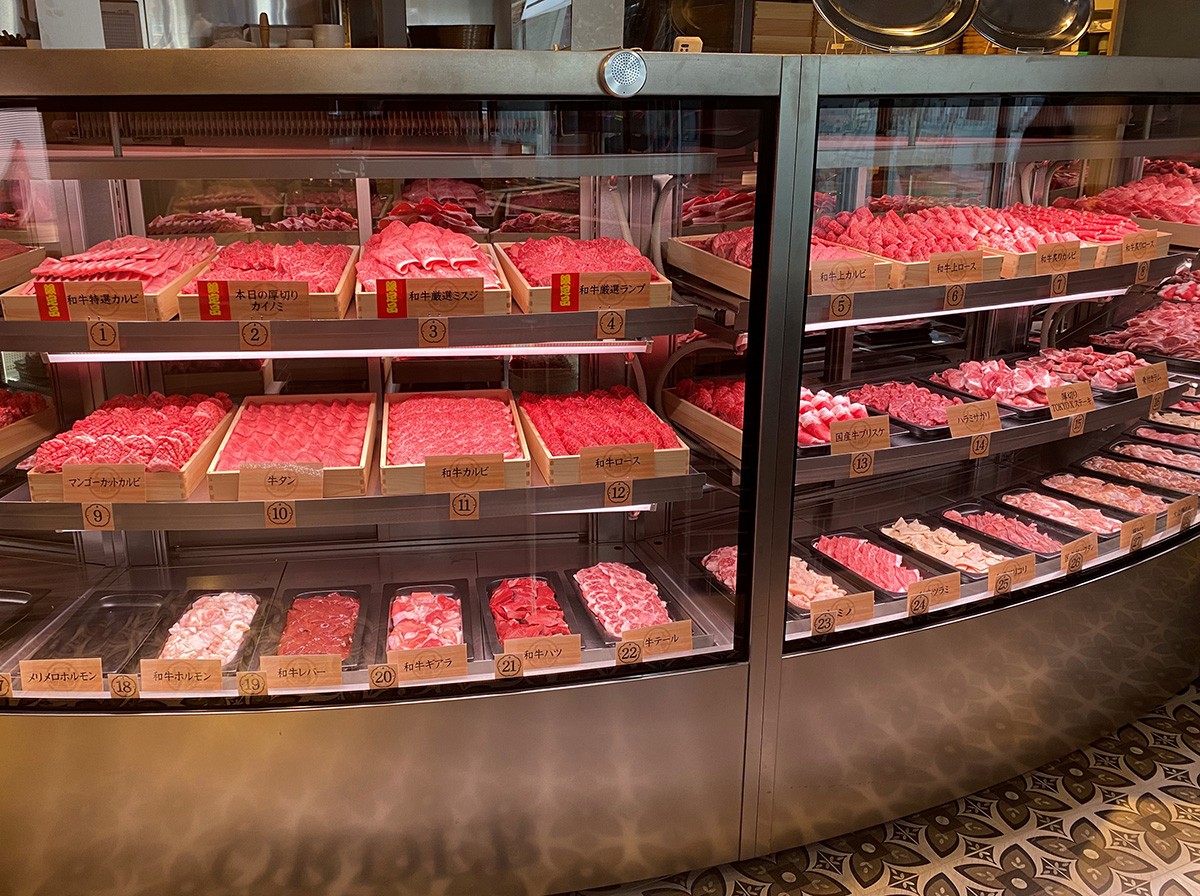 A talk-of-the-town yakiniku restaurant with a new style of ordering meat right from the showcase. You can enjoy wagyu beef bought from famous production areas all over the country in the store, which decorated with the image of a neon street along with a pop and retro feel. We recommend the 100-minute all-you-can-eat "Wagyu Mamire Course". The excitement when choosing your favorite meat is irresistible!


In addition, "Gold Rice Red Meat", which you can taste rice and hamburger-shaped meat in a hot stone bowl for grilling similar to bibimbap, and refreshing reimen (cold noodles) are also delicious! It is a restaurant where you can enjoy Japanese beef with a budget of 5,000 to 8,000 yen.

Spot Information
[Survey] Traveling to Japan