Exploring Kochi's Crystal Clear Shimanto River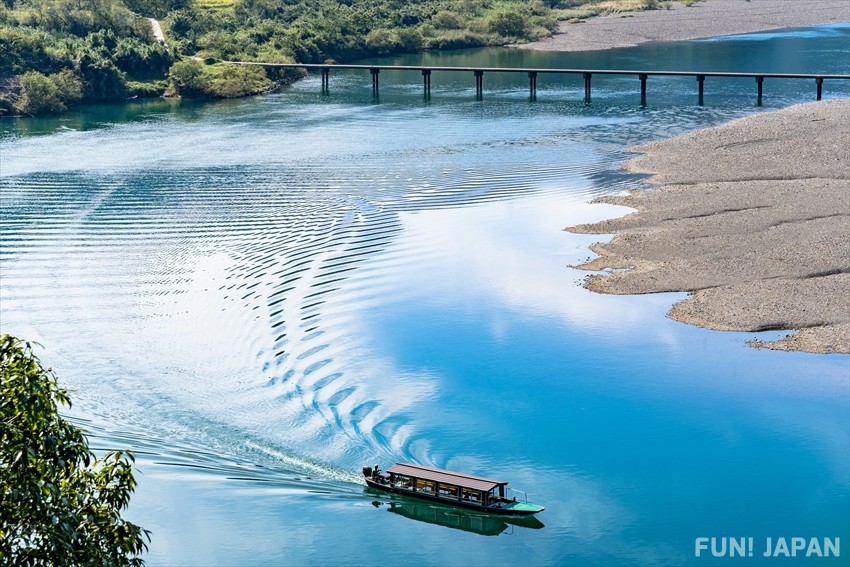 Believed to be Japan's last free-flowing river with crystal-clear waters, the Shimanto Rover is a picturesque scene of natural beauty. An unmissable destination for those seeking riverside walks, kayaking adventures and local traditions, the Shikoku waters are perfect for stepping out into the unseen countryside of Japan.

Where is the Shimanto River?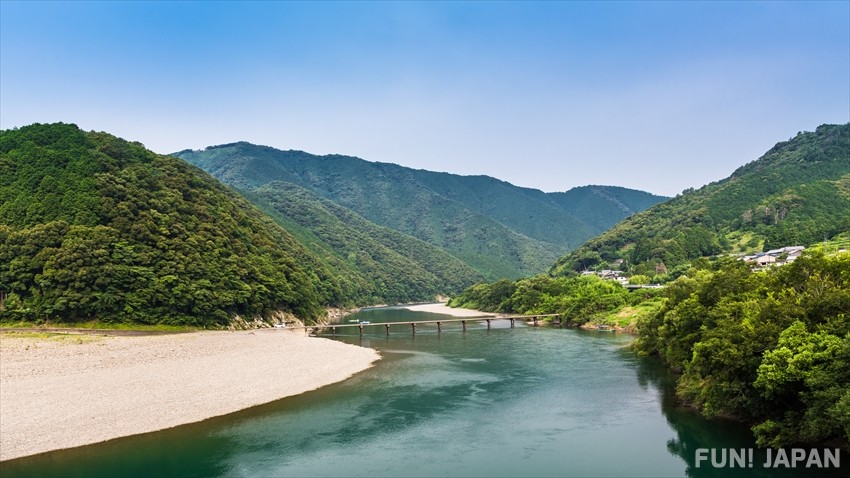 The Shimanto River is the longest river in Shikoku and runs through western Kochi prefecture. The curved, oceanside prefecture is on the island of Shikoku, to the south of Honshu. The river is 196km long and runs from the Shikoku Mountain Range to the Pacific Ocean.
Why is the Shimanto River Famous?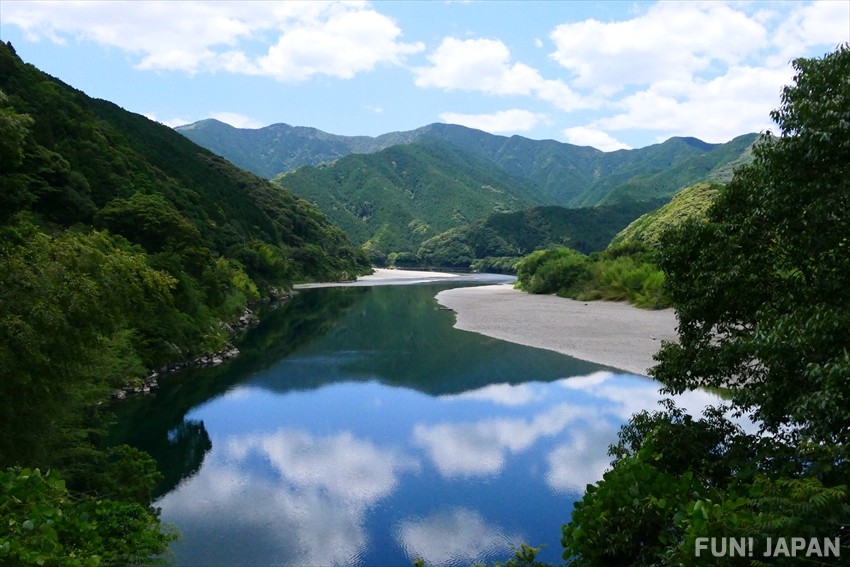 The river is the only one in Japan with no dams and is therefore considered to be the sole 'free-flowing' river, with unusual bridges designed to keep the water flow as natural as possible. The river's natural beauty is paired with the fact that it only runs through one city (and that's almost at its end), with only small villages and the occasional town dotted along it otherwise. This means lovers of nature often visit for water sports, riverside walking or to admire the view.
Highlights of the Shimanto River
The river can be explored in many different ways and is home to plenty of local traditions as well. From kayaking to hiking to cycling and even the production of seaweed, there's an activity for everyone. Be sure to try some local specialties such as wild eel or ayu - a freshwater sweetfish - as well as the nori (seaweed) produced here.
Canoeing and Stand Up Paddle Boarding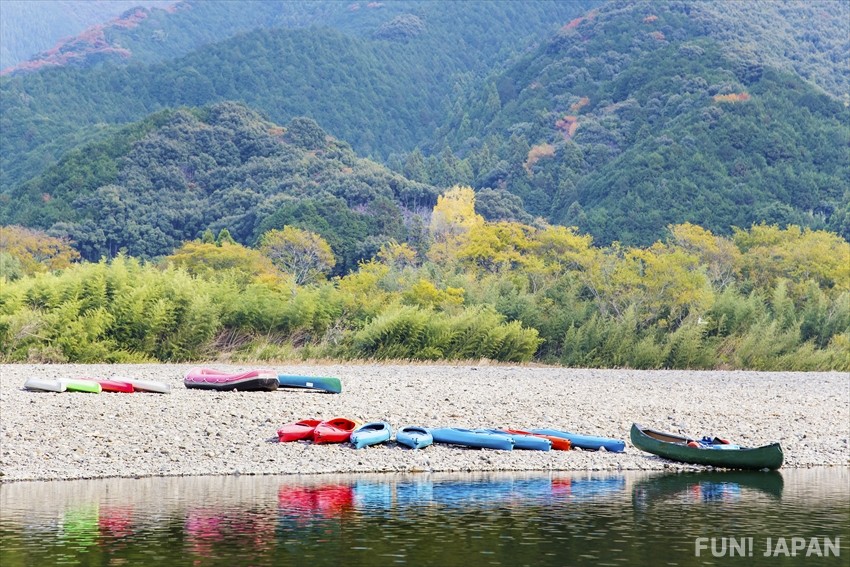 There are plenty of different canoe and SUP companies along the river, and visitors can choose depending on which part they are visiting. The Shimanto Canoe and Camp village combines a great campsite with all the amenities needed with a canoeing option. Allowing you to spend a night beneath the stars, the site offers rental camping equipment for those without, including sleeping bags and tables alongside tents and mats. It's a popular option for families with options for those under 15 to canoe.
At Niyodogawa Outdoor Center, visitors can experience the transparency of the water beneath in a whole new way, with clear kayaks. While this is not the Shimanto River itself, it is one of the tributaries: the Doi River. The crystal kayak tour costs 7,500 yen per person and lasts 2 hours, running from March to December, with some promotional discounts available.
Spot Information
Name: Shimanto Canoe and Camp Village Kawarakko
Address: 24 Tadenokawa, Shimanto City, Kochi
Location: The campsite is located around 13km from Shimanto City, close to the Takase Chinka Bridge.
Access: There is a bus stop close to the campsite which is served by a local bus route to Nakamura Station in Shimanto, with buses running three times a day (morning, lunchtime and late afternoon).
Hours: Reservation counter: 08:00 - 20:00, Accommodation check in: 15:00, check out: 13:00, short-term use: 10:00 - 16:00.
Opening Season: Open every day between July and September, otherwise closed on Mondays.
Spot Information
Name: Niyodogawa Outdoor Center
Address: 6 Nagaya, Niyodogawa Town, Agawa, Kochi
Location: The rental spot is deep in the heart of Kochi,
Access: The spot is best reached by car and is just over an hour's drive from Kochi city, going via the Ino IC on the Kochi Expressway.
Hours: Season dependent, but from October onwards tours run at 9.30 and 13:00.
Boat Rides: Yakatabune and More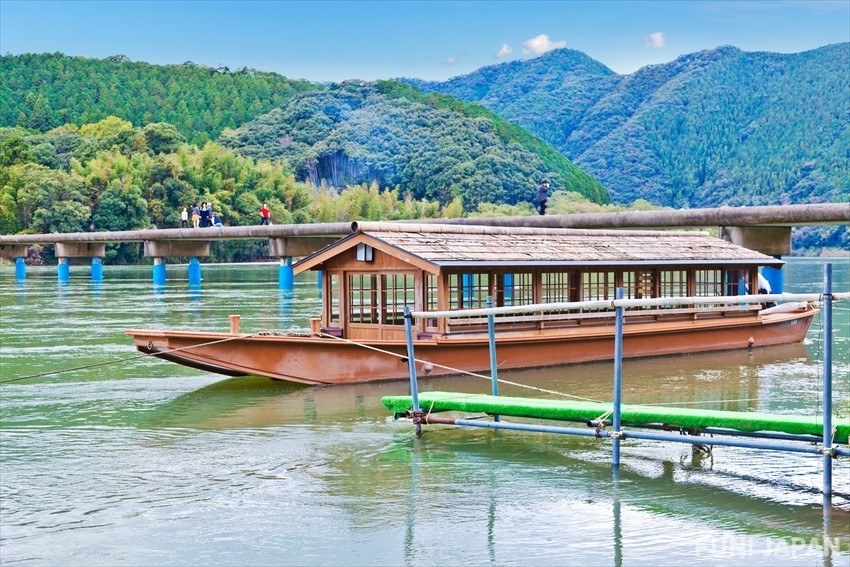 Called yakatabune, these traditional houseboats can be seen floating along the river as if from times gone by. A popular option for visitors is to ride the Shimanto no Ao and enjoy the views of the river from the calm boat. They serve traditional bento lunchboxes with seasonal local delicacies, often caught on the river it sails on. A highlight is to book during firefly season, with thousands of bright creatures floating above the water at dusk (reservations required). Regular-season boats run eight times a day with the journey taking an hour, with reservations only recommended for busy times such as weekends.
Alternatively, the Senbaroman is a smaller sailing boat with impressive white sails and was a popular way to travel along the river in past times. Originally carrying goods as well as people, the boats would ferry coal from Kansai and Kanto regions and return with lighter goods to sell. Now, visitors can enjoy the fresh air and river views as they relax on the water. Tours last between 45-50 minutes and run eight times a day within season.
Spot Information
Name: Shimanto no Ao (屋形船 四万十の碧(しまんとのあお))
Address: 1446, Misato, Shimanto City, Kochi
Location: The boat tours run just outside Shimanto City, inland from Nakamura Station.
Access: The departure site is a 20-minute drive from Shimanto city, with bus services running from the station to Okanomae Stop, a few minutes from the boats.
Hours: Boat journeys begin at 09:00 and run until 16:00, with evening services for fireflies running at 19:00.
Season: Open all year round, Fireflies from May 20th - June 15th
Cost: Regular 1-hour boatrides are 2,000 yen for adults, firefly rides are 3,000 yen with children's fares set at half price.
Spot Information
Name: Senbaroman Sailing Boats (四万十川観光遊覧船 舟母浪漫(せんばろまん)・松廣屋)
Address: 2-1 Nyuta, Shimanto City, Kochi
Location: The boat tours run just outside Shimanto City inland from Nakamura Station.
Access: The boat area is about 6km from Nakamura Station by car and takes 10 minutes.
Hours: Tours run from 09:15 to 16:15, with the final service finishing at 17:00.
Season: The tours run from March 20th to December 31st, with reservations required for the final day of the year.
Cost: It costs 2,500 yen for adults and 1,200 yen for elementary school children.
Cross the Chinkabashi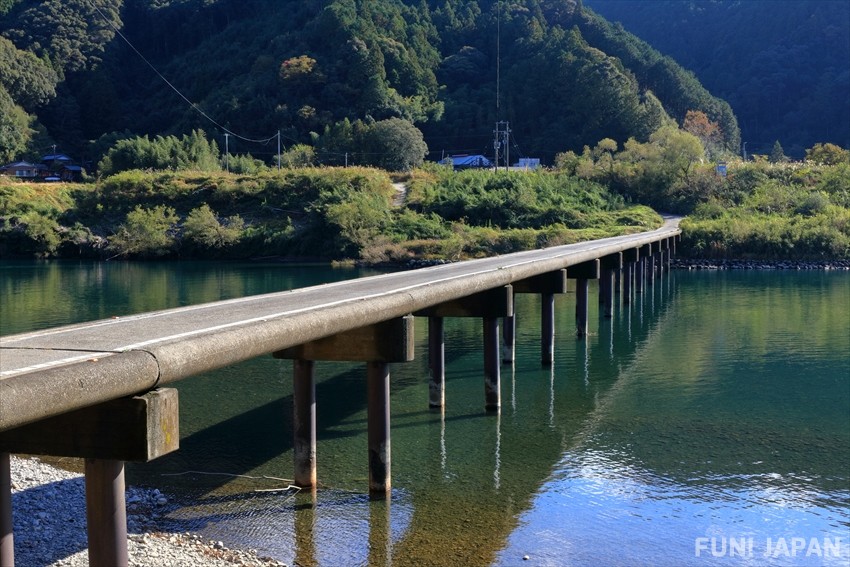 Designed to allow water to flow freely, the unusual 'chinkabashi', meaning 'sinking bridges' are a unique feature to the Shimanto River. As the bridges don't obstruct waterflow, they help prevent flooding and the lack of balustrades means any storm-debris like trees will flow through them. Lasting much longer than other bridge forms thanks to their design, the chinkubashi are a key element for those living in the small villages that are dotted along the riverside. Whether you paddle beneath one or walk across, they are an unusual but impressive sight - and great to jump off in the hot summer months!
Cycling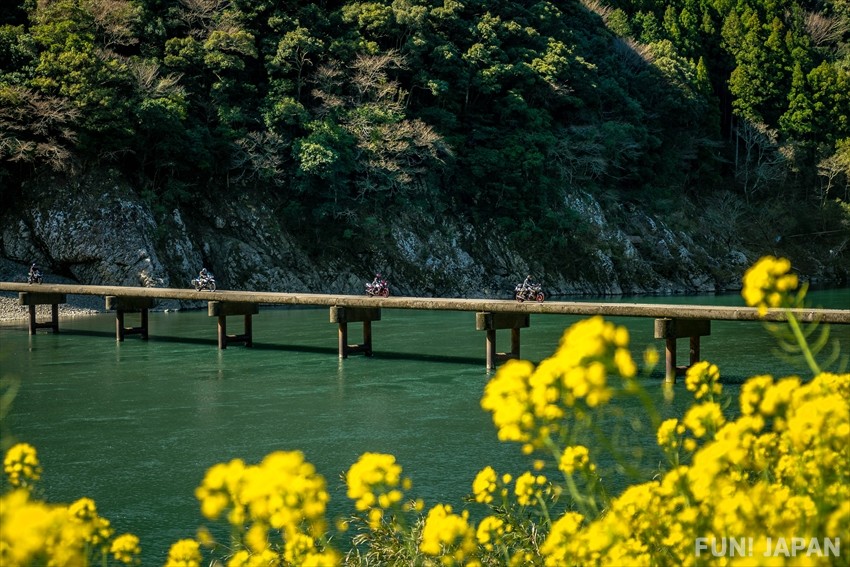 With a range of tandems, electric-assist bikes and regular road and city bikes to choose from, the cycle rental spot is perfect for visitors. Located at the city train station, it makes an effortless transition to begin exploring the river. Rentals last for up to five hours, with 24-hour rental available for city and road bikes (costing just 1,500 yen). This would be enough time to cycle out to a riverside inn in a nearby town and spend the night, before cycling back the following day.
Spot Information
Name: Shimanto River Rental Cycles (レンタサイクル)
Address: 8-3 Ekimae Cho, Shimanto City, Kochi
Location: The cycle spot is located at the Nakamura Train Station in Shimanto City.
Access: The rental shop is inside the Shimanto Tourist Information Center
Hours: 08:30 - 17:30
Cost: Tandem bikes: 2,500 yen, Electric bikes: 2,000 yen, City and Road Bikes: 1,000 yen (prices listed are for 5 hours). 
[Survey] Traveling to Japan
Recommend