Special Sakura: The Best Cherry Blossom in Iwate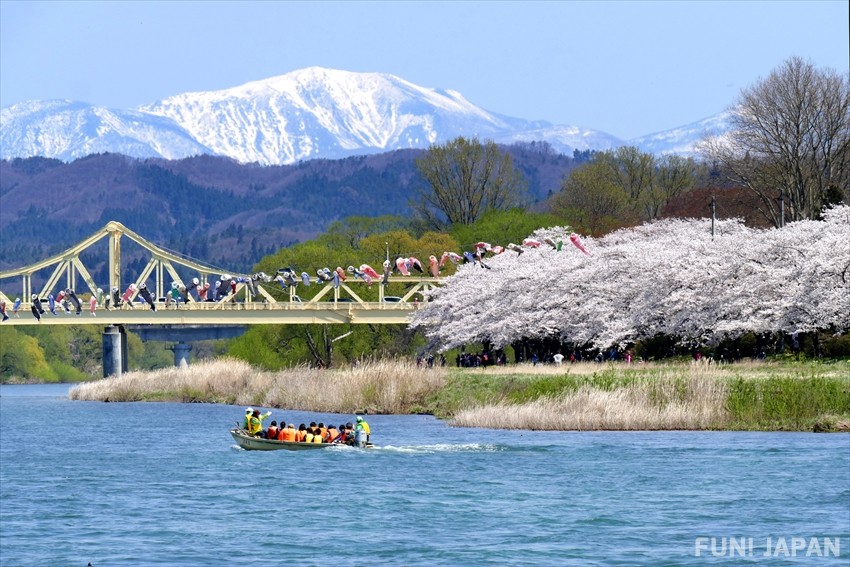 Whether you prefer a single tree set against a snowy mountain backdrop or to stroll through castle ruins dotted with pink, Iwate is the place to go. Here are some of the best places to see the blossoms in Iwate.

When to See Sakura in Iwate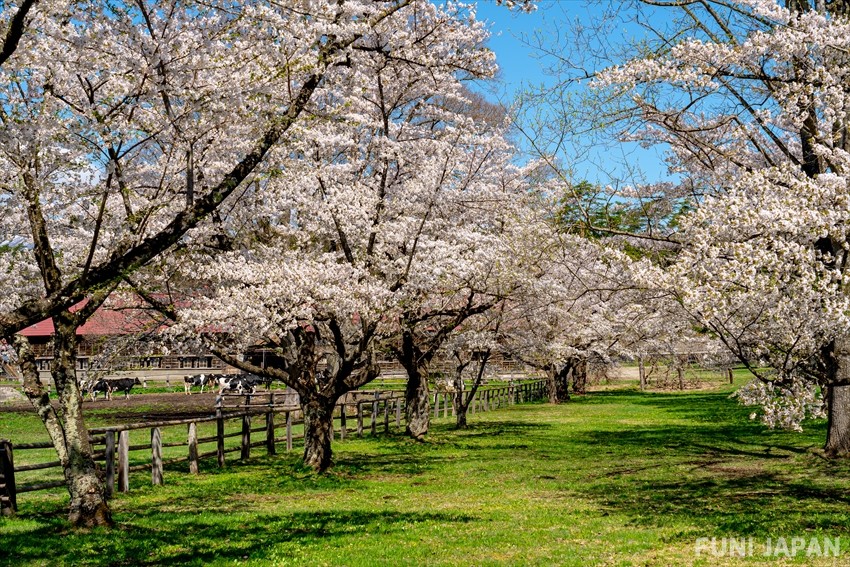 Due to its northern location, Iwate takes a little longer to warm up in Spring than Tokyo and its counterparts, so blossoms appear a little later. This makes it the perfect place to visit if you're arriving later in the season, with most areas blooming from mid to late April and often into early May.
Ishiwarizakura: The Rock-Breaking Tree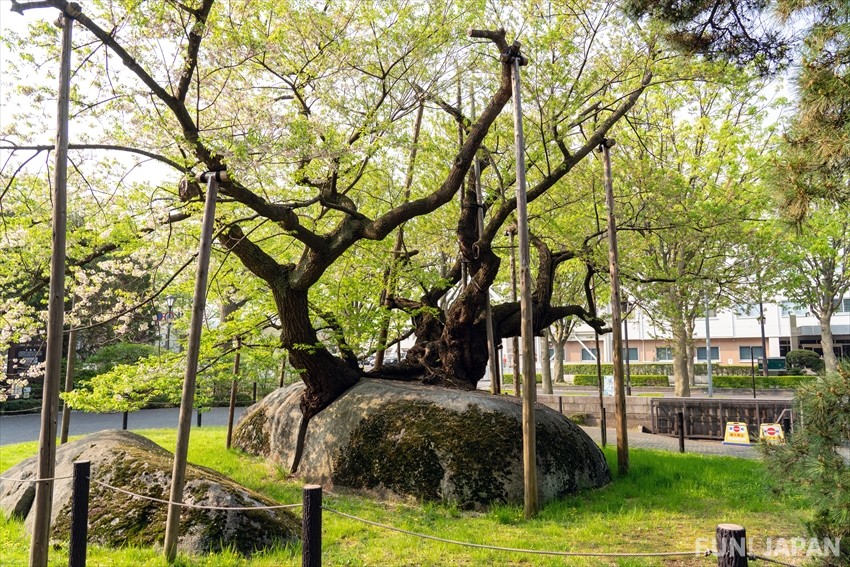 An incredible sight, the ancient tree is believed to be between 350 and 400 years old and grows directly through an enormous boulder. This seemingly impossible feat is a source of inspiration to many visitors, showing strength over time and the power of nature. The tree span is 21m in circumference and is over 11m tall, with a thick array of pale blossom. It is an Edohigan variety and is found outside of the courthouse of Morioka.
Spot Information
Name: Ishiwarizakura (石割桜)
Location: The tree is located outside Morioka's courthouse, close to Morioka Station.
Address: 9-1 Uchimaru, Morioka, Iwate.
Access: The tree is a 10-minute walk from Morioka Train Station, just beyond Morioka Castle Park Ruins.
Peak Season: Mid to late April
Koiwai Farm: The Lone Cherry Tree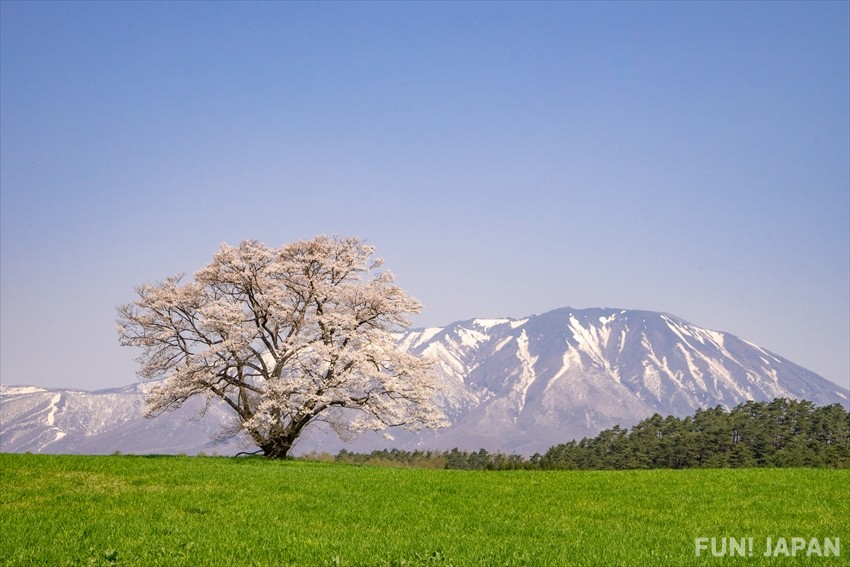 While it may seem like there is only one cherry tree at Koiwai Farm, it is certainly worth the trip. Positioned perfectly before the impressive snow-capped Mt. Iwate, the single tree is said to be around 100 years old and is known as 'the lone cherry tree'. The simple view is a post-card worthy shot, and is visited by many people locally and from across Japan. Luckily, the other areas of the farm have a few more trees to enjoy and as they sell ice cream, it's an ideal day out.
Spot Information
Name: Koiwai Farm (小岩井農場まきば園)
Location: The farm is located to the south of Mt. Iwate, just outside of Morioka City in the north of the prefecture.
Address: 36-1 Maruyachi, Shizukuishi, Iwate
Access: The farm is in quite an isolated area and is, therefore, best reached via car, although there are buses that take 35 minutes from Morioka Station.
Peak Season: Late April to early May.
Kitakami Tenshochi Park: Tree-Lined Paths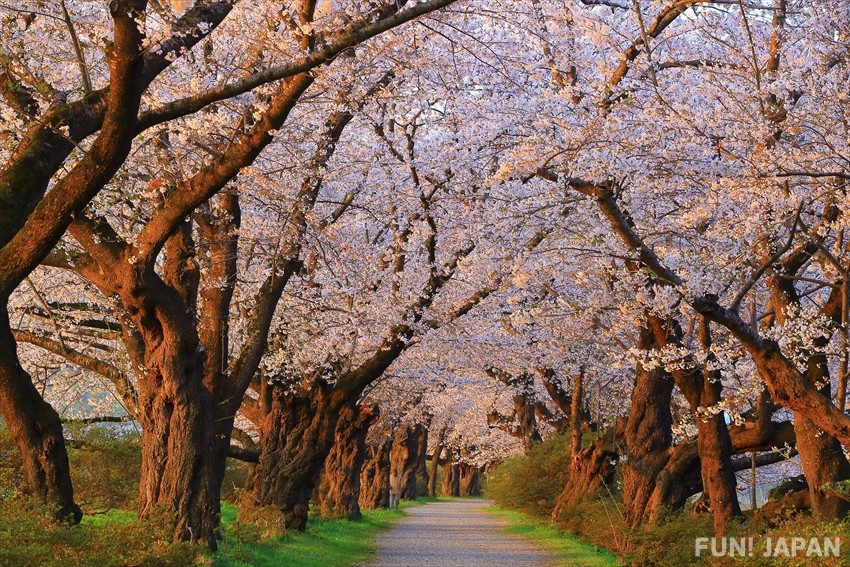 Rated one of the top 100 places for blossom viewing in Japan, this municipal park is a pink haven in spring. With wide, tree-lined paths, it is a popular spot for couples and photographers. There are over 10,000 trees in the park with the stretch along the river lined with 80-year old someiyoshino variety trees, along with Kasumizakura and Yamazakura varieties which bloom a little later. Visitors can enjoy strolling through the trees, ride in a horse-pulled cart, or take a boat ride along the river.
Spot Information
Name: Kitakami Tenshochi (北上市立公園展勝地)
Address: 10 Chiwari Tachibana, Kitakami, Iwate.
Location: The park is located along the Kitakami River to the southeast of Kitakami city, close to Michinoku Folk Village.
Access: From JR Kitakami Station, you can take a local bus to the park to Tenshochi, it is a 10-minute bus ride. Alternatively, you can walk 30 minutes via the Sango Bridge.
Peak Season: Mid-late April.
Morioka Castle Ruins Park: Hanami in History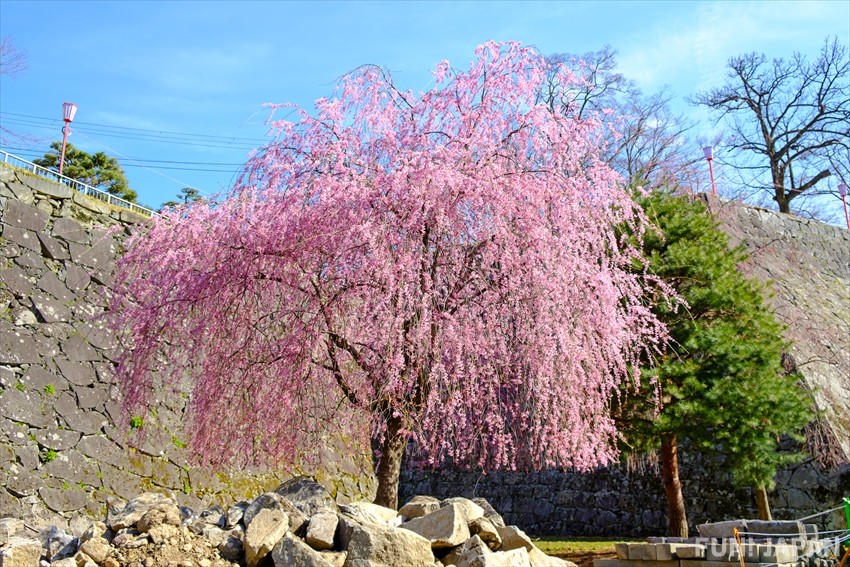 Providing a snapshot of what blossom viewing may have felt like in times gone by, the remaining castle walls of Morioka are another great spot to visit in Spring. The Hirayama-style castle may be long gone, but the moat and walls remain, and the gardens are filled with cherry blossom. The Morioka Sakura Festival is held in late April to early May and means the area is filled with food stalls, a traditional festival atmosphere and has evening illuminations.
Spot Information
Name: Morioka Castle Site Park (盛岡城跡公園)
Address: 1-1-37 Uchimaru, Morioka, Iwate
Location: The park is located in the heart of Morioka city in western Iwate prefecture.
Access: The castle park is a 15-minute walk from Morioka Station, accessible on the JR Akita and Tohoku-Hokkaido Shinkansen as well as the JR Tazawako, Yamada and Tohoku Lines.
Peak Season: Late April to early May.
Hanamaki Onsen Town: Hot Springs and Hanami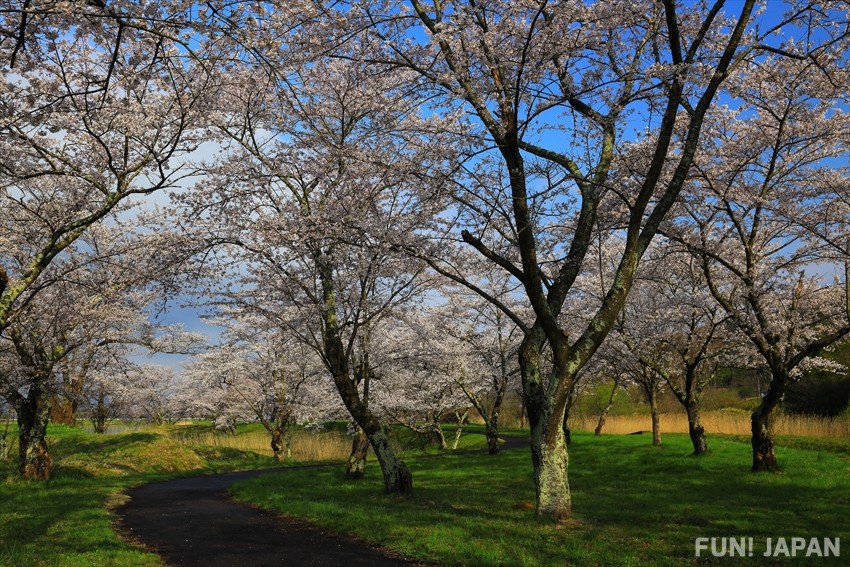 A small but popular onsen town with four large hotels, Hanamaki is also dotted with around 1,000 cherry blossom trees. The majority are the traditional Somei Yoshino variety and fill the town with a wonderful pink tint, as well as the beautiful weeping blossoms and double-blossom varieties. The town is the perfect resort escape, with relaxing strolls by the Se River and down to the local shrine. It is close to the larger city of Hanamaki, but the trees in Hanamaki Onsen bloom a little later due to the higher altitude.
Spot Information
Name: Hanamaki Onsen
Location: Hanamaki Onsen is just to the west of Hanamaki City, in the central west area of Iwate. It is between Morioka and Hiraizumi.
Address: 1-125 Yumoto, Hanamaki, Iwate
Access: Shin-Hanamaki Station is only 11 minutes from Morioka on the bullet train, costing 880 yen (unreserved). Alternatively, you can catch the local train, taking 45 minutes and costing 770 yen. Shuttles are shuttles to the resorts if booked in advance.
Peak Season: From late April to mid-May
[Survey] Traveling to Japan