A Hidden Gem: Explore Ichinoseki City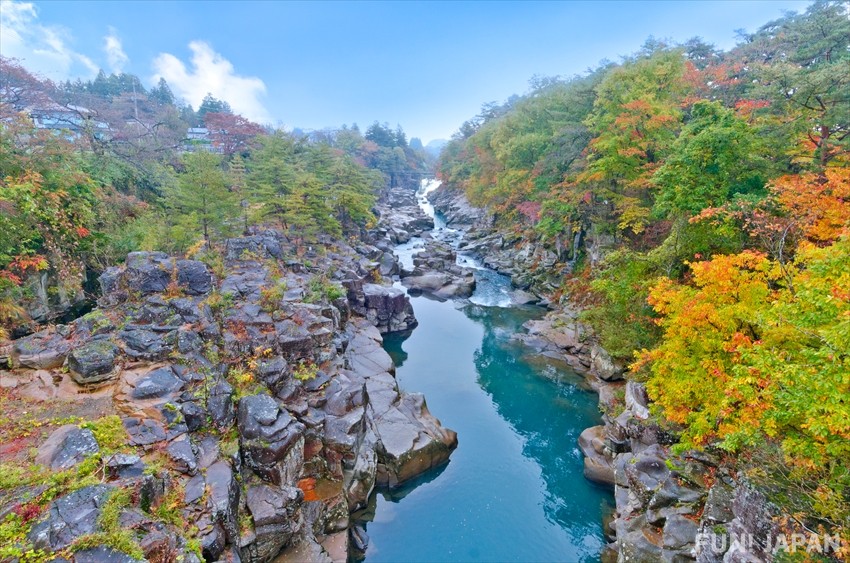 The southern gateway to Iwate Prefecture, Ichinoseki is a welcoming city with plenty of unexpected treasures. The natural beauty of the nearby gorges, the delicious specialties and the Tohoku charm are enough to win over any visitor lucky enough to visit.

Where is Ichinoseki City?
Ichinoseki City is the second-largest city in Iwate after Morioka and is located in the south of the prefecture. Iwate is in the heart of Japan's Tohoku region on the main island of Honshu. The city is around 450km from Tokyo and is connected via bullet train.
What to do in Ichinoseki City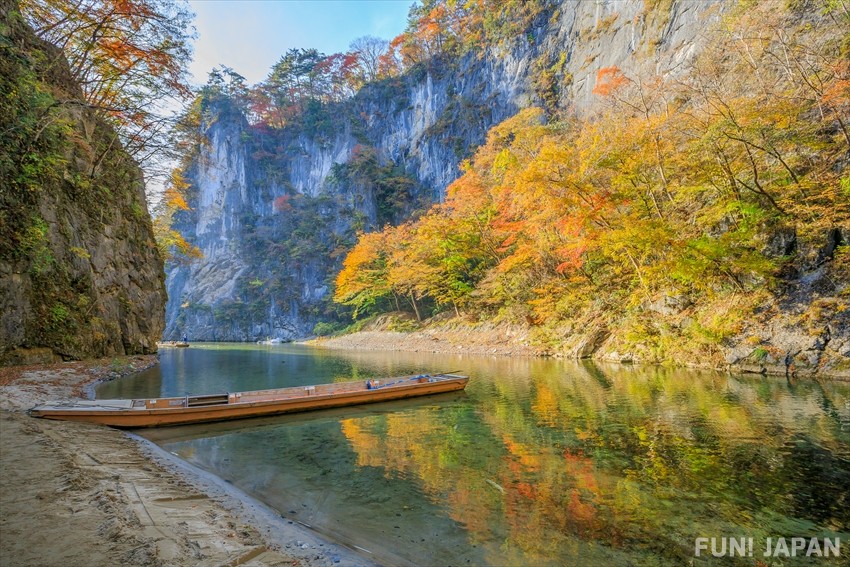 Ichinoseki City has plenty to offer, balancing traditional experiences with a chance to enjoy nature. It is close to the World Heritage Site of Hiraizumi and has two stunning gorges on either side of it, a beautiful temple and more.
Climb Mt. Kurikoma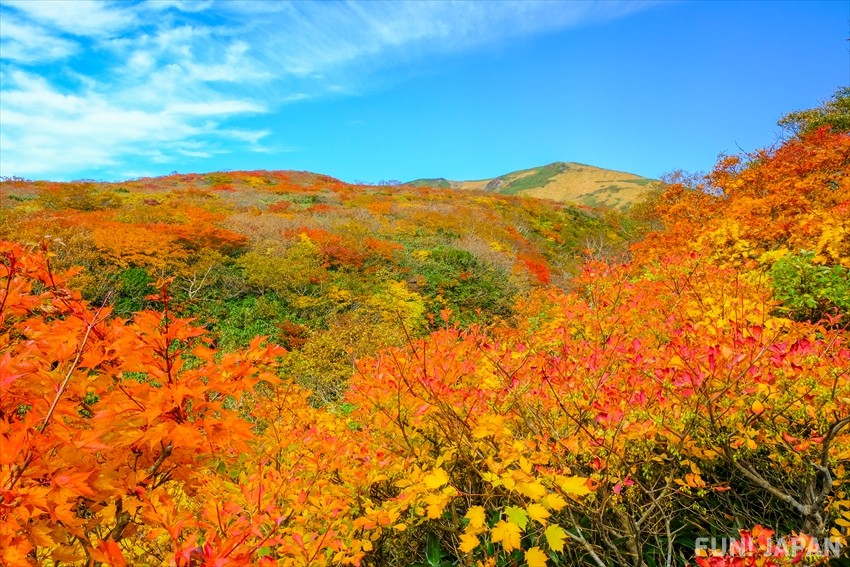 Two of this border mountain's nine hiking trails begin in Iwate prefecture, offering beautiful autumn colors and unique alpine flowers. The mountain is the highest peak of the Kurikoma Semi-National Park and the summit is 1,626m high. Views from the top include Tsukiyama, Mt. Zao and Mt. Komagatake. From mid-September the autumn leaves enter their peak season and the area is known as 'the carpet of the gods' due to its complete transformation.
Spot Information
Name: Mt. Kurikoma
Location: The mountain is located on the southeast border of Iwate Prefecture, shared with Miyagi and Akita prefectures.
Access: From Ichinoseki Station you can take the bus for 1.5 hours to the Sukawa Plateau, with the trail taking around 4.5 hours from here to the summit.
Explore Geibikei and Genbikei Gorges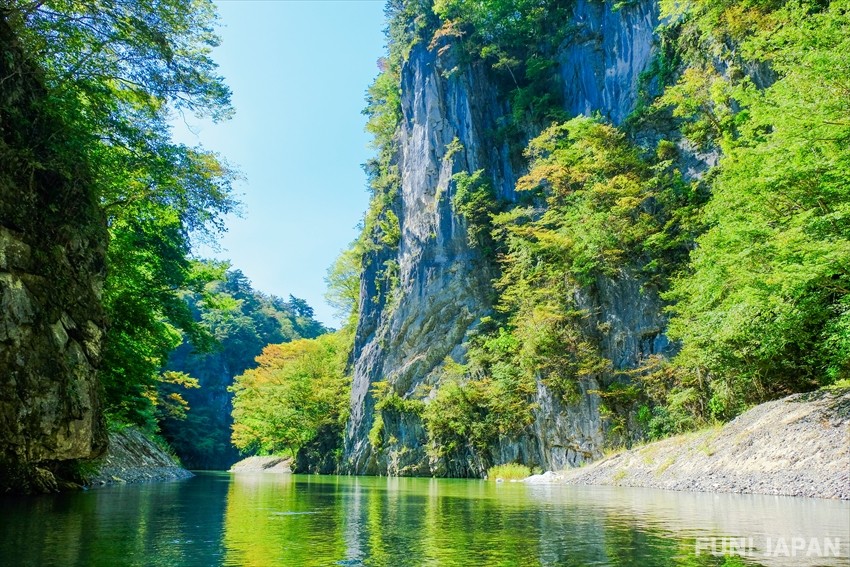 On either side of the city, these stunning gorges are a fantastic place to cool down in summer and great viewpoints for autumn leaves in winter. To the east, Geibikei Gorge [insert link] has 100m high cliffs with funakudari boats offering trips along the water - perfect for viewing autumn leaves.
To the west, Genbikei Gorge has impressive boulder formations lining the 2km stretch of the Iwai River. While the horse-and-cart rides are popular and the views often spectacular, the gorge is known for an unusual food-related tradition. After the gentle 30-minute walk along the water's edge, visitors may spot a dangling basket handing from a rope. Across the gorge is a small dango shop called Kakkoya and visitors can place 400 yen in the empty basket, ring the bell to let them know an order has been placed and await the delivery of a delicious local treat.
Spot Information
Name: Genbikei Gorge (厳美渓)
Address: Takinoue, Genbicho, Ichinoseki, Iwate
Location: The gorge is just west of Hiraizumi City, in the southwestern corner of Iwate.
Access: Genbikei is a 20-minute bus ride from Ichinoseki Station which is on the JR Akita and Tohoku-Hokkaido Shinkansen lines as well as the JR Tohoku and Ofunato Lines.
Spot Information
Name: Geibikei Gorge (猊鼻渓舟下り)
Address: Machi-467, Higashiyamacho Nagasaka, Ichinoseki, Iwate
Location: The gorge is just east of Hiraizumi City, in the southwestern corner of Iwate.
Access: Geibikei is a 40-minute train ride from Ichnoseki Station on the JR Ofunato Line, costing 510 yen. Ichinoseki Station is on the JR Akita and Tohoku-Hokkaido Shinkansen lines as well as the JR Tohoku and Ofunato Lines.
What to Eat in Ichinoseki City: Mochi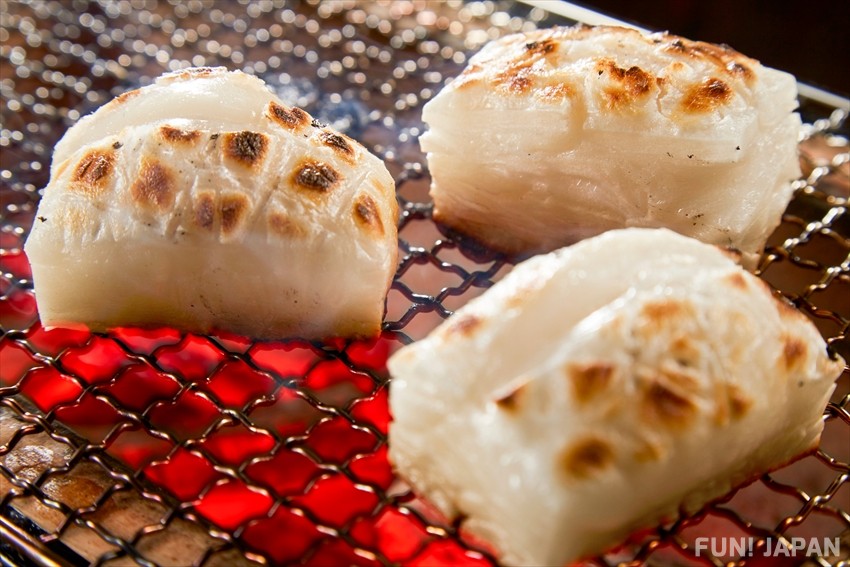 Ichinoseki is surrounded by fertile rice paddies and the region has a longstanding reputation for high-quality rice. One of the dishes that came from this crop was mochi - a pounded, glutinous rice cake that is usually eaten for new year, but in this area is part of all celebrations and special events. The tradition of eating mochi is said to come from an order in the Edo period when the Date clan leader ordered people to offer mochi to the Gods twice a month. Offering all their high-quality mochi to the gods, the farmers were left eating rough mochi made from scraps, known as shiina-mochi, and added different things to improve the taste.
This means there are now over 300 flavours of mochi in the area including pumpkin, natto and flaxseed as well as more modern dishes like mochi fondue and mochi parfait. There is an annual mochi-eating competition as well as the Gotochi Mochi Summit which is a celebration of mochi dishes. As well as snacking on mochi, visitors can try a mochi set meal, with seasonal variations and special instructions on the order you can eat.
Great Activities in Ichinoseki City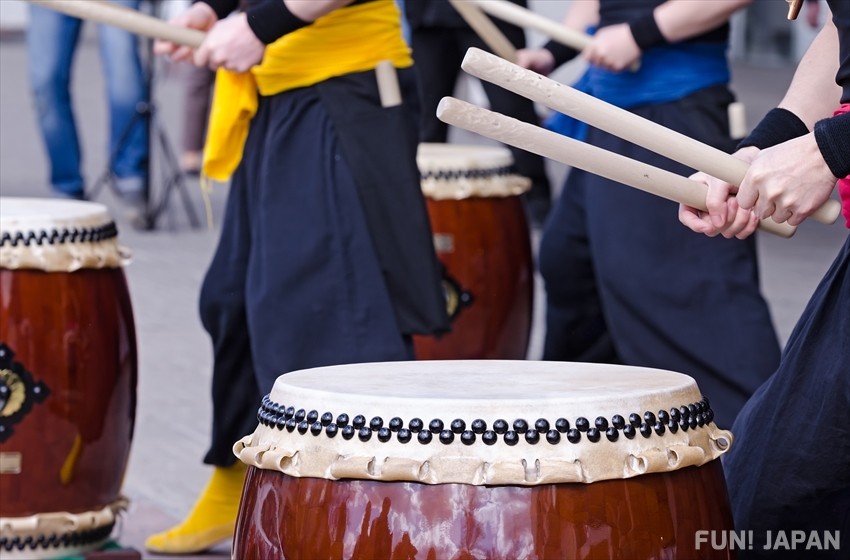 There are some great opportunities to try local traditions in Ichinoseki, from sweet making to traditional drum making.
Try Taiko Drum Making
Visitors to Ichinoseki can try their hand at making a traditional Japanese drum. The third-generation of skilled craftsmen run the family business will teach you how to tune the drum, skin it and engrave your name into it. An instrument used in festivals and celebrations, the taiko is an instrument that visitors rarely have the opportunity to play, let alone make.
Spot Information
Name: Oyamataiko (小山太鼓店)
Price: 8,800 yen
Address: Sengarita-57 Muronechō Yagoshi, Ichinoseki, Iwate 029-1202, Japan
Ride in a Hot Air Balloon
Each year, the Hiraizumi and Ichinoseki Hot Air Balloon Festival is held in mid-October. As well as admiring the balloons in competition, visitors can experience riding in one while moored to the ground and can enjoy an evening illumination.
Spot Information
Name: Ichinoseki and Hiraizumi Balloon Festival
Date: Mid-October
Time: 06:30 - 20:30
Address: Ichinoseki Waterfront Plaza, Kozenji, Ichinoseki, Iwate.
Souvenirs and Shopping in Ichinoseki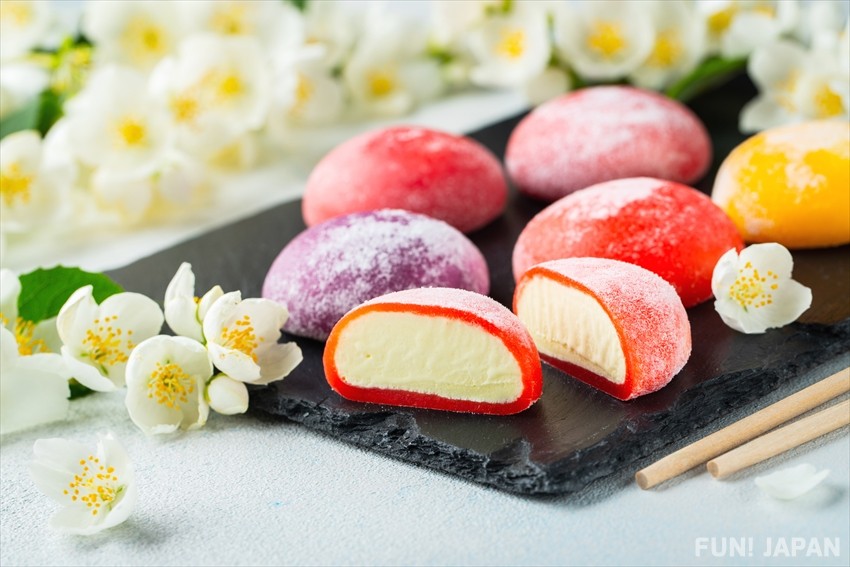 As with many places in Japan, some of the most popular souvenirs are food-related - making them affordable and fun for family and friends. Called 'omiyage' small souvenirs are often given to friends, colleagues and family after a trip and there are plenty to choose from in Ichinoseki.
Sanshoku Senbei are a tasty savoury option, made from rice crackers with peanuts, almonds and sesame.
Sekinoichi Beer: a local brewery, Sekinoichi have many drafts to choose from and their brewery is only 15-minutes from Ichinoseki Train Station.
Mochi: There are many popular mochi stores in and around the main train station, selling seasonal treats like Gomasuri Dango which is made with black sesame syrup and often sold frozen.
In Ichinoseki Train Station. Ichiba is a great souvenir store with products from across the region in one place. You can choose from different producers and find something for everyone - from food to accessories.
How to Get to Ichinoseki City
Ichinoseki City is easy to access from Tokyo as it is on the Akita and Tohoku Hokkaido Shinkansen Lines. It is a 125-minute direct journey from Tokyo costing 13,480 yen but is also covered on the JR Railpass. From Morioka, it is a 40-minute journey on the shinkansen, or an hour and a half on a local train on the JR Tohoku Line. 
[Survey] Traveling to Japan