Iwate: Japan's Secret Ski Slopes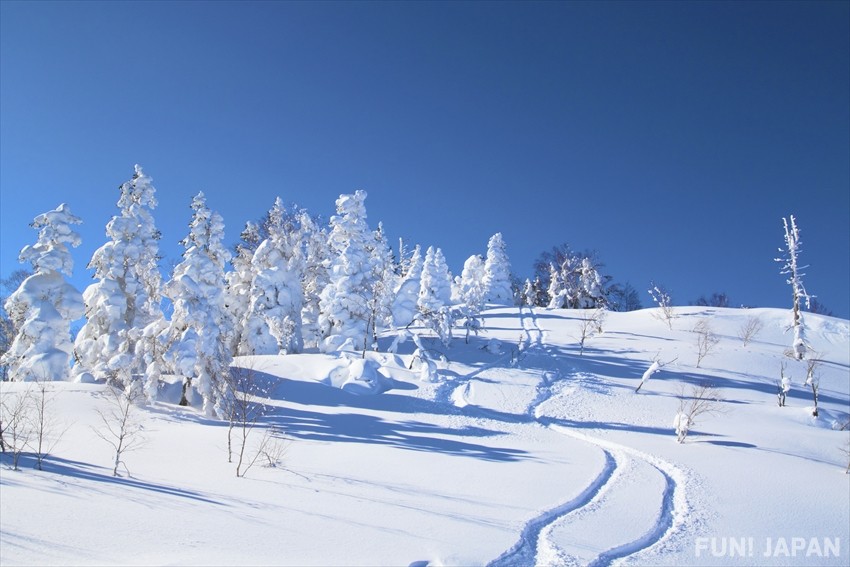 With great quality powder snow, countless slopes and plenty of resorts to choose from, Iwate offers a rural side to Japanese skiing. Paired with the local hot springs, the opportunity to try ice fishing and the local cuisine, it's a great option if you're looking to try a truly Japanese skiing holiday.

Where is Iwate?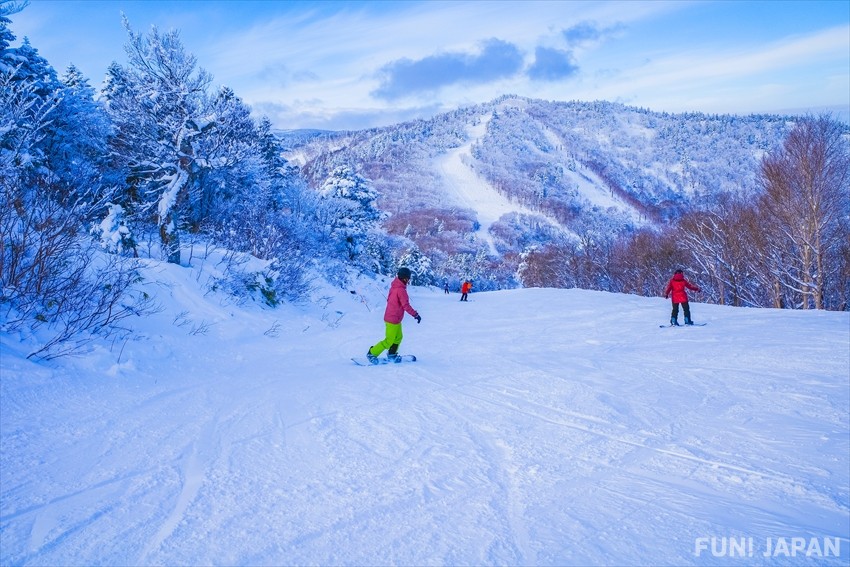 Iwate is a prefecture in Tohoku, on the northeast of Honshu, Japan's main Island. It is found between Miyagi and Aomori prefecture, with borders along Akita to the west. It is a large prefecture but has a very low number of residents, second only to Hokkaido for the lowest population density. The longest mountain range in Japan, the Ou Mountains can be found on the border with Akita prefecture and combined with the cold weather, they mean Iwate is a very popular destination for skiing and winter sports in Japan.
Snow in Iwate Prefecture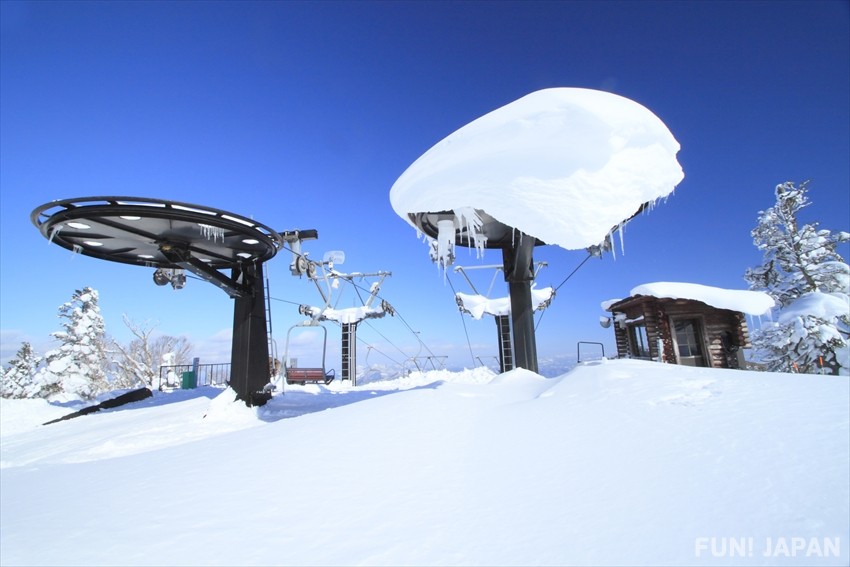 Snow is a major feature of Iwate's landscape and culture, with many ski resorts and an annual snow festival. While the prefecture is lesser-known than Niseko or Hakuba, the snow quality is worth a trip. The heavy snowfall and high quality of powder-snow is too good to miss, with shorter lift queues than the big-name destinations.
Ski Resorts in Iwate Prefecture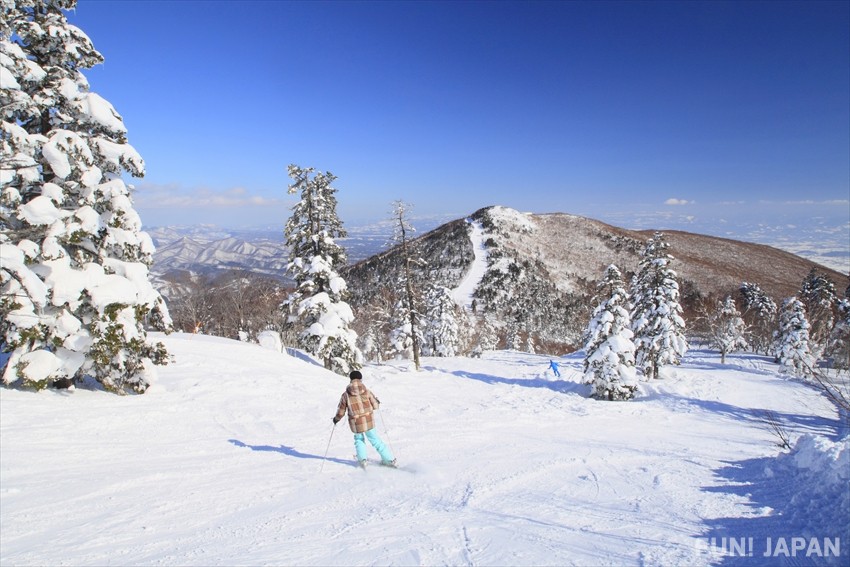 There are just under 20 ski resorts in Iwate, with many running along the Ou Mountains to the west of the prefecture. While the most well-known is Appi Kogen, there are some great options to choose from.
Geto Kogen
With a strong spread of courses between beginner, intermediate and experienced, Geto Kogen has great options for mixed groups. It has the highest recorded snowfall in the area and one of the longest seasons, with the nickname of 'snow kingdom' thanks to the impressive snow depths along their routes. A highlight for many visitors are the tree-run areas which offer a unique wilderness experience.
Spot Information
Name: Geto Kogen Resort (夏油高原スキー場)
Address: Geto Kogen, Kitakami, Iwate
Location: Geto Kogen is located to the southwest of the prefecture, close to Kitakami City.
Access: Kitakami Station is served by the JR Akita and Tohoku-Hokkaido Shinkansen lines with a direct journey from Tokyo taking just under three hours and costing around 13,000 yen unreserved. Shuttle buses are available in season with local trains running to Iwasawa on the JR Kitakami Line.
Season: From late November to early May
Iwate Kogen Snow Park
This resort is one of the three in the Shizukuishi region and is a popular family resort thanks to their offer of free lift tickets for elementary school children and a great kid's ski park. The courses are well balanced, with slightly more intermediate options. Neighboring Amihari and Shizukuishi are close enough to visit on successive days.
Spot Information
Name: Iwate Kogen Snow Park (岩手高原スノーパーク)
Address: Iwateyama Nagayama, Shizukuishi, Iwate
Location: Iwate Kogen is found on the southern slopes of Mt. Iwate, on the northwest side of Iwate prefecture.
Access: The resort is just to the northwest of Morioka City, which is just over two hours from Tokyo on the JR Akita and Tohoku-Hokkaido Shinkansen Lines, costing between 13,000 and 15,000 yen depending on your train.
Season: From mid-December to early-April
Shizukuishi Ski Resort
Weighted towards beginners and intermediate skiers, Shizukuishi has stunning views of Mt. Iwate and a great variety of routes. The resort has 11 trails including a full-scale downhill racecourse and two terrain parks for those seeking an extra challenge as well as night ski routes. The longest run is 4,500m and there are options for snowboarding as well as skiing. The Prince Hotel offers food, hot springs and a rest area, with options for weekend ski packages.
Spot Information
Name: Shizukuishi Ski Resort (雫石スキー場)
Address: Shizukuishi, Iwate
Location: Shizukuishi is to the northwest of Iwate, close to Morioka City and just south of Mt. Iwate.
Access: The resort is 20 minutes by taxi or shuttle bus from Shizukuishi Station on the JR Akita Shinkansen Line. The Journey from Tokyo takes two hours, while the station is 15-minutes from Morioka on the JR Tazawako Line which costs 330-yen one way.
Season: Late December to late March
Extra Activities to try at Ski Resorts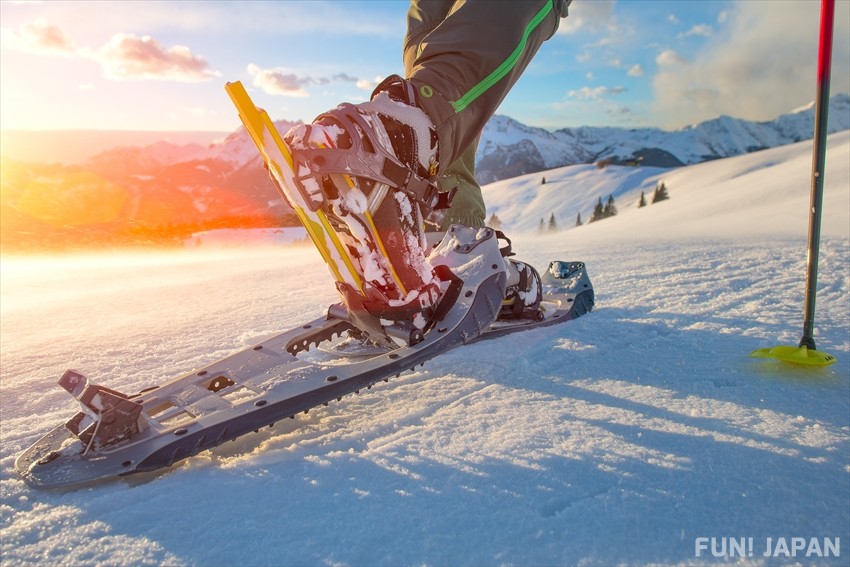 While skiing and snowboarding are two of the main reasons people visit ski resorts, there are plenty of other activities to try.
Snow Activities: Snowshoes, Snowmobiles and More
If you're still interested in enjoying the snow, snowshoe walks are a great way to spend more time in nature, with opportunities for birdwatching or to simply enjoy the views. Guided tours are run in many resorts and are popular with families as well as those seeking to enjoy nature.
For a more adventurous option, snowmobiles can be rented at many resorts. Visitors can take part in training before exploring forested trails and slopes, with an adrenalin rush that's hard to beat.
Ice-fishing is a great winter activity to try, with a long history in Iwate. With holes carved in frozen lakes, visitors can enjoy catching their next meal while gathered around a warm fire. Tents can be places around holes to help stay warm and fish, with Gosho Lake being a popular spot to try this.
Off-season Activities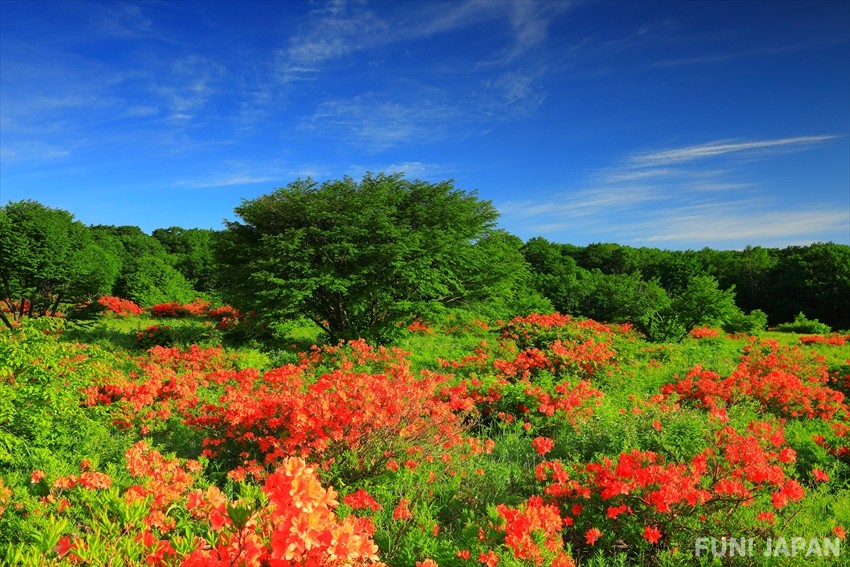 In the warmer months, Iwate offers incredible hiking, especially around the mountainous regions that become ski-resorts. The Hachimantai region is especially well known for Autumn colors which create incredible hiking spots, while Mt Iwate is a challenging climb. Thanks to the low urbanization of Iwate, star-gazing is a popular activity. The clear nights of winter offer incredible views of the stars, planets and milky way depending on the calendar, with guides available in many resorts.
Accommodation in Iwate
Many ski resorts offer their own hotels and accommodation, often with hot springs and restaurants in-house. Enjoying a soak in a natural spring after a day's skiing is a great way to unwind and prepare for another day on the slopes. The region of Shizukuishi is especially famous for its hot springs, with the Prince Hotel in the main resort offering some beautiful bathing options overlooking snow-covered koi ponds.
If you are looking to stay independently of the resorts, there are a number of local ryokan (traditional hotels) and minshuku (guest-houses) in most towns. These often include meals in their room rates, but be sure to check in advance.
Getting to Iwate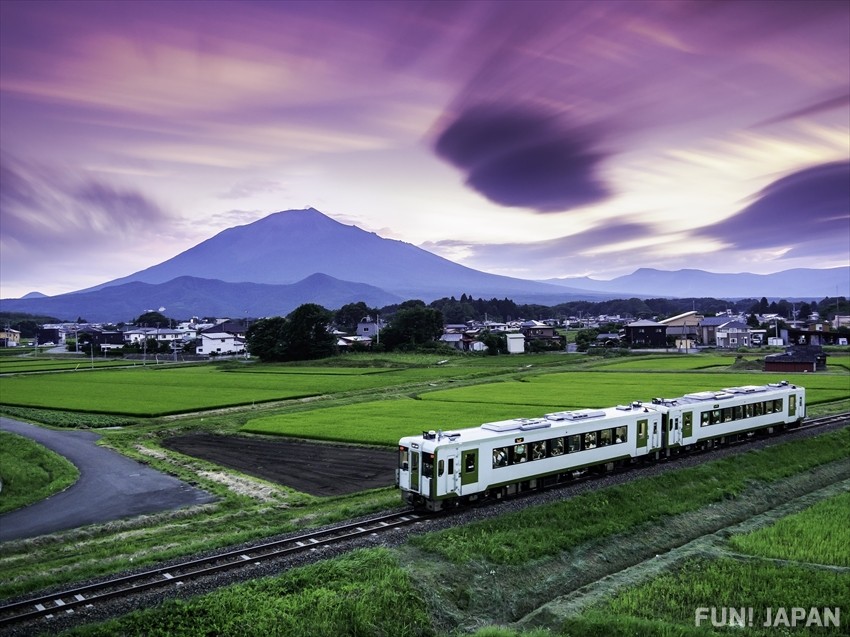 Iwate is served by bullet trains from Tokyo and has its own airport. From Tokyo, the capital of Morioka is just over two hours away, with the journey costing 15,000 yen one way. It is included in the JR Rail Pass. The Airport is located south of Morioka, in the middle of the west border of the prefecture. It is 30 minutes away from Morioka on the JR Tohoku Line and the journey costs 510 yen. The Airport has flights from Fukuoka, Nagoya, Hokkaido, and Osaka as well as international flights from Shanghai and Taipei, with changes in schedule currently determined by Covid-19 travel restrictions. 
[Survey] Traveling to Japan