Fukuoka's Top 5 Must-Visit Ramen Restaurants
Fukuoka Prefecture is filled to the brim with delicious ramen restaurants and is the home of the ever-popular tonkotsu ramen. In this article, we're going to be delving into and introducing our top 5 must-visit ramen restaurants in Fukuoka.

Hakata Ramen Shin-Shin Tenjin Store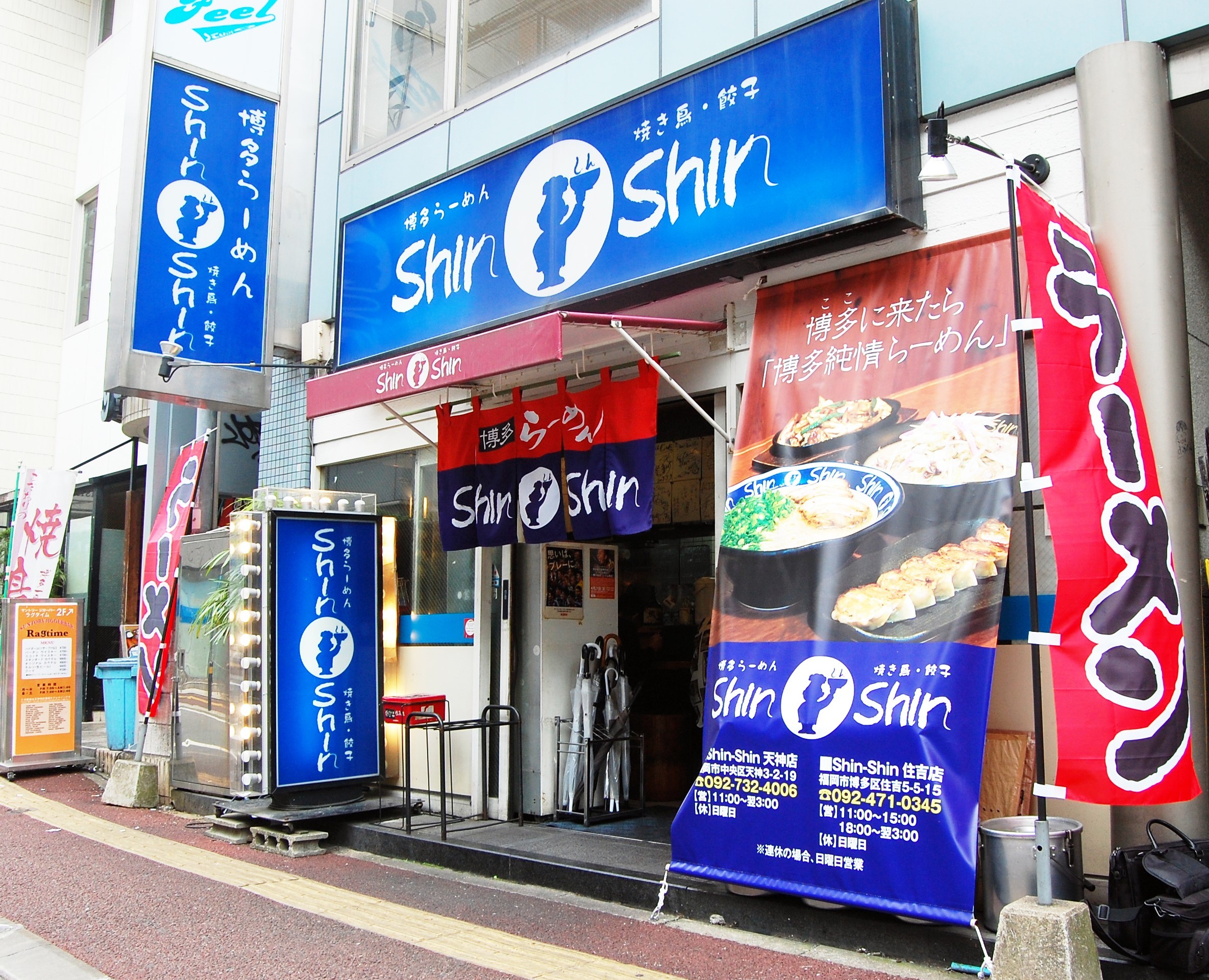 Shin-Shin's soup uses locally sourced tonkotsu (a dish made with pork belly and bones, simmered with miso, sake, vegetables, etc.), chicken bones from Saga Prefecture's famous "Arita Chicken" as well as pot herbs from within Kyushu all of which have their astringent tastes carefully removed through cooking over the course of 24 hours. As well as this, the roasted pork fillet used within their ramen dishes uses a method of soy-sauced-based boiling that has been passed down throughout history.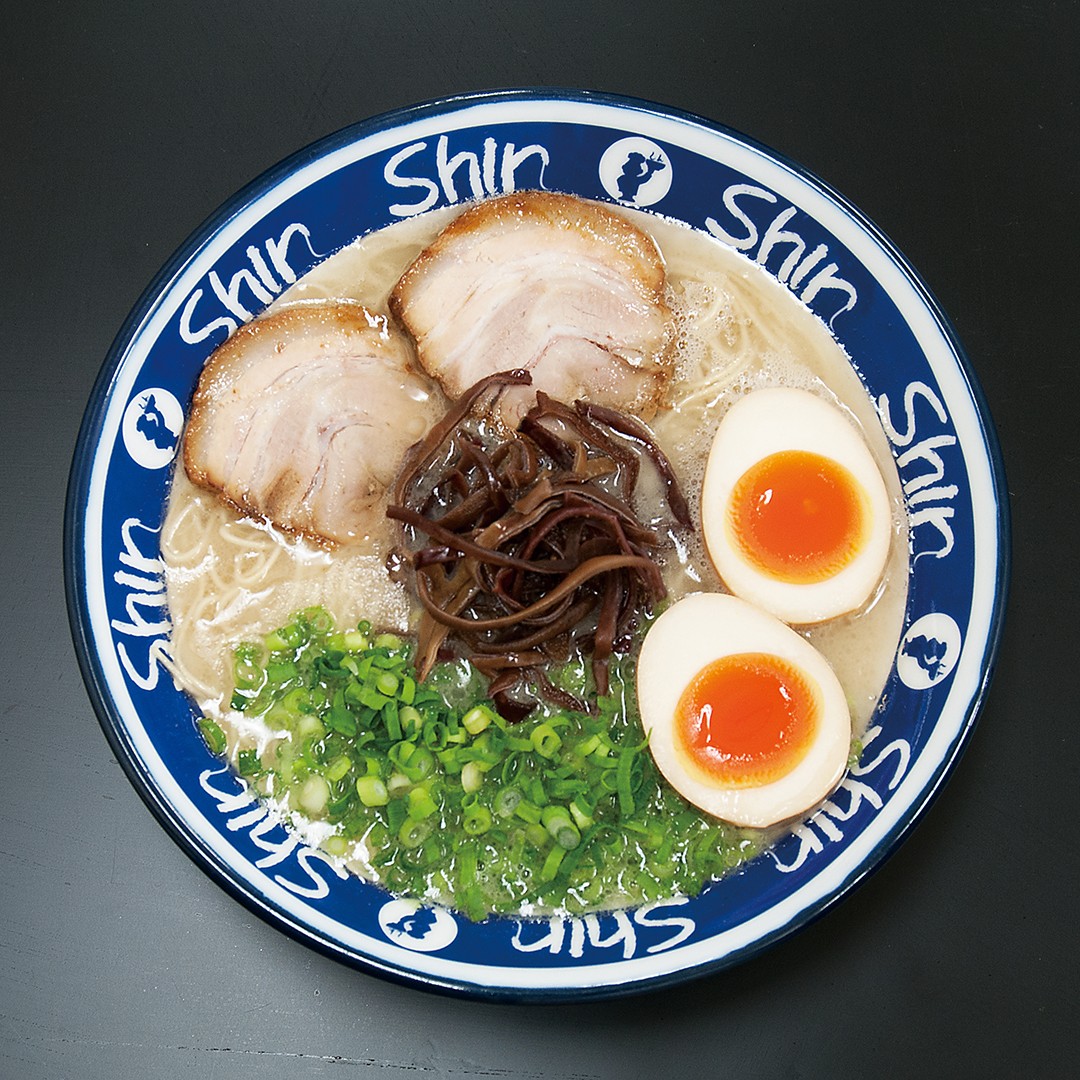 Restaurant Name: Hakata Ramen Shin-Shin Tenjin Store
Access:

Fukuoka City Subway-Kuko Line / Tenjin Station (Entrance 4) - 5-minute walk
Nishitetsu-Tenjin-Omuta Line / Nishitetsu Fukuoka (Tenjin) Station (North Entrance) - 7-minute walk
Fukuoka City Subway-Kuko Line / Akasaka Station (Entrance 5) - 8-minute walk

Address: 3-2-19 Tenjin, Chuo Ward, Fukuoka, 1F
Business Hours: 11:00〜03:00 (Mon〜Sat), 11:00〜24:00(Sun)
Holdays: None
Prices: Ramen with Boiled Egg 790 JPY (Tax Inc.)

Does NOT use the typical ticket-based system. Credit Card Payment Available (VISA/MasterCard). Payment via various traffic-based cards available (Suica etc.) / QR Code Payment Available.
Taiho Ramen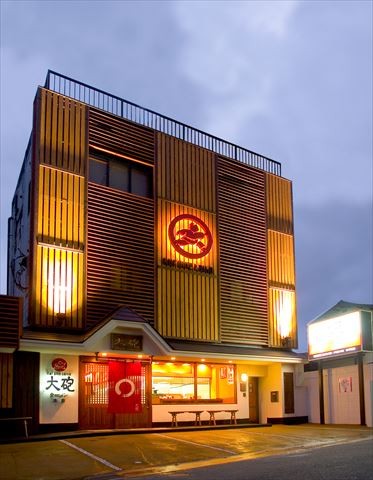 Taiho Ramen was founded in the year 1953. Since its founding, it has spared no effort in ensuring it continues to maintain the quality and flavor of the  "Yobimodoshi Soup" that it has been famous for since the restaurant's establishment. As you would expect, the noodles are also made in-house using careful and precise methods passed down through generations. The fried balls of pig fat known as "KariKari" in Japanese which are toppings on Taiho's "Mukashi Ramen" dish are one of Kurume's many ramen characteristics.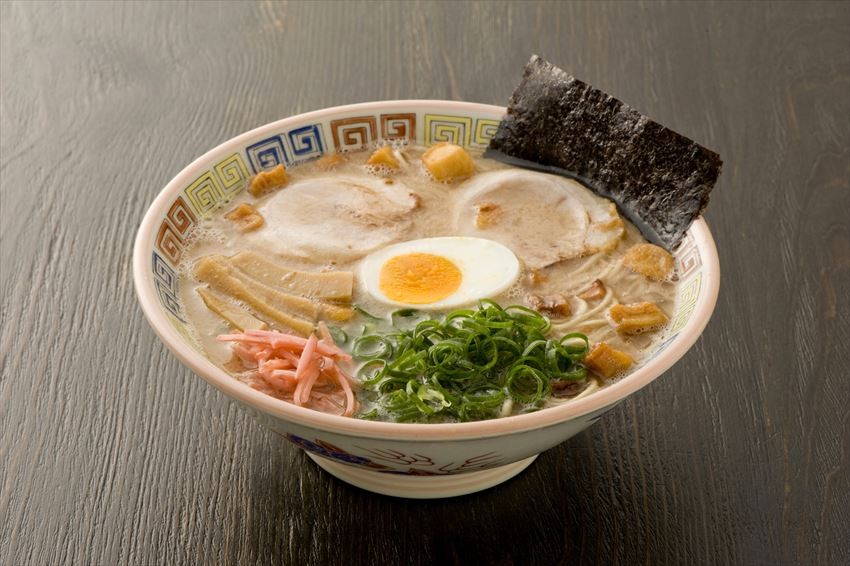 Restaurant Name: Taiho Ramen
Access: 10-minute walk from Nishitetsu-Kurume Station
Address: Fukuoka, Kurume, Tōrihokamachi, 11−8
Business Hours: 10:30〜21:00(

Business hours subject to change. Please ensure to check the official Taiho Ramen homepage prior to visit.)

Price:

Mukashi Ramen 700 JPY *Cash only.
*Information accurate as of Mar 2021.
*Menu for foreign visitors is available.
Hakata Ikkousha
Hakata Ikkousha is the peak of Ganso Awa-kei ramen. Their creamy soup brings about the best of both the flavor and sweetness of the tonkotsu. The thin noodles used within their dishes are made in-house and have an amazing firmness. The various toppings used within the dishes such as roasted pork fillet have perfect harmony with the ramen creating a dish that allows you to taste the true flavor of Hakata.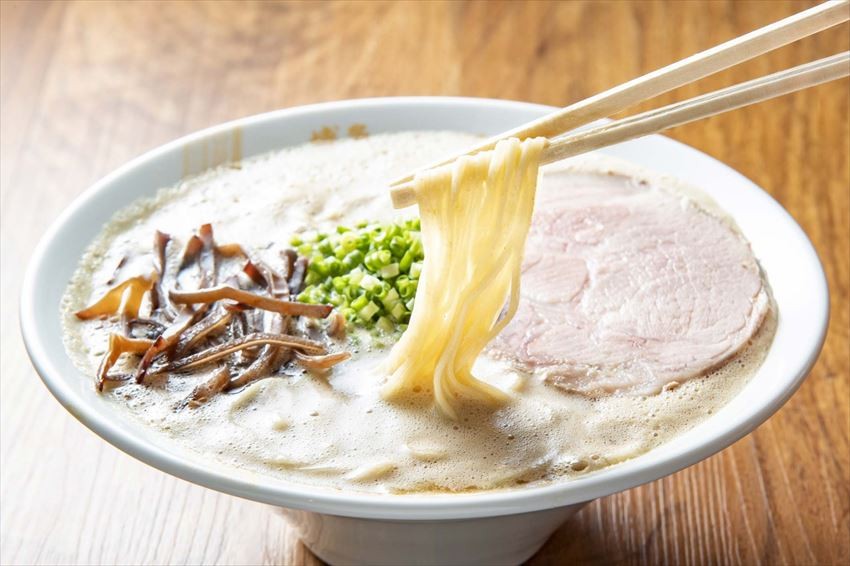 Restaurant Name: Hakata Ikkousha
Access: 4-minute walk from JR Hakata Station
Address: 3-23-12 Hakata Ekimae, Hakata Ward, Fukuoka
Business Hours: 11:00〜21:00(L.O. 20:30)
Price: 680 JPY(Tonkotsu Ramen)
Uses ticket system via ticket machine
Cash only
Fukuchan Ramen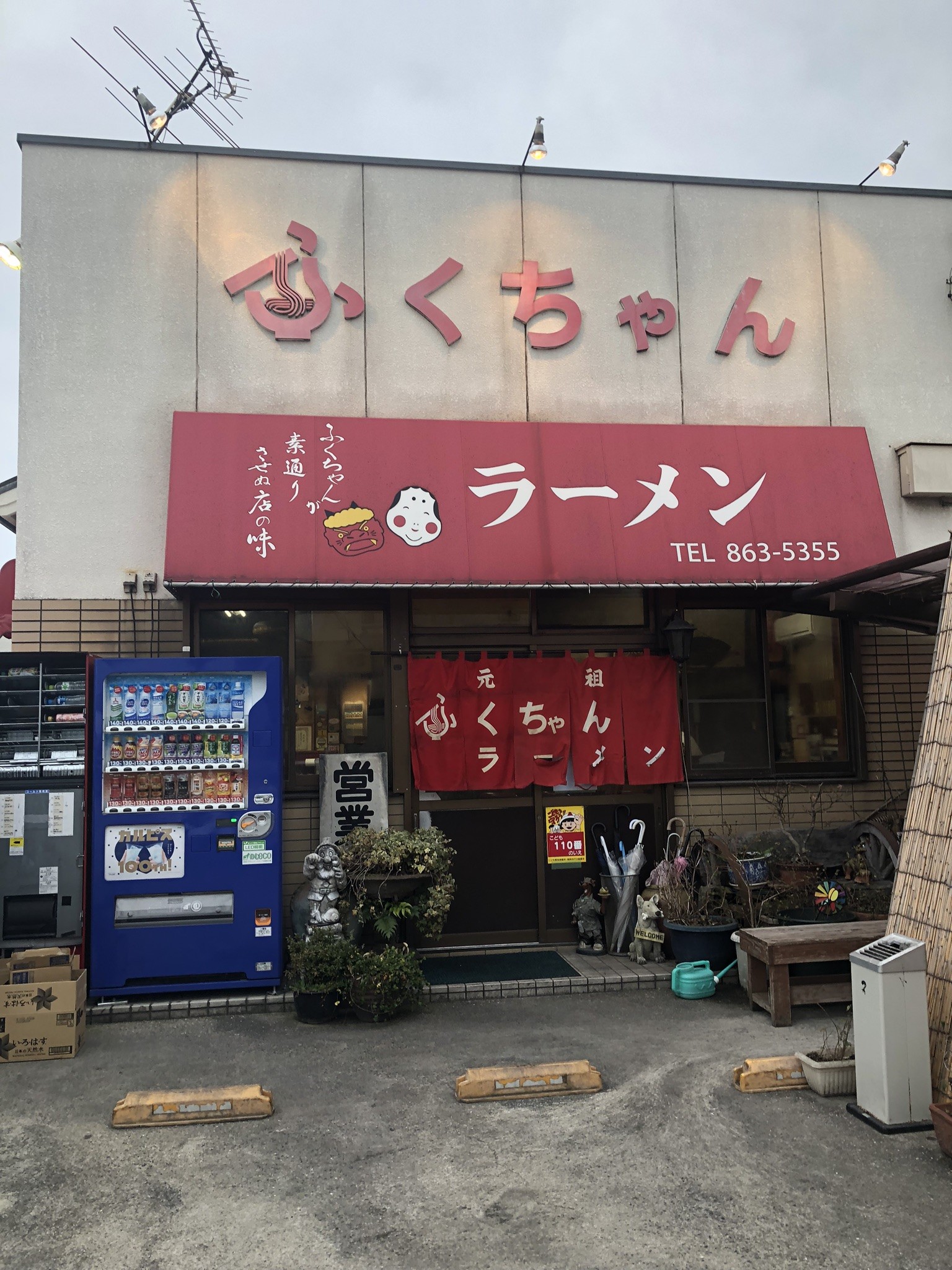 This restaurant offers a soup that is a blend of rich and robust flavors which go perfectly alongside Hakata's traditional medium-fine noodles and garlic to create a delicious tonkotsu ramen dish.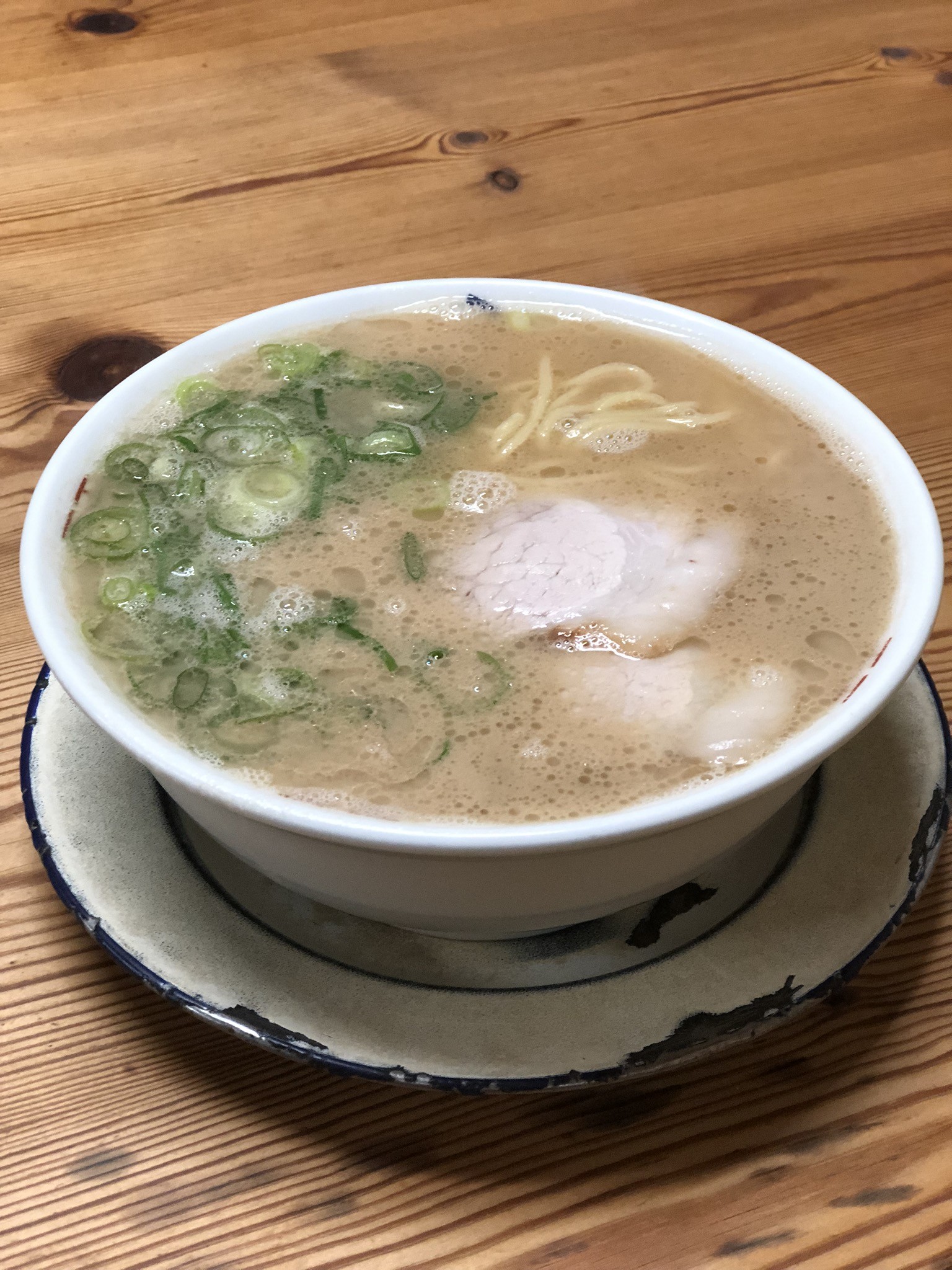 Restaurant Name: Fukuchan Ramen
Access: 

7-minute walk from Fukuoka City Subway-Nanakuma Line Kamo Station

1-minute walk via Nishitetsu Bus 

Taguma Shin-machi Bus Station

Address: 2-24-2 Taguma,Sawara Ward, Fukuoka, 814-0174
Business Hours: Mon 11:00〜15:00, Wed 11:00〜21:00, Thu 11:00〜21:00, Fri 11:00〜21:00, Sat 11:00〜21:00, Sun 11:00〜21:00

*The restaurant will close when there are no more noodles left.

Holidays: Every Tuesday
Price: Ramen 600 JPY
Payments must be made in cash at the register.
Ganso Hakata Daruma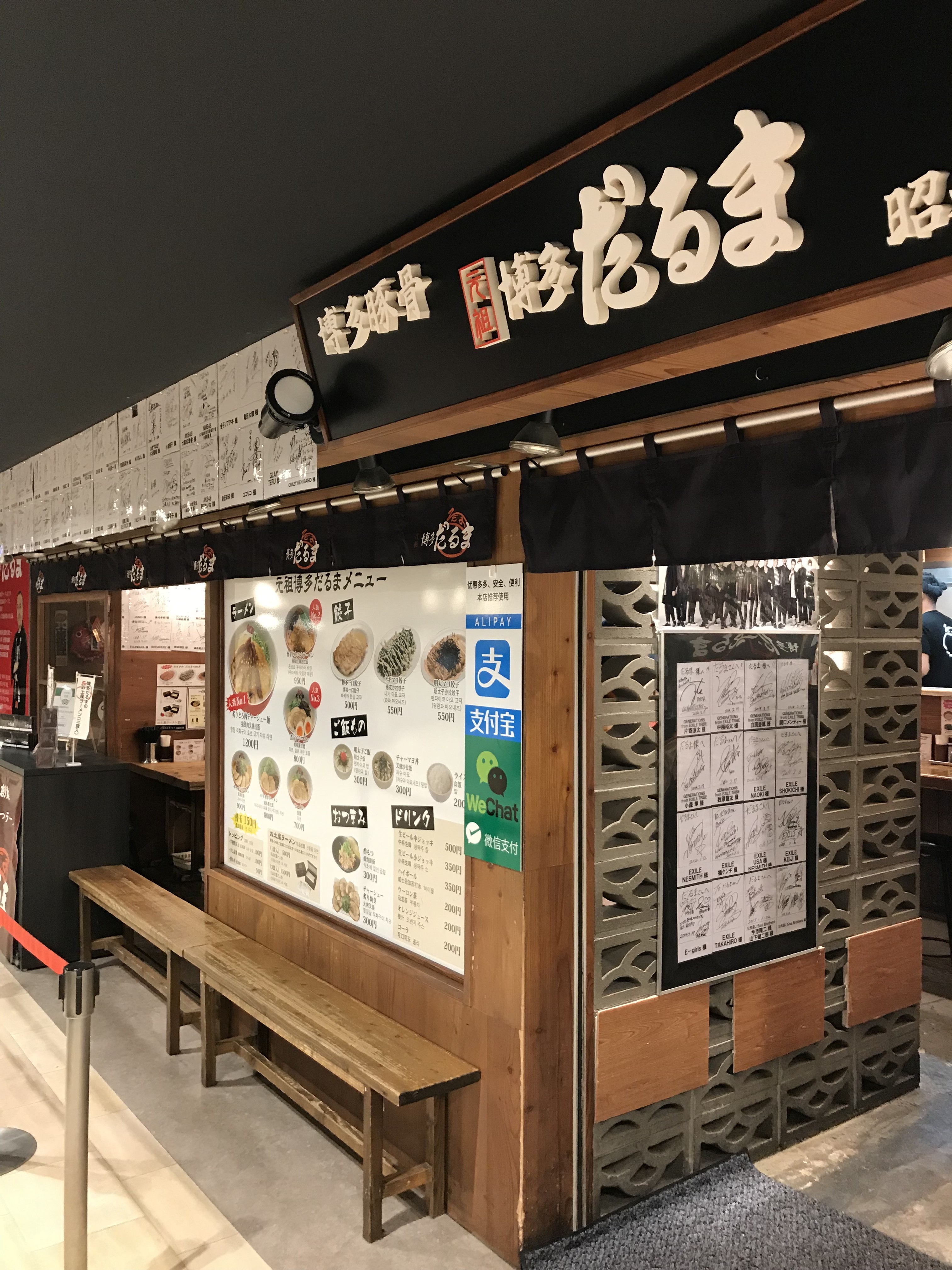 This is a representative tonkotsu ramen restaurant of Hakata that was established in 1963. The restaurant has used a flanged iron pot since its birth to slowly boil the hind legs of pigs for long periods of time in order to create a sweet and delicious soup. They also pay close attention to the soy sauce and ingredients that are used within all of their dishes.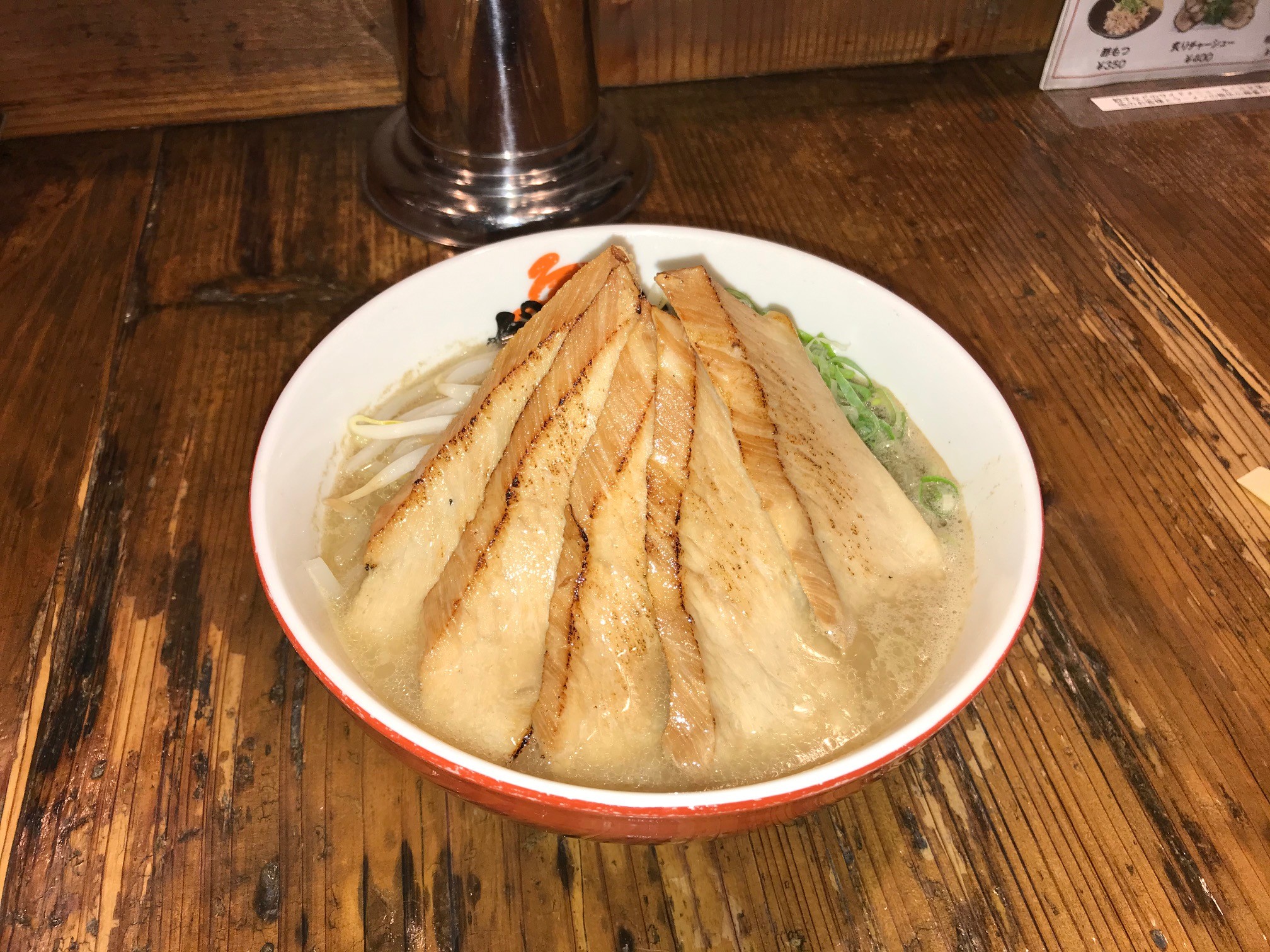 Restaurant Name: Ganso Hakata Daruma
Access: JR Hakata Station DEITOS 2F (Within Hakata Men Street)
Address: 1-1 Hakataekichūōgai, Hakata Ward, Fukuoka, 812-0012 Hakata DEITOS 2F
Business Hours: 10:00〜23:00
Price: Scorched Fatty Meat Char siu Ramen 1,200 JPY (Meal Ticket)
Credit Card Payment Available

: Visa, MasterCard, AMEX, UnionPay, etc. QR Code Payment: Alipay, WeChat Pay, etc.
[Survey] Traveling to Japan