An Introduction of Kabuki Make Up, Its Techniques, and the Special Tools Used!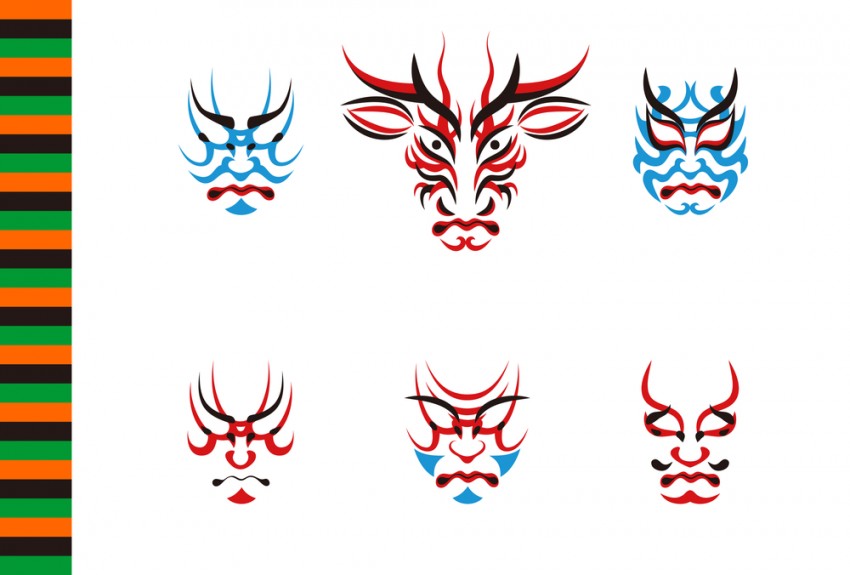 Japan's traditional art form Kabuki has very impactful makeup we're sure you agree. In this article, we're going to be taking a look at kabuki makeup as well as the techniques and tools used. We're even going to introduce a location where you can try some kabuki makeup on yourself!

Makeup Brush & Colored Powders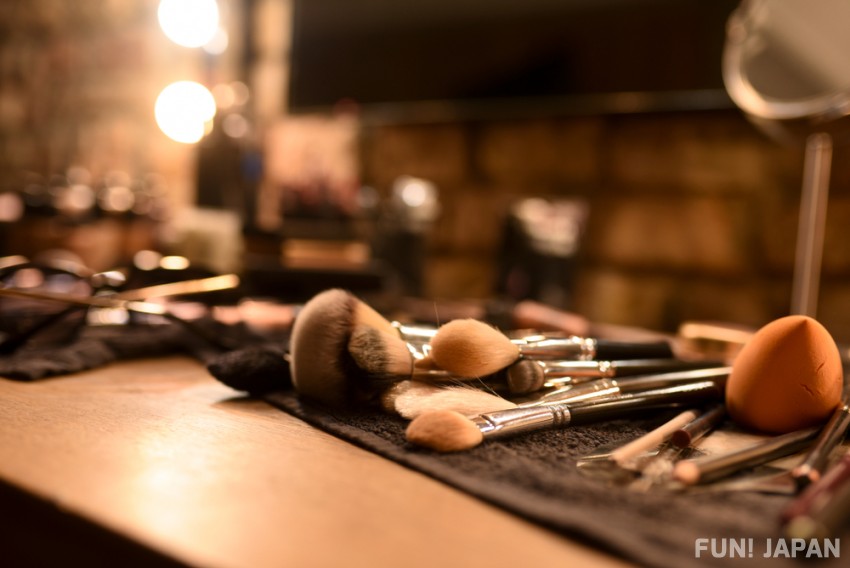 There are 3 main components to kabuki makeup, "oshiroi", "tonoko", and "beni". 

The tools used when applying kabuki makeup are the brush which applies the oshiroi (face powder), the Botan bake (powder brush), a sponge, paintbrush, benizara, and a palette with charcoal and red dye in it.

Botan Bake
This brush has a small rounded handle and then fur coming out of it. You use this brush to pat your face and cover it in oshiroi and tonoko.

Tonoko
There is "chatonoko", "kitonoko", and more.

Beni
You have "abura beni" and "Mizu beni", the abura beni is used when hiding bags under the eyes, and the Mizu beni is used when shading off female characters' faces as well as when pronouncing the outer corners of the eyes with red paint.

The red paint used for shading is originally a solid and is crushed and mashed until it turns into a paste before being mixed with pomade and camellia oil. This process must be done well, otherwise, the paste will not spread well and you will be unable to shade properly.

Paintbrush
For more detailed and strong applications of the red dye and eyebrows, a paintbrush is used. A fine-point Chinese ink brush is used when placing the "Mehari" into the Mizu beni. 

When hiding the bags under your eyes, you first paint on the areas required, then blur it with your fingers. There are some kabuki actors who prefer doing the entire thing with their fingers alone instead of a brush. This is because even though it may seem beautiful when you paint it on, once you reach the stage, sometimes it doesn't seem all that good when compared to a more imperfect version.

Kabuki Makeup Styles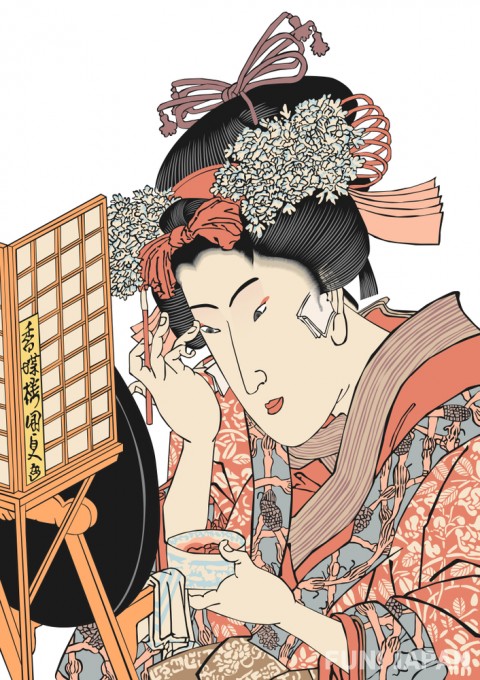 To ensure the oshiroi and tonoko stick well to the face, it's important to place pomade all over your face and neck.

You can then use the brush to apply both the oshiroi and tonoko.
Then, above that, you can draw your features such as shadows, eyebrows, eye makeup, lipstick, blush, and mustache.
Places to Try Kabuki Makeup in Japan
There are many places around Tokyo within which you can try out some outfits from kabuki or kabuki makeup for yourself. If you're visiting Japan and have an interest in this art form, make sure to set aside some time in your schedule to visit. Here are some locations around both Tokyo and Osaka.

Tokyo
YANESEN Tourist Information & Culture Center
Kabuki Kitaro
Cocomo Tokyo
Mitsuyoshi Makeup Research Facility

Osaka
Deep Experience - Kabuki Makeup, Out on the Town!
[Survey] Traveling to Japan