Chashu-Men: A Classic But Popular Ramen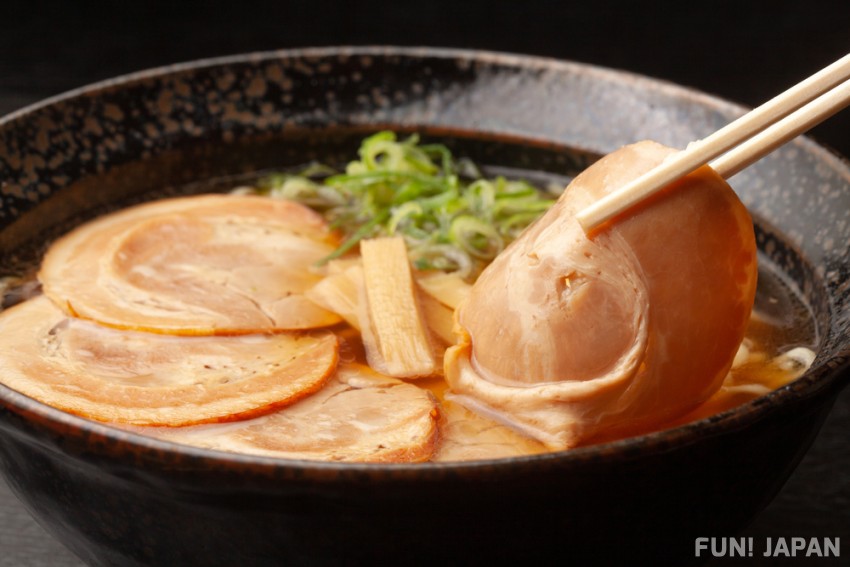 Do you have Ramen restaurants in your country? Have you eaten Pork Ramen before? Normally there is 1 piece of chashu pork served with your typical bowl of ramen, but Chashu-men is eaten not only because you want to eat a lot of meat but because you enjoy a restaurant's specialty chashu! Today we'll be researching Pork Ramen thoroughly!
What is Pork Ramen
Chashu-men is a ramen that consists of a greater amount of chashu added to ramen than a store's typical ramen serving. Usually braised pork is used, but some places use roasted pork as well.

How to make Chashu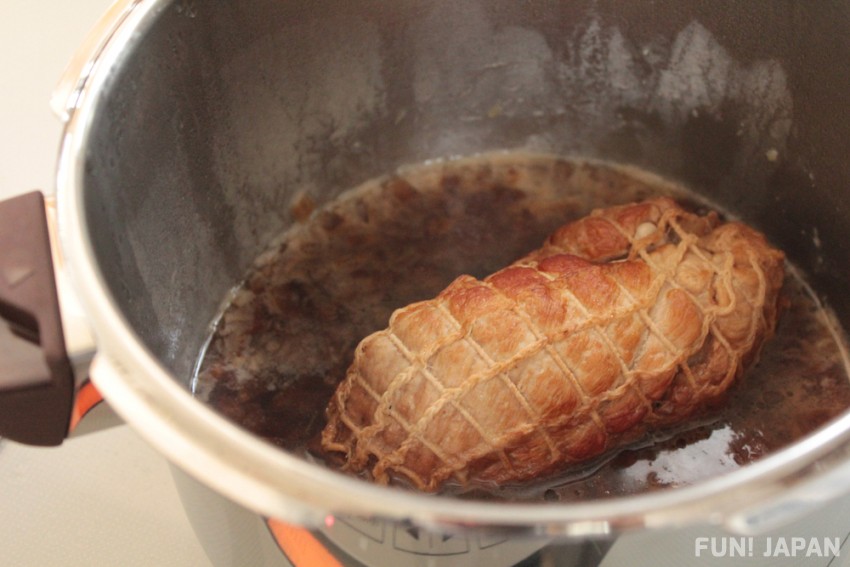 Ingredients used are pork, soy sauce, Japanese sake, ginger, and green onions. When making chashu, pork shoulder loin or ribs are used.

Create a soy sauce based sauce by combining soy sauce and Japanese sake in a pot, heat it up and add the meat.

The amount of sauce used should be about 3 times the amount of meat used. If 500 grams of meat is used, the sauce should be around 1500CC.
Add slices of ginger and pieces of cut green onion.
Cover the pot and bring to a boil over high heat.
Once it boils, stew it on low heat for about an hour.
Turn off the heat, and let it sit. As it cools the flavor should soak into the meat.
By removing the ginger and onions from the sauce, you can reuse it to make more chashu, or use it for other recipes.
Chashu-men You Should Try At Least Once
When visiting Tokyo or Osaka, definitely try out these restaurants!

Kita-Otsuka Ramen
3 minutes from Otsuka Station on Tokyo's JR Yamanote line is "Kita-Otsuka Ramen." They serve traditional soy sauce based ramen. Their chashu is made by stewing pork ribs, and their popular chashu-men is packed with juicy slices of this pork spread over the entire bowl. Also, try their super spicy chashu-men!
Menya Musashi Bukotsu
Located in Okachimachi, Tokyo is Menya Musashi Bukotsu, where they top their ramen with stewed pork ribs, freshly sliced right in front of you! You can also enjoy their "Ajitama Chashu-men" and "Ajitama Chashu Tsukemen" which has stewed and seasoned boiled eggs.

Chuka Soba DaiDai-ya
We recommend "Chuka Soba DaiDai-ya" in the Setagaya Ward of Tokyo. Thick-cut blocks of pork ribs are served, with the pieces being so big they just about stick out of the ramen bowl. Come enjoy the fatty pork that's full of flavor and fragrance.
Juicy Meat Ramen Kimi
Ramen Kimi in Shinagawa Ward of Tokyo serves their "Single Pork Ramen" which has an entire chunk of chashu placed right on top of the ramen. Their chashu is marinated overnight in their special sauce, providing an extra juicy and flavorful experience.
Garlic Ramen Ko-Chan
If you're visiting Osaka, then a must-visit ramen shop is the delicious "Garlic Ramen Ko-chan." They hate it when chashu becomes dry and stale after a while, which is why they make their chashu fresh as soon as they run out. Their chashu is not only a ramen topping but served as an appetizer on their menu as well.
Hakata Issou
Our recommendation for Chashu-men in Fukuoka is Hakata Issou. They use the sauce used for their ramen to season their chashu, making the chashu harmonize with their tonkotsu soup very well.
What did you think? We hope you enjoyed learning about the deliciousness of Chashu Ramen.
[Survey] Traveling to Japan