A Splendid Collaboration of Train and Cherry Blossom - Top 5 Tourist Trains for Seeing Cherry Blossoms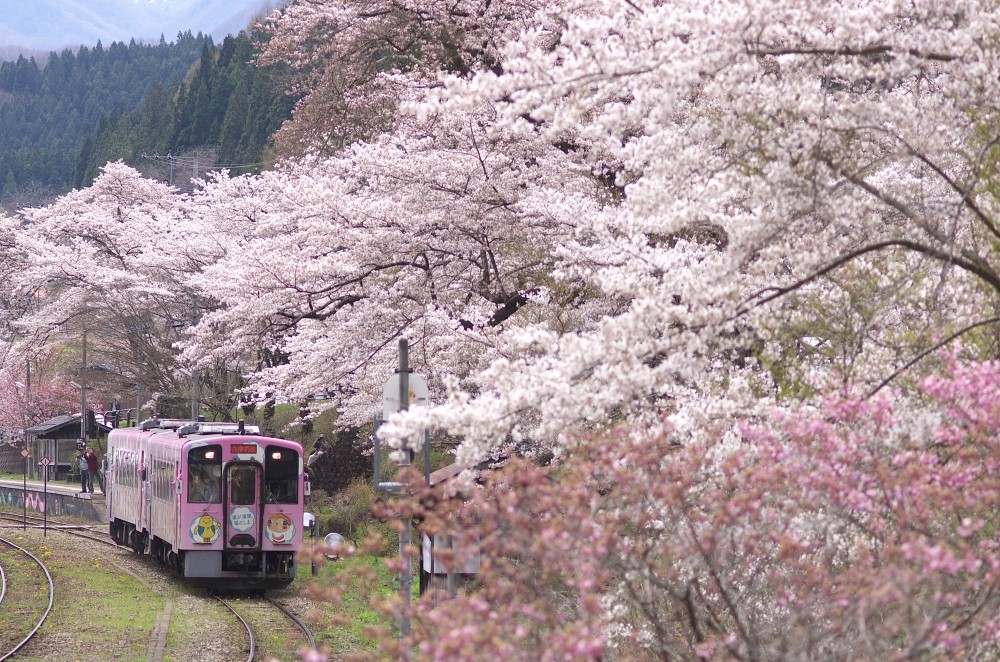 When spring rolls around in Japan, many locals and tourists rave about seeing the cherry blossom trees. Here are 5 of the top spots for seeing cherry blossom trees from both your train window and from the train station platform.

1. Yamakita Station - Sakura on the Gotemba Line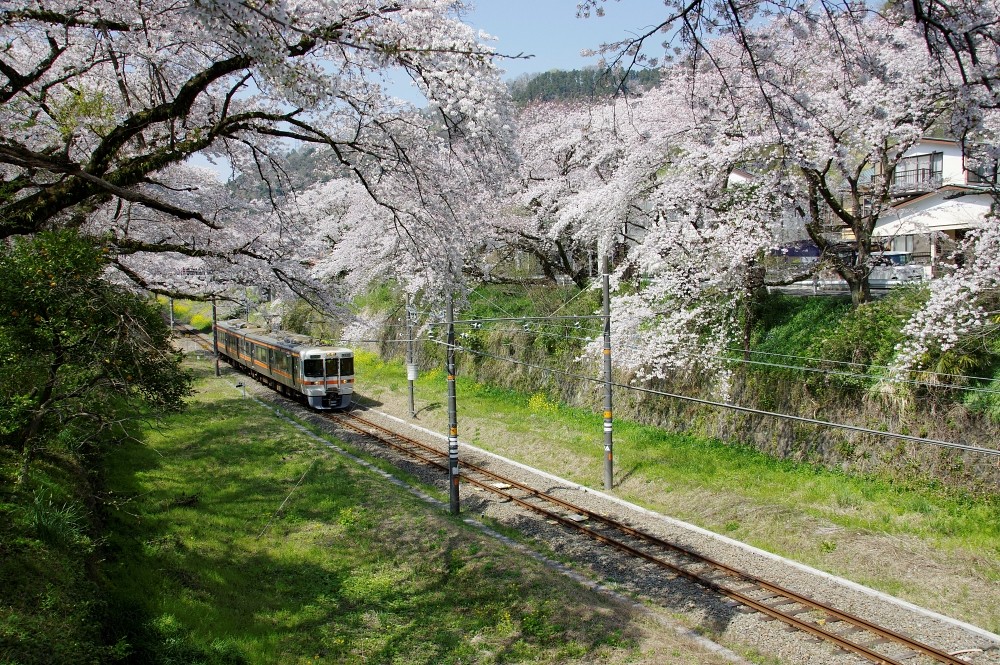 On the JR Gotemba Line departing from Yamakita Station you'll find a stretch of 130 Yoshino Cherry trees. During the period in which they bloom, the Yamakita Sakura Festival takes place where there are many festivities to partake in. During this period the cherry blossom trees are lit up from 6 pm onwards creating an almost otherwordly feel and atmosphere.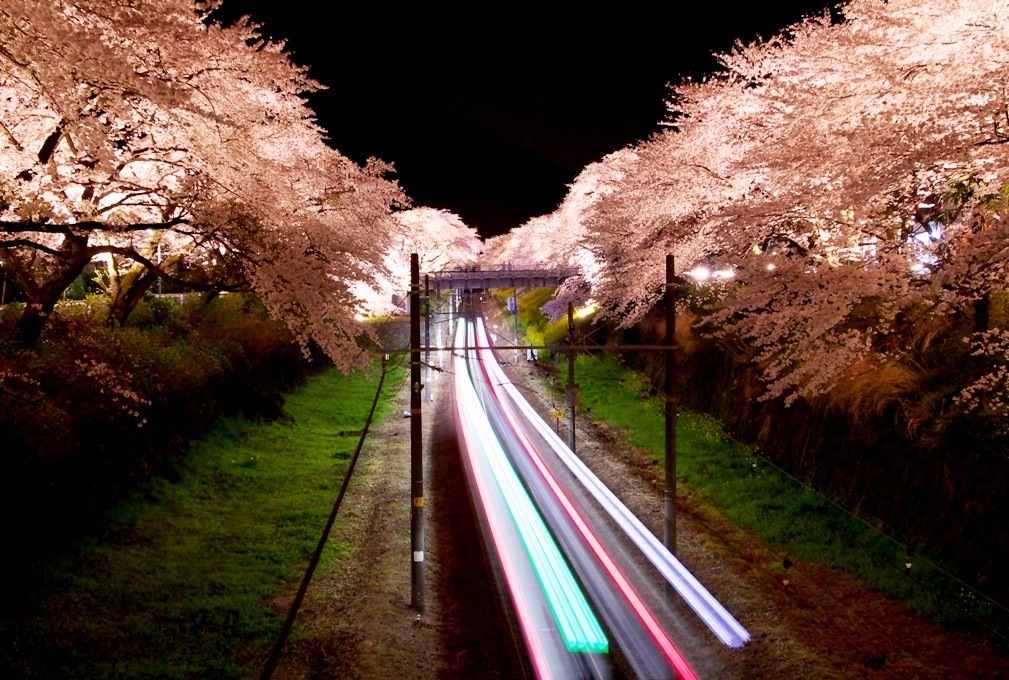 Information
Location:The trees around the Gotemba Line departing from Yamakita Station
Access:JR Gotemba Line Yamakita Station
Typical Timing:End of Mar - Beginning of Apr
2. Aizu Railway Cherry Blossom Trees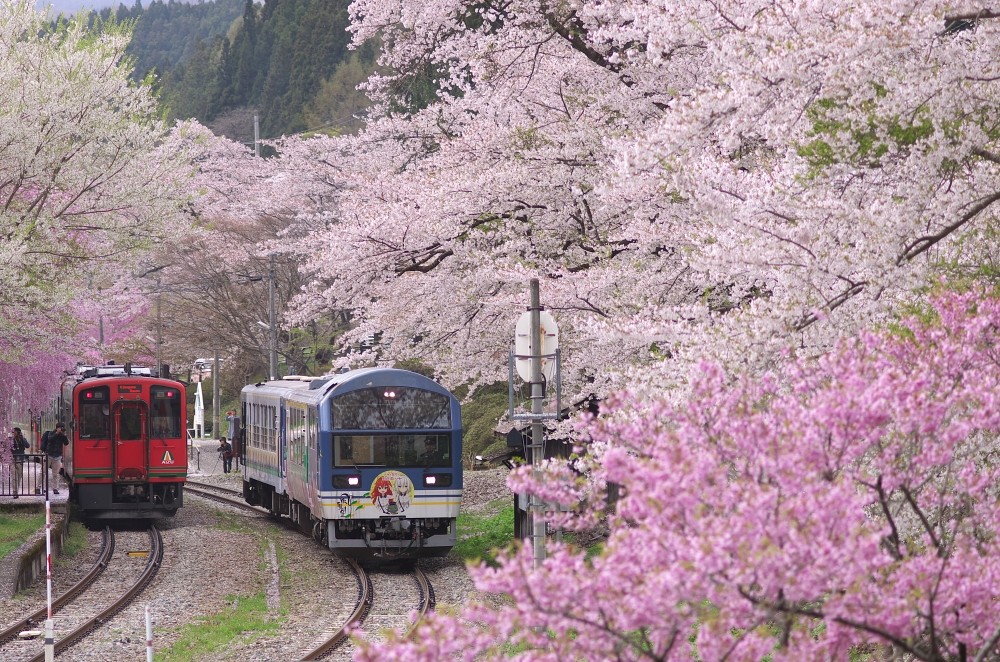 There are so many things to see and do here, you can depart from the thatched-roof station and check out Yunokamionsen Station which has beautiful cherry blossom trees, the cherry blossom tunnel during a journey to Ashinomakionsen-Minami Station, or enjoy a pretty light up during the sakura season heading towards Ashinomakionsen Station. Let's check out all of the views alongside the Aizu Railway.


Information
Location:Yunokamionsen Station,  Ashinomakionsen-Minami Station, Ashinomakionsen Station etc.
Access:Ride trains from either Aizu-Wakamatsu Station or Aizu-Tajima Station
Typical Timing:Middle of Apr - Start of May
3. Ōigawa Railway's Blooming Cherry Blossoms!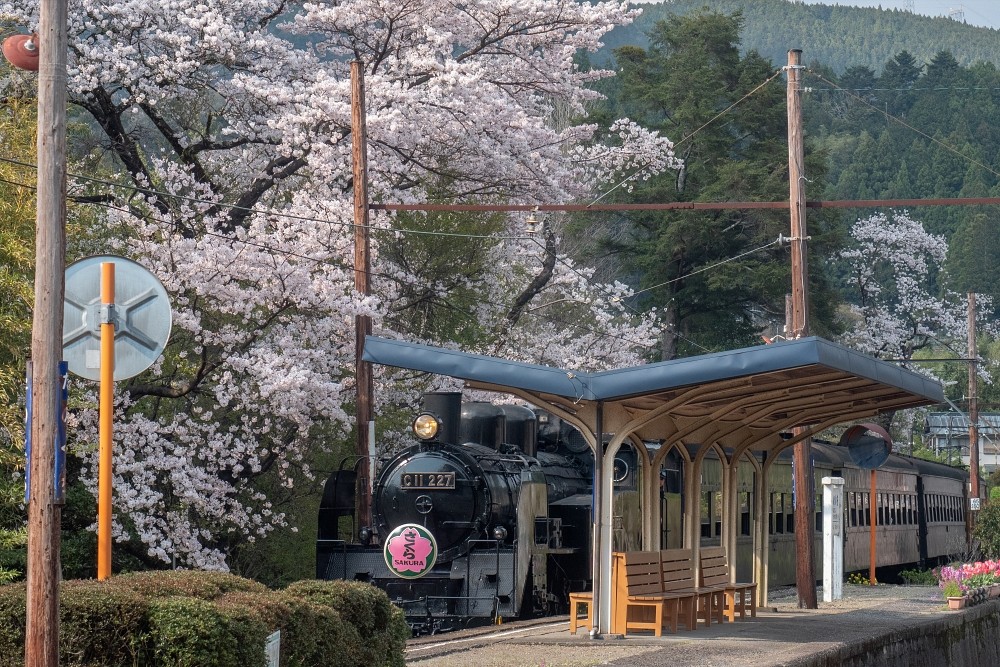 There are loads of cherry blossom spots alongside Ōigawa Railway. There is a row of cherry blossom trees that span around 1km from Ieyama Station. Make sure to check out the retro Tanokuchi Station and the great photo spot at Suruga-Tokuyama Station's platform!


Information
Location:Kanaya Station〜Senzu
Access:Ōigawa Railway Kanaya Station
Typical Timing:End of Mar - Start of Apr
4. Isumi Railway - Nanohana & Cherry Blossoms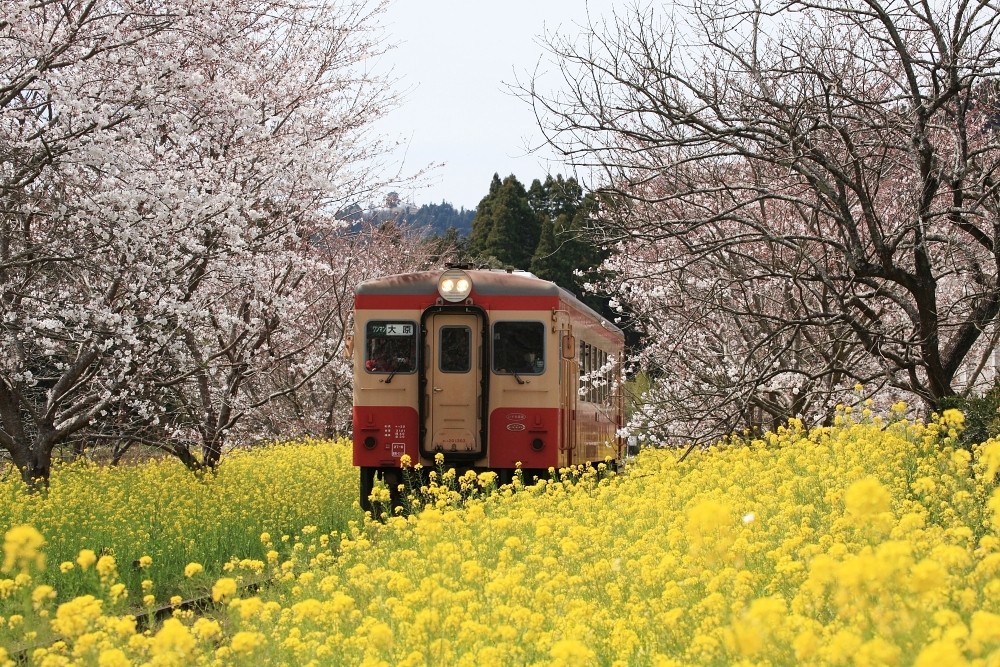 Isumi Railway is well known for its Nanohana flowers. They're a beautiful bright yellow and spread long and wide across the fields that surround the track, the collaboration they create alongside cherry blossoms is something you cannot afford to miss! The contrast between the pink and yellow nearby Nittano Station and Higashi-Fusamoto Station.


Information
Address:Kazusa-Nakano Station〜Ōhara Station
Access:Change to Isumi Railway from Ōhara Station JR Sotobo Line
Typical Timing:Start of Mar - Start of Apr
5. Sagano & Hozukyō Sakura - Check out Cherry Blossoms from a Heritage Train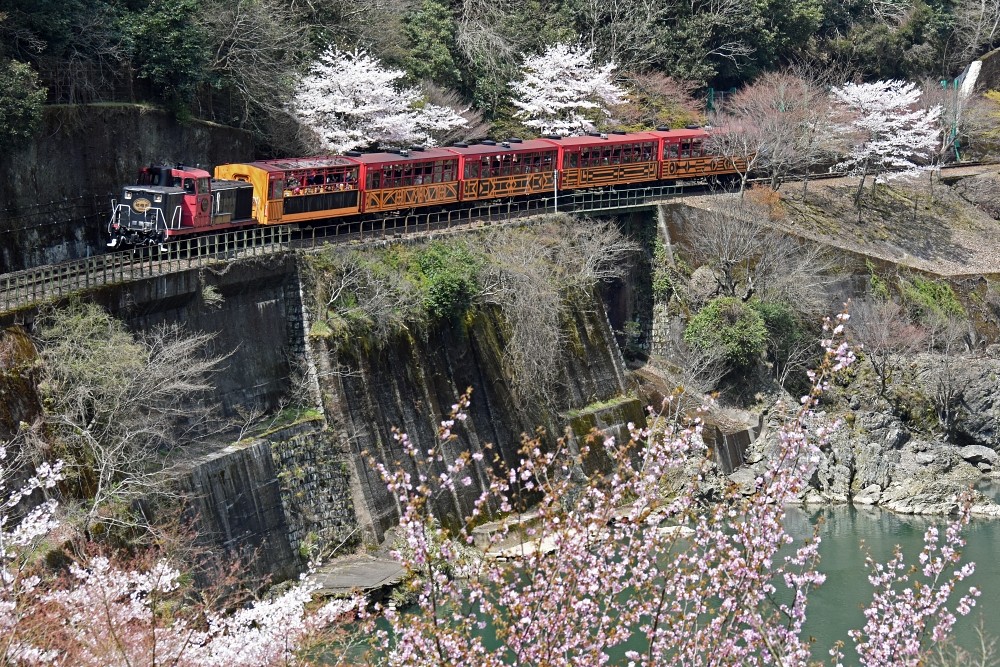 A tourist train that runs over 25 minutes from Torokko Saga Sta. to Torokko Kameoka Sta. It runs alongside the Hozu River which you can see from your window, and Sakura that seems so close you can touch them. Enjoy the cherry blossoms as you feel the wind on your face and enjoy the sights and smells of the surrounding nature.


Information
Address:Torokko Saga Sta.〜Torokko Kameoka Sta.
Access:Torokko Saga Sta.
Typical Timing:Mar - Apr
[Survey] Traveling to Japan