Japan's Top 5 Must-Ride Steam Locomotives!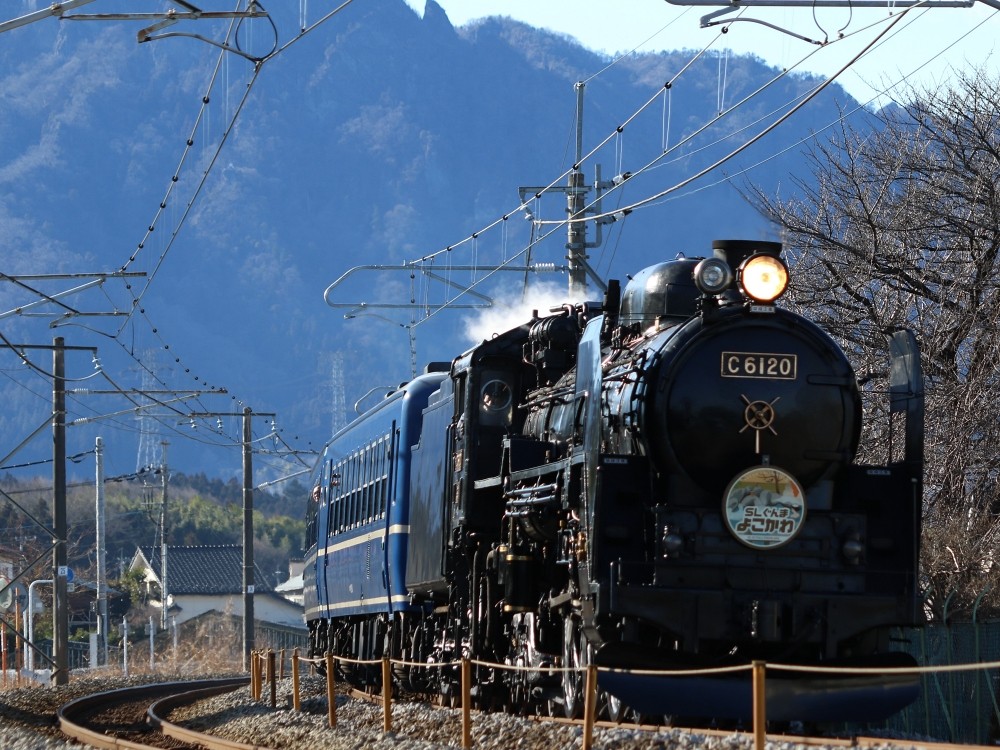 Steam Locomotives have "SL" in front of their name a lot in Japan! They chug along powerfully blowing smoke from their chimney. They typically have profound designs and a sense of beauty about them. The sound of the whistle when it blows has a sense of grief about it. How you feel when you see and hear these amazing machines differs from person to person. Here are our top 5 must-ride steam trains that are currently still running in Japan!

1. SL Fuyu-no-Shitsugen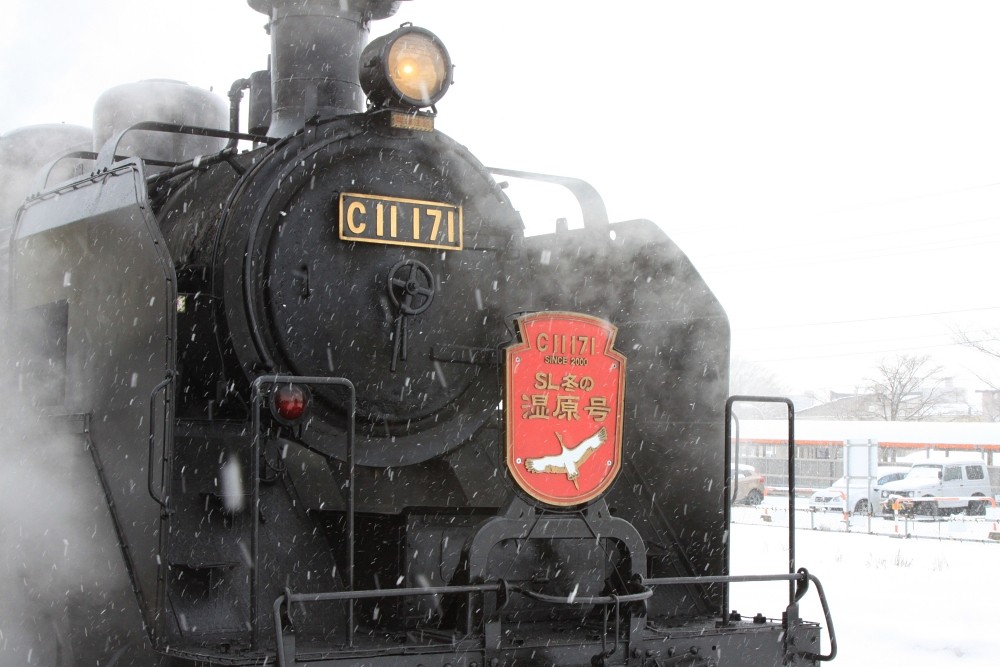 This train's line runs along the Kushiro Marsh during winter while blowing its whistle! From your seat's window you're able to see Hokkaido sika deer, and, if you're lucky, maybe even a red-crowned crane! The interior of the train and the uniforms worn by train staff are retro allowing for great commemorative photographs. You're even able to purchase exclusive products and lunchboxes at the onboard store. There's also a stove onboard where you're able to grill the foods you buy from the store, how fun!


Information
Route: Kushiro Station⇔Kushiroshitsugen Station⇔Shibecha Station
Time:Approx. 1 hour 30 mins
Schedule:Runs mainly on weekends during January, and from Wed to Sun during February
Fee:(One-way) Adult Ticket 1,290 + Seat Reservation Fee 820 JPY / Child (6-12 Years of age) half price / Children under 6 go free
※All seats are reservation ONLY. Please ensure you make seat reservations beforehand.
https://www.jrhokkaido.co.jp/train/tr022_01.html
2. SL Ginga (Galaxy)(Iwate Prefecture)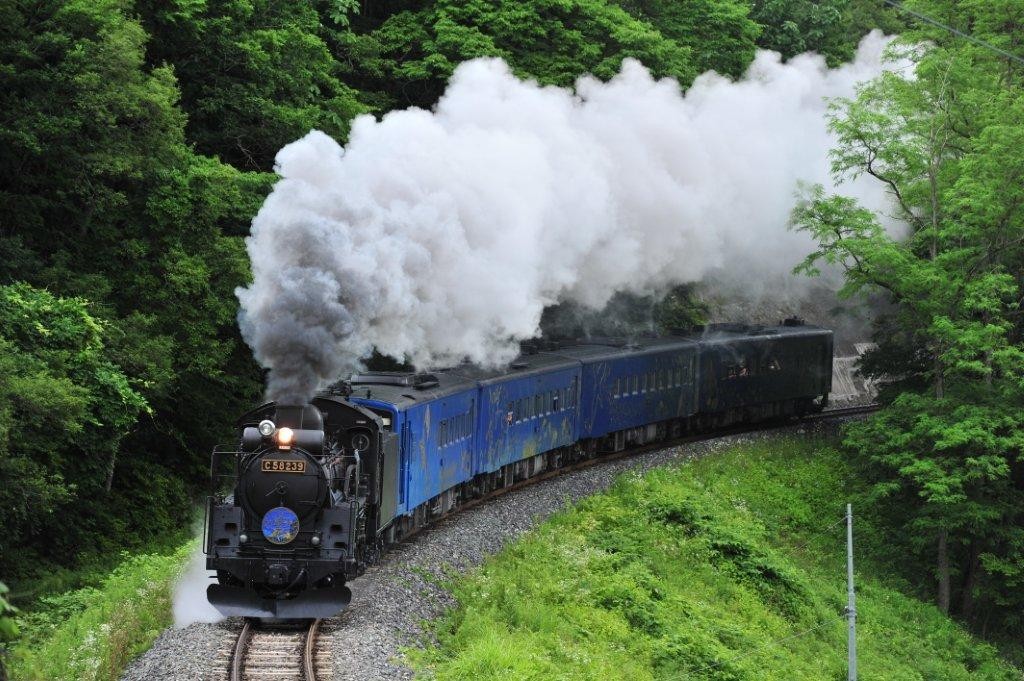 This train boasts its popularity even among the ever-popular train rides found within Tohoku. The exterior of the train is made in the image of the starry night sky, it has a retro interior and has been forged in the image of "Night on the Galactic Railroad" by Miyazawa Kenji​. This is a work that was created with the Kamaishi Line as its stage. At the Miyazawa Kenji gallery, you're able to see lots of exhibitions relating to Tohoku Yukari. The train is also equipped with the world's first light-based planetarium. It runs for approximately 4 hours and 30 minutes from Hanamaki Station to Kamaishi Station.

Information
Route:Hanamaki StationーKamaishi Station
Time:Approx. 4 hours 30 mins
Schedule:July - August Saturday Heading towards Kamaishi Station, Sundays Heading towards Hanamaki Station
Fee:

Adult Fare 1,690 + Seat Reservation 840 JPY
Child Fare 840 + Seat Reservation 420 JPY
https://www.jreast.co.jp/railway/joyful/galaxysl.html
3. SL Banetsu Monogatari Niitsu Station (Niitsu) - Aizu-Wakamatsu Station (Fukushima) Japan Railways Group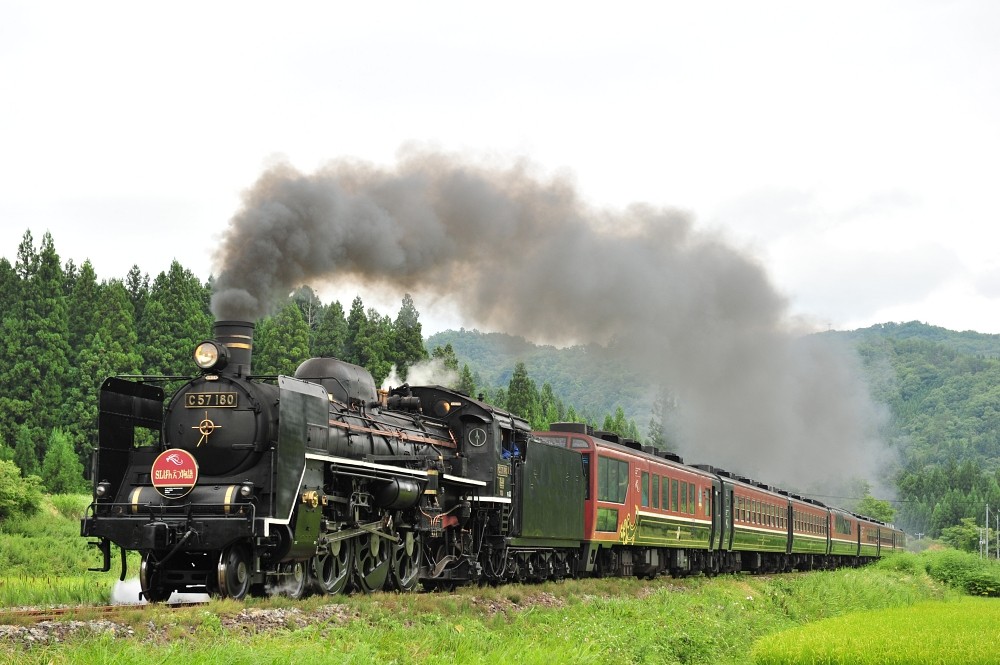 This is a C57 Steam Locomotive that's known as the fair lady, it runs powerfully along its tracks puffing steam above its head. The passenger cars have a retro style and stylish interior. There are observatories found within first class where you're able to see a panorama of the surrounding sights, all of which differ depending on the season in which you ride. You're able to get some commemorative stamps from within the train and even send a postcard from the onboard postbox.

Information
Route:Niitsu Station-Aizu-Wakamatsu Station
Time:One-way approx. 3 hours 30 mins
Schedule:Apr - Sep Sat/Sun/Public Holidays 1 Round Trip per Day
Fee:Adult Fare 1,980 + Seat Reservation 530 JPY / Children go half price
https://www.jreast.co.jp/railway/joyful/c57.html
4. Oigawa Railway Steam Locomotive - See Amazing Sights on a Steam Locomotive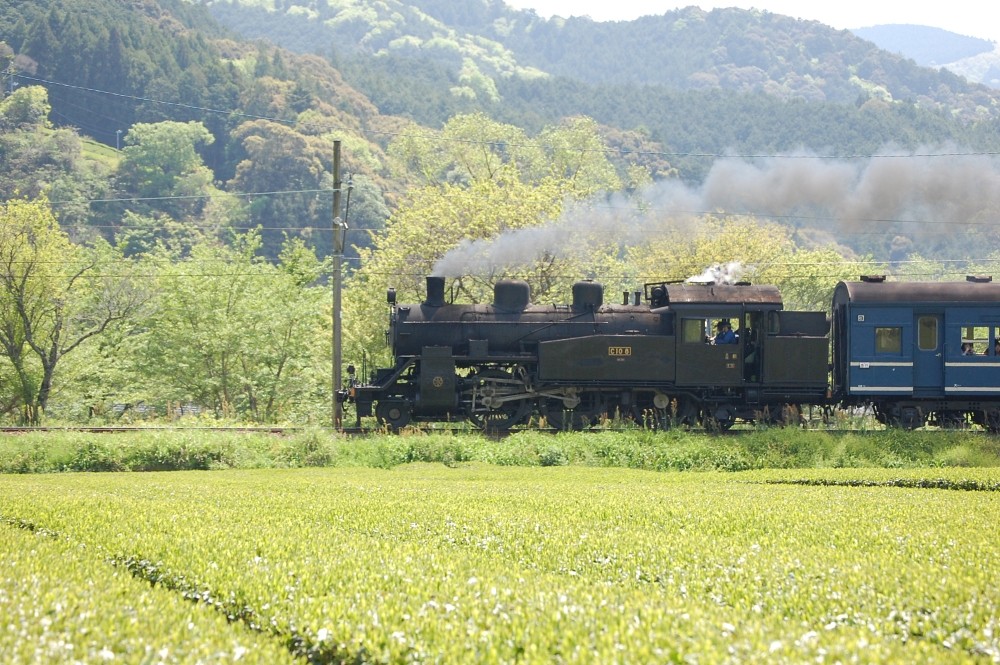 This is the only steam locomotive in Japan that runs for over 300 days a year, and it's really popular! The interior of the train is as it was from 1930 - 1942, giving a great and appealing retro atmosphere! It runs along the Ōi River which has many sights for you to see. At Shin-Kanaya Station you'll find Plaza Loco where you're able to purchase train lunch boxes as well as exclusive goods! You can also check out some exhibitions within the establishment of old steam locomotives.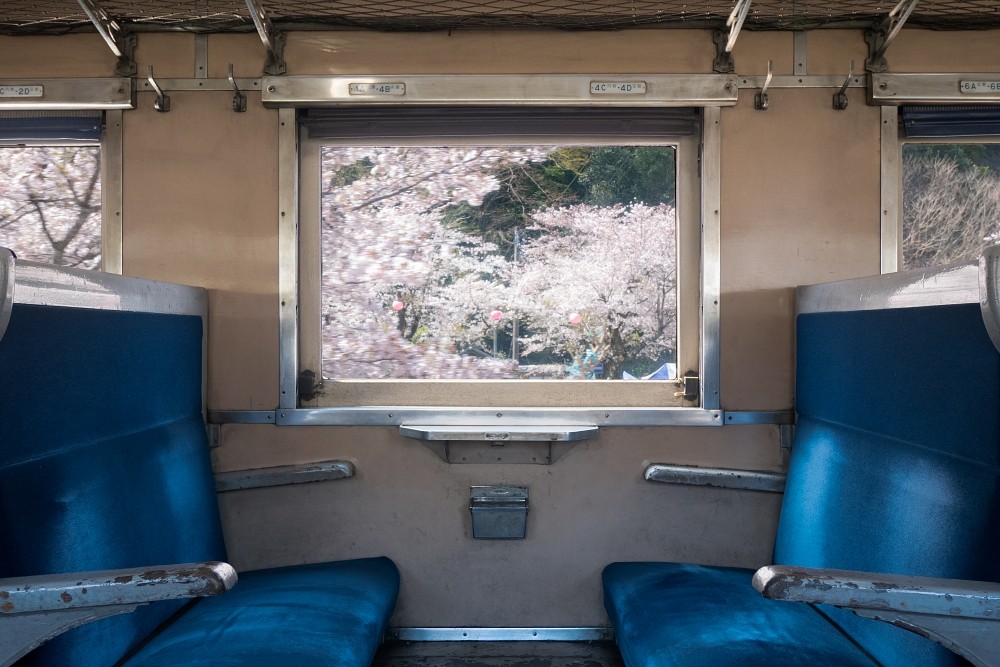 Information
Route:Shin-Kanaya Station—Senzu
Schedule: Almost Every Day 
Time:One-way approx. 1 hour 20 mins
Fee: 

Adult Fare 1,750 + SL Express Fee 820 + Tatami Room / Observation Room Fee 310 JPY
Children go half price
5. SL Gunma Minakami / SL Gunma Yokokawa (Japan Railways Group) - Experience Japan's Railway's History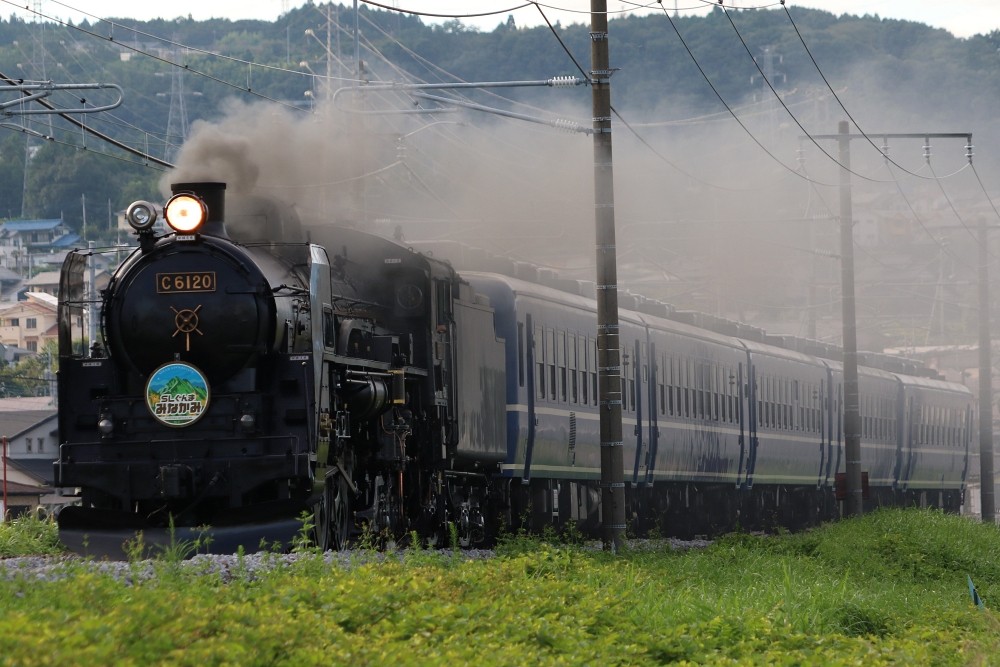 This steam locomotive is hugely popular as a tourist train. It runs 59km over approximately 2 hours from Takasaki Station to Minakami. When you climb aboard you instantly feel the rush of intensity at the feel of the train. From your seat window, you're able to see Mount Tanigawa and Tone River among many more unmissable sights. The passenger cars are a box seat type, giving a nostalgic atmosphere to your journey.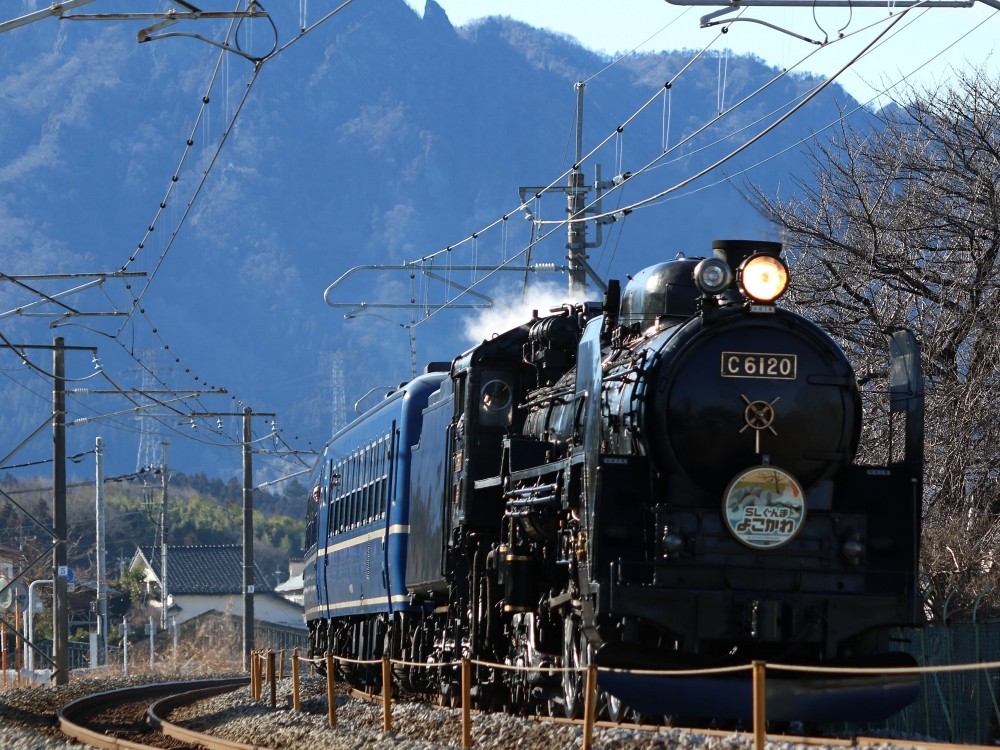 Information
Route:Takasaki Station—Minakami Station/Takasaki Station—Yokokawa Station
Time:

(One-way) Takasaki - Minakami Approx. 2 Hours
(One-way) Takasaki - Yokokawa Approx. 1 hour

Schedule:Typically runs throughout the year on Sat/Sun/Public Holidays 1 round-trip per day
Fee:

SL Gunma Minakami: 990 + Seat Reservation 530 JPY

SL Gunma Yokokawa: 510 + Seat Reservation 530 JPY
[Survey] Traveling to Japan