Eating Ishigaki Beef & Agu Pork in Okinawa! 5 Top Restaurants that have English Menu's and Websites!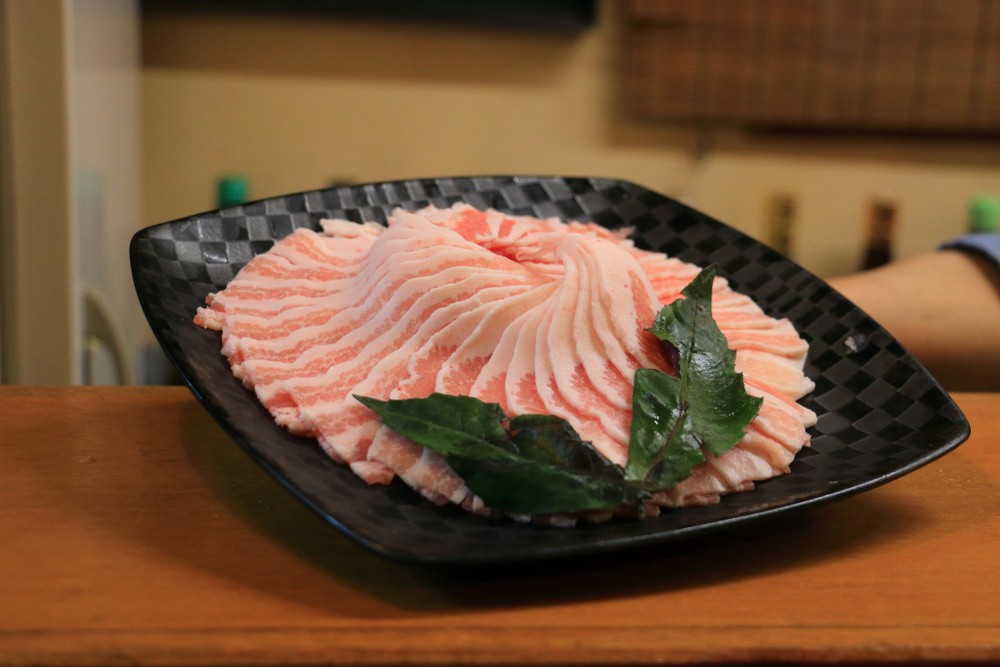 When traveling to Okinawa, it's a great opportunity to try some of the popular local foods! 2 foods you simply cannot afford to miss trying are Ishigaki beef and Agu pork! We're going to introduce 5 of our most recommended restaurants in this article that have English menus and/or websites available.

What is Ishigaki Beef & Agu Pork?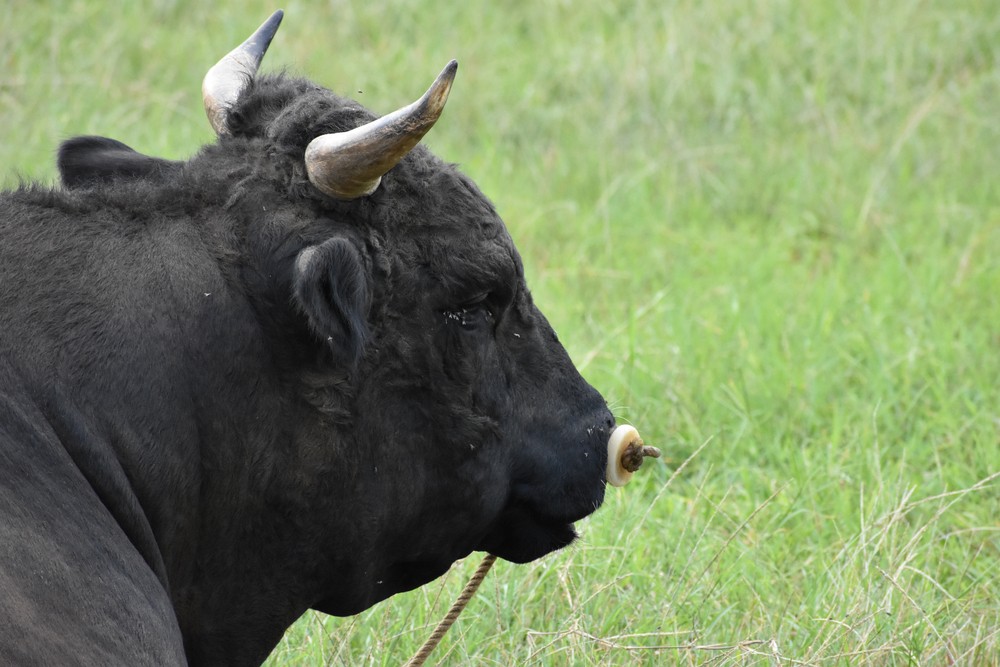 "Agu" refers to Okinawa's endemic species of pig. The most well-known theory about this pork is that it was imported from China around 600 years ago. The quality of the marbled meat is superb, and the fat has both flavor and sweetness. Many people regard it highly and say that it simply doesn't compare to other types of pork. There isn't much of this meat available on the market, which is another reason so many meat enthusiasts long to try it.

"Ishigaki Beef" simply refers to beef that has been obtained from genuine black hair cattle which have been raised for at least 20 months in Yaeyama District. The meat obtained from these cattle who have led a stress-free life in the comfortable climate of southern Japan has a perfect balance between fat and lean meat allowing for a refreshing and flavorful taste.

1. Okinawa Cuisine - Shimabutaya Onna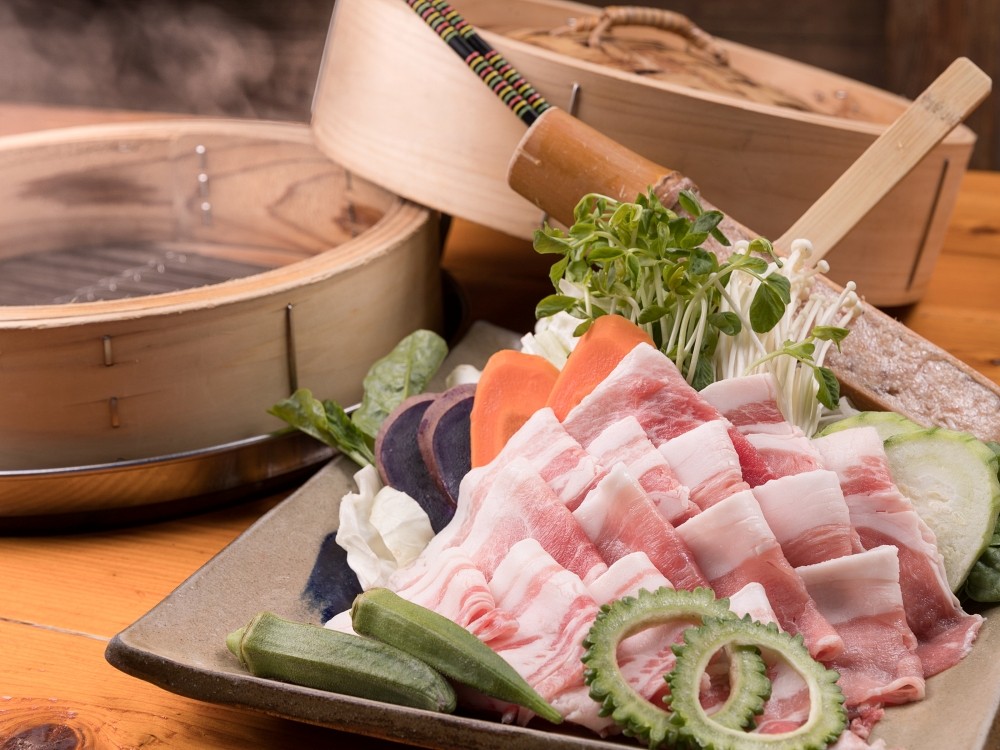 Their menu consists of healthy bamboo-steamed dishes. The courses include the "Yanbaru Shimabuta Agu" which contains all 8 pieces of pig for you to steam and taste. It's a course that will truly let you experience what this pork has to offer. It's a great chance to enjoy it alongside some of Okinawa's local and well-known dishes such as Okinawan stir-fry and Okinawan-style stewed pork cubes.


Information
Location Name:Okinawa Cuisine - Shimabutaya Onna
Address:6369-1 Onna, Kunigami District, Okinawa
Access 5 minutes via car from Yaka IC on the Okinawa Expressway
TEL 098-966-1450
Business Hours:17:00-24:00 (FOODのL.O.23:00 / DRINKのL.O.23:30)
2. Shima Shabushabu NAKAMA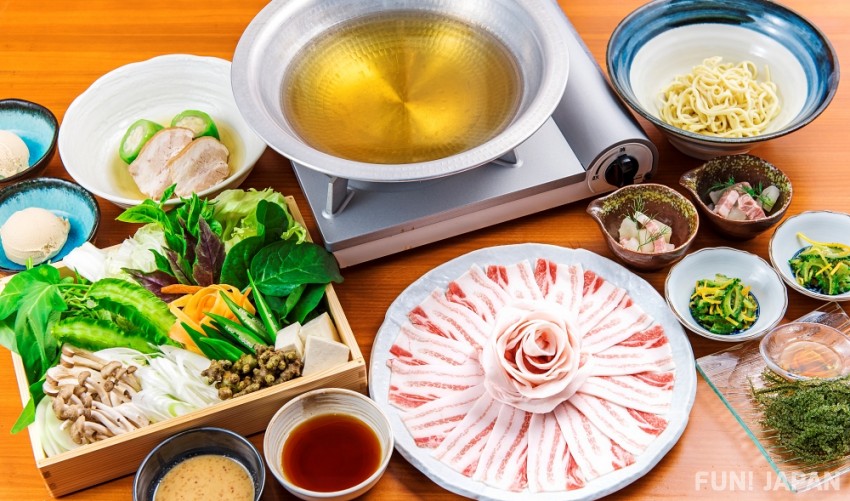 Here you can eat Ishigaki beef, Agu pork, island vegetables and much more all in a special broth. The interior of the store makes you think of Okinawa and the staff are all wearing traditional Okinawan clothing. You can also enjoy awamori and local Okinawa sake here.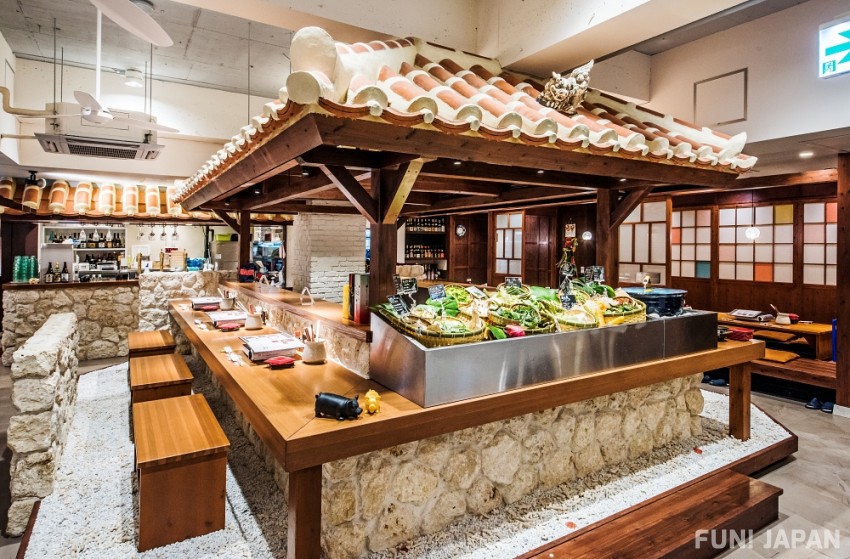 Information
Location Name:Shima Shabushabu NAKAMA
Address:3-chōme-3-1 Kumoji, Naha, Okinawa New San PARCO B1
Access:1-minute walk from Kencho Kitaguchi Intersection / 3-minute walk from Yui Rail Prefectural Office Station
TEL:098-917-1529
Business Hours:11:30-15:00(L.O 14:00)、17:00~23:00(LO 22:00)
※Due to COVID-19, the business hours may differ to those stated here.
3. Heki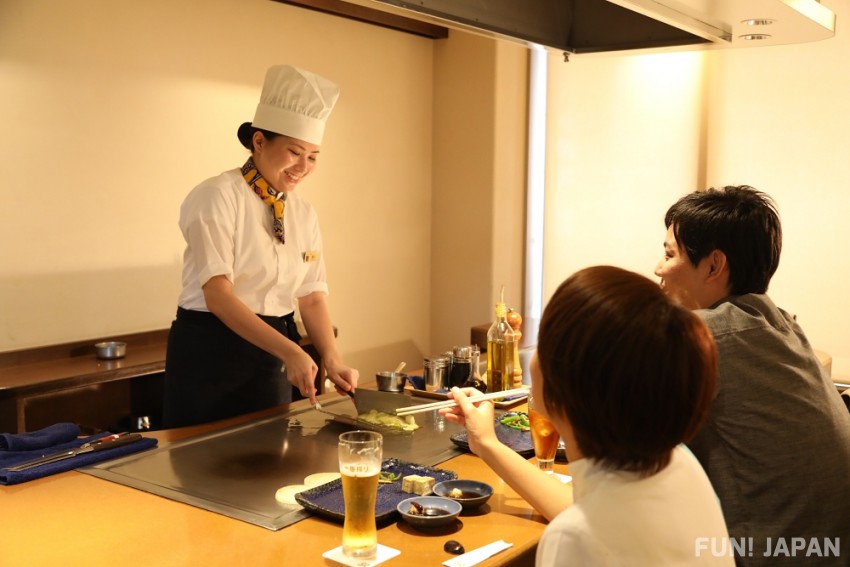 This is a teppanyaki (iron hotplate) restaurant with an at-home atmosphere that uses exclusively Okinawan ingredients. The professional chefs will cook your meals right in front of your eyes. There are courses that allow you to try all Okinawa has to offer. 
Also, the entire staff consists of only women! The kind atmosphere and attentive hospitality are what give this restaurant its great reviews.

Information
Higashimachi Honten
Address:19-25 Higashimachi, Naha, Okinawa
Access:3-minute walk from the monorail Asahibashi Station
TEL:098-917-3205
Business Hours:11:30-22:00(L.O.20:30)
Information
Kokusai Street Matsuo Store
Address:1-chōme-2-9 Matsuo, Naha, Okinawa
Access:1-minute walk from the monorail Kencho-Mae Station
TEL:098-941-1129
Business Hours:11:30-22:00(L.O.20:30)
4. Shimabutaya Tonkatsu Dinning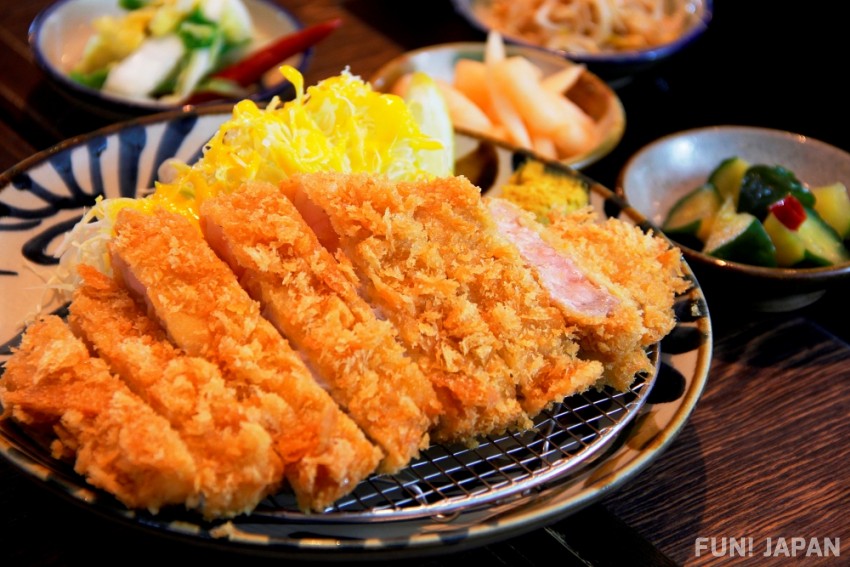 At this restaurant, you can try Agu pork in a tonkatsu style! It uses natural bread crumbs and lard that's created using Agu pork to give a juicy and flavorful tonkatsu meal. The interior of the store is made of Ryukyu glass. You can also try shabu-shabu which has broth using sauce taken from the Agu pork, and we also recommend the Agu pork fillet salad which is extremely delicious!


Information
Location Name:Shimabutaya Tonkatsu Dinning
Address:Okinawa, Naha, Kumoji, 2 Chome−10−20 Hakuba Mansion 101
Access:5-minute walk from Kencho-Mae Station
TEL:098-988-3909
Business Hours:11:30-15:00、17:00-23:00
5. Steak House 88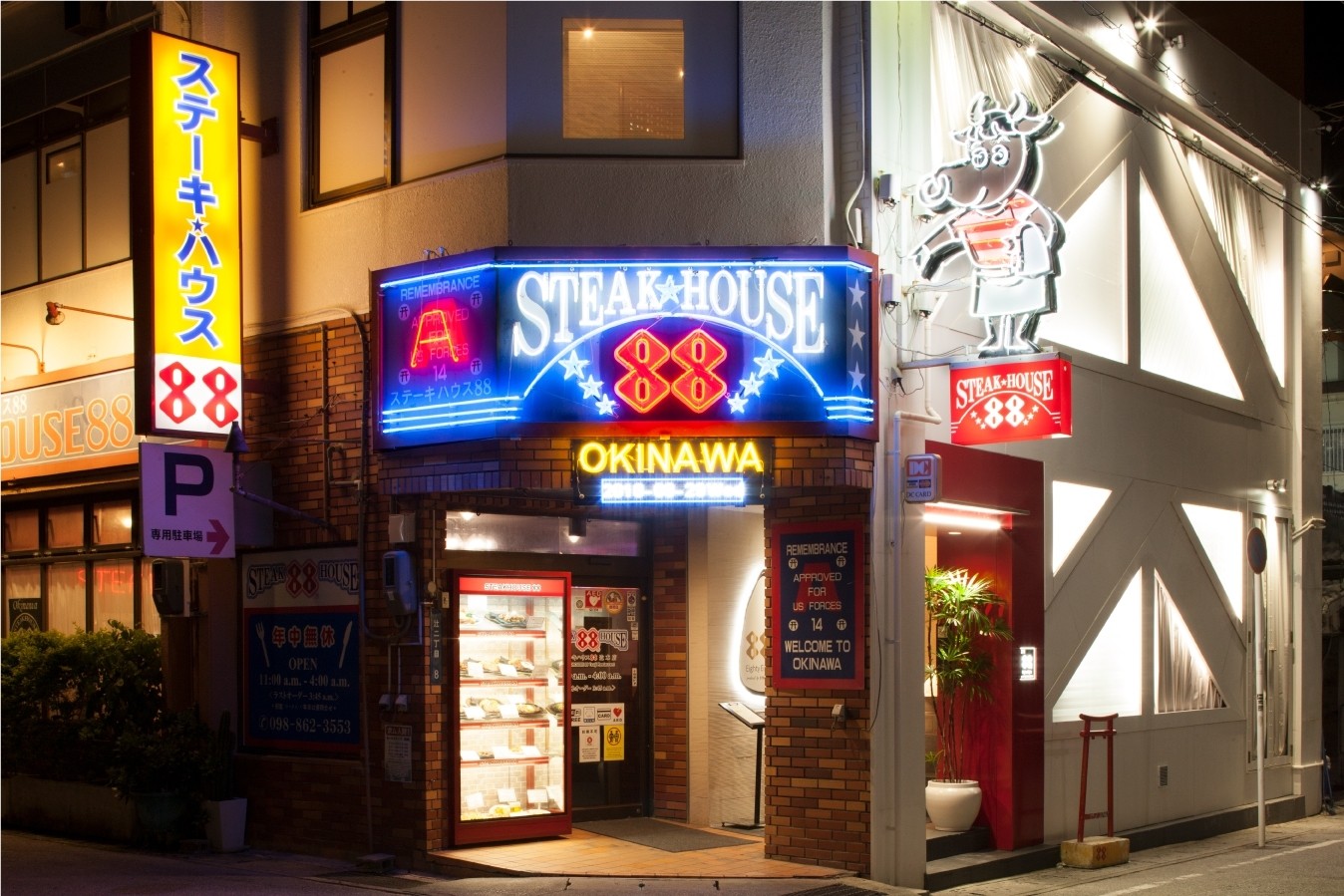 There are multiple of these restaurants in Okinawa, the brand itself has been around since 1955. There are over 20 different menu items for you to choose from including various well-known and very popular steaks. You can try Ishigaki steak and hamburgers here also!


Information
Location Name:

Steak House 88
Address:2-chōme-8-21 Tsuji, Naha, Okinawa
Access:8-minute walk from Yui Rail Asahibashi Station / Kencho-Mae Station
TEL:098-862-3553
Business Hours:11:00~21:45L.O.
English & Chinese menu available
[Survey] Traveling to Japan