What is Japan's Yose? Let's Learn about Locations, Tickets, and Manners for this Traditional Japanese Theaters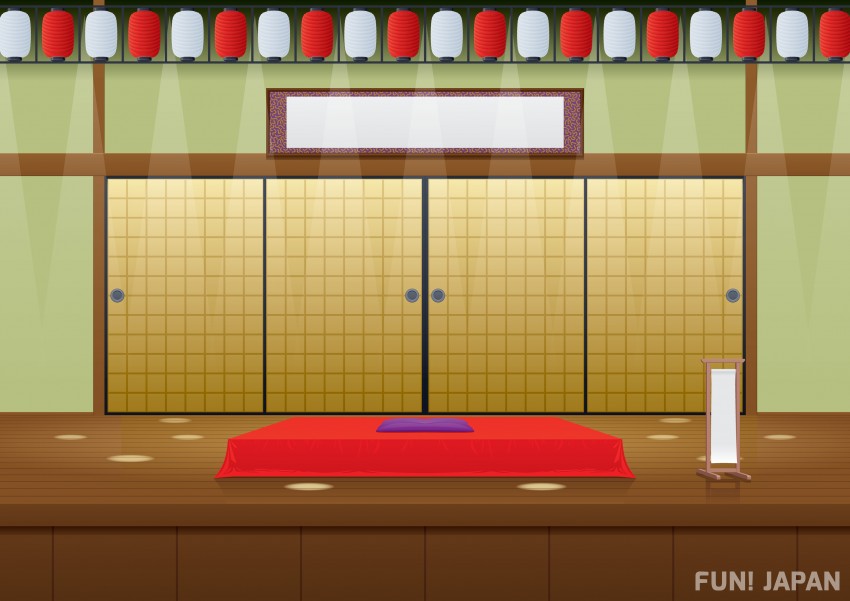 "Yose" refers to locations where you're able to see traditional Japanese entertainment such as Rakugo or Manzai. Within these theaters, there is a stage which is called the "Kouza", and chairs are lined up before it. In more famous yose, there are up to 300 chairs for spectators to use. There are many performances you can enjoy without needing to understand Japanese, so if you get the chance, make sure to take a visit and experience some of Japan's most traditional entertainment!

Related article: Rakugo: Traditional Japanese Entertainment & Storytelling

Yose Structure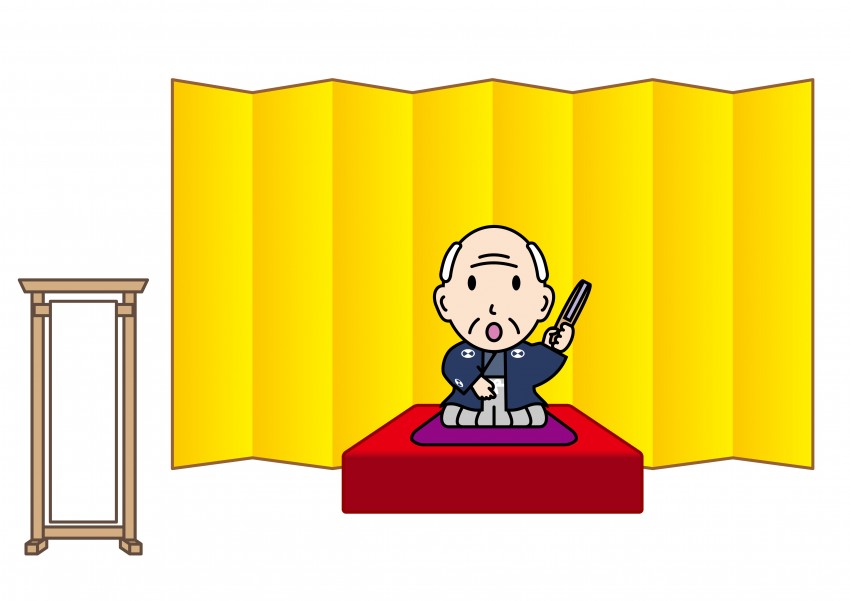 Yose are locations at which you can see various traditional forms of Japanese entertainment such as Rakugo, Manzai, storytelling, musical performances, magic, and even acrobatics! This can be things such as having a chat whilst having your portrait painted, watching "Kirigami​" which is accompanied by rhythmic music, and much more.
Furthermore, most Yose are open all-year-round, with a "Daytime" and "Nighttime" period. During the New Year's period, there are many people who enjoy their first laugh of the year, meaning that there are many more performances than usual, with a typical day having 3 compositions.
Yose Ticket Reservation Information
You may think you'd need to make reservations for a place such as this, but in reality, the majority of places don't even offer the service. You can visit Yose with the simple feeling of "Let's take a break and enjoy something". 
You can buy tickets from the entrance to the Yose. The entrance fee is known as "Kidosen" in Japanese, and some locations have special prices for children. There is a guide stationed at the entrance, so if there's anything you don't understand, ask them!
Manners When Visiting Yose
Whilst Yose are places that you can visit without the worry of needing to wear fancy clothes or use special manners, it's still a place that Japanese people are. Make sure to employ manners that you would use anywhere in Japan.
Wear what you like
You can wear whatever you like no matter the season. You'll never be turned down due to your clothing unless it's something very extreme! Make sure to not forget to take your hat off during performances.

Eat and drink what you like
Within Yose you will typically find stalls that are selling bento boxes. You can eat these whilst watching the performances that are ongoing. However, make sure to be quiet and not drink too much alcohol during these performances as this may get you kicked out.
Of course, like anywhere, you're expected to ensure your mobile phone is on silent and to not take phone calls during performances.
Where can you find Yose?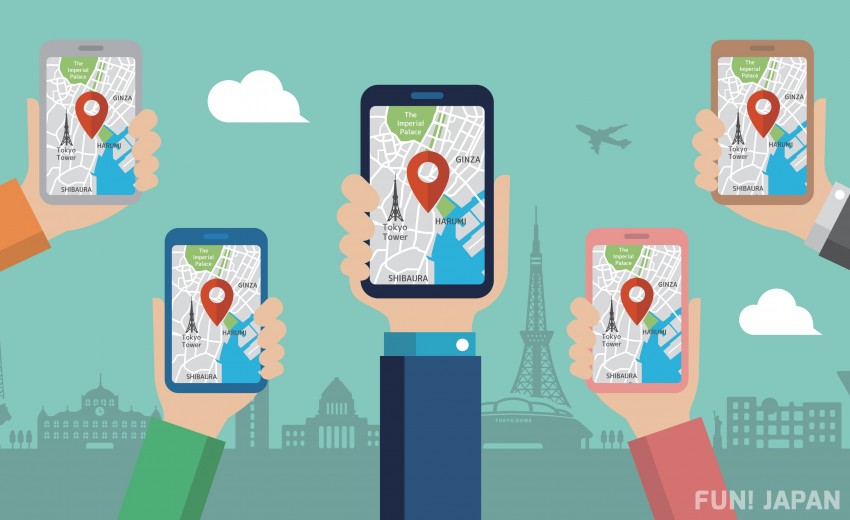 There are Yose in locations that any traveler to Japan would visit such as Shinjuku, Asakusa, Yokohama, and many more. The exterior of these buildings is quite old-school, and it can be quite exciting to explore the inside of these traditional buildings.

Shinjuku - Suehirotei
Address:3-chōme-6-12 Shinjuku, Shinjuku shi, Tokyo 160-0022
Access:2-minute walk from Shinjuku-sanchome Station using the Toei Subway-Shinjuku Line, Tokyo-Metro Fukutoshin Line, or Tokyo Metro Marunouchi Line
Performances:Every day. Daytime 12:00〜16:30、Nighttime 17:00〜21:00
Asakusa - Asakusa Engei Hall
Address:1-chōme-43-12 Asakusa, Taito shi, Tokyo 111-0032 (In the center of Rokku Broadway)

Access:Right next to Asakusa Sta. using the Tsukuba Express or 10-minute walk using exits from the Toei Asakusa Line or Tokyo Metro Ginza Line
Performances:Every day. Daytime 11:40〜16:30、Nighttime 17:00〜20:00
Ikebukuro - Ikebukuro Engeijo
Addres:1-chōme-23-1 Nishiikebukuro, Toshima shi, Tokyo 171-0021
Access:3-minute walk from JR Ikebukuro Station West Entrance
Performances:Every day. Daytime 12:00〜、Nighttime 17:00〜
Ueno - Oedo Ueno Hirokoji-tei
Adress:1-chōme-20-10 Ueno, Taito shi, Tokyo 110-0005 Ueno Engei Building 2
Access:1-minute walk from Ueno-Hirokoji Station using the Tokyo Metro Ginza Line, 1-minute walk from Ueno-okachimachi Sta. using the Toei Ōedo Line, 3-minute walk from Okachimachi Station using the Yamanote Line
Performances:Every day. Daytime 12:00〜、Nighttime 16:00〜(Is subject to change, but is typically as stated to the left)
Mitsukoshimae - Oedo Nihonbashi-tei
Adress:3-chōme-1-6 Nihonbashihonchō, Chuo shi, Tokyo 103-0023
Access:2-minute walk from Mitsukoshimae Sta. using the Tokyo Metro Ginza Line, 7-minute walk from Kanda Station using the Yamanote Line, 3-minute walk from Shin-Nihombashi Station using the Chūō-Sōbu Line(Local)
Performances:Every day. Daytime 12:00〜、Nighttime 17:00〜(Is subject to change, but is typically as stated to the left)
Hanzōmon - National Engei Hall
Adress:4-1 Hayabusacho, Chiyoda shi, Tokyo 102-8656
Access:5-minute walk from Nagatachō Station using the Tokyo-Metro Yurakucho Line, Tokyo-Metro Hanzomon Line, and Tokyo-Metro Namboku Line
Performances:Every day. Daytime 12:00〜、Nighttime 17:00〜(Is subject to change, but is typically as stated to the left)
Yokohama - Yokohama Nigiwai-za
Address:3-chōme-110-1 Nogechō, Naka ku, Yokohama, Kanagawa 231-0064
Access:3-minute walk from Sakuragicho using either the JR or Yokohama City Blue Line
Performances:Every day. Daytime 12:00〜、Nighttime 18:00〜(Is subject to change, but is typically as stated to the left)
[Survey] Traveling to Japan