Time-slip into the war era!? MITSUNARI samurai bag from the "Kyoto MIYAKE" with the motif of Japanese armor
Samurai is well known to people all over the world as the history of Japan. The armor that the samurai wore to protect himself from the enemy when fighting is called "Kacchu".
This time, JUM of the FUN! JAPAN editorial department will introduce the charm of Kyoto MIYAKE's "MITSUNARI" samurai bag, which uses such an armor as a motif and corporates it into an item that can be used casually. A fusion of tradition and modernity, you can feel a stylish and Japanese spirit.
Unique design different from other people's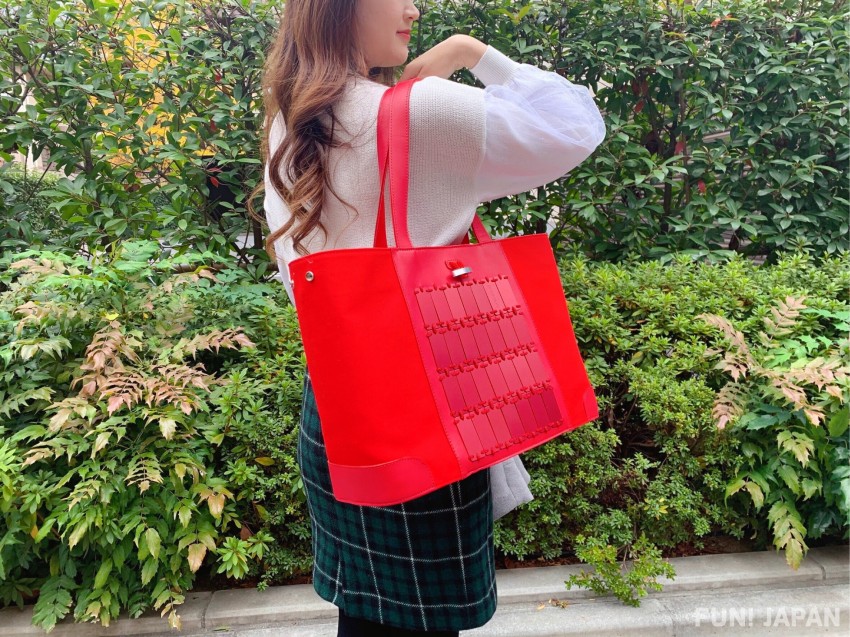 I was traveling to Kyoto when I met the samurai bag from "Kyoto MIYAKE". I liked the innovative samurai design incorporating the traditional and modernity by using a red aluminum plate and combining it with leather and canvas, so I bought it on the spot. It has a unique design that is different from other people's, so when I went out or traveled with this bag, it attracted the attention of the people around. The image of armor is that of men, but the samurai bag of "Kyoto MIYAKE" can be carried by even a woman like me.
High functionality that can neatly store everything from PCs to small items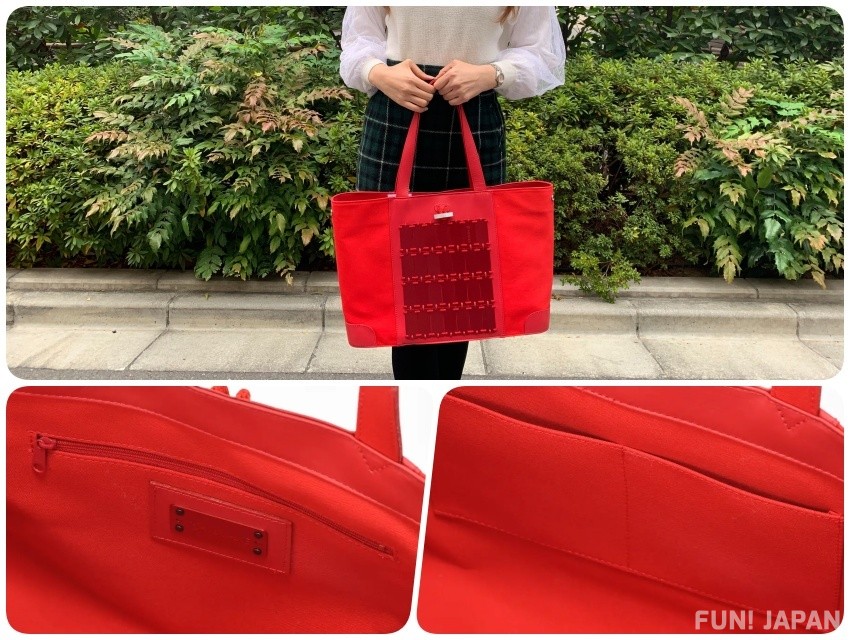 The MITSUNARI bag size is 40 cm in width / 28 cm in height / 13 cm thick in gusset, so it is a convenient size for A4 size documents. It also has a pocket inside, so you can put small things such as mobile phones in it, such an excellent functionality. Also, by using canvas, the bag weighs only 850 g. You can carry heavy items such as a computer that you need for work or a PET bottle of drinks that you always carry with you when you go out. It's an elegant impression, but it's very convenient because it has a solid gusset so you can put in more stuffs than it appears.
Utilizing the technique of "Kyo-Ningyo" which is a traditional Japanese craft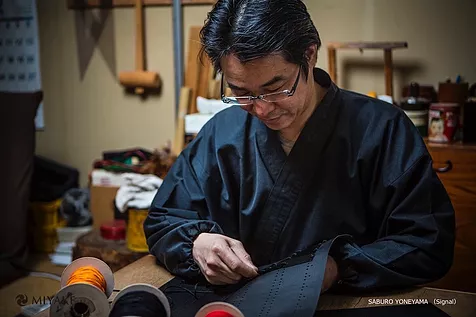 The "Samurai Bag" is a bag that is hand-made by skilled craftsmen by applying the Kyo-Ningyo armor manufacturing technology known as a traditional craft of Japan and Kyoto.
The Samurai bag has a design that combines luxury and elegance, so you can continue to use it regardless of fashion.
Thanks to this bag, I feel that even casual outfits can be a little neat. Also, it's an item that can be used both for travel and work, so I'm using it the most now!

FUN! JAPAN Select Shop sells various bags and accessories from Kyoto MIYAKE introduced here. Take this opportunity to check it out!